The taut-line hitch knot is a great knot to tie around an object if you need to the hitch to move freely. The taut-line knot can be useful if you are kayak camping because it can be used for securing a tent to tent poles.
Step 1: Loop the end of your rope around the object.
Step 2: Loop the end of the line around the initial line feed twice.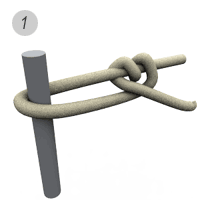 Step 3: Loop the end of the line further up on the initial line feed one more time.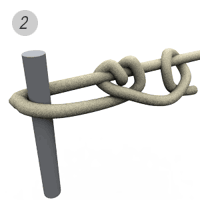 Step 4: Pull the end of the rope to tighten.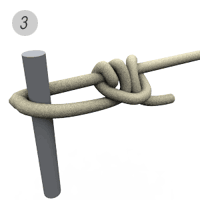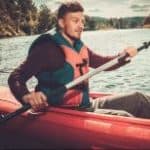 Author: Peter Salisbury
Pete is the Owner of KayakHelp.com. Born and raised in Cleveland, Ohio, he grew up kayaking, fishing, sailing, and partaking in outdoor adventures around the Great Lakes. When he's not out on the water, you can find him skiing in the mountains, reading his favorite books, and spending time with his family.