Whether you are looking to invest in your first kayak or upgrade your collection, you need to know the best time to buy a kayak during the year. There can be strategic advantages to waiting to buy a new kayak until prices drop.
The worst thing you can do is rush into a decision when buying a new kayak. In many cases, prices will come down significantly if you are willing to wait and spend that time testing and researching your kayak options.
But when will prices start to come down? And what is the difference between when you should buy a new kayak versus buying a used one?
These are just a few of the many questions we will address in this guide. At the conclusion, we hope that you will have all the tools to make the most educated kayak buying decision possible.
So let's get started!
PC Bruno via Unsplash
What Is The Best Time To Buy A Kayak?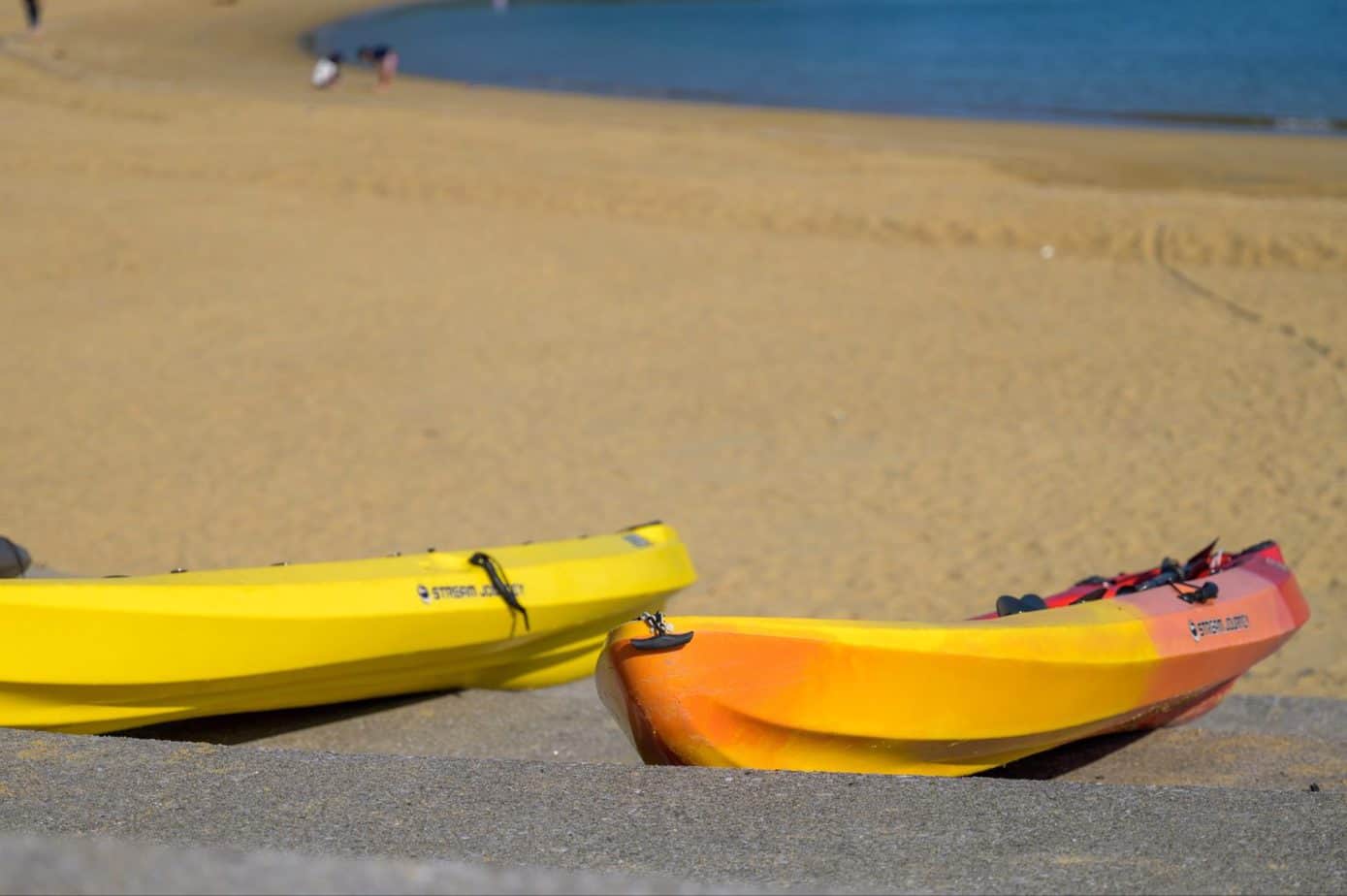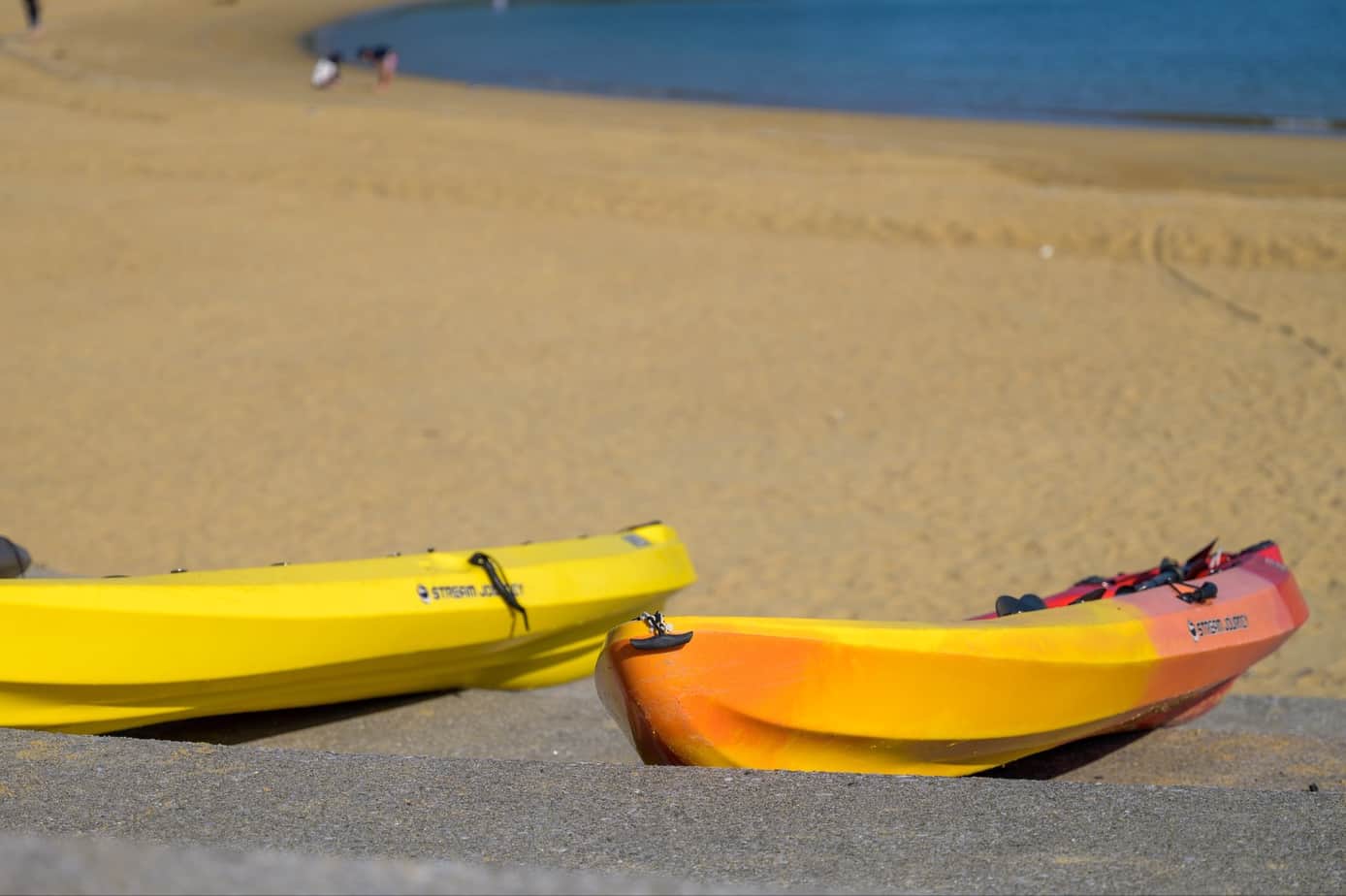 PC Kouji Tsuru via Unsplash
Some of the best kayak deals offered by direct manufacturers and retailers coincide with two major holidays: Christmas and Memorial Day. In the days leading up to these holidays (throughout the months of May and December), you can find deep discounts on new kayaks.
Aside from holiday deals, you should think about times when demand is lowest. When the paddling season is over for most of the United States in August, for example, you can find additional deals on inventory that didn't sell during the summer.
Using the same logic, you may still find some kayak deals out there during the month of January. Retailers will still be looking to part with inventory that they were not able to sell during the holidays.
What Is The Worst Time To Buy A Kayak?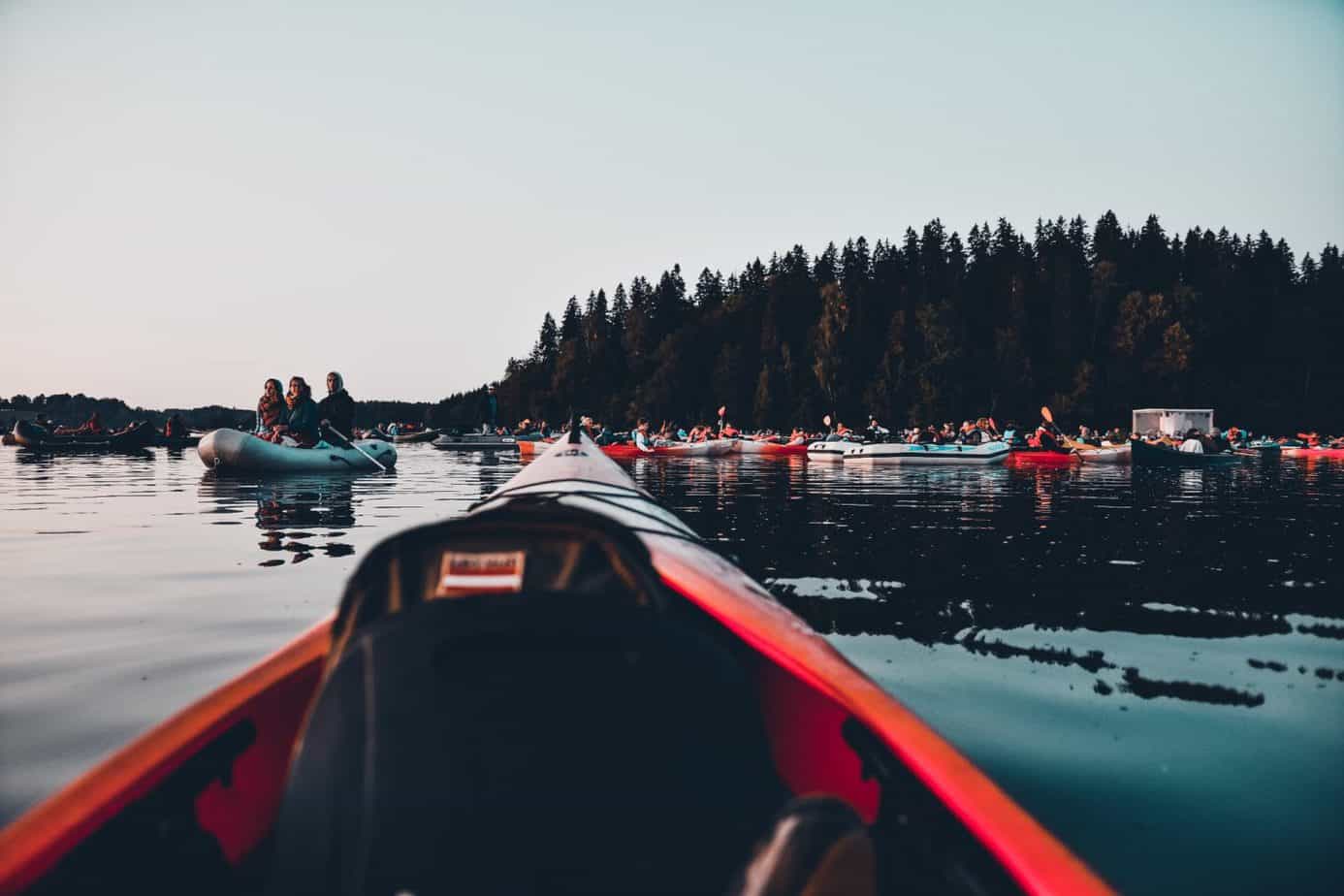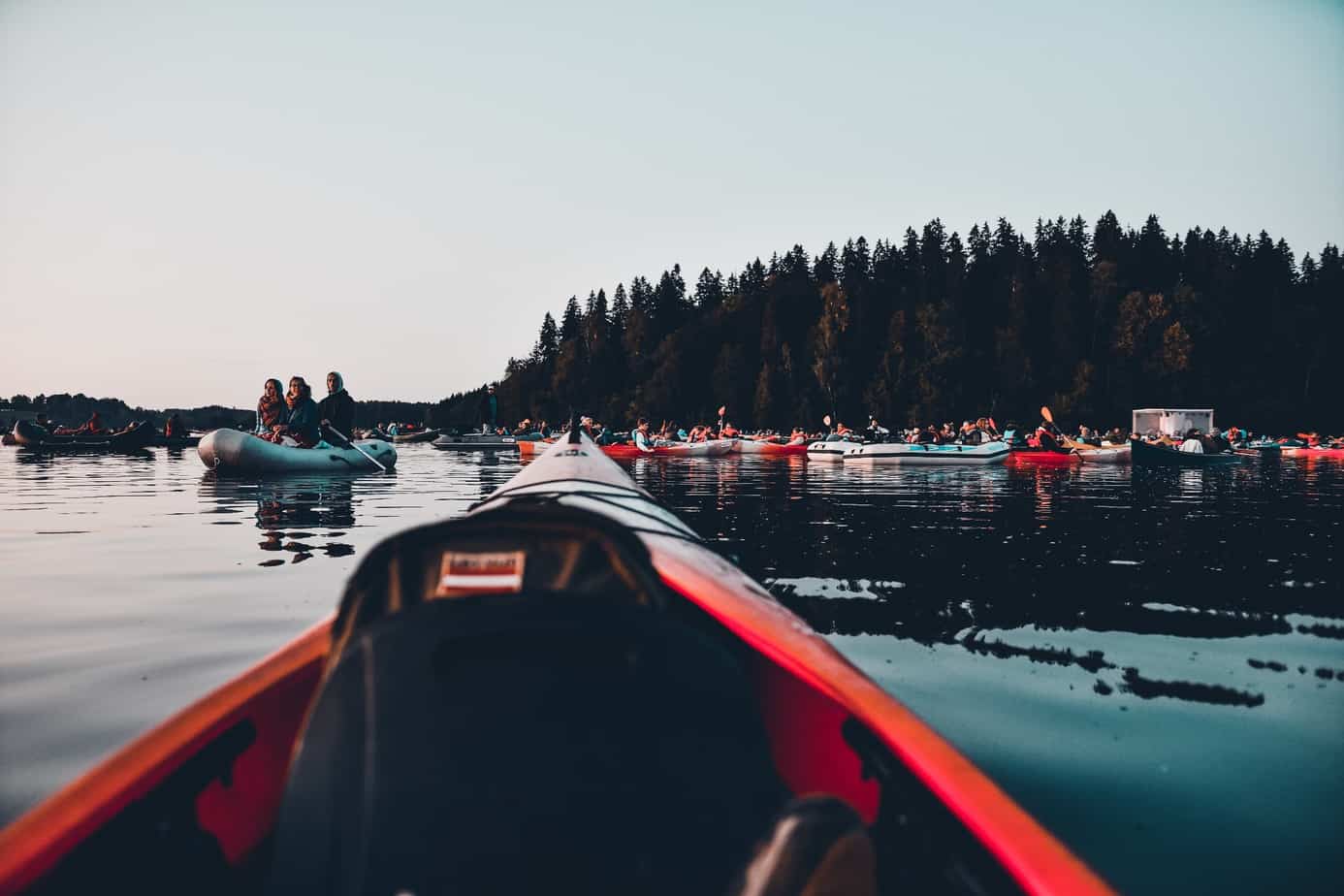 PC Kristaps Ungurs via Unsplash
The absolute worst time to buy a kayak is during the heart of the paddling season. For most of the U.S., this means avoiding buying a brand new kayak from June through August.
That being said, you may still be able to come across deals on used kayaks during these months. If kayak owners make upgrades to their setup in the spring, they very well may be looking to sell their old kayak during the summer.
So you may still get lucky during these otherwise "worst" times of the year. You will, however, need to be diligent about searching yard sales, Facebook Marketplace, and the Craigslist page for your area to find used kayaks at reasonable prices during the summer.
When Are New Kayak Models Announced?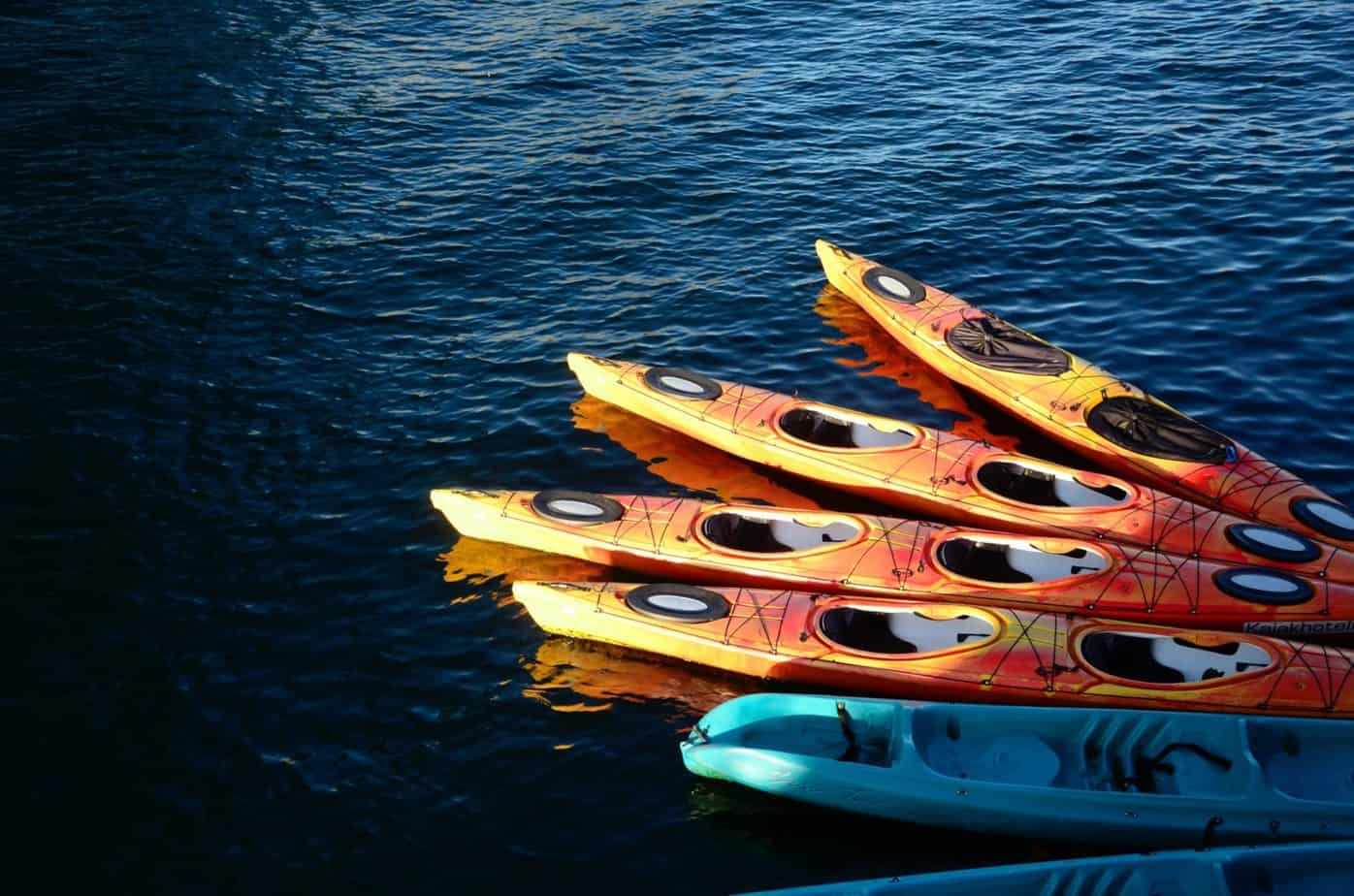 PC Xiaoyang Ou via Unsplash
In general, most kayak manufacturers want to begin making deliveries of their new kayak models during the first few months of the year. Their strategy is to get their products in the hands of excited paddlers before the impending paddling season kicks into high gear.
That means they need to begin getting the word out about their new kayak models several months before the new year starts. That is why many new kayak models are actually announced in July.
If you are looking for the closest thing to a one-stop-shop when it comes to learning about new kayak models, check out iCAST. It is the industry's leading exposition show and you will find all of the top kayak manufacturers represented there.
That being said, some manufacturers will announce the release of a new kayak leading into the holiday season. Knowing that people will be doing a lot of shopping during this time of year, they can target kayakers who are interested in upgrading their paddlecraft well in advance of the coming season.
How Often Do Companies Release New Kayak Models?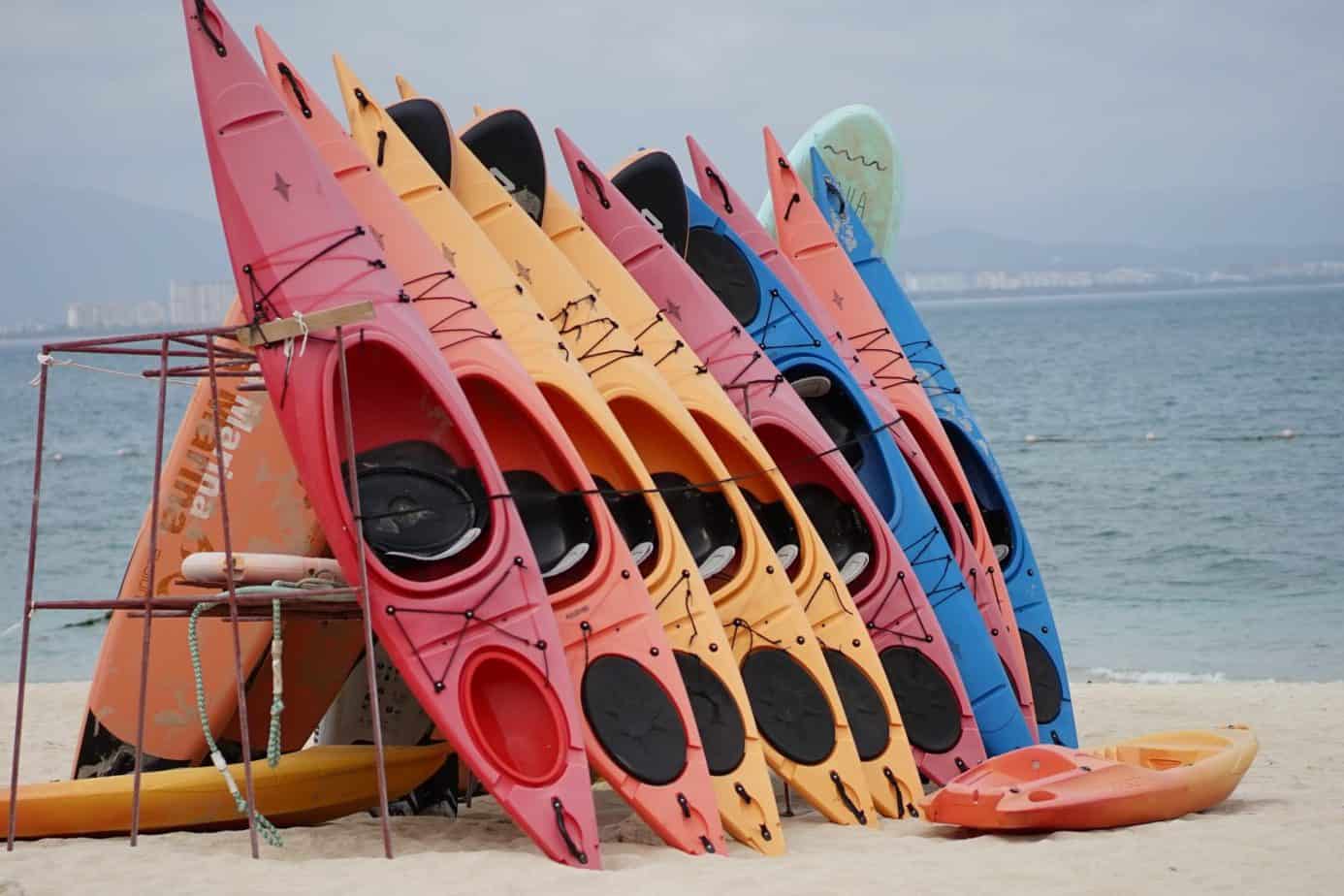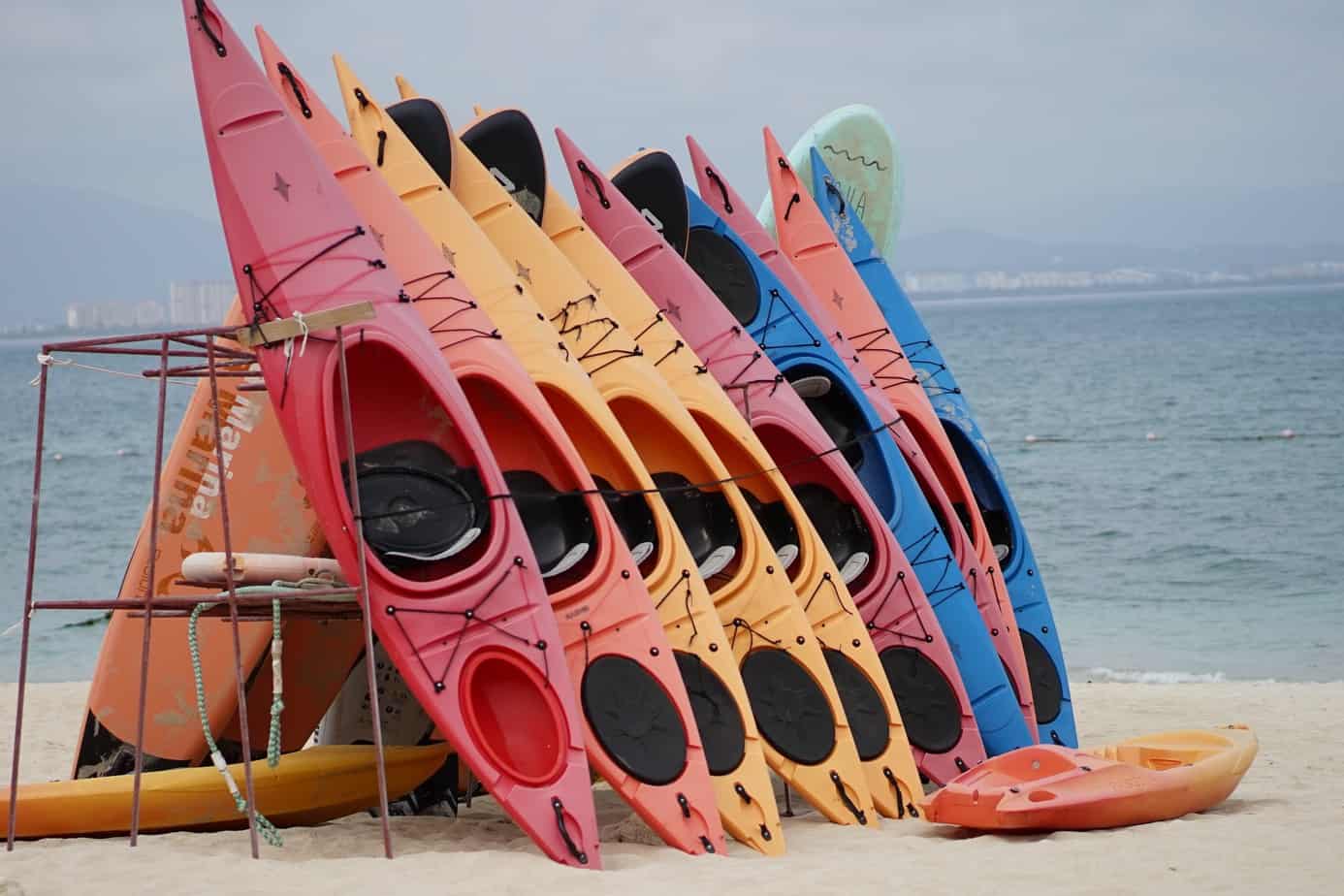 PC Xiaoyu Li via Unsplash
Kayak manufacturers are engaged in a constant process of testing, tweaking, re-testing, and remodeling their kayak models. Some new designs will feature minor tweaks and others will feature major overhauls.
After the design phase is complete, they must go about raising the capital they will need to produce a full line of kayaks for the coming season. After that, the tasks include optimizing supply chains and creating and investing in marketing campaigns.
On average, this process takes between 12 and 36 months. This disparity will largely depend on how well-established the kayak company is and how much capital they already have to help bring new models to market.
While some models don't quite last this long (and some certainly do last much longer), the average kayak model remains on the market for five to 10 years.
How To Get The Best Price When Buying A Kayak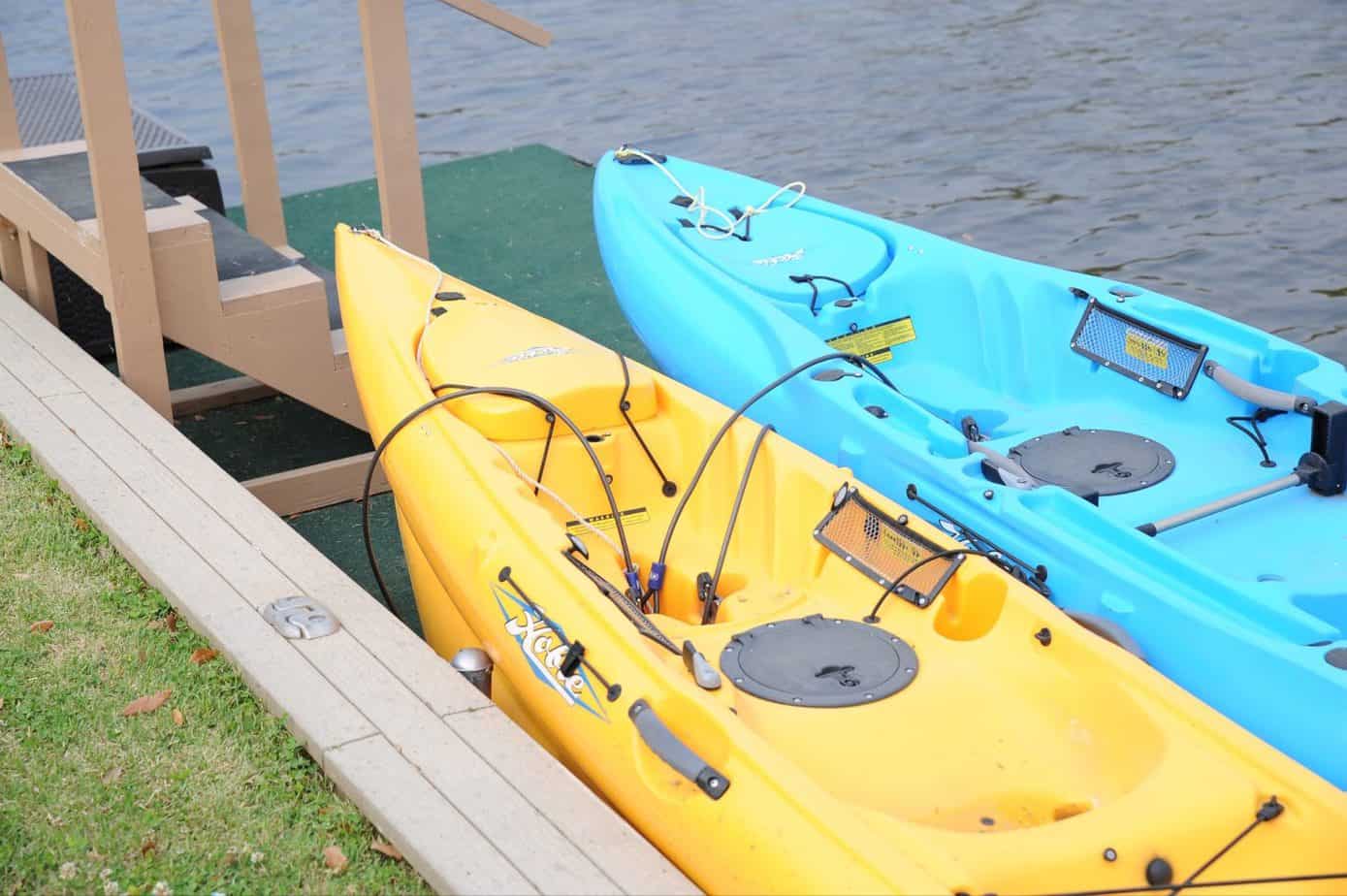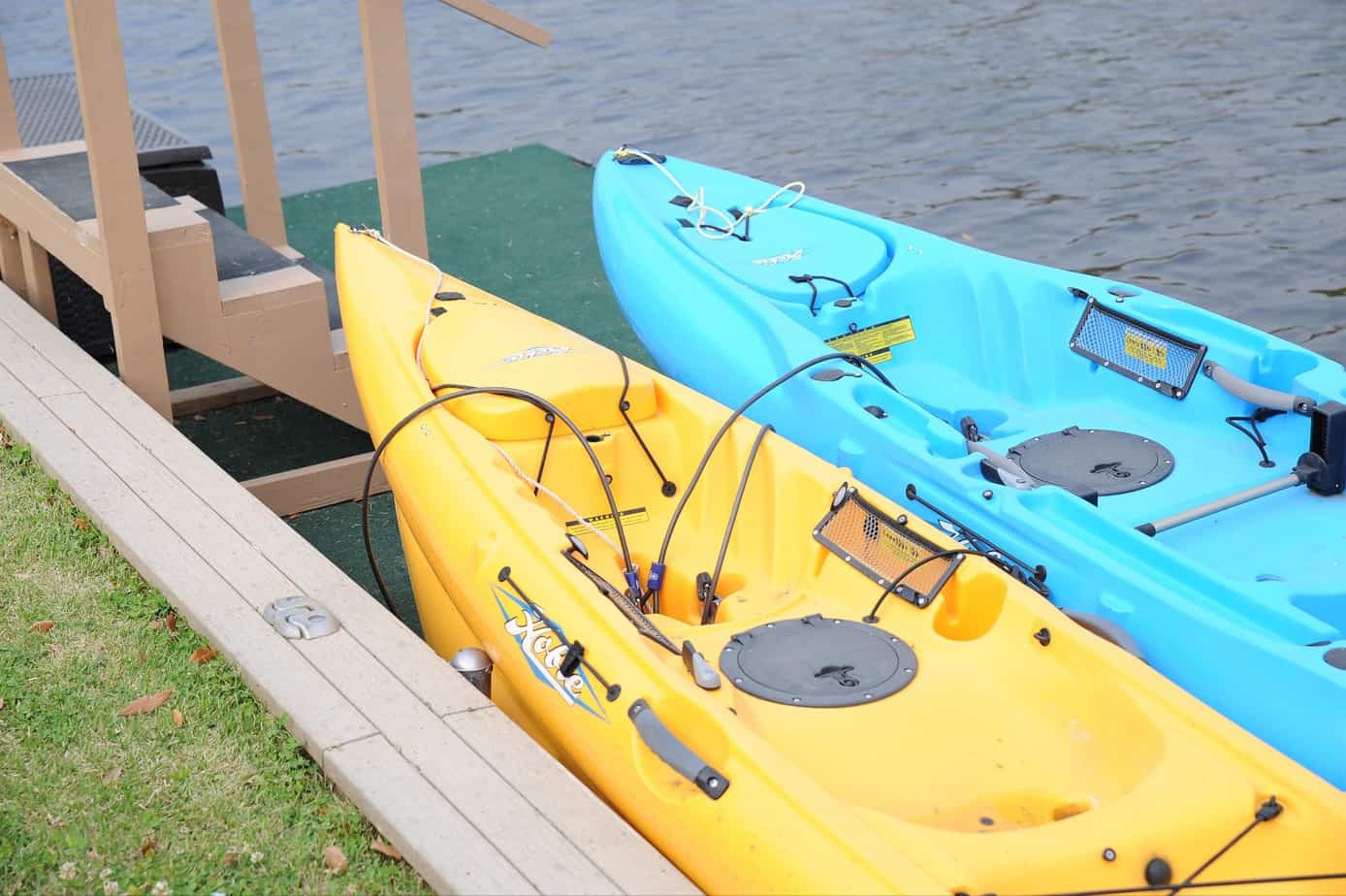 PC Gary Collins via Unsplash
Aside from knowing the best time to buy a kayak during the year, there are also some key techniques you can use to get the best price on a kayak. You just need to be willing to be patient and do your research.
To be clear, some of these strategies can be used simultaneously. That way, you will have the most information at your disposal as possible when you are attempting to make your final kayak buying decision.
Shop Moving and Garage Sales
Even the most dedicated kayakers often have to make tough choices when they are moving. Do they have room to transport their kayak easily? Does their spouse prioritize their kayaking passion as much as they do?
In many cases, moving sales are a great place to score great deals on slightly used kayaks. These sales tend to coincide with the best times to list a home for sale, which is generally from the middle of March through the middle of June.
Not surprisingly, this is also the time of year when many people start doing their spring cleaning. You may already be starting to see signs for garage sales in your area, depending on when you are reading this.
Those garage sales are also a great place to find a deal on a used kayak. Buying a used kayak is a great idea for beginner and intermediate paddlers because you can save money while practicing your skills and refining your preferences.
Garage sale shopping can also be a fun family activity for a weekend morning. Have everyone identify one or two items they are looking for and set a budget for each of those items.
Then see how many items you can find for less than what you budgeted. It can be a fun opportunity to teach your kids about budgeting and negotiating prices while also coming home with some new gear to enjoy for the upcoming summer.
Sign Up For Email Notifications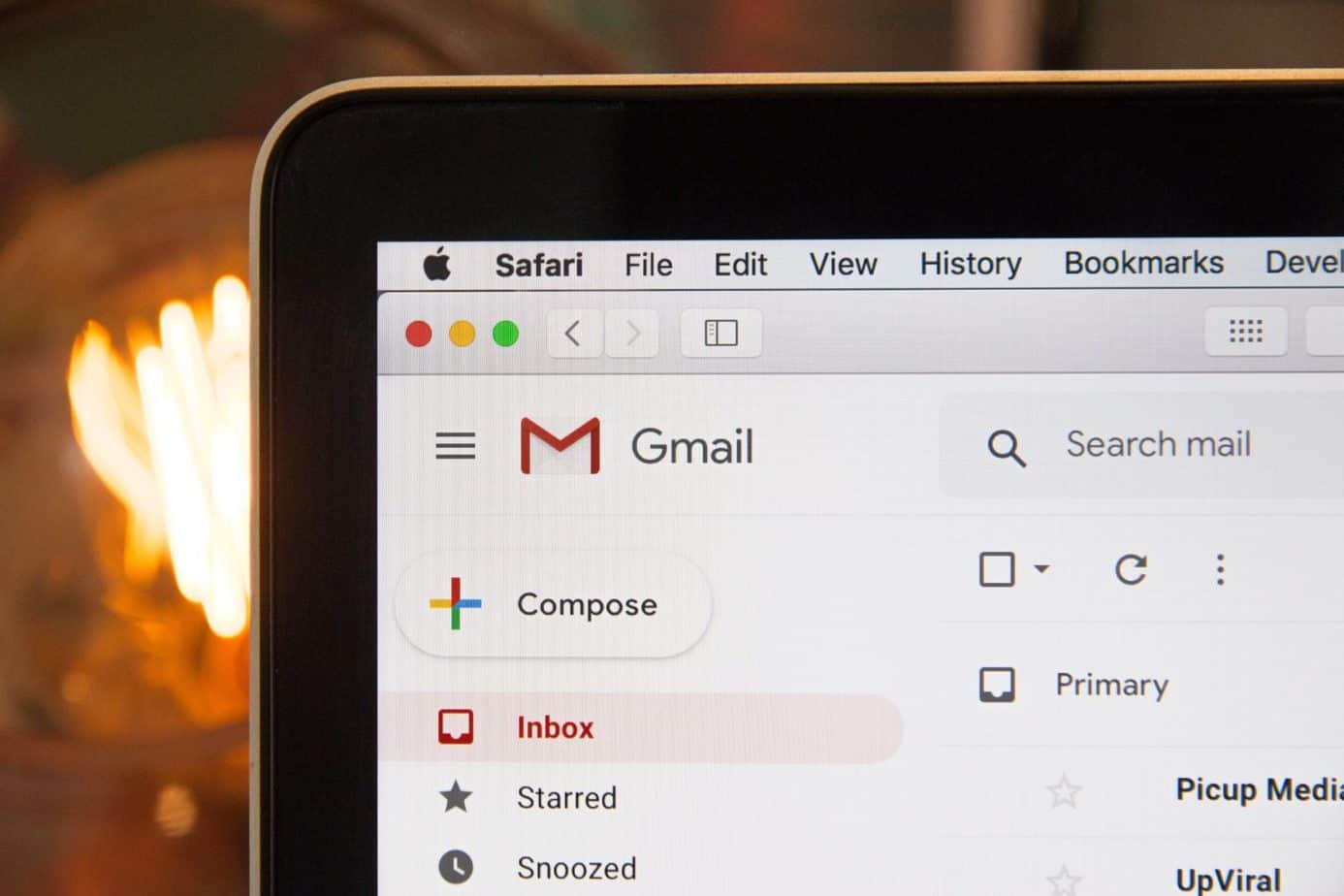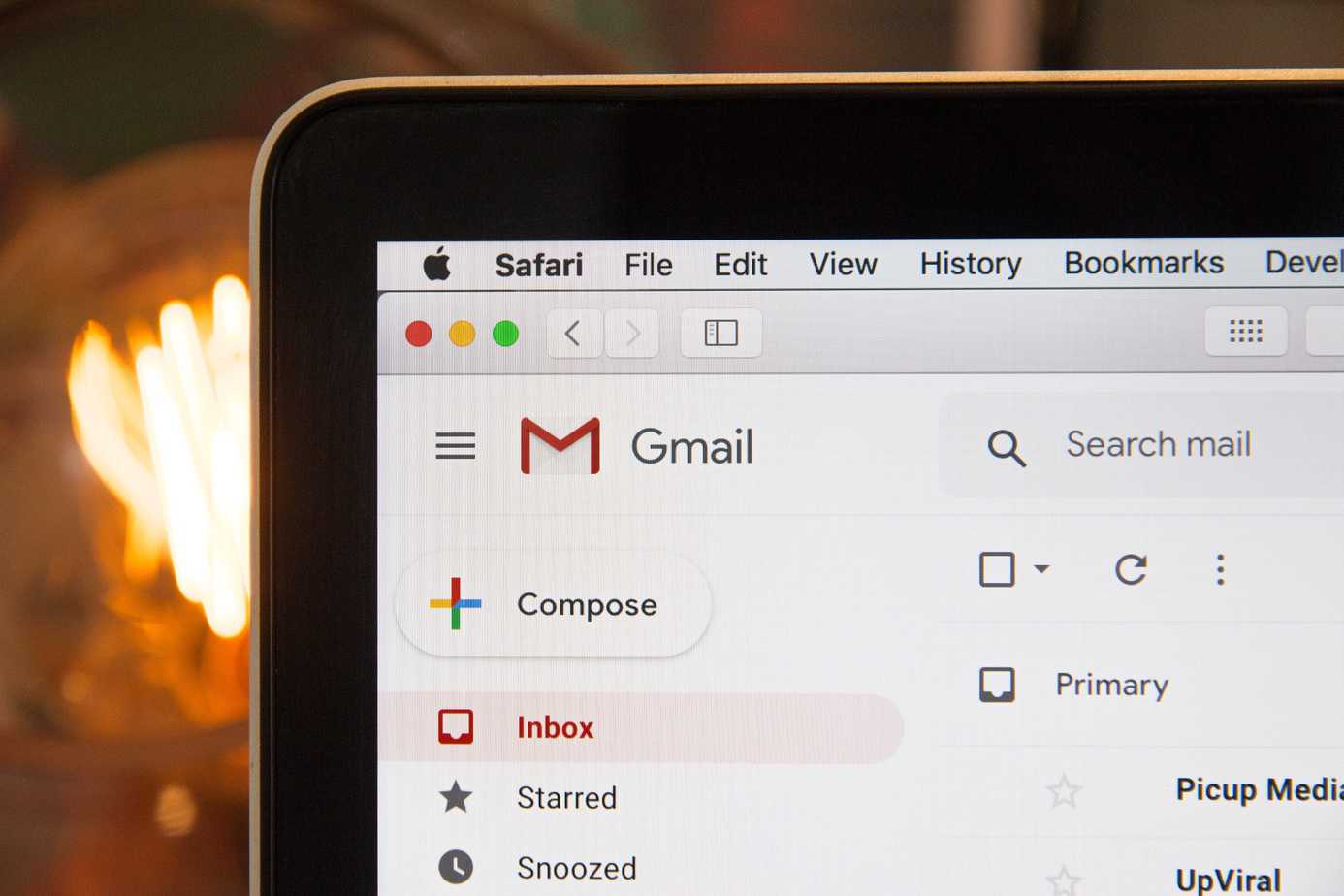 PC Stephen Phillips HostReviews.co.uk via Unsplash
Most of us do not particularly enjoy having our email inboxes filled with junk mail. I certainly understand that, but there are so many kayak manufacturers out there that keeping track of all their remodels and release announcements is nearly impossible.
That's why I like to sign up for email notifications from a small handful of manufacturers that are trusted and respected in the industry. This way, I get the news of new kayaks and discount deals delivered straight to my inbox when they are relevant.
It is kind of like having a virtual assistant for kayak shopping. For most of the year, I do not even worry about buying a new kayak or keeping track of discount deals until they hit my inbox and spark my curiosity.
Then, I can launch into more detailed research to see if the discounted models actually fit my needs and paddling preferences. It is like getting a jump start on the process because I don't have to waste time looking at kayak models that are out of my price range.
Attend Retails Shows and Expos
Like I said earlier, most kayak manufacturers announce their newest redesigns and completely revamped models at trade shows and expos throughout the year. The problem is that many of these expos were canceled last year (due to health concerns).
Still, I'm confident they will be back and they will remain a viable option for kayak buyers to learn about new models. One of the benefits of these shows is that some of them even set up experiences that allow you to test specific kayak models.
These experiences are hard to replicate anywhere else. This is because your typical retail store isn't going to let you walk out the door to test one of their kayaks without having paid for it first.
While you won't necessarily be going home with a new kayak in your trunk or on top of your roof rack after one of these shows, the knowledge you can gain about which models you are most interested in can be quite valuable.
From there, you can begin to peruse online and local retail stores to find the best possible deal on the kayak of your choosing.
Check The Used Marketplace Regularly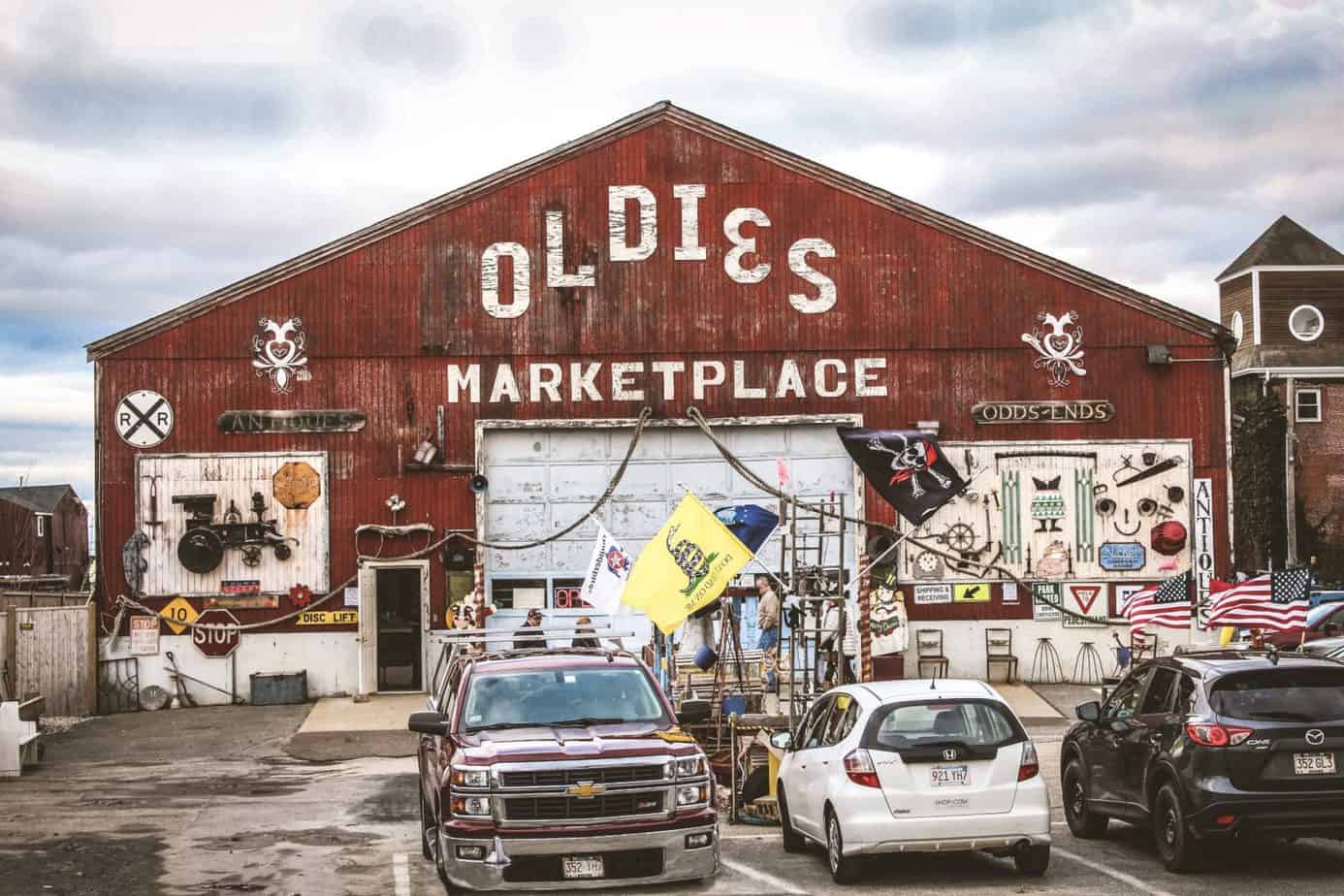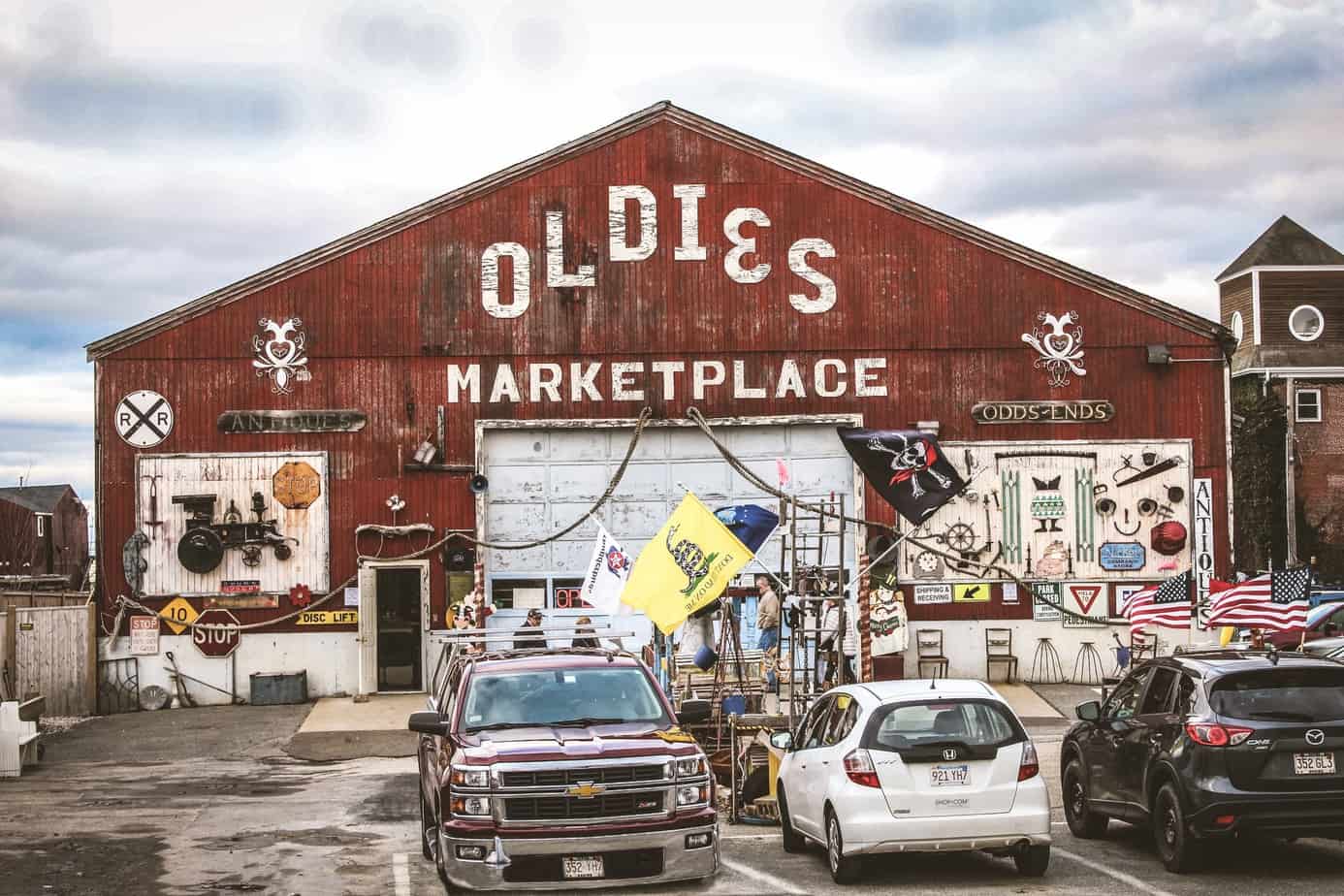 PC Jake Beman via Unsplash
Some people will sell used kayaks online for remarkably affordable prices. Whether they are moving soon and just need to get rid of their old kayak or they truly don't know its value, you can benefit from their need to sell.
These opportunities can come and go quickly, depending on the size of the used market in your area. If you live in a pretty landlocked place, for example, the used marketplace may not be as robust as you'd hope.
In other places where paddling is a very popular activity, you should find plenty of options. Your problem there will be competing with the many other people who are also online shopping for a used kayak daily.
Our best advice would be to set a weekly time to spend 30 minutes to one hour looking through Facebook Marketplace or Craigslist for used kayaks. That will help you stay updated on the newest additions to those platforms until you find something you are looking for.
Quick Tips For Buying A New Kayak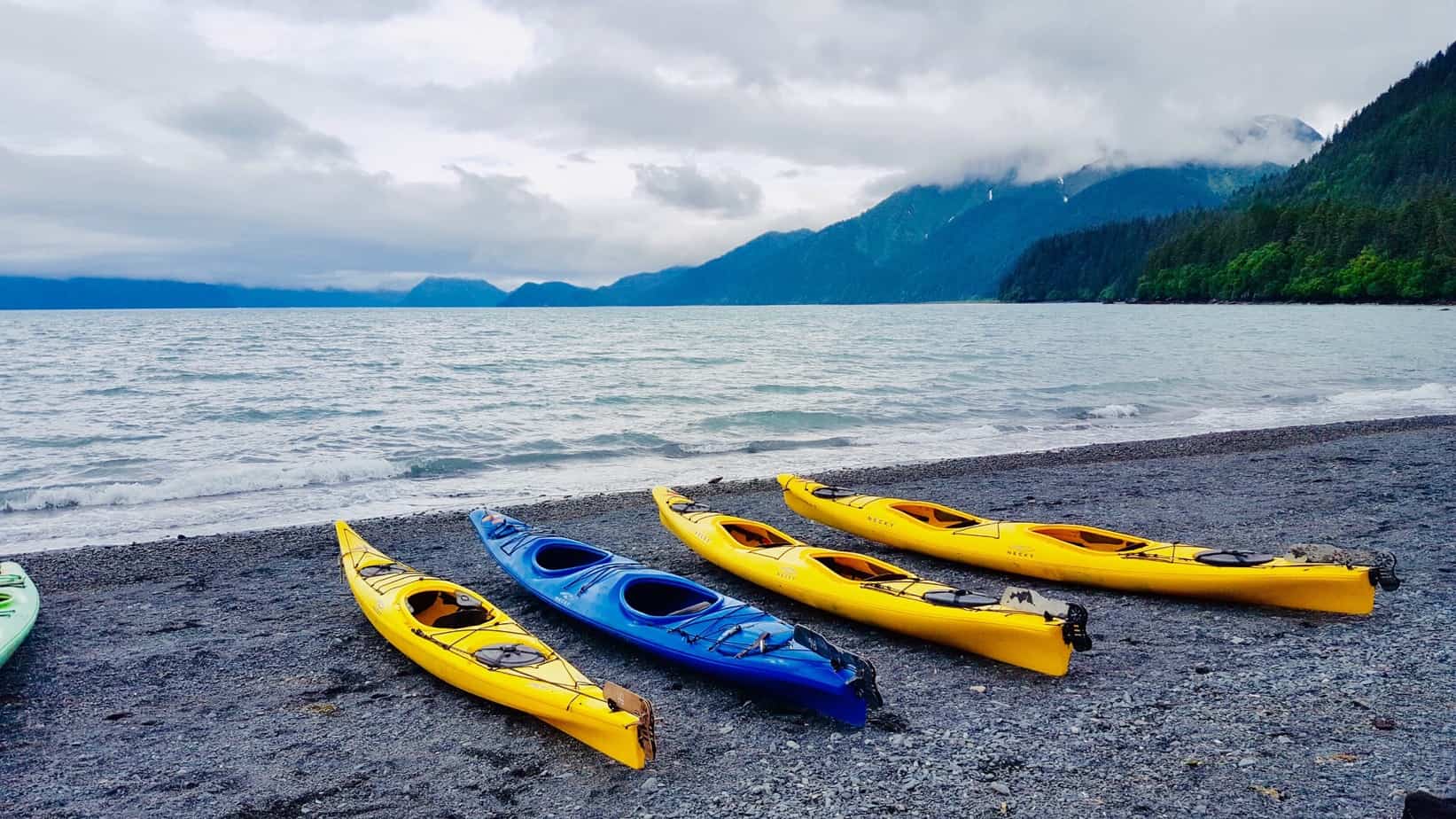 PC Rohith Goura via Unsplash
When you are buying a new kayak, you are going to spend a little more than if you bought a used kayak. So use this simple buying process to do your diligent homework and find the right kayak for your needs.
Choose Your Kayak Type
For starters, you will need to know whether you want one of the best recreational kayaks, best touring kayaks, best whitewater kayaks, or any other type. The type of paddling you intend to do should guide your choice.
If you plan to run rapids on your local river, a whitewater kayak or inflatable whitewater kayak will be most appropriate. For calm lakes, rivers, and ponds, a recreational kayak should serve you just fine.
Aspiring anglers should look into kayaks that are specifically made for fishing. Those interested in long-distance expeditions will be best served buying a touring kayak.
The list goes further than the types we've mentioned here. There are also inflatable kayaks for recreational paddling, surf kayaks, kayaks for kids, kayaks for standup fishing, and many other types.
Ultimately, you will need to decide how you will be using your kayak and pick the type that is best suited to your paddling preference. If you are interested in multiple activities, it is okay to narrow it down to one or two types and go from there.
Find 2-3 Intriguing Models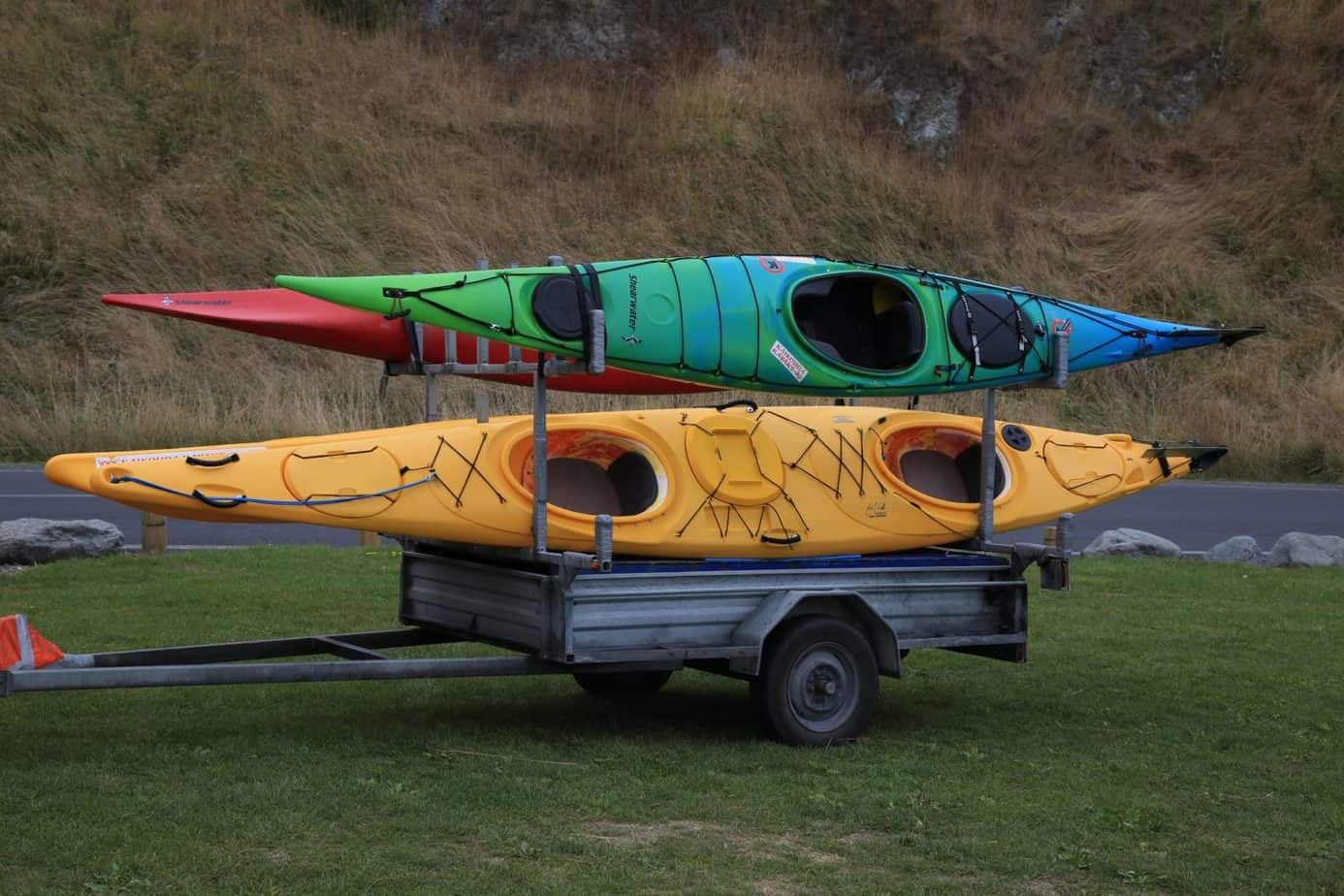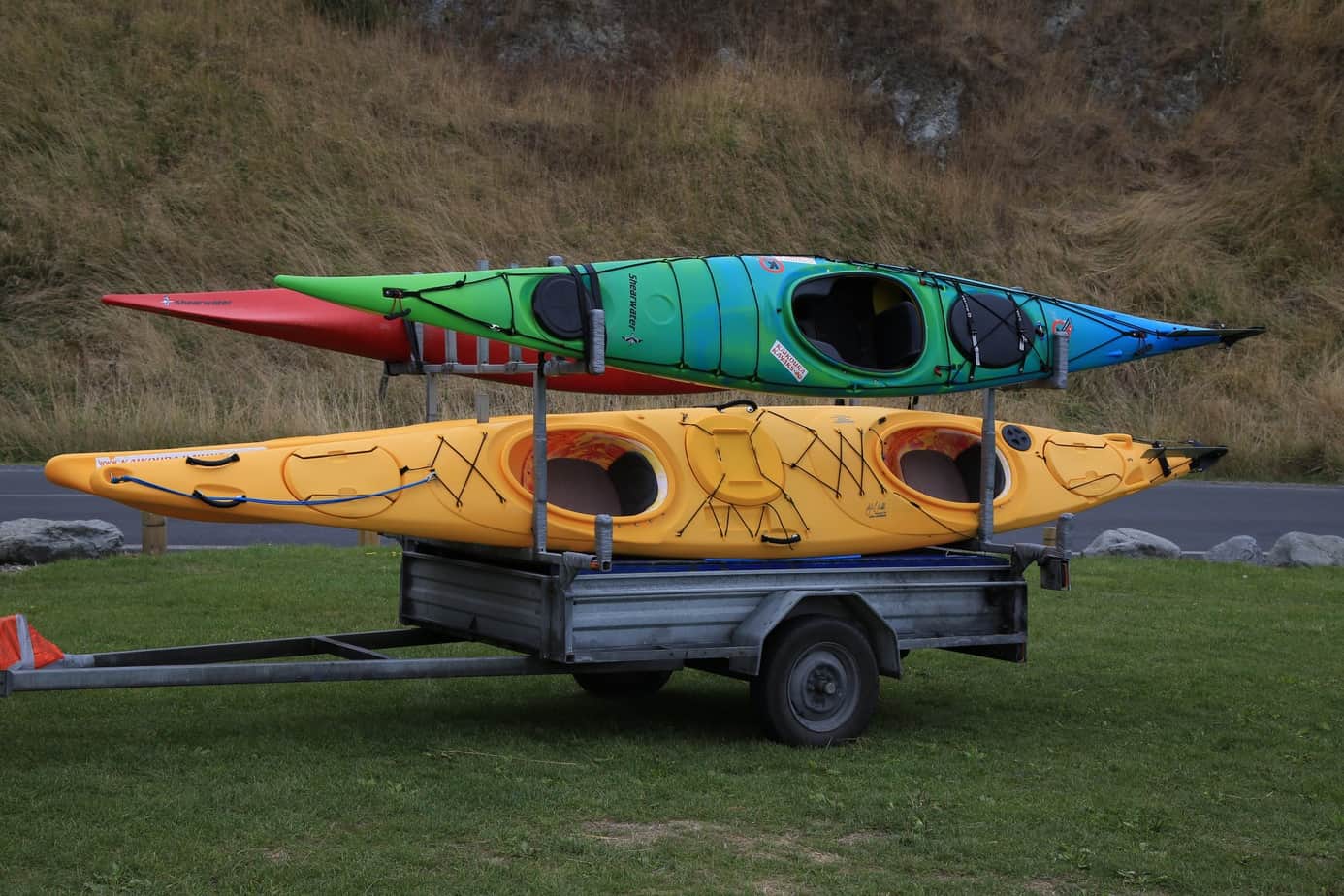 PC Nareeta Martin via Unsplash
Based on the type (or types) of kayak that you want, your next task will be to narrow down your choices to two or three models that you find most intriguing. There are many variables that you can use to narrow down your choices.
Some of those variables include length, width, hull design, storage space, seat design, attachments and accessories, weight, and ease of storage and transportation. To be honest, that is not even a complete list.
We know that trying to consider all of these variables can cause paralysis by analysis. So, our suggestion is to make a list of 5-10 kayak features that are most important to you.
From there, find two to three kayak models that check off most, if not all, of those boxes. That will help you narrow down your options and lead you into the next step of the buying process.
Read User Reviews
After you have two to three intriguing kayak models in mind, dive deep into reading user reviews for those models. You can find valuable knowledge about kayaks that you wouldn't find anywhere else in these reviews.
Previous users will have thoroughly tested their kayaks in various settings. If you can, try to find reviews on how the kayak performs in a setting that is as close to your own as possible.
That will give you the most accurate picture of what you will be able to expect from that kayak if you do choose to buy it. It will also allow you to understand how it might perform in other conditions if you travel with your kayak.
Just to be clear, all user reviews should be taken with a grain of salt because, in most cases, it is impossible to know the background and experience level of the reviewer. Beware of mistaking user error for a defective kayak when you are reading these user reviews.
Test Locally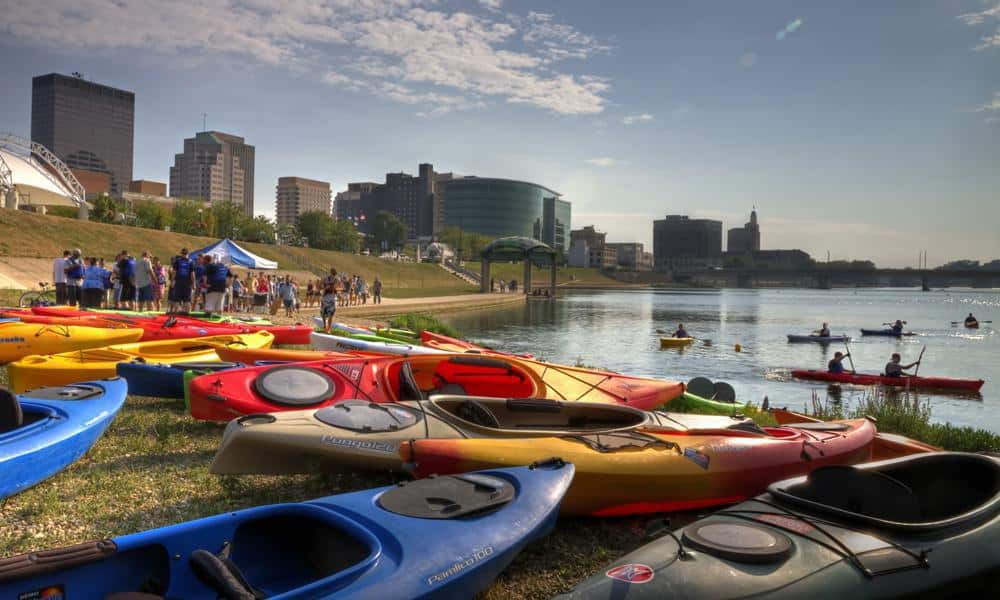 PC Bill Franz via Flickr
If you have narrowed your choices down further after reading user reviews, you may already be prepared to make your purchase. However, many people don't have the patience to test kayaks locally before they buy.
Ultimately, you can make the choice of whether or not this is important to you, but you should know that testing kayaks is an option. It is just not an option that can usually be explored for free.
Depending on where you live, we hope you have at least one kayak guide company within driving distance. If you don't, this step is going to be particularly difficult and it may require you to travel.
If you do, however, start by calling them and inquiring about the different makes and models of kayaks they have in their fleet. Don't be afraid to ask them about the specific kayak (or kayaks) that you are interested in.
If you have multiple guide companies nearby, call them all to get an understanding of their inventory. Hopefully, one of these companies will have the make and model you are looking for in their inventory.
If this is the case, inquire as to what the rental fee would be to test that kayak for a day. Give yourself a full day to be able to test the kayak thoroughly and make sure that you will feel comfortable paddling it and moving it around.
Better yet, see if they will allow you to rent it for a full weekend. That way, you can even practice storing and transporting it and you will have a full picture of what it would be like to actually own that kayak.
Compare Prices Online
Once you have your kayak options narrowed down to a single model (or even two), start shopping around online. Begin by understanding how much the kayak retails for if you were to buy it directly from the manufacturer.
Use that number as the absolute upper threshold for what you should be willing to pay for that kayak. Then, browse the retail websites for third-party kayak sellers to see who has the best price.
In many cases, you will find a significant price disparity between third-party vendors and the direct manufacturer. This strategy will allow you to avoid overpaying for the kayak of your dreams.
Give Local Vendors A Chance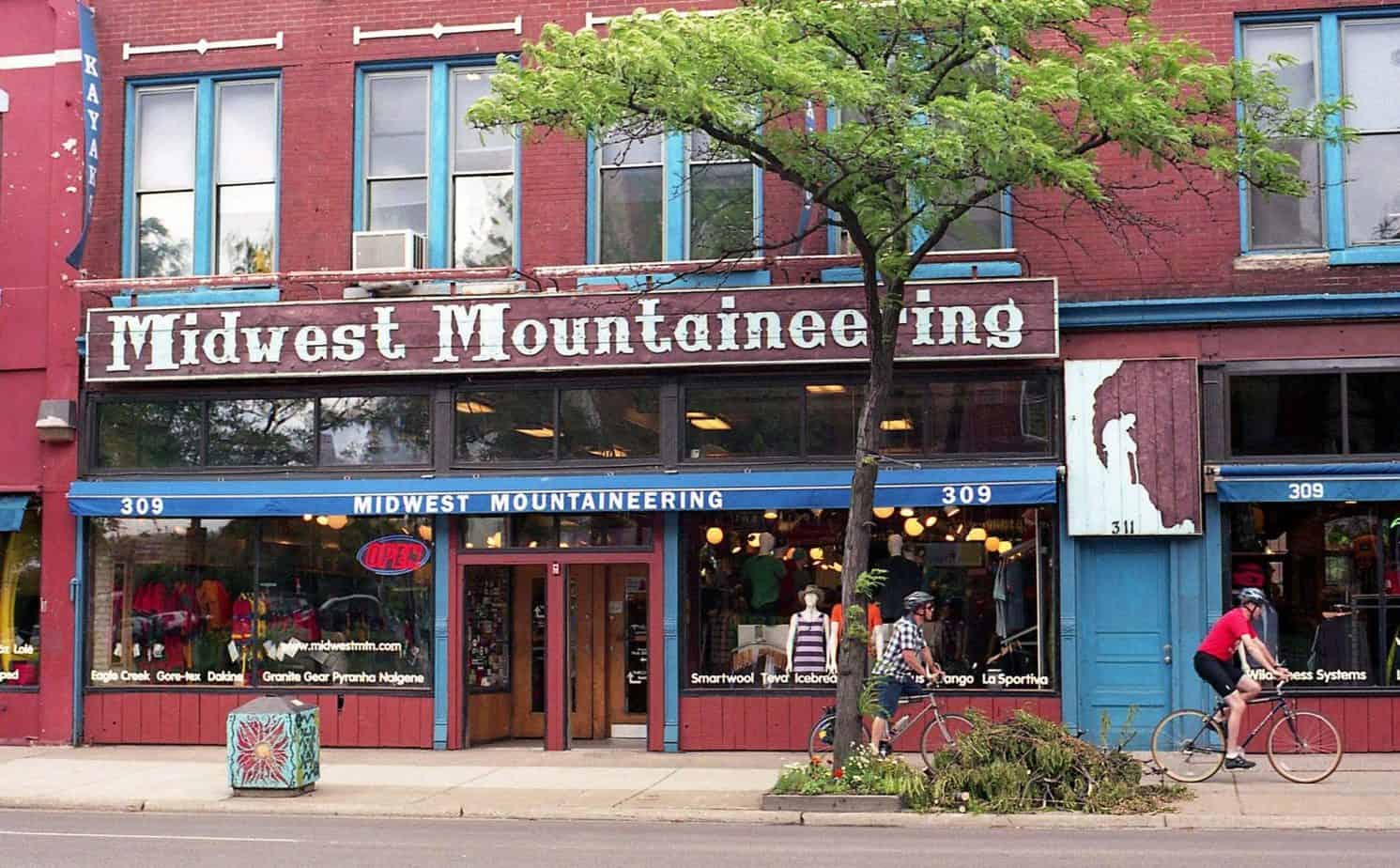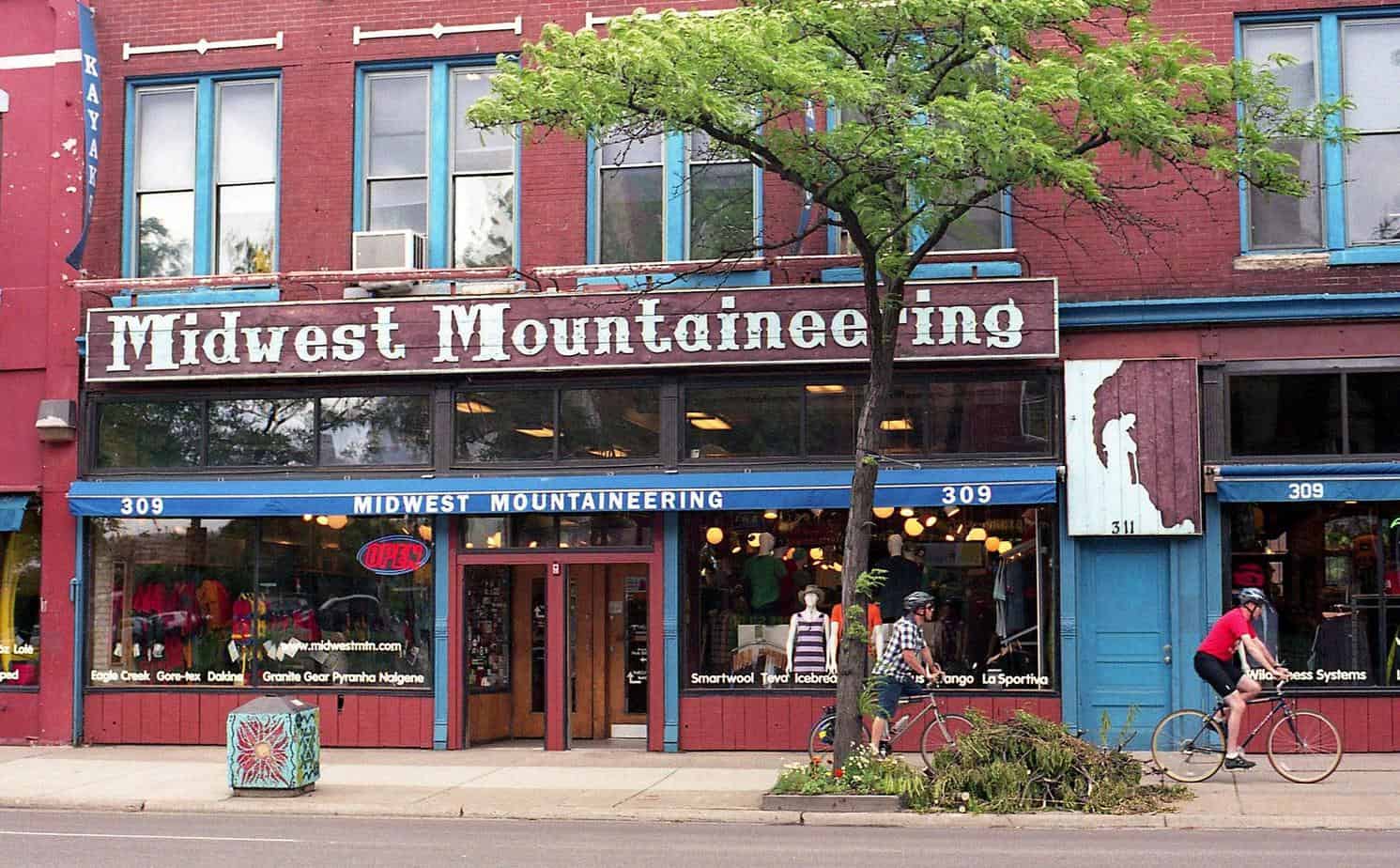 PC mgtelu via Flickr
Of course, we recognize the some of you might want to support local businesses when you are buying a new kayak. While it is rare for a local vendor to be able to compete with online retailers, that should not stop you from giving it a chance.
Go ahead and stop in and ask to speak with a kayak sales representative. Arrive furnished with a few price quotes from the online vendors that you found in the previous step.
You can gently present these quotes to the local sales representative and ask if they can match that price. Explain that you would prefer to support your local retailer, but you also want to get a good deal.
In some cases, local vendors may be willing to match an online price if they have had that particular kayak in stock for a while. In other cases, they may be willing to offer a partial discount.
Even though that discount may not necessarily match the online price you can get, it can still save you some money while making you feel better about using your kayak purchase to support a local business.
The worst-case scenario is that the representative flat out says no. From there, you can simply head home or hop on your smartphone and buy the kayak from the online vendor you found in the previous step.
Final Thoughts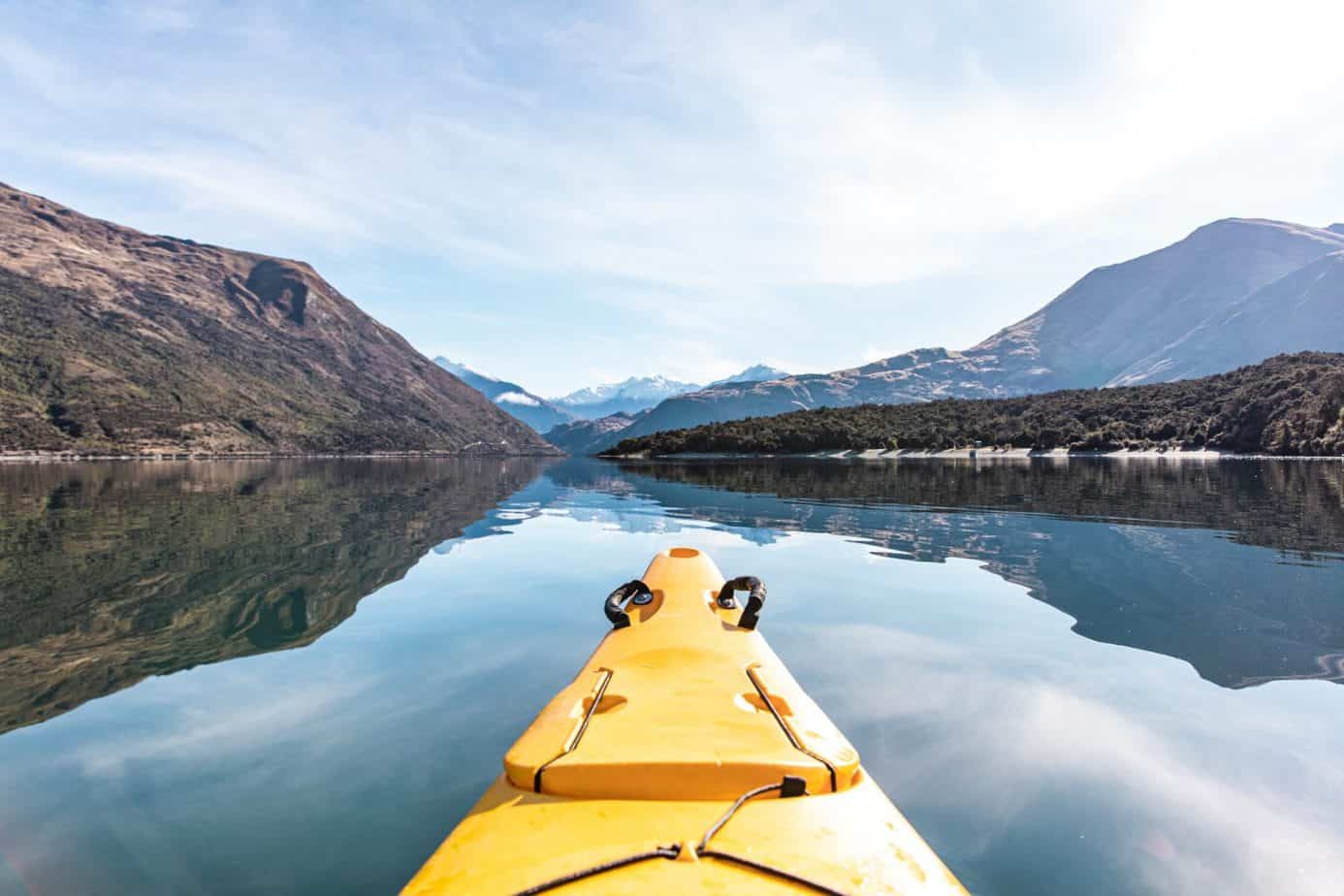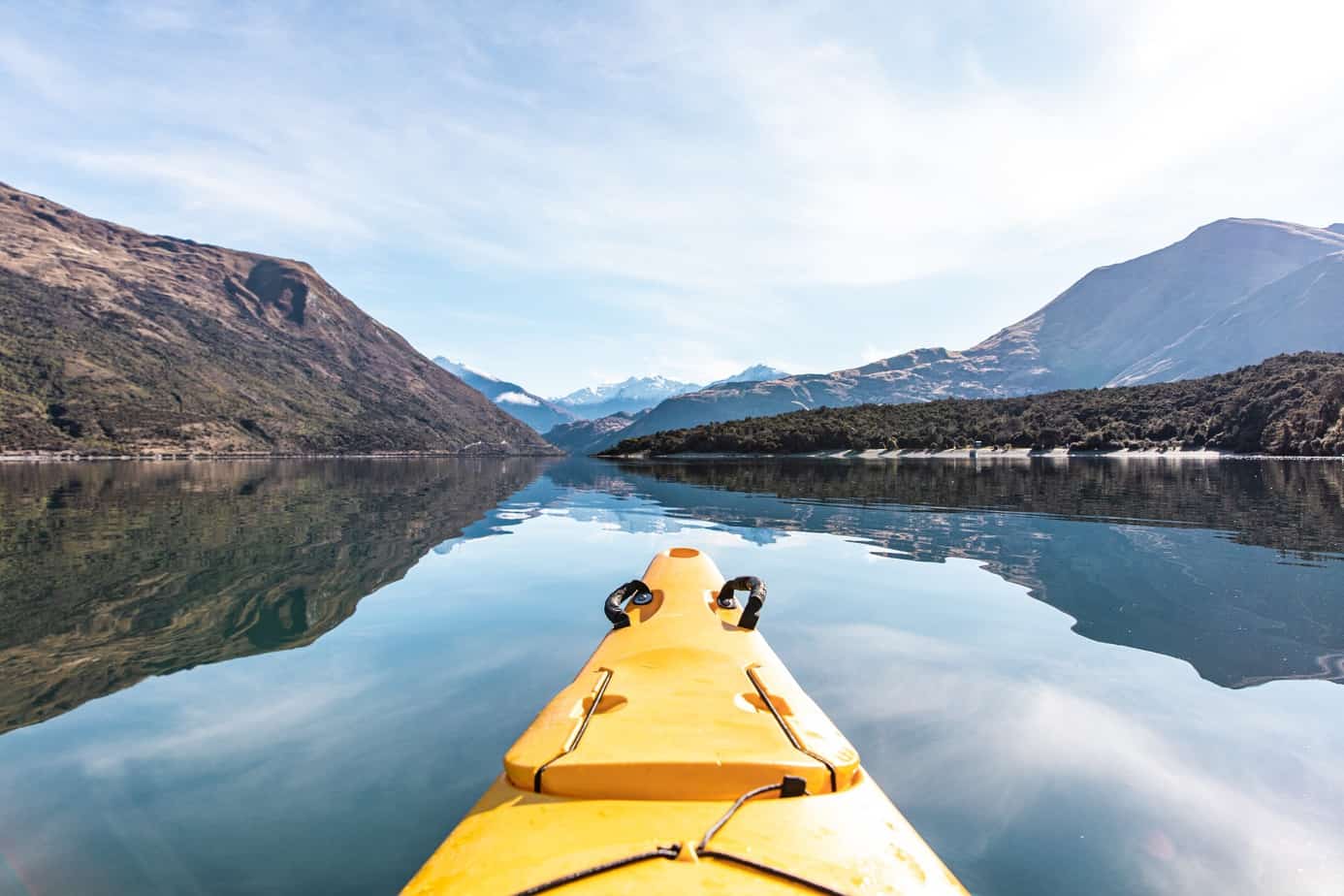 PC Andre Lergier via Unsplash
When you are buying a new kayak, you can expect to spend as little as $200 and as much as several thousand dollars. The right kayak for you will depend on many factors, including your experience, skill level, and the type of paddling you typically do.
Ultimately, your goal should be to identify the times of the year when demand is lowest and supply is highest. This is a basic rule of economics, but it will help to drive prices down and will also give you more leverage during the negotiation process.
We hope the tips and insights we've included in this guide are helpful to your kayak buying process. We'd love to hear from you in the comments below if you wouldn't mind dropping us a quick message to let us know what kind of kayak you are looking for!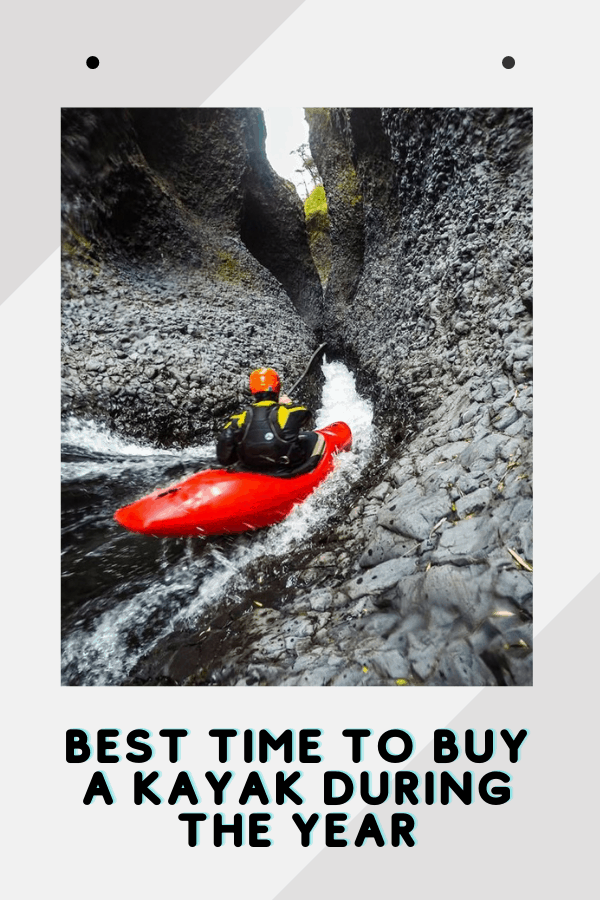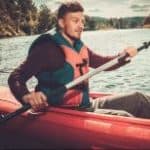 Author: Peter Salisbury
Pete is the Owner of KayakHelp.com. Born and raised in Cleveland, Ohio, he grew up kayaking, fishing, sailing, and partaking in outdoor adventures around the Great Lakes. When he's not out on the water, you can find him skiing in the mountains, reading his favorite books, and spending time with his family.