Flatwater kayaking is the easiest type of kayaking to learn and is a good starting point if you're new to the activity.
What is Flatwater Kayaking?
Flatwater kayaking is kayaking on a flat body of water. It can take place on almost any body of water so long as it is in an area that is sheltered from the wind and does not have any major waves. It is also the safest type of kayaking since it generally only takes place during calm conditions.
Do I need experience?
Since flatwater kayaking is the easiest type of kayaking, this is the type of kayaking that you will learn first. Not only that, but you do not need very much experience kayaking in order to be able to flat-water kayak proficiently. If you're looking for an activity for the whole family that can be learned easily then flat-water kayaking on a lake or calm river is a good choice.
What kind of kayak do I need?
Typically flatwater kayaking does not need very specific types of kayaks. Since the water is calm you don't need to worry about finding a particularly sturdy kayak. While it is always important to make sure that the kayak you are using is safe, you do not need the same type of kayak that is used for whitewater kayaking.
Still, if you are like most people you want to do your due diligence and choose the kayak perfect for you. Check out our article on how to choose a flatwater kayak to get started!
How can I go Flatwater Kayaking?
Tours are very popular for people who want to participate in flatwater kayaking. Generally, these tours either take place on a river or in a sheltered bay.
A flatwater kayaking tour is great family activity while on vacation because you'll likely get to see some beautiful areas and may even get to see a glimpse of wildlife in the area.
Since flatwater kayaking is a much safer activity than whitewater kayaking, or kayaking through rough water, it's more common to see two person kayaks instead of just the one person boats.
These kayaks are fun for kayak tours since you'll be able to talk about what you're seeing with another person as you go.
If you're thinking about going on a flatwater kayaking tour, the most important thing that you should consider is where you want to go. Make sure that you set aside enough time for the kayak tour because you might be out there all day!
Best Flatwater Kayak
Okay….. so you've decided that you want to buy your first flatwater kayak, but what makes one option better than another? Here are some things to consider:
Transportation
For those who drive a large truck, or are able to tow a trailer, kayak size might not be as important as someone who drives an SUV, mid-size truck, or a car. If you drive a small car or SUV, and don't plan on buying a car rack, then you could immediately be limited to purchasing an inflatable kayak. Just make sure that you're able to transport the kayak you purchase from where you plan to store it, to where you plan to use it.
Aside from size, weight can be equally as important. If you can't load your kayak in and out of your vehicle alone, or are unable to carry it from your vehicle to the body of water on which you plan to use it, then you best have an able-bodied friend with you!
Cargo
Kayaks vary quite a bit when it comes to cockpit size, so it is important to consider what you want to take with you when paddling before making a purchase. Make a list of the things you'd like to have with you: snacks, beverages, pets, speakers, camping supplies, fishing gear, anchors, etc.. If you just made a long list, then you'll definitely want to consider choosing a kayak with a larger cockpit size, or maybe even looking into storage accessories like hatches.
Sit-on-top or Sit-in?
When using a sit-on-top kayak, the paddler is actually sitting on the deck of the kayak. SOT kayaks are much easier to climb back into from the water if the paddler were to fall out or go for a swim.
This can serve as an advantage to beginners, or anyone who plans on occasionally taking their kayak into rougher water. The only opening to the inside of the vessel, if any, will be through storage openings.
A paddler is much more likely to get wet when using a SOT kayak due to not being protected by the cockpit. Because of this, they are becoming increasingly more popular among warm-water paddlers.
Sit-in kayaks are at a clear advantage when it comes to storage because of their cockpit. The cockpit also provides extra support to the riders body, which allows for more powerful paddle strokes.
Paddlers who want to keep themselves or their gear dry might want to consider a sit-in kayak. A skirt is also a compatible accessory with most sit-in kayaks that will further protect the paddler from water ingress.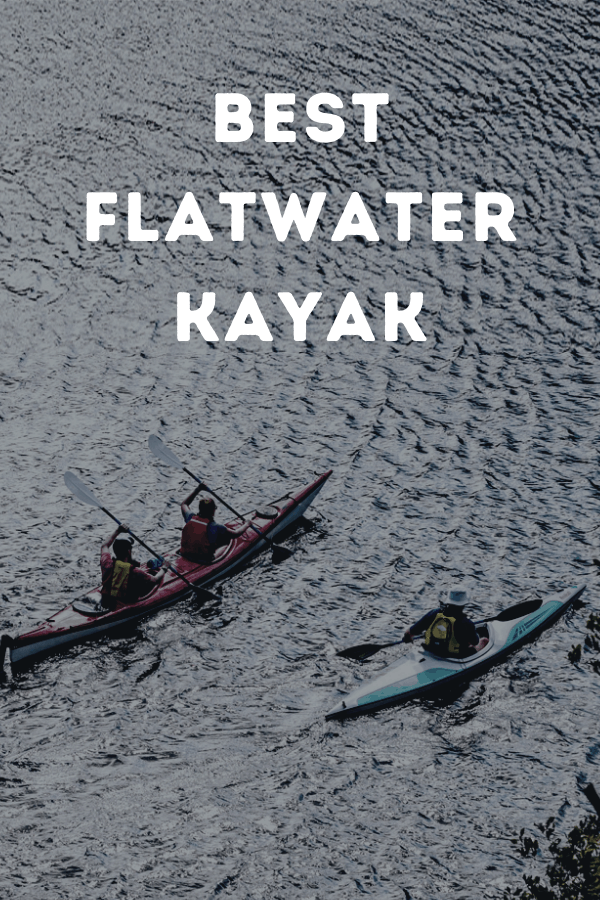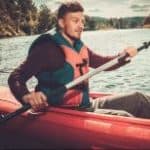 Author: Peter Salisbury
Pete is the Owner of KayakHelp.com. Born and raised in Cleveland, Ohio, he grew up kayaking, fishing, sailing, and partaking in outdoor adventures around the Great Lakes. When he's not out on the water, you can find him skiing in the mountains, reading his favorite books, and spending time with his family.