Coming up with fun and clever ideas for date nights can often come with a lot of pressure. If you and your date love the outdoors and you have good weather at your disposal, you might enjoy some of these perfect kayaking date ideas.
Kayaking on a date should be easy, fun, and relaxing. If it's too much work for either of you, the odds are higher than somebody goes home at the end of the date feeling drained instead of energized.
While the point of your date should be to spend quality time together, the point of kayaking is to relax and recharge. For some, the goal could be to get a nice upper body workout, but most kayakers are in it for casual fun.
Still, it helps to switch things up every now and then. After all, you can only go out to the same old restaurant or order the same old drinks from the same old bar so many times.
So if you're looking for a way to spice things up for your next date, consider this collection of perfect kayaking date ideas!
Photo by G-Stock Studio via Shutterstock
Why Take Your Date Kayaking?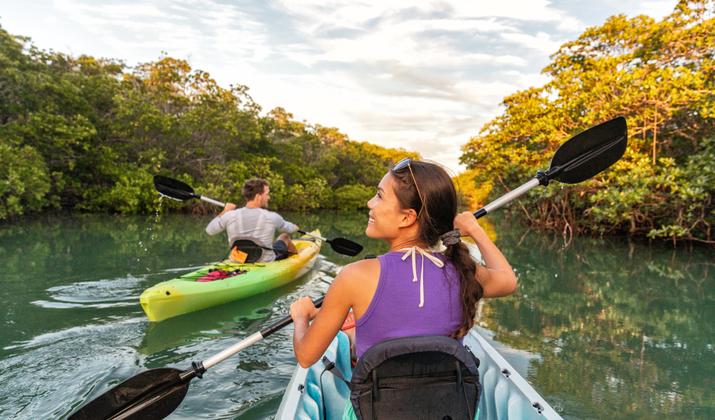 Photo by Maridav via Shutterstock
One of the best reasons to set up a kayaking date is to get outside! Day dates are often more fun on weekends and you don't have to worry about beating the crowds to secure a dinner reservation.
If your pup is well trained, another great reason to go on a kayaking date is that you can kayak with a dog. If your date can't leave his or her pup at home, kayaking can allow you to get together with your furry companions.
If you and your date rent or own a tandem kayak, this is a great way to build chemistry in your relationship. Many kayak guide companies joke that tandem kayaking is the "ultimate relationship test."
Some other benefits of going on a kayaking date include:
Exercise and fitness. You get a chance to see how your date handles a somewhat-challenging physical activity.
Preparedness. Kayaking takes the right equipment and accessories, so you can see how well your date comes prepared for your kayaking date.
Budget-friendly. If you're just getting to know someone, you might not want to drop over a hundred dollars on an expensive meal–it's not that you should be cheap, but kayaking is an affordable way to make new connections.
Comfortable setting. Kayaking can provide a more comfortable setting for conversation than a dinner date. You don't have to stare right into each other's eyes as you answer potentially awkward questions about your dating history.
Is Kayaking a Good Idea for a FIRST Date?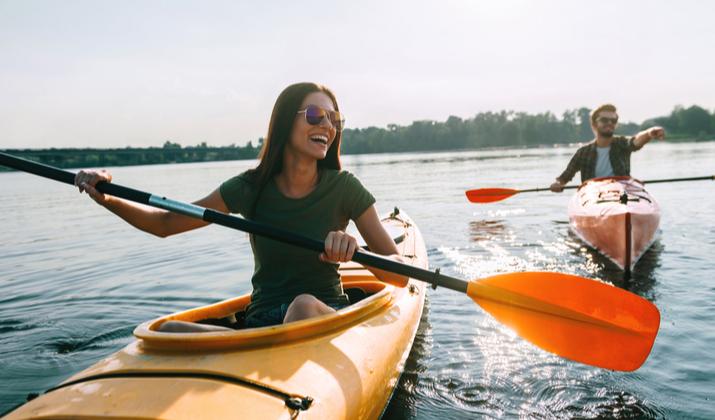 Photo by G-Stock Studio via Shutterstock
To be honest, almost anything can be considered a "good" first date idea as long as you are both into it and have a chance to enjoy yourselves. If kayaking is within both of your comfort zones, there is no reason why kayaking can't be a great first-date idea.
That being said, it can also be a horrible date idea if this amazing sport is way outside of either of your realms of comfort. If you are a seasoned kayaker and your date has zero experience, for example, you might want to pick a more comfortable setting to get to know each other.
Once you have established some chemistry, then you might approach teaching your date how to kayak or renting a kayak together. Of course, you will have to feel this out on your own to determine if it is the right date idea for your situation.
The best thing you can do on this front is to communicate with your date. Ask if kayaking is something he or she is comfortable doing and you can make a collective decision on whether or not kayaking is a good first-date idea.
Tips for Kayaking Dates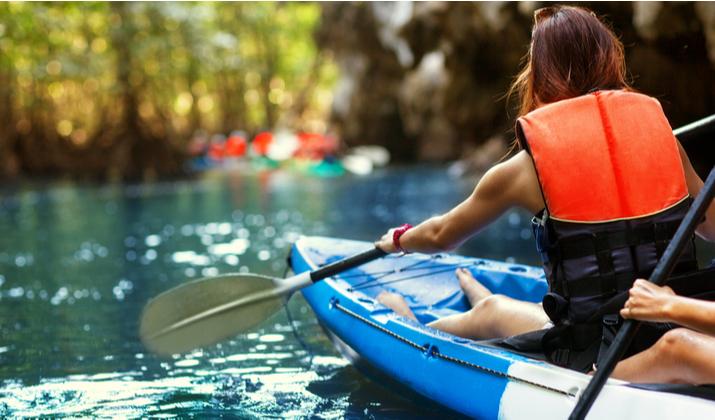 Photo by Rock and Wasp via Shutterstock
If you do decide to go kayaking on a date, you need to be prepared. That's true whether it's a first date or you've been together for 30 years, so let's discuss some tips for kayaking date preparation.
Pack Water and Snacks
This should be your first step whether you're renting a kayak or transporting your own on your vehicle's roof rack. No date idea is a good one if everyone involved gets thirsty or hangry at some point.
Filling hydration packs for you and your date is a great way to bring plenty of water without worrying about water bottles falling overboard. Plus, it's easy to sling one of these packs on your back while carrying a kayak down to the water instead of worrying about water bottles falling out and rolling away.
Your choice of snacks will obviously be up to you and your date's dietary preferences. If it's a first date, it is okay to suggest that you both bring your own snacks so that your date doesn't get embarrassed when you offer her peanuts and she has a severe nut allergy.
If you've been together for a while, hopefully, you know each other's snack preferences. You can also pack a full lunch spread if you want to get really fancy for your kayaking date.
You will just need one of the best kayak coolers to keep everything fresh and you will need to be sure there's a spot on your paddle route where you can launch and easily exit your kayaks to set up your picnic lunch.
Bring Extra Dry Layers
This is good advice for a kayaking date even if there isn't a cloud in the sky when you leave your house. You never know when an unexpected rainstorm can hit and you definitely can't predict the movements of your date if you choose to paddle a tandem kayak on your first meeting.
A good rule of thumb is to prepare as if you plan on going swimming. Bring a towel and an extra set of clothes so that you can change after your paddle, in case you capsize and have the challenge of helping each other climb back into your kayak.
If you choose to bring your towel on the water with you, you will need to make sure it is secured in a waterproof dry bag. While you could also put things like a rain jacket or a single extra layer in that dry bag, it is best to leave your change of clothes in the car.
That way, you can ensure that everything is clean and dry when you return. Packing an extra set of clothes will do you no good if everything gets soaked when you flip your kayak.
Pack First Aid Supplies
You can never really be too prepared for any outdoor activity, and kayaking is no exception. Find yourself a solid waterproof first-aid kit and pack it inside a dry bag before stowing it safely and securely on your kayak.
Hopefully, you don't need to use it (or even look at it) on your date, but it's good to know you have it nonetheless. Many folks also recommend bringing Dramamine if your date has never been kayaking before, but that is usually something that needs to be taken before you get on the water if you know you have a tendency towards seasickness.
Bring a Surprise…or Two!
Whether your date is into red wine or some other fancy beverage, it pays to have a trick or two up your sleeve to really push your date over the top. When you pull your kayaks up onto the beach to take a break, your date will be enthralled that you carried extra drinks or special candy treats along with you on your journey.
Just make sure that whatever you pack is secure and hidden before your date arrives, so you don't give away the surprise. You'll also need to make sure that things like chocolate are on ice or well-insulated so that they don't melt or get crushed while you're paddling.
There's perhaps no bigger letdown on a kayaking date than pulling out a surprise that has been compromised by your rough handling. Take the necessary steps to protect your surprise so it has the maximum effect when you unveil it.
Perfect Kayaking Date Ideas
1. Enjoy a Full Moon Kayak on Lake Tahoe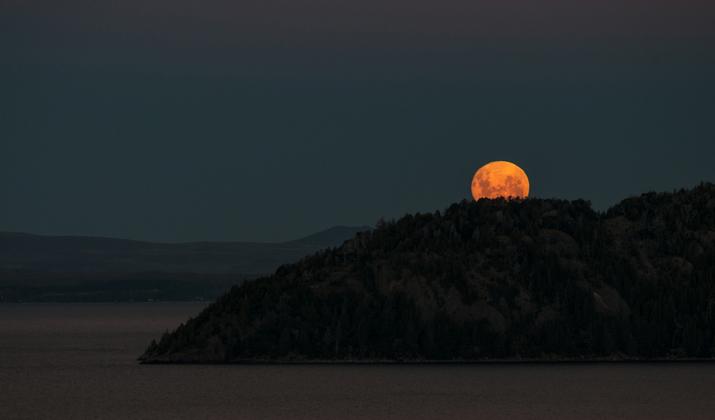 Photo by Julian Donatelli via Shutterstock
Lake Tahoe is a great outdoor destination for many reasons. Hiking, mountain biking, rock climbing, and skiing or snowboarding during the winter months are some of the other things you can do up here.
If you visit during the spring, summer, or fall, you can take advantage of full moon kayak tours on the lake's north shore. One of the best tours is offered by Tahoe Adventure Company (TAC) and leaves from Tahoe Vista Recreation Area.
The tour starts around sunset and paddles out into the lake before turning around so you can see the moon rise over the mountains to the east. TAC is one of the best guide companies in the area and their guides are highly knowledgeable about the natural and human history of the area.
These tours happen monthly during the full moon and some months offer multiple dates on back-to-back evenings. They do happen to be one of TAC's most popular tours, so it is a good idea to book well in advance to set up this perfect kayaking date.
2. Watch The Bats at Sunset in Austin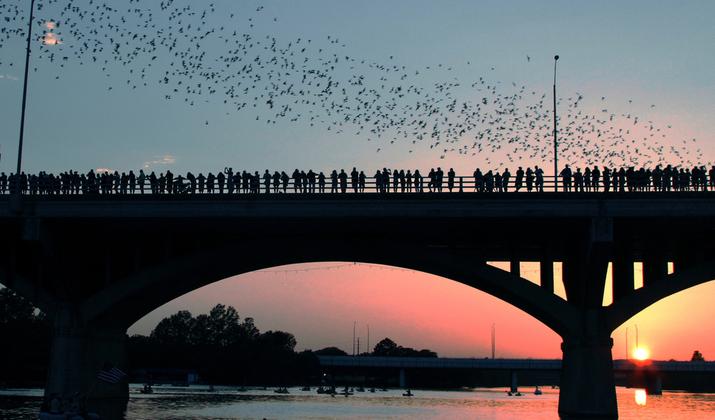 Photo by Kushal Bose via Shutterstock
The Congress Bridge in Austin, Texas is home to one of the country's largest urban bat colonies and they all love to exit their homes under the bridge right around sunset. If you rent a kayak or launch from a nearby boat ramp, you and your date can catch this mass exodus.
The bats only populate the bridge from March through November, but it is quite a sight to behold if you're visiting Austin during these months. The Waller Creek Boathouse is the closest place to rent a kayak for your date night here.
If you want to launch your own kayak, you can do so under the 1st Street bridge near Auditorium Shores. Further upriver, you can also put in at the Austin High boat launch or rent from the Texas Rowing Center if you want to paddle a little farther to witness this winged spectacle.
3. Float Down the French Broad River in Asheville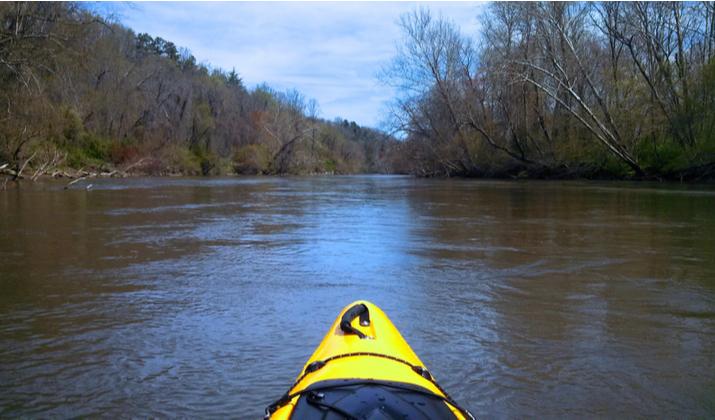 Photo by Jennifer Cahill Blalock via Shutterstock
The French Broad River runs through the heart of Asheville and is a very popular location for river tubing on hot summer days. That said, French Broad Outfitters is a great company to go through if you want to experience a kayaking trip on the river.
You can use them to organize a shuttle upriver and their location is right on the river, so it makes it easy to park your car there and know it's waiting for you when you return. There are six and 12-mile paddles to choose from on the river.
The central point (where the six-mile paddle starts) offers a beach area for you to cool off before or in the middle of your paddle. There is also a bar there for drinks and they occasionally host live music at the venue on busier weekend days.
This would be an all-day kayaking date idea, so be prepared and choose your route wisely. While it might not be ideal for a first date, it is a great option for the experienced kayaking couple looking for things to do on their trip to Asheville.
4. Kayak Camp on Lake James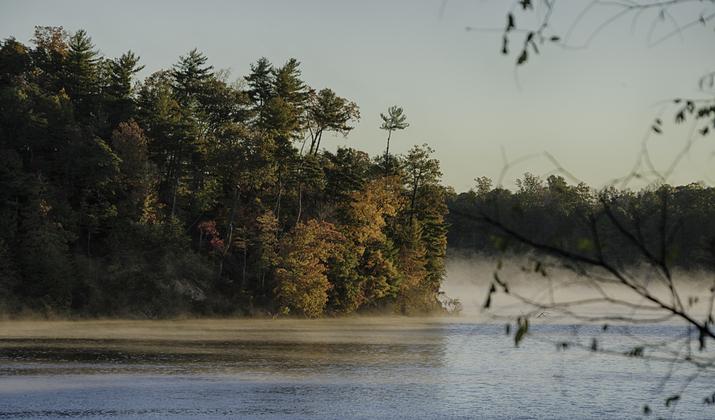 Photo by Jesse Kunerth via Shutterstock
This is another kayaking date idea if you have plenty of experience not only kayaking, but packing your kayaks for a camping trip as well. Lake James sits a little to the east of Asheville and south of the mountains where you'll find the Blue Ridge Highway.
If you need a kayak date weekend, there are numerous paddle-in campsites scattered along the shores of the lake. These campsites aren't reachable by car or even by hiking trails, so the only way to get there is by kayak, canoe, or boat.
Lake James State Park is the best place to start your journey here. You can get more information on the campsites and lake conditions and that's where you'll find the Paddy's Creek Beach area, which is a logical place to start your kayak camping adventure on Lake James.
5. Explore the Green River in Kentucky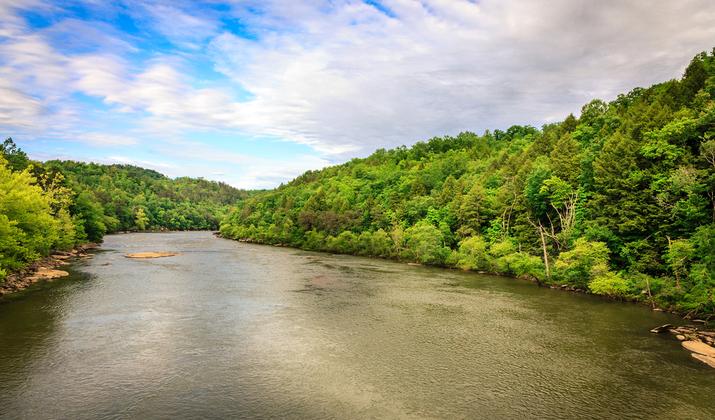 Photo by Alexey Stiop via Shutterstock
Another all-day kayaking date idea is to get on the Green River in Mammoth Cave National Park in Kentucky. If you're near the area, you can bring your own kayaks to one of the local guide and rental companies and they'll drive you down to your starting point for a small fee.
They will even pick you and your boats back up at your take-out point and bring you back home. There are many options for one-day or multi-day kayaking trips in this area, so your kayaking date idea can easily become a whole kayaking weekend if you and your date are into it.
Just be aware that most of the river is very remote and doesn't offer many places to pull onto the bank if you need to cut your trip short. Visit the national park's website for more river trip ideas and safety information for planning your kayaking date on the Green River!
6. Cruise the Channels in the Everglades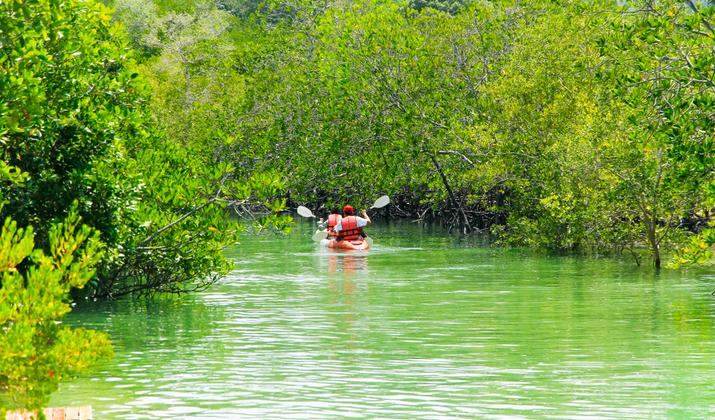 Photo by singkam via Shutterstock
For your trip to central Florida, a great kayaking date idea is to rent kayaks and head up one of the channels in the Everglades. There's tons of wildlife to see here, focusing mainly on those above the water's surface.
If your date is into birdwatching, you may want to get a tandem kayak so you can paddle and he or she can keep two hands on those binoculars. Flamingo Adventures is a great place to rent from if you're at the southernmost point of the glades.
On the other side of the Everglades, you can look into rentals or tours from Everglades Adventures Kayak & Eco Tours. Just make sure you bring plenty of sunscreen and water to handle that Florida heat!
7. Discover a Mangrove Forest in the Florida Keys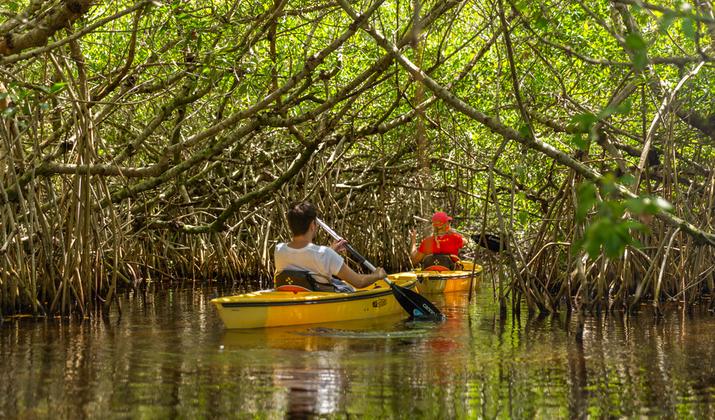 Photo by mariakray via Shutterstock
If you live or venture down to the Florida Keys, it is one of the most breathtaking spots for a kayaking date. You can explore the open ocean and wind between the keys, but you can also pick select spots to pick your way through a mangrove forest.
Curry Hammock State Park is one of the best places to start a kayaking adventure to explore a mangrove forest. The short paddle route circumnavigates the key and offers a bit of a stretch with plenty of wind protection.
So, on windy days, this is a great kayaking date location when other areas around the Keys aren't favorable. Some of the wildlife you might see here include tarpon, barracuda, and even manatees.
8. Watch the Sunset from the Mount Desert Narrows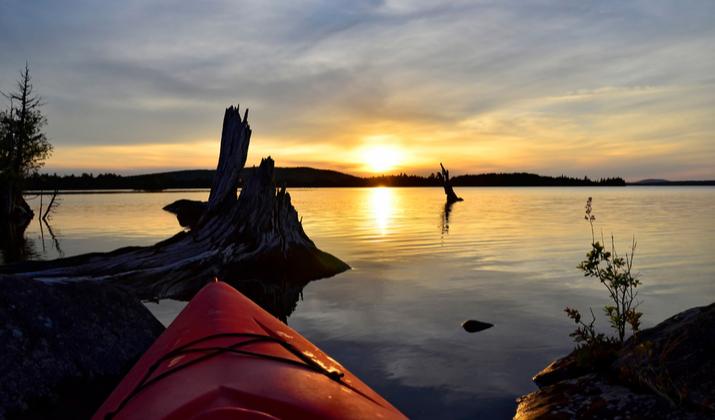 Photo by Christopher Slesarchik via Shutterstock
For the northeastern readers out there, the Mount Desert Narrows are located between the mainland and Mount Desert Island. The island is home to Bar Harbor, Acadia National Park, and plenty of other places for your kayaking date.
For a stunning sunset on your kayaking date, launch from Hadley's Point Beach and paddle to the left along the coast. Several of the islands out that way offer protected habitats for nesting bald eagles, so keep an eye out for juvenile eagles and protective parents.
This kayaking date idea is meant for folks that have their own sea kayaks and are equipped for ocean paddling. Make sure you check the tides, currents, and weather before paddling out into the Narrows and be aware of boat traffic.
9. Explore Sea Caves in La Jolla
Photo by SunFlowerMomma via Shutterstock
If you're looking for a date idea in Southern California, you can't go wrong with going kayaking off the shores of La Jolla. The cliffs along this stretch have been carved into beautiful caves by eons of wave action.
This is also a great place to look for seals breaching the surface as they hunt in the kelp beds below. Because of the surf and ocean activity here, it is recommended to go with an experienced guide, especially if you want to get up close to the caves.
La Jolla Sea Cave Kayaks offers tours and rentals for cave exploration, kayak fishing, and even casual paddling.
10. Discover a Historic Castle on the East Shore of Lake Tahoe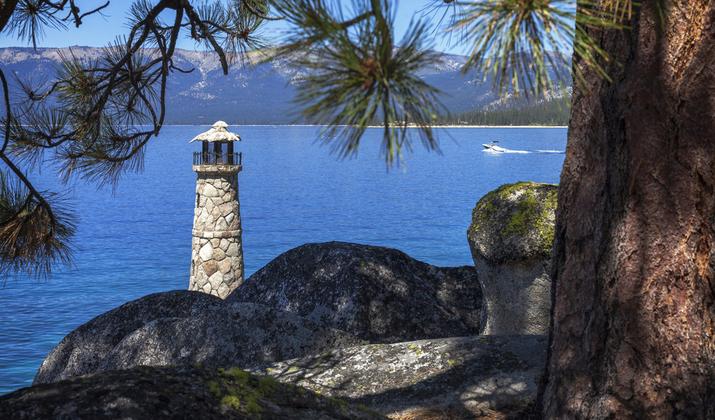 Photo by thetahoeguy via Shutterstock
Heading back up to the mountains of Northern California, kayaking to the Thunderbird Lodge is another great date idea on Lake Tahoe if kayaking under moonlight sounded a bit cold for your liking.
This historic castle is one of the oldest remaining structures on the lakefront and it was built by a reclusive tycoon in the lake's early heydays. Tahoe Adventure Company also offers the paddle-in tour to this castle, which starts at Sand Harbor State Park just a few miles to the north.
The tour includes the paddle to and from the castle, a 90-minute historical walking tour of the castle and the grounds, and a picnic lunch on the grassy lakefront where the late owner used to entertain Tahoe's many famous visitors.
Final Thoughts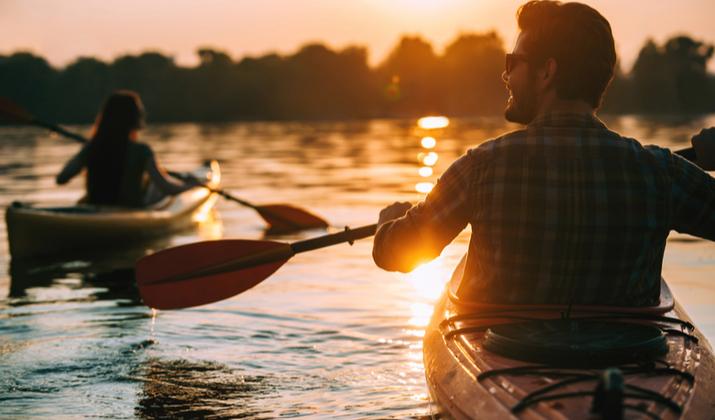 Photo by G-Stock Studio via Shutterstock
These ideas provide perfect kayaking dates from coast to coast.
We hope you've appreciated this collection and we wish you nothing but the most romantic kayaking date on your next time out!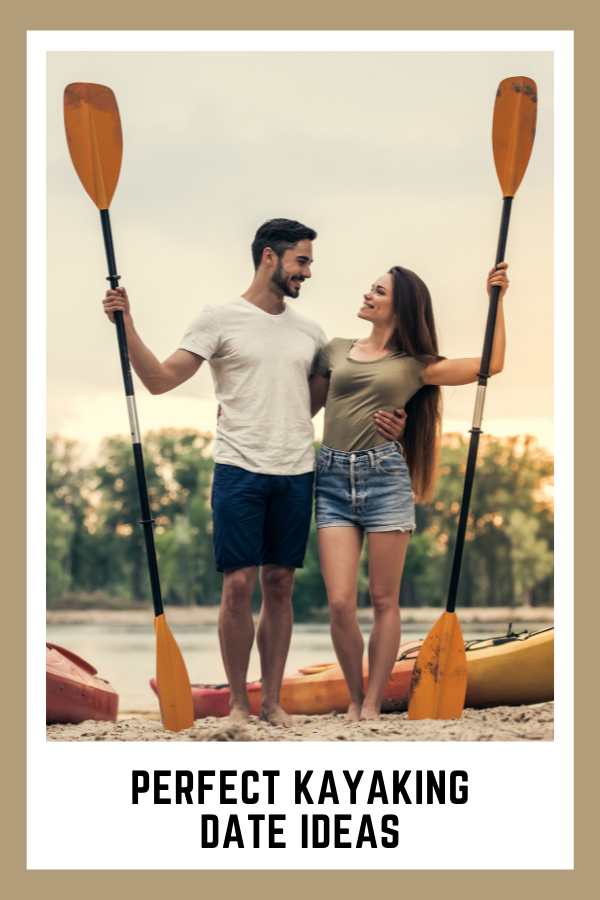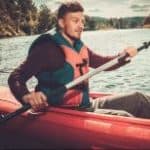 Author: Peter Salisbury
Pete is the Owner of KayakHelp.com. Born and raised in Cleveland, Ohio, he grew up kayaking, fishing, sailing, and partaking in outdoor adventures around the Great Lakes. When he's not out on the water, you can find him skiing in the mountains, reading his favorite books, and spending time with his family.