France has been at the forefront of skiing since the beginning. It is hardly surprising as France is home to some of the best skiing destinations in the world.
France has got it all, from high-end luxury ski resorts like Courchevel and Val D'Isere to extreme locations such as Chamonix and La Grave.
These areas have acted as proving grounds for the best French ski brands. These brands are well-known all over the world, but you may not realize that they are French.
In this article, we will highlight the best French ski brands 2022 has to offer.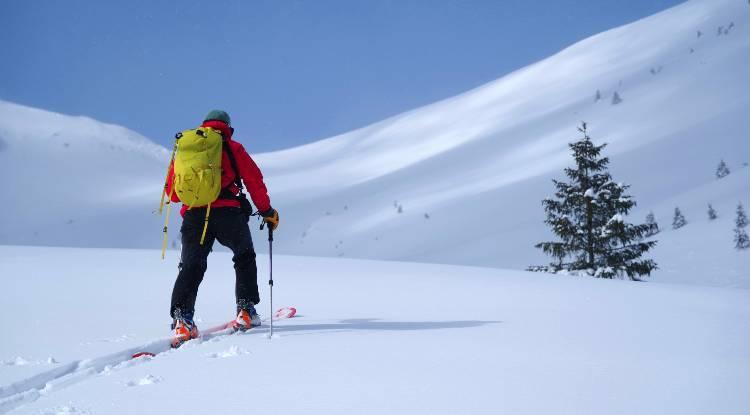 Image by Mikadon from Shutterstock
Best French Ski Brands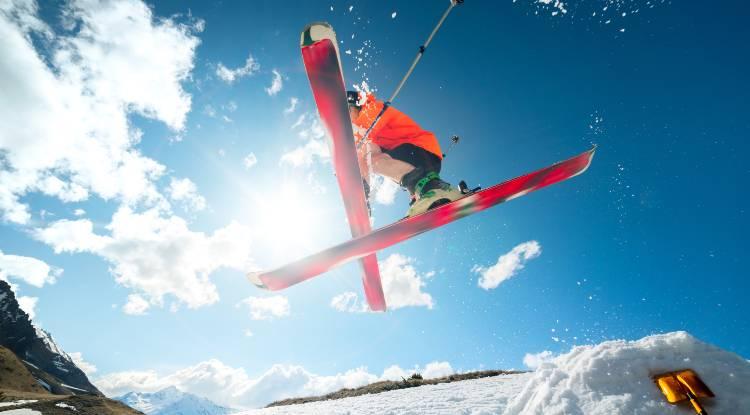 Image by Yanik88 from Shutterstock
Black Crows is an independent Freeski brand based in Chamonix. The company was founded in 2006 by Camille Jaccoux and Bruno Compagnet. These guys are pro freeskiers and know everything there is about skiing.
Their vision was to create a French ski brand that brings beauty and efficiency to skis.
Black Crows skis are uncompromised in performance and are obsessively designed to meet the demands of modern freeskiing. The company focuses heavily on the sensation of skiing along with the freedom and adventure it unlocks.
Black Crows offer 12 types of men's skis, seven for women, and seven unisex skis in their Touring range. Most Black Crows skis are suited to intermediate and advanced skiers.
Most people choose Black Crows skis for big mountain skiing, which makes sense, considering the company's Chamonix base. Their big mountain skis can cope with steep slopes and deep snow while still being agile. Their tight turning radius allows you to turn quickly in various conditions.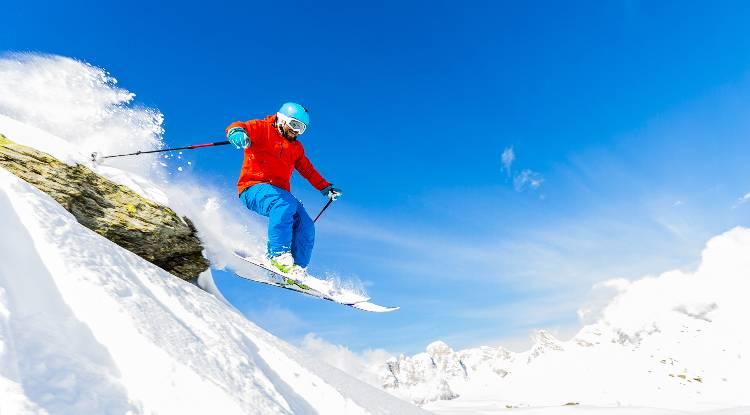 Image by Gorrilaimages from Shutterstock
Dynastar was established in 1963 in the town of Sallanche, near Chamonix in the Haute-Savoie region. The company is the result of a partnership between two ambitious manufacturing companies.
The two companies were called Starflex and Dynamic. Starflex was already a ski manufacturer, but with the help of Dynamic, they could produce higher-performing skis, giving birth to Dynastar.
Dynastar is built around legendary athletes and passionate individuals to produce a range of unique ski products. Their list of athletes includes Marc Giradelli and Edgar Grospiron, which gives you a good indication of the caliber of Dynastar's products.
The company is a proud French brand, which is demonstrated by them being the only large ski manufacturer to still make their skis in France.
Dynastar will always be linked with Chamonix, which is the ideal testing ground for its products. The steep slopes of Chamonix allow Dynastar's team of skiers and designers to refine the skis to perfection.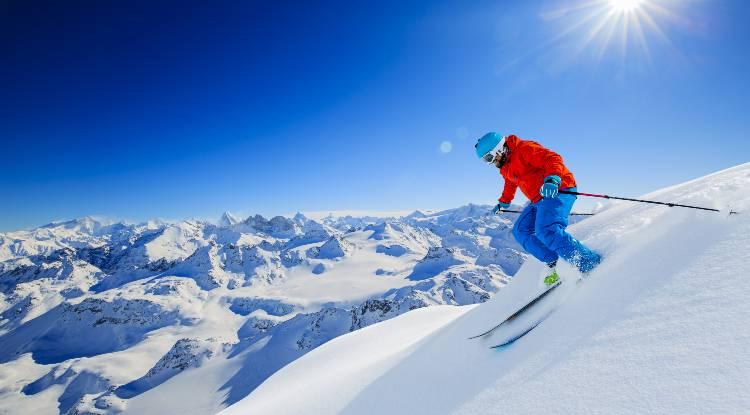 Image by Gorrilaimages from Shutterstock
The company is a big advocate of field testing and experimentation with new ideas to create high-quality and high-performance skis.
Dynastar has three families of skis M-Pro, M-Free, and M-Tour. M-Pro. The M-Pro family has a hybrid poplar/PU core, which has a tapered blade of Titanal on the top for reinforcement.
This range has a deep taper and features directional sidecuts, unlike the M-Free range. The M-Free uses the same core, but the skis are much lighter, as they don't have metal reinforcement.
You will notice two models in the M-Tour range, which are for backcountry skiing. This means they have flat tails, similar to the M-Pro skis.
Women's versions of the M-Pro range are precisely the same as the men's. However, you won't find women's specific versions of the M-Free skis.
Image by Tomas Marek from Shutterstock
If you have ever skied in France, you will have noticed Rossignol products everywhere. Rossignol is one of the most iconic and recognized winter sports brands.
Rossignol has a massive range of products to suit people of all levels and winter sports disciplines. For example, they manufacture products for alpine skiing, Nordic skiing, and snowboarding.
The company was founded in the French Alps in 1907. Since then, Rossignol has forged a strong foundation of technology, expertise, and close relationships with the greatest skiing champions.
Rossignol has used their experience and skills to produce a range of products that provide skiers with an intense and rewarding on-snow.
Most of Rossignol's 2022 lineup comes from a massive overhaul of their skis. However, the company has only made two changes to their freeride collection, Blacktops.
The Blacktops range has proved to be highly successful for Rossignol, so they didn't see much point in tampering with it too much. They have given the Escaper (Rossignol's all-mountain ski) a new top sheet and added a new touring ski, the Alpineer 96.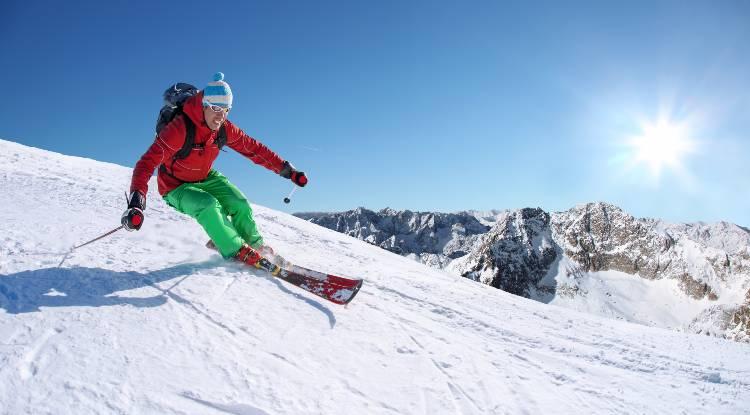 Image by Tomas Marek from Shutterstock
Most of Rossignol's design efforts for 2022 have gone into the Experience range. This range has been a staple for Rossignol for over five years, but the company wanted to improve how the Experience range of skis carve.
They have managed to accomplish this mission without ruining the ski's all-mountain versatility. You can also choose two additional versions of the Experience skis.
The titanal version is more aggressive for speed freaks, while the basalt version is more accessible and not as stiff.
The Black Ops Alpineer 96 touring ski has a tapered basalt layer that dampens vibrations with help from paulownia and carbon. The Black Ops version of the Alpineer 96 is more durable. It also has more torsional stiffness, while the non-Black Ops version is narrower at the waist.
Rossignol has introduced a new freeride ski for 2022, the Black Ops Sender Squad. This ski will go down in the history books as one of the best freeride skis out there.
You can only get the Black Ops Sender Squad in 194cm, but it has a progressive flex and a playful feel while being able to rip through powder.
Image by Juanan Barros Moreno from Shutterstock
Salomon is one of the best French ski brands and one of the most famous. The company is based in the stunning town of Annecy, which is in the heart of the French Alps.
Salomon was established in 1947 by François Salomon when he began making metal edges for skis in a tiny workshop with his wife and son. The company later became a leader in producing high-quality outdoor sports equipment.
You can see the Salomon logo on clothing and equipment for trail running, hiking, climbing, adventure racing, skiing, and snowboarding. The company now spans 40 countries on five continents, a far cry from its humble beginnings.
To this day, Salomon is going from strength to strength, even through the global pandemic. They have managed to continue to release exciting new ski products for 2022.
They took on Cody Townsend, a pro freeride skier, well-known for "The Fifty" project. This partnership has launched Salomon into the freeride world, where it is doing incredibly well.
Salomon has added two full collections of all-mountain skis, so they now have skis to suit every skier's needs. The Stance line was launched last winter and returns for 2022, but there are also two new additions to the QST freeride range.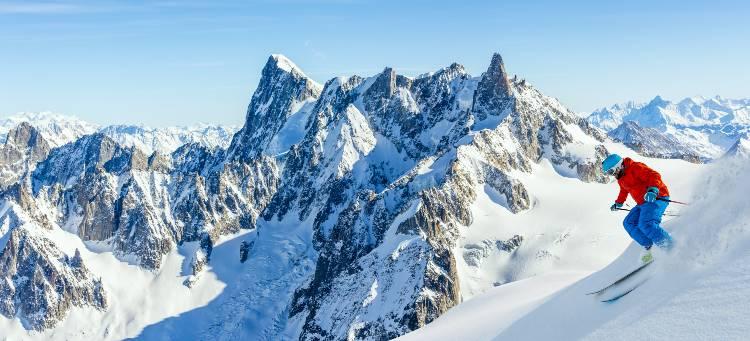 Image by Gorrilaimages from Shutterstock
ZAG is another fantastic French ski brand based in Chamonix. The company is small and is only made up of 12 passionate skiers bursting with enthusiasm and local pride.
Initially, the brand was born in Bourg Saint Maurice by high-level snowboarder and ski instructor Stéphane Radiguet. Radiguet (nicknamed Zag) was also a shaper for Nidecker Snowboards. Still, he had the idea for a revolutionary pair of skis.
He wanted skiers to experience the feelings associated with snowboarding. He designed a pair of skis that allowed skiers to carve on groomed slopes and float in fresh powder, resulting in the BIG 84 ski.
The company strives to make quality products that anticipate the continuous development of the sport. ZAG is clearly a side effect of the founder's passion for skiing and the mountains.
Its 15-year history may not be as long as Salomon and Rossignol, but ZAG has become a pioneer in the eyes of mountain lovers. The brand is iconic for all types of skiers, including ski tourers and freeriders.
ZAG continues to attract the attention of skiers who want unique experiences on the mountain. To do this, they develop easy-to-use and high-performing skis for every skier.
ZAG is also conscious of climate change and how it is affecting the mountains. This is very apparent when you look at how the glacier in Chamonix is shrinking. So they founded the ZAGreen program, which aims to reduce the environmental impact of the ski industry.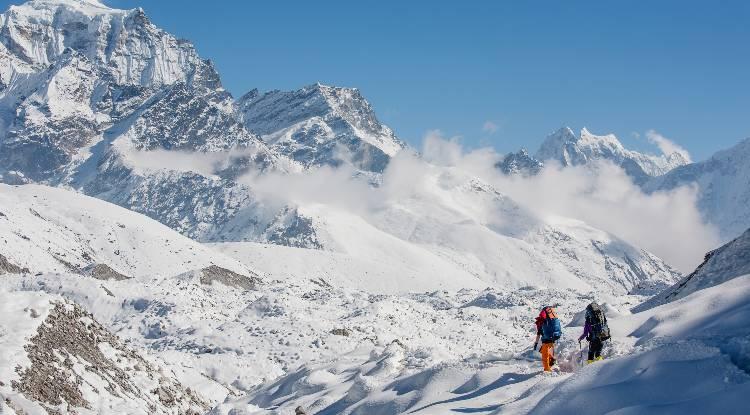 Image by My Good Images from Shutterstock
The ZAGreen program not only commits to more sustainable production methods but extends to their office to make it more environmentally friendly.
The highlights of the ZAG lineup include the Slap range of skis. The Slap 104 and 112 are considered to be ZAG's flagship freeride skis.
These skis have a lightweight poplar/paulownia wood core. They also have a low camber and a freeride rocker, making them perform incredibly well in powder. They also have flax/linen fibers throughout the skis that provide lots of stability and vibration dampening.
If you like big mountain skiing, you may want to check out the Slap 112, as this ski is chunkier and well-suited to steep faces and changeable snow conditions. The Slap 112 is the ski that won the Verbier stage of the Freeride World Tour.
Ski tourers will love the Ubac 95, Ubac 95 Lady, and Ubac 102. ZAG has made sure that these skis are super light but incredibly strong. You can even ride them in the resort if you fit them with hybrid bindings.
The Ubac touring skis also have a paulownia wood core, but it is reinforced with glass and carbon fiber. This gives the ski plenty of strength, but it also dampens vibrations, giving you a smoother ride.
You will notice that the Ubac skis have more camber than the Slaps. Therefore, you will have a longer effective edge, which is ideal for icy and challenging snow conditions.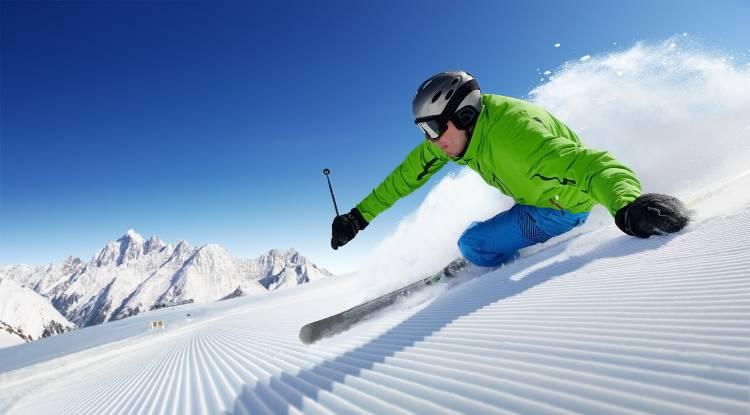 Image by IM_Photo from Shutterstock
Bum Tribe is a tiny French ski brand based in the Haute-Savoie in the French Alps. The brand was established in 2002 by two independent ski instructors.
They pride themselves on being the first ski manufacturer to build wide skis that can be used everywhere. Bum Tribe prides itself on being comparable to the big brands, having tested many of them and used them in races and freeride competitions.
With their wealth of knowledge and experience, Bum Tribe's expertise lies with robust bases and innovative shapes. With the company being so small, they will ski with you to determine which Bum Tribe skis will suit you best.
But unlike all the big brands, Bum Tribe custom builds their skis for you. They have a range of models, but they will make your skis perfect for your style and ability.
If you want a ski that is forgiving in the park and fun in the forest, you may want to check out the Human Steak Hache. But if speed is your thing, the Brutal, with its large size and titanal reinforcement, is the one to go for.
The Dre 2 is a shorter ski with a tighter sidecut radius. This ski is for people who like short sharp turns on the groomed slopes. While the Dre has a more extended sidecut, suitable for all snow conditions.
The Freebum is a reverse camber ski and very lightweight. Even so, it is very versatile and carves like a dream in powder while being able to hold an edge on hard-packed snow.
If you want a pair of skis that can go everywhere, check out the Fakir. This ski allows you to ski every day and in any snow condition. Many people use the Fakir for ski touring.
Other Ski Brands You Should Know About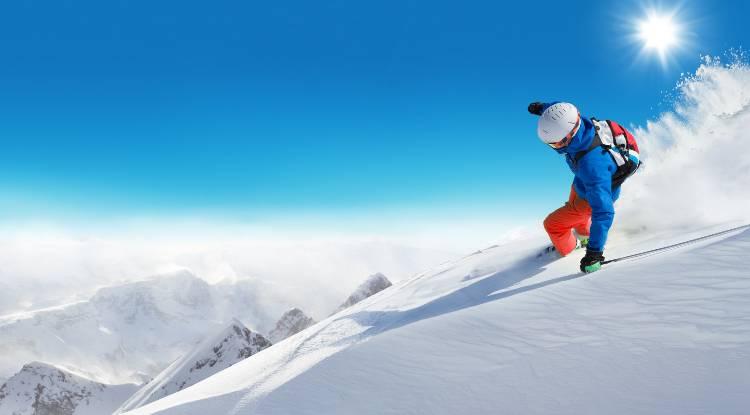 Image by Jag_cz from shutterstock
K2 has become one of the most recognized ski brands in the world since it was founded in 1962. It originated on Vashon Island in Washington State's Puget Sound but is now based in Seattle.
During its history, K2 created the first pair of fiberglass skis and the company still makes high-end and well-designed ski equipment that's famous for its durability.
K2 makes everything from alpine skis, snowboards, snowshoes, in-line skates, Nordic ski equipment, clothing, and accessories. When it comes to skiing, K2 makes equipment for skiers of all levels.
K2 overhauled their range of skis a couple of winters ago, which resulted in the Mindbenders, a range of 12 fantastic all-mountain and freeride skis.
They also redesigned the Reckoners, K2's range of freestyle/freeride skis. For this winter, the playful Reckoner 92 has had some upgrades to make it oriented more towards shredding the whole mountain while allowing you to rip in the park.
K2 has also taken their BFC ski boots back to the drawing board, designed for people with large or difficult feet. These ski boots have always been a good choice that combines comfort with optimum downhill performance.
The BFC range is now lighter and more comfortable while being easier to customize the fit.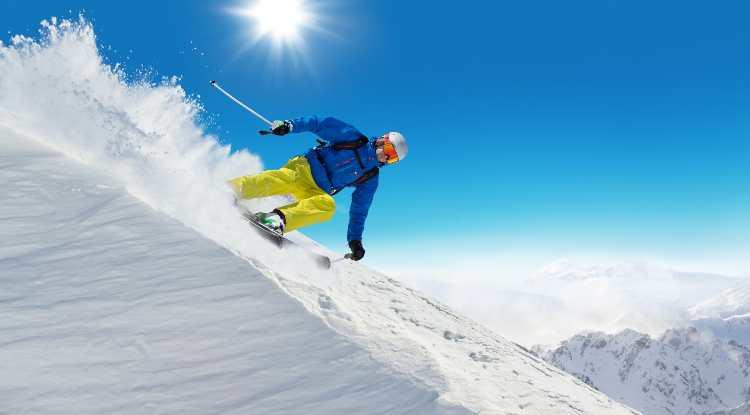 Image by Jag_cz from Shutterstock
Völkl is one of the best German ski brands. It was established in 1923 and has a reputation for providing skiers with high-performance products. The company is based in Straubing and is the largest manufacturer in Germany.
Even though Völkl was founded in the 1920s, it has one of the most up-to-date production facilities you will find anywhere in the world. They manage to blend high-tech innovation with traditional craftsmanship, producing precise, high-quality, and technologically advanced skis.
Völkl's team of engineers, experienced craftsmen, and testers work closely with top athletes to maintain their status as one of the biggest ski brands in the world.
If you have done any shopping around for skis, you will probably have come across the Völkl Mantra. This is one of the most iconic skis ever made, but it has gone through some improvements for 2022.
Rather than overhauling the Mantra, Völkl has refined it. Now known as the M6, it sticks to its original identity but now has Titanal Frame technology, which is a U-shaped metal wrap at the tip and tail.
This makes the ski bulkier with each size increase. The result of this is that heavier skiers get more strength, while lighter skiers get lots of power from a more flexible and manageable ski.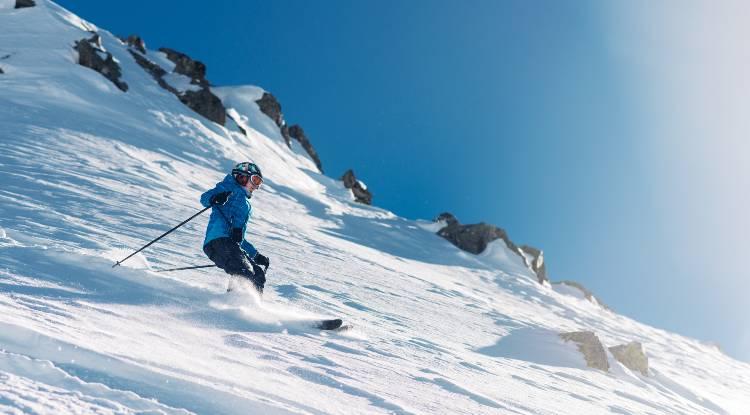 Image by Dmytro Vietrov from Shutterstock
Blizzard is an Austrian sports equipment company based in Mittersill, Salzburg, Austria. The company was founded in 1945 by Anton Arnsteiner after the second world war.
It wasn't until 1953 that Arnsteiner registered the Blizzard brand name, and in 1954 the company became the first to mass-produce polyethylene ski bases.
Since then, Blizzard has become a favorite brand of advanced and expert skiers. Blizzard is a brand you should look into if you are interested in ski touring, as they make some of the best touring and all-mountain skis.
They incorporate a high-end construction method by using two sheets of metal, providing incredible durability and strength. The range also includes an excellent lineup of backcountry-friendly skis, making the brand popular with adventurous skiers and competitors.
Ahead of the 2021 season, Blizzard re-imagined the wood core. They established the TruBlend construction, which puts hardwood in the areas where you need power and stability. But they also use softer and lighter wood at the tips and tails to balance flex.
By all accounts, this new core design has worked well. The Bonafide, Brahma, and Black Pearl ranges are now much smoother without compromising their aggressive character.
The 2022 Blizzard Brahma 82 and Black Pearl 82 have been treated to the TruBlend construction. Therefore, you can expect less chatter and more precise edge hold.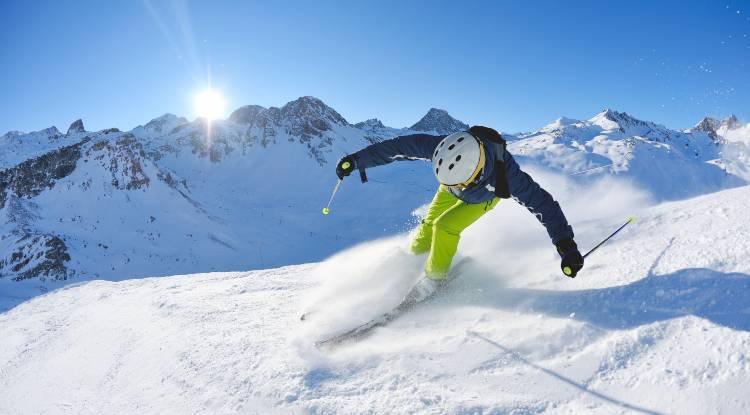 Image by dotshock from Shutterstock
Head was founded by Howard Head, who started off as a riveter for an aircraft manufacturing company. He then became an engineer, but during the 1940s, Head became a skier, which sparked his interest in improving skis.
At the time, skis were all made from wood, making them heavy and clumsy. Also, the wood would warp, making them unstable to ride.
So he devoted himself to designing and building better skis that were lighter and more efficient. He used metal and his expertise in aerospace engineering.
He then developed his "honeycomb" ski project, which used two layers of aluminum bonded to plywood sidewalls. These sidewalls encased a honeycomb plastic core to make the ski's construction.
Head refined the design by experimenting with different plastics and metals. After two years, this resulted in lighter, faster, and more durable skis. Head still innovates using modern technology to this day.
A great example of this innovation is the Head Kore. This ski came on the scene three years ago and is an excellent choice for those who want a good pair of freeride or all-mountain skis.
The Head Kore has had a redesign for 2022 that sees new widths, variable rocker profiles, new sizes, and more durability. Head has also managed to make this ski stronger and lighter, with carbon and karuba sheets within the construction.
Head has made the Kore more responsive thanks to a narrower width and extra camber, enhancing performance on hard-packed snow. You can choose a wider version with more rocker and playful tip and tail.
Women can have their own versions, too, so they don't have to put up with skis designed for men.
If you like to get some airtime, you might want to check out the Oblivion range from Head. This freestyle/all-mountain ski is very forgiving and available in a variety of waist widths.
You may want to team up your new Head skis with matching ski boots. The new Formula ski boot is suitable for skiers with narrow to mid-width feet and aggressive skiers who want a more performance-style fit.
These boots also feature high-end customizable Liquid Fit liners and PU shells for optimum control and comfort.
Final Thoughts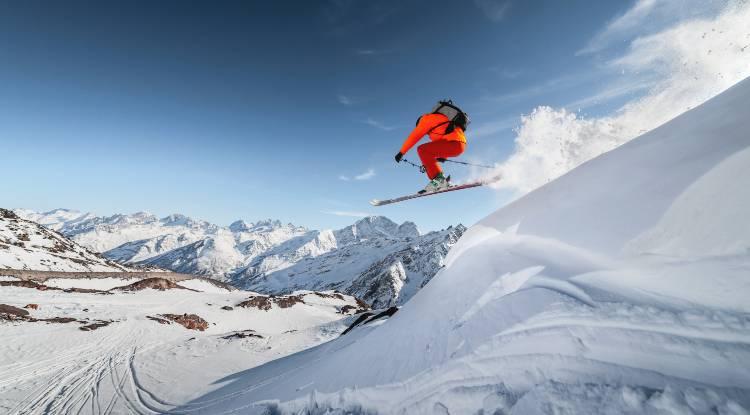 Image by yanik88 from Shutterstock
As you can see, there are some incredible French ski brands to choose from. You can browse through the offerings from large established companies to small boutique ski manufacturers across the French Alps.
But there are also many other brands to choose from with just as much history and innovation behind them. Before you buy your new pair of skis, speak to an expert to determine which pair is best for you.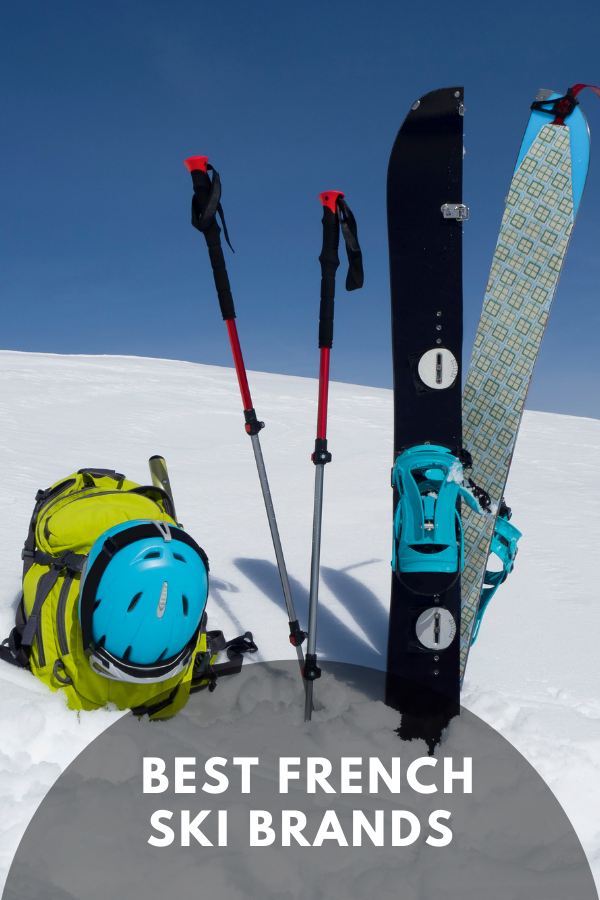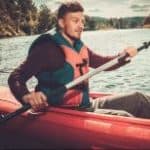 Author: Peter Salisbury
Pete is the Owner of KayakHelp.com. Born and raised in Cleveland, Ohio, he grew up kayaking, fishing, sailing, and partaking in outdoor adventures around the Great Lakes. When he's not out on the water, you can find him skiing in the mountains, reading his favorite books, and spending time with his family.