Skiing requires a lot of specialized equipment. The skis and boots are just the tip of the iceberg, as there are many more items needed for a good time on the mountain.
Some of these things are essential, such as the proper clothing items. There are some things that are not strictly necessary, but may enhance your day of skiing, or make you more comfortable or safer.
You may be aware that skiing is not a cheap sport, therefore, these items are usually acquired over time. It is not very often that a novice skier buys everything at once.
Thumbnail
Title
StoreYourBoard Ski Storage Rack, Freestanding 5 Pair Skis Floor Rack, Standard Skis
Volk Ski Strap and Pole Carrier - 2 Sets per Pack - Skiing Accessory for Easy Transportation of Your Ski Gear - Feel Comfortable Walking to and from The Mountain - Adjustable Size
SVPRO Heated Socks for Men Rechargeable Electric Battery Powered Comfortable Thermal Socks Cold Weather Socks Women Warm Winter Socks for Sport Outdoor Camping Hiking Skiing Fishing Cycling
Hestra Power Heater Electric Ski Mitten - Black - 9
XCMAN Complete Ski Snowboard Tuning and Waxing Kit with Waxing Iron,Ski Training Wax,Edge Tuner,Ptex,Ski Waxing Brush,Waxing Scraper
Best Ski Accessories
In this post, we are going to go through some excellent ski accessories you can buy online. These are either very useful, keep you warm, safe, or are fun things to have while you are skiing.
Check Price On Amazon
If you are an experienced skier, you may have a quiver of skis for all different types of skiing and snow conditions. For example, you may have a pair of powder skis, freestyle skis, and some touring skis.
Alternatively, you may be a family of skiers, all with their own equipment. Either way, conveniently storing several pairs of skis can be awkward.
The StoreYourBoard Ski Storage Rack is an easily portable ski storage system. There are two versions; the standard size can hold five pairs of skis with tail widths up to 115mm, while the wide version holds four pairs up to 140mm wide.
Skis are stored upright, which means that the rack doesn't take up too much floor space. In addition to this, the vertical arrangement displays your skis' graphics and design.
The skis are mounted in the rack back-to-back, slotted over a central divider for support. Each section has flexible tabs, which hold your skis firmly in place.
It is made from heavy-duty molded plastic, which is rigid enough to safely hold your collection of skis. There is no need to drill holes in the wall to mount it, as it is free-standing.
This storage rack is suitable for a range of spaces, such as garages, apartments, or shops. It stores your skis in a way that prevents them or your walls from getting damaged.
Check Price On Amazon
If you have a long walk to the slopes, carrying your skis can be a pain. The difficulty of carrying your skis is made worse if you have kids with you.
Walking through a ski resort with everything you need for a day on the slopes with family is awkward and slow progress. However, the Volk Ski Strap and Pole Carrier make the task much more manageable.
When you order a Volk Ski Strap and Pole Carrier, you actually get two. They make the adults' lives easier, but the straps can be adjusted so kids can use them too.
The system works very simply and makes carrying your skis and poles effortless and hands-free. Straps secure your skis together, while the pole clipping mechanism allows you to hold an après beer at the end of the day.
Due to the adjustable nature of the system, it is suitable for any type of skis. Therefore, your powder, cross country, or alpine skis can be safely secured.
Check Price On Amazon
Modern ski boots are very good at keeping your feet warm; however, there are some circumstances where you need extra warmth. When the temperatures are extremely cold, or if you suffer from poor circulation, you may want to consider heated ski socks.
The SVPRO Heated Socks are designed for people who suffer from getting cold feet. They are fitted with thin wires at the top and bottom that act as heating elements to keep your feet nice and toasty.
These socks are powered by rechargeable lightweight lithium-ion batteries. Therefore, you just need to charge them up at the end of the day, ready for another day of skiing.
You can choose between three heat settings to suit the temperature and how cold you feel. The great thing about these socks is that they are not limited to just skiing, as you can use them for all sorts of outdoor activities.
Check Price On Amazon
If you have poor circulation, you may need some help keeping your hands warm on freezing days on the mountain. Hestra is renowned for making excellent ski gloves, and the Power Heater Electric Mitten is no exception.
As with all Hestra products, these mittens are made with high-end materials, but these ones have an integrated heating system. The benefits of wearing heated ski gloves are that you are more comfortable on cold days and can maintain your dexterity.
Even with the heating element turned off, you will find the Hestra Power Mittens to be top-notch. The heater is an extra bonus for sub-zero days.
These mittens are pretty expensive, but if you want a pair of ski gloves that can cover all bases, these are an excellent choice.
Check Price On Amazon
You may get an unexpected powder day, but you haven't had the chance to get your skis waxed and sharpened in time. Therefore, being able to do it yourself is a great thing.
This kit from XCMAN has everything you need to keep your skis in perfect working order. You will be able to do anything from a simple wax job to filling in core shots with P-Tex, thanks to the range of items within the kit.
The large bag includes three different types of ski wax to suit various temperatures. It also has three different brushes for structuring your base and contouring the fresh wax.
To keep your ski's edges in perfect condition, the kit includes an edge sharpener with four different angles to suit your personal preferences. But, it also has a coarse file to remove burrs, ensuring your edges run unobstructed.
The main benefit of this kit over others is that it comes with a purpose-made waxing iron. A proper waxing iron allows you to set the temperature just right for the wax you are using while being the perfect shape for the job.
Being able to tune your own skis or snowboards is easy with a kit like this. It is also economical, as you don't have to pay a ski shop to do it for you.
The main benefit is that you can do it at any time, so your equipment is in perfect shape when you need it.
Check Price On Amazon
Putting your feet into cold, wet ski boots first thing in the morning is not a good start to your day. Often, wet boots won't dry out while you are skiing, and this discomfort may cause you to cut your day short.
When you take off your ski boots at the end of the day, you can easily make sure that they are dry for the morning. The KOODER boot dryer consists of two electrically powered heaters that fit into your ski boots.
The warmth circulates through air holes distributing the heat throughout your boots. Slightly damp ski boots can be dried within an hour, while very wet boots may take three hours to dry.
Many people who use these boot dryers just leave them to do their work overnight. This way, their ski boots are both warm and dry for the following day.
A great benefit of the KOODER boot dryer is that they are easy to pack into your luggage, so you can take them on your ski trip.
Check Price On Amazon
Being able to see properly while skiing is crucial. Sometimes you can get away with a good pair of sunglasses, but often, only a pair of ski goggles will give you the performance you need.
Oakley is well known for making excellent ski goggles, and their Flight Deck model is up there with the best. They are specifically designed with skiers and snowboarders in mind that want the very best.
The Flight Deck goggles give you excellent peripheral vision, which is essential for avoiding hazards and spotting your landings. In addition to this, the frame design is optimized for all-day comfort.
However, the main feature of the Flight Deck goggles is the lens. The Prizm lens is dual vented to prevent fogging, but its construction gives you ultimate clarity while maximizing the contrast between colors.
The enhanced contrast you get from the Prizm lens allows you to spot all the bumps and imperfections in the snow. Therefore, you can adjust your technique to suit and to avoid hazards.
The advantage of Prizm lens technology is that you don't need to change your lens to suit the varying light conditions. However, if you want to try a different lens, Oakley has made it easy for you to swap it out.
The Flight Deck ski goggles are a high-end item of eye-wear for someone that doesn't want to compromise on their vision while skiing.
Check Price On Amazon
Every skier should wear a helmet while on the mountain. It is true that they don't protect you from every type of collision, but in most cases, a good ski helmet will keep your head safe in a crash.
If you are going to wear a helmet, you may as well wear a good one. This is where the Smith Vantage MIPS helmet comes in.
The Vantage MIPS is a high-end helmet with a unique construction. It uses a hybrid shell that gives you a lightweight and durable helmet for skiing.
The helmet's construction also has other features built into it. Its Aerocore design ensures that you get optimum airflow to ensure perfect temperature regulation.
Aerocore also features Koroyd, which is a honeycomb-like material with exceptional impact protection. To enhance the protective properties of the Vantage, Smith has incorporated MIPS into it.
MIPS is a system that protects your brain by reducing the turning forces that occur in a crash. It works with a low friction layer between the shell and liner, allowing the helmet to slip in relation to your head.
Smith has made the Vantage to be as comfortable as possible. Its earpads are plush and protect your ears from cold wind and weather, but they are removable for warmer days and cleaning.
Another feature of the helmet's ear pads is that they are "audio ready." The pads have a recess for fitting headphones, so you can listen to your favorite tunes while skiing.
Check Price On Amazon
The Aleck Wireless Audio Kit from Smith not only allows you to listen to music while you ski, but it is an effective communication device.
The kit consists of two high-quality speakers that fit into the ear pads of any audio-ready helmet. Your phone connects to the speakers via Bluetooth, so no awkward wires are trailing down to your pocket.
Skipping songs, adjusting the volume, pausing, and playing music is all done by touching one of two buttons on the headset. The other button is used to communicate with everyone in your group like a walkie-talkie.
The system works through a mobile phone app that has many features. The Aleck Go! App allows you to create a secure group, so your friends with the Aleck system can talk to each other without eavesdroppers.
You can fine-tune the audio to suit your personal preferences within the app or choose the integrated presets. The sound quality is excellent, and speakers don't affect the comfort of your helmet.
One of the Aleck kit's most significant advantages is that you can use the app to locate other people in your group on a map in real-time. By simply tapping on them on the app, you can talk to them individually.
The system means you can easily find anyone in your group or give them directions if they get lost on the mountain.
To use the Aleck wireless audio kit, you need to have internet access. It will work with 3G, 4G, and WiFi, which are all very common in ski resorts these days.
Check Price On Amazon
When skiing in the backcountry, you need to take all the precautions to ensure you and your group are safe. Avalanches are a genuine hazard that takes the lives of skiers and snowboarders every winter.
There are some pieces of safety equipment necessary for avalanche rescue. Whenever you are in the backcountry, you need to carry a shovel, probe, and transceiver in your backpack.
A cheap transceiver is better than no transceiver, but buy a good one if you can afford it. A great example of an exemplary transceiver is the Backcountry Access Tracker 3.
The BCA Tracker 3 is used by mountain guides, instructors, and ski patrols worldwide. One of the reasons they choose it is because it makes searching for multiple victims very easy.
This is a very feature-rich transceiver, and one of the valuable features is its motion-sensing auto revert-to-transmit mode. This ensures that if you forget to switch it back into transmit mode, it will do it for you.
The most important feature of the Tracker 3 is its 50m range. It will detect the signal of a buried victim quickly, allowing you to start the rescue sooner.
The unit is lightweight and small in size, so it is virtually unnoticeable while you are skiing. It is supplied with the strap harness that secures it to your body under your jacket.
Although the BCA Tracker 3 is an excellent transceiver, it is no good if you don't know how to use it. Make sure you get the appropriate training to use all the equipment and to avoid getting into an avalanche in the first place.
Check Price On Amazon
Another skiing accessory that you might want for the backcountry is an airbag backpack. These are not 100% necessary, but statistics show that you are more likely to survive an avalanche if you are wearing one.
If you are unlucky enough to get caught in an avalanche, you pull a trigger on your backpack to inflate an airbag. The inflated airbag keeps you closer to the surface of the snow, so if you are buried, your friends can dig you out more quickly.
The BCA Float 22 has a 150l airbag that not only reduces your chance of being buried but it also protects your head and neck from injury.
This airbag backpack is the lightest and most affordable on the market. It has special pockets for carrying your shovel and probe safely, along with space for a water bottle and extra layer.
The Float 22 is very comfortable to wear thanks to its molded backpack, which is essential for long ski touring treks into the mountains. It is also compatible with hydration packs, so you can stay hydrated while hiking.
Check Price On Amazon
Traveling for skiing requires a lot of luggage, especially if you have your own equipment. Often carrying your boots, skis, helmet, and suitcase can be awkward.
By not storing your equipment correctly, you run the risk of it getting damaged. This bag from StoreYourBoard is an excellent way of storing and carrying your ski boots while you travel.
The benefit of this ski boot bag over others is that it has extra space to store other items. The center compartment is large enough to safely hold your helmet, jacket, servicing kit, or anything else you need to squeeze in.
With its additional fleece-lined pockets, you can store your phone, glasses, goggles without them getting scratched.
The outer compartments are reserved for your boots. These pockets are ventilated and feature drainage holes so your boots can dry out and your bag doesn't fill with water.
To make carrying the bag easy, it comes with backpack straps. Along with the thick lumbar pads, you can walk with your hands free in comfort.
To adequately protect your boots and equipment, this bag has a heavy-duty construction. It is made from rugged polyester and features strong zippers which are built to last.
StoreYourBoard has ensured that you can carry this bag onto a plane by keeping its dimensions to 17″ x 15″ x 14″. Even though it is compact, it has a 58 liter capacity.
Check Price On Amazon
You may not want to spend lots of money on fancy gloves but still want something extra to keep your hands warm. These hand warmers are a low-cost solution for fighting the freezing cold on the mountain.
The Hot Hands hand warmers are rectangular-shaped packages that are activated by air. They stay warm for up to 18 hours and are small enough to fit inside your gloves or pockets.
To activate the hand warmer, all you need to do is take it out of its packet and shake it. It will gradually warm up over 15 to 30 minutes. Even though they are single-use, they are harmless to the environment, so you don't need to worry when you throw them away after use.
Another way these hand warmers can be used is to keep your phone working in cold temperatures. Phone batteries die quickly in the cold, but putting one of these hand warmers in the same pocket will slow down the depletion of your battery.
Check Price On Amazon
Teaching kids to ski and snowboard isn't a straightforward task. There have been many accessories invented to help instructors and parents teach kids the basics of winter sports.
A harness like this one from Launch Pad is an excellent way to control a child's speed while getting to grips with skiing. You can help them turn and guide them down the mountain while their confidence is growing.
The Launch Pad harness has a simple design that takes the stress out of teaching children to ski. It uses shock-absorbing leashes attached to the harness via a bungee cord to help you control how fast your child is skiing down the slope.
The bungee cords are removable, so you can just use the harness and handle to help your child ski on the terrain they are more comfortable with.
An additional feature of the Launch Pad harness is that it has an integrated mini pack, so you can store the leashes when they are not in use. Storing them away is necessary for riding the lifts, but there is room for additional items too.
Launch Pad has ensured that this harness is lightweight and comfortable. Therefore, your child should have no problems wearing it all day.
Check Price On Amazon
Sometimes you don't have time to wax your skis, or you may just forget to do it in time for the first dump of snow. Rub on wax is a fast and easy way to ensure your skis are sliding well.
ZUMWax has been developed by scientists to be the fastest way of waxing your skis or snowboard.
All you need to do is prepare the base of your skis by rubbing them with the provided cork. Then rub the wax directly onto your skis using the push-up container.
ZUMWax has been developed to be used in all temperatures. Therefore, you don't have to worry about choosing the right wax for the weather.
It is not a replacement for a proper hot wax job, but it will be suitable for a few runs depending on the snow conditions. The container is small enough to fit in your pocket, so if you feel that it is necessary, you can give your skis a quick wax at lunchtime on the mountain.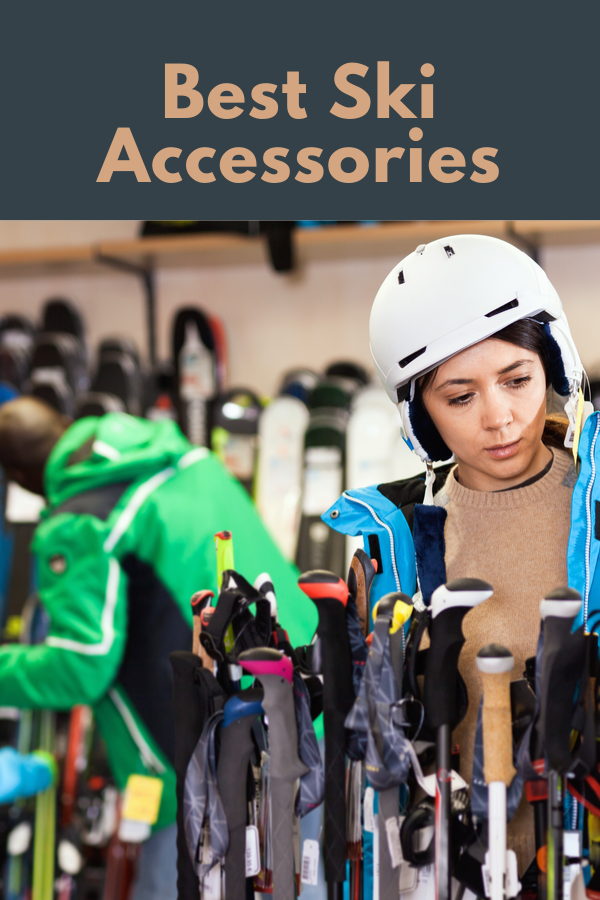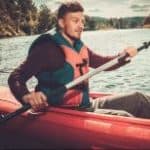 Author: Peter Salisbury
Pete is the Owner of KayakHelp.com. Born and raised in Cleveland, Ohio, he grew up kayaking, fishing, sailing, and partaking in outdoor adventures around the Great Lakes. When he's not out on the water, you can find him skiing in the mountains, reading his favorite books, and spending time with his family.