When the weather isn't quite nice enough to actually enjoy kayaking, we can still live vicariously through the adventures of others. The best kayak movies and documentaries will help you get your paddling fix until it's warm enough to put your kayak on the water again.
From documentaries chronicling first descents of some of the world's most remote rivers to movies about epic kayak adventures in far-flung regions, there are some really cool films out there for kayak lovers.
We'll give a brief overview of 15 of the best options and give you some ideas for the best places to find them. So put some popcorn in the microwave and dial up one of the best kayak movies and documentaries for a nice evening.
Photo by Impact Photography via Shutterstock
Best Kayak Movies & Documentaries
The River Runner
Chasing Niagara
The Last Descent
Locked In: First Descent of the Beriman Gorge
Halo Effect
Claim Freedom
Rivering
Kayak the Kwanza
Home
Kayaking the Aleutians
Broken Body of Water
Bass by Kayak
The Undamaged
Into Twin Galaxies – A Greenland Epic
JÖTUNN
Best Kayak Movies & Documentaries

PC Netflix
The lead character of this documentary sets out to be the first person to kayak all four rivers flowing from the sacred Mount Kailash in Tibet.
Tibet's sacred Mount Kailash is one of the highest parts of Himalayas. Directed by legendary kayaker and film producer Rush Sturges, this movie chronicles Scott Lindgren's kayaking endeavors.
Scott's journey in this film was 20 years in the making, but when he is diagnosed with a brain tumor, his goals are derailed. This film is not only an adventure flick, but it's also a story of personal trauma, healing, and the re-discovery that the destination is never as important as the journey.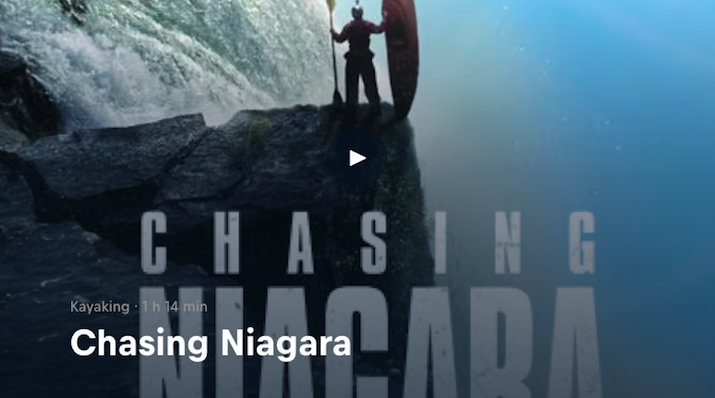 PC Red Bull TV
Chasing Niagara's main character is pro kayaker Rafa Ortiz and, as the title suggests, his quest is to kayak over North America's daunting Niagara Falls. This 167-foot waterfall may not be the tallest in the world, but it presents its own set of unique challenges, even for a professional.
The dangerous drop requires Rafa to push his limits and this documentary chronicles his three-year training journey to prepare for this attempt. Rafa is aided along the way by fellow professional kayakers Rush Sturges, Evan Garcia, and Tyler Bradt.
As with many outdoor sports, the crew learns over and over the hard lesson that, no matter how much time you spend training and preparing, sometimes Mother Nature simply has a mind of her own.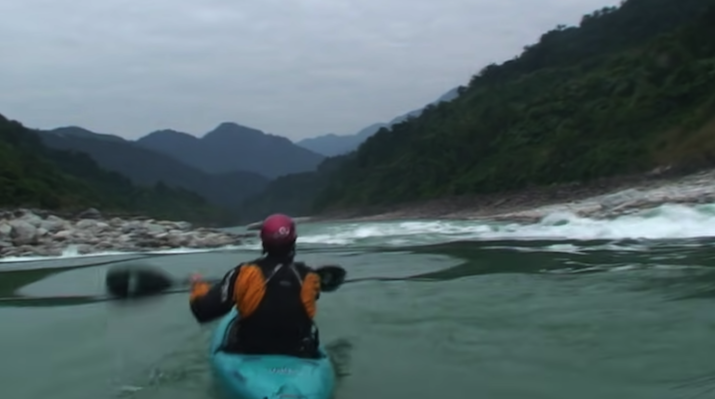 PC Fluid Light Images via YouTube
In 2009, The Last Descent won the People's Choice Award at the Wild and Scenic Environmental Film Festival and the Activism through Adventure Award at the Boulder Adventure Film Festival.
So, yes, this documentary is just as much about protecting rivers as it is about kayaking on them. A group of kayakers sets out on a year-long journey to kayak rivers that could be dammed in the coming months, i.e. what could be the last descents on those rivers.
Back then, great rivers like the White Nile in Uganda, Brahmaputra in India, and the Marsyangdi in Nepal were being threatened by large-scale hydroelectric projects. In an effort to bring attention to the downsides of dams, a plan for The Last Descent was created.
Produced by Charlie Center, Katie Scott, and Scott Ligare, this documentary also touches on the many native inhabitants of river ecosystems that are threatened by large-scale damming and hydroelectric.
Many of these places are some of the most ecologically diverse areas in the world, and they also happen to be home to massive whitewater. Watch along as they paddle on rivers that may not be accessible to future generations.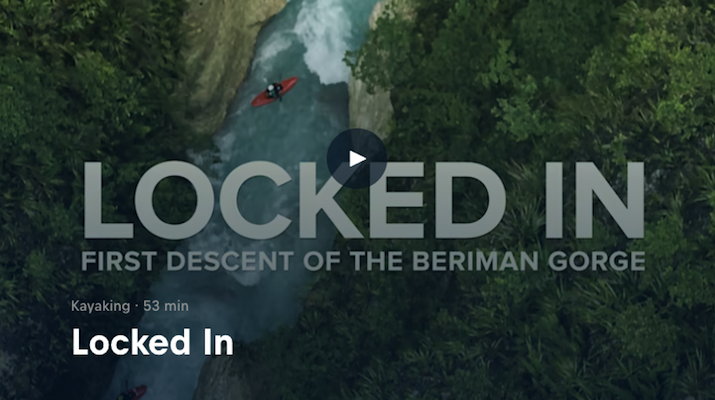 PC Red Bull TV
The Beriman River Gorge in Papua New Guinea has seldom been navigated by kayak. In fact, a team of professional kayakers (Benny Marr, Pedro Oliva, Chris Korbulic, and Ben Stookesberry) set out to become the first team to do it in this epic documentary.
The 40-kilometer (roughly 25 miles) stretch of river offers many obstacles to navigate and zero chances of pulling out if the danger becomes too great. The only option is to continue downstream until the river reaches the ocean.
This movie follows them as they prepare and execute this harrowing descent of a seldom-paddled river lined with steep limestone walls in one of the most remote regions in the world.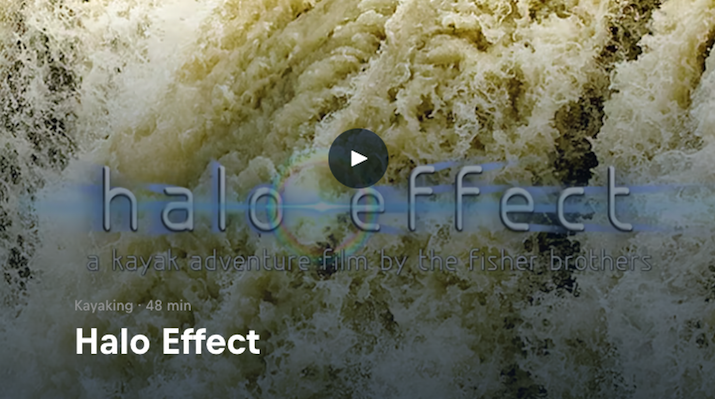 PC Red Bull TV
Iceland and Norway may not be the first two places that come to mind when you think of where to take your whitewater kayak, but that's exactly where professional kayakers Ben Brown, Steve Fisher, Rush Sturges, and Shane Raw head in this documentary.
In search of new and unexplored rapids, they find a whitewater mecca beyond their wildest dreams. They also find unplanned and unexpected detours and reminders that those detours often lead to new adventures that can turn out even better than the ones you originally planned.
PC Red Bull TV
Claim Freedom is more than just a kayaking documentary. It follows a crew of four adventurers through their wildest attempts at kayaking big waterfalls, climbing epic walls, and diving in unexplored caverns.
Adrian Mattern and his kayaking crew are the stars of the kayaking segment of this documentary. Their playground: The United States' Pacific Northwest and, more specifically, the seemingly-endless network of waterfalls along the Columbia River Gorge.
If you want some motivation to step up your whitewater kayaking game, this movie has got it in spades. The kayaking crew has one simple goal: to scout and descend as many waterfalls as they can possibly find.
PC Rivering Movie via YouTube
If you liked the wilderness scenery through a movie series like The Lord of the Rings, you'll love the New Zealand backdrop for Rivering: An ode to the whitewater obsession. It's made for everyone from beginners to experienced waterfall kayakers.
The goal: to inspire your passion for whitewater paddling by showing you some of New Zealand's most beautiful rivers and waterfalls.It even includes some fun history of the sport and it took three years to compile, so there's a ton of fascinating footage to pour through.
You can watch this full-length whitewater film with ads on YouTube using the link above or you can watch an ad-free version (with French or German subtitles) on Vimeo.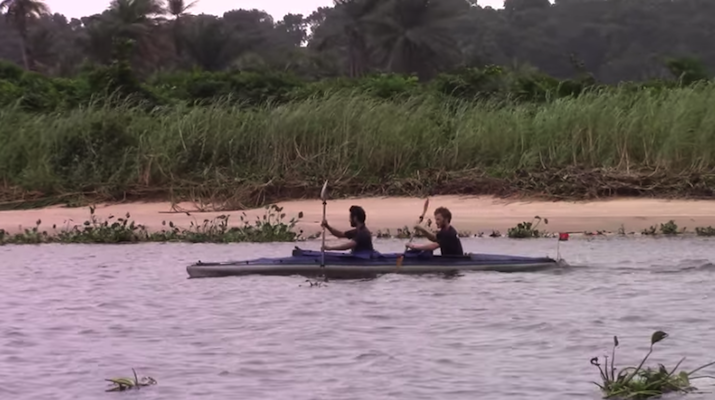 PC Treebsquire via YouTube
In the summer of 2016, two men set out to complete the first-ever source-to-mouth kayak expedition on the Kwanza River in Angola. This river stretches roughly 1,300 kilometers (about 808 miles).
To complete the journey, they built a 40-foot wooden kayak that could be folded and easily carried along sections that required portaging. Inspired by 16th-century adventurer Andrew Battel, these two kayakers retraced his steps and also utilized their journey to record critical data on wildlife movement and native inhabitants along the more remote stretches of the river.
The trip's goal was also to raise funding for the HALO Trust, which is an organization dedicated to efforts to remove debris of war from war-torn regions. So far, the movie has raised more than $25,000 for this non-profit and the journey is being reviewed as a potential record-setter by the Guinness Book of World Records.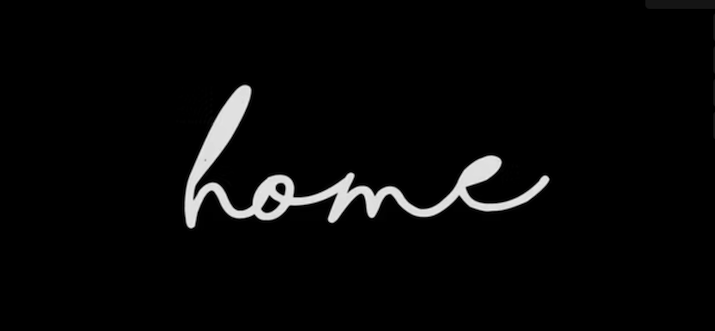 PC Vimeo
Home is one of the most decorated adventure films in recent history. So far, it has earned nine awards at international film festivals all over the world, including Best Adventure and Exploration Film at the Banff Mountain Film Festival in 2020.
UK-based adventurer Sarah Outen is the subject of the film. From 2011 through 2015, Sarah traveled all over the globe by bicycle, row boat, and, of course, kayak.
In total, she traveled more than 20,000 miles using only human-powered sources of locomotion and her adventures were followed by thousands. This documentary is woven from the hundreds of hours of footage captured during that four-year span.
Sarah's infectious personality, humor, and love of life captivated many throughout her travels, but that much time spent on-the-go and virtually alone also took its toll. In the midst of an adventure film, you'll also find one woman's quest to find emotional acceptance of herself and, indeed, of the world.
Sarah is pushed to the brink of exhaustion and death by all that time spent alone and, in particular, an exceptionally violent storm in the Pacific Ocean. Her persistence, heart, struggle, and ultimate joy make this kayak documentary a must-watch.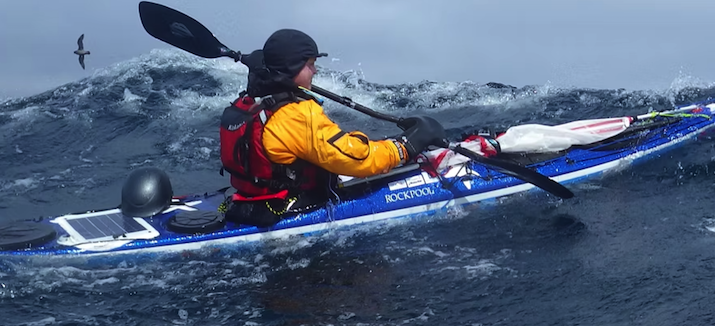 PC Vimeo
Kayaking the Aleutians was actually part of Sarah Outen's longer journeys, so she's the subject of this kayak documentary as well. For this section, however, she was also joined by fellow adventurer Justine Curgenven.
This documentary follows their attempt at doing something that none have done before: kayak the full length of the Aleutian island chain that stretches from Russia to Alaska in one of the most remote and stormy parts of the world's oceans.
The length of the island chain is roughly 2,500 kilometers (about 1,553 miles) and their journey features more than 20 long crossings between the largely unpopulated islands in the chain. The journey is compounded by Sarah's relative lack of experience operating a sea kayak.
Over the course of 101 days, these two women encounter a number of harrowing experiences, including being swept away from land by strong ocean currents, nearly being capsized by large ocean waves, and encountering bears in their campsites.
The results of their journey include a better understanding of the wildlife and native inhabitants of this remote island chain as well as some deep insights into themselves. This documentary won more than seven international film awards, including Best Sea Kayaking Film at the Waterwalker Film Festival in 2015.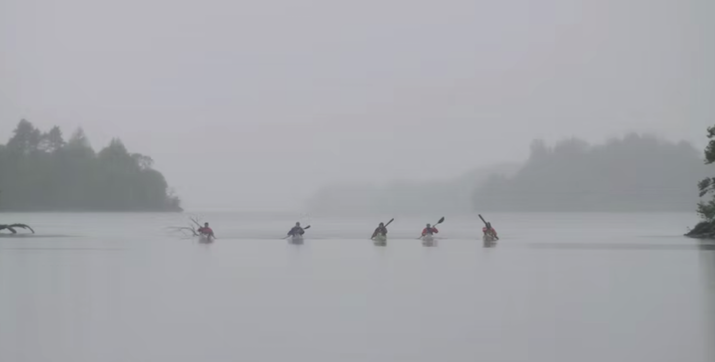 PC Vimeo
If you love watching incredible feats of human endurance, Broken Body of water is a must-watch kayaking documentary. It follows kayaker Andy Sutton as he attempts to break a Guinness World Record.
The task that Andy sets out to accomplish is to complete the Three Lakes Challenge in under 48 hours. This challenge was originally devised by Canoe England and it includes the three longest lakes in Scotland, Wales, and England.
This Go Canoeing initiative is considered one of paddlesports' most daunting tests of stamina and endurance. Andy sets out to paddle Loch Awe, Lake Windermere, and Llyn Tegid (Bala Lake) in the quickest time possible.
Oh, and we would be remiss if we didn't mention that Andy happens to be a paraplegic kayaker. So this documentary is not only an inspiring feat of endurance, but also a testament to the possibilities for people with physical and mental impairments.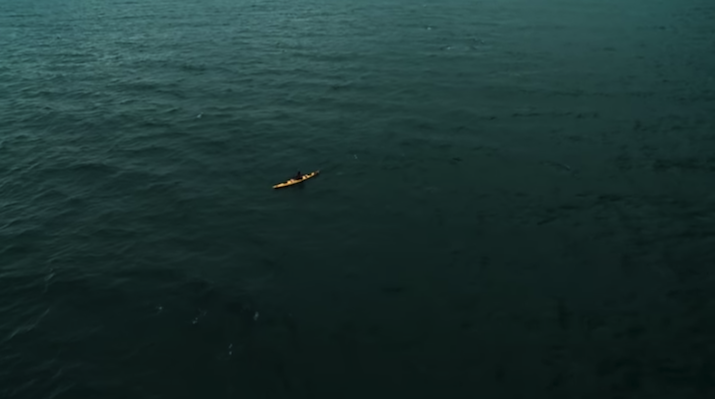 PC Beau Miles via YouTube
Bass by Kayak is a six-part series that you can find on YouTube. It follows kayaker and wannabe-farmer Beau Miles and his crew of buddies, Matt O'Keefe, Daniel Webb, and Paul and Craig, as they kayak the Bass Strait that separates the Australian mainland from Tasmania.
The series follows the formation of Beau's expedition crew, the challenges of getting started, life on some of the islands in the Bass Strait, the harrowing 16-hour crossing from Deal Island to Flinders Island, the final paddle into Tasmania, and the expedition's aftermath.
In 2018, this series won the award for the Best Sea Kayaking Film at the Reel Paddling Film Festival and the award for the Best Sea Kayak Film at the Waterwalker Film Festival.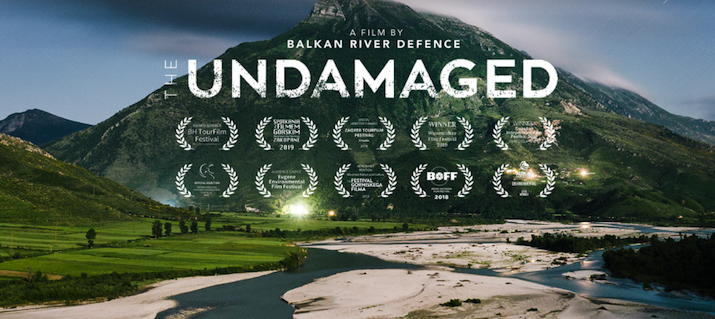 PC Balkan River Defence
The Undamaged is another one of the most-decorated adventure films made in the last decade. It follows a group of kayakers as they take 30 days to paddle through the Balkans from Slovenia to Albania.
This journey includes some of Europe's last wild rivers, which are being threatened by encroaching dam projects. More than 2,700 small and large hydroelectric projects are planned or have already begun in the Balkans, which is one of the only remaining sections of free-flowing rivers in all of Europe.
Follow along as the Balkan River Tour crew paddles for 36 days on 23 rivers in six different countries and protests dam developments projects along the way. From stunning whitewater to insights into local life and culture in the Balkans, it's an enthralling film for kayaking and conservation enthusiasts alike.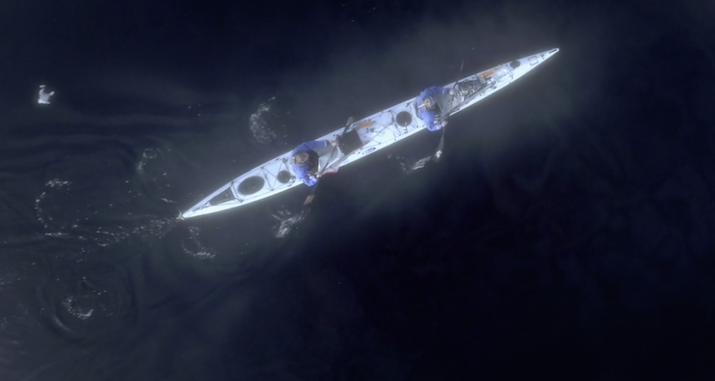 PC Red Bull TV
Into Twin Galaxies is actually episode two in Season Five of the Explorers: Adventures of the Century series on Red Bull TV. Also entitled 'Voyage of the Finnmen', the episode follows tandem sea kayakers Olly Hicks and George Bullard.
There is an old Inuit legend that tells of a man who paddled the 1,930 kilometers (roughly 1,200 miles) from Greenland to Scotland…more than 300 years ago. With modern equipment and a support crew, these two kayakers set out to duplicate the journey.
This stretch of ocean is known to be one of the least predictable and most dangerous stretches on the planet. The documentary follows Olly and George as they attempt to prove whether this legend really could be true.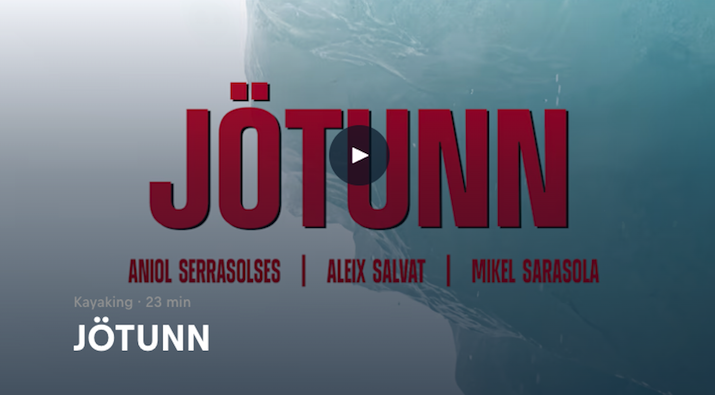 PC Red Bull TV
Translated into English, JÖTUNN means "giant", and that is exactly the kind of drop the kayakers in this movie go looking for. The documentary follows professional kayakers Aniol Serrasoles and Mikel Sarasola as they explore Iceland along with photographers Aleix Salivat and David Nogales.
The freezing landscapes in this region provide some jaw-dropping scenery, but they present serious challenges for two kayakers intent on running the biggest waterfalls they can find in the region.
Iceland is actually home to the highest concentration of waterfalls in the world and, with the simple goal of exploring, you might think that nothing could go wrong. As we all know, however, nature tends to stick to its own agenda over all else.
PC Red Bull TV
After reviewing these 15 kayak movies and documentaries, we must say that Chasing Niagara would be our pick if we were going to put something on tonight. If you have ever peered down over Niagara Falls in person, you probably understand why.
The thought of the folks that have gone over the falls in wine barrels over the years is harrowing enough, but imagining doing it in a small plastic kayak is almost beyond belief. Then, tack on the added drama of having a camera crew on hand to capture what could potentially be your last hurrah?
Don't worry, we aren't going to spoil the ending for you. What fun would that be? You'll just have to watch for yourself to find out how this harrowing descent goes down!
Bonus – The River wild is another great adventure movie which was released in 1994. Its sequel came out this August. It's a must-watch.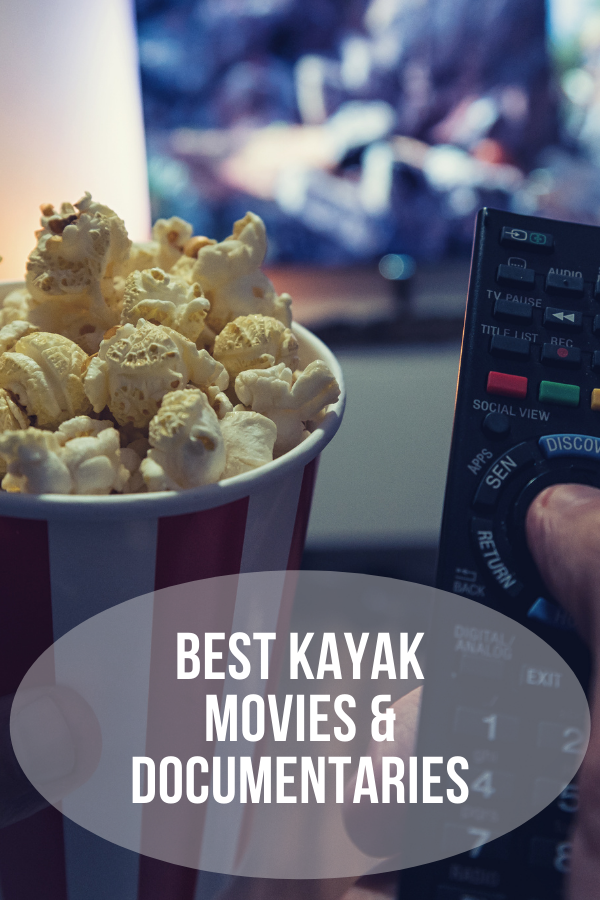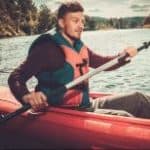 Author: Peter Salisbury
Pete is the Owner of KayakHelp.com. Born and raised in Cleveland, Ohio, he grew up kayaking, fishing, sailing, and partaking in outdoor adventures around the Great Lakes. When he's not out on the water, you can find him skiing in the mountains, reading his favorite books, and spending time with his family.