North Carolina is home to a handful of great ski resorts. They are suitable for people that want to try skiing for the first time, but they are also ideal for more experienced skiers.
In this post, we will go into the seven best ski resorts in North Carolina and go into the details so you can choose which is the best one for you.
What Is So Good About Skiing In North Carolina?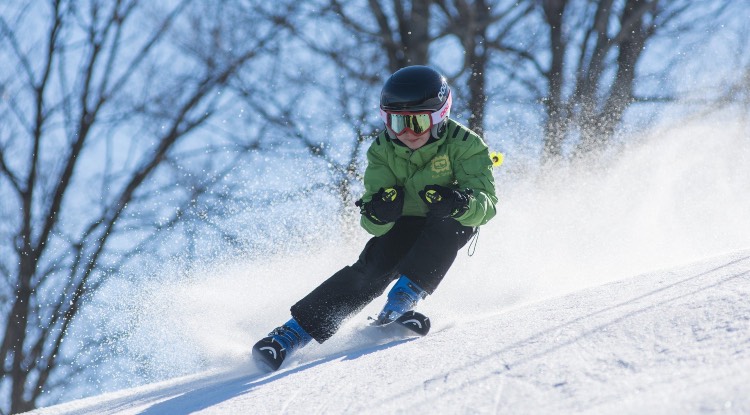 The ski resorts of North Carolina are located ideally to get excellent and reliable snow cover. But they are far enough south for them to avoid the extreme cold that is common with ski resorts in the northern states.
To ensure that skiers and snowboarders have plenty of snow, these ski resorts have excellent snow-making facilities. With reasonably priced lift tickets and a wide range of amenities, North Carolina is very attractive for family ski holidays.
The homely ambiance of the resorts is enhanced by the traditional mountain town style. Some of the resorts have excellent après-ski activities, while all of them have a wide range of accommodation options.
For those that want to experience different ski areas, it is worth knowing that Banner Elk, Boone, and Blowing Rock are nearby. These are small towns that are great bases to experience more than just skiing during your trip.
Best Snow Skiing Resorts in North Carolina
Sugar Mountain Resort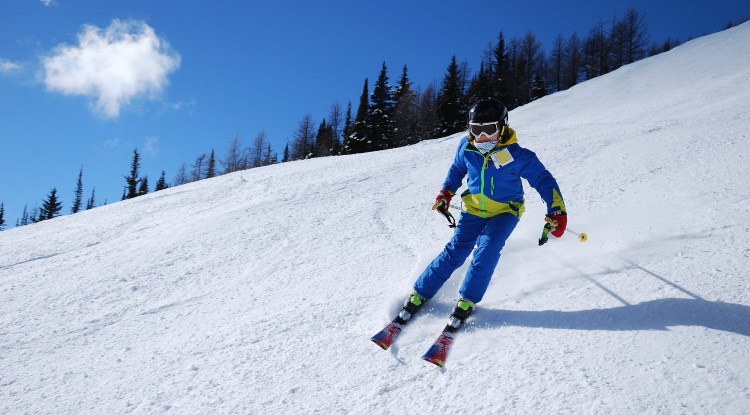 Sugar Mountain Resort is famous for being the largest ski area in the state of North Carolina. It has 125 acres of groomed slopes, and its summit is at 5,300 feet.
The size of the ski area gives skiers and snowboarders a wide range of varied terrain. It is also home to the most technical runs in North Carolina and the region's only double black diamond slope.
Skiers that choose Sugar Mountain for their ski trip can enjoy a vertical drop of 1,200 feet, which is also the largest in the state. There are 21 slopes in the ski area, accessed via the recently upgraded high-speed chairlifts, a drag lift, and some magic carpets.
If you haven't had enough slope time, you can go skiing in the evenings. Fifteen of Sugar mountain's slopes are brightly lit so you can experience night skiing.
As with any ski resort, the snow conditions in Sugar Mountain Resort vary each winter. However, the resort prides itself on its excellent snow-making facilities, which are on all of its slopes.
Even though Sugar Mountain Resort is excellent for skiing and snowboarding, there are many other activities to enjoy. One of the big attractions of Sugar Mountain is its excellent snowshoeing routes.
Snowshoeing around Sugar Mountain gives you the opportunity to see the landscape at a more sedate pace. If you are lucky, you may see some of the fantastic local wildlife as you trek through the forests.
In the resort itself, the 1,000 square foot ice rink provides an excellent family-friendly après-ski activity.
Adults may want to check out the Painted Fish Café & Beer Bar after a day on the mountain. It has an impressive selection of artisanal beers to enjoy while tapping into the excellent food offered.
Another fun thing for the family to do is Hawksnest Tubing, which is an area with 30 different tubing lanes ranging from 400 to 1000 feet long. It is just 7 miles from Sugar Mountain and is a fun family day out.
If you are feeling a little more adventurous, Sugar Mountain Resort has some super fun zip lines. These allow you to race above the snow-covered Blue Ridge Mountains at high speed for a different winter experience.
For all of these activities, you should ideally book in advance. They are very popular, as is the resort itself, so reserving your spot will avoid disappointment.
When it comes to accommodations at Sugar Mountain Resort, you have an excellent selection to choose from. You will find lodging slope-side and properties that are just a short walk from the lifts.
The ski-in-ski-out condos and rental properties are also very popular, as are the village's hotels. An alternative is to stay in Banner Elk, which is just four miles away.
Beech Mountain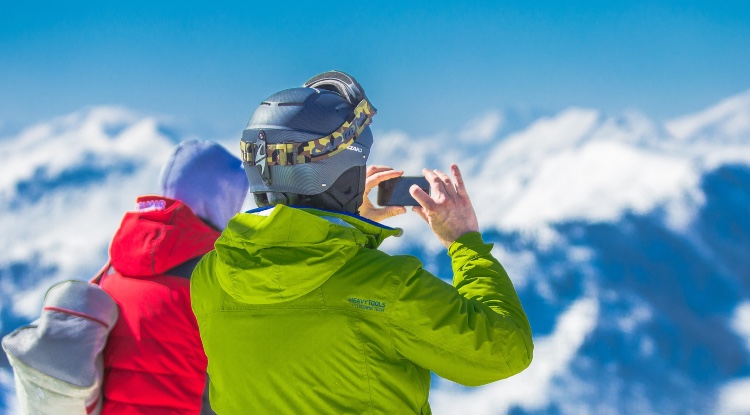 Beech Mountain has the highest altitude skiing East of the Rocky Mountains. Its highest point sits at 5,506 feet and has lots to offer skiers and snowboarders.
The ski area covers 95 acres of snow-capped mountains, with 17 different slopes to choose from. These slopes are serviced by eight different lifts, including two modern high-speed quads and a double chairlift.
These new lifts are efficient and keep the lift lines short, while the state-of-the-art snow-making facilities keep the snow cover topped up.
If you are new to skiing and snowboarding or just want to fine-tune your skills, Beech Mountain is an ideal ski resort. Its dedicated ski school offers lessons to suit all abilities, while snowboard lessons are provided by the Burton Learn-To-Ride Center.
Beech Mountain attracts advanced skiers and snowboarders every winter, thanks to its excellent snowpark. The resort has employed a terrain park coordinator, who regularly updates the park's features to keep it exciting and fun.
A notable characteristic of Beech Mountain is its exceptionally wide ski slopes. The extra width makes them much safer while instilling confidence in novice skiers and snowboarders.
One of the most popular slopes is the Oz Run, which is a wide west-facing ski slope. Here, you can get some speed up and show off your carving skills.
Beech Mountain is an excellent ski resort for families too, thanks to its outstanding nursery service. Therefore, you can explore the mountain while the kids are safe and having fun.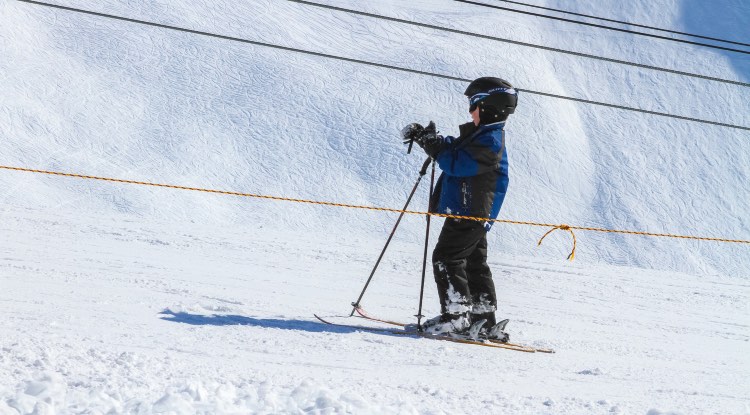 A unique service offered at Beech Mountain is the ski clothing rental shop. The significant advantage of this is that you don't have to spend loads of money ensuring your whole family has the right kit.
Right at the top of the mountain is the Skybar. Here you can enjoy a drink on the observation deck overlooking the spectacular scenery while keeping up your tan.
Beech Mountain has plenty of things to do when you are not skiing or snowboarding. Kids love the large ice rink and tubing park, while adults can enjoy the lively après-ski scene and restaurants.
One of the most popular places to go in the village is the Mile High Tavern. It is an outdoor bar with a large fire, and it is home to the region's largest selection of local craft beers. Alternatively, you can enjoy even more craft beers at the Beech Mountain Brewing Company
Accommodation options are plentiful in Beech Mountain. There are some slope-side chalets and condos, but there are more properties in the town, which is just a short drive away.
Alternatively, you may choose to stay in Banner Elk, Boone, or Blowing Rock for a more lively atmosphere. These towns are not far away and are easily accessible by car.
Wolf Ridge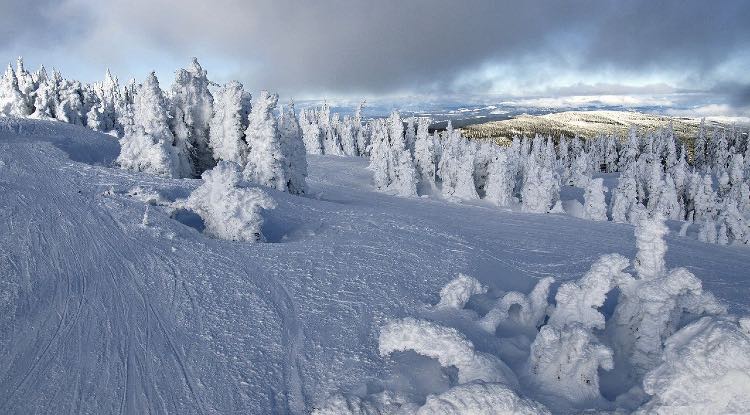 Wolf Ridge was formerly known as Wolf Laurel Ski area and is North Carolina's most accessible ski area. With it being just 30 miles from Asheville, the resort is popular with day-trippers and weekend visitors.
However, Wolf Ridge is quite a small resort with only 15 groomed slopes (four green, eight blue, and three black diamonds). These runs are serviced by a single quad chairlift, a double chairlift, and a surface lift, it also has an excellent snowpark.
The snow cover at Wolf Ridge is pretty reliable, but as with the other ski resorts of North Carolina, "The Wolf" can make its own.
Its small size and reasonably priced lift tickets mean that Wolf Ridge can get quite crowded. However, it is a very family-oriented ski resort with lots to cater to and entertain the whole family.
There are a few cabins to rent around the resort, either on the slopes or close by. Alternatively, you can stay in one of the resort's hotels that offer discounted rooms for skiers.
Wolf Ridge Resort's Upper Lodge is made up of a collection of rustic log homes. These self-catered properties have stunning views of the picturesque landscape from their wraparound decks.
These properties sleep up to 16 people and overlook the Breakaway ski slope. They are the perfect residence for groups and large families.
An added bonus of staying in the Upper Lodge is that you have access to the glass-enclosed, heated pool to soak aching muscles after a long day of skiing.
The Base Lodge is a sizable rustic building that sits at the bottom of the ski slopes. You have access to the lodge with your ski pass.
In the Base Lodge, you can warm up next to one of the three large fireplaces while admiring the view out of the panoramic window. The building is also where you check-in, buy your lift tickets, and visit the information desk.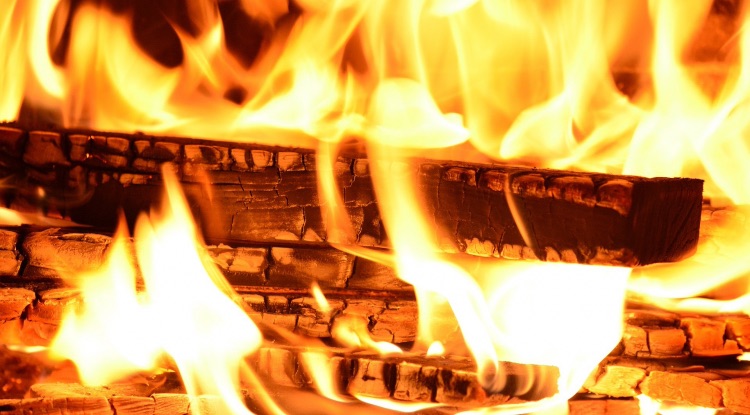 The Base Lodge has a wide range of rental equipment and a couple of gift shops. In addition to this, you can grab a bite to eat in a cozy atmosphere.
While the après-ski and nightlife of Wolf Ridge Resort may be a little quiet, there are other options for a night out. The local town of Asheville is home to The Orange Peel, which is on Rolling Stone magazine's Top Five Rock Clubs in America.
The Orange Peel has seen the likes of Bob Dylan, The Flaming Lips, Smashing Pumpkins, and Blondie grace its stage.
Cataloochee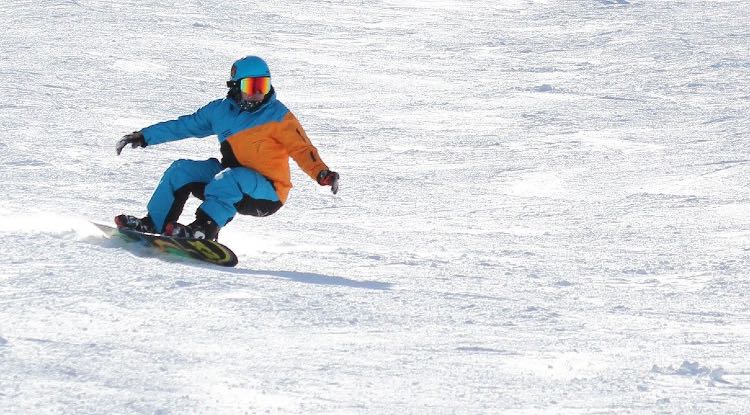 Cataloochee is located in the Great Smoky Mountains and sits at 5,400 feet. Its aspect gives Cataloochee incredible views of this famous mountain range.
With its higher altitude and the most advanced snowmaking system in the area, Cataloochee has one of the longest ski seasons in North Carolina. The terrain on offer here is suitable for skiers and snowboarders of all abilities.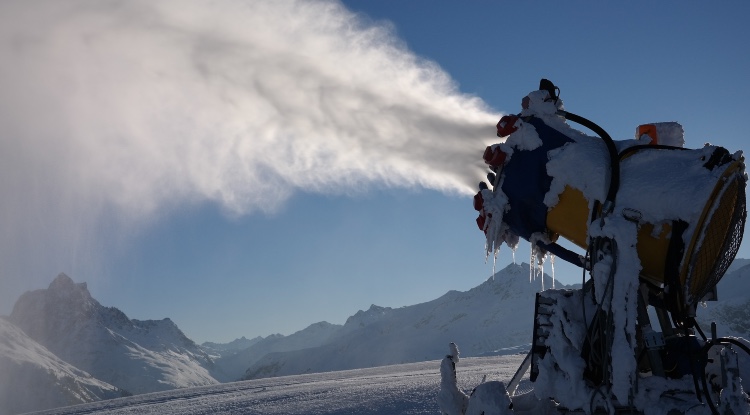 The ski area is relatively small at only 50 acres, but it has 18 well-looked after slopes. These slopes are mainly suited to beginners and intermediates.
Notable slopes that are smooth with gentle gradients are "Easy Way" and "Rabbit Hill." These are serviced by a beginner's chairlift that is not intimidating and lets novices learn the basics.
If you are an intermediate skier or snowboarder, you should head to the "Rock Island Run" and "Lower Omigosh." Here you will be able to get some real speed up and have lots of fun.
There are some excellent slopes for more advanced skiers and snowboarders, too, such as "Upper Omigosh." Freestylers love spending time in the Cat Cage Terrain Park, which is full of features, rails, and jumps.
The slopes are serviced by double, triple, and quad chair lifts. These are efficient and get you to the top of the mountain quickly.
For those that want to ski more, you can take advantage of the resort's night skiing. Each evening, 10 slopes are floodlit to extend your fun after the sun has gone down.
Cataloochee is very easy to get to from Asheville. It is only 38 miles away, so it can get crowded on peak weeks and on weekends. Therefore, it is worth buying your lift tickets online before you arrive.
When you are buying your tickets, it is worth knowing that kids can ski for free. Anyone 17 and under gets a free lift ticket during non-holiday periods if the parents stay at a participating accommodation provider.
After a day of sliding around the mountain, you can chill out with your family and friends in the Cat Lodge. Here you can sip après-ski drinks and enjoy the excellent food in front of a double-sided fireplace.
Often the lodge plays host to a local bluegrass band, so you can tap your feet while warming up and chatting about your day on the slopes. Afterward, you can stop by the lodge's gift shop to pick up a souvenir.
A popular choice for accommodations when skiing in Cataloochee is in the nearby town of Maggie Valley. Here you can choose from a range of rustic cabins and comfortable hotels.
Many people like staying in Maggie Valley because there are some great bars and restaurants to spend your evenings in. Also, staying in the town makes it easy to do the other activities offered.
Kids love to go to Tube World, which is located in Maggie Valley. Here you can ride specially designed inner tubes down groomed slopes, serviced by a magic carpet lift.
Appalachian Ski Mountain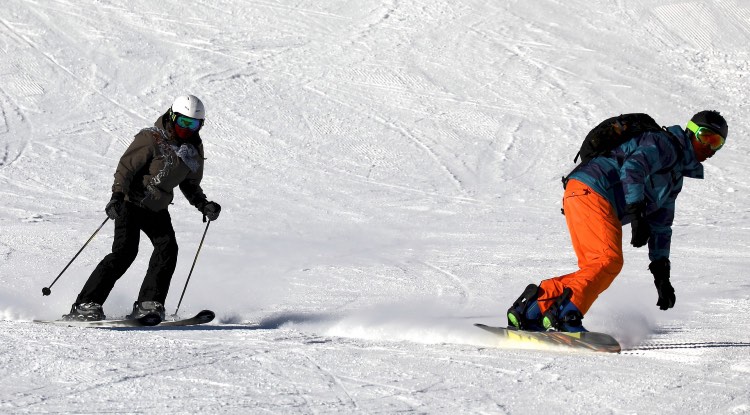 Appalachian Ski Mountain is ideally situated between the towns of Boone and Blowing Rock. Its location makes it very convenient for locals to get in some mountain time, as it is also the closest ski resort to Charlotte, Winston-Salem, and Raleigh.
At 4,000 ft, it is the lowest ski resort in North Carolina, and it has the smallest ski area of just 27 acres. However, the resort is very proficient at making enough snow to extend the ski season, making it popular with locals and visitors alike.
The ski season runs from mid-November to late March, giving you plenty of time to visit. The ski area consists of 10 slopes, three terrain parks serviced by two quad chairlifts, a double chairlift, a magic carpet, and a drag lift.
The resort is the oldest in the area, as it was founded in 1962. During its long history, it has developed an excellent reputation for having an outstanding ski school. Over one million people have learned to ski here.
Appalachian Ski Mountain is the home of the South's most prominent independent ski school, the French-Swiss Ski College. Snowboarders can learn from the Burton Learn-To-Ride Centre, which is a world-renowned program.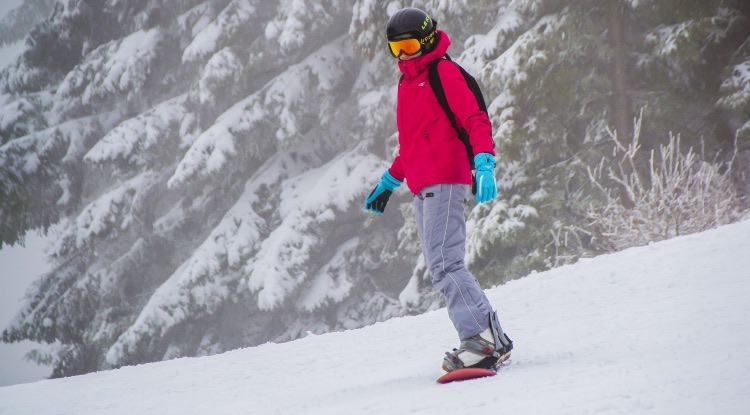 A unique feature of the resort is that on specific dates, you can ski until midnight. The resort also offers a flexible lift ticket option, where you can buy an eight-hour ticket and use it whenever you want.
The lodge at Appalachian Ski Mountain is huge and measures 46,000 square feet. It features a 200-foot long observation deck, perfect for relaxing with a hot chocolate while admiring the view.
The lodge has many amenities to cater to its guests. For example, you can dine in the slope-view restaurant or one of its three dining rooms.
In addition to this, you can warm yourself up by the fireplace or chill out in the TV room. There are over 700 lockers to store your stuff, while the games room and nursery are great for kids.
If you need to rent your skis or snowboards, the lodge's rental shop has you covered. It has a range of high-quality rental equipment, while the gift shop is excellent for last-minute essentials.
When staying at Appalachian Ski Mountain, you can stay in one of four ski-in-ski-out chalets; these are within walking distance of the lodge. There is also an RV park with electrical hookups to suit families on a road trip.
Other options for accommodations lie in the local towns of Blowing Rock and Boone. These towns are less than four miles from the slopes and have a great atmosphere.
Sapphire Valley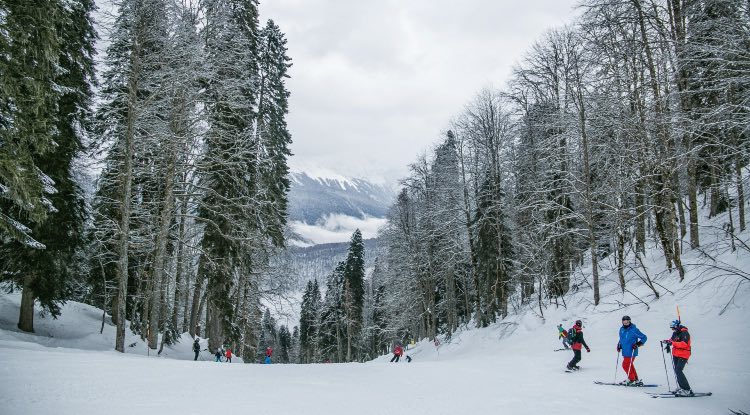 Sapphire Valley is another ski resort located in the Blue Ridge Mountains of North Carolina. Along with the Frozen Falls Tube Park, it is part of the Sapphire Valley Four Seasons Resort.
The whole resort measures 5,700 acres and sits at 3,400 feet. The main run is 1600 feet long and has a 200-foot vertical drop, serviced by a high-speed quad chairlift.
Sapphire Valley is an excellent resort for kids, beginners, and more mature skiers to find their feet. It has a superb beginner slope with a gentle gradient that uses a magic carpet to get them to the top.
Another reason Sapphire Valley is excellent for kids is that it has its own tube park. Here you sit on an inner tube that takes you down a 350-foot long slope.
Everyone loves the tube park, as you can travel pretty fast in relative safety. The tube park has its own lift to get you back up to the top.
Through the ski area, you will find a range of terrain parks, making Sapphire Valley a great destination for freestyle skiers and snowboarders. You can also get some excellent instruction no matter what your level is to get your skills perfected.
All of the slopes are brightly lit at night, so you can go night skiing. Sapphire Valley is renowned for being one of the best ski resorts for families to enjoy night skiing in North Carolina.
You can choose from a selection of ski chalets scattered around the resort. As this is a Four Seasons resort, you can expect the accommodation at Sapphire Valley to be among the best in the area.
The resort has its own recreation center, available to its guests. Here you can enjoy the indoor pool, hot tubs, saunas, fitness center, and many other amenities.
There are also on-site lounge and restaurant facilities, where you can refuel with superb food. After an exhilarating day on the slopes, you can finish your day off perfectly with evening entertainment while sipping a drink or two.
Ski North Carolina This Winter

If you are in the area, North Carolina's ski resorts will surely meet your requirements. With this information, you will be able to choose the best one to suit you and your group.
All of these ski resorts have excellent amenities to keep you entertained on and off the mountain. You will be able to rent all of your equipment in the resort, so you don't have to bring it with you.
Before you travel, you would be wise to book accommodations, rental equipment, and activities in advance. This way, you will not be disappointed, and everything will be in place for your arrival.
If you are driving to any of the resorts, you should be aware that the weather conditions in North Carolina can change in an instant. Therefore, make sure you check the forecast, and you are fully prepared for winter driving.
In addition to this, make sure you know where you are going. It is widely recognized that GPS in the area is notoriously inaccurate, and the cellular network can be unreliable.
All images are taken from Pixabay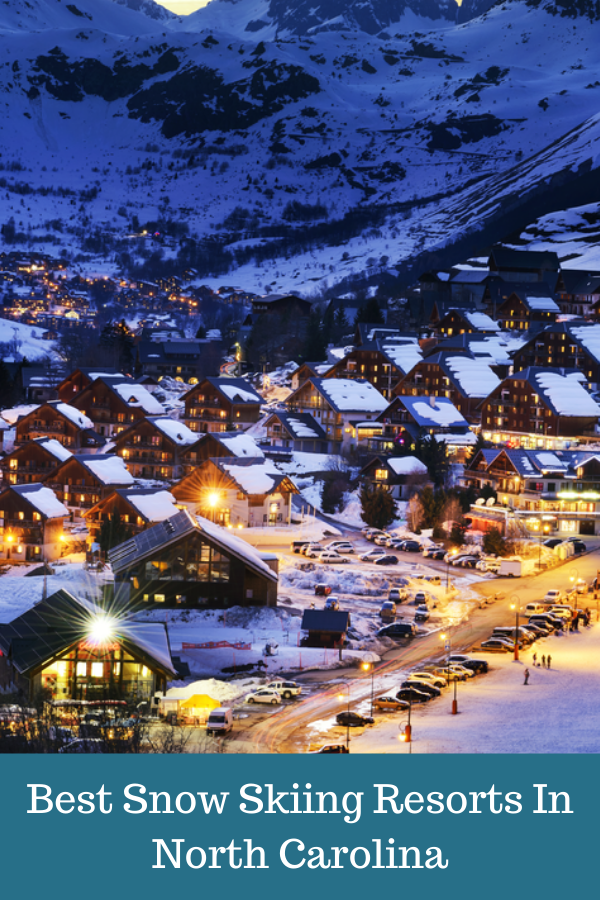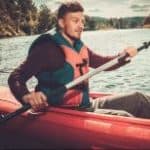 Author: Peter Salisbury
Pete is the Owner of KayakHelp.com. Born and raised in Cleveland, Ohio, he grew up kayaking, fishing, sailing, and partaking in outdoor adventures around the Great Lakes. When he's not out on the water, you can find him skiing in the mountains, reading his favorite books, and spending time with his family.