In these days of social media, we like to show off our exploits on the mountain to the world. Whether you are doing it for your own memories or making people jealous, you need to stand out from the other social media posts.
The first element of a good social media post is the photo. This has to be inspiring, beautiful, or funny. But all too often, great photos on social media are let down by poor captions.
One of the best ways to capture people's attention is with a pun. These can be funny or eye-rollingly bad; either way, they work well for your skiing Instagram post.
It can be tricky to come up with unique captions for every post, so we have found and come up with some skiing puns that will complement your posts. This post will give you plenty of puns to keep your Instagram fresh, or they may inspire you to come up with your own.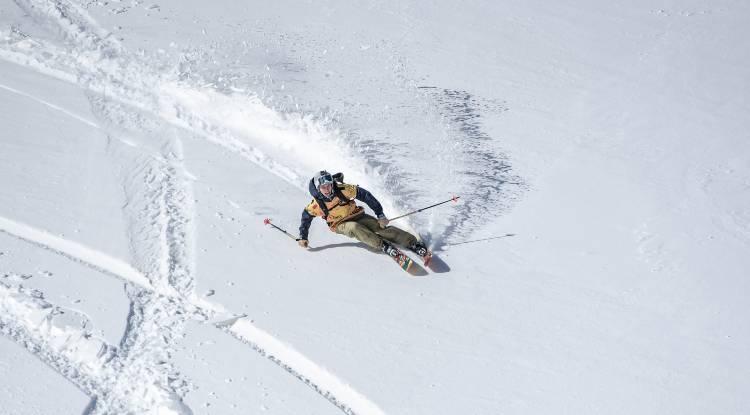 Image by martin SC photo from Shutterstock
Our Guide To Skiing Puns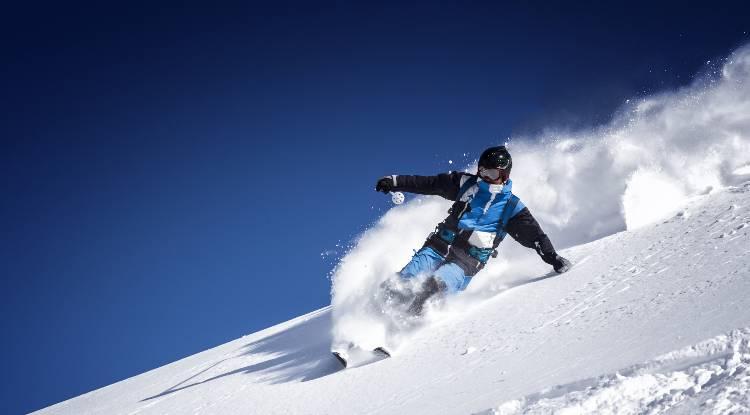 Image by MWiklik from Shutterstock
There is an art to coming up with the perfect pun. If you get it wrong, you can easily offend or disrespect people or just not work. Therefore, we have created a guide to give you some tips on how to write the perfect puns for Instagram captions.
Grab the reader's attention straight away – Open with a line that will make the reader want to read the rest of your caption. After all, this is the whole idea of using ski puns for Instagram captions.
Drop emojis into your caption – Emojis can enhance a caption, whether they are part of the pun or not. But there's a way to do it. Don't use too many or assume that everyone knows what the emoji means.
Make your caption informative or entertaining – People often post on Instagram with no purpose. You need to provide value to your reader by relaying information, making them laugh, or impressing them.
Don't forget a call to action – If you are creating Instagram captions for a business, you need to direct your followers to do something. For example, sign up for a newsletter, buy something, or go to a specific web page.
Don't be false – You need to write your captions in a natural way. If you write like a robot, your followers will be put off by your content. Too many bots create social media content and people can see through it. You don't want to be tarred with the same brush.
Show your personality – This one is similar to the tip above. If you come across as bland and boring, your followers won't relate to it and will unfollow your account. Be yourself, but not too much!
Image by MWiklik from Shutterstock
Tell a story – Projecting emotions and feelings through your Instagram captions will help your followers relate to your post. You will strike a chord with them by combining a quality image and setting the scene with a caption.
Don't forget hashtags – Using hashtags on your Instagram captions will make them visible to more people. Examples of hashtags skiers like to see are #ski, #skier, #powderday, #bluebird, and #freshtracks.
Add your location – People relate to where you are posting from, especially if you are on their favorite mountain. It also helps the Instagram algorithm to put your post in front of more people.
Don't be controversial – You can be a little controversial in your posts; you need to be very selective and careful. But it is best to stay family-friendly, inoffensive, and avoid anything embarrassing or political.
Make your caption the right length – Go for quality over quantity. If your captions are too long, nobody will read them. But if your captions are too short, they rarely add value to your post.
Use short paragraphs – If you write captions longer than a few lines, make sure you space them out with paragraphs. A sea of letters and words is hard to read on a phone, but your caption will be easier and more pleasant to read if you create some white space.
Use the correct tone – Make sure your caption relates to your target audience. Sometimes a skiing pun may not be your best option.
Don't forget your partners – If your photo features ski equipment, clothing, or other companies and partners, make sure you tag them. They will appreciate it, but it will also add value to your post. The people you tag may even repost it or send you some free stuff.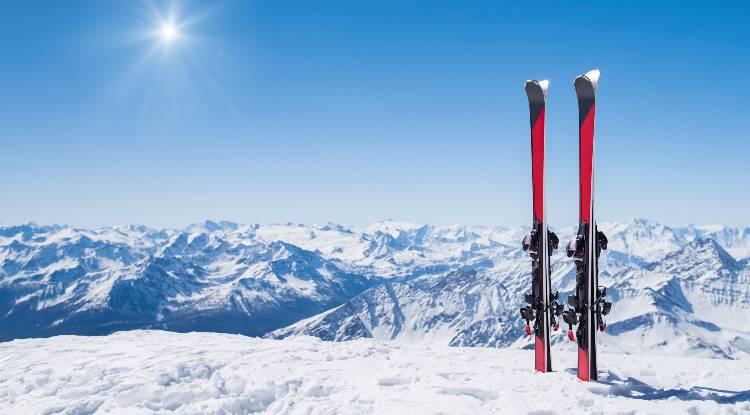 Image by Rido from Shutterstock
Ski Puns For Instagram Captions
1. "Ski ya later."
2. "It's all downhill from here."
3. "You've taken a piste of my heart."
4. "'Tis the ski-son to be jolly, fa la la la la…"
5. "Skiing is the piste de résistance of winter sports."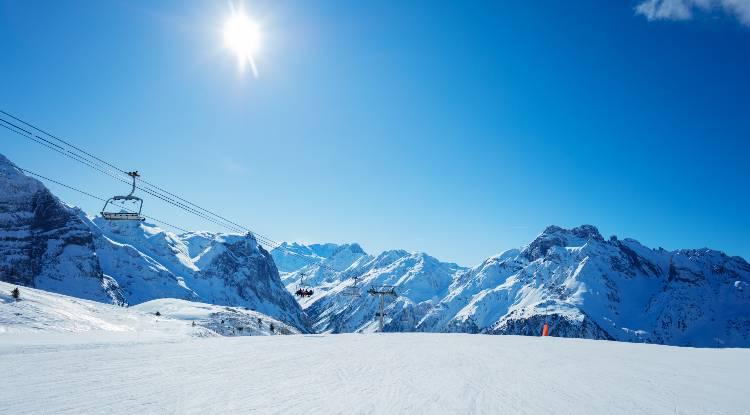 Image by Sergey Novikov from Shutterstock
6. "All you need is gloves."
7. "After a day on the slopes, you'll après-ciate a crisp pint of beer."
8. "Make it schnappy."
9. "With great powder comes great responsibility."
10. "Snow long, friend."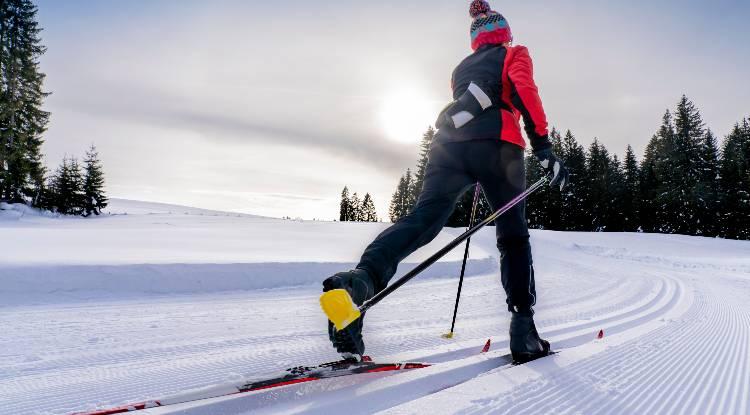 Image by Umomos from Shutterstock
11. "Live like there's snow tomorrow."
12. "Boldly go where snowman has gone before."
13. "Icy you, baby."
14. "Powder to the people."
15. "It takes one to snow one."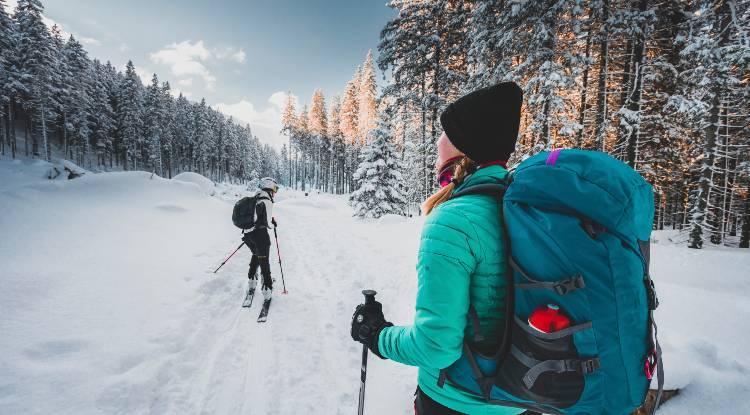 Image by zedspider from Shutterstock
16. "If we do say snow ourselves."
17. "There's snow place like home."
18. "Dance like snowbody's watching."
19. "Let's get this snow on the road."
20. "Don't flurry, be happy."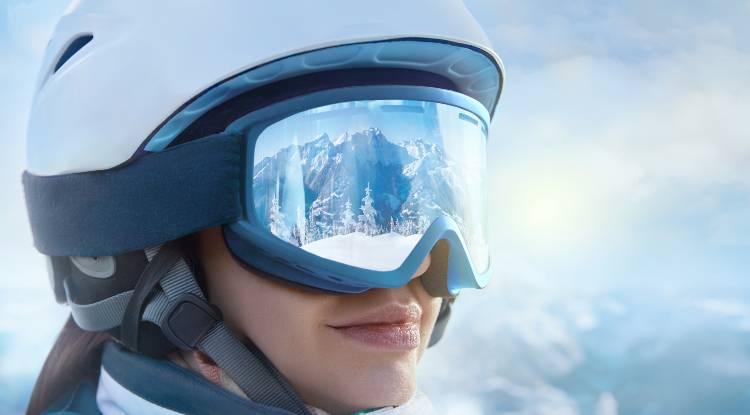 Image by verona studio from Shutterstock
21. "Can I Alp you?"
22. "Alpine for you when I'm gone."
23. "Have we peaked your interest?"
24. "Actions peak louder than words."
25. "What's the Matterhorn with you?"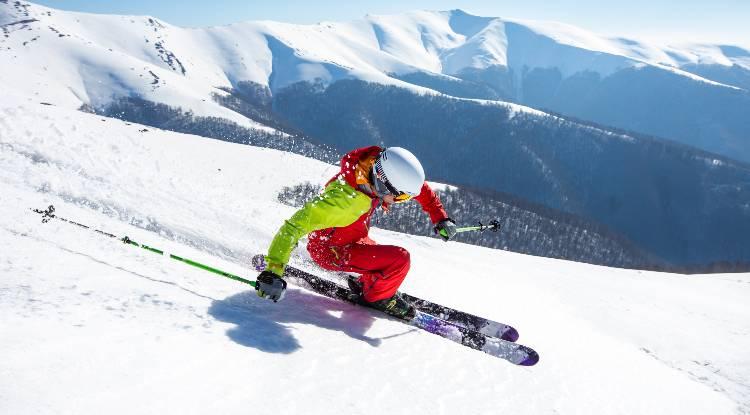 Image by Taras Hipp from Shutterstock
26. "And they lived happily Everest after."
27. "Want a sneak peak?"
28. "It's a winterful life."
29. "The winter takes it all."
30. "Crazy little thing cold love."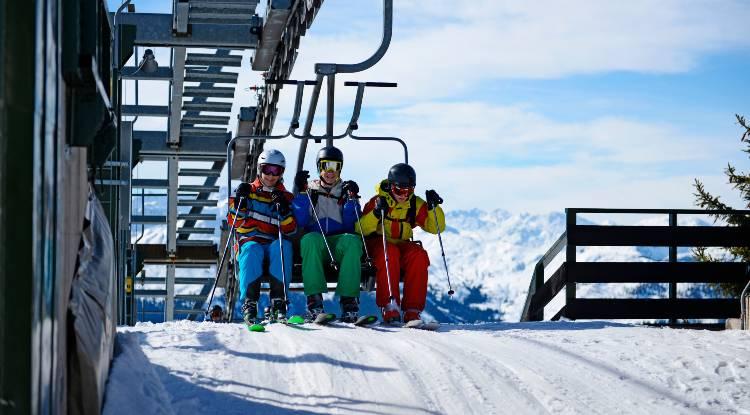 Image by Altrendo Images from Shutterstock
31. "The best things in life are freeze."
32. "I came, I thaw, I conquered."
33. "Head for the chills."
34. "Freeze a jolly good fellow."
35. "The skiing holiday started well, but after I lost my glove at the top of one of the slopes, it was downhill from there."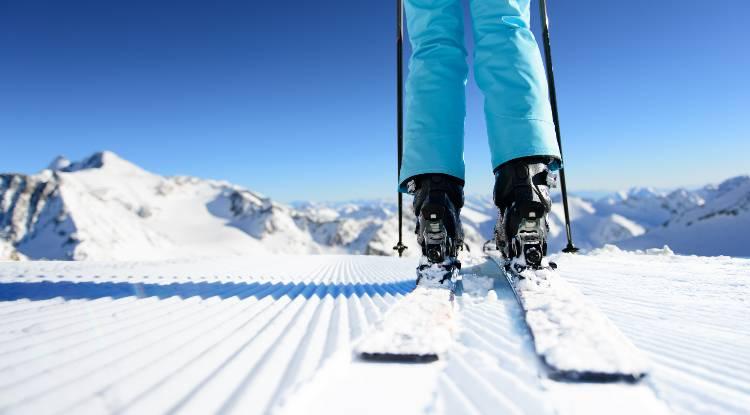 Image by IM_photo from Shutterstock
36. "I am getting snowboard of mountains, please may we stop skiing."
37. "When I went to France to learn how to ski, I even needed Alp to get on the chairlift."
38. "When I went skiing off-piste and ended up on a frozen lake, I was really on thin ice."
39. "That slope was so easy; it was a real piste of cake."
40. "I felt pretty down at the beginning of the skiing holiday until I got to the top of the run. It was just the lift I needed!"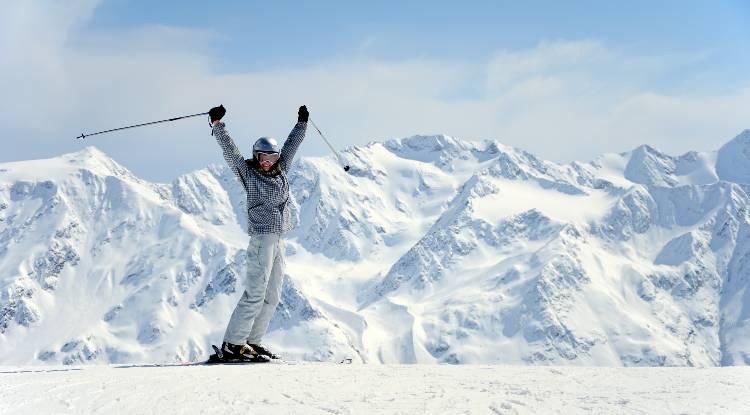 Image by Marina Karkalicheva from Shuttersstock
41. "Some guy I know from school just brushed past me without a skiing jacket. I think he was giving me the cold shoulder."
42. "There was such poor visibility when we were going up the chairlift, but now the clouds have lifted icy (I see)."
43. "After my first ski jump, my dad patted me on the back and said, 'I glove you.'"
44. "Instead of going down with everyone else, she just sloped off somewhere."
45. "The chairlift is the frost port of call in the morning."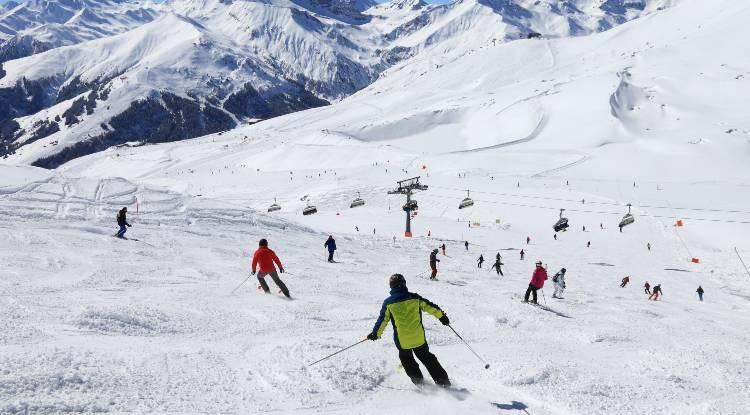 Image by Tupungato from Shutterstock
46. "My friend had his birthday out on the slopes during our skiing holiday, so we all sang 'Freeze a jolly good fellow!'"
47. "Alpine for the slopes once I am back home."
48. "I was skiing so fast down the slopes and crashed into a drift at the bottom. It was a total whiteout!"
49. " I wasn't meant to be going on the skiing holiday with my parents, but I hid in the back of the car. When we arrived, they called me the snowaway."
50. "I didn't realize how good I would be at going down the slopes. I thought I had peaked when I rode the chairlift."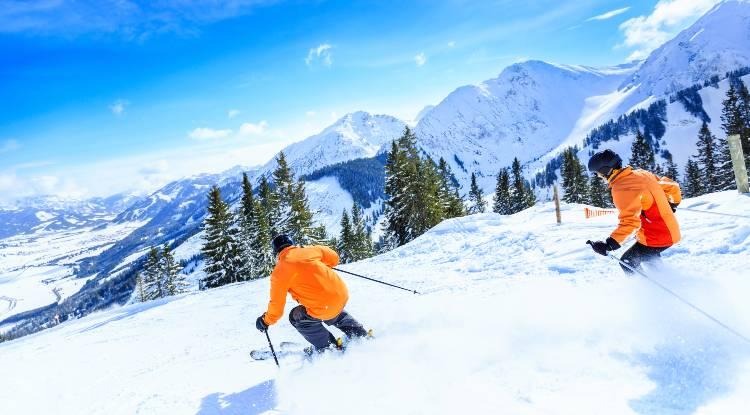 Image by nullplus from Shutterstock
51. "I love to go off-piste and dare to go where snowman has gone before."
52. "If you aren't cracking a smile while skiing on the mountain, then you need to have a change in altitude!"
53. "During ski season, I try to keep a snow profile."
54. "No matter what happens when skiing, the snow must go on."
55. "I did want to go out and see what the snow was like after the fall last night, but I was so hungry. I just wanted to avalanche first."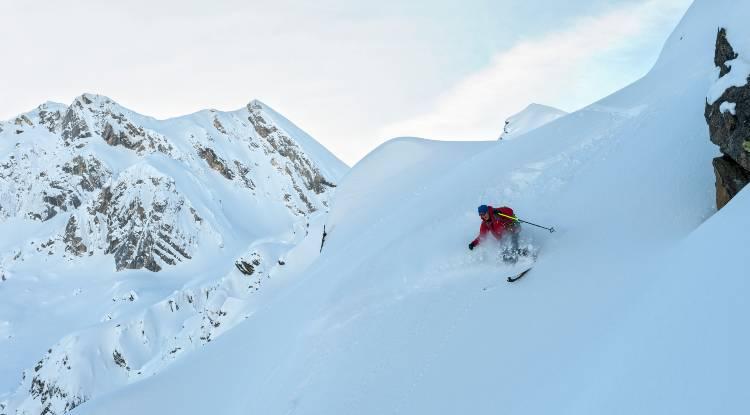 56. "The snow conditions can really make a difference when you are as fast and as experienced a skier as me. I always say with great powder comes great responsibility."
57. "I always feel very flakey when it starts snowing, and I end up canceling my plans."
58. "After a long day out skiing, I want to go to a snowball so I can dance like snowbody's watching."
59. "I was easily sled in the wrong direction when I was younger, but now I snow where to go myself."
60. "I snow full well my skiing skills have a long way to go."
61. "For those in the snow, skiing can be pretty easy."
62. "Snow thy enemy except for when you are out skiing!"
63. "I won't have to ask icely to see if you want to come skiing."
64. "The ski slope was so steep there was no snowing down!"
65. "Why do I feel so good when my life and friends are going downhill?"
66. "Why go to the beach? I'd rather be by the ski-side."
67. "We want better snow! Powder to the people!"
68. "To ski or not to ski that's a no-brainer."
69. "I'm taking it ice and easy on my first time skiing."
70. "I can't take my ice off you!"
71. "I have got to be the frostborn child the way I take to skiing."
72. "Carefreeze on the slopes!"
73. "Throwback from my skiing holiday – looking back with froze colored glasses."
74. "Ski you later!"
75. "I'm never board because I always ski."
76. "I have to take care of my mental well-skiing."
77. "I dropped my camera in the snow, so now it's taking polaroids."
78. "I was chilled to bits to go skiing for the first time."
79. "The last time I went to the slopes was at Christmas. It really was the ski-son to be jolly."
80. "When I make new friends on the ski slopes, I say, 'Ice to meet you.'"
81. "Every snow often I like to go skiing."
82. "Out on the slopes in the morning, it's frost come, frost served."
83. "My local ski slopes are looking for winterns to make tea."
84. "I'd like to ski across the whole white world."
85. "Frost impressions matter on the slopes!"
86. "I hope you didn't mind the last pun; it's just a turn of freeze."
87. "Why wait until spring to go skiing? There's snow time like the present!"
88. "I suggested we go to the highest skiing slope and it winter down like a lead balloon!"
89. "I have only been skiing once or ice before."
90. "I am a snowboarder at heart; going skiing is an absolute last resort!"
91. "I'm going down this hill like there's snow tomorrow."
92. "I am snowboard of all the skiers in this resort."
93. "I switched to snowboarding because I knew I was going down a slippery slope with skiing."
94. "That skier kept cutting me up; he was a nasty piste of work."
95. "New snowboarders often find themselves jumping to contusions."
96. "Did you kick snow in a reindeer's face? How Rudolf you!"
97. "There is snow possible way these puns can get worse."
98. "Dave keeps an animal in his ski trousers – It's his salo-pet."
99. "Luke Skywalker showed up recently to drop some massive cliffs. He practices in a galaxy gnar, gnar away."
100. "Every skier is a morning person on a powder day."
101. "Skiing is expensive, but it's cheaper than therapy."
Final Thoughts
We hope you have enjoyed these 101 ski puns for Instagram captions. These should give you plenty of ideas to go with your fantastic photos from your days on the mountain.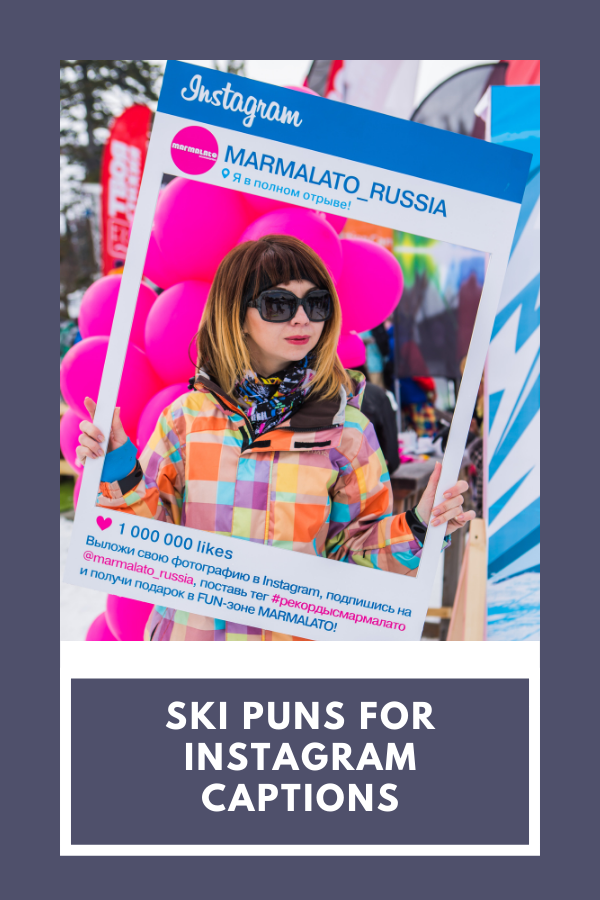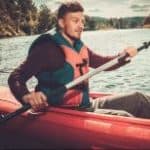 Author: Peter Salisbury
Pete is the Owner of KayakHelp.com. Born and raised in Cleveland, Ohio, he grew up kayaking, fishing, sailing, and partaking in outdoor adventures around the Great Lakes. When he's not out on the water, you can find him skiing in the mountains, reading his favorite books, and spending time with his family.