When you go skiing or snowboarding, you need to head for the slopes that suit your ability. If you are new to skiing and don't know the ski slope levels of difficulty, you can get into trouble.
The terrain all around ski resorts is made up of many hills and mountains. Their slopes face different directions and have varied gradients and features.
Ski resorts try to place their official ski slopes on a good mix of terrain. They do this to cater to different skiing abilities and use the mountains in the best way possible. Where they place them also depends on where they can build ski lifts.
You will often find a good selection of slopes suitable for beginners so they can learn their first turns and some slopes that will help intermediate skiers progress.
However, ski resorts will also build steeper and more challenging slopes to keep advanced skiers and snowboarders entertained. If you are still unsure which sport to take up, see our comparison of skiing and snowboarding.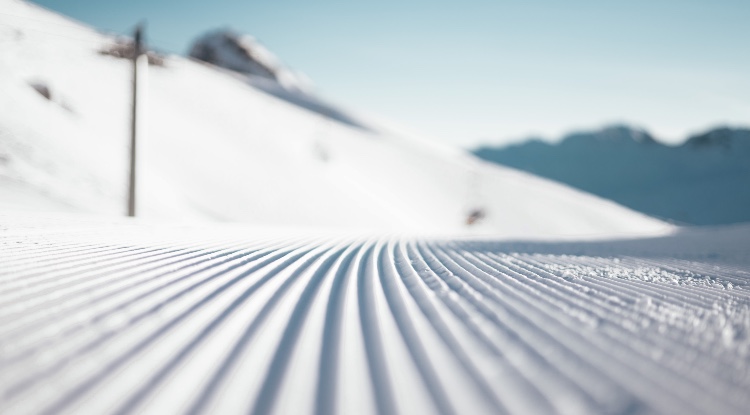 How Do Ski Resorts Determine How Difficult A Ski Slope Is?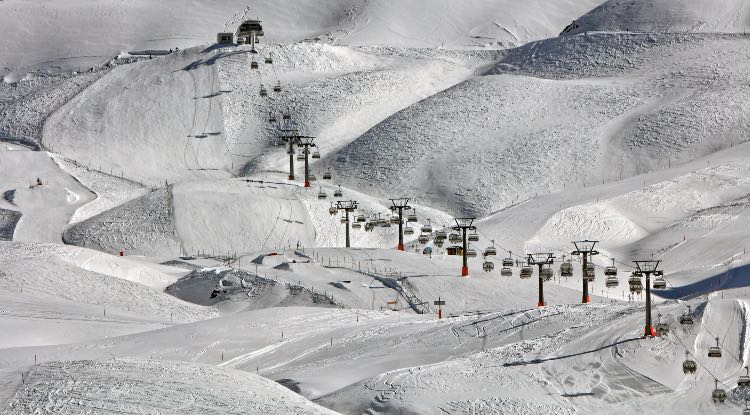 So skiers and snowboarders know which slopes suit their ability, there is a rating system that is used all over the world. There are differences depending on where you are, but the ratings are pretty similar.
However, the main thing to keep in mind is that the slopes are rated in relation to the other slopes in the ski area. Therefore, an intermediate slope in one ski resort may be much more challenging than a similar one in another resort.
There will never be any mistake that a run for advanced skiers will be rated as a beginner run. But, it is essential to know that the rating system is not standardized.
Also, some ski resorts are a little creative in how they rate some ski slopes. For example, the nature of the terrain may mean that there is no easy way to ski into the village. But the ski resort will rate a slope at an easier level to make the area appeal to more people.
The gradient of the ski slope is the primary feature of how it gets its difficulty level. However, there are a few other things that affect it.
A ski resort will look at the most challenging part of a slope to determine its rating. Therefore, it is common to ski on a slope that has a high difficulty rating, but 90% of it is pretty easy to ski.
Ski resorts will also determine how difficult a slope is by taking into account its width, aspect, how rough the terrain is, and how often they groom it. The aspect is the direction the slope faces, which impacts the snow quality due to weather and temperature changes.
Ski Slope Levels In Europe
In Europe, ski slope levels are classified using a simple color-coded system. As you travel to different European countries, you will notice variations of difficulty in each one.
However, each country in Europe will label easy slopes as blue, intermediate slopes red and expert runs are black. Beginner and child-friendly slopes are designated as green runs.
All green, blue, and red slopes are groomed by snowplows every night in all European ski resorts. Switzerland, Austria, and Italy groom all of their black runs, but not all French black runs are groomed.
Green
If you are just starting out as a skier or taking a child skiing, head to the green slopes. Green slopes are super easy and are ideal for learning.
Green slopes are often very wide and have a gentle gradient. They are also well-groomed to make the snow uniform and easy to ski on.
Ski resorts will create beginner areas labeled as green runs, which is where most beginner lessons occur. To get to the top of the hill, you will either stand on a conveyor belt or be pulled up with a drag lift.
These beginner areas could be at the bottom of the mountain or at the top. But, they will always be very easy to get to.
Some easy roads that link different ski areas together are also designated as green runs. These are not necessarily great for learning, as they can be very narrow, and the gradient can be too shallow.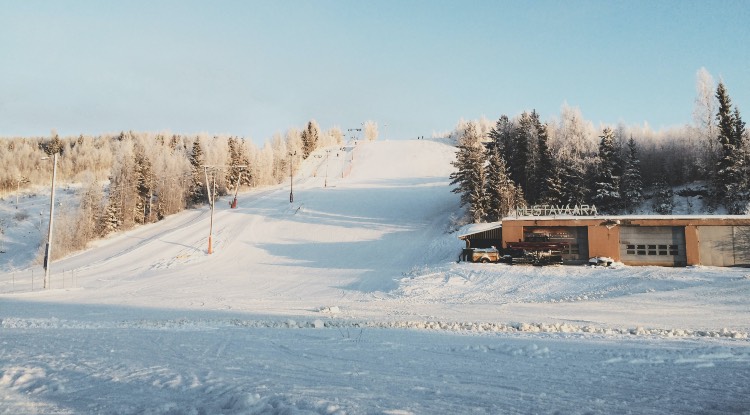 Blue
The next level up from green is blue. Blue runs are easy and generally won't have a gradient steeper than 25%, although there are exceptions.
If you are used to skiing in the U.S., Australia, or New Zealand, you will find a European blue run similar to a green run in those parts of the world.
Red
In Europe, intermediate slopes are labeled as red runs. These are steeper than blue runs and are more challenging.
Red runs are great for picking up lots of speed, but they often get bumpy and rutted later in the day. But red runs are groomed, so early morning corduroy blasts are super fun.
Black
If you are an expert skier or snowboarder and want a challenge, head to a black run. Black runs vary massively, even if they are on the same mountain.
When you ski a black run, you can expect moguls, ice, and steep gradients. Some ski resorts in France don't groom all of their black runs, making them even more challenging.
But, on a powder day, you can experience deep, untouched snow in the morning without needing to head into the backcountry.
Double Black or Triple Black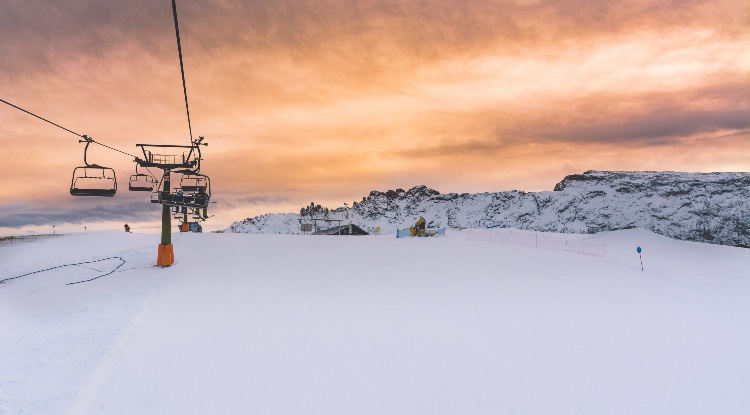 You will find double and triple back slopes in Scandinavian countries. These are incredibly challenging slopes that only experienced skiers and snowboarders should attempt. If you are wondering how dangerous snowboarding is, check out our blog.
Orange
Orange slopes are pretty rare, but you can find them in Austria, Switzerland, and a few other European countries. Orange ski slopes are pretty gnarly, so don't even think about trying one unless you have lots of experience.
Yellow
Yellow slopes in Europe are also quite rare and are often reclassified black runs. These slopes are usually off-piste but are in the designated skiing area.
The snow machines never groom yellow slopes, nor do the ski resort personnel patrol them. But they do look after them with regards to avalanche control.
If you are used to skiing in other parts of the world other than Europe, you need to use a bit more caution. This is because European ski slopes are a little more challenging and dangerous than most ski areas around the world.
Japanese Ski Slope Levels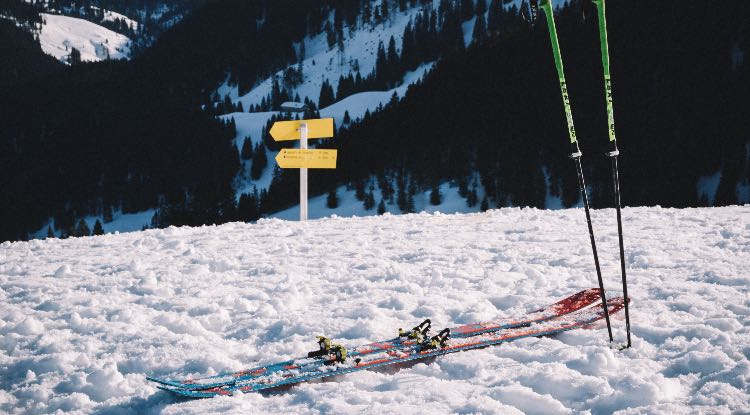 When skiing or snowboarding in Japan, you will find a similar color-coded system to the one the Europeans use. But, some resorts use the American system, which can be confusing if you travel around.
But, it is always a good idea to check the legend on the resort's map to determine how they grade their slopes.
Green
As you would expect, green runs in Japan are similar to those in Europe. They are for beginner skiers and snowboarders, and kids. In Japan, green runs are usually at the bottom of the mountain.
Red
Red slopes make up most of the slopes in Japanese ski resorts, depending on which system the resort uses. But, in general, you will find that 40%-60% of the slopes are classified as red.
Red slopes are for intermediate skiers. They are ideal for skiers who can confidently ski a blue run with linking turns and want to progress to the next level.
Black
As in Europe, black slopes are for expert skiers and snowboarders. They are the steepest marked runs in Japan.
However, the nature of the Japanese terrain means that they are not as steep as black runs in Europe, the U.S., New Zealand, or Australia. Japanese ski resorts also adjust the difficulty rating to cater to their target demographic of guests.
North America, Australia, And New Zealand Ski Slope Levels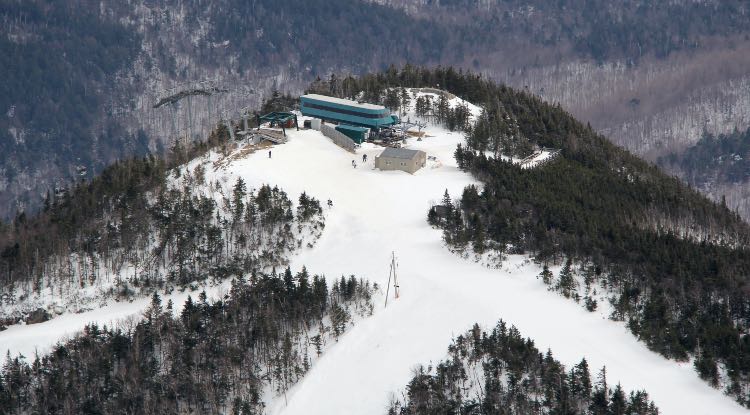 These countries use a slightly different system to Europe, as they employ a color and shape rating system. All of these countries measure their ski slopes by the percentage of the slope and not the degree angle:
Beginner slopes: 6% to 25%
Intermediate slopes : 25% to 40%
Expert slopes: 40% and up
You will see these slope designations in all American ski resorts including California, Colorado, and North Carolina.
Green Circle
It is probably no surprise to you that green circle slopes are the easiest. Just like in Japan and Europe, these slopes are ideal for kids and beginners, thanks to their gentle gradient and regular maintenance.
Blue Square
North America, Australia, and New Zealand don't have red runs; instead, they use the blue square.
Runs labeled with a blue square are intermediate slopes. You will notice that ski resorts will designate most of their runs with a blue square.
Black Diamond
If you want a challenge in North America, Australia, and New Zealand, head to the black diamond slopes. These are often the most difficult marked runs in the ski area.
Ski resorts groom black diamonds, but not as often or as well as green circle and blue square runs.
Double Black Diamond
Double Black Diamond runs are only for very experienced skiers and snowboarders. They often have many obstacles and are usually narrow with lots of exposure.
Other Types Of Slope Designations
When you look at a ski resort's map, you will see a whole host of different slope designations. These will often be specific to the resort and be explained on the map somewhere.
There will be things such as Nordic ski tracks, terrain parks, and freeride areas. You can learn all about Nordic skiing and how it differs from Alpine skiing here.
Nordic ski tracks will have varying difficulty levels, corresponding to their length and profile. They will often follow the ski slope difficulty level of the country you are in.
Terrain parks are areas with lots of freestyle features. They will have various jumps, boxes, and rails to have fun with; all will be rated according to their size.
Skiing Off The Beaten Track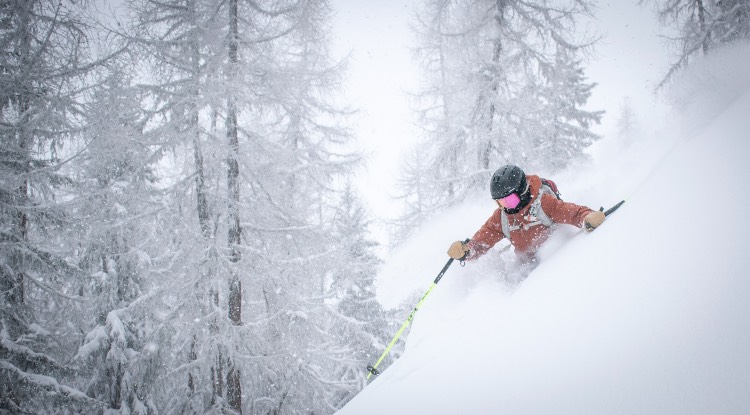 Once you get the taste for powder snow, you may want to start looking for more. Hunting for and finding fresh powder is one of the most rewarding things you can do as a skier or snowboarder.
But, all over the world, how powder hunting is patrolled varies dramatically. For example, if you ski in France, you have this feeling that you can go anywhere, but in America, ski patrols threaten to take away your lift pass if you head out of bounds.
Skiers and snowboarders who travel to different countries for their sports can easily get confused when it comes to the backcountry. The rules vary from country to country, so here is everything you need to know.
Powder Hunting In North America And Canada
The Canadian and American ski and snowboard scenes are quite similar. The mountains towards the Pacific coast have almost limitless possibilities for finding powder.
In the West, most powder skiing and snowboarding are done in what is known as "the backcountry." This area is out of the commercial ski resorts, meaning there isn't a ski resort liable or responsible for anything that goes on there.
However, the rules change throughout the states and provinces. Some permit backcountry skiing and snowboarding, while others will throw you in jail for a night after scoring some fresh pow.
Some ski resorts have backcountry access gates with signs on them saying things like "proceed at your own risk." These gates allow you to explore, but without the safety services provided within the resort.
Even though the backcountry rules vary throughout the U.S. and Canada, one element is certain all over. If it is open, you can ride it; if it is closed, it is due to the avalanche risk.
If you ski or snowboard in a closed area, there is a good chance that the patrol is throwing dynamite at where you want to go. If the ski patrol catches you ducking under the rope, you will definitely lose your ski pass and maybe face prosecution.
The best way to experience the backcountry in North America is to avoid the ski resorts. Book a helicopter, snowcat, or snowmobile trip. Alternatively, head into the backcountry with touring gear and get to the good spots under your own steam.
Off-Piste In Europe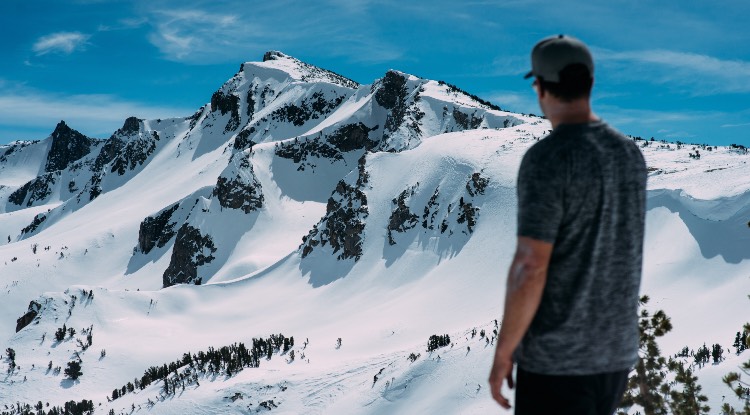 Europe has the world's most accessible terrain for skiing powder. There is a vast range of backcountry areas from Norway to Spain.
Throughout these countries, you can experience diverse cultures and laws. However, the Alpine nations of France, Switzerland, and Austria have established a tone that other Euro countries are often happy to adopt.
It is difficult to determine the differences between "backcountry" and "off-piste." So where does the resort end, and who rescues you when you can't get out?
Europe has some of the largest ski areas and resorts in the world. Therefore, it is impossible to patrol all the terrain that can be accessed by a lift.
Ski resorts make areas safe that directly affect their marked pistes and the people using them. Therefore, they will ensure that slopes above and in between pistes are safe.
Skiers and snowboarders looking for powder are very lucky. It is not illegal to head out of the marked area in most resorts. But, you are not allowed to head into national parks due to conservation purposes.
You can make your own decisions on where to go, and ski resorts will provide you with excellent avalanche risk information. Everyone is taught and encouraged to use proper mountain etiquette.
Of course, people make mistakes, and the results can be pretty severe in some countries. For example, if you are off-piste in France and do something silly, you can easily create a life-threatening situation.
If your mistake causes an avalanche that kills someone, there is a good chance that you will be facing a manslaughter charge. If you don't know what you are doing off-piste, don't leave the groomed runs until you do.
New Zealand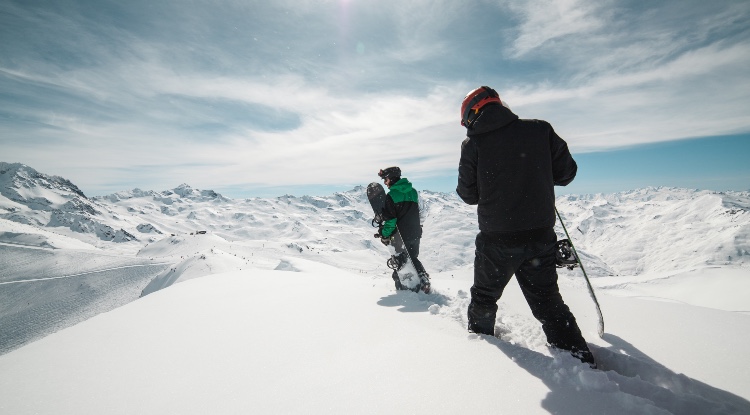 Even though New Zealand is a small country, it has many mountains. In fact, it has nearly as many backcountry areas as the entirety of Western Europe.
Unfortunately, most of these backcountry areas are inaccessible due to the nature of the terrain. Many New Zealand mountains will never see a skier or snowboarder, even if they have helicopter access.
The New Zealand backcountry culture is a blend of what we find in Europe and North America. The resorts have a very obvious boundary, and the resorts will close areas prone to avalanches when necessary.
However, you are free to access the backcountry the rest of the time. Kiwi ski resorts follow suit with France, Switzerland, and Canada by providing excellent information on snow conditions.
The resorts don't take any responsibility for your safety outside the boundaries. If you get lost, search and rescue will come to your aid, not the skip patrol (however, in New Zealand, they are the same people).
You get the most freedom from staying in resorts that are in national parks. The resorts don't own the land, so they can't tell you where you can and can't go. But, if you do something stupid, they will stop you from using their lifts.
The rules in New Zealand's national parks are the opposite of the rules in most other countries. Rather than stopping you from going into them to protect them, they are deemed the perfect powder hunting areas.
Japan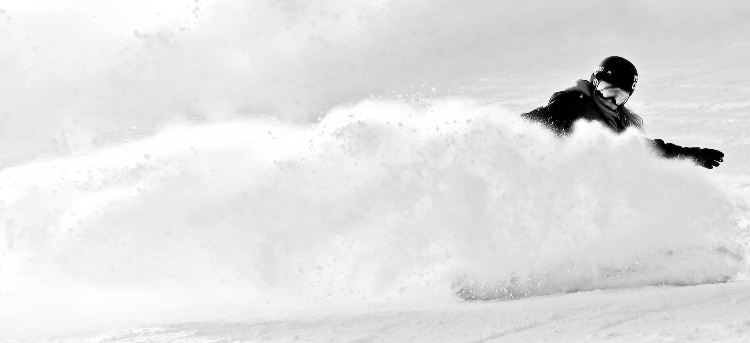 If you have been skiing or snowboarding for a while, Japan must be on your bucket list. Nicknamed Japow, it has developed a reputation for having an immense amount of snow.
Japan's snowfall is consistent, and its resorts have a very different approach to off-piste access. The backcountry culture can be used to any powder hunter's benefit.
Japanese Buddhists see the trees as a sacred home to spirits. Therefore, skiing and snowboarding through the forests used to be frowned upon.
People from the West head to Japan in droves to take advantage of deserted tree runs. Japanese people are also ignoring the Buddhists and picking lines through the trees.
However, many Japanese ski resorts will not allow off-piste skiing and snowboarding. Most Japanese people conform to the rules as part of their culture and stick to open terrain.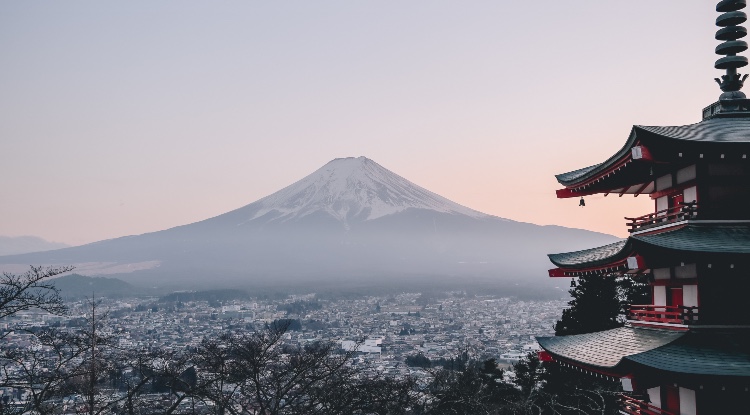 The result is that ski resorts can manage avalanche-prone areas much more easily. Unlike most countries, where avalanches are controlled with explosions, in Japan, any slope over 30 degrees with a fresh layer of snow, they close.
If this happened in Europe or even North America, I doubt all skiers and snowboarders will be disciplined enough to not duck under the rope. But in Japan, very few people will take the risk.
But, with the rise in skiers and snowboarders heading to Japan from the West, Japanese ski resorts have had to adapt. Some ski resorts now open up off-piste terrain and have built backcountry gates.
Some Japanese ski resorts can't do this, though. This is because many of them are in the Japanese equivalent of national parks and others don't have the ski level or human resources for avalanche control.
Even with the frustrations and inconveniences, Japan is an incredible place to ski and snowboard. You can experience deep and dry powder while enjoying lovely Japanese hospitality.
Final Thoughts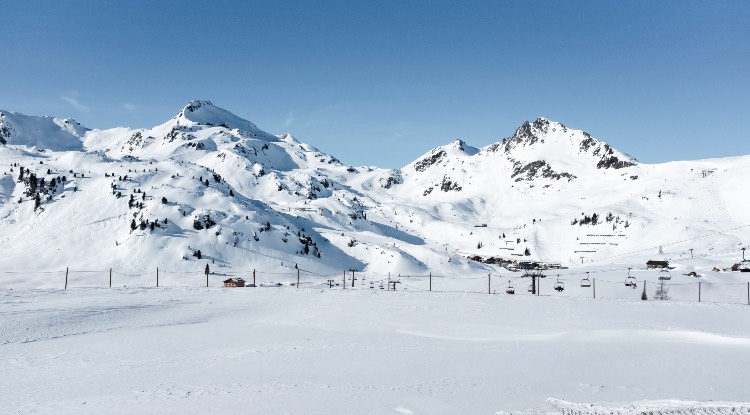 We all ski and snowboard to have fun, but a good day can go badly if you are uninformed. By understanding how ski resorts class their runs, you can ski and snowboard on slopes within your ability.
Sometimes you can be coaxed by friends onto slopes that are beyond your skill level. If the slope looks too intimidating, stick with your gut feeling and find another way down.
It is best to finish your day on a high rather than being injured or petrified. Skiing and snowboarding take a while to get competent at, so don't be in a rush and push yourself too far too soon.
If you are more advanced and decide that you want to experience the joys of powder, you need to get educated. By knowing specific techniques and rules, you can stay safe and out of trouble.
Off-piste skiing and snowboarding require avalanche awareness. Many ski resorts and ski schools provide avalanche awareness courses, sometimes for free. You can see some of the equipment you need in our blog about ski accessories.
These courses will tell you want to look for and how to use avalanche rescue equipment.
All Images taken from Unsplash & Shutterstock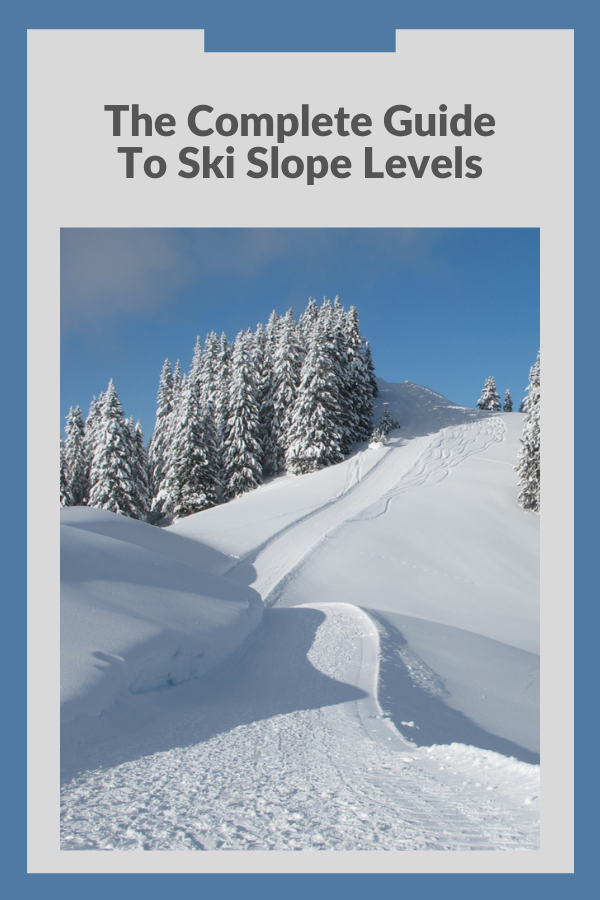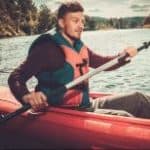 Author: Peter Salisbury
Pete is the Owner of KayakHelp.com. Born and raised in Cleveland, Ohio, he grew up kayaking, fishing, sailing, and partaking in outdoor adventures around the Great Lakes. When he's not out on the water, you can find him skiing in the mountains, reading his favorite books, and spending time with his family.