Whether you are skiing or snowboarding, you need to dress appropriately for the conditions. The mountains are a beautiful place to be, but they are subjected to harsh and variable weather conditions.
You may think that the best thing to do is to wrap up as warmly as possible. But there is more to dressing for the mountain environment than you might think.
Layering your clothing is the best thing to do. However, you may find it tricky to work out what to wear under your snow pants if you are new to mountain sports.
This post will guide you through everything you need to know about layering your lower half for skiing and snowboarding.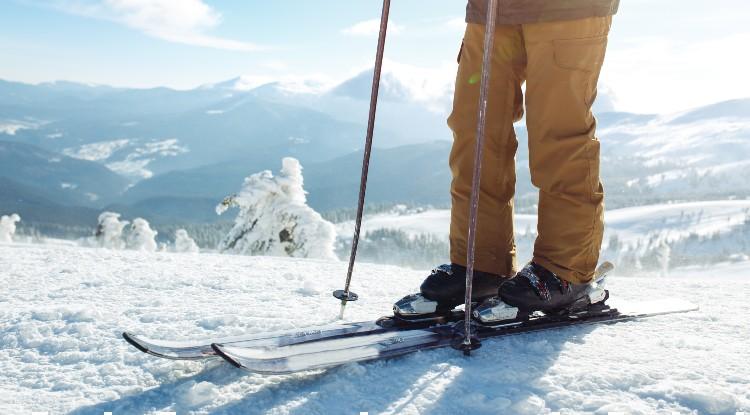 Snow Pants Basics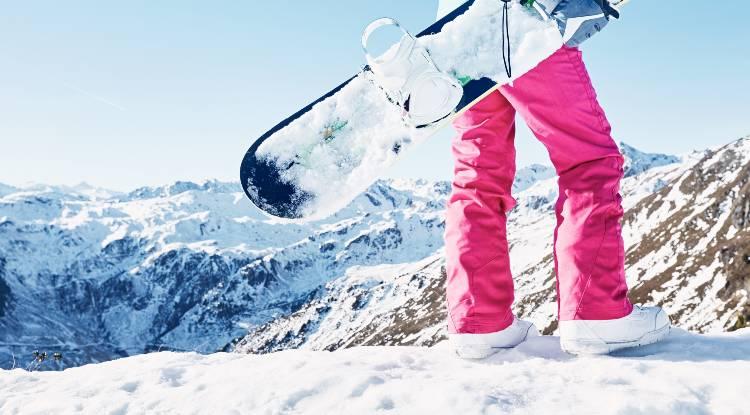 Most ski and snowboard clothing manufacturers use a three-layered design for their snow pants. The outer layer is made from a durable fabric that has some sort of waterproofing.
Under the outer layer, your snow pants usually have an insulation layer (but not all, depending on their intended use). The third layer on the inside of the snow pants is known as the liner.
The liner in snow pants is either made from nylon or polyester. These fabrics are smooth for comfort and to protect the other layers from wearing under friction.
The problem with this inner layer is that it doesn't wick moisture away from your skin. Therefore, your legs will get clammy and uncomfortable if you don't wear anything under the snow pants.
Skiers and snowboarders layer up under their snow pants with a base layer to avoid the clammy sensation. By doing this, they can manage their comfort.
An extra layer under your snow pants acts as a barrier. This barrier keeps you dry and comfortable, so you can ride all day without getting cold.
The Different Snow Pants Available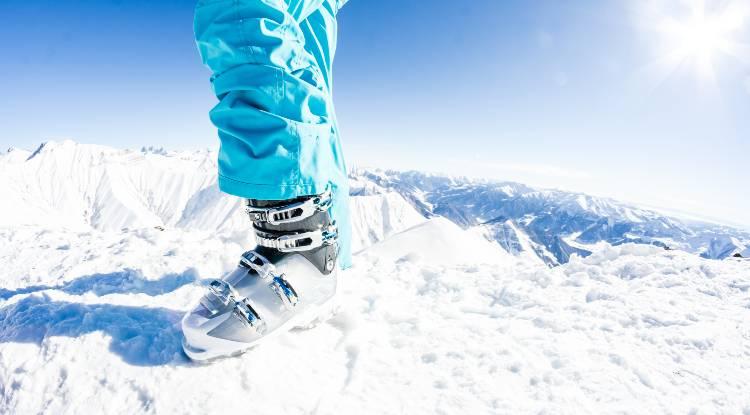 There are many different snow pants available, and which ones you wear will make a difference to what base layer to combine them with. You can buy anything from thin technical snow pants to ones that have thick insulation.
The type of skiing you like to do, where you do it, and the time of year will all impact which snow pants you buy.
For example, if you like to hike into the backcountry, you will wear thin, waterproof, and breathable snow pants. On the other hand, if you stay in the resort, you will want insulated snow pants so you can stay warm when you sit on the chairlift.
Skiers and snowboarders who like to hit the mountain during springtime won't need much insulation. But, those who ski in the depths of winter will need extra warmth.
Understanding Base Layers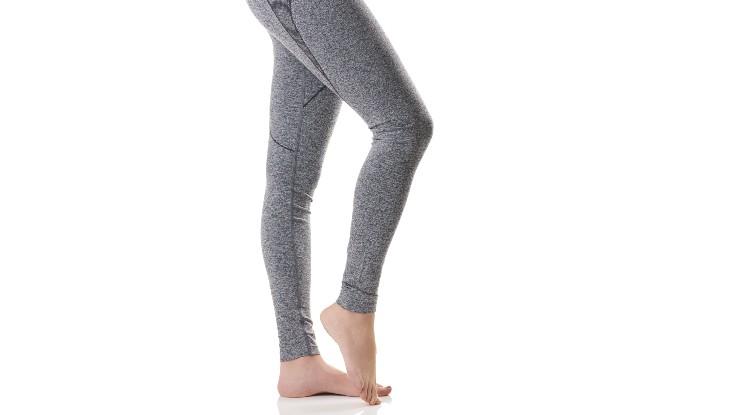 Before you rush out and buy some thermal underwear to slip on under your snow pants, you need to know a couple of things.
The first consideration is your personal preferences and how easily you feel the cold. Some people don't feel the cold easily, so they wear snow pants without insulation.
On the other hand, some people really feel the cold. These people do everything they can to stay wrapped up and cozy with lots of insulation.
The next thing you need to think about is how you ski or snowboard. We will come to this later, but it will affect your decision on what you wear on the mountain.
No matter who you are, you will want a base layer under your snow pants at some point. You may not wear a base layer when it is especially warm (depending on what snow pants you are wearing), but you will be thankful for the extra layer on cold days.
Your choice of base layer will come down to the fabric, weight, the type of snow pants you wear, and the weather conditions you typically ride in.
Base Layer Materials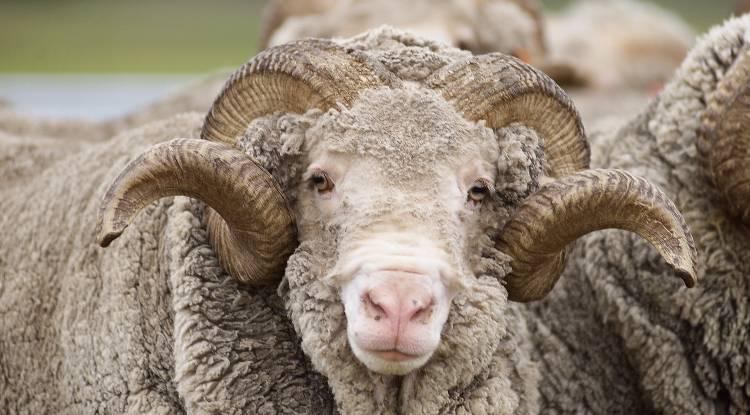 Base layers for both men and women are usually made from polyester or merino wool. Each of these materials has its specific advantages that may sway your decision one way or the other.
Polyester
Polyester is a synthetic fabric that can be mixed with elastane or spandex. These materials make the polyester extra stretchy, but manufacturers also use them to make the fabric more breathable, moisture-wicking, and quick-drying.
These properties allow you to stay comfortable while you ski or snowboard. This is because the sweat you produce is taken away from your skin and released into the atmosphere.
Another advantage of polyester is that the manufacturing process allows it to be super soft. Therefore, it is comfortable and suitable for people with sensitive skin.
If you are an aggressive skier or snowboarder with a style that makes you work hard, polyester base layers may suit you best. The reason for this is, is that polyester base layers are not as warm as those made from merino wool.
So if you are the type of person who hikes into the backcountry or spends all their time in the snow park, polyester base layers may be the best choice for you.
Also, polyester base layers are great for people who wear snow pants with insulation that is less breathable. Their quick-drying properties make them ideal if you don't feel the cold easily.
Merino Wool
Merino wool is a natural fabric used in many base layers due to its warmth and comfort. Merino is also very good at wicking moisture, even though it is a type of wool, which typically soaks it up.
You will notice that many high-end base layer manufacturers use merino wool over polyester. These base layers are ideal for skiers and snowboarders who need to take regulating their heat seriously.
If you wear snow pants that don't have any insulation but require a little extra warmth, a merino wool base layer is a perfect choice. You can also benefit from wearing them if you are skiing in freezing temperatures.
Those skiers and snowboarders who get cold easily will like how merino wool performs. However, it doesn't dry out as quickly as polyester. Still, you will only really notice it on those days you are riding really hard.
Another benefit of merino wool is that it stays fresher for longer. Therefore, it will take longer for them to produce offensive smells.
Different Types Of Fit
The next thing you need to think about with base layers is the different types of base layers available. Do you choose long thermal underwear or leggings?
Classic Thermals
Base layers are made to be worn on top of your underwear and under your snow pants. Therefore, you can buy ones that are tight-fitting or with a looser fit.
You will find that base layers made from polyester have a tighter fit. This closer fit stops chafing and makes the base layer better at wicking moisture from your skin.
The looser fit of merino base layers traps more warm air next to your skin. It also traps warm air between your snow pants and your base layer, keeping you extra warm.
Which one you choose all depends on your personal preference. The synthetic material and close fit of polyester base layers won't chafe or negatively affect your range of motion.
Polyester base layers are less noticeable than those made of merino wool. However, you may prefer the feeling of the extra room the merino base layers give you, along with the extra warmth.
Long Johns
Long Johns are long items of underwear that give you the support and comfort of your regular underwear while keeping you warm. If you like the idea of polyester base layers or don't feel the cold easily, Long Johns could be a good choice for you.
Long Johns are also great if you don't need a thick layer on your lower half. They are not as technical as other options, so they don't perform quite as well as a dedicated base layer.
But this doesn't mean they are not useful to have. There will be times when you don't need anything too special, due to the weather conditions.
Leggings
Most snow sports brands make leggings that can also be used as base layers. Leggings work very well under your snow pants when you need extra warmth.
One of the benefits of leggings is that they are often three-quarter length. Therefore, they work well with ski socks and don't rub your ankles inside your boots.
Leggings are usually worn in the gym; therefore, they are designed to move sweat away from your skin during intense workouts. So most skiers will feel the benefits leggings give them on the mountain.
The main disadvantage of leggings is that they can be pretty bulky. This is because gym leggings are designed to be used as outer layers.
If you feel like they restrict your movement, you may want to go for a lighter base layer. But, if a regular polyester base layer doesn't keep you warm enough, leggings are a good option.
The One Piece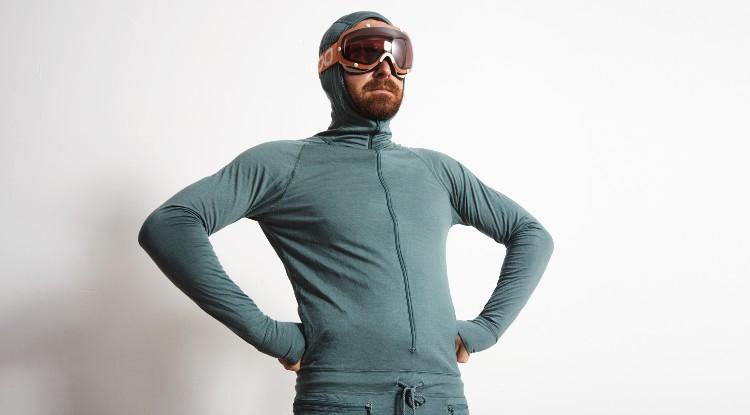 For the ultimate in comfort and warmth, you may want to consider a one-piece thermal suit. These are not traditional onesies that make you look like a cartoon animal.
Proper one-piece thermal underwear will keep you warm in the coldest conditions. They are also great for lounging around the house when the mountain is closed.
These are often made from polyester and have hoods and thumb holes to provide maximum coverage. But don't worry, they also have strategically placed zips for when nature calls.
Thumbnail
Title
Helly Hansen Men's Standard LIFA Quick Dry Moisture Wicking Thermal Baselayer Pant, 990 Black, Large
AIRBLASTER Men's Classic Ninja Suit Hooded Outdoor One Piece Base Layer, Black, Medium
LAPASA Men's 100% Merino Wool Underwear Base Layer Lightweight Thermal Pants Activewear Long John Bottom Warm Soft Winter M30 Large 1. Lightweight Dark Grey
Carhartt mens Force Heavyweight Thermal Pant Base Layer Bottom, Black Heather, Medium US
Under Armour mens Heatgear Armour 2.0 Leggings , Black (001)/Graphite , Large
Recommended Base Layers To Go Under Your Snow Pants
Check Price on Amazon
These synthetic thermal bottoms from Helly Hansen are ideal for when the conditions are not too cold. They are also suitable for those that don't struggle with keeping warm or for aggressive skiers and snowboarders.
Helly Hansen is a reputable brand in the snow sports world, and their LIFA products have been tried and tested since 1970.
This lightweight performance base layer provides warmth and comfort for daily use and high-performance activities such as mountain sports. It is made from Helly Hansen's LIFA fiber, which is quick-drying and highly breathable.
Check Price on Amazon
If you want the very best in comfort and warmth, you can't get better than the Air Blaster Ninja Suit. This all-in-one suit is made from 94% polyester and 6% spandex.
Its super-soft and stretchy fabric is incredibly comfortable and warm. This is not something you want to wear when ski touring or splitboarding, but it is perfect for cold January days.
The ninja suit comes in a range of funky colors and designs. It gives you full coverage, thanks to its hood with chin protector.
Check Price on Amazon
These merino wool thermal Long Johns from LAPASA strike a balance between weight and warmth. The natural material and lightweight appeal to those who prefer the feel of merino but don't want anything too warm.
The soft merino wool and looser fitting keep your lower half super comfortable when on the mountain. These Long Johns are also surprisingly stretchy, so your range of motion is not compromised.
This base layer has some extra features to keep the wearer happy too. For example, it has durable elastic seams, a convenient open fly, and elastic cuffs to help retain heat.
Check Price on Amazon
Carhartt is well known for its rugged workwear, so it should be no surprise that they also make excellent base layers. This heavyweight thermal base layer is perfect for extreme cold or for those who feel the cold easily.
Their poly-wool blend fabric is excellent at regulating your body temperature while being able to dry quickly. It also fights odor, so you shouldn't upset anyone in the après bar.
This thermal layer is tight-fitting, but its fit and stretch allow you to move unobstructed. Comfort is enhanced with clever seam placement and a minimal stitched waistband.
Check Price on Amazon
Under Armour is a reputable sportswear brand. They specialize in compression clothing, but that doesn't mean you cannot wear their leggings under your snow pants.
These leggings are very tough and lightweight. This is thanks to the HeatGear fabric, which is made from 79% Polyester and 21% Elastane.
They feature stretchy mesh panels in the gusset and inseam. These provide excellent ventilation where you need it.
Under Armour has improved the ergonomics of these leggings. Their improvements ensure that the seams are well away from areas that rub together, making them more durable.
Check Price on Amazon
As the name suggests, Merino.tech specializes in merino wool clothing. Therefore, they know what they are talking about and produce fantastic base layers.
These Long Johns are incredibly soft and comfortable. This is thanks to the 100% Superfine 18.5 Micron Merino Wool.
As you would expect, the merino used is excellent at wicking away moisture and preventing odors. Therefore, you will stay fresh and dry all day.
These Long Johns are an especially good value for the money, as they come with a lifetime warranty. This value for your money is enhanced further when you realize that they come with a free pair of merino wool hiking socks!
Check Price on Amazon
Icebreaker makes excellent outdoor clothing, and these 100% merino cold-weather leggings are no exception. They are an ideal addition to your layering under your snow pants.
They have a slimmer fit than traditional merino wool leggings. This is to make you feel incredibly snug on colder days.
The merino wool used by Icebreaker provides excellent "next to skin" comfort while being resistant to odors. Icebreaker has also given them flat-lock seams to eliminate chafing and enhance comfort further.
Final Thoughts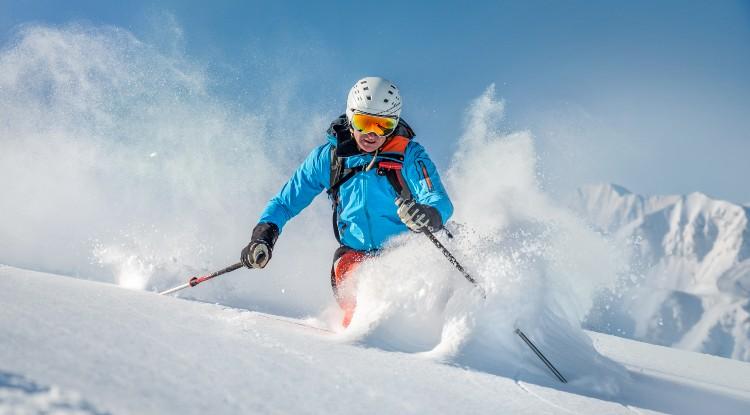 Most snow pants are not designed to be worn against your skin. In many cases, if you do this, you will get cold, damp, and uncomfortable.
When you wear a base layer, your body can regulate heat better. They draw moisture away from your skin, so you can be as comfortable as possible while you ski or snowboard.
If you don't have problems staying warm, polyester base layers are the best choice. These are also great for people who ski hard, whether you are in the backcountry or snow park.
Also, if you get particularly sweaty when exercising, polyester will dry out quicker.
Skiers and snowboarders who prefer a looser fitting base layer may want to choose merino base layers. If you want extra coziness or like the feeling of natural fibers, merino is a much better choice over polyester.
It is advisable to buy your base layers from a well-known and reputable manufacturer. When you start looking at the base layers available to you, you will see excellent examples from big snow sports brands.
Whether you choose polyester or merino wool, you will be able to find something that suits your preferences and circumstances.
Images from Shutterstock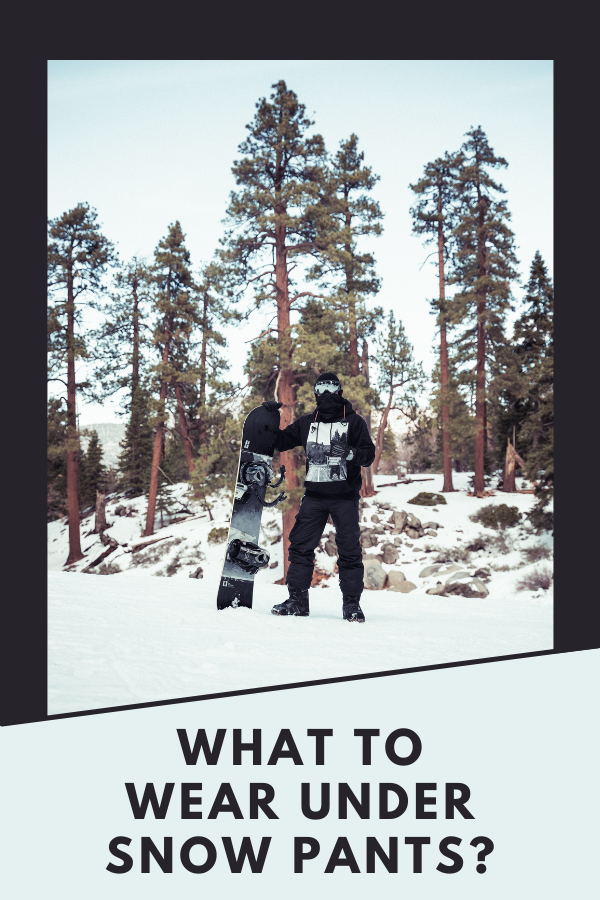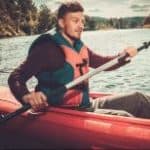 Author: Peter Salisbury
Pete is the Owner of KayakHelp.com. Born and raised in Cleveland, Ohio, he grew up kayaking, fishing, sailing, and partaking in outdoor adventures around the Great Lakes. When he's not out on the water, you can find him skiing in the mountains, reading his favorite books, and spending time with his family.