Whether you are planning a skiing trip to Europe for a tour around the Alps or a winter weekend away in North Carolina, you will want to make sure you have the appropriate clothing for bitter mountain chills and some warmer sunny days.
A vital aspect of having a successful ski trip involves choosing the best mid-layers and outerwear on the market. The best ski outfits balance style, technology, and high performance.
Picking out an item of clothing from one of the best luxury ski brands is a real treat. Wearing a new ski jacket or pair of pants on the slopes and in the après bars is a great feeling.
Looking and feeling good on the slopes actually makes your skiing better due to the placebo effect of extra confidence. And it is always nice to attract compliments with your choice of mountain wear.
However, there are many brands out there, so deciding which ones are any good – and which ones are best suited to your skiing style can be tricky.
Treating yourself to new ski clothes adds to the excitement of an upcoming trip. But the best luxury ski brands give you the opportunity to avoid generic ski clothes that everyone else is wearing.
In many high-end ski resorts, you will see a range of boutique ski shops selling clothing items that create a unique winter look. If these are the types of ski clothes you are looking for, you have come to the right place.
We have taken the time to highlight the best luxury ski brands 2021 has to offer to help you discover your new winter wardrobe. These fantastic ski brands provide the best in everything the discerning skier needs.
From this list, you will know which brands sell the best ski jackets, pants, boots, skis, and ski helmets. Therefore, you will be fully kitted out with high-end stuff for your upcoming ski trip.
Best Luxury Ski Brands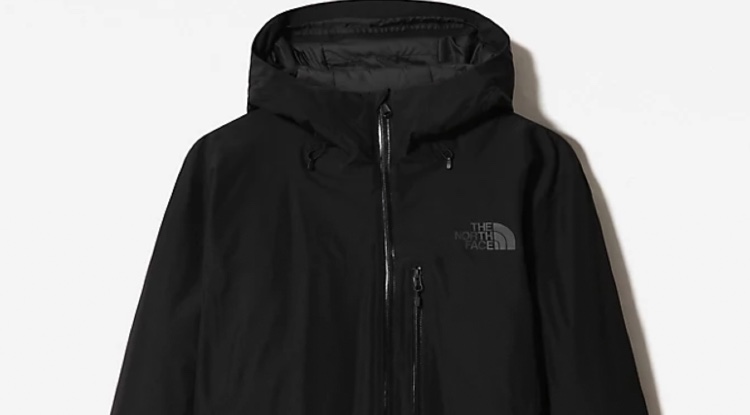 The North Face is a famous brand that has become a real household name for high-performance technical clothing. But they are also known for their backpacking and climbing equipment. The San Franciso-born brand first appeared back in 1968, the brainchild of two innovative climbers.
These days The North Face is known all over the world for its superior quality and eco-friendly mountain wear. You can buy pretty much any item of clothing branded with the logo inspired by the famous granite "Half Dome" in Yosemite National Park in the United States.
From high-quality thermal underwear to lightweight technical outerwear, The North Face has you covered.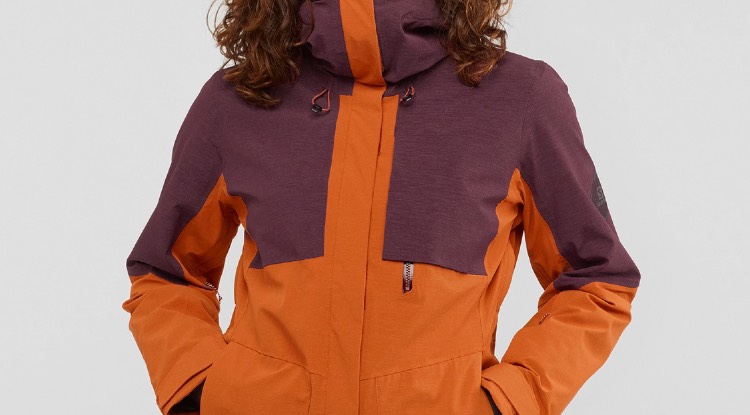 Salomon is one of Europe's leading winter sports equipment brands. Their equipment and clothing are developed closely with their sponsored athletes.
Their athletes are big names in all disciplines of skiing and snowboarding. Salomon is well-known for manufacturing some of the best skis on the market.
But, their product line is not limited to hardware, as their clothing is exceptional too. Their outer ski wear is noted to be some of the finest around.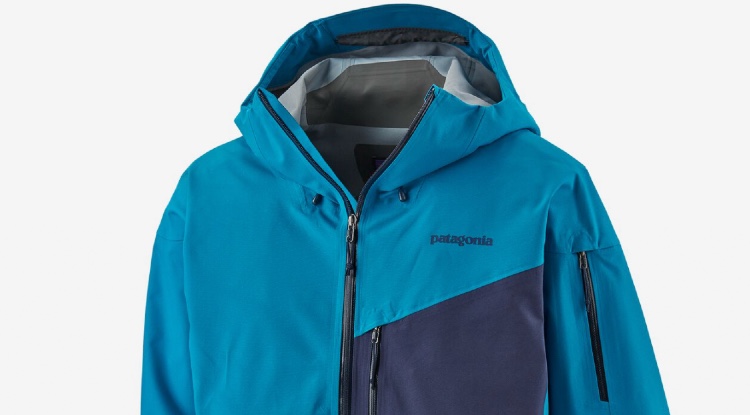 Patagonia was established in 1973 by climbing enthusiast Yvon Chouinard. Since then, the brand has become one of the most prominent and well-respected brands in the world of mountain outerwear.
Despite its name, Patagonia is based in California. Its most significant focus is to create clothing in the most sustainable way possible.
Patagonia uses natural and sustainable materials without ever compromising on how the clothing performs or its quality.
They pride themselves on clothing that lasts for many years. They will often repair damaged clothing for free, even if it is pretty old. When it comes to the planet, they would prefer you to buy one item that lasts many years, rather than regularly buying new stuff.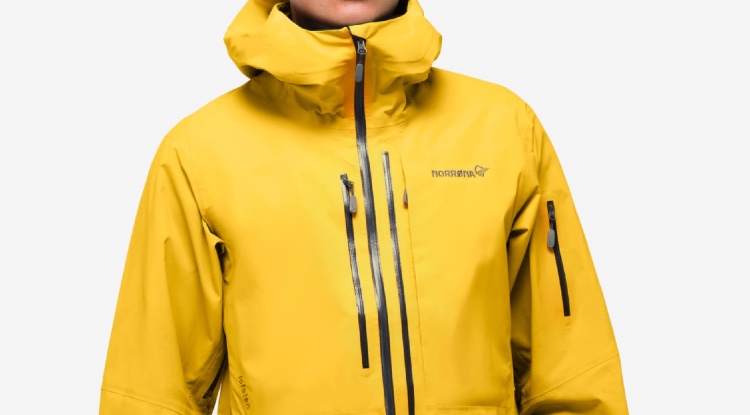 Norway is renowned for its cold, wet, and unforgiving winter weather, which inspired the launch of Norrona back in 1929. Norrona specializes in a range of innovative outerwear, tents, and backpacks.
The superb quality clothing items from Norrona are very popular with alpinists and powder hunters all over the world. The wearers love the lightweight material, warmth, and subtle styling.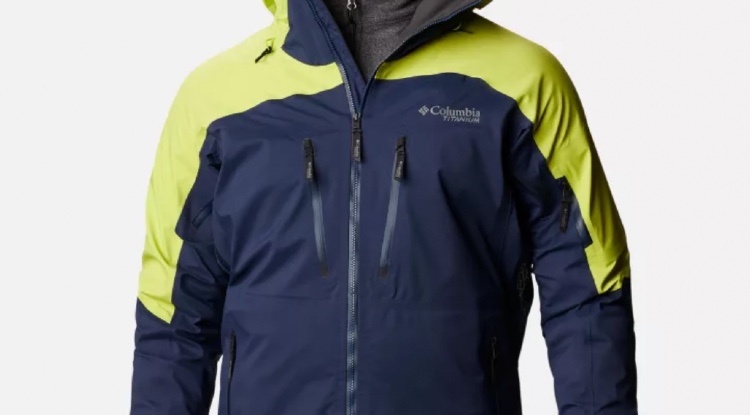 Columbia is another fantastic luxury ski brand synonymous with backcountry skiers. But the quality and features of Columbia clothing appeal to other disciplines of skiing too.
The fine quality of the lightweight materials provides a complete range of motion and comfort while being warm, breathable, and waterproof.
Columbia does a fantastic range of mid-layer fleeces and apres-ski boots too. These are perfect for your next skiing trip.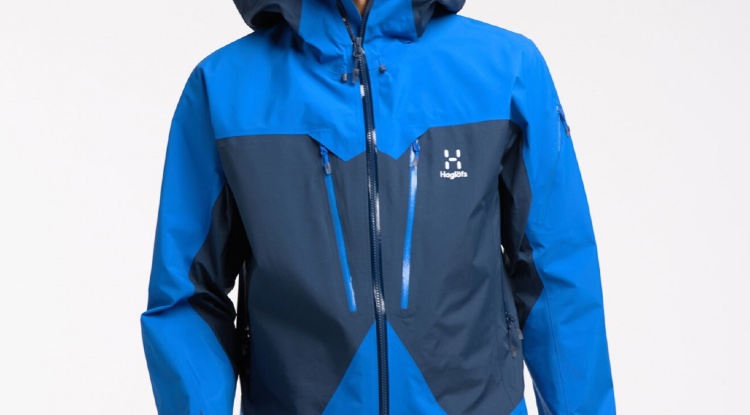 Haglofs is a Finnish brand that primarily makes clothing for freezing temperatures; however, they also produce superb lightweight shell outerwear. Haglofs clothing is high quality and all about keeping you dry and comfortable in the most extreme conditions.
They use very technical material that is breathable and lightweight, protecting you from extreme weather conditions at altitude.
Haglofs is a niche brand but is well-known by serious mountain enthusiasts that want the best. If you sport a Haglofs jacket in the resort, you will impress the right people.
Their clothing style is best described as handsome, with excellent choices of contrasting colors. Some items balance bold colors well, while others are more subtle.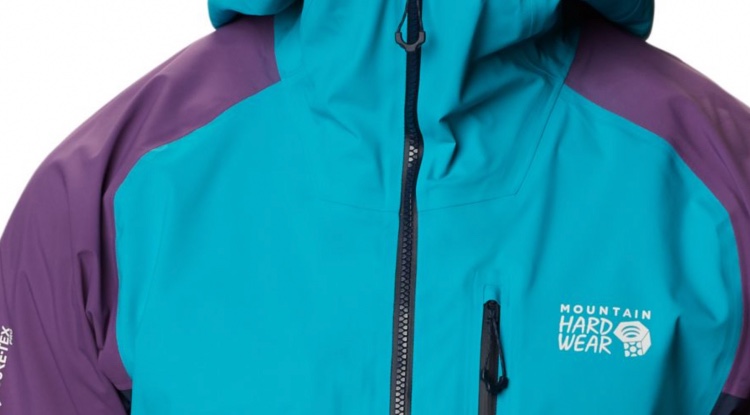 Mountain Hardwear creates quality performance outdoor clothing. This American brand prides itself on its tasteful range of light outer jackets and mid-layers.
The lightweight jackets are excellent and fold up to a compact size to fit in a backpack when ski touring. Their Gore-Tex and Gore-Tex Pro items are very effective and comfortable to wear, thanks to stretchy fabrics.
Their fit and design are finely tuned for total, unrestricted movement. One of the advantages of Mountain Hardware products is that they are reasonably priced compared to their competitors.
As an extra bonus, the Mountain Hardware after-sales service and warranty are excellent, giving you peace of mind with every purchase.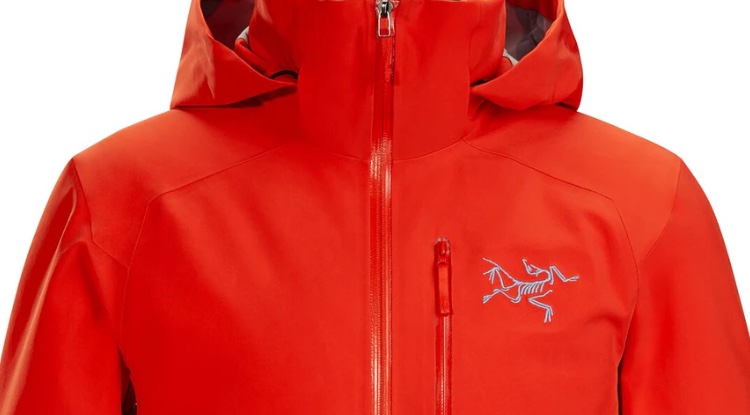 Arc'teryx is an outstanding and innovative brand from Canada. This brand takes a scientific approach to its products, bringing a range of high-performance layers that excel in any condition.
Arc'teryx produces a superb collection of clothing that includes jackets and mid-layers to pants and shells. They have a cool but restrained style, which is a refreshing change.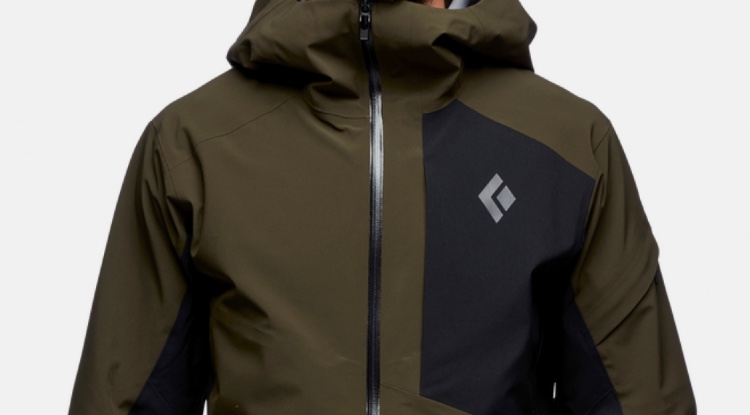 Black Diamond was established in 1957, with a focus on skiing and climbing. Their product range is well known to perform well in both sports.
Their excellent down jackets are among their most popular products. This is because they work exceptionally well while being eco-friendly.
Black Diamond's tasteful product range sits in the mid-price range, making their products great value for money.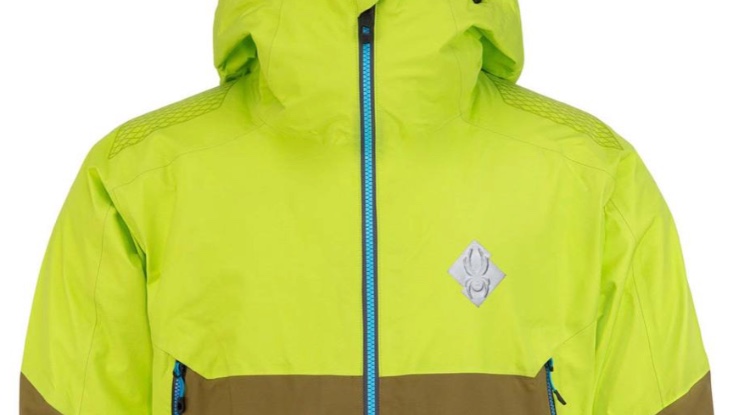 Spyder is located in Colorado in the American Rockies. This is a very popular brand that originally set out to provide skiers with great ski jumpers and pants.
However, Spyder has now developed a superb range of performance ski gear. You can buy anything from Spyder jackets and fleeces to gloves and socks, all worn by the US Ski Team.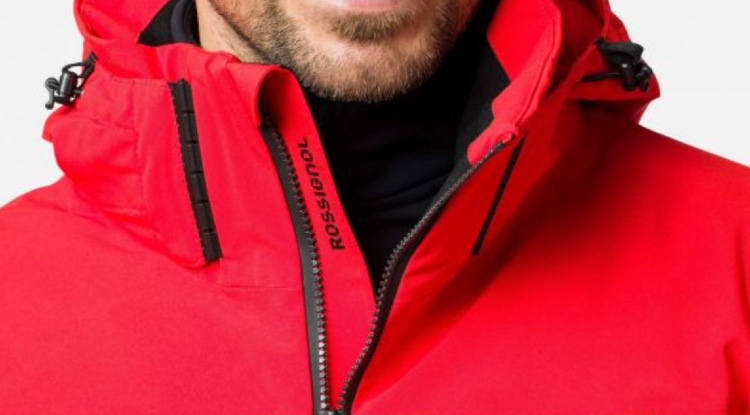 Dating back over 100 years, Rossignol has become an iconic ski brand. Their extensive experience in manufacturing every type of product for skiing makes them a reliable choice for any skier.
Whether you need a quality pair of skis or a simple hat, Rossignol is a brand that has you covered. They even do a fine range of snowboards.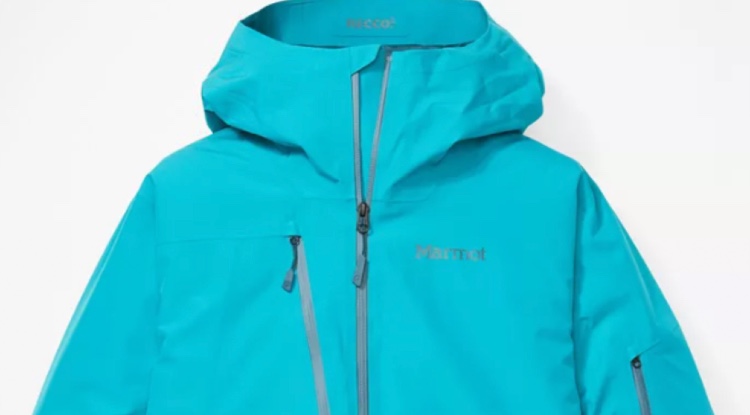 Marmot is a well-established brand that is probably better known for its camping equipment. Their quality tents and camping bags are all made from recycled and sustainable materials that perform exceptionally well.
However, they also produce a fantastic range of ski jackets and pants. These are of the same quality you can expect from their camping equipment.
Marmot's clothing range includes some excellent Gore-Tex items that will keep you bone dry and comfortable all day.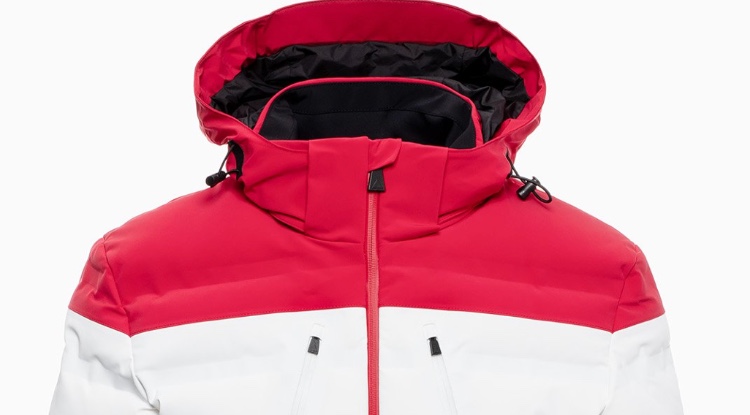 Aztech Mountain offers a slightly different style from the other brands in this list. Their style is a little more distinguished with a less technical look.
However, Aztech Mountain is a performance sportswear brand, which specializes in uncomplicated and purposeful design. So, even though their style is not typical, their products are just as high-performing as the other brands.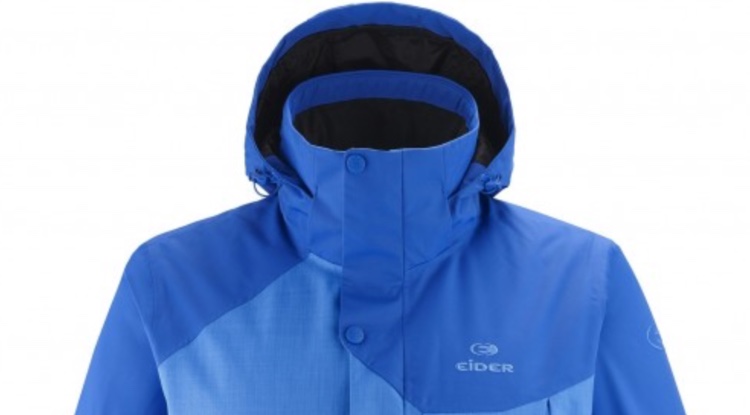 Eider has been going since 1962 and became the most popular ski brand in the world during the 1970s. It now specializes in providing skiers with technical clothing suitable for skiing deep powder.
Of course, you don't need to be a powder hound to benefit from wearing Eider clothing, but you know it will look after you if you decide to hit the backcountry.
Eider is a brand that continues to set ski clothing benchmarks with innovative design concepts and styles.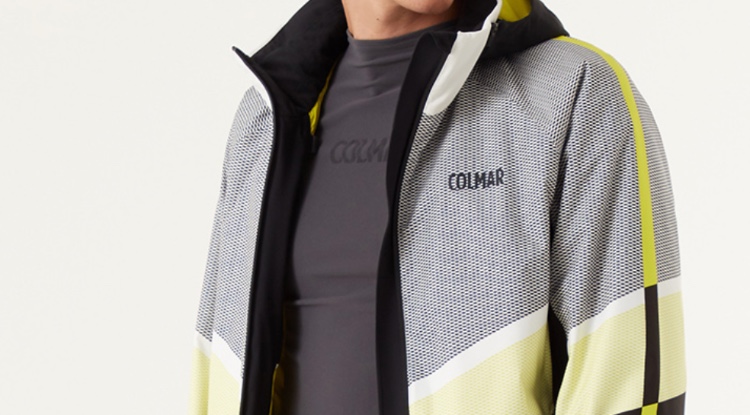 Colmar is another quality French brand that has been around since the 1920s. Its ski clothing blends style and practicality effortlessly.
The style of Colmar skiwear sees eye-catching colors matched with exquisite design that is in keeping with their French heritage.
Colmar ski clothing is popular with adrenaline junkies who like to take their skiing into the backcountry. While wearing Colmar apparel, you will stay warm, agile, and looking sharp.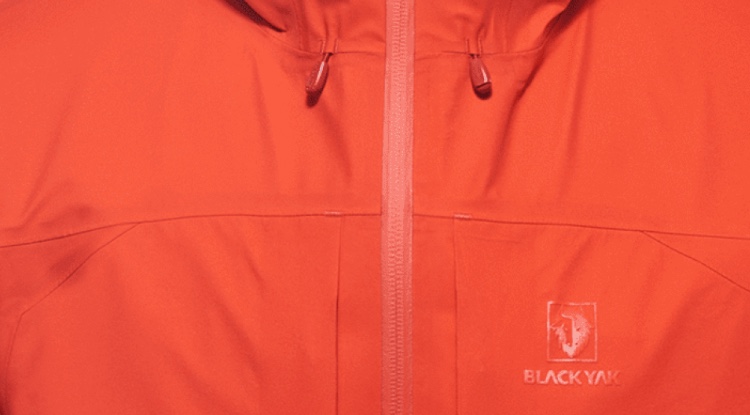 Black Yak is based in South Korea and produces some incredibly comfortable ski jackets designed explicitly for sub-zero days on the mountain.
They have been developing their excellent products since the 1970s, primarily for mountaineers. Therefore, their elegant, minimalistic down jackets provide superior warmth with great face coverage in high winds.
For something that is high-performing but a little different from what you would typically see on the slopes, check out Black Yak's products.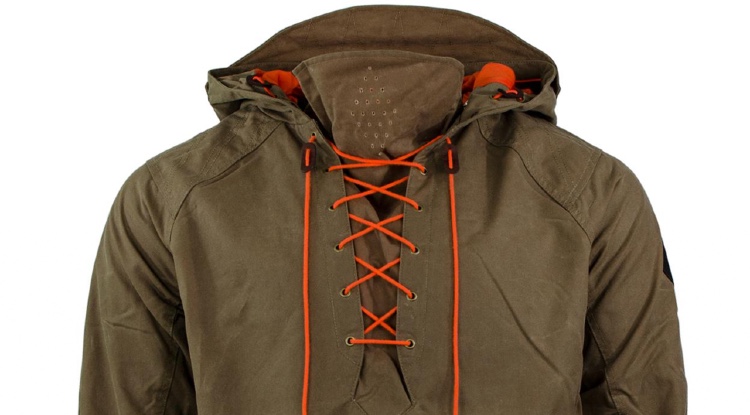 Alps & Meters is a Swedish brand that combines rugged and nostalgic design cues for a unique style. Their luxury ski clothing has been created for serious skiers that want superior quality without compromise.
Their outerwear is made from premium natural materials, such as water-repellent wool and waxed cotton. These are combined with windproof and waterproof membranes to keep you warm, dry, and protected.
These products are very high-end, which is reflected in their prices. This one is for the skier with deep pockets.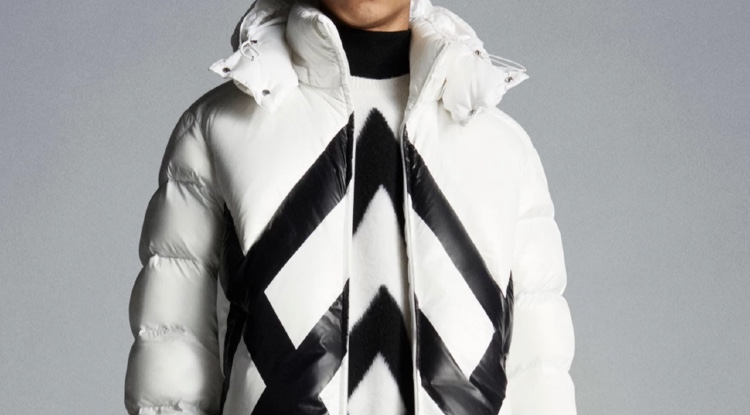 Moncler Grenoble was founded in 1952 by René Ramillon and André Vincent. This prestigious French brand has developed and tested its ski jackets in both the French Alps and Pyrenees.
These jackets have become well-known for their unparalleled warmth. Their unusual style is striking and popular with fashionistas in high-end ski resorts such as Courchevel and Val D'Isere in France.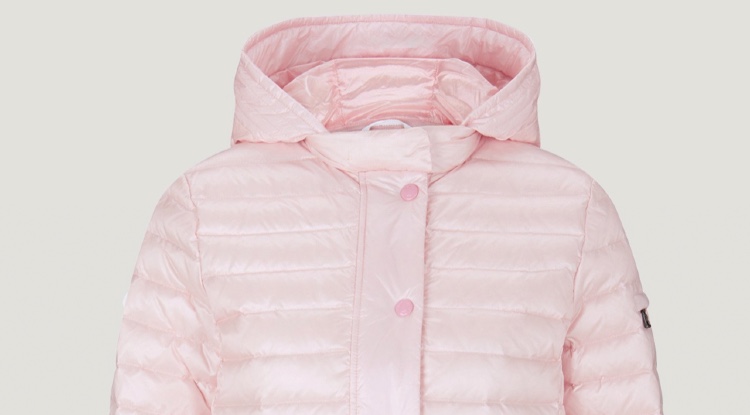 A clear rival to Moncler, Bogner produces very luxurious skiwear, renowned for its comfort and eye-watering price tag. With conspicuous designs and colors, these ski outfits make a statement.
The streamlined fit and comfort of Bogner ski clothes blend the styles of casual dress and sportswear.
How To Choose The Best Ski Clothing
It is all very well browsing what the best luxury ski brands offer. But, there is more to choosing ski clothing than their colors and names.
It is a good idea to take your time when buying ski clothing, as there are a few things you should consider. Therefore, here are some things to look for when purchasing your new skiwear.
Should You Buy An Insulated or Shell Ski Jacket?
How insulated your ski jacket is, is very important. By determining how much insulation you need, you will be able to choose the rest of your ski wear, including your layers and the overall style of your outfit.
Typically, you will choose between a thicker jacket with lots of insulation and a thinner waterproof outer shell.
A shell jacket will require you to wear additional layers under it, especially when the weather is particularly cold. However, you can reduce your layers on warmer days and spring skiing.
If you opt for a ski jacket with lots of insulation, you will need less layering, but it won't be as versatile when the weather changes. In this case, you may need to buy a thinner jacket for warmer days.
You will notice that there are two types of insulation – natural and synthetic. Natural down insulation is less bulky than synthetic insulation and is generally considered a luxury choice. However, you can still get a jacket with a fitted look with natural insulation.
If you choose a shell jacket, you need to be aware that there are two types – soft and hard.
Softshell jackets are made from highly breathable materials. These materials are very thin, making them easy to pack, and are excellent in warmer weather.
Hardshell jackets have superior waterproofing while being very windproof. They don't have insulation, so they are easy to pack, but you need to get your layering right.
By wearing a hardshell jacket with multiple thermal layers, you can keep warm while adding flexibility to your outfit to suit the weather conditions.
Waterproofing and Breathability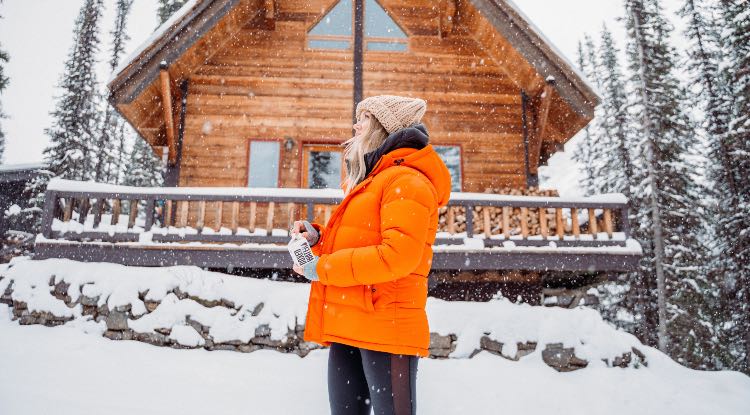 When you are looking through the offerings from these luxury ski brands, you will notice that there are lots of numbers involved. These numbers relate to the fabric's breathability and level of waterproofing.
It can be tricky to decipher the numbers, but we will make it easy to understand.
A fabric's waterproof level is measured using the height in millimeters of liquid that can build up on it before it starts to leak through. Breathability is calculated by how many grams of water vapor passes through a square meter of material in 24 hours.
With this in mind, quality outerwear will have a waterproofing rating of at least 10,000mm. But, if you can afford to go higher, aim for something with a rating of over 20,000mm.
When it comes to breathability, you should buy something with 20,000g/m2 or more for a highly breathable fabric.
Waterproofing is a more obvious feature to look at, but breathability is just as important as it helps you to stay comfortable, warm, and stops you from getting too sweaty. Some outerwear items use Gore-Tex which gives you a very high level of waterproofing and durability.
Gore-Tex is expensive, but sometimes it is the only thing that will keep you dry and comfortable.
Fit and Fabric
The material used in skiwear has varying weight and construction. These factors are something you should consider.
High-end ski jackets are made from two or three layers of tightly woven fabrics. The combination gives you a durable, hard-wearing piece of outerwear.
When you combine these high-quality fabrics with a well-tailored fit that suits your style, you will have an exceptional jacket or pair of pants.
If you want a more glamorous, sunny weather piste skiing style, choose fitted, thin, lightweight clothing. However, more serious skiers may want a more technical and sporty look focusing on movement and protection.
When you try a jacket on, make sure that the size you choose is big enough for the layers you may need. If you layer up with a jacket that is too tight, your range of motion will be restricted.
Additional Features Of Skiwear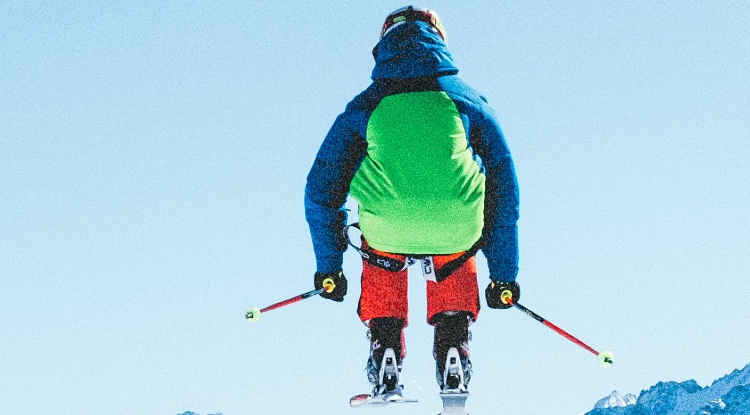 Some features of skiwear will enhance your time on the mountain. There are even some features that will make or break your day of skiing once you have used them.
With this in mind, you should take the time to inspect the features of ski wear.
For example, check the vents and pockets in both jackets and pants. If they don't have any venting or small pockets, you can get very hot and frustrated that you can't carry essential things.
Your jacket should have underarm vents, while your pants should have zipped vents on the legs. These will allow warm air to escape, cooling you down without needing to unzip the front of your jacket.
Pockets are very useful, and when you have the right ones, you don't have to ski with a backpack. However, good ski clothing brands recognize that we all ski with various gadgets and accessories, so they give us a good range of pockets.
Look for big mesh pockets on the inside of jackets, as they are ideal for storing your ski goggles. Other internal pockets are great for keeping your phone safe.
One of the most useful pockets in a ski jacket is located on the left forearm. This pocket is for your lift pass, so you can quickly swipe it at the lift without getting it out.
Other features that are useful when skiing are things like goggle wipes and Recco reflectors. To ensure your ski pants last a long time, check if the bottoms are reinforced, as these wear out quickly from walking in ski boots and getting caught on ski edges.
Hoods
You can buy ski jackets with either fixed or detachable hoods. Some jackets that are more technical have lightweight hoods to fold away into the collar.
Some people like to choose jackets with hoods with faux fur lining. These may be comfortable when the weather is dry, but they may not be the best choice when they are wet.
When trying a ski jacket on, make sure the hood fits over your helmet. By being able to do this, you will be able to keep extra warm when the weather turns freezing in the mountains.
Powder Skirts
Powder skirts are an excellent feature to have on a ski jacket. Powder skirts either fit snugly around the top of your pants or attach to them.
Powder skirts are very effective at keeping snow from getting into your pants. This is great on a cold day or if the snow is deep and you are hunting for untouched powder.
Final Thoughts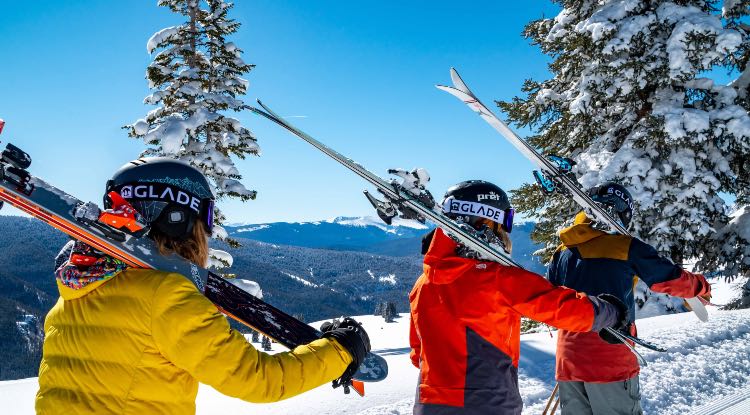 These are the best luxury ski brands 2021 has to offer. They produce great-looking clothing for both on and off the slopes.
But these brands made it onto this list for their performance and quality too. It is all very well buying a jacket and pants set that looks great, but there is no point wearing them if you are cold and uncomfortable.
Quality skiwear is expensive stuff; therefore, you need to know that it will last. These brands are renowned for making high-quality and robust ski clothing that will look great and perform well in years to come.
Images are from the ski brands and from Unsplash.com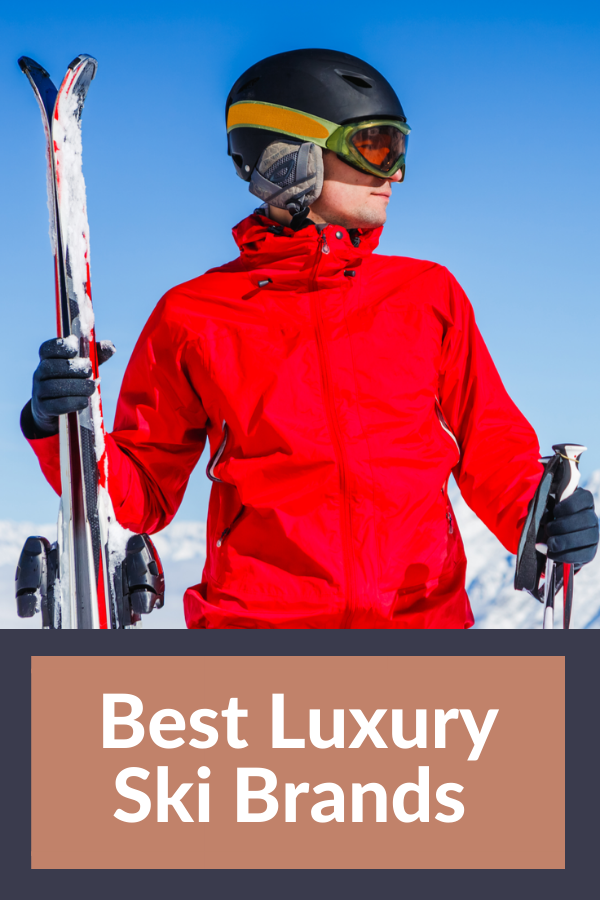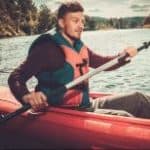 Author: Peter Salisbury
Pete is the Owner of KayakHelp.com. Born and raised in Cleveland, Ohio, he grew up kayaking, fishing, sailing, and partaking in outdoor adventures around the Great Lakes. When he's not out on the water, you can find him skiing in the mountains, reading his favorite books, and spending time with his family.