Studying the best is a great way to become one of the best. It is a tried and true mantra that pertains to almost any competitive sport you can imagine.
Kayaking is one of those sports, however, that falls a little bit outside of the scope of popular culture. So who are the best and most famous kayakers in the world?
We are going to use our time today to examine the lives of kayakers that have gained a particularly unique level of attention for their skills in this sport. We will also dive into how and why some of them became famous and built their skills.
If you are interested in the world of competitive kayaking, we will also provide some insights into that world!
Photo by Synto via Shutterstock
Intro to the World of Competitive Olympic Kayaking
Photo by GTS Productions via Shutterstock
There is a world of competitive kayaking that many beginners may not be aware of. Kayaking is actually an Olympic sport, and you can check out some of the results from the four different kayaking events in Tokyo here.
Kayakers that are interested in these competitive events get to choose from four main events: Kayak Single 1000-meter, Kayak Single 200-meter, Kayak Double 1000-meter, Kayak Four 500-meter.
There are men's and women's categories for these events at the Summer Games. In these past Olympics, athletes from the following nations took home gold medals in kayaking events: Hungary, Germany, Australia, and New Zealand.
In the distance events, Hungarian athletes were particularly dominant in both single and team events. On the women's side, Lisa Carrington was easily the most decorated kayaking athlete in the most recent Olympic Games.
She took home three gold medals in total. If you are interested in what these competitive Olympic kayaking events look like, check out the brief highlight video below!
How Do Kayakers Become Famous?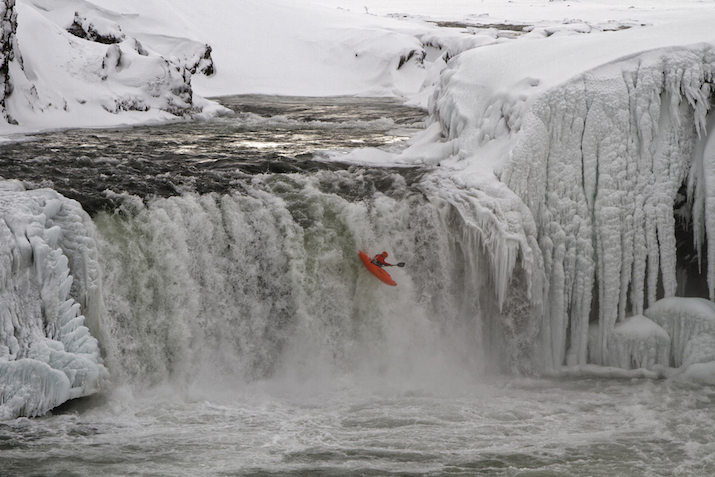 Photo by Pierre Jean Durieu via Shutterstock
One of the major ways that kayakers become famous is to push the limits of what is possible in the world of whitewater kayaking. A big part of that is successfully dropping larger and larger waterfalls.
Many of the famous kayakers on our list have gained notoriety because, at one time or another, they held the world record for the highest waterfall dropped in a kayak. These kayakers are just built differently because they are willing to send waterfalls that most of us would not even dare to kayak near.
There are also several competitive whitewater kayaking events that are held around the world on an annual basis. Some of the most notable competitions include the North Fork Championship in the U.S. and Adidas Sickline Extreme Kayak World Championship in Austria.
In addition to dropping waterfalls, a popular challenge for the best kayakers in the world is to run long stretches of a river without support. Sometimes known as "solo runs," these feats require stamina, technical kayaking ability, and, in many cases, survival skills.
Because people seem to be drawn to kayakers that huck themselves off massive waterfalls or complete grueling multi-day solo runs then they are drawn to those that paddle incredibly fast on flat water, all of the kayakers on our list are extreme athletes rather than Olympians.
The Best & Most Famous Kayakers in the World
1. Evan Garcia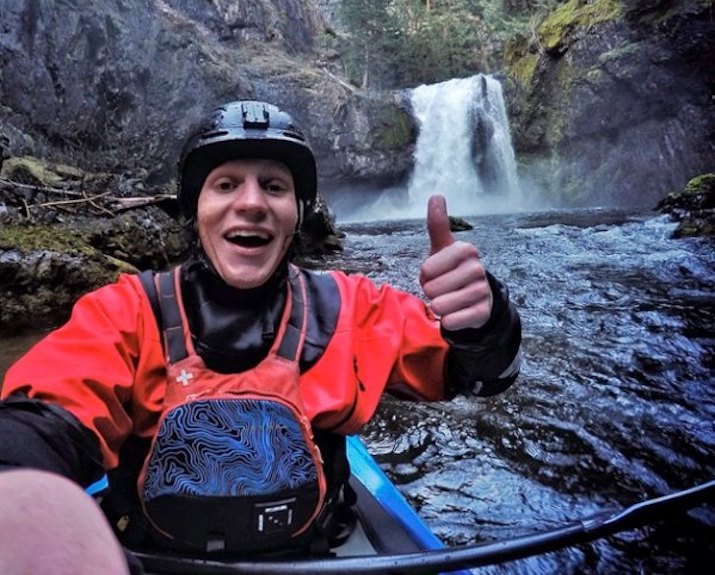 PC Men's Journal
Evan Garcia is one of the most rad kayakers out there and he gained a lot of fame when he dropped an 80-foot waterfall back in 2012. At one time, he held the world record for the tallest waterfall ever run in a kayak (that record has changed hands several times amongst the names on this list).
Evan won Male Paddler of the Year in the 2013 Canoe and Kayak Awards and was nominated again in 2015. He is originally from Bozeman, Montana, but he continues to churn out impressive edits from rivers all over the world.
Evan is also a founding partner of Substantial Media House, which specializes in producing epic whitewater films. He regularly teams up with some of the other big names on this list to run big rivers or drop epic waterfalls, so don't be surprised if you see him in an edit with several other famous kayakers.
You can follow Evan online @egkilla on Instagram or via his Facebook page. You can also watch one of his most-watched videos using the link below.
2. Nouria Newman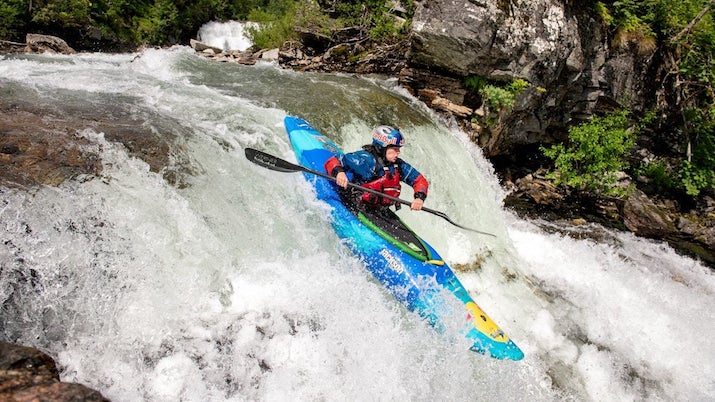 PC Outside Magazine Online
Nouria Newman's name has become synonymous with the first descents of some of the most deadly stretches of whitewater in the world. She also pushes the boundaries by paddling long stretches of a river alone.
These are rare undertakings in the kayak world, which is saying something in a sport where pushing boundaries is the norm. One of Nouria's most recent trips was focused on a 233-mile stretch of whitewater divided among the Zanskar, Tsarap, and Indus Rivers.
Some folks call this area "The Grand Canyon of Asia," and few had really scouted the entire stretch before Nouria paddled it. It wasn't without trials, tribulations, and life-threatening close calls, but the French woman dared it nonetheless and, in the process, cemented her place among the best kayakers in the world.
You can follow Nouria online @nourianewman on Instagram or via her Facebook page. You can also watch one of his most-watched videos using the link below.
3. Rush Sturges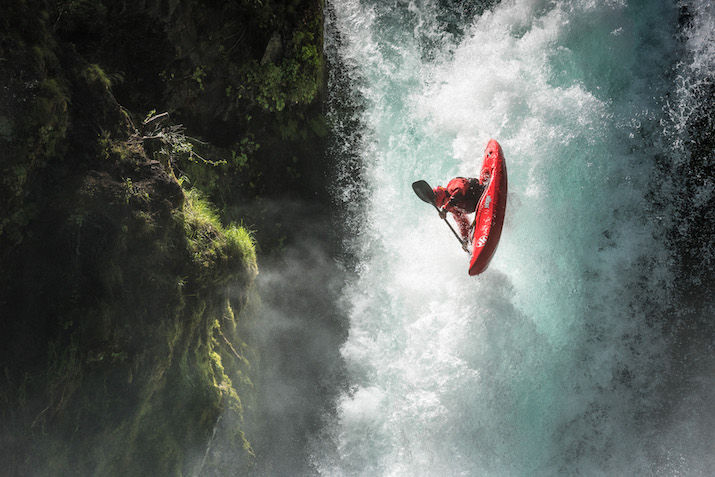 PC Michael Clark Photo via Facebook
Rush Sturges is both an accomplished kayaker and whitewater filmmaker. He regularly teams up with other famous paddlers like Ben Marr and Evan Garcia to film and produce amazing edits of big whitewater runs.
He is a regular at Inga Rapids and on the Little White Salmon River. Oh, and he also produced this crazy video of him and Ben Marr ripping through a tiny drainage ditch at speeds of more than 44 miles per hour.
Rush originally burst onto the scene when he won the Junior World Championships in freestyle kayaking back in 2003. He is the co-founder of Young Gun Productions and Outside Magazine named him one of the 20 greatest outdoor athletes of all time.
You can follow Rush online @rushsturges on Instagram or via his Facebook page. You can also watch one of his most-watched videos using the link below.
4. Rafael Ortiz
PC Cassie Bergman via Facebook
Rafael Ortiz's pursuit of kayaking down Niagara Falls is the stuff of legend in the kayaking world. While that is still a dream of his, he has dropped several outstandingly large waterfalls, including Mexico's 130-foot Big Banana Falls.
He has also dropped Palouse Falls in Washington, which stands at a massive height of 189 feet. Rafa is a Red Bull athlete that has also pushed the boundaries of kayaking where you would least expect it.
The video we link to below shows Rafa testing his kayaking skills on another form of whitewater that is even colder than what he has built his reputation on: snow!
You can follow Rafael online @rafaortizkayak on Instagram or via his Facebook page. You can also watch one of his most-watched videos using the link below.
5. Ben Marr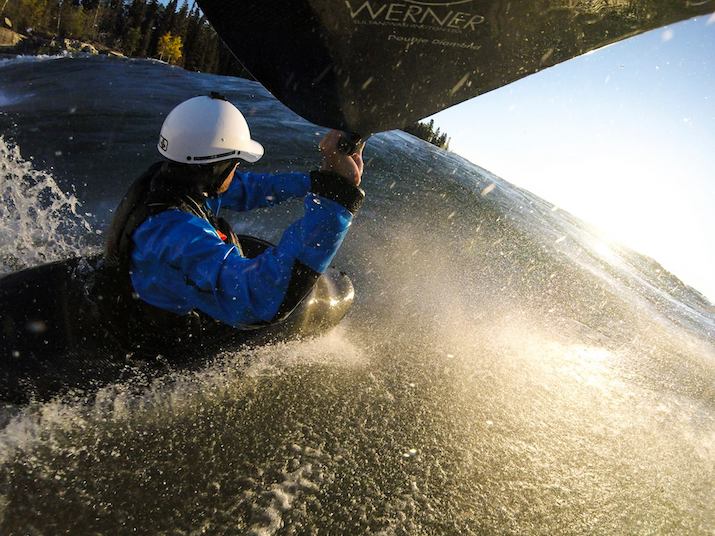 PC Benny Marr via Facebook
Clips of Ben (or 'Benny') Marr running some dangerous stretches of whitewater can often be seen in films produced by his buddy Rush Sturges and alongside another friend, Evan Garcia.
He isn't as well known for waterfall drops as some of his peers, but he is the other half of that insane drainage ditch video I mentioned in Rush's section. He has also checked off impressive runs of Inga Rapids, the Little Big White, and most of the major class V rapids in the United States.
In his own business pursuits, however, Benny has taken a more holistic approach to help whitewater kayakers overcome psychological and physiological hurdles. He currently offers an online kayaking course that combines his love of whitewater with his passions for yoga and breathwork.
You can follow Ben online @bennymrr on Instagram or via his Facebook page. You can also watch one of his most-watched videos using the link below.
6. Tyler Bradt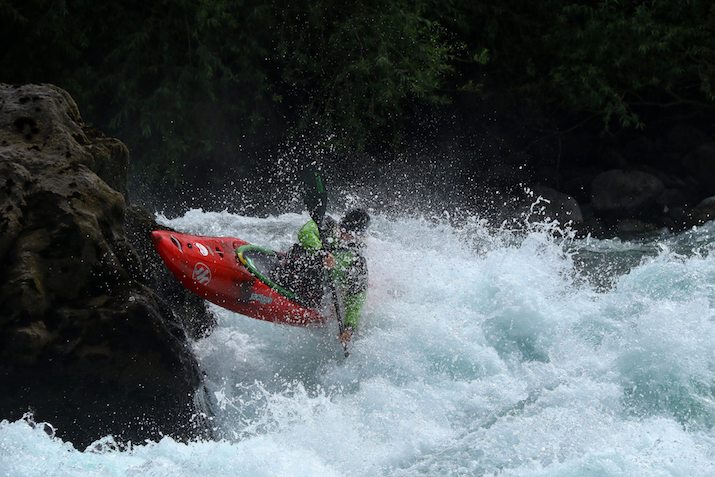 PC Tyler Bradt via Facebook
Tyler Bradt is the current world record holder for the largest waterfall drop in a kayak. The record took place on the 189-foot drop of Palouse Falls in Washington, which took place on April 21, 2009.
Palouse Falls has also been run by Rafa Ortiz (but he ejected upon impact) and Knox Hammack. So, technically, Tyler is a co-owner of this epic record, but that doesn't take anything away from his accomplishment.
Tyler also has plenty of other notable whitewater runs under his belt and he originally hails from Montana. He was named Outside Magazine's Adventurer of the Year in 2012 after completing a 258-mile journey in the Gulf of California from Kino Nuevo to Loreto, Mexico.
Some of Tyler's other accomplishments include kayaking the highest volume rapids in the world on the Congo River, leading a six-month expedition to Eastern Africa, and driving a fire truck fueled only by vegetable oil from Alaska to Argentina.
You can follow Tyler online @tylerbradt on Instagram or via his Facebook page. You can also watch one of his most-watched videos using the link below.
7. Aniol Serrasolses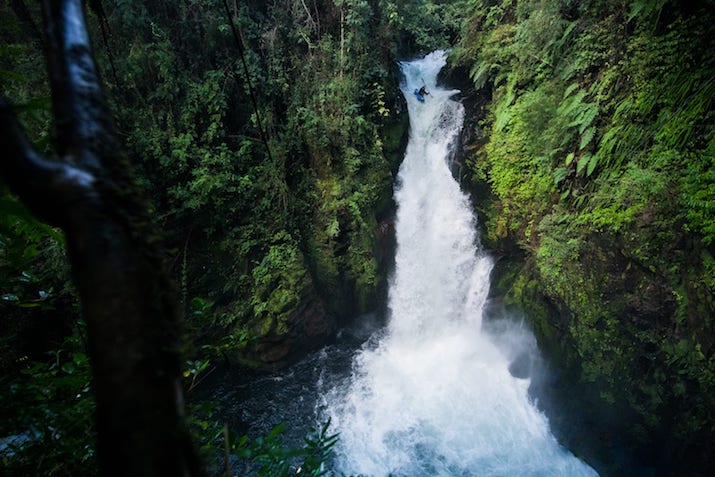 PC Rico Gantz via Red Bull
Some people have referred to Aniol Serrasolses as the "Alex Honnold of The Whitewater World." The Spanish paddler completed a solo descent of the Stikine River in British Columbia to earn this well-fitting nickname.
The river is one of the most difficult on the planet and he successfully soloed it during one of the highest flows ever recorded. Like Rafa, he is also a Red Bull athlete and he attributes his immense passion for kayaking to his brother Gerd, who first exposed him to the sport when they were young boys.
Aniol has gained notoriety for pushing the boundaries of whitewater kayak expeditions in his career. He is also credited with the first descent of Keyhole Falls in Canada and, recently, he took home the championship at the Futaleufu XL competition in Chile in 2020.
You can follow Aniol online @aniolserrasolses on Instagram or via his Facebook page. You can also watch one of his most-watched videos using the link below.
8. David Fusilli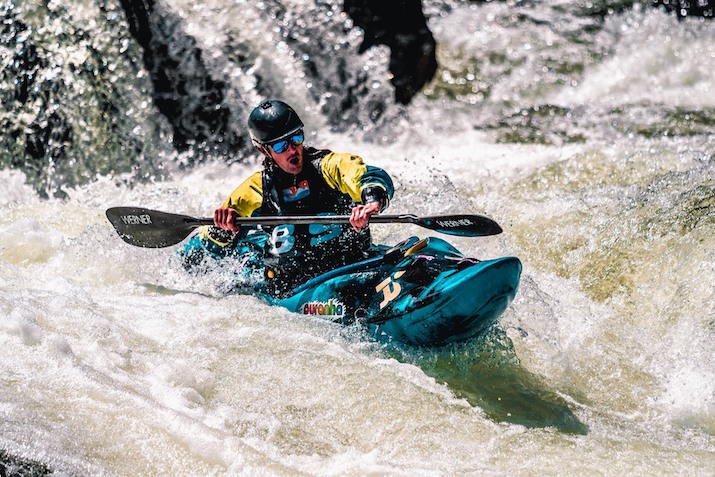 PC Dave Fusilli via Facebook
Dave Fusilli is sponsored by many of the most recognized names in the kayaking industry. This includes brands like Immersion Research, Werner Paddles, Shred Ready, Five Ten, and Pyranha.
He spends a lot of his time sending waterfalls in the rainforest gorges of Washington and he is a founding member of the famous kayaking group Demshitz. Meaning "those people," this group also includes brothers Graham and Jared Seiler.
Dave credits his parents with teaching him how to kayak at the early age of seven years old. At that time, he says most of his gear was homemade, which illustrates how far he has come to now represent some of the top kayaking gear brands in the world.
He has been a member of the U.S. Freestyle kayaking team and has several large drops under his belt. If you ask him, though, he might just tell you that his largest accomplishment is paying his bills representing some of the best kayak brands!
You can follow David online @davefusilli on Instagram or via his Facebook page. You can also watch one of his most-watched videos using the link below.
9. Pat Keller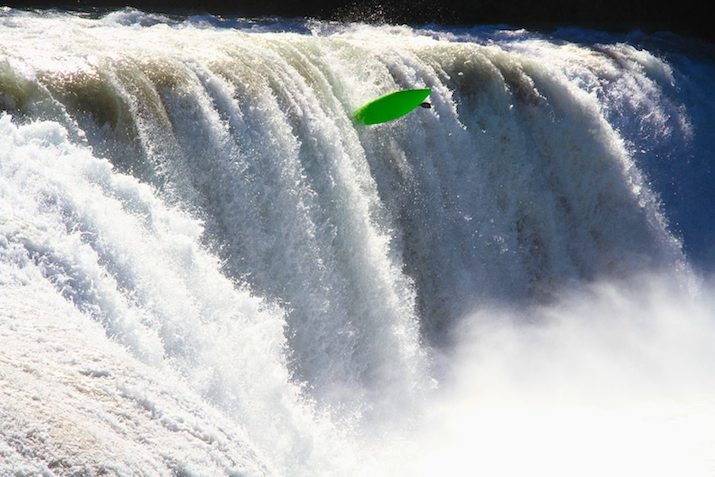 PC Pat Keller via Facebook
While most of the best and most famous kayakers in the world call the American west home, Pat Keller makes his living in the Southeast. More specifically, the Asheville, North Carolina native has opened many kayakers' eyes to the magical whitewater of that region.
Pat also has a very distinct paddling style that sets him apart from the crowd and his aggressive racing style is impossible not to notice on the course. He received the Canoe and Kayak award for Male Paddler of the Year in 2014.
Keller's notoriety has also grown in leaps and bounds as he has earned multiple wins in one of the most highly-anticipated and widely celebrated whitewater kayak races in the world. He has also raced in it numerous times and is almost always among the top 5 finishers.
Labeled as "The Greatest Show in All of Sports," the Green Race features more than 170 racers and usually attracts over 2,000 spectators. It is the largest extreme kayak race in the world and is sponsored by the likes of NRS, Kotatat, and Dagger Kayaks.
You can follow Pat online @patkeller406 on Instagram or via his Facebook page. You can also watch one of his most-watched videos using the link below.
10. Dane Jackson
PC Dane Jackson via Facebook
Since we were just talking about the Green Race, Dane Jackson is the reigning champion and is one of Pat's top competitors. In his career, Dane has progressed from being a child prodigy to becoming one of the sport's most recognizable icons.
Dane's father is the Olympic paddler Eric Jackson and the founder of Jackson Kayaks. That pedigree has placed Dane in the spotlight from nearly the first time he sat in a kayak, but he has more than lived up to the hype.
Like Pat, Dane is based in the southeastern United States and calls Rock Island, Tennessee home. However, his pursuits of the most epic and thrilling whitewater runs have led him to live and travel in his RV for more than six months every year.
In addition to being the reigning champ of the Green Race, Dane has also won the Freestyle World Championship and the North Fork Championship multiple times. In total, he owns more than 80 first-place medals from competitions all over the world and he is a sponsored Red Bull athlete and a member of Team Kotatat.
You can follow Dane online @danejacksonkayak on Instagram or via his Facebook page. You can also watch one of his most-watched videos using the link below.
Final Thoughts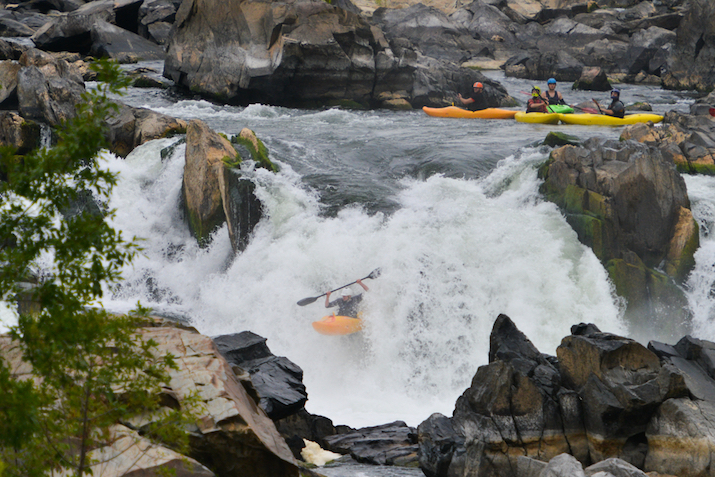 Photo by Orhan Cam via Shutterstock
In order to be the best, you have to beat the best. This is a common saying throughout the sports world and if you have an interest in either competitive kayaking (Olympic-style) or pushing the limits in the whitewater world, start following the careers of some of the best and most famous kayakers in the world.
Even if you do not aspire to drop 80-foot waterfalls or crush world records in competitive events, many of these kayakers are human highlight reels. They can provide entertainment and also inspiration to get out in your kayak more often.
We hope you have enjoyed learning a little more about the best and most famous kayakers in the world. We also wish you the best and most exciting kayaking adventures in the months to come!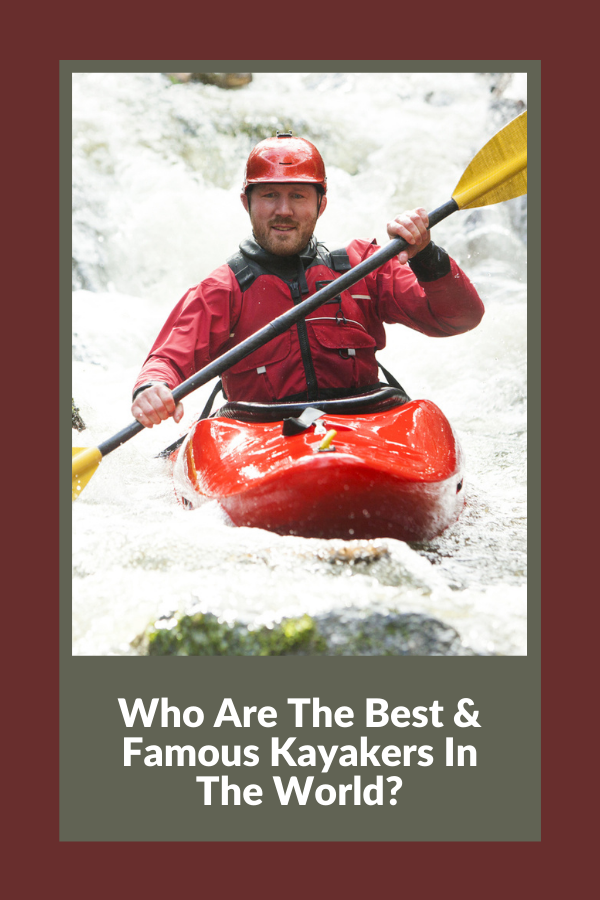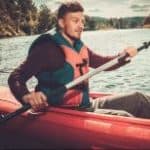 Author: Peter Salisbury
Pete is the Owner of KayakHelp.com. Born and raised in Cleveland, Ohio, he grew up kayaking, fishing, sailing, and partaking in outdoor adventures around the Great Lakes. When he's not out on the water, you can find him skiing in the mountains, reading his favorite books, and spending time with his family.