Sometimes cold weather gives kayakers opportunities to enjoy their favorite waterways without dealing with the typical crowds.
But paddling when the temperatures are close to freezing requires a lot more preparation (and layers!) than standard, warm-weather paddling.
If you live in a location where it gets cold, rainy, or even snowy during the winter months, you don't necessarily have to use one of the best ways to store a kayak in the garage and forget about paddling until the weather warms up.
With the items from our best cold weather kayak gear list, you can continue to paddle in almost any weather you could imagine.
But, as you might imagine, a failure to adequately prepare for cold weather kayaking comes with greater consequences than not being prepared for warm weather paddling.
So, if you're interested in continuing your paddling adventures through the winter, we also recommend that you read our article on the top 10 winter kayaking tips and tricks for beginners.
But, without further adieu, let's dive into our cold weather kayak gear list!
Full Body Cold Weather Kayak Gear
When we refer to full-body cold weather kayak gear, we're mainly referring to wetsuits and drysuits. But there are advantages and disadvantages to both, so we'll outline a few of those pros and cons here.
Drysuit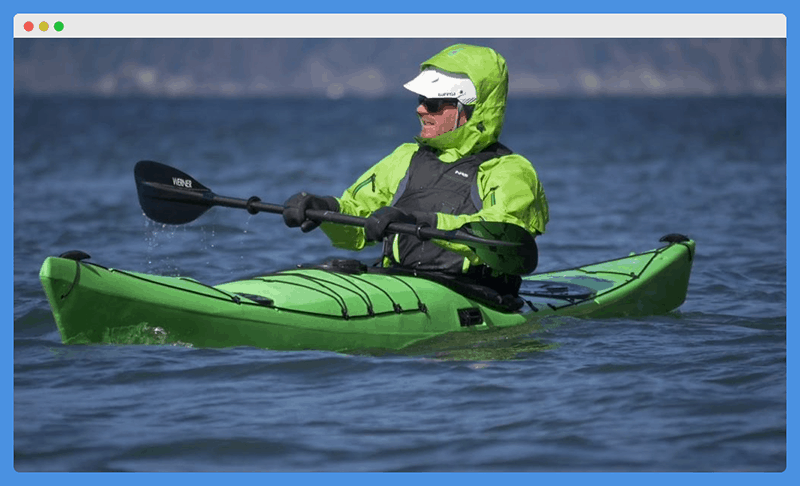 Drysuits are great for cold weather kayaking because they give you the ability to wear more layers underneath. This allows you to layer up with fleece or other synthetic base layers to keep you warm when temperatures go low.
Many drysuits themselves don't necessarily provide a thick layer of insulation, but they are very effective at keeping you dry.
You'll find designs with elastic at the neck, ankles, and wrists and you'll also find some designs with booties and gloves sewn directly into the drysuit.
Drysuits are also a great choice for cold-weather kayaking because they're easier to put on and take off than wetsuits.
This gives you the freedom to unzip and roll your drysuit down to relieve your bladder without dampening yourself and your base layers.
Also Read: Kayak Safety Equipment List
Wetsuit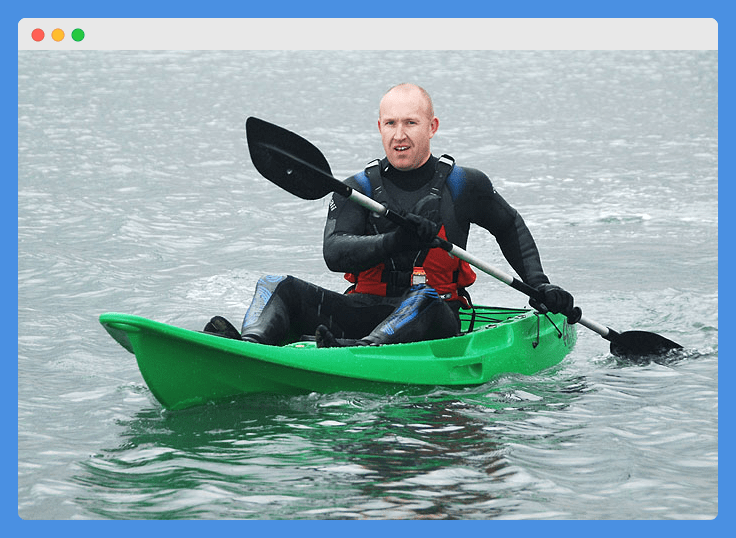 Wetsuits are also an option for cold weather kayaking and they tend to be more common for whitewater kayaking.
Like wetsuits for surfing, they work by using the heat of your body to warm up the water that gets trapped inside the wetsuit after submersion.
Wetsuits are also available in different thicknesses and the appropriate choice for you will depend on just how cold the water and air temperatures are in your area.
Generally speaking, however, most cold weather kayakers that use wetsuits opt for a minimum thickness of six millimeters when temperatures dip below 40 degrees Fahrenheit.
The downside of a wetsuit is that you can't layer underneath them for extra warmth. And unless you're comfortable relieving your bladder inside your wetsuit, it'll be a bigger process to take it off when you need to use the restroom.
Check Price On Amazon
In our opinion, it's worth it to spend the extra money to invest in a full-body cold weather kayak solution that's truly going to keep you warm.
While a wetsuit can be a budget-friendly option, we'd recommend opting for a drysuit like the Kokatat Hydrus Swift.
This drysuit offers a zippered entry across the chest for easy on-and-off versatility. It utilizes latex gaskets to seal around your neck and ankles and hook-and-loop closures to tighten the wrists down to your preferred level of security.
The exterior of this drysuit is finished with a durable water repellent (DWR) coating for extra moisture resistance and the inside of the suit includes a moisture-wicking liner that helps to carry away sweat as the days warm up.
Cold Weather Kayak Headwear
Some kayak drysuits will come with a hood or cap that will help you keep your head warm. If the one you choose doesn't, however, you'll need to consider getting separate headwear to keep the heat from escaping from your head.
Neoprene Cap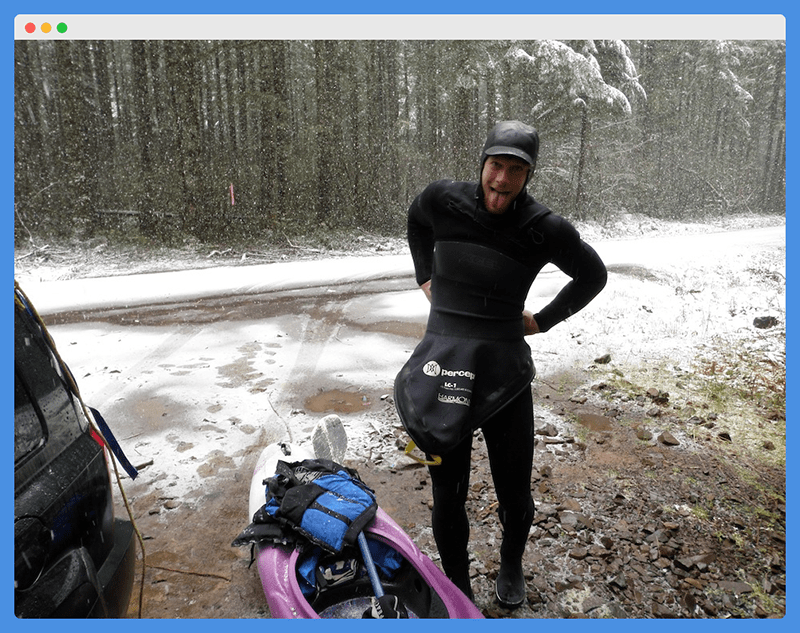 A neoprene cap is a great way to keep your head warm when cold weather kayaking. This solution is best for any kayaking situation where you expect that it's more than likely you'll get wet at some point during your day.
This could be a result of rain or snow, sea spray, or because you capsize running whitewater. Neoprene caps are great for all of these situations because they can get wet and still keep your head warm.
They function in much the same as a full-body wetsuit, which is why they are also a popular choice for surfers in cold ocean waters.
They effectively trap the heat that would otherwise escape from your head to keep your head (and ears) protected from the cold.
Thick Wool Beanie
If you're 99.99% confident that it won't rain and you won't be going for a swim while you're kayaking, you can also consider just wearing a thick wool beanie instead of the more cumbersome option of a neoprene cap.
This option is more easily removable than a neoprene cap if your head gets really hot, but it's still effective at trapping heat and keeping your head and ears warm.
We recommend wool over cotton because it's a better insulator and more effective at trapping heat in cold conditions.
However, a wool beanie will be significantly less effective than a neoprene cap if it gets wet.
So you'll just need to be very confident you'll stay dry (or have a backup plan in place) if you choose this cold weather kayak headwear option.
Ballcap and Buff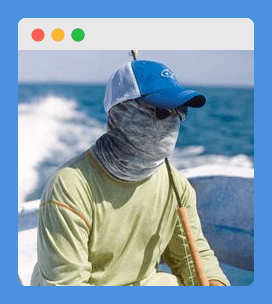 With all of the other layers you'll be wearing when cold weather kayaking, some paddlers don't like to have their heads overly-insulated as well.
You should keep in mind that 'cold' can be a significant range and depend on your personal tolerance.
So if you always run hot and find that you get sweaty and uncomfortable wearing a neoprene cap or thick wool beanie, you can also go with the combination of a ballcap and Buff (or neck gaiter).
This combination will also give you more sun protection if you're paddling on sunny, cold days.
The ballcap and Buff combo give you the flexibility to wear the Buff down around your neck or to pull it up for extra face, neck, and ear insulation.
So this headwear choice has the ability to adapt as weather conditions change on the water.
Check Price On Amazon
If you're truly paddling in really cold weather, there's no better option than a neoprene cap, which is why we recommend looking into something like the NRS Storm Cap.
This is a case of preparing for the worst and hoping for the best, but you can always pack a beanie or ball cap in case things warm up.
This particular neoprene cap is 2.5 millimeters thick and it has a no-buckle chin strap that eliminates the likelihood of the strap becoming accidentally unbuckled or the Velcro wearing out over time.
It's also finished with taped seams to help keep the water out and heat in.
Cold Weather Kayak Uppers
If you live in a place that experiences significant temperature swings throughout the day, it may be better to get separate upper and lower layers instead of a full-body wetsuit or drysuit. This will give you the freedom to add or remove layers as temperatures change.
Paddle Jacket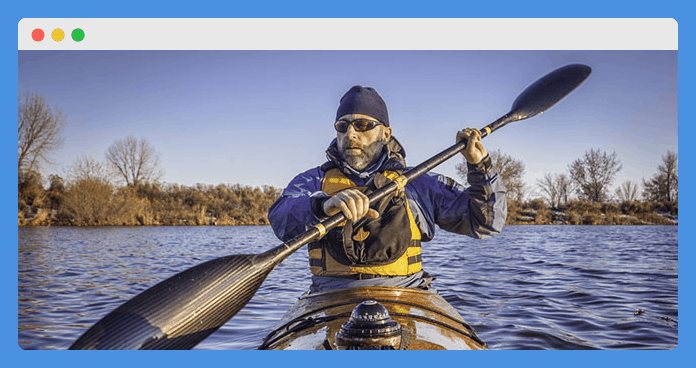 A paddle jacket is a windbreaker-type layer that goes on your upper half. It's designed to be worn over your other layers and provides an extra layer of protection against cold breezes and chilly sea spray.
This type of layer usually has some sort of hook-and-loop straps at the neck and ankles for security. Some may feature a zippered collar design, but these paddle jackets generally don't feature latex closures as you'll find on most kayak drysuits.
Wetsuit Top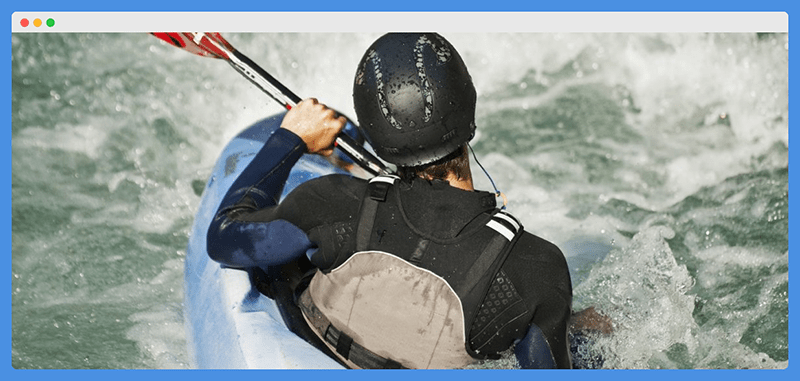 A wetsuit top is another choice to add insulation to your torso when paddling in cold weather. Instead of putting on a full wetsuit, this top will provide extra warmth for your upper body without requiring as much effort to put on and take off.
Usually, wetsuit tops are more common for whitewater paddlers or those who are absolutely expecting to get wet while paddling.
If you don't expect to get wet, however, they can be a bit snug and uncomfortable for casual cold weather paddling.
Check Price On Amazon
Many kayak and canoe guiding companies buy these paddling jackets for their guests because they are affordable and effective. So if you're just getting into cold weather paddling, this is a great place to start.
The NRS Rio Hooded Paddling Jacket features a bungee-style waist with a barrel-lock cinch so that you can keep it tight against your body.
It offers a very roomy design that allows it to comfortably fit paddlers of many different body types.
Cold Weather Kayak Lowers
Just like with uppers, adding lower layers will give you the freedom to layer up or layer down depending on the conditions. So let's discuss a few layer choices for keeping your lower half warm when cold weather paddling.
Paddle Pants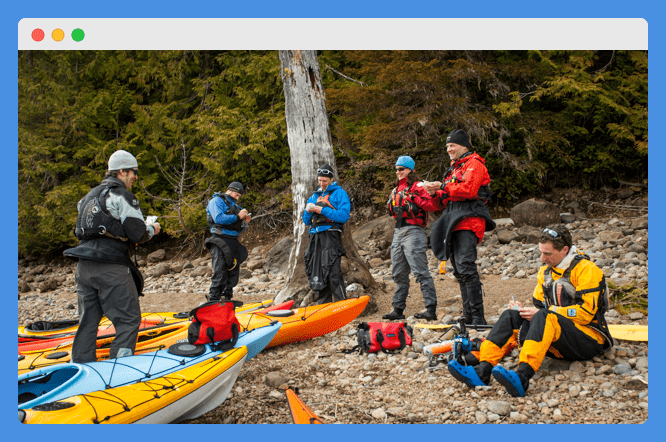 Paddle pants are the partner to your paddle jacket and they provide an extra layer of windproof insulation for your lower half.
These pants are not designed to be waterproof, but they will keep your underneath layers drier if it's raining or you're paddling on a day with heavy sea spray.
These paddle pants are typically made with a bungee-style waist and ankles. Some of the higher-end models include a belt-style waist loop that provides extra ability to secure them tightly and keeps more water out if you do go for a swim.
Wetsuit Bottom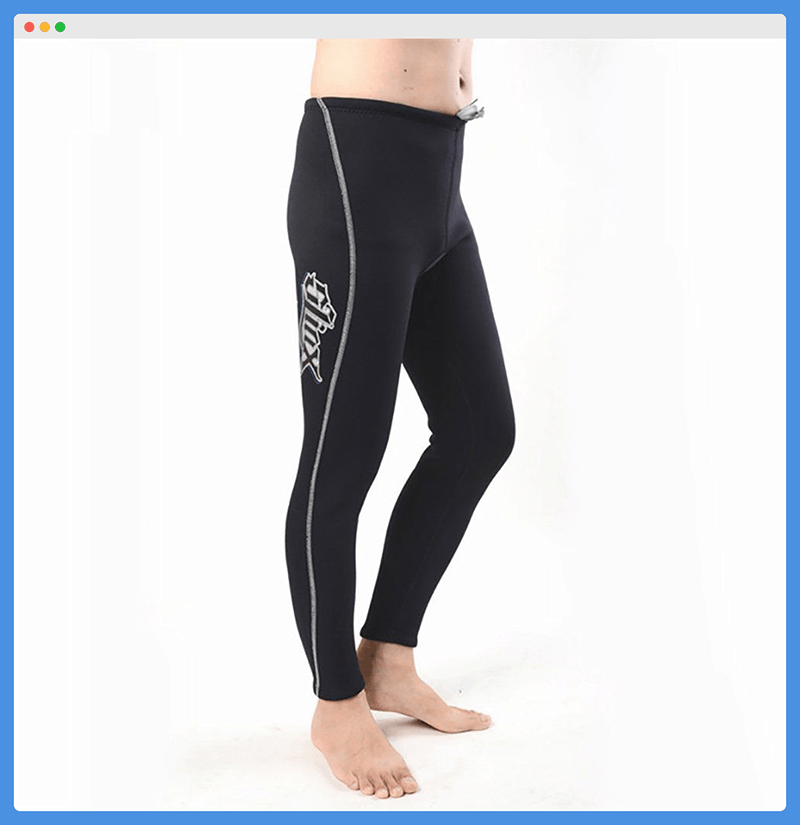 You'll also be able to keep your bottom half warmer with a wetsuit bottom of a proper thickness.
Most wetsuit tops and bottoms should be at least six millimeters thick when temperatures dip below 40 degrees Fahrenheit, but wetsuit bottoms can be useful in temperatures up to 65 degrees Fahrenheit.
While wetsuit bottoms won't keep you 100% dry if it's raining or you go for a swim, they will trap in more heat to keep you warm.
The only disadvantage of this solution is that you won't be able to add layers underneath your wetsuit bottoms for additional insulation.
Check Price On Amazon
The NRS Rio Paddling Pants are the partner-in-paddling-crime for your paddling jacket. These pants are made from a durable nylon oxford fabric that's coated with a urethane finish for extra water and wind resistance.
They boast taped seams to help keep water out and they're also made to give you the ability to wear warmer clothing layers underneath.
Elastic ankle closures at the bottoms help to keep water out and barrel-lock cinch at the waist allows you to tighten them down to your unique preference.
Cold Weather Kayak Gloves
As temperatures drop, our bodies naturally shunt blood away from our extremities to keep our critical organs functioning properly.
That's why our hands are one of the first things to get cold when paddling, and it's also why kayak gloves are an important addition to any cold-weather kayak gear list.
Gloves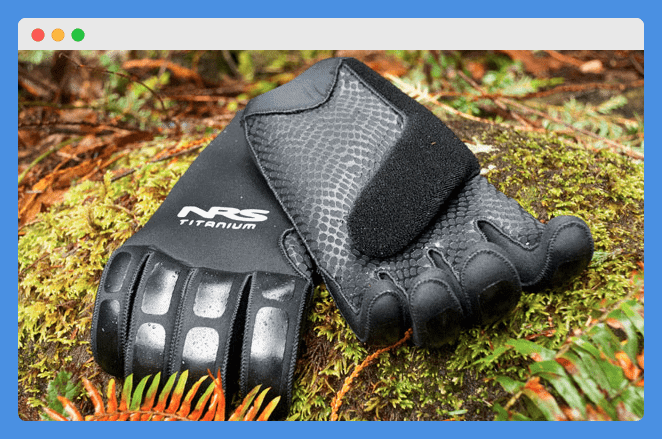 Kayak gloves are great because they provide extra insulation for your hands without compromising your dexterity. These gloves can also help to improve your grip on your kayak paddle when conditions are wet and cold.
Kayak gloves come in many different thicknesses, much like wetsuits.
While some folks use thinner kayak gloves for added security and hand protection in the summer, we recommend looking for gloves with a minimum thickness of three millimeters for cold weather paddling.
Mittens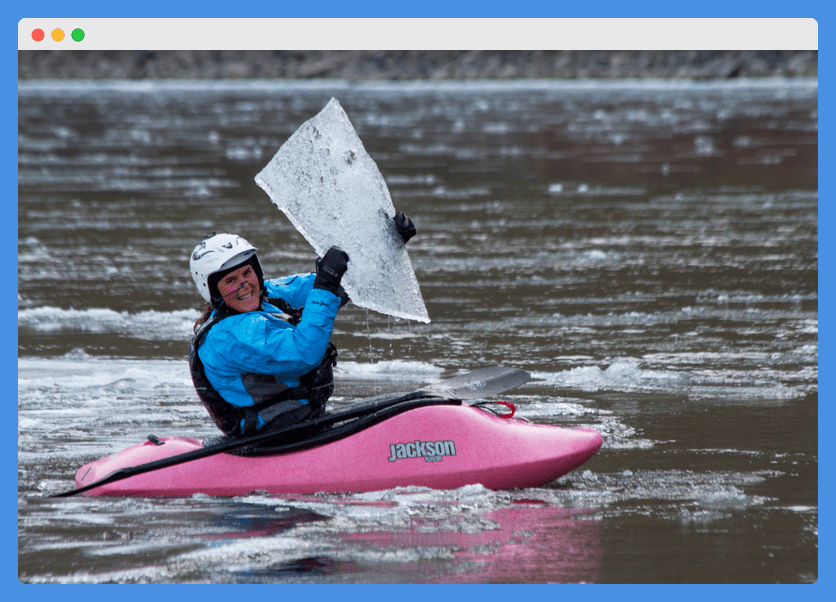 You may also choose to opt for kayaking mittens to keep your hands warm in cold weather.
Mittens have the added advantage of keeping all of your fingers together in one compartment, which generally keeps all of your fingers warmer than if you were wearing gloves with individual fingers.
That being said, maintaining dexterity can be really important for other kayaking functions that have nothing to do with paddling.
So many experienced paddlers prefer to keep their fingers separate for opening storage compartments, securing or removing their spray skirt, or a variety of other functions.
Pogies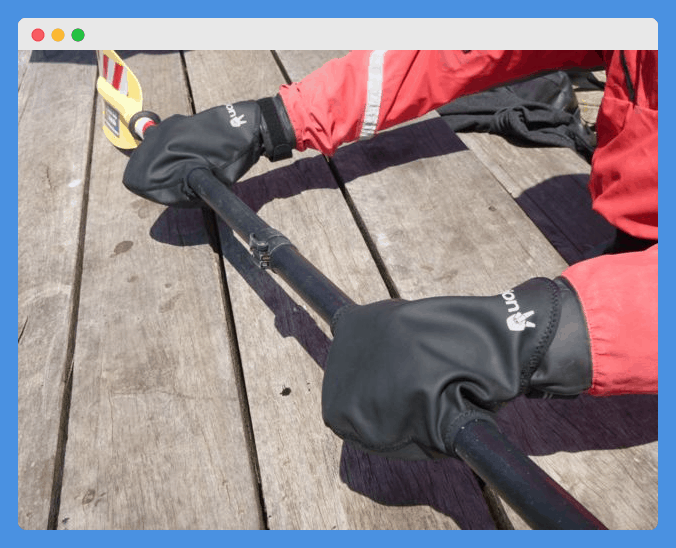 Pogies are another option for cold weather kayaking and they are somewhat of a combination of gloves and mittens.
Pogies actually permanently attach to your kayaking paddle to insulate your hands and make it easier to keep hold of your paddle in cold conditions.
Some pogies even strap or zip into a compatible kayak drysuit to provide a continuous layer of weather protection and some designs allow you to wear an additional pair of kayaking gloves inside of them.
Check Price On Amazon
We recommend something like the NRS Hydroskin Gloves because we've found that maintaining the use of our fingers can be critical when kayaking in cold weather.
We also like to have the ability to let go of our paddle at a moment's notice if something unexpected occurs.
These kayak gloves are coated with a durable water repellent finish for added water and wind resistance. They also include a ThermalPlush lining for added insulation and a GripCote palm for extra grip on your kayak paddle.
Cold Weather Kayak Booties
Even though they'll be safely secure in the cockpit of your kayak, your feet will need extra protection when you're paddling in cold weather. So let's discuss a few ways you can go about insulating your feet in cold weather.
Booties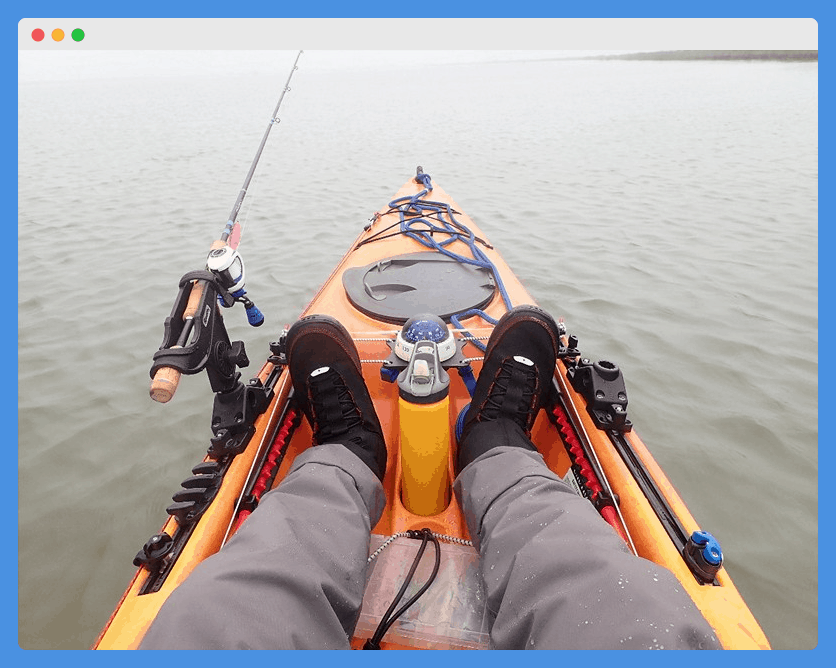 Booties are a super popular choice for kayaking in cold weather because they provide insulation for your feet and also have added grip for when you pull up onto land. Just like with a wetsuit or neoprene cap, thicker booties will provide more insulation as the temperatures get colder.
Many cold weather kayakers prefer booties because they trap heat inside and keep your feet insulated from cold air and wind.
However, booties will keep your feet wet all day long if you step into the water with them when preparing your kayak while other options may allow your feet to dry and warm up that way.
Wetsuit Socks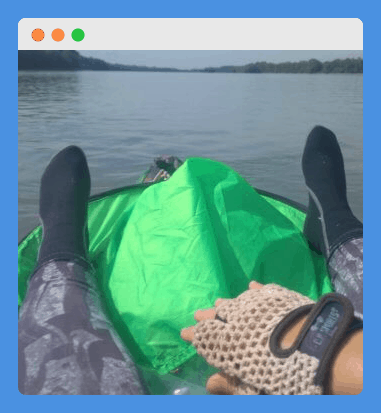 If you don't need something quite as thick and bulky as kayaking booties, there are also wetsuit socks that are designed to be used in conjunction with some type of sandal or wet shoe.
For conditions from 50 to 60 degrees Fahrenheit, it might be more comfortable to wear a pair of these wetsuit socks inside your Chacos or Tevas.
But wetsuit socks aren't a standalone option because most of them do not include any sort of grip or protection if you were to walk on the beach with nothing else on your feet.
They are purely made for extra insulation and a thicker sock will obviously keep your feet warmer in colder weather.
Check Price On Amazon
Because a quality pair of sandals for kayaking can be just as expensive as something like this NRS Freestyle Wetshoe, we recommend just spending your money on one solution for keeping your feet warm, rather than two.
This particular wet shoe is three millimeters thick and includes a fleece VaporLoft inner lining for additional insulation and warmth.
It also features a slip-on design with no buckle or strap, which means nothing to uncomfortably dig into your ankle during a long day of paddling.
Additional Cold Weather Kayak Accessories
To complete your cold-weather kayak gear list, here are a few additional accessories to add to your arsenal:
Fleece Base Layers
Whether you opt for a drysuit or you go the route of a paddle jacket and paddle pants, you'll need fleece base layers to put underneath. Avoid cotton at all costs and always opt for something like a fleece or synthetic material when paddling in cold weather.
Kayak Spray Skirt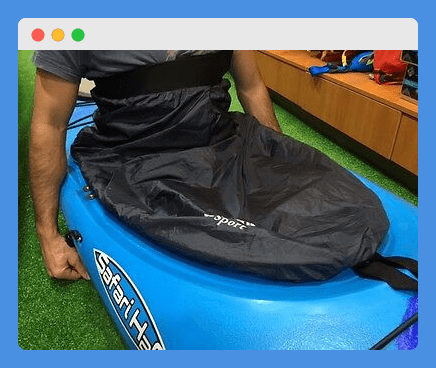 We recommend choosing one of the best sit inside touring kayaks if you're going to be paddling in cold weather.
You'll also want to grab a compatible kayak spray skirt to keep the inside of your kayak dry and your lower body much warmer and protected from the cold air outside of your kayak.
Personal Flotation Device (PFD)
Things can become complicated and dangerous quickly if you end up in the water on a particularly cold day. So, as always, you should be wearing a PFD to keep you afloat if you capsize.
Dry Bag For Emergency Layers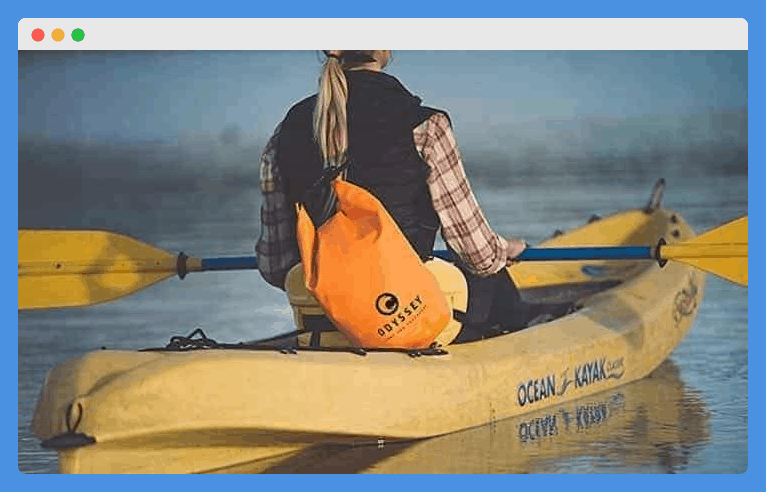 Finally, make sure you add a dry bag to your gear list so that you can bring a dry set of backup layers along in case of an emergency!
Final Thoughts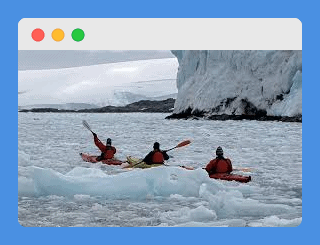 Getting the right gear for cold weather kayaking may require that you set aside a significant budget.
There's no doubt that getting out when it's cold definitely requires more setup and breakdown time than paddling in the best weather conditions for kayaking.
But if you're serious about enjoying the benefits of kayaking throughout the entire calendar year, this cold weather kayak gear list will help you do just that.
It'll also help you enjoy your favorite paddling locations when the vast majority of your kayaking brethren feel too cold and uncomfortable to join you on the water.
Once you're properly set up for cold weather kayaking, you won't have to be uncomfortable when you want to paddle on chillier days.
So, we hope you set yourself up for success by making the investment in the proper gear for cold weather kayaking safely!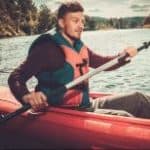 Author: Peter Salisbury
Pete is the Owner of KayakHelp.com. Born and raised in Cleveland, Ohio, he grew up kayaking, fishing, sailing, and partaking in outdoor adventures around the Great Lakes. When he's not out on the water, you can find him skiing in the mountains, reading his favorite books, and spending time with his family.