Do you miss the comfort and nostalgia of paddling a canoe but hate the difficulty of transporting one of these heavy watercraft? If so, we'd love to share some great news in the form of the best inflatable canoe!
As the whitewater raft industry has known for years, inflatable watercraft are actually some of the most durable options out there.
With improvements in drop-stitching, the materials used in the construction of today's inflatable canoes can handle higher air pressures than ever before.
That translates to better performance on the water and more stability when you're sitting in your canoe.
Plus, inflatable canoes have the benefit of being able to pack up and store in a more compact space under an RV, in the back of a small sedan, or even tucked away in a small camper van.
While there aren't a ton of inflatable canoe options out there, that might actually make the selection process easier.
Today, we're going to review three of the top inflatable canoe options and provide some important information to help you choose the best one for your needs.
So let's dive right in!
Best Inflatable Canoe
Sea Eagle TC16 Inflatable 16' High Pressure Drop Stitch Travel Canoe-Wood Web Seats, Pump, Bag and Optional Paddles for Lakes, Rivers & Bays-Easy to Transport, Pack & Stow (TC16 3 Person EP Package)
Sea Eagle SE370 3 Person Inflatable Portable Sports Kayak w/Seats, Paddles, Foot Pump and Carrybag
Sea Eagle SE330 Two Person Inflatable Sport Kayak Canoe Boat with Two Seats, Two Paddles and Pump.
Sea Eagle TC16 Inflatable 16' High Pressure Drop Stitch Travel Canoe-Wood Web Seats, Pump, Bag and Optional Paddles for Lakes, Rivers & Bays-Easy to Transport, Pack & Stow (TC16 3 Person EP Package)
Sea Eagle SE370 3 Person Inflatable Portable Sports Kayak w/Seats, Paddles, Foot Pump and Carrybag
Sea Eagle SE330 Two Person Inflatable Sport Kayak Canoe Boat with Two Seats, Two Paddles and Pump.
Buying Guide
Any smart buyer should go into his or her search with a list of criteria to check. Buying a canoe is no different, and being diligent about this process will ultimately help you find a canoe that will suit your paddling style for years to come.
Here are some of the most important criteria to consider when you're buying an inflatable canoe:
Inflated Versus Deflated Size
When you're buying a regular canoe, it's important that you know the overall dimensions so you can make sure you can safely transport and/or store it.
But with an inflatable canoe, you'll need to know the canoe's inflated and deflated size before buying.
The canoe's inflated size (length, width, and depth) will help you determine how comfortable you'll be with maneuvering it and how many people can reasonably fit inside.
Generally, smaller canoes are easier to maneuver but, of course, they'll have less space for people and gear.
On the other hand, knowing a canoe's deflated size will help you determine where you'll be able to store it and whether or not it will fit in the back of your Toyota Prius.
While most will, it still helps to know just how much your canoe's size will decrease when you take all of the air out of it.
Recommended Air Pressure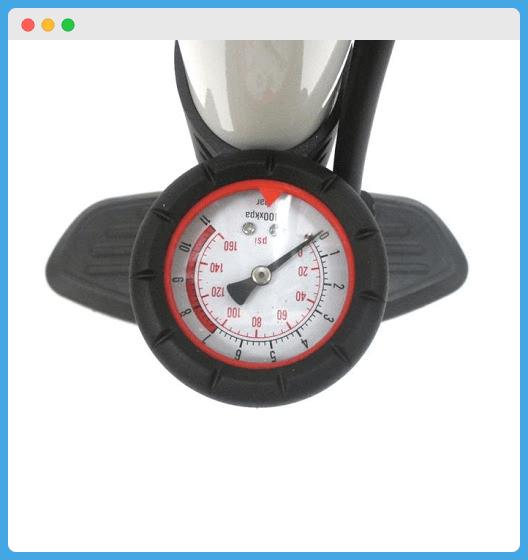 The recommended air pressure that a canoe can be inflated to will impact its performance and durability. Most of the cheaper models can't be inflated past about two or three PSI, but the better options can hold pressures up to 10 PSI or more.
The benefit of a canoe that holds a higher air pressure is that it will perform more closely to what you'd enjoy with a traditional rigid canoe and it will also be more durable when you bump into rocks or pull your canoe up on a stretch of rugged coastline.
Cockpit Size
The size of a canoe's cockpit is also important so that you can make sure you, your paddle partner(s), and all of your gear can fit inside comfortably. Some of these canoes advertise different interior and exterior dimensions.
So while the 'inflated size' we mentioned earlier will give you an idea of the full dimensions of your kayak when inflated, be sure to pay close attention to the 'interior dimensions' so that you don't choose a canoe that ends up feeling too cramped when everyone (and everything!) is loaded in.
Included Accessories
Many of these inflatable canoe models come with several useful accessories so that you don't have to conduct separate searches for paddles, seats, a pump, a carry bag, and anything else you might need to safely use and store an inflatable canoe.
That being said, not all of them are the kind of 'all-inclusive' packages that we'd like them to be.
But if you want to make a smart investment in your next inflatable canoe, look for a model that comes with as many included accessories as possible.
Inflatable Canoe Reviews
Check Price on Amazon
The Sea Eagle TC16 boasts a three-person capacity and it inflates to exterior dimensions of 16' long by 38 inches wide. But the actual interior space you'll be able to use for people and gear measures closer to 15'2" long by 25 inches wide.
When you're finished paddling for the day and you deflate this canoe, it packs down to a size of just 40" x 24" x 16". And for an inflatable paddle craft, this particular canoe boasts an impressive maximum weight capacity of 915 pounds.
The hull weight of the canoe itself (when fully inflated) is about 65 pounds and it's rated to hold air pressures up to 10 PSI. With the included electric pump, it should take somewhere between seven and nine minutes to fully inflate this canoe.
This canoe is manufactured with 1000-denier thick reinforced material and it boasts overlapping seams for added strength and durability. In addition to being a great canoe for flatwater paddling, it's also rated for up to class IV whitewater rapids.
To give you a few more important dimensions and specifications, the gunwales on the sides of the TC16 measure 20 inches tall at the bow and stern and 15 inches high at the center of the canoe.
In addition to the electric pump, this canoe comes with three adjustable aluminum canoe paddles, three wood/web canoe seats, a removable stern skeg, a high volume hand pump with a pressure gauge, a canoe repair kit, and its very own travel bag.
Check Price on Amazon
The Sea Eagle 370 Pro is another three-person canoe/kayak hybrid, and this one is rated to hold a maximum weight of up to 350 pounds. It measures 12'6" long by 34" wide when fully inflated, but the actual dimensions of the cockpit area measure closer to 10'8" long by 13" wide.
While this canoe is only rated to inflate to just over one PSI, it does boast a triple-chambered design that has one important benefit.
This design isolates air in three separate compartments so that the entire canoe doesn't deflate if just one compartment is torn or punctured.
We also like that this canoe is versatile for one, two, or three paddlers, depending on your style. While it only comes with two adjustable, padded seats, a small child or furry companion could easily sit between the two seats or at the bow of this canoe.
Also, the bow and stern boast covered areas that give you a more protected space for gear storage than with the TC16. Plus, one of the seats can be removed if you want to set it up for just a single paddler.
In terms of add-ons, the 370 Pro comes with two seats, two paddles, a repair kit, a foot pump, and a carry bag.
Using that foot pump, you'll be able to inflate this canoe in about eight minutes, but you can always cut that time down (and make the inflation process easier!) if you purchase an electric pump like this one!
Check Price on Amazon
The Sea Eagle 330 Deluxe is a slightly less-expensive step down from the 370 Pro. It boasts a two-person capacity and it's rated to hold a maximum weight of up to 500 pounds.
When fully inflated, the kayak itself weighs only 26 pounds and boasts exterior dimensions measuring 11'2" long and 34" wide. The interior dimensions of the cockpit measure 9'6" long and 13" wide.
Just like the 370 Pro, this canoe/kayak hybrid features a triple-chambered design for safety and air retention.
It's also designed to hold up to 1.1 PSI and it can be assembled and inflated (using the included foot pump) in just about six minutes.
The 330 Deluxe is also rated for class III whitewater and it comes with a compact carry bag, two four-piece paddles, two seats, a patch kit, and two removable skegs to help it track straighter in windy or wavy conditions.
The Sea Eagle TC16 is our top pick for the best inflatable canoe  because it comes with everything you need to get out on the water. You won't need to purchase paddles, seats, or anything else, besides one of the best life vests for paddling (safety first!).
We love this canoe because the seats are removable and adjustable. With a total of three positions, you'll have the versatility to set this canoe up for one, two, or three paddlers, depending on what the day holds for you.
And because of its larger size, there's plenty of additional space in this canoe for storing extra gear. That makes it a viable option for anyone that's interested in taking longer (potentially even overnight) canoe trips down the line.
In terms of durability, you'll also be hard-pressed to find another canoe that can withstand hits against rocks and other objects better than the TC16.
Because it inflates to a higher pressure than most inflatable paddle craft, it also maneuvers very well on both flat and moving water.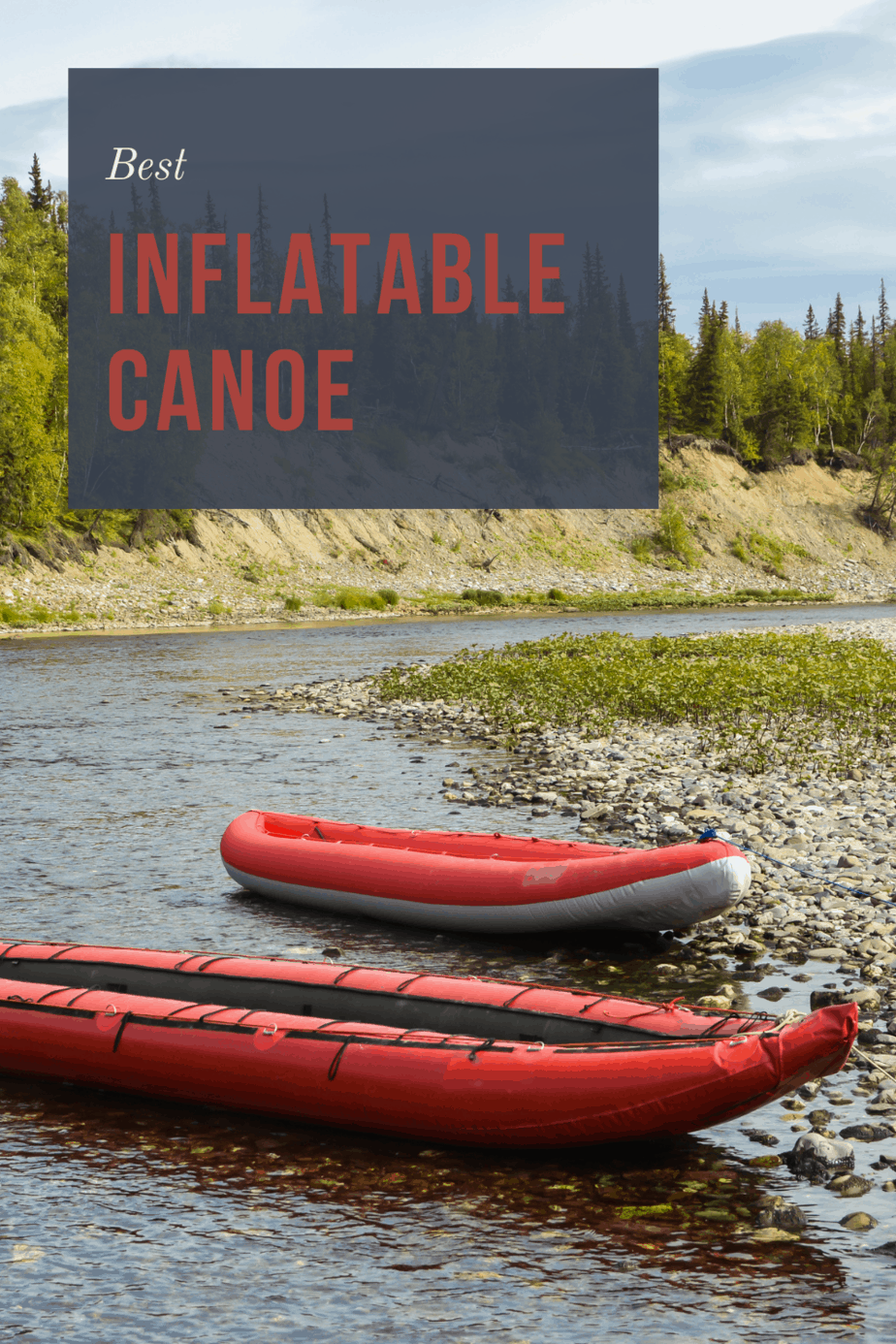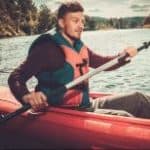 Author: Peter Salisbury
Pete is the Owner of KayakHelp.com. Born and raised in Cleveland, Ohio, he grew up kayaking, fishing, sailing, and partaking in outdoor adventures around the Great Lakes. When he's not out on the water, you can find him skiing in the mountains, reading his favorite books, and spending time with his family.