If you are looking for some inspiration before your next ski trip, one of the best ways is to watch films and documentaries. In the past, we had to go to a ski shop and pick up a DVD or VHS to fuel our stoke.
However, these days it is pretty easy to find ski films online. Also, the quality of filmmaking and skiing is much better than in the old days.
In this post, we will go through some of the best skiing documentaries you can watch without leaving your house.
Also Read: Kayaking Movies & Documentaries
Ski Documentaries And Films On Netflix
The ski films and documentaries available on Netflix and Amazon Prime change from time to time. It also depends on where you are in the world, as different countries have access to different films.
Therefore, it is worth "asking Alexa" to call up what skiing documentaries are currently available.
In the past, Netflix has had some great skiing, snowboarding, and action sports documentaries on its list. For example, Jeremy Jones's trilogy of snowboard films Deeper, Steeper and Higher, was exceptional.
Also, the all-female snowboard film of Full Moon perfectly balances awesome riding and an interesting plot.
Ski Films And Documentaries On YouTube
YouTube is an excellent source for full-length ski films and documentaries. You can get lost in a rabbit hole of incredible stunts, big mountain descents, and 'how to' videos.
Here are some of our favorite ski films and documentaries on YouTube: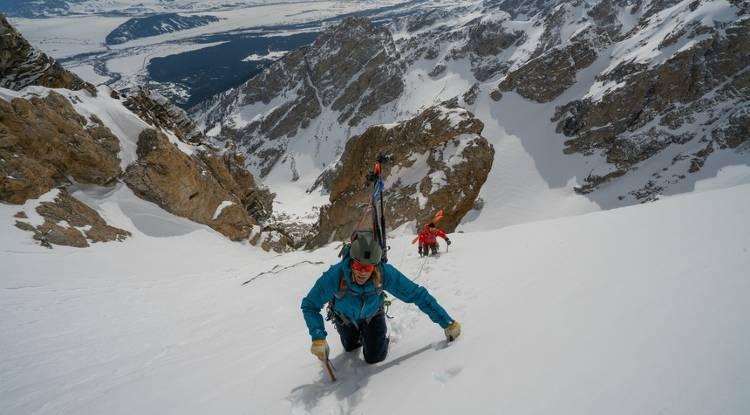 Image from TGR
The Fifty is pro-skier Cody Townsend's mega project. It is a series of videos inspired by a book about the fifty classic ski descents in North America.
His plan is to ski every single one of the peaks in the book, which has never been done before. But to get to the summit of each, he uses no helicopters, snowmobiles, or any kind of machinery. Cody and his friends scale each mountain under their own steam.
A new episode comes out every two weeks after he has climbed and skied a peak. Each episode features the people he has met, the people he climbs with, and the experience itself.
The films show the fun and struggles associated with taking on these massive tasks. They are good lessons in tenacity and show that sometimes it is better to turn back and try again another day.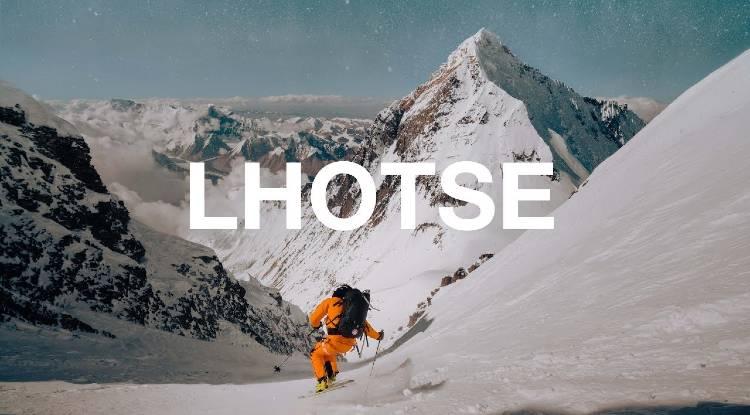 Image from YouTube
If you look through The North Face's YouTube channel, you can see a whole host of adventure films and documentaries. One of the best ones that documents an incredible challenge is Lhotse.
The film follows husband and wife team Jim and Hilaree Nelson to the top of the fourth-highest mountain in the world, Lhotse in the Himalayas. They completed the first-ever ski descent of this epic mountain, firmly putting them in the skiing history books.
The couple scaled the 8,516m mountain in 2018. They had to contend with many hazards, including high altitude, exposure, and a 60-degree slope angle.
After they reached the top, they descended using their skis. Incredibly, they didn't need to rappel down with a rope. But they had to ski a couloir not much wider than the length of their skis.
If you want to see some real skill and determination, Lhotse is a great watch.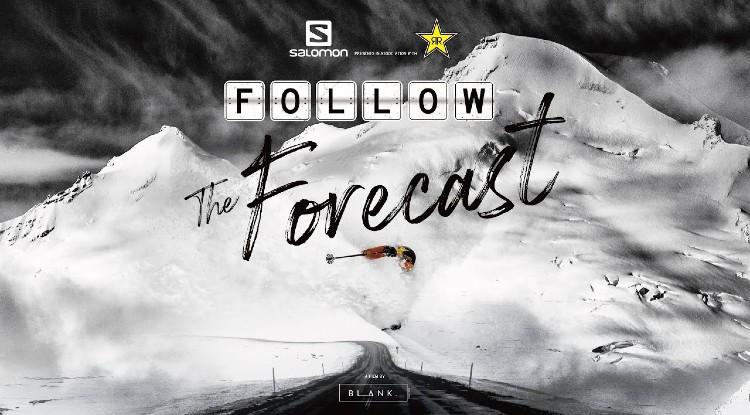 Image from Snowbrains
The most dedicated skiers and snowboarders will travel where the snow falls. Follow The Forecast is a film about skiers who know how to make the most of what mother nature gives us in the winter.
This film is made by Salomon, Rockstar Energy, and Blank Collective. It depicts how their athletes spent the winter of 2019/2020 using the weather forecast to plan their day.
You will love the incredible lines the skiers take and learn about what winter camping entails. You also get to share the thrill that Anna Segal got from skiing the best snow of her life.
Following The Forecast is filled with humor, enthusiasm and has lots of energy throughout. It is inspiring to see that the athletes are still excited for their day, even when waking up at 4 am.
All the skiers encourage and feed off each other as they follow the snowstorms around North America.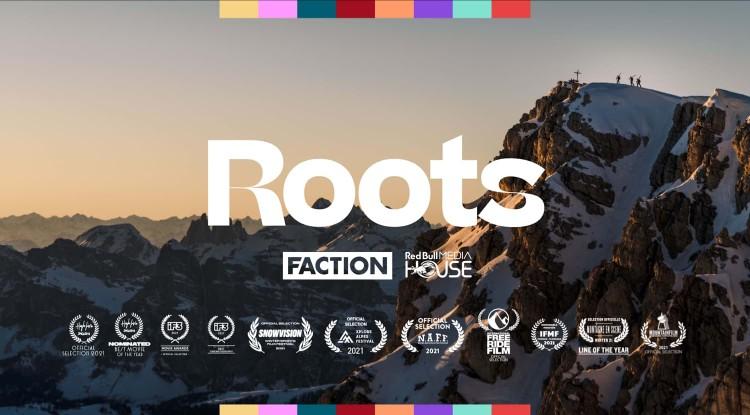 Image from Snowbrains
Freeskiing has always played a big part in ski films and documentaries. On film, it is one of the most exciting disciplines of skiing.
Roots is the Faction Collective's third feature ski film in association with Red Bull Media House. With such big names involved, you won't be surprised to find out that Roots has a star-studded cast of incredible freeskiers.
You can expect to see Stan Rey, Alexi Godbout, Josh Daiek, and Chris Rubens, among others. The film is also shot in many fantastic North American locations, such as Whistler Blackcomb, Lake Tahoe, Selkirk Mountains, Revelstoke, Fernie Alpine Resort, Mt Baker Ski Area, and Mt Shuksan.
The film goes into the foundations that made them the skiers they are today. Roots is only 45 minutes long and perfect to watch on a down day or after your own mountain time.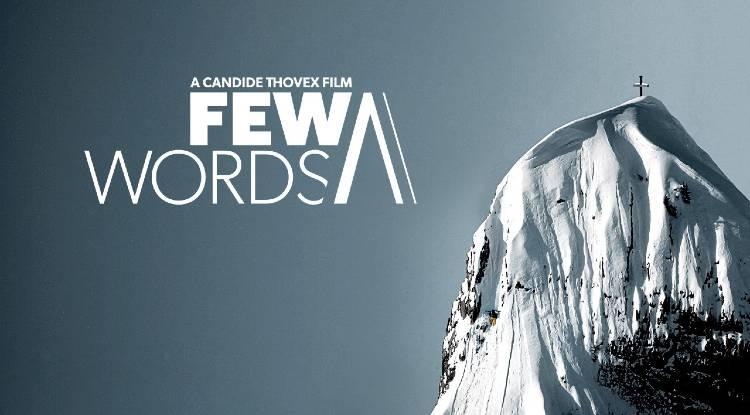 Image from YouTube
Few Words is an award-winning film that tells Candide Thovex's story. Candide Thovex is one of the most accomplished skiers in the world, and you may have seen some of his incredible viral videos.
But he is also been the winner of many skiing competitions since he was very young. He achieved all this while aspiring to become a great filmmaker and businessman.
We learn from the film that even with Candide's high-profile life, he has a mystique about him. His personality makes it difficult to understand him. Still, if you pay attention to his skiing and achievements, you can learn a lot.
During the film, we are treated to footage of epic snowy mountains. You only get a sense of scale when you can see Candide's tiny figure screaming down impossible-looking faces.
Few Words interviews Candide Thovex's parents, who talk about his childhood and how he found his calling in life. We learn about his Olympic dreams, his dedication to being an incredible freestyle skier, and how snowboarding influenced his style.
This film has some jaw-dropping moments and is very inspiring. It is a must-see for any aspiring freestyle skier.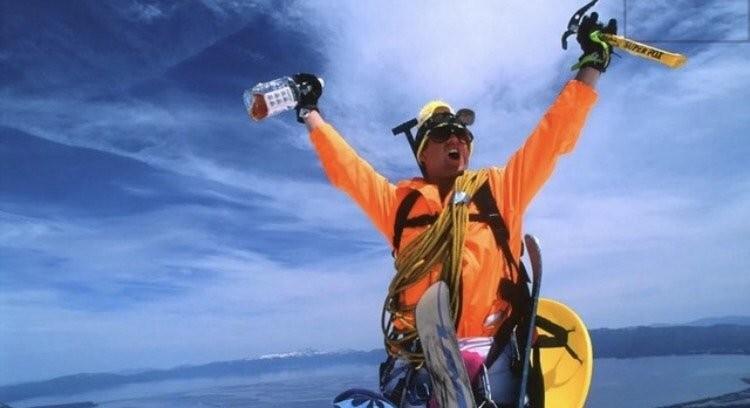 Image from MTNWeekly
G.N.A.R. The Movie was inspired by a game that was included in the
G.N.A.R. The Game was included as the final chapter of the Squallywood book by Robb Gaffney. The game itself was created by the late great Shane McConkey as a way to pay homage to skiing with a zany sense of humor.
The antics set out in the rules of G.N.A.R have points associated with them. These antics include naked skiing, phoning your mom while descending difficult faces, and pole whacking (all will become clear when you watch the film).
The winner of G.N.A.R wins $25,000, so the skiers involved put in some serious effort to claim the top spot.
During all this fun, the film documents some of the U.S's steepest lines and deepest powder. These lines will resonate with anyone who has spent time on skis.
G.N.A.R. The Movie is lots of fun and worth watching with a beer in your hand. It shows the fun, and less serious side of extreme skiing like it was in the old days.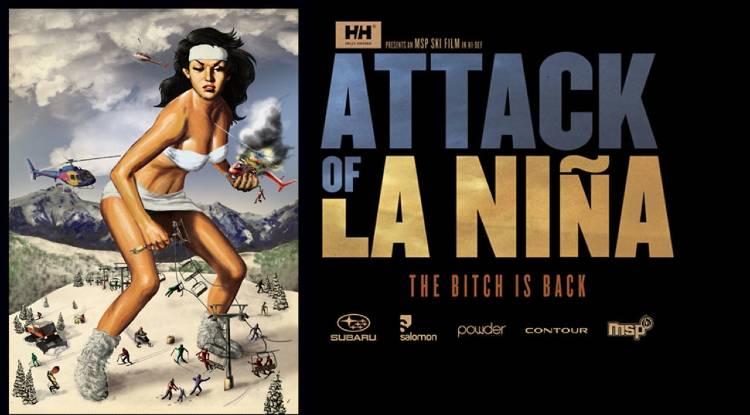 Image from Tumgir
Attack of La Niña is a fantastic ski film and one of the best in recent history. It is the follow up to The Way I See It, which was also released by Matchstick Productions in 2010, which won the most awards out of any other ski film.
Attack of La Niña highlights the skills of some of the world's best skiers while they experience the snowiest winter they have ever encountered.
You can expect lots of incredible action filmed with the most technologically advanced camera equipment available. It showcases the freeskiers pushing themselves to the limit in a way that has never been seen.
Attack of La Niña is filmed on the steepest slopes of world-class ski destinations. You can see the skiers shred in California, Washington, British Columbia, Alaska, Colorado, and more.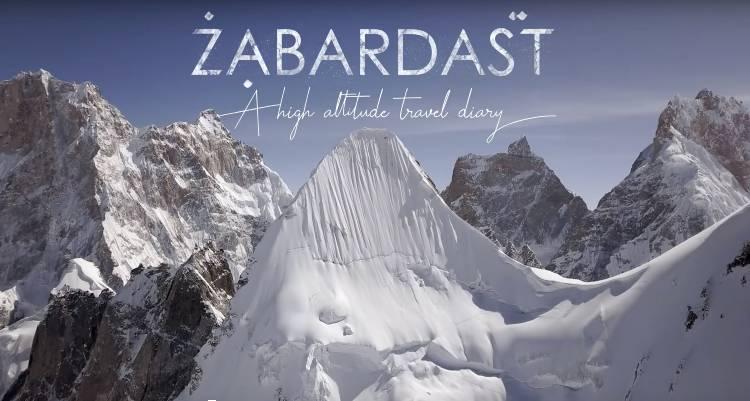 Image from Mountainwatch.com
Zabardast is a travel documentary from Picture Organic Clothing and Almo Film. The film acts as a diary as it follows snowboarders Hélias Millerioux, Yannick Graziani, Zak Mills, Léo Taillefer, and Thomas Delfino doing what they do best.
This film is a refreshing break from the standard ski and snowboard film format. The inventive format comes from the mind of director Jérôme Tanon.
Tanon is renowned for his experimental style using digital photography. With Zabardast, he has managed to create a film that blends adventure and drama with an entertaining and funny snowboard film.
The film takes the riders deep into the remote Pakistani Karakoram mountains. Their primary objective is to be the first riders to attempt to descend the Biacherahi Tower.
The mountain's face is close to vertical, but the riders show tenacity and dedication to achieve their goal. This film is impressive and will make you want to take on some steep terrain and go on an adventure.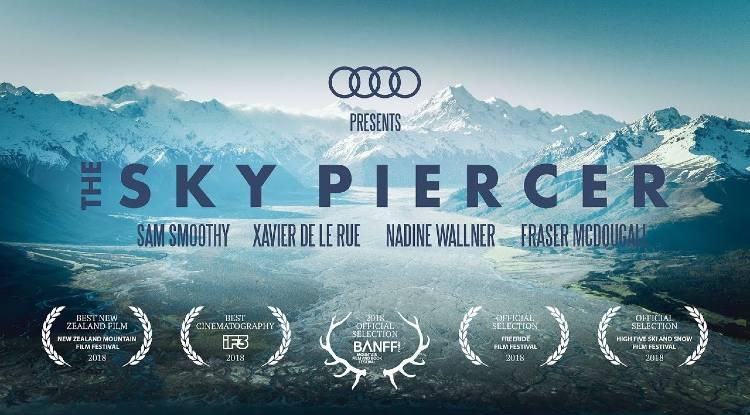 Image from Mountainwatch.com
The Sky Piercer follows Sam Smoothy, Xavier De Le Rue, Nadine Wallner, and Fraser McDougall on their quest to take on the highest mountain in New Zealand, Mount Cook (Aoraki).
This excellent film from Red Bull Media House sees the riders scoping out the best lines up and down this fascinating mountain. Even though Mount Cook isn't the highest mountain in the world, it is one of the youngest.
The mountain grows by 7mm every year. However, erosion has shrunk it by about 30m over the last few decades.
Mount Cook provides unique challenges thanks to its exposure to easterly and westerly weather systems. It gets battered by heavy snow, strong winds and is often shrouded in thick clouds. The clouds pose a serious problem to the riders, as visibility is key to their success.
The riders find all sorts of ways to get a good look at the mountain before they climb. You get to enjoy stunning footage of them circling the mountain in gliders for a unique perspective.
The Sky Piercer is an excellent demonstration of mutual respect between the riders. They all understand what it takes to create an engaging and spectacular film.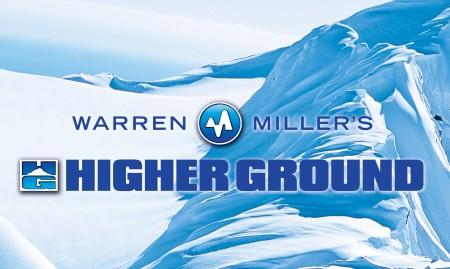 Image from Warren Miller
Warren Miller was a legendary filmmaker in the action sports world. He made some of the most iconic and groundbreaking films that have helped shape skiing and snowboarding into the sports they are today.
Higher Ground was filmed in 2005, and it depicts a group of the best action sports athletes traveling the globe. The protagonists search for more exciting ways to have fun in the mountains.
A great example of this is Dave Barlia flying 10ft feet off the ground at 130mph over the ski slopes of Chamonix. You also get to witness Olympian Jeremy Bloom have a "life-changing experience" heli-skiing in British Columbia.
As with all Warren Miller films, the action is set to an energetic soundtrack. This enhances the excitement as legendary big mountain skiers such as Jeremy Nobis and Seth Morrison, Shane McConkey, and Glen Plake take on death-defying descents and stunts.
If you want to see some real extreme action, Warren Miller'sHigher Ground delivers throughout.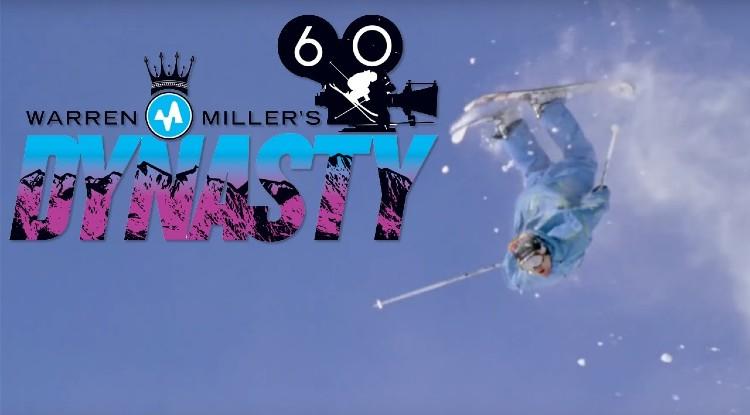 Image from YouTube
Warren Miller's Dynasty is another unmissable full-length skiing and snowboarding film on Youtube.
The concept of this film recognizes that skiing and snowboarding are part of our personalities. We inherit them from parents who love winter sports, and that they are a gift to us.
Skiing and snowboarding evoke emotions such as happiness and love, which inspired Warren Miller to create this film. The idea is that these emotions are part of our Dynasty.
Warren Miller's Dynasty features the veterans of freeskiing and snowboarding, such as Chris Davenport, Daron Rahlves, and Ingrid Backstrom. It tells the story of how they pass down their wisdom to the up-and-coming stars of the time like Austin Ross and Chris Benchetler.
The film talks about the possible origins of skiing on the peaks of ancient China. It also looks forward to how the sports will progress in the Canadian backcountry and how to access remote mountains.
You will get to experience new and exciting aspects of winter sports, including a giant jump in a Michigan parking lot and exploring Norway above the arctic circle.
The locations also include Colorado and California to tell a complete story of skiing and snowboarding. Warren Miller believed that this was the best way to educate new generations, so they could tell their own stories.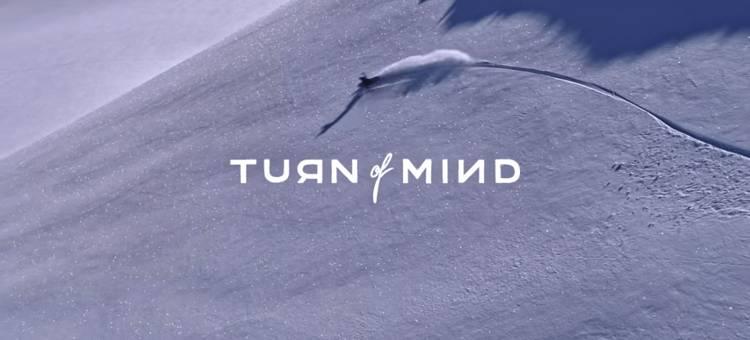 Image from Whitelines
Turn Of Mind is an excellent film that looks at how Nicholas Wolken connects with nature in the mountains. Nicholas Wolken is an Ambassador for Patagonia and owns the excellent Korua Shapes Snowboards.
In this film, Wolken uses his splitboard to hike into the Swiss Alps with his friends. They go to pay their respects to the terrain and scenery that inspires his love of snowboarding.
Korua Shapes is a minimalist brand that focuses on the art of the turn. Wolken prides himself on the idea of doing simple things incredibly well, as it creates more of an impact than most people expect.
Throughout the film, you can see this as he and his counterparts perform effortless turns in untouched powder. But, the film also illustrates the ascent.
Splitboarding is an entirely different style of snowboarding. This is because the climb is slow, which gives you time to appreciate your surroundings. It also gives your mind time to slow down and be free of daily stresses.
These moments hiking up the mountains allow us to be more connected to nature, which is more important now than ever. The film highlights the climate crisis' turning point and that we have to protect the planet.
Turn Of Mind is a fantastic film that is thought-provoking, educational, and entertaining. If you are interested in ski touring, splitboarding, or backcountry, Turn Of Mind is a must-see.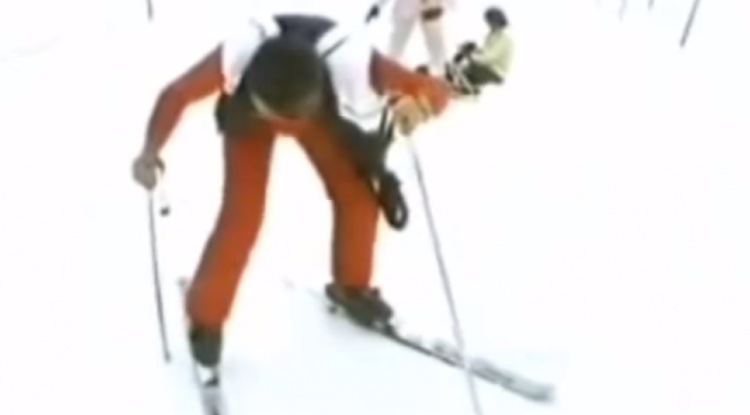 Image from Gripped.com
On The Piste was a documentary on British TV in 1987. It follows a group of first-time skiers on a trip to the Austrian ski resort of Söll.
It shows how different skiing was in the 1980s compared to the sport we know it as today. It also shows that not everyone on film is a pro that can ski the steepest and deepest lines.
The beginner British skiers Maureen, Brenda, and Kevin, demonstrate how challenging it can be for a novice skier. They struggle with hilarious consequences, especially when it comes to ski lifts.
There are several clips from this old documentary. But you can see, even with their struggles, they are loving their time on the mountain and the Austrian après-ski.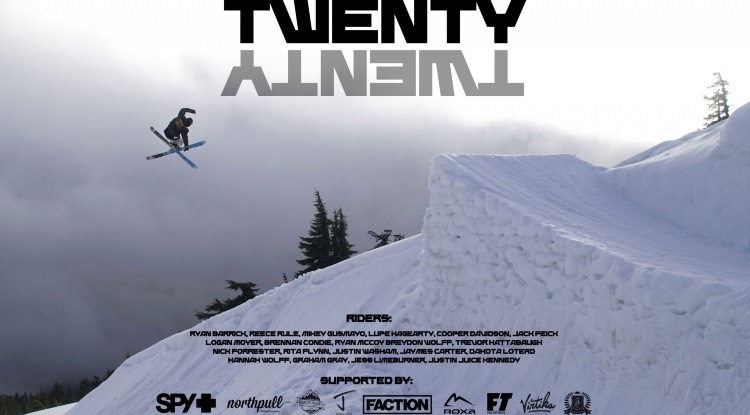 Image from IF3Awards
Twenty An accidental history of freeriding is a film by Guido Perrini. It depicts twenty years of big mountain skiing and freeriding while discussing if it is worth doing.
This type of skiing comes with lots of dangers, injuries, and life-threatening situations. It always has, and it always will.
However, Twenty highlights the positive aspects of big mountain skiing and freeriding. It also discusses why riders continue to put themselves in these situations, even after horrific injuries and dangerous situations.
The film documents the evolution of this type of skiing and the people who do it. It also gets first-hand accounts of the mountain's power and destruction.
In addition to this, you can witness Guido and the other stars of the film struggle to come to terms with how dangerous the mountains can be.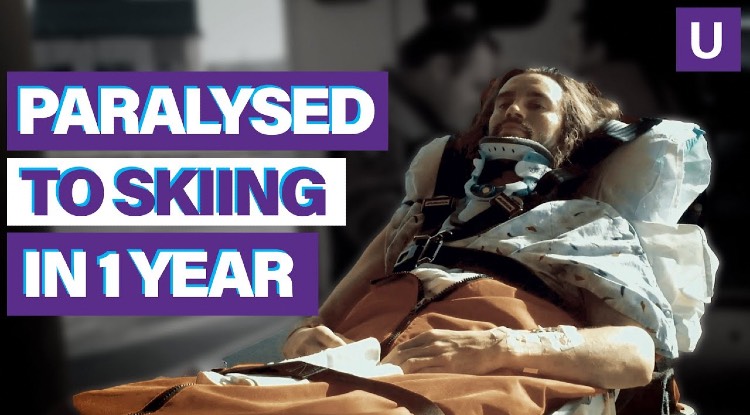 Image from YouTube
Unstoppable is a very inspiring story about freestyle skier and coach Mike Shaw. It all starts off with an unexpected fall on a regular day of skiing on the mountain.
Mike's fall left him paralyzed from the neck down, following a spinal cord injury. The film follows Mike over the following 12 months of pain, hardship, determination, and uncertainty as he tries to recover.
This inspirational story shows how Mike recovered from his paralysis. Incredibly, he goes from thinking he would never walk again to skiing in just one year.
Unstoppable is one of the fantastic films from Red Bull Media that brings you closer to the athletes we see in competitions and films. These films highlight the realities of people's struggles, their determination, and how they push boundaries.
This film is an intimate account that immerses the viewer with Mike Shaw's incredible journey. You cannot help but be impressed and inspired by it.
Final Thoughts
All of these skiing documentaries are available for free online. There is plenty here to keep you entertained and inspired when you cannot get on the slopes yourself.
You will undoubtedly find many more, but these are the must-see skiing documentaries and films.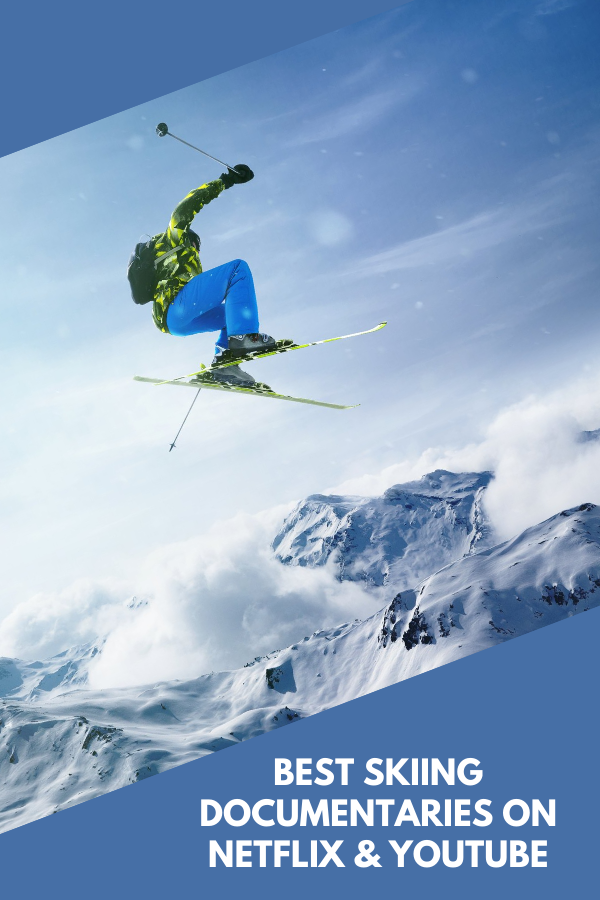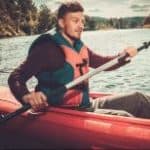 Author: Peter Salisbury
Pete is the Owner of KayakHelp.com. Born and raised in Cleveland, Ohio, he grew up kayaking, fishing, sailing, and partaking in outdoor adventures around the Great Lakes. When he's not out on the water, you can find him skiing in the mountains, reading his favorite books, and spending time with his family.