Buying a decent pair of snowboard gloves is essential for your comfort. You may be tempted to buy some cheap gloves or ones used for skiing, but we do not recommend this.
Snowboarders generally have their hands in contact with the snow more often than skiers. Whether they are pushing themselves up off the snow or doing up their bindings, a snowboarder's gloves have the potential to get soaking wet.
When you buy a pair of snowboard gloves, there are a few things to think about. You need to consider how waterproof and breathable they are while ensuring that they are durable, warm, and the perfect fit.
To help you buy the best snowboard gloves for you, we will go into the different elements. We will also give you some excellent snowboard glove options for your next snowboard trip.
How Much To Spend
You can buy cheap gloves that are labelled as snowboard gloves. These usually cost below $40 and become useless very quickly.
Cheap snowboard gloves soak up water, making your hands wet. Wet hands and freezing temperatures are a bad combination.
At the very least cold and wet hands will make you uncomfortable, ruining your day. But at the other end of the scale, you can get frostbite, which is very serious.
To ensure that you get a pair of snowboard gloves worth buying, you need to spend upwards of about $40. But you can go as high as $450 for high-end snowboard gloves for extreme conditions.
As with most things in life, when it comes to snowboard gloves, you get what you pay for.
The Glove's Materials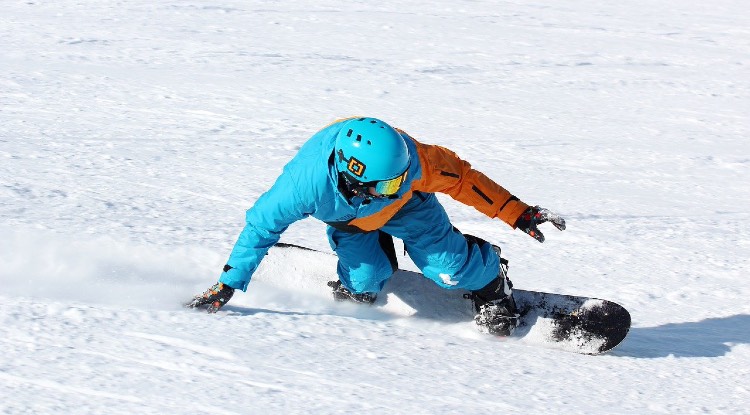 What your snowboard gloves are made out of is the most crucial element. A glove's materials determine how waterproof, breathable, durable, and warm it is.
It would be best to find a pair of snowboard gloves that perform well in these areas. However, as you would expect, these elements all affect the price of a pair of snowboard gloves.
Waterproofing And Breathability
If you choose a pair of snowboard gloves with Gore-Tex, you can be sure that they will be waterproof and breathable. Therefore, they are a safe bet.
Gore-Tex does make gloves more expensive, but you will be thankful for them when snowboarding on a wet day.
Just like a snowboard jacket, a glove's breathability is an important consideration. A cheap pair of snowboard gloves with no breathability will make your hands sweaty and uncomfortable.
Breathable snowboard gloves will let water vapor out through their pores. But the pores are too small to let water droplets in, keeping your hands dry.
Durability
How durable snowboard gloves are is essential, as they are susceptible to lots of wear and tear. For example, carrying your snowboard and doing up your bindings can rip holes and cause abrasions to cheap snowboard gloves quickly.
But your snowboard gloves are under lots of stress when you are riding too. For instance, they often drag on the snow (especially when euro-carving), you catch them on your edges when grabbing your board, and they get rubbed when you use drag lifts.
To ensure that your snowboard gloves are durable, you should look at the material on their palms. A leather or tough synthetic material on the palm will make your gloves last much longer, and you won't need to buy a new pair every winter.
Durable snowboard gloves are much better for the environment. But they are also kinder to your wallet in the long run, even if they are more expensive.
The materials manufacturers use on the palms also have different levels of grip. If you ride in a resort with lots of drag lifts, grippy gloves will make your ascent much more stress-free.
Insulation
The next thing to consider are the conditions you are likely to be wearing your snowboard gloves in. Snowboard gloves come with varying levels of insulation.
If you snowboard in low-altitude ski resorts, the temperature usually won't be too cold. Therefore, you won't need gloves with lots of insulation.
The same goes for what time of the season you ride. If you ride in the late winter or spring, extremely warm snowboard gloves will get sweaty and smelly very quickly.
On the other hand, if you ride in January and in high-altitude resorts, you will want snowboard gloves with lots of insulation. Those early freezing morning starts can be brutal if you are not wrapped up properly.
Most riders will have at least two pairs of gloves—one for cold days and one for warmer days. You may want to double up on your gloves, so you have a spare pair for when they get wet. This way, you will always have a dry pair of snowboard gloves to put on in the morning.
You can also look out for snowboard gloves with removable liners. Often you can wear the shell and liner independently or together to suit the conditions.
Snowboard Gloves Or Mitts?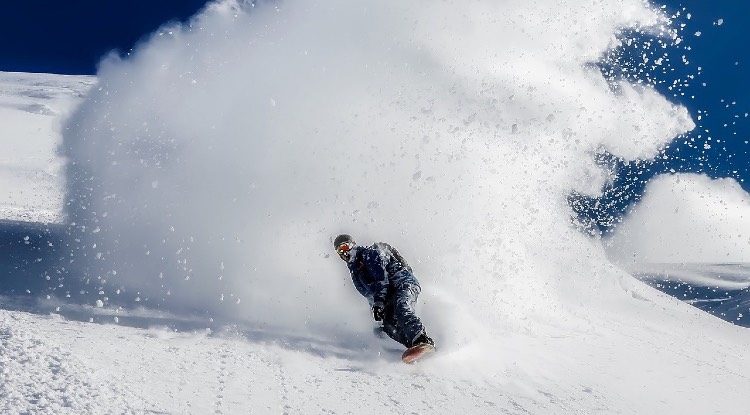 When looking for snowboard gloves, you will come across a range of mittens too. There are some excellent reasons why you may choose mittens over gloves with traditional fingers.
Wearing a pair of snowboard mittens that fit you properly will always be warmer than properly fitting gloves. This is the case even if they are made from the same materials.
However, traditionally shaped gloves give you more dexterity than mittens. But, if you get the wrong size, they can give you less dexterity than mittens, so sizing your gloves is essential.
If you feel the cold easily, you need to buy gloves with more insulation or a good pair of mittens. It is worth noting that if you have too much insulation, your hands will get sweaty, making them cold.
With all this in mind, you need to balance insulation with the conditions you are likely to ride in.
If you are trying to decide whether to buy mittens or gloves, you may be better off with mittens. The reason for this is that mittens are more versatile in colder temperature ranges.
Snowboard gloves work better in warmer temperature ranges, but it is better to have hands that are slightly too warm on warmer days than hands that are slightly too cold when it is cold.
What Are Park Gloves?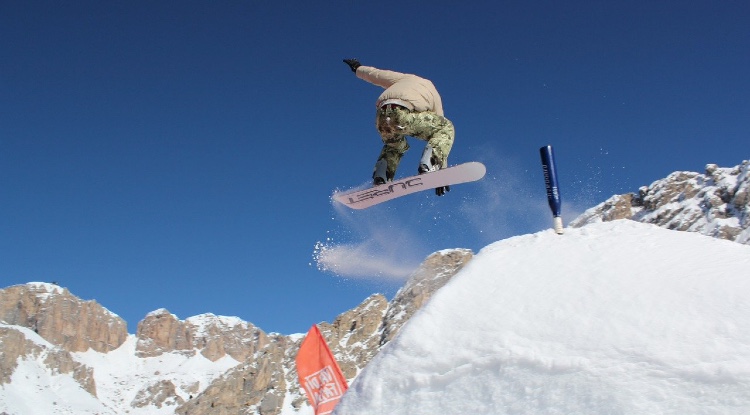 You may come across snowboard gloves that manufacturers state to be park gloves. These are mid-weight gloves and can even be made from neoprene.
Park gloves are flexible and have a low profile. These properties make them perfect for grabbing your board while still protecting your hands from the cold and abrasive snow.
Park gloves made from neoprene are not always great, though. These gloves let in water, like a wetsuit, and are only good for slushy park laps on warm spring days.
Why Correct Size Matters?
Before you click on the purchase now button, make sure you have chosen the right size snowboard gloves. If you squeeze your hands into gloves that are too small for you, they will be incredibly uncomfortable.
Snowboard gloves that are too big for you will also be uncomfortable. Poorly fitting gloves won't be able to keep your hands warm and dry, defeating the whole object of buying them.
To ensure you get the correct size gloves or mitts, pay attention to the manufacturer's sizing guide. Their website will have instructions for measuring your hands and a chart indicating the right size for you.
Useful Features Of Snowboard Gloves
Snowboard glove manufacturers now add useful features to their products. Some of these features can make your life more convenient, while others keep you more comfortable.
Taking your gloves off to use your phone in freezing temperatures is not pleasant. Therefore, you might want to buy gloves that allow you to use your phone's touchscreen.
If you are very susceptible to the cold, you may want to buy heated gloves. These are more expensive, but keeping your fingers warm and comfortable should be a priority.
On the other hand, some gloves have zipped vents on the back of the hand. These let out warm air but can also double as pockets to insert hand warmers.
On wet, snowy, or frosty days, your goggles can be difficult to see through. Water and ice can form on your lens, which is not great for visibility.
Some gloves have built-in goggle wipes, which are very useful. You can quickly clear your lens, but be careful not to do it so much that you damage it.
Thumbnail
Title
Burton Mens Gore-Tex Glove, True Black New, Medium
Dakine Titan Gore-Tex Mitt - Carbon, Medium
Hestra Waterproof Ski Gloves: Mens and Womens Army Leather Gore-Tex Cold Weather 3-Finger Mitten, Black, 10
HOWL Unisex Fairbanks Snow Sport Mitten - Mustard | Large
Volcom Women's Bistro Snowboard Ski Mitt, Faded Army, Medium
Thumbnail
Title
Hestra Waterproof Ski Gloves: Mens and Womens Army Leather Gore-Tex Cold Weather 3-Finger Mitten, Black, 10
Thumbnail
Title
HOWL Unisex Fairbanks Snow Sport Mitten - Mustard | Large
Thumbnail
Title
Volcom Women's Bistro Snowboard Ski Mitt, Faded Army, Medium
Best Snowboarding Gloves for Women & Men
Check Price On Amazon
Burton has been making snowboard equipment and clothing since the sport was invented. Therefore, they have lots of experience providing what riders want and need.
These Gore-Tex gloves are an excellent example of the quality Burton is known for. Their simple, no-nonsense design has everything you need for a day on the mountain.
These gloves feature the 2L Driride material that is combined with Gore-Tex. This combination guarantees warm and dry hands, especially as the gloves also have Thermocore insulation.
Inside the gloves, you will find fleece liners. Not only are these super comfortable, but you can remove them to easily wash and dry them.
You can even wear just the liners on warm days or when you are shoveling snow.
The fingers feature Screengrab synthetic leather, which allows you to use your phone using any finger.
Another great feature of the Burton Gore-Tex gloves is that they have a zipped mesh vent. You can open the vent to cool your hands down or place a hand warmer in it on colder days.
Check Price On Amazon
Dakine is another well-known brand in the world of snowboard apparel. These gauntlet-style mitts are exceptional at repelling water while being very durable.
The removable liner allows you to use your phone without exposing your fingers to the cold. The fact that you can take it out of the shell means you can quickly dry it or wash it after a day on the hill.
One of the things we really like about these mitts is the Rubbertec palm. It gives you lots of grip when using drag lifts, but it also makes the gloves very durable in the areas you need them the most.
On the back of these mitts, you will find a water-resistant zipped pocket. This is perfect for your lift pass, après beer money, or apartment key (just don't lose your gloves!). You can also slip a hand warmer into it for extra heat.
Check Price On Amazon
The Army Leather Gore-Tex gloves from Hestra offer an alternative to mitts or traditional gloves. These gloves separate your thumb and forefinger while keeping the other three fingers together.
The advantage of this configuration is that you get the extra warmth of mitts but the extra dexterity of regular gloves.
Hestra is known for its quality leather winter sports gloves, and these are no exception. The Army Three Finger gloves have long cuffs for extra coverage, which is a bonus on powder days.
The hard-wearing leather material is highly durable, so these gloves will last many years. Hestra has made these gloves for free riders, professional mountain guides, and ski instructors. Therefore, you will be sure to get a quality pair of gloves focusing on function, fit, and durability.
With the leather material and added Gore-Tex, these gloves are guaranteed to keep your hands warm and dry in the most extreme conditions.
Check Price On Amazon
The Fairbanks is Howl's best-selling snowboard mitt. It has a simplistic design but is exceptionally comfortable.
An easy-to-use velcro tab keeps the Fairbanks mitt secure, but it also makes it easy to take off in a rush. This is one of the reasons the Fairbank mitt is the choice for park crews.
Its 100% polyester shell is durable and water-resistant, while its suede thumb makes wiping your goggles or nose effortless. The Pu leather palm material is durable and grippy, so these mitts will last a long time.
The Howl Fairbanks have a mid-level warmth rating. Therefore, they are versatile enough for most mountain conditions and riders.
Check Price On Amazon
The Bistro women's waterproof snow mitt from Volcom has a fingerless construction. This, combined with four layers of insulation and waterproofing, gives you a quality pair of mitts suitable for most conditions.
These mitts use a double-layer V-science shell with a waterproof insert. This keeps your hands dry, while the 100g/150g of insulation keeps you warm.
Volcom has added their instant-on Power-Pull cuff to make getting in and out of the mitts super easy. The mitt is also ergonomically curved with a durable grip palm, so grabbing onto button lifts should not phase you.
The ergonomic shape is specifically designed for the female anatomy, making the Bistro one of the best snowboard mitts for women.
Check Price On Amazon
As the name suggests, the Burton Lifty glove is designed for those who stand outside all day, preventing skiers and snowboarders from piling up at the top of a lift.
Therefore, these gloves have a range of features to cope with the demands of lifties all over the world. The first thing you will notice is their reasonable price, so those on minimal wages struggling to do a season can afford them.
Being a lift operator requires being in the cold throughout your shift. Therefore, Burton has given the Lifty Thermacore and fleece insulation to keep your fingers toasty warm.
The other advantage of Thermacore is that it doesn't limit your dexterity. Therefore, you don't have to struggle with binding ratchets or untangling a skier from a chairlift.
Burton has made the Lifty gloves with durable leather on both the palm and the shell. This means your gloves will last many seasons, whether you work the lifts or ride them.
Check Price On Amazon
Many beginner snowboarders or ones that want to protect against previous injuries like to wear wrist guards. But, to wear wrist guards, you often have to wear oversized gloves, which is detrimental to your comfort and warmth.
Dakine has developed these wristguard gloves, so you can wear the right size gloves while protecting your wrists. They come with removable rigid nylon inserts that minimize the impact of wipeouts.
These gloves don't just protect your bones; they also protect you from cold weather in a few ways. First, their gauntlet design gives them extra length for optimum coverage.
Dakine has treated the glove's shell with DWR and used their DK DRY waterproof insert. This is an excellent combination for ensuring water does not penetrate the glove.
Check Price On Amazon
If you don't mind spending extra money and you struggle with cold hands, Hestra has your back. The Power Heater Gauntlet electric gloves have their own built-in heating system.
Each fingertip has an integrated heating element that keeps your hands warm even in the coldest temperatures. The heating can be set at three different levels to suit the temperatures you are riding in.
The heating elements are powered by batteries within the glove. You can use either rechargeable or replaceable batteries to keep your hands warm.
However, if you ride off-piste, you may want to look at other gloves. This is because the gloves' electronic components could interfere with your avalanche transceiver.
Hestra has designed these gloves with a tight fit, so your dexterity and feeling are not compromised. They have also maintained their reputation for making gloves from hard-wearing material thanks to the goat leather palms.
The shell is made from Hestra's breathable Flextron polyamide fabric. This, combined with the C-ZONE insert, makes these gloves super waterproof.
Check Price On Amazon
The Burton Free Range gloves look fantastic, but snowboarders buy them thanks to their level of protection and warmth in a reasonably priced package.
Burton has given the Free Range their Gnar Guard Leather material. They have also added the DRYRIDE Membrane 2.0, which gives it excellent waterproofing properties.
Inside the gloves, you get a moisture-wicking microfleece lining. This is super comfortable and keeps your hands nice and snug.
The combination of these materials makes the Free Range gloves flexible and comfortable too. In addition to this, the Screen Grab fingertips allow you to use your phone to snap photos of your friends in the park without getting cold hands.
Check Price On Amazon
The Volcom Crail is named after the grab, where you grab the board's nose with your rear hand. This gives you an idea of what these gloves are for.
The Crail gloves are perfect for warmer park days, thanks to their lightweight and minimal design. These gloves are ideal whether you are sessioning the pipe, a rail line, or your new favorite jump in slushy spring conditions.
To help you with those grabs, Volcom has made the Crail with an ergonomic curved fit. Also, the materials have plenty of stretch for extra mobility and function.
Volcom has given the Crail a silicone printed palm to ensure you have lots of grip on the park's T-bar. While the reinforced knuckles give you a little protection from unexpected slams.
Even though these gloves are made for warmer weather, they have a soft fleecy tricot lining for extra comfort.
Whether you are a park rat or want something less insulated for warmer weather, the Volcom Crail is a good choice.
Final Thoughts
Buying cheap gloves for snowboarding is a bad idea. You need to make sure the gloves you wear are comfortable, warm, and durable, so it is worth spending money on them.
Now you know what to look for, and you have some excellent examples. You should be able to find a great pair of snowboard gloves to suit your needs and taste.
Just remember to buy some gloves with the correct amount of insulation and weatherproofing for what you are doing. Also, ensure your gloves fit correctly, so you have the optimum comfort and warmth.
Images from Pixabay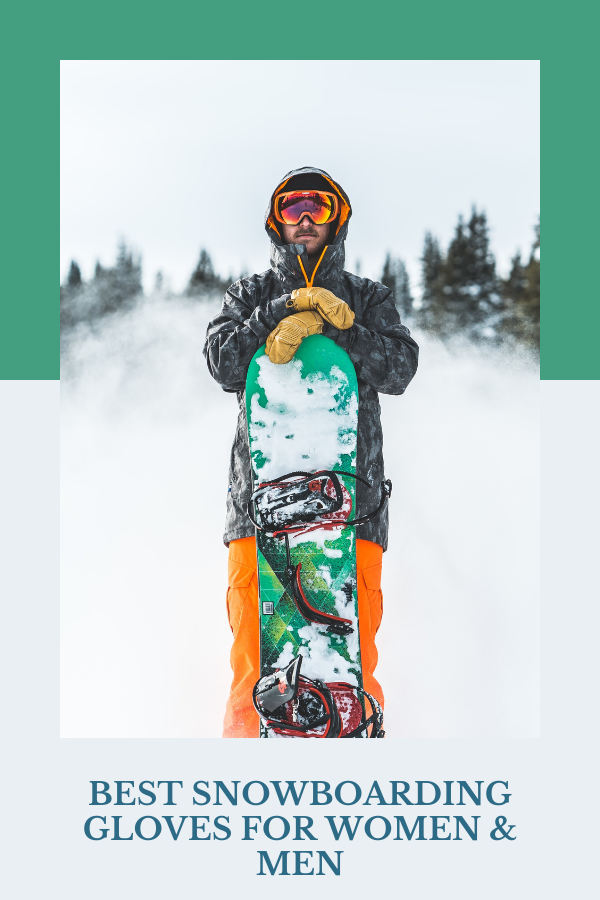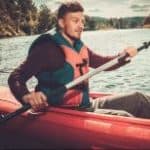 Author: Peter Salisbury
Pete is the Owner of KayakHelp.com. Born and raised in Cleveland, Ohio, he grew up kayaking, fishing, sailing, and partaking in outdoor adventures around the Great Lakes. When he's not out on the water, you can find him skiing in the mountains, reading his favorite books, and spending time with his family.