When you look at all the elements of a ski resort, a lot of money is spent. There are many things that need to be in place to allow skiers and snowboarders to have the best time on the mountain possible.
For example, visitors want places to eat, drink, and do extra activities when they fancy a change of pace. But, you have to think about avalanche control, snow clearing, gritting, and all the other things that make staying in a ski resort possible and safe.
One of the most expensive parts of tending to the needs of skiers and snowboarders is the ski lifts. Ski lifts are the most considerable outlay for any ski resort; for many, they are only used in winter.
In this article, we will talk about how much it costs to build a ski lift. We will also go into the running costs and highlight some of the world's best ski lifts.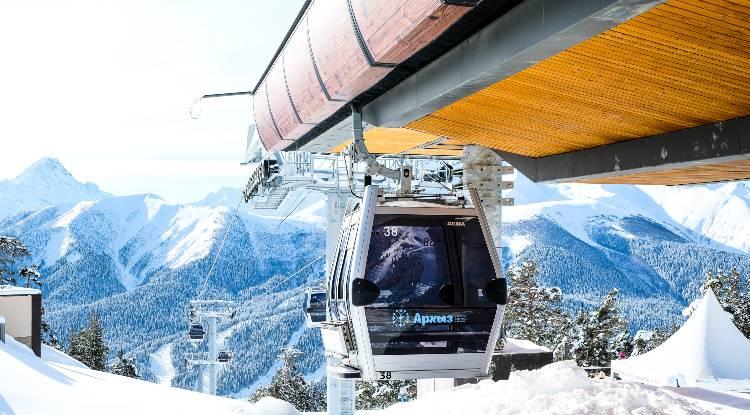 Image by Igor Lushchay from Shutterstock
Building A Ski Lift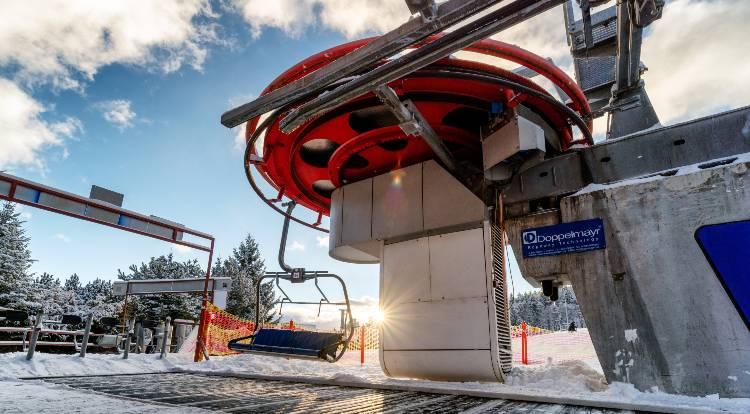 Image by Jaroslav Moravcik from Shutterstock
Building a ski lift is no easy feat. They are situated in places with limited access, so helicopters are often used to install towers, parts of lift stations, cables, etc.
Ski lifts have to be engineered in a way that allows them to withstand high winds, extremely cold temperatures, ice, and snow. They also have to be rugged and powerful enough to transport at least 250 people up a mountain at a time.
Therefore, safety levels, high-end engineering, and maintenance come at a considerably high cost. This is especially the case when you have high-tech ski lifts that have mid-stations and ones with chairs and cabins that unhook from the cable so people can get on and off more safely.
Planning, installing, and operating a ski lift system is the most expensive element of a ski resort. The modern technology employed means skiers and snowboarders can get to the top of the mountain safely and in comfort.
The Planning Stage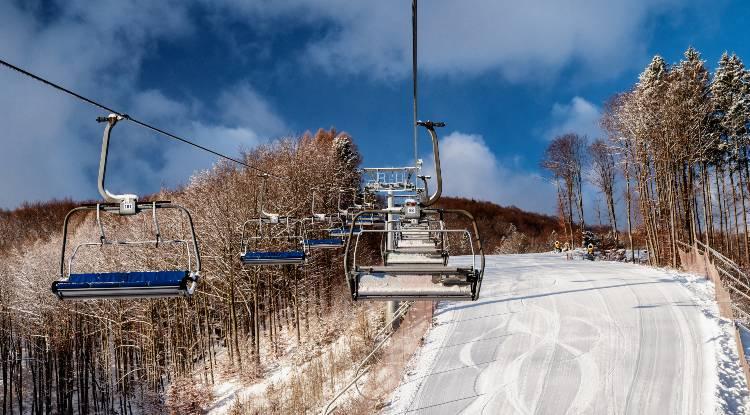 Image by Jaroslav Moravcik from Shutterstock
When a ski resort needs to provide its visitors with access to a particular part of the mountain, it will appraise the location with a helicopter to access the terrain. Then an accurate computer-aided design (CAD) model will be created to determine the optimum route for the lift to take up the mountain.
During the planning stage, the ski lift construction company will consider several factors. For example, they will look at how fast the lift can travel, the localized weather conditions, the gradient of the mountain, and how many towers the ski lift will need.
They may find that some sections of the route are steeper. These parts will need additional towers, significantly adding to the cost.
Installing The Ski Lift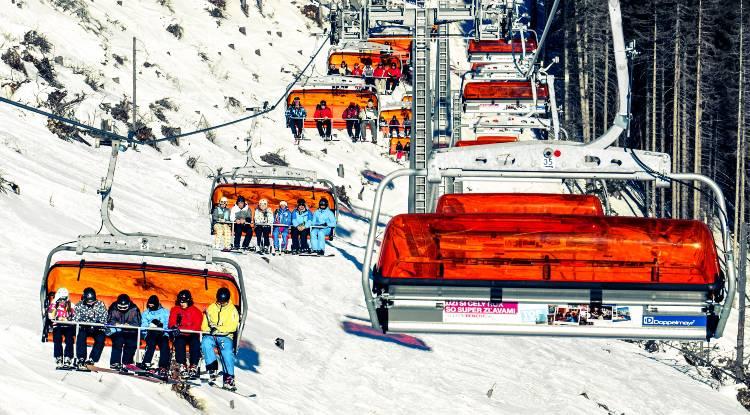 Image by Jaroslav Moravcik from Shutterstock
Once the engineers have perfected the CAD model for the ski lift and conducted safety and feasibility simulations, they will build the necessary equipment and components in their factory.
The ski lift construction company will then ship everything to the ski resort for assembly and installation. This will usually be done at the end of the summer, so engineers have time to get the ski lift ready for the following winter.
All major ski lifts use a heavy-duty cable suspended by several towers. Engineers fly these towers (also known as pylons) into position with a helicopter after building a secure concrete base for each one.
The towers are bolted to the concrete base; as you can see from this video, it's a tricky and dangerous process.
Once the tower is fully assembled and installed, the engineers bolt the cable's tracking assembly to the top of it. They then move on to the next tower until all the towers are in place.
Installing The Cable
Both the top and bottom lift stations have large wheels that the cable wraps around. But the engineers need to thread the cable through the pulley on each tower before joining both ends.
Then, the chairs or cabins are fitted to the cable at regular intervals to ensure even weight distribution, and so the lift stations can manage how they are unhooked and fed onto the cable at each end.
How Much Does A Ski Lift Cost To Build?
With the ever-expanding nature of ski resorts, new ski lifts are built to replace old ones and provide access to new areas. Larger U.S ski resorts regularly spend millions of dollars on new ski lifts.
Ski resorts can expect to spend at least two million dollars on a good ski lift installation. However, if they opt for a high-speed quad ski lift, they are more likely to need to spend about seven million dollars.
However, the length of the lift, the terrain it has to cover, etc., will significantly impact how much it will cost. Another factor that affects the cost of a ski lift is its manufacturer.
Ski lift manufacturers specialize in different things. For example, Poma produces more basic ski lift systems. Their "Telemix" ski lift is a hybrid system that uses detachable gondola cabins and chairs.
The Telemix is a popular system used across Europe and in New England ski resorts. A great example is a Telemix installed at Okemo Mountain Resort in 2014, which cost eight million dollars.
However, the Ramcharger 8 chairlift in Big Sky Resort cost significantly more to build than that. This state-of-the-art high-speed eight-person chairlift cost seventy-five thousand dollars per chair. It has sixty-four chairs, totaling 4.8 million dollars.
This is small change compared to what other ski resorts have installed. The ski lift manufacturers offering more high-tech options charge much more. This is because they provide enhanced passenger comfort, safety, and reliability and can withstand harsh environments.
With all the additional research, development, and technology used on these high-end ski lifts, ski resorts have to spend much more money. Technologically advanced ski lifts regularly cost over twenty million dollars. But the current most expensive ski lift is on the Stubai Glacier, in Innsbruck, Austria, which cost 83 million dollars to install.
Ski lifts are often in service for over 30 years, as long as the ski resort puts in an appropriate maintenance plan. With this in mind, ski resorts can get their lifts on a finance deal, allowing them to pay installments, making the purchase possible and more affordable.
How Much Does A Ski Lift Cost To Run?
Building a ski lift is just the beginning of the story. These are big complicated machines that require a lot of looking after.
The scale of the maintenance costs was revealed in a report on European ski resorts' running costs. It was found that 48% of their income went into buying and running their ski lifts.
However, this may not be an accurate representation of cost, as every ski resort is different, as are the countries they are in. Ski resorts in Switzerland may spend a considerable chunk of their income on running their ski lifts, but a resort in Spain or Italy may not.
It has been said that Whistler Blackcomb in Canada spends about five million dollars running their 37 ski lifts every year.
The costs associated with running a ski lift can be broken down. Ski resorts spend 60% of their budget on staffing their lifts and 20% on maintenance costs. The remaining 20% is divided between insurance and energy bills.
Unfortunately, ski resorts struggle to reduce these costs significantly. Some high-tech ski lifts have an element of automation that reduces the number of people required to operate them.
However, with safety a top priority, there must always be a human element to talk to skiers and snowboarders. Lift operators can also spot problems before they happen.
When you look at all the costs involved with building and running a ski lift, it's easy to see why lift passes are so expensive.
1. 3S Eisgrat Gondola, Stubai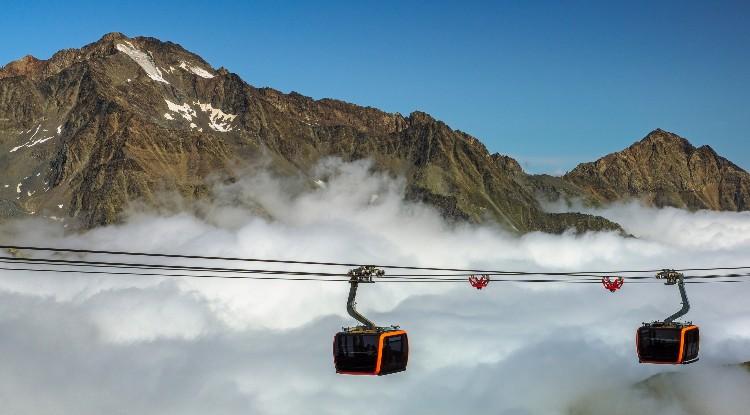 Image by Tom Pavlasek from Shutterstock
We will start off our list with the most expensive ski lift so far, the Eisgrat Gondola in Stubai, Austria. This 83-million-dollar beast transports skiers and snowboarders from the valley to the glacier in eleven minutes.
Each cabin costs a quarter of a million euros to build and holds up to 32 people in comfort. The lift can transport 3,000 people up to the glacier every hour.
2. Aiguille du Midi in Chamonix, France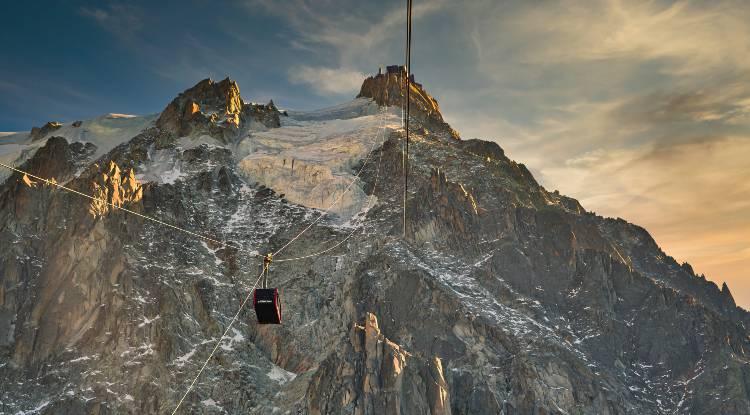 Image by K I Photography from Shutterstock
The Aiguille du Midi gondola was built in 1955 but has gone through some significant changes since. It held the record for being the highest cable car in the world for twenty years, and it takes you from 3,396 feet to 12,605 feet, making it the world's highest vertical ascent cable car.
A trip up the Aiguille du Midi gondola is a gnarly experience, but the terrain it gives you access to is incredible. The out-of-bounds runs are extremely dangerous, littered with crevasses and steep gradients.
You don't have to ski back down, though. Once you've taken in the epic views of the valley and Mont Blanc, visit the cafe and gift shop before heading back down the lift.
3. La Grave, France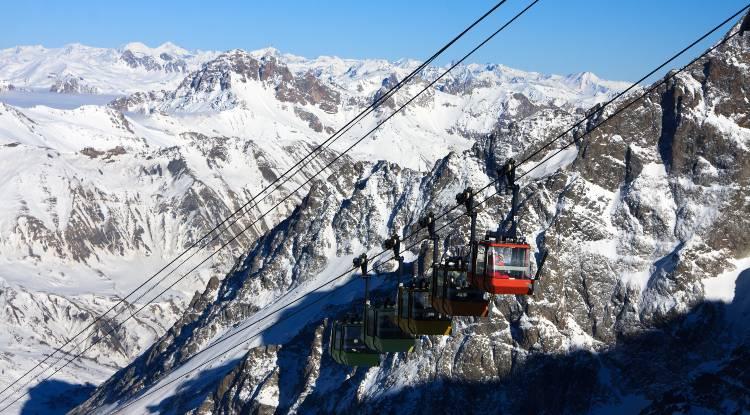 Image by Alex Ivanov from Shutterstock
La Grave is known for its terrifying terrain, but you access it via an intimidating gondola. The gondola is as extreme as the mountain and is known to come off the cable on windy days.
Its base sits at 4,757 feet, rising all the way up to 10,500 feet. You can ski a run with 7,546 vertical feet back to the valley from the top.
La Grave is notoriously dangerous, as there is no ski patrol, no avalanche control, or grooming. It is a place only experienced skiers and snowboarders should attempt, and a guide is 100% necessary for your first time.
4. Jackson Hole Tram, Wyoming, USA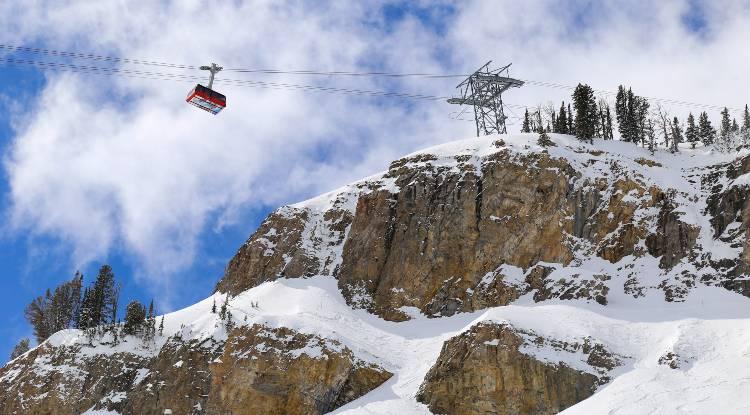 Image by CSNafzger from Shutterstock
The Tram at Jackson Hole is one of the most famous and iconic ski lifts in the USA. Its bottom station starts at 6,311 feet and takes skiers and snowboarders to 10,450 feet.
One of the big draws of the Jackson Hole Tram is that it gives you access to the country's longest continuous skiable vertical drop of 4,139 feet. You also have 5,500 acres of backcountry and inbounds skiing to enjoy.
Many regard the Tram as a shortcut to some of America's best backcountry skiing. It is unique in the fact that you can ski from top to bottom, following the lift's route, all through the backcountry.
5. Mont Fort, Verbier, Switzerland
Image by gorillaimages from Shutterstock
Verbier in Switzerland has lots of extreme terrain to enjoy if you have the skills and guts. Some of the best of Verbier can be accessed from the Mont Fort ski lift.
This impressive ski lift takes you to 10,853 feet and to the top of an 8,239-foot-long run. One of the most famous mountains the Mont Fort ski lift gives you access to is the Bec de Rosses.
The Bec de Rosses is the location of the Freeride World Tour finals, chosen for its technical terrain, variety of lines, and views for spectators.
There is a seemingly limitless selection of backcountry terrain available from the Mont Fort ski lift that is incredibly scary, no matter who you are. You can even ski all the way to the neighboring ski resort of Zermatt from the Mont Fort Tram.
6. TS Marte, Las Leñas, Argentina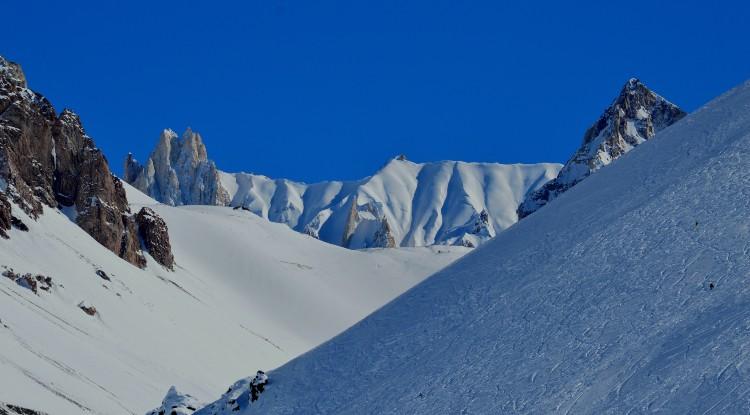 Image by Adrianonlyone from Shutterstock
Most skiers and snowboarders from the northern hemisphere don't regard Argentina as a winter sports destination. However, the South American country is home to some of the world's best freeride terrain.
The TS Marte in Las Leñas, Argentina, gives you access to an incredible 43,243 acres of terrain. The runs from the top of this chairlift take you 3,936 vertical feet back down to the valley.
The ski lift is as scary as the terrain, as it is a simple old-school double chair. It is very slow and shows its age, so it's not for the faint-hearted.
Riding the TS Marte has been described as heli-skiing from a chairlift. This is due to the expanse and style of the terrain on offer.
7. KT-22 – Palisades, California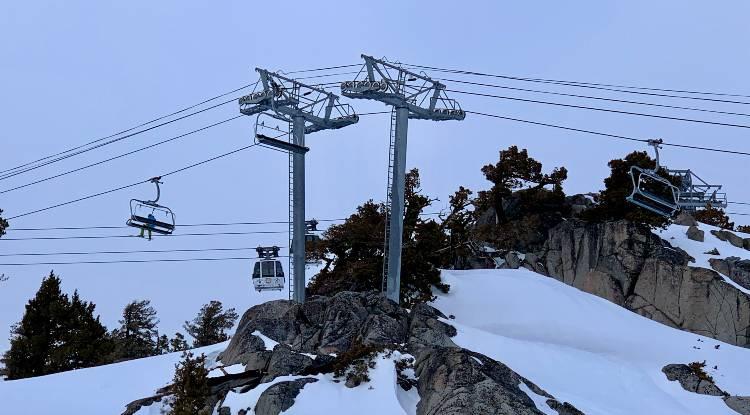 Image by Alisa_Ch from Shutterstock
The KT-22 is another famous North American ski lift providing access to terrain with an iconic reputation. In fact, the KT-22 is regularly ranked as the number one ski lift in the country.
This ski lift was initially built for the 1960 Winter Olympic Games but was replaced in 1995 by a high-speed quad. This more modern ski lift takes skiers from 6,200 feet to 8,000 feet in less than six minutes.
Although the KT-22 is notorious for its excessively long lift lines, it can take you to some of the country's best freeride terrain. If you visit on a quiet day, you can be back up for another incredible run in six minutes.
The easy access to fantastic terrain makes the KT-22 popular with pros and advanced freeriders practicing their backcountry skills.
8. Peak Chair, Whistler, Canada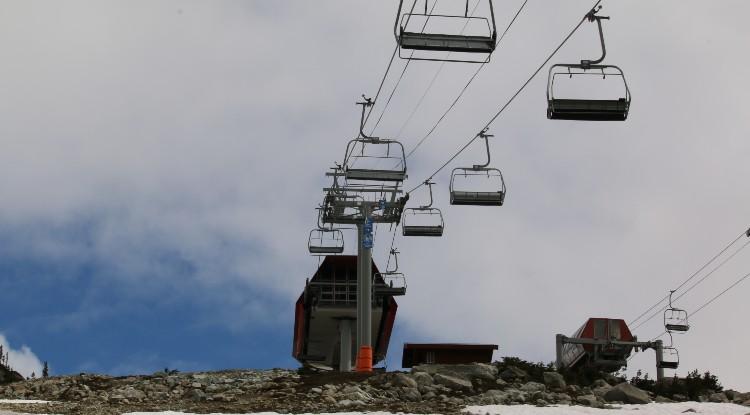 Image by yongho Cho from Shutterstock
The Peak Chair takes you to the 7,160-foot summit of Whistler Mountain. The original chair opened in 1986 but was replaced with a high-speed quad chair in 1998.
This chair largely contributed to Whistler becoming the largest alpine ski area on the continent. It has 1,316 feet of elevation, and from the top, you can drop a massive 4,978 vertical feet.
From the Peak Chair, you have access to the vast amount of alpine terrain that Whistler has become iconic for. But you better bring your A-game, as you are on show for all to see.
The lift gives you a great viewpoint of the action unfolding below you. This means you get to see all the thrills and spills before it's your turn to drop in.
9. Snowbird Tram, Snowbird, Utah
Image by Biografix from Shutterstock
The Snowbird Tram in Utah was opened in 1971, and it takes skiers and snowboarders 7,760 feet to 11,000 feet in just 10 minutes. Once at the top of Hidden Peak, they can drop into a number of 3,240 vertical foot runs covering 2,500 acres.
When you realize that the mountain gets around 500 inches of snow every winter, you can see that there are endless possibilities for powdery fun.
People in the know say that the Snowbird Tram is one of the best lifts in the world. This is because you get to sample all the best parts of the mountain from just one lift.
In fact, you can access almost the whole mountain from the Snowboard Tram and ski three to four times as much terrain in one run at Palisades.
10. Lone Peak Tram, Big Sky, MT
Image by CSNafzger from Shutterstock
The Lone Peak Tram opened in 1995 and takes skiers and snowboarders to the 11,166-foot summit of Lone Mountain. It is a little more intimate than some of the other ski lifts on this list, as it only carries fifteen people at a time.
But, once at the top, skiers and snowboarders can enjoy a 3,640 vertical foot run. Alternatively, they can opt for the more gnarly terrain of the A-Z chutes.
The access to Lone Peak's terrain is a little different from most North American ski areas. It has a very European style, as you can ski pretty much anywhere you want. And with 400 inches of snow every winter, this makes an excellent combination for adventurous skiers and snowboarders.
11. Single Chair, Mad River Glen, Vermont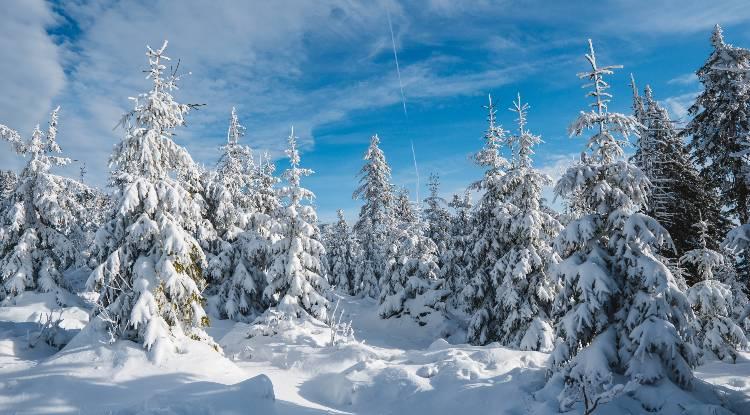 Image by matj.jir from Shutterstock
In the East Coast ski resort of Mad River Glen, you will find a unique chairlift. It may not be the most advanced or the most comfortable, but it is the fastest fixed-grip chairlift in the country.
You sit on your own, on a single chair with no safety bar, and get whisked to the top of the mountain in around twelve minutes. This unique chairlift has such a reputation that the Magic Hat Brewing Company has named a beer after it.
How Much Does A Ski Lift Cost To Build? – Now You Know
When you are next waiting to get on a ski lift, take time to look around and appreciate the planning, design, and engineering that has gone into it. Also, think about the money and effort that goes into keeping it turning, just so we can enjoy our favorite pastimes.
Thinking about these things may help you to understand why lift pass prices are so high. And if you have ever hiked up a mountain or been ski touring, you will know how much time and effort they save.
These lifts may look a bit precarious due to their placement on impossible-looking mountains, but they are engineered to be as safe as possible, and accidents are rare.
The future of ski lift design and installation will be heavily influenced by their environmental impact. Unfortunately, ski lifts and ski slopes take their toll on the environment. Therefore, supplying energy and reducing how much energy ski lifts use needs to be addressed.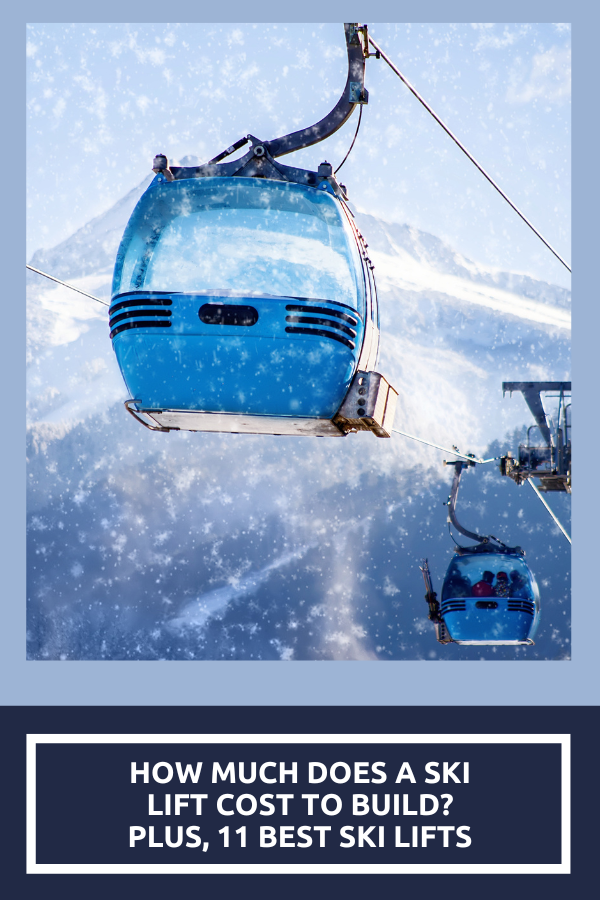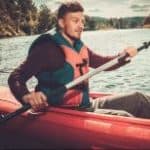 Author: Peter Salisbury
Pete is the Owner of KayakHelp.com. Born and raised in Cleveland, Ohio, he grew up kayaking, fishing, sailing, and partaking in outdoor adventures around the Great Lakes. When he's not out on the water, you can find him skiing in the mountains, reading his favorite books, and spending time with his family.