Europe has some of the world's best and most challenging ski terrain. The Alps span several countries, including France, Italy, Switzerland, Germany, Austria, Slovenia, and Liechtenstein. This makes Europe the perfect proving ground for high-quality ski wear.
In this post, we highlight some of the best European ski clothing brands. Some of these brands are better known than others, but you can't help but be impressed by what they offer.
The well-known European ski brands are synonymous with winter sports, with their roots going back many years. But, you should not overlook the more niche brands, as they have some excellent options too, and you never know where they will be in years to come.
Whether you are an alpine or cross-country skier, there is something for you. Many of these brands crossover to snowboarding too. Also, all the brands in this list provide quality products.
Let's start and explore without much ado.
Image of the Alps from Shutterstock
Also Read:
Best European Ski Clothing Brands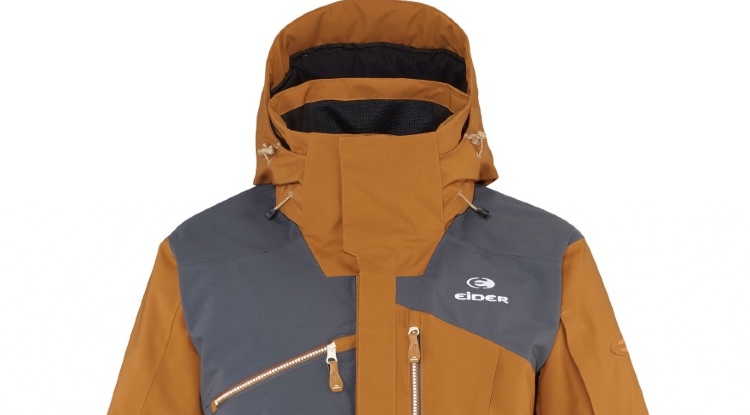 Eider is a French brand that specializes in functional outdoor and ski clothing. They have been around since 1962 and are based in the stunning lakeside alpine town of Annecy.
As Eider has been in the business for many years, they are well renowned for practical and comfortable outdoor wear. Eider prides itself in providing quality clothing for people who love to participate in numerous activities.
Eider's style sees their range of clothing full of elegant designs. The fit is generally figure-hugging but allows unrestricted movement.
You can expect high-level technical materials to give you the protection you need from the elements. Eider's choice of fabrics is lightweight and supple, so you can stay comfortable all day.
Eider's outdoor clothing allows you to push your limits when you hit the slopes, whatever the weather.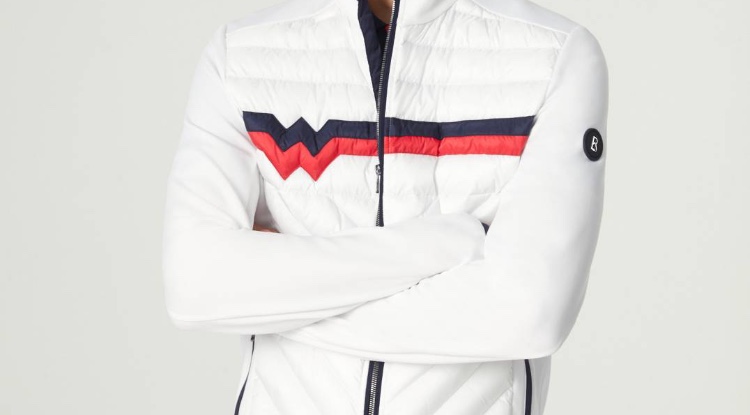 Bogner is a luxury German ski clothing brand that was founded in 1932. The company was started by Willy Bogner, who was a successful ski racer.
Willy and his wife Maria wanted to create clothing that seamlessly merges fashion and winter sportswear. Maria was the more creative of the couple, creating the unique style that the brand is now well known for.
With Willy's technical prowess and Maria's eye for design, the brand could produce ski clothing that performed well on the mountain and looked great in the resort.
Bogner clothing is not a low-cost brand. Their target market is full of people who like the finer things in life and can afford to spend extra on their ski clothing.
Bogner customers like the intricate designs, high-quality craftsmanship, technical materials, and unique styling. The Bogner logo is the "B," created by Maria Bogner herself.
It is said that once you have the B in your life, you will want more. If you spend time in high-end ski resorts in Europe, you will notice many people loyal to the B.
Bogner ski clothing stands out from the crowd thanks to its elaborate embroidery and prints. Each season Bogner's designers choose a different theme on which to base their designs.
Rossignol is a very well-known winter sports brand from France. It has many products in its lineup, including some great ski clothing.
The brand has been around for over 100 years. Therefore, they have had plenty of time to develop their products targeted at skiers and snowboarders of all levels. They even have products catering to cross-country skiers.
Rossignol works closely with some of the world's greatest ski and snowboard champions, such as Xavier De Le Rue, as part of their product development. Therefore, they have a range of high-performing and easy-to-use products.
Rossignol is very proud of its French heritage, which is reflected in its clothing style. You can expect lots of blue, white, and red, along with the famous tricolor rooster logo.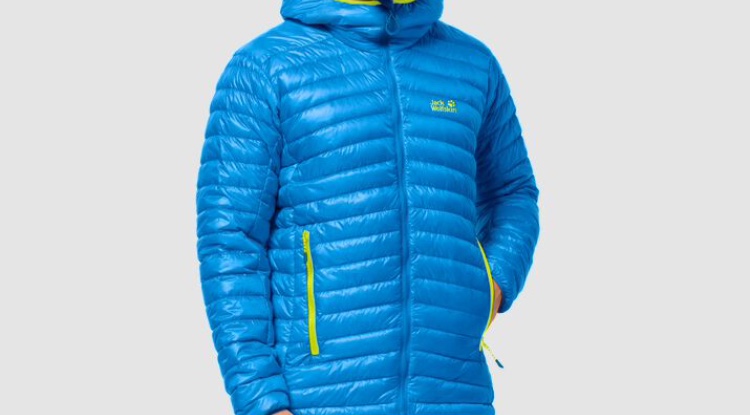 Jack Wolfskin is a German brand founded in 1981. Even back then, the brand saw that there was a need for eco-friendly clothing.
Since then, Jack Wolfskin has demonstrated a commitment to environmentally friendly clothing technology and forward-thinking design. The brand continues to do this while providing excellent outdoor wear, including ski clothing.
Jack Wolfskin is a very popular brand in Germany, Austria, and China. In fact, it is in the top three outdoor clothing brands.
When the brand was launched, Jack Wolfskin started out providing various outdoor goods. Their lineup consisted of softshell jackets, hiking clothing, sleeping bags, and tents. The brand has now added some excellent footwear and ski clothing into its range.
When it comes to Jack Wolfskin's materials, you will notice that their outerwear is made from Texapore. Texapore is Jack Wolfskin's very own fabric that is breathable, windproof, and waterproof.
There are three different versions of Texapore to offer different levels of protection. These are the standard Texapore, a softshell version, and an "Air" version.
With the wide range of outdoor clothing available from Jack Wolfskin, you will be able to find something to suit your style of skiing and where you ski.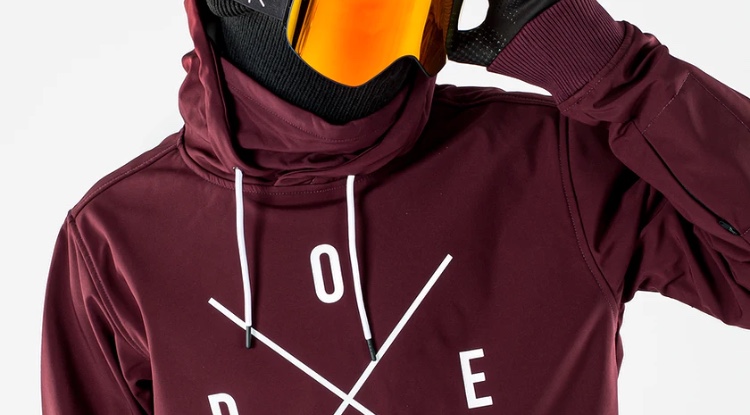 Dope Snow is a Swedish company that was established in 2008. The brand is made up of a worldwide team of enthusiastic skiers and snowboarders, focusing on customer service and online shopping.
Dope Snow's apparel has a very distinctive look, which often blends street style with snowsports. If you spend any time in the French Alps during winter, you will see lots of people sporting Dope Snow clothing.
One of the things that Dope Snow customers like about the brand is that it has a whole range of clothes that match and complement each other. You can buy already pieced-together outfits with bold or subtle designs.
But there is also a great outfit creator on the Dope Snow website. This allows you to customize your outfit to suit your tastes perfectly.
Another great thing about Dope Snow is that its products are reasonably priced. You can get a whole outfit for the price of a jacket from some brands.
Dope Snow's outfits look great, and they are packed full of useful features. For example, you can expect powder skirts, secure pockets, lift pass pockets, vents, and adjustable cuffs.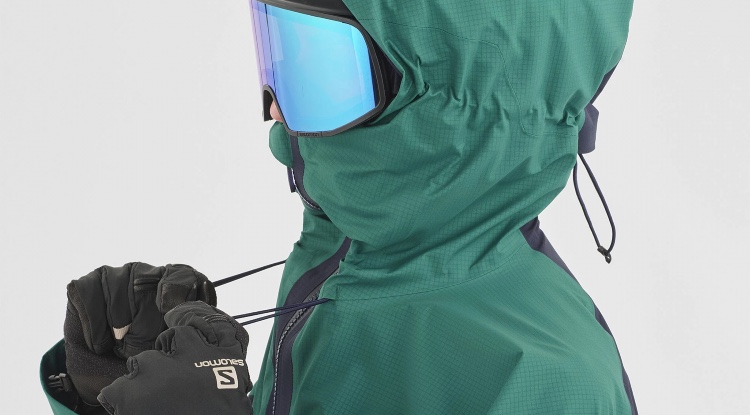 Salomon was established by Georges Salomon in 1947 in Annecy, France. The brand originally specialized in ski hardware, but it now offers everything for the skier and outdoor enthusiast.
Salomon prides itself on being playful and passionate about the outdoors. It likes to provide people with what they need to reach what is possible when in the mountains.
Even with their playful attitude, Salomon's clothing style is pretty simple and uncomplicated. However, this does not mean that Salomon's clothing is low-end.
Salomon ensures that their outerwear is made from excellent technical fabrics. But they also work to be socially and environmentally responsible.
Salomon encourages people to be mindful about how they treat the places they play in. It also tries to be as sustainable as possible when manufacturing its products.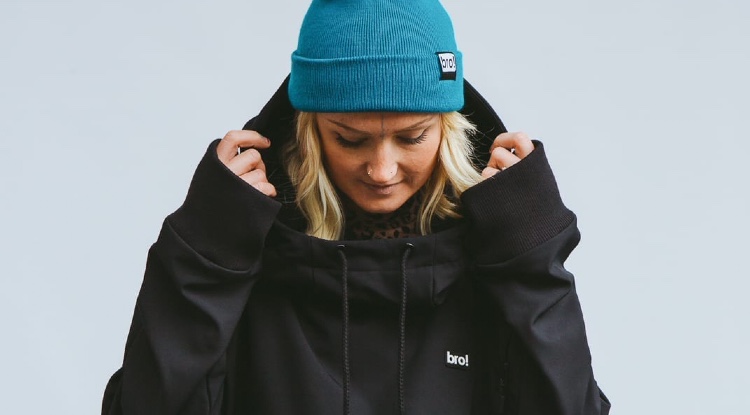 Bro! is a British brand focussing more on snowboarders, but it does transmit to skiers pretty well too. The brand focuses on having fun on the mountain while wearing one of its many soft goods.
You don't always need to wear high-end Gore-Tex technical gear. Therefore, Bro! likes to keep things casual and less serious.
Bro! was founded in 2011 by Nick and JJ Coates. Ever since then, the brand has gone from strength to strength. If you like Dope Snow clothing, there is a good chance you will like what Bro! has to offer.
The cornerstone of Bro! is their eye-catching hoodies. The Chill n' Shred hoodies are perfect for spring riding. The Park Edition hoodies are suitable for wearing around the resort or spending a day hitting kickers.
Since the brand's launch, Bro! has expanded its product line with jackets and outerwear and beanies and mittens. There is also a great selection of Bro! streetwear to choose from.
For something a little different and fun, head to the Brocery Store to see what they have to offer.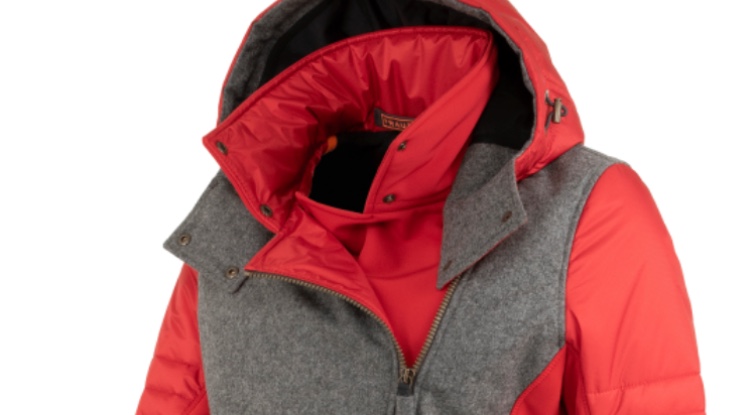 Frauenschuh is an Austrian ski clothing brand that was founded in 1950 by Kaspar Frauenschuh. Kaspar saw the importance of being ecological while producing clothing materials.
Kaspar's parents had a company that produced leather goods with unique styles. He took this inspiration, along with technical materials, and incorporated them into his own products.
Frauenschuh is still a family-run business and continues to stick to Kaspar's vision. In 1984 the brand expanded into quality sportswear with a functional fit while still being as ecological as possible.
The type of people who wear Frauenschuh ski wear are similar to those who wear Bogner. However, the designs are much more subtle and not as glitzy.
Frauenschuh is a fashion brand more than a skiwear brand. But, their ski jackets are still very technical and suitable for cold and wet days on the mountain and look good.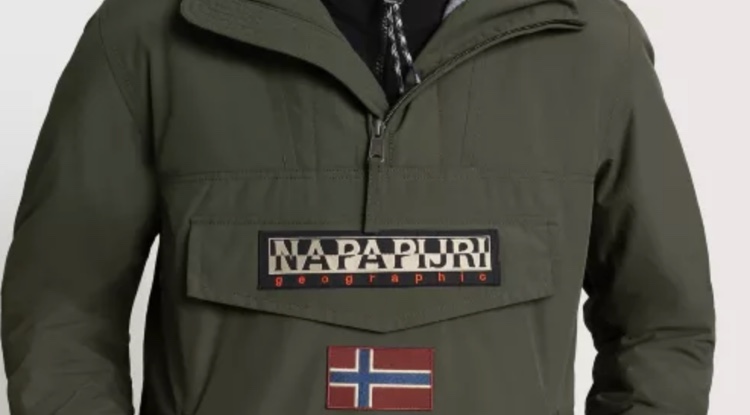 Napapijri is quite a confusing brand. Its logo uses the Norwegian flag and has a slightly Finnish name. However, it is an Italian brand that was established in 1987.
Its base at the foot of Mont Blanc means that Napapijri is in the perfect place to develop quality mountain products. The area is packed full of high alpine terrain to test the most talented skiers.
The brand started manufacturing travel bags and outdoor clothing. It has always used state-of-the-art materials and taken great care with its styling.
When you look at the Napapijri design language, you can clearly see that vintage clothing heavily influences the style. The style cues come from what explorers and alpinists of the early 20th century wore.
One of the staples of Napapijri's range is the Rainforest jacket. This jacket is easy to spot with its large front pocket and bold branding.
It is a versatile, lightweight jacket that looks great both on the mountain or when walking around the resort. Napapijri makes a summer and winter version of the Rainforest jacket, so you can choose one that best suits your needs.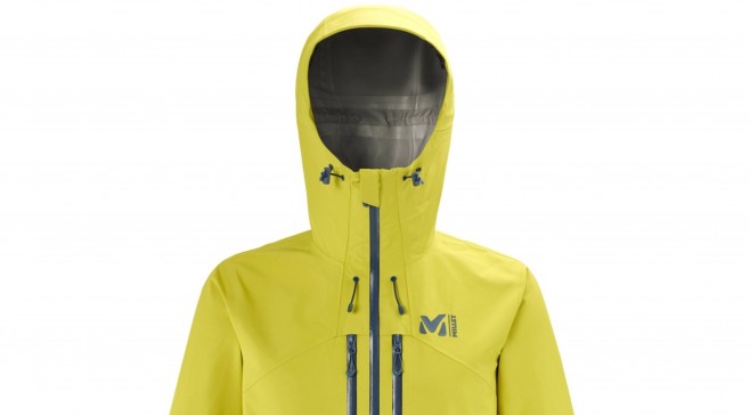 Millet is a French brand that started out making shopping bags and backpacks in 1921. In 1928 the company moved to Annecy in the French Alps and started to expand its product range.
Millet now provides all sorts of clothing and hardware for mountaineers and skiers.
Like many of the quality outdoor clothing brands, Millet is a very environmentally conscious company. The products are designed with sustainability in mind, and careful consideration is put into the lifecycle of their products.
A great example of Millet's eco-friendliness is its use of water-repellent finishes. They now use PFC-free treatments, which have a less negative impact on the environment than traditional DWR solutions.
Millet has a wide range of clothing for skiers. But they have some excellent freeride and ski touring clothing. The freeride range is uncompromising, so you can ski at your best in the toughest conditions.
When it comes to ski touring outerwear, Millet has worked hard to pack lightness, comfort, and ergonomics into its products. These outer layers are also very compact and can be compressed to minimize how much space they take up in your backpack.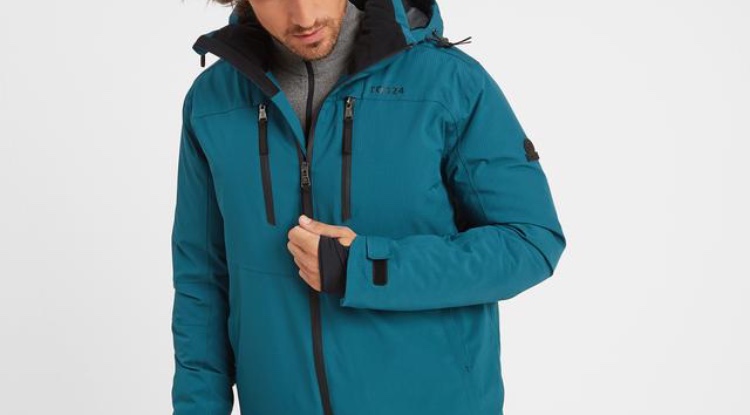 TOG24 is a British brand that was established in 1958 in West Yorkshire. The brand was started by Donald Ward, a millwright who learned how to fix the looms.
In the late 1950s, Donald had learned enough to start his own business. The brand produced footwear but later expanded into making football kits and sports bags in the 1970s before moving into outdoor clothing.
The name TOG24 stands for "Truth Over Glory every day." Although it is not a specific ski clothing brand, TOG24 prefers to cater to outdoor enthusiasts with fun at its core.
Therefore, TOG24's products are for those that do multiple outdoor activities and like to go for a beer with friends afterward.
TOG24 has a vast range of clothing that you can piece together to make the perfect ski outfit. The various combinations also mean that you can wear these products around town or on an autumn hike.
The first iteration of Dynafit started in 1950, under the name of Humanic. The German company has been well known for producing excellent ski boots ever since.
Dynafit ski boots were made more famous in the 1970s. Franz Klammer won the downhill race at Planai/Schladming, Austria, in '73 and won Olympic gold in Innsbruck in '76, wearing Dynafit ski boots.
Competitive skiers wearing Dynafit ski boots accumulated eight successive downhill World Cup wins throughout the 1970s and '80s. The brand's heritage and success earned Dynafit the right to use the Austrian coat of arms and the IAS's Golden Seal of Approval.
When it comes to ski clothing, Dynafit is all about ski touring and cross-country skiing. It aims its clothing at skiers that hike into the backcountry by making them with the appropriate fit and out of technical materials.
Dynafit's ski clothing is made from materials produced by its partners. But, the brand constantly develops products in-house too.
You can expect very lightweight, breathable, and waterproof fabrics, allowing you to perform at your best.
Even with all this tech, Dynafit is committed to reducing its environmental impact. Dynaft became a bluesign® system Partner, which indicates that it uses sustainable textile manufacturing processes.
Dynafit's brand symbol is the snow leopard, as it believes that it shares similar qualities to the endangered animal. For example, snow leopards are high-performing, extraordinarily fast, and have incredible endurance.
As part of the brand's social responsibility efforts, Dynafit has set out to protect the snow leopard. Dynafit is doing this by supporting the Snow Leopard Trust, by holding events and giving donations.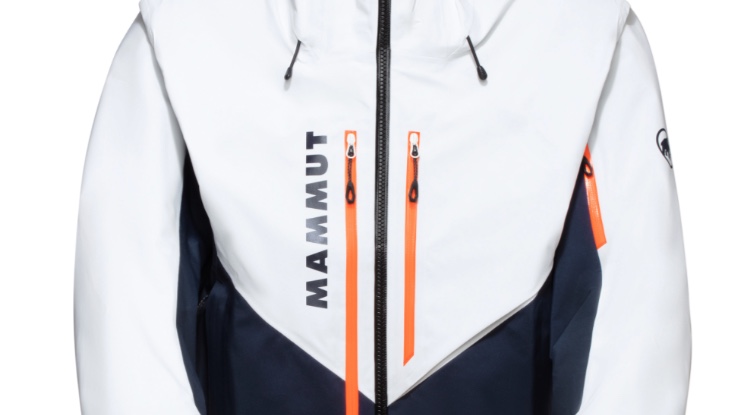 Mammut is a Swiss brand that was founded in 1862. Back then, it was a tiny workshop that manufactured climbing ropes for mountaineers.
Over time Mammut has become one of the most prominent manufacturers in the world of climbing, winter sports, and outdoor wear. The company is still located in Seon, Switzerland, but it has many offices and satellite locations all over the world.
Mammut makes clothing for hiking, climbing, ski touring, and extreme alpine situations. You would be hard-pressed to find an outdoor person who hasn't heard of the brand.
The brand's designs are stylish, durable, and available in various options and colors. You could kit yourself out head to toe in Mammut products if you wanted to.
Mammut's clothing is high-quality and high-performance, using the very best technical fabrics. But it is also committed to protecting the environment and providing fair conditions for its team.
The efforts relating to protecting the environment start at the product level. Therefore, you can expect fair trade and organically manufactured cotton, recycled materials, and strict control where its down comes from.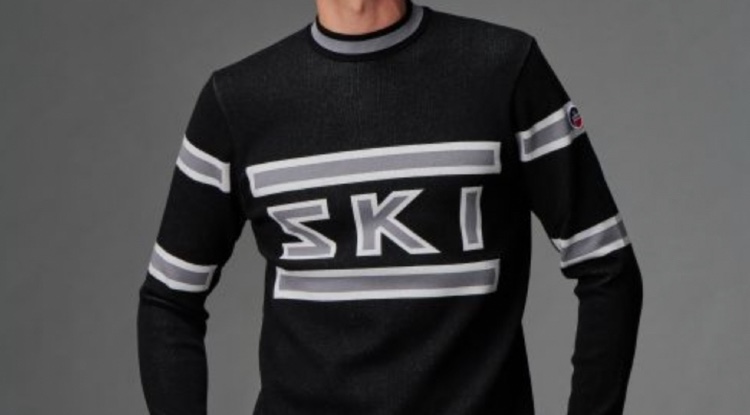 Fusalp is another prominent ski clothing brand from France. The company was launched in 1952 by a pair of tailors from Annecy.
The tailors wanted to create fashionable ski wear for connoisseurs of the mountains. One of the first products they introduced was the figure-hugging 'fuseau' stirrup pants.
The brand name comes from these pants that were born in the French Alps. Fusalp has a unique style that keeps loyal skiers coming back to the brand.
Over the years, there have been many ski champions winning races wearing Fusalp clothing. For example, the Goitschel sisters wore Fusalp products at the 1964 Winter Olympic Games in Innsbruck, as did Jean-Claude Killy in 1968. Also, Léo Lacroix won an incredible 16 medals at the World Championships in Portillo, Chile, in 1966 wearing Fusalp.
Fusalp is still kitting out Olympians to this day and even dressed the Olympic Committee from Monaco during the 2018 Winter Olympics in Pyeongchang.
Fusalp's style blends modern and traditional design cues. But it also manages to do so with innovative technology while being functional.
The ski clothing from Fusalp is technical and elegant. These are all things that discerning European skiers look for in their clothing, so they can look good wherever they are on the mountain.
Final Thoughts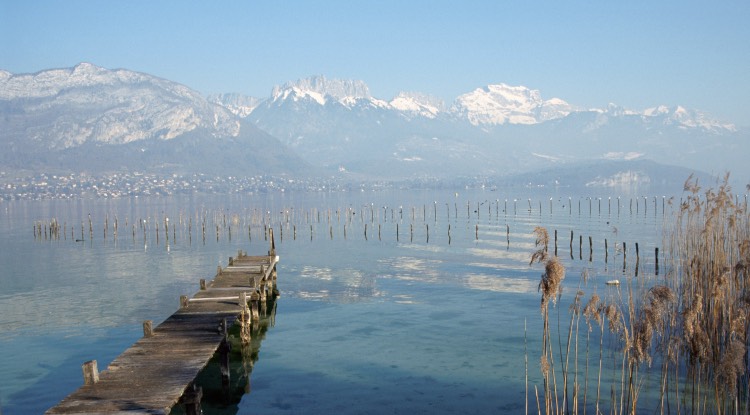 Image of Annecy from Shutterstock
Europe is the birthplace of modern skiing as we know it. It is hardly surprising, considering the sheer amount of skiable terrain it has.
As you have probably noticed, many of the ski clothing brands above started out in Annecy in France or not far from it. Annecy is in the heart of the French Alps and close to some of the world's largest ski areas.
If you visit Annecy, you will find many ski clothing stores specializing in the world's best ski brands.
It is great to see that these prominent ski clothing brands are focused on sustainability. Textile manufacturing is terrible for the environment, but it becomes less sustainable when you add weatherproofing coatings to cope with harsh conditions.
By buying quality ski clothing that lasts a long time, you are much kinder to the environment. Buying once is much better than frequently buying fast fashion items that only last a season or two.
Even though these high-end products are more expensive, their longevity means that they are often kinder to your bank account. The best ski brands make their products with timeless designs, so they don't look dated too quickly.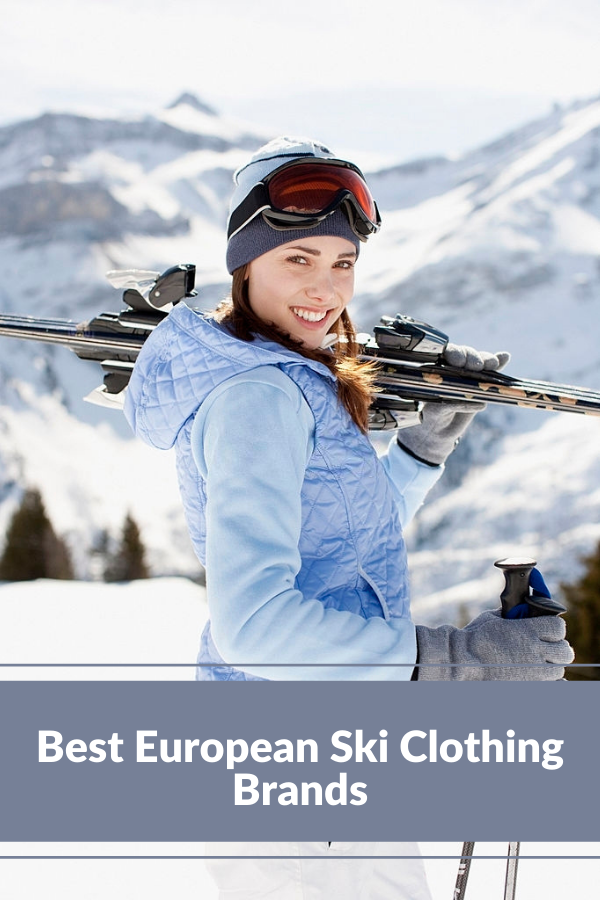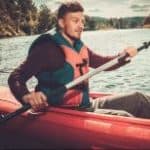 Author: Peter Salisbury
Pete is the Owner of KayakHelp.com. Born and raised in Cleveland, Ohio, he grew up kayaking, fishing, sailing, and partaking in outdoor adventures around the Great Lakes. When he's not out on the water, you can find him skiing in the mountains, reading his favorite books, and spending time with his family.