When you are already intent on spending a pretty penny on a new boat, you want to know you are getting your money's worth. That's not always the case with some of the worst boat brands lurking out there.
If you're into luxury, it almost doesn't need to be said that all boat brands are not created equal. For those that have the kind of budget it'll take to secure one of these boats, we're going to highlight ten of the best luxury boat brands.
Many of these shipbuilders are world-renowned for the massive luxury boats they produce. Building something like this isn't easy and it takes time, but these brands have the skill and experience to bring your dream to life.
We'll provide some brief info about each brand and share links to a few of their unique boat models. So let's get started!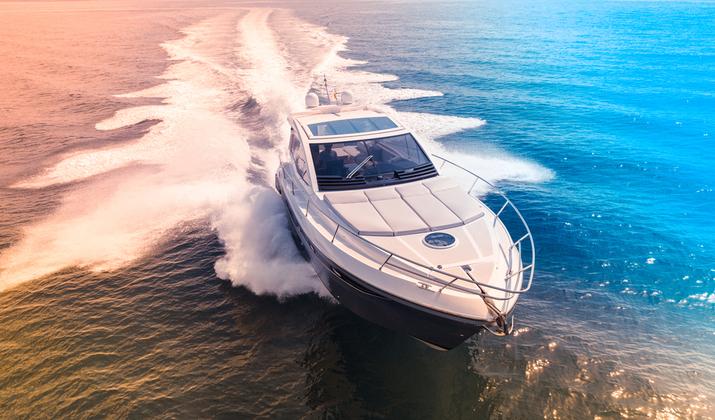 Photo by freevideophotoagency via Shutterstock
Best Luxury Boat Brands
Feadship
Benetti
Oceanco
Lürssen
Westport
Sunseeker
Amels
Dynamiq
Heesen
Mangusta
Quick Boat Buying Guide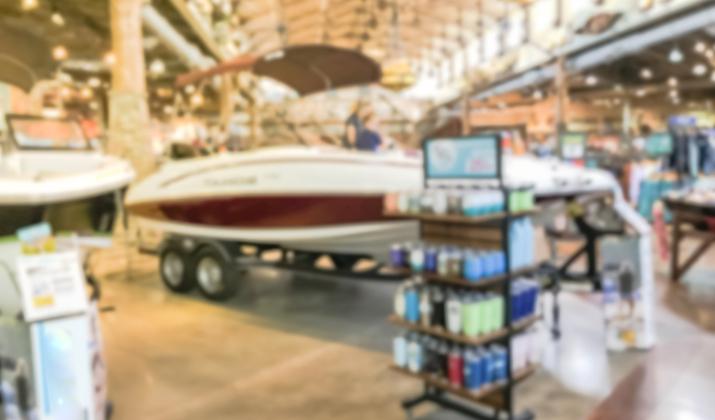 Photo by Trong Nguyen via Shutterstock
Before we highlight the best luxury boat brands out there right now, let's talk about some quick tips for buying a boat. These tips are very general so that they can apply to as many boaters as possible.
Go To Boat Shows
If you can find one near you, going to an annual boat show is a great way to see as many different luxury boat models as you can. You will also be able to speak to representatives from boat manufacturers to ask your specific questions.
This can help you keep up with what is currently on the market and what is set to hit the market in the coming months. It will also help you narrow down your boat choices by seeing what they actually look like in person.
Make a Priority List
Boats these days are packed with so much technology and so many cool features that it can be easy to get overwhelmed. So the best thing you can do is to make a list of all the features and specifications that are important to you.
Once you have your list set before you, go back through it and try to number everything from most to least important. Sometimes, it can be hard to check all of your boxes when you're buying a luxury boat, but making a priority list can help you make sure you check at least your top five!
Set a Realistic Budget
There is a saying that says the word BOAT actually stands for "borrow another thousand" because of the extra accessories that are required once you buy a boat. That's not to mention the annual costs of maintaining a boat.
So the best thing you can do is to set a realistic budget for what you can spend on a luxury boat. If you want to be safe, add a couple thousand dollars to what you'd like to spend on a new boat and set that aside for unexpected costs like taxes and registration fees.
Don't Be Afraid to Ask for More
When you're shopping in this stratosphere for a luxury boat, you really should get everything your heart desires, and then some. So don't shy away from asking someone if it can be done, even if your logic tells you it's nearly impossible.
Many of the brands you'll see below specialize in innovation and finding a way to bring the seemingly impossible to reality. So don't be afraid to let your imagination run wild when you're designing the luxury boat of your dreams!
Luxury Boat Brand Reviews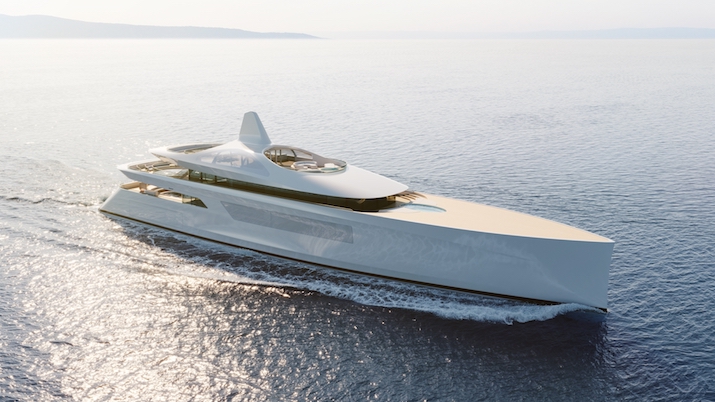 PC Feadship
Feadship is actually a shorthand name for the First Export Association of Dutch Shipbuilders, which actually began as a collaboration between two large shipbuilders way back in 1949. They currently operate at least four shipyards where they construct their famous boat models.
Over the years, their work has encompassed boats of all sizes and they specialize in custom builds. The smallest of their boats usually range from 35 to 45 meters in length, but they have been known to construct many boats more than 100 meters in length.
To date, some of their most popular and famous builds go by the names of Venus, Aquarius, Symphony, and Savannah. At one time, the Symphony was one of the largest boats ever built, but they have also produced several models that have held that title for a short time.
While the Feadship brand has been around for a little more than 70 years, the individual shipbuilders that make up this conglomerate have histories that date back at least into the late 1800s.
All told, that's a ton of experience to lean on when you're designing and building a luxury boat. For more information on Feadship's luxury boat designs, click here.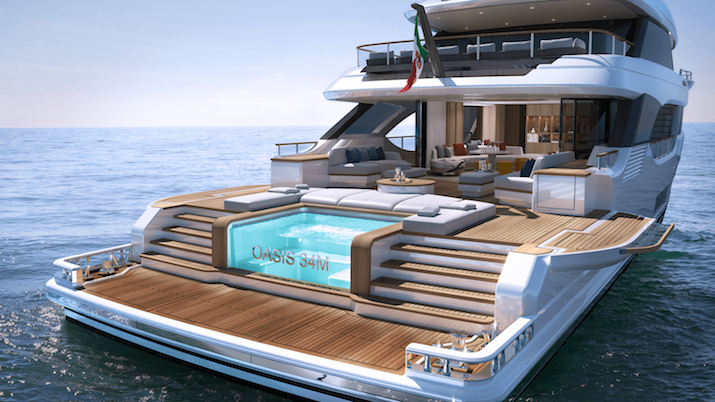 PC Benetti
Benetti has long been considered one of the best luxury shipbuilders in the world and they've been around for nearly 150 years. To prove it, they are the only brand to win the top award from Showboats International six years in a row.
In its long history, this boat brand has been responsible for producing military vessels during World War II, which led them to transition from building primarily wooden ships to mostly steel construction after the war.
They have produced many iconic designs over the years, but they gained worldwide acclaim with boats such as the Delfino, Mediterraneo, and Tirreno. Their builders mainly specialize in larger boats, as their base model comes in at 99 feet in length.
Another of Benetti's most famous creations is known as the M/Y Nabila, an 86-meter boat commissioned by a Saudi businessman. The boat gained fame for many reasons, but it was also featured in Sean Connery's 1980s James Bond movie, Never Say Never Again.
Today, this Italian boat brand is known for modern designs such as the Classic, Vision, Tradition, and FB. They are also committed to sustainability and, to that end, have designed a number of hybrid superyachts in recent years.
For more information on Benetti's luxury boat designs and hybrid yachts, click here.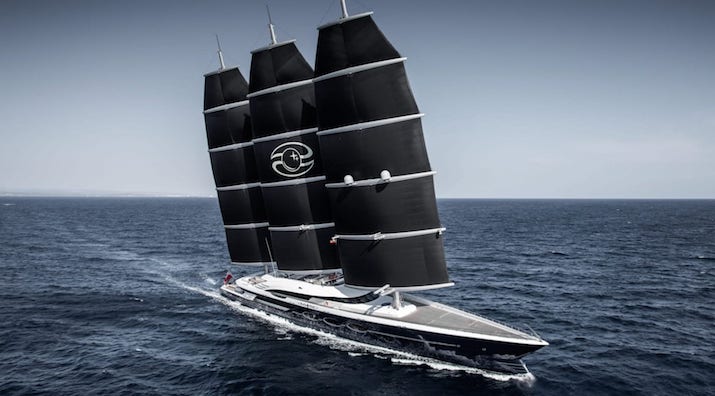 PC Oceanco
In the shipbuilding world, Oceanco is a relative newcomer, but it has not taken them very long to establish a stellar reputation. They have been producing luxury boats and yachts since 1987 and have built nearly 30 custom designs to date.
The company was founded in South Africa by a group of investors and their facilities today boast the ability to construct up to five full-size superyachts at the same time. Everything is custom-built, which means each Oceanco boat is one-of-a-kind once it hits the water.
Many of their builds are well over 100 meters in length and they are capable of building larger boats as well. The company recently made a new land acquisition to expand its facilities and allow them to construct larger luxury vessels.
Because everything is custom-made, the names of the boats in their fleet are quite unique. Some of their most impressive designs include the Black Pearl (pictured above), Bravo Eugenia, Amore Vero, and DreAMBoat. To see their full fleet, click here.
Oceanco's unique approach is to embrace all the 'what ifs' that their clients bring to the table. Instead of focusing on why things maybe have not been done a certain way for centuries, they look at new ways to innovate and create new, exciting possibilities in shipbuilding.
Their future thinking involves cross-industry collaborations that continue to drive innovation while also protecting the fragile environment that so many boaters rely upon for their lifetime passion.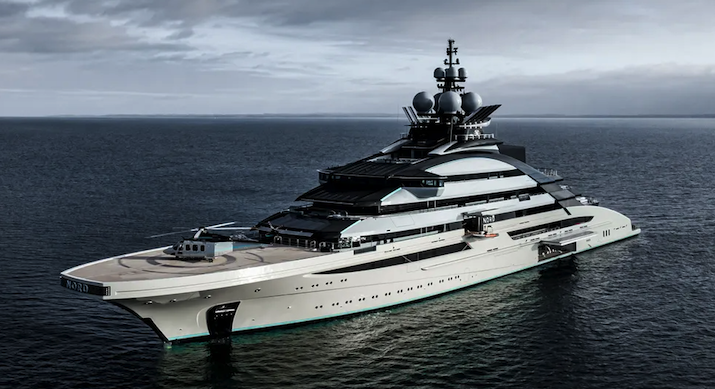 PC Lürssen
Lürssen has been in business since 1875 and its roots can be traced to a small family-owned shipyard. Originally, the company specialized in building rowboats that were raced by Bremen oarsmen, but their reputation for quality and speed grew quickly.
It did not take long for their customer base to expand all throughout Germany and, in 1886, they were credited with creating the world's very first motorized boat. They have retained that pioneering spirit to this day, even if they now produce some of the world's best luxury leisure vessels.
Their AZZAM and DILBAR boats were, at the time of their production, the longest and largest yachts in the world, respectively. All of their boats include the ability to personalize design features so that you feel truly at home when you step inside.
The company is also dedicated to sustainability in its design and construction processes. That includes being the first boatbuilder to redirect engine heat to power an onboard desalination system to provide clean drinking water to passengers.
It also means outfitting newer vessels with a compact silencer and an integrated SCR filter that reduces soot, noise, and nitrogen oxide emissions to meet current regulatory limits. They are also a major contributor to the Blue Marine Foundation.
Lürssen's designs are truly works of art and their fleet currently includes 11 of the 20 longest yachts in the world. To learn more about some of Lürssen's most unique masterpieces, click here.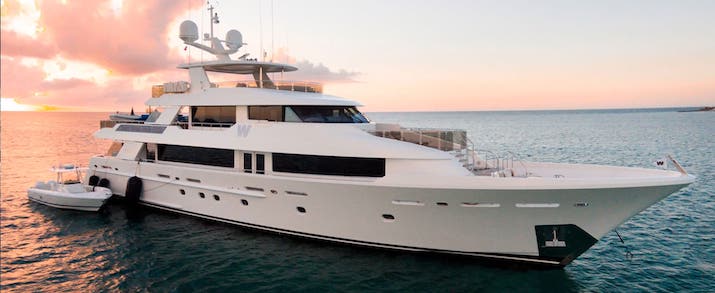 PC Westport
The only American boat brand on our list gets a lot of worldwide competitors that have been doing it for a long time. Their designs, however, more than hold their own against the stiff competition in the industry.
They have been making customized luxury boats since 1964 and personalization is part of all their work. They have a select number of existing luxury boats for sale, but you can also work with them to design your own customized dream boat.
They are a pioneering company when it comes to the utilization of composite materials in their construction process. To date, they have built more than 160 luxury yachts and commercial vessels, which makes them the largest yacht builder in North America.
In addition to building new boats, they also specialize in brokerage yacht sales to help match interested buyers with prepared sellers. They also offer a number of yacht charters for family vacations and destination cruises.
The standard models are all numbered and some of their most coveted designs include the 112, 117, 125, 130, and 172. To view all of Westport's yacht models, click here.
PC Sunseeker
Sunseeker is a British entity known for producing fine motor yachts with a penchant for being included in blockbuster James Bond movies. The company was founded by Robert and John Braithwaite and has now grown to include more than 2,600 full-time employees.
With a total of seven production plants and shipyards strategically placed throughout the United Kingdom, Sunseeker International has the capacity to produce more than 150 luxury boats every year.
In Poole, you will find the company's headquarters for design and technology, which also happens to be where the boats come for the final detailing process, such as the installation of furniture and electronic systems.
Coming back to our original point, luxury boats built by Sunseeker have appeared in four films in the James Bond franchise to date. Some of their more compact models include the Predator, Performance, and Manhattan, but you can view all Sunseeker models here.
This company has innovated in this industry by including carbon fiber in many of their boat designs. This material can be found everywhere from air intakes to handrails, but it has performance benefits as well.
The use of carbon fiber in luxury boat construction serves to decrease overall weight and lower a boat's center of gravity. That translates to a lightweight boat with improved speed and handling ability.
PC Amels
These days, Amels is actually owned by Damen Yachting, but the Amels brand has been around since 1918. The Damen group, which was formed in 2019, includes divisions for shipbuilding, defense, and engineering, but Amels is their superyacht division.
The company is based in Vlissingen, which many consider to be the spiritual epicenter of Dutch shipbuilding. What began as a small shipbuilding business in the northern Netherlands has grown to become one of the most recognizable luxury boat brands in the world.
They have a fleet of luxury boats, but they also specialize in custom builds. At the time of their completion, their models The Akula, Monkey, and Here Comes The Sun were all considered the longest yachts in the world.
Length, however, is not their only strong point; it's their quality and consistency that earn them loyal customers for generations. They provide medium to full-length superyachts and they build their models in shipyards located all over the world.
Currently, they are in design and production on a total of nine new superyachts, with expected completion dates through 2025. Some of their most outstanding designs include the SeaXplorer 58, the Custom 72 Hybrid, and the Project Shadow, but you can view their full fleet here.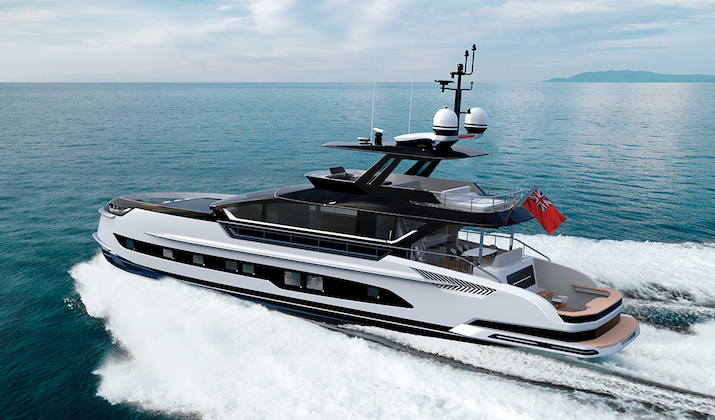 PC Dynamiq
Dynamiq is one of the newest players on the scene and it was founded in 2014 by an experienced yacht broker and designer named Sergei Dobroserdov. To make sure his company would be competitive right out of the gate, he assembled his "dream team."
This team was composed of naval architects, top engineers, and leading thinkers in the worlds of yacht design and construction. That team eventually came up with the company's online boat configurator, which is the first of its kind.
This configurator allows you to fully customize your yacht by looking at every detail from top to bottom and front to back. Dynamiq's first creation, the 39m Jetsetter, was unveiled at the 2016 Monaco Boat Show and received much fanfare.
Presently, Dynamiq is working on a new series of luxury yachts built for long-range exploration. The largest of their Global Series stretches more than 50 meters in length and can achieve a top speed of 16 knots.
All of Dynamiq's yachts are customizable according to your unique preferences and some of their current models to check out include the GTT 165, GTM 90 Beach Club, and G 500 Hybrid, but you can view all their models here.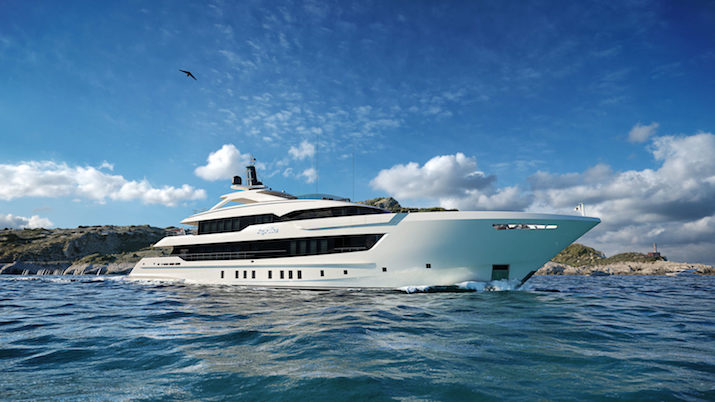 PC Heesen
Heesen was founded in 1978 by Frans Heesen when he acquired the company formerly known as Striker Boats. A year later, the 20-meter Amigo yacht was completed and was the first luxury boat to bear the Heesen name.
Thus, the Heesen Shipyard was born. Although they can't trace their heritage all the way back to the turn of the 19th century, they have quickly caught up with their competitors by building at an astonishingly fast pace.
To date, they have completed at least 170 luxury boats of many sizes, shapes, and configurations for their satisfied buyers. Their designs are predicated on expert engineering, high-quality construction, and master craftsmanship.
Built for an American businessman by the name of John Staluppi, the first boat that really put Heesen on the scene is known as the Octopussy. This creation could clock an incredible 50 knots, which was previously not even attempted when the ship was built.
Their current creations are blazing a new path in aluminum yacht construction. Currently, they are in the process of building at least 14 new luxury superyachts for anxious clients all over the world.
Some of their most striking models include the Project Akira, Project Jade, and Project Apollo, but you can view a full lineup of their available yachts and concept models here.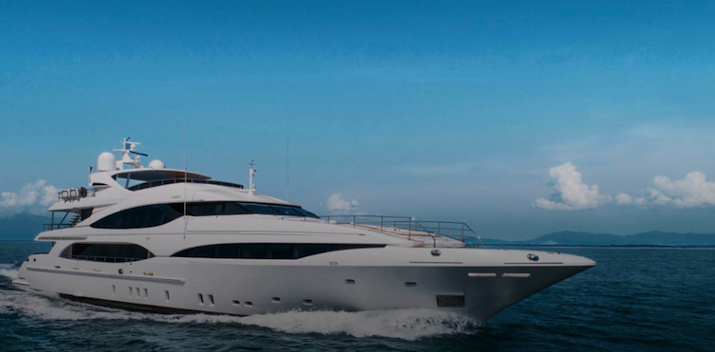 PC Mangusta
Using the Italian word for mongoose, the founders of this luxury boat brand wanted a name that could compete with their rivals, Cobra by Tecnomarine. At the time, that company was producing some of the world's fastest sailing vessels.
Mangusta was built on the philosophy that "yachts are the power of imagination" and the only limits that should be placed on the design and construction of their luxury yachts are those that are consciously self-imposed.
After its founding in 1985, Mangusta's founders and employees went to work to innovate faster, lighter sailing yachts. Released in the 1990s, the Mangusta 80 was the first open-style yacht of its length, and it turned a lot of heads.
Open yachts that were 80 feet long were unheard of at the time and this single boat model propelled the company to international acclaim. Nearly 20 years later, the company launched its first tri-deck yacht in 2016.
The Mangusta Oceano line blends performance, efficiency, and a whole lot of gorgeous design elements. It is luxury epitomized and it is hard to look at without dreaming about hosting an extravagant gathering.
For experienced yacht owners, the Mangusta team will work closely with you to customize your design down to the very last detail. So if you know what you're looking for, check out Mangusta's full line of luxury boats.
Final Thoughts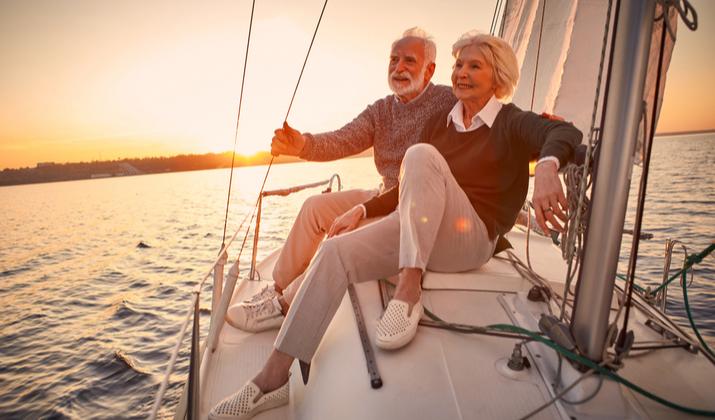 Photo by Konstiantyn Voitenko via Shutterstock
In addition to the information above, we would suggest talking to anyone you know that already has a boat. Find out what they like and don't like about their boat and what they would look for if they were going to get something new.
This will help you define a clearer picture of what is most important to you in a new boat. That could be plenty of room for deep sea fishing or ample lounge areas for casual days in the harbor.
Whatever you choose, we hope you have enjoyed this collection of the best luxury boat brands. If you know of any additional brands that didn't make our list, please feel free to share in the comments below!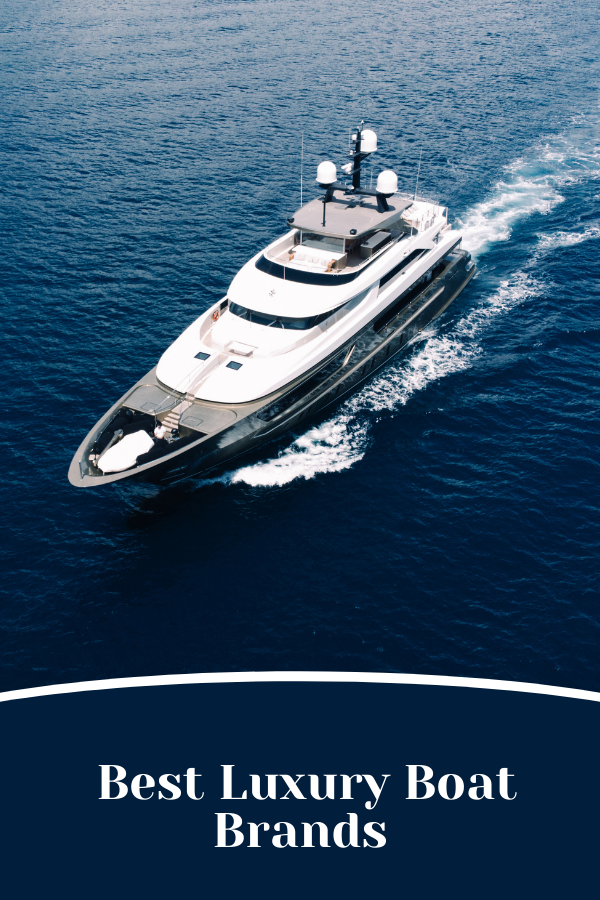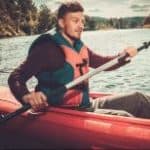 Author: Peter Salisbury
Pete is the Owner of KayakHelp.com. Born and raised in Cleveland, Ohio, he grew up kayaking, fishing, sailing, and partaking in outdoor adventures around the Great Lakes. When he's not out on the water, you can find him skiing in the mountains, reading his favorite books, and spending time with his family.