Whether you want to buy a new boat for wakeboarding, offshore fishing, or just spending casual afternoons on the water, you'll want to be sure that your investment is going to last for years to come.
All boats need maintenance, but you'll spend a lot more trying to maintain your boat if you choose a substandard one.
Fortunately, we are going to discuss some of the boat brands that you must avoid. We will also share some basics, and boat buying tips to help you pick the right one for your needs.
Worst Boat Brands To Avoid
Luhr
Kingfisher
Renkin
Bayliner
1. Luhr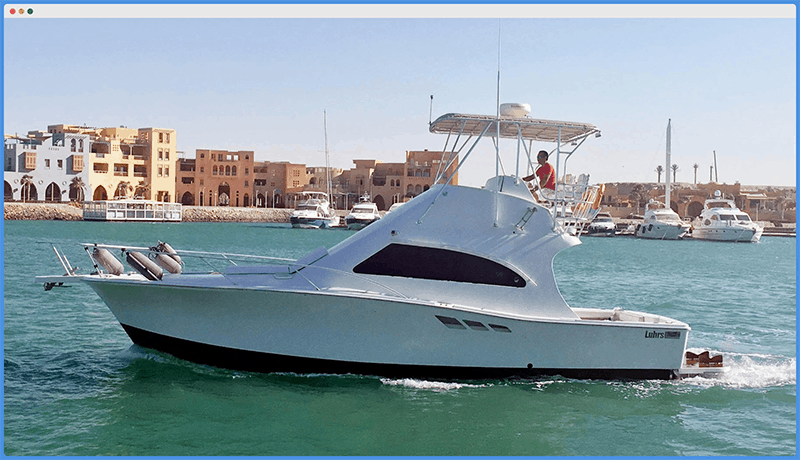 After more than 60 years of production, Luhr boats closed up shop back in 2008. You won't find any new boats from them circulating on the market these days, but there are still plenty of used Lurh models out there.
The owners of Luhr boats made an attempt to bring the company back in 2012, but it was short-lived, and unsuccessful.
The problem with investing in a Luhr boat is that the company is no longer in operation. This means you can't get any technical or service-related support if you run into issues after buying a used Luhr boat.
This also means that finding replacement parts for the boat can be extremely difficult. In fact, you'll be stuck trying to find out the parts from other manufacturers.
Though one way to find replacement parts for Luhr boats is to take them off from other used boats. Luhr did produce a good number of boats annually while they were in business.
However, there's no real system to help Luhr owners find other Luhr boats that are out of commission and available to be parted out.
In a nutshell, you'll most likely find yourself in a needle-in-a-haystack kind of situation when finding replacement parts for your boat.
Even in Luhr's heyday, their boats didn't have the reputation of being the most sturdy and durable options on the market. Many of their components and fixtures were made of a thin plastic that easily broke or became brittle over time.
The lack of quality led many original Luhr boat owners to fabricate their own parts as replacements.
In other words, you'll often be subject to the quality of craftsmanship displayed by the previous owner if you buy a used Luhr boat model.
For these reasons, Luhr is one of the worst boat brands to avoid. As it is, you won't find any Luhr models on showroom floors if you're looking to buy a brand new boat.
Also Read: Best Water Skiing Boat Brands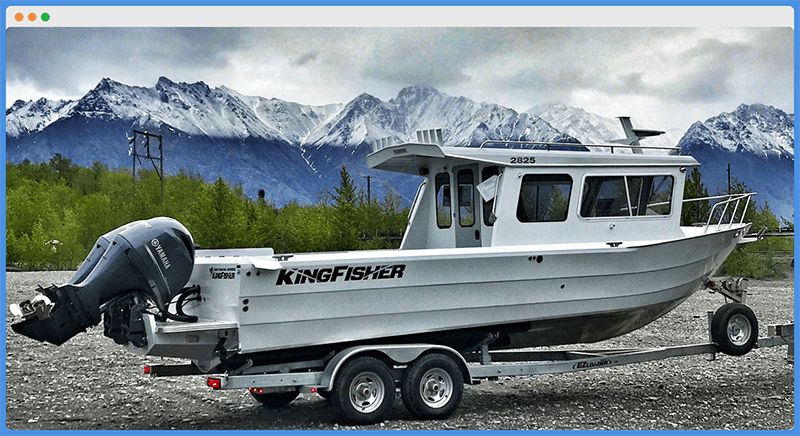 Kingfisher is another boat brand that albeit has a long history, but not the best reputation for quality. There are roughly 30 different Kingfisher models on the market today. You'll probably run into these boats anywhere from the coast of Alaska to the southern tip of Florida.
Despite their widespread use, Kingfisher boats are known for being extremely loud during operation. This is largely due to their hull manufacturing process that involves use of aluminum instead of fiberglass. The best boat brands in the market today mainly use fiberglass.
Some of the Kingfisher boat models come with more noise insulation than others. So if you want to be able to have a conversation while you're leaving the marina, make sure you choose a model that comes with adequate insulation.
Another downside of Kingfisher boats is safety. These boats typically feature lower sides than many other boat models. This increases the risk of passengers falling overboard when they encounter rough conditions.
Due to these reasons, these boats are less popular in locations where rough seas are the norm. It also means that there is a higher likelihood of water filling up the cabin and cockpit when you're underway in large waves.
Thankfully, Kingfisher does equip all their boats with self-bailing decks that naturally shed water as you go. If you're looking for a boat that can guarantee everyone on board a dry, warm ride, Kingfisher probably isn't the best choice for you.
Also Read: Best Fishing & Skiing Boat Brands
3. Renken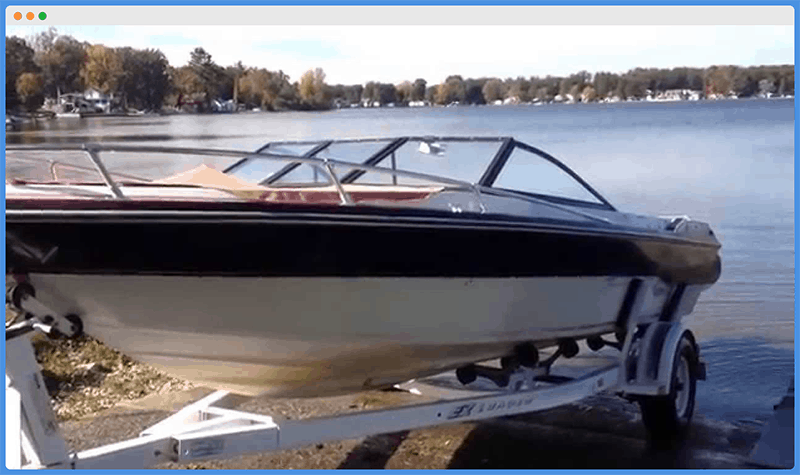 The Renken Boat Manufacturing Company was originally based in Charleston, South Carolina, but they have been out of business since 1995. So buying a used boat that was made by a company that is no longer operating is your first red flag here.
This means no technical or service-related support if you're trying to fix any mechanical or cosmetic issue with your boat. Finding replacement parts is going to equally difficult.
Even when Renken was in business, many Charleston locals came to refer to their boats as 'Stink'n Renkens'. One of the reasons these boats developed this reputation was that they were historically underpowered.
Renken's boats were available for a modest price tag than many of its competitors. This is because they sacrificed the engine quality. In fact, some boat owners reported replacing the entire engine 2-3 times over their lifetime.
Many of Renken's earlier models had issues with construction quality and durability. They weren't meant to handle rough ocean conditions though they did hold up decently when used on lakes or flatwater.
In brief, it's not a good idea to buy a used Renken boat, even if you are getting it at a peanut price.
Check Out: Most Expensive Fishing Boats
You might initially be surprised to find Bayliner on our list because of its widespread popularity. If you spend a lot of time on the water, you've probably seen a few Bayliner boats cruising by as you paddled.
Unfortunately, some Bayliner models have more problems than others. While the company has improved its reputation over the past decade, it's safe to avoid their older boats that were built in the 1970s and 1980s.
Some notable Bayliner models to avoid include the Capri, Victoria Commander 1977, 873 Bowrider 160 and 180 BR, and the Motoryacht 3388.
For most users, Bayliner's smaller models have encountered more issues than some of their larger yachts.
The company has been in existence since 1976. They had to recall more than 3,200 of their boats since then. These recalls have largely been the result of user complaints related to fuel circulation, engine ventilation, stability, and a host of other issues.
Another problem with Bayliner boats is their resale value. These boats don't retain a good value. They often fail to command a decent price in private market if you decide to sell them in a few years.
In other words, you won't be able to recover as much of your investment as you might be able to by selling a used boat from a different brand.
That said, despite their less-than-favorable reputation, there is a large number of Bayliner boats out there. Though this negatively impacts their market value. It further decreases due to greater supply.
Another issue, especially with the older Bayline models relates to the placement of the battery. In these models, the battery was mounted far too close to the fuel lines for comfort. As you're running the boat and the battery is exposed to more heat, it created fire risk.
Finally, Bayliner is perhaps the only brand known for having a removable U.S. Coast Guard Capacity plates. Displaying these plates is mandatory by law wherever you're operating your boat. Removal or amendment of the plates is against the law.
If you're buying a used Bayliner, it's difficult to gauge whether or not the plate has been changed or altered. These plates display the total weight the boat can carry. They also have the information about the recommended number of passengers, and the boat's maximum horsepower.
As you can imagine, many new boat owners rely on these plates when making important decisions about the safety of their vessels.
Also Read: Best Luxury Boat Brands
The Basics of Boats
People who have been into water sports for a while can thoroughly relate with brand reviews we've discussed above.
However, if it's the first time you're investing in a boat, you must also know the basics of it. These definitions below will give you more context for buying suggestions around boats.
Explore: Is Kayak A Boat?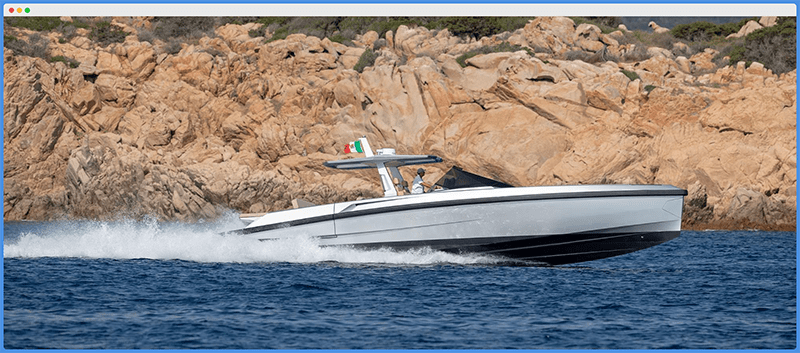 Transom
The transom on a boat is the cross-section at the stern (back) of the boat where you'd attach an outboard motor.
Some boats with inboard motors (like those used for skiing and wakeboarding) have a swim platform at the stern where you'd find the transom on fishing boats (which more commonly use outboard motors).
Cleats
Cleats are metal fittings that are bolted to the gunwales (sides) of most boats. While each boat will differ as to the exact location of cleat placement, these are essential for attaching ropes to the boat to secure it to a dock or an anchor.
Explore: Most Expensive Ski Boats
Draft
A boat's draft is a measurement of the distance from the waterline to the keel (bottom) of the boat. This measurement is useful to boat owners because it signifies the minimum depth of water in which the boat will float freely.
Float Plan
A float plan is a written or electronic document that details the intended agenda for your boat for the upcoming day (or days).
It usually includes information on your vessel, crewmembers, onboard equipment, departure and arrival dates. It also has info on intended stops, and anchorage reservations.
While float plans are more common for sailing vessels that are undertaking multi-day trips, they are a good policy for day boaters and even kayakers/canoers.
They can usually be filed with authorities at your local marina or left with a trusted confidant. They can signal the authorities if you don't return within your intended timeframe.
Expore: Most Expensive Pontoon Boats
Buying Guide
Even though a big part of this guide is about helping you avoid certain boat brands, it's also important to know what to look for in a good boat.
Let's discuss a few boat features and specifications you should look for when choosing a good boat.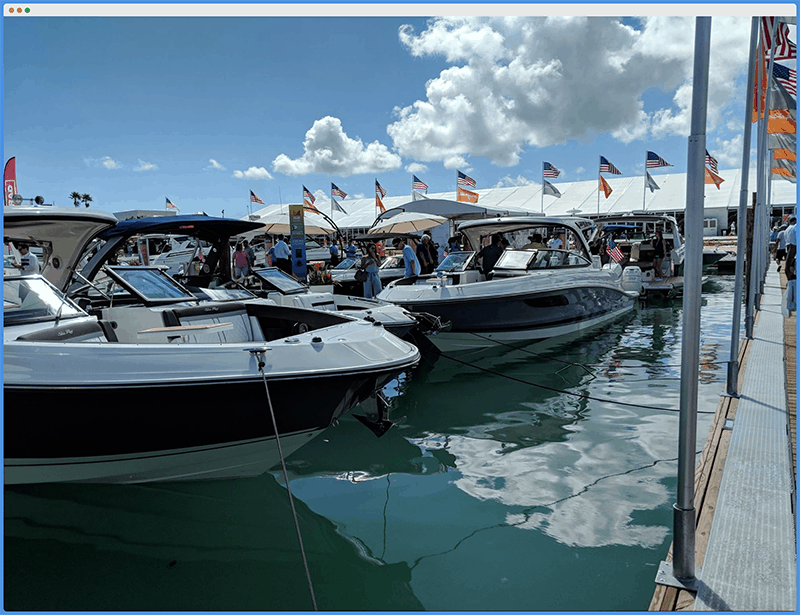 Boat Type
There are different types of boats that are designed with varying recreational purposes in mind. The first decision you'll need to make is how you'll be using your new (or used) boat.
Some of the common boat types you'll find include:
All-purpose fishing boats
Aluminum boats
Bass fishing boats
Bay boats
Bowriders
Cabin cruisers
Cuddy cabins
Center consoles
Deck boats
Fish-and-ski boats
High-performance boats
Jet boats
Yachts
Catamarans
Sailboats
Pontoon boats
Ski/wakeboard boats
Sportfishing yachts
Trawlers
Walkarounds
That's why learning a bit more about these boat types makes sense.
Also Read: Pros & Cons of Jet Boats
New or Used
Once you've started to narrow down your choices to a specific type of boat, it's time to decide whether a new or used boat is best for you.
Of course, buying a new boat is going to need a larger budget than buying a used one. If your budget is limited, you must stick to the used options.
Used boats aren't a terrible choice. However, just like with buying anything used, there are many components of a used boat that you should check to make sure it's a decent investment.
Try to find someone with boating experience to help you look over any used boats that you're interested in.
If you have a higher budget though, we definitely recommend buying a new boat. This is because you stand a better chance to get your hands on a quality boat. You'll also have the benefit of manufacturer's warranty.
Some companies even offer extended warranties on new boats, which you won't find them for used vessels. If you don't have enough boating experience, having a warranty in place will give you peace of mind. Almost anything can break or malfunction at any time.
Check Out: Best Saltwater Fishing Boats
Capacity
You will also need to decide how many people you'll typically be having on your boat at a time. If you're interested in a smaller boat for fishing or skiing purposes, your capacity will probably be limited to a handful of passengers.
Though if you want the ability to host larger groups, you'll probably be looking at a yacht or a larger bay boat. These boats are mainly intended for hosting events. You can use them to enjoy your time on water as they are made to handle more weight.
Explore: Best Offshore Fishing Boats Under 30 Feet
Boat Weight
As mentioned above, hosting more people will need a larger boat that are heavier than small boats. These boats weigh more and need a larger trailer for transportation.
Larger trailers in turn will need larger vehicles that are capable of safely towing them. Unless you plan on storing your boat at a dock slip full-time, you'll need to make sure you have a vehicle that can tow the combined weight of your boat and the trailer.
Check out your vehicle's current towing capacity to decide if you can tow the boat you want with the vehicle you already have.
If the answer is no, you'll need to decide whether or not you're willing to upgrade your vehicle selection so that you can safely transport.
Explore: Free Boat Plans You Can Build This Week
Safety Certification
Some of the brands made our list because of safety concerns.
The best boats are certified by the National Marine Manufacturers Association (NMMA).
When you're buying a boat, make sure to check its U.S. Coast Guard capacity plates for the NMMA Certification logo. This logo signals that the boat conforms to essential industry safety and construction standards.
Boat manufacturers are needed to get NMMA Certification for each boat model they manufacture. Buying a boat from a brand that isn't NMMA certified is not recommended.
Some boat dealerships also choose to undergo a Marine Five Star Certification. This helps them deliver a high-quality boat buying experience. It signals that the dealership will help you maintain your new or used boat during your initial period of ownership.
If you want to be sure that the boat conforms to both Coast Guard and American Boat & Yacht Council (ABYC) standards, don't buy anything without an NMMA Certification logo.
To avoid sleazy marine dealerships that won't stand by your side when you need maintenance, go with a Marine Five Star Certified boat dealership.
Also Read: Most Expensive Bass Boats
Final Thoughts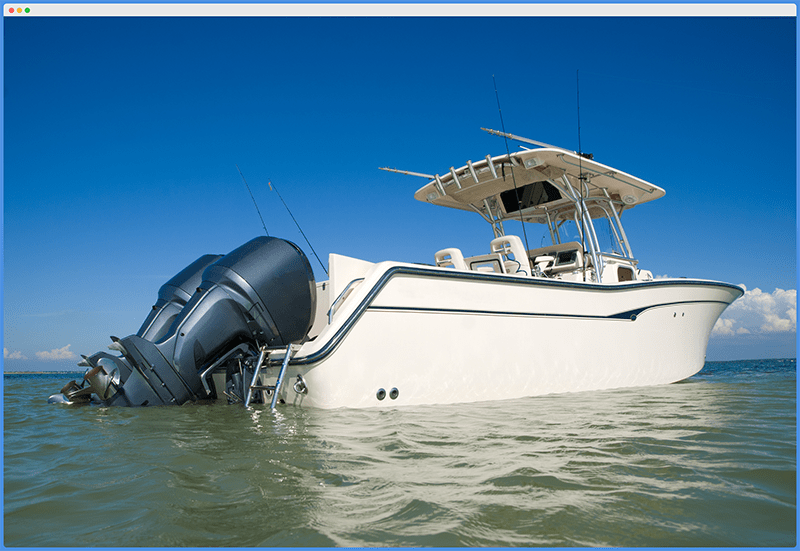 These boat reviews are mainly based around real-life consumer experiences. That said, not all the models they manufacture are bad. That's why it's worth reading the tips mentioned above. These will help you to find the right boat for you.
We hope you've found our reviews helpful.
As always, we wish you safe and enjoyable outings in the coming months.
Also Read: Best Offshore Boats Under 25 Feet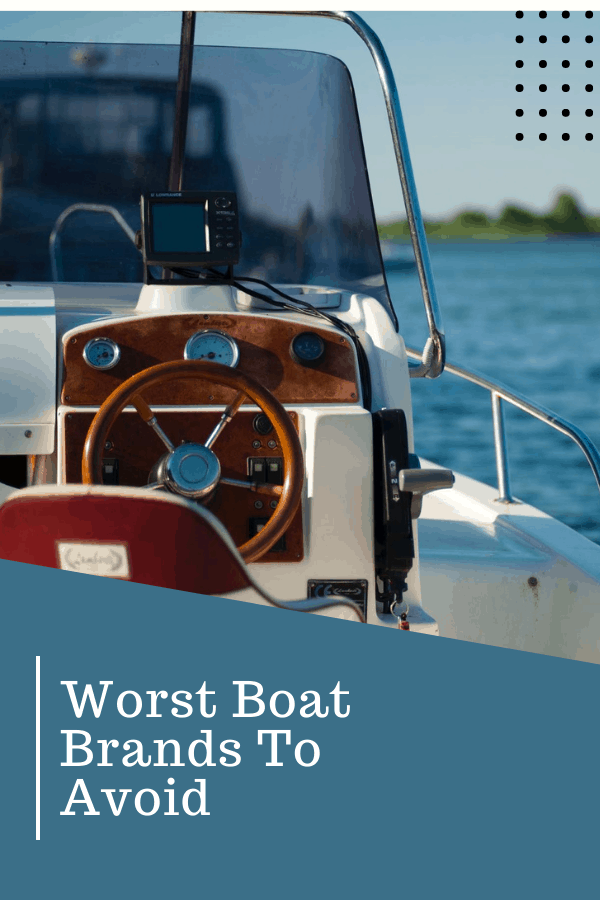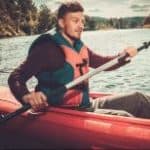 Author: Peter Salisbury
Pete is the Owner of KayakHelp.com. Born and raised in Cleveland, Ohio, he grew up kayaking, fishing, sailing, and partaking in outdoor adventures around the Great Lakes. When he's not out on the water, you can find him skiing in the mountains, reading his favorite books, and spending time with his family.