Whether you are a professional water skier or love it as a hobby on summer weekends, you will experience a big difference when you are towed by a boat from one of the 15 best water skiing boat brands.
The worst boat brands out there have earned their reputation for all the wrong reasons. But the brands on our list today have done the opposite. The result of decades of sustained excellence and willingness to innovate has earned them a spot on our Water skiing boat brands list.
For those of you who are starting your research, you have to consider all of the brands on this list. We have also included a few useful tips for first-time boat buyers that should aid in your selection process.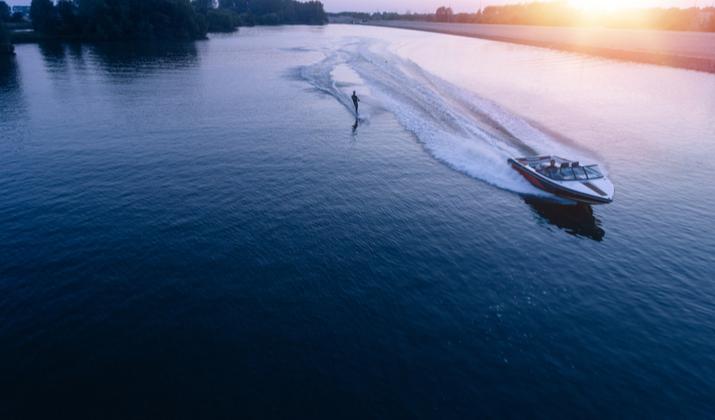 Photo by Jacob Lund via Shutterstock
Best Water Skiing Boat Brands
MasterCraft
Ski Nautique
Malibu Boats
Axis
Tigé
Supra
Centurion
Chaparral
Scarab
Yamaha
Starcraft Marine
Monterey Boats
Glastron
Mirage Boats
Tiger Trax
Tips for First-Time Boat Buyers
Photo by Tada Images via Shutterstock
If you are buying a boat for the first time, there are many bells and whistles that try to distract you from what is really important.
While some of those extra features can be really nice to have, our focus in this section will be outlining the most important things to look for when buying your first boat.
Start by Attending a Boat Show
Even if you don't necessarily intend on buying a new boat, attending a boat show is a great place for first-time boat buyers to start. It might feel overwhelming at first, but it will be a great opportunity for you to ask questions and learn about the pros and cons of various models.
Before you attend, it helps to have a few factors in mind:
How many people will you typically have on your boat?
What kinds of activities you will use your boat for (i.e. water skiing, tubing, fishing, etc)
How often you hope to use your boat? This includes considering if you will need to store your boat during the winter.
Where you will typically be putting your boat in the water?
What your ideal budget is for a new boat?
Taking the time to talk about or write down your answers to these questions. It will help you throughout your boat buying process. At a boat show, however, it will help you spend your time more efficiently by prioritizing boat models that check most of your boxes instead of fantasizing about models that are out of your price range or don't fit your intended use.
Research your Loan Options
Most first-time boat buyers secure a boat loan to help them spread out the cost of their new toy over the next several years. Before you get too far down the rabbit hole of looking at actual boat models, it helps to understand your boat loan options.
Nowadays, you can do this either online or over the phone with your bank, nearby credit unions, and at the dealership itself. In fact, it is good to research the loan terms from all of these sources so that you can choose the most favorable option possible.
Researching loans could be a topic for an entire post of its own, but we can simplify things a bit here. If you are looking to make the lowest monthly payment possible, you will need to choose a loan with the lowest possible interest rate and longest possible repayment term (i.e. 60 or 72 months).
You can also lower your eventual monthly payment by putting a larger down payment on the boat. Play around with an online loan calculator to understand whether you are really ready to buy a new boat or whether it makes sense to wait another season until you have a larger chunk in your savings to use as a down payment.
Review Boat Values and Average Prices
Nadaguides.com is an excellent resource for researching boat values and average prices in your region. It is kind of like the Kelley Blue Book for boats and it will be very helpful whether you end up negotiating with a dealership or a private seller.
Private sellers, for example, are notorious for advertising that their boat is in better condition than it actually is. So it behooves you to know what similar boats are going for when you begin your negotiation process.
Additionally, reviewing boat values and average prices will help you when you are still deciding on which boat brand you want to buy. You will be able to compare average prices with your ideal budget in order to narrow down your choices.
Visit Multiple Dealerships
After a boat show, you should have a better idea of maybe a handful of boats that fit what you are looking for. From there, you can pay visits to multiple boat dealerships in your area to see what their inventory and pricing are like.
It is important to be patient and diligent in this process because price shopping at multiple dealerships is the best way to get the best price available in your area. Make sure to also inquire about when new boat models typically arrive on dealership lots so that you know when to check back if the boat you are looking for isn't currently in stock on a given lot.
Scour the Used Marketplace in Your Area
During this time, it is also good to look at websites like Craigslist, Boat Trader, and even Facebook Marketplace to see what types of used boats are currently for sale in your area.
There are usually two schools of thought when it comes to first-time buyers going with a new versus a used boat. The first states that buying used is better because you spend less upfront in order to find out if you are really going to use and enjoy your boat.
The second states that used boats can come with higher maintenance needs, which puts the less-educated boater at greater risk of breakdowns and mechanical issues. The truth is that there is validity to both of these perspectives, which we know doesn't make your life any easier.
Decide Whether You Want to Buy New or Used
If you do consider buying a used boat, you need to find a boat mechanic in your area that you can trust. Let your mechanic look over the entire boat before you even talk price with the seller because the boat's condition should dictate how much you are willing to offer.
It can also be a good idea to find a friend or colleague who owns a boat and is willing to help you with buying. You can compensate your helper however you both see fit, but it is always good to have an experienced set of eyes looking over a used boat with you.
If you buy new, you will have less wiggle room in the negotiation process, but you will most likely be able to secure a more reliable warranty that will protect you if things break or require extensive repairs in the first year or two of ownership.
Set up a Sea Trial
When you are almost certain you want to buy a specific boat, the next step will be to set up what is known as a sea trial. This is when you actually take the boat out on the water in a similar fashion to what you would do on a typical day.
It is like taking a vehicle for a test drive but can be a lengthier process because of the logistics associated with launching your boat from a trailer and everything else that goes along with your average boat day.
The best-case scenario for a sea trial is that you and your family can spend a few hours on the water with the private seller or a dealership representative. You will want to play the role of both driver and passenger to gather as much information as possible.
Here are a couple of things to test/notice on your sea trial:
Engine acceleration and performance
Turning and handling at different speeds
Tracking (set wheel straight at no-wake speed and test how well it maintains a straight line)
Sun glare and reflections at multiple sun angle
Status of seat cushioning
The convenience of onboard storage and cup holders
Noise output
To be clear, this is by no means a complete list of everything to check when you are buying a boat. The point, however, is to simulate an average day as closely as possible and be super thorough to make sure you aren't missing any potential red flags.
Close The Deal Smartly
The more you are in love with the boat you are about to buy, the more likely you will miss certain details that can save you a little money. Taking emotion out of the process is difficult. But here are a few things to note when you are closing the deal on a new boat:
Make sure the seller actually owns the boat by carefully reviewing all titles and paperwork
Check with the marina or boatyard where the boat has been stored to make sure there are no outstanding liens or bills on the boat
Understand exactly what is (and what is not) covered by the boat manufacturer's warranty
If it seems too good to be true, it probably is.
15 Best Water Skiing Boat Brands
1. MasterCraft – Best Water Skiing Boat Brand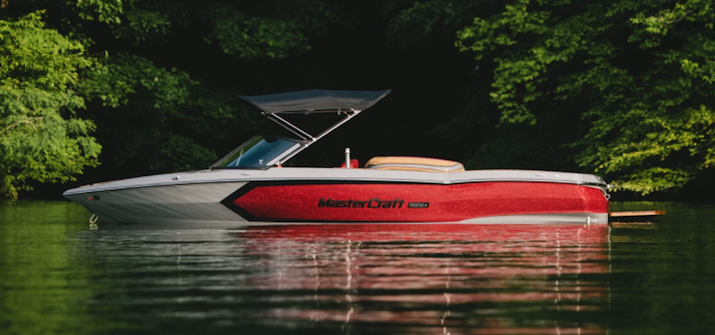 PC Mastercraft
MasterCraft's ProStar is arguably their best water skiing boat. It is also one of the best you will find anywhere. This boat brand has been in business for over 50 years. They offer one of the most extensive boat lineups in the industry.
MasterCraft has kept up with demands for wakeboarding and wake surfing boats by continuing to innovate in recent years. Their boats for water skiing have remained at the top of their class.
Tournament water skiers trust the MasterCraft company based in Vonore, Tennessee to deliver the highest-quality boats for their world record ski runs. What more do you need to know?!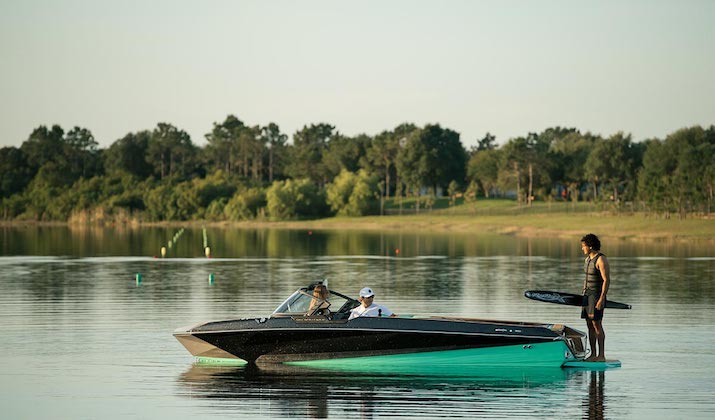 PC Ski Nautique
Boats made by Ski Nautique have also been responsible for towing their fair share of world record water ski runs as well. Their boats are built with some of the most reliable and powerful engines of any boat brand in the industry.
If you thought MasterCraft's track record of excellence was impressive, Ski Nautique traces its origins all the way back to the early 1920s. While the Ski Nautique name didn't come around until the 50s, the boat-building experience in this company has been passed down for nearly a century.
Ski Nautique was the original company responsible for integrating tracking fins into their boat designs. They are also credited with designing the first boat built specifically for wakeboarding when they introduced the Air Nautique in 1997.
PC Malibu Boats
Malibu Boats is on par with Ski Nautique and MasterCraft regarding quality. But their history doesn't go quite as far back. This company started in 1982 with six California friends and their shared passion for water skiing.
The company has since spread to become a global force. They have three manufacturing facilities in Merced, California, Loudon, Tennessee, and New South Wales, New Zealand. From a pure numbers perspective, almost half of all towboats found worldwide are built by Malibu Boats.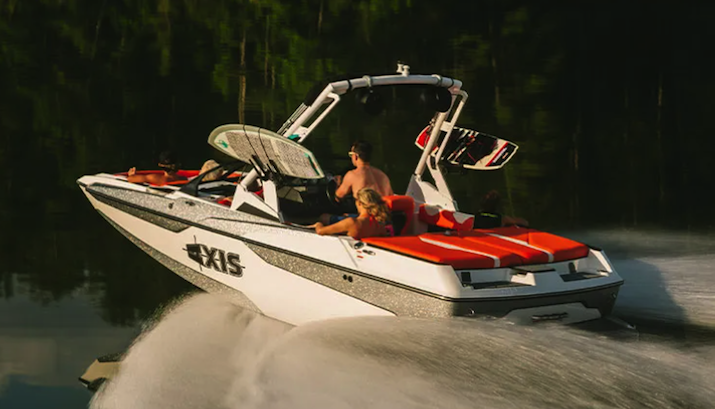 PC Axis Wake Research
Axis Wake Research is actually owned and operated by Malibu Boats. They tend to specialize in wakeboard and wake surfing boats. Their A20 boat, however, is definitely small enough for beginning water skiers to enjoy.
As their name suggests, this company is also at the forefront of water skiing and wakeboarding research and innovation. They take direct input from water skiing, wakeboarding, and wake surfing professionals to consistently redesign and improve their boats.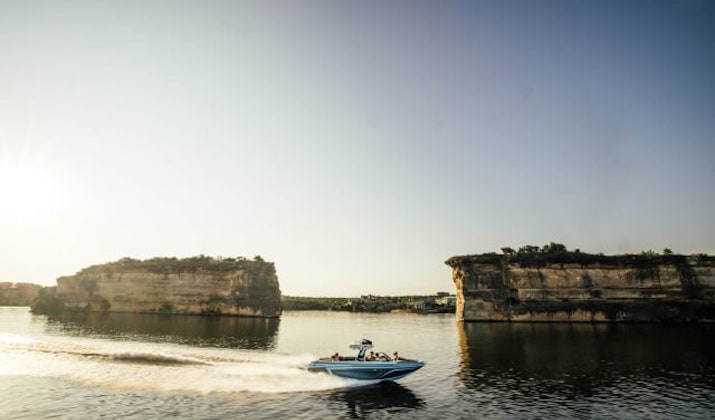 PC Tigé
Tigé got its start about 30 years ago when it was founded by active CEO Charlie Pigeon. He had previously worked as an executive with other inboard boat manufacturers before striking out alone. He knew he could produce a better boat.
What set the Tigé boat brand apart at its inception was the multi-functional versatility of its boats. They took the best features from tournament ski boats and adapted them to create a design that was also much more family-friendly.
To this day, they create some of the most comfortable and high-performing ski boats in the industry. Because of their versatility, Tigé boats are best for casual water skiers who also enjoy other activities while they are on the water.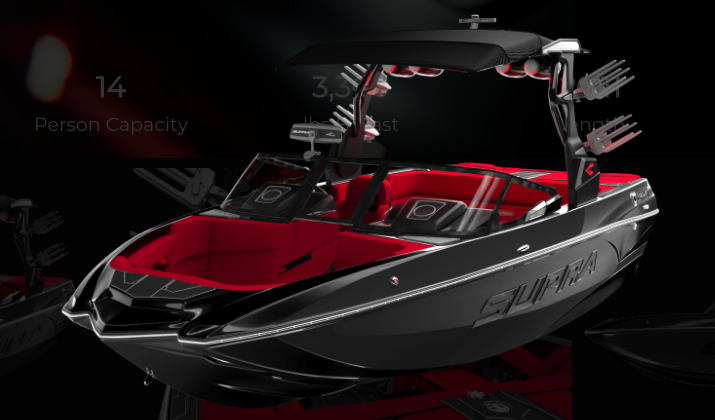 PC Supra
Supra Boats has more than a decade of experience crafting high-quality towboats for water skiing and other watersports. Their boats feature some of the boldest designs you will find. They are well known for their precision engineering and exceptional technology.
PC Centurion Boats
Centurion's boats feature some of the best technology when it comes to shaping and adapting the wake for various uses. If you are looking for a water skiing boat that can also be used for wakeboarding or wake surfing, you should definitely look at some of Centurion's models.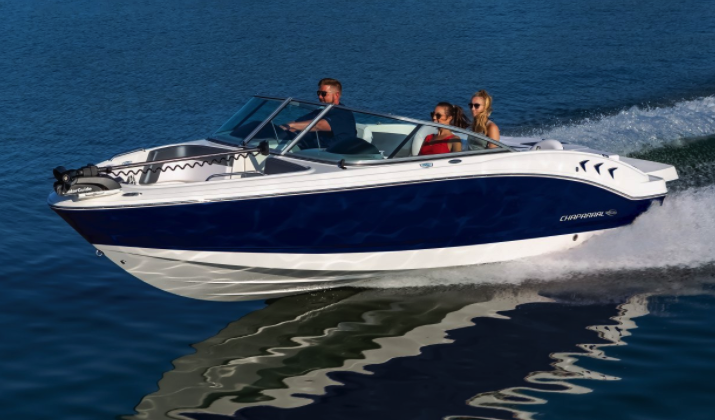 PC Chaparral
Chaparral makes a ton of different boat models for various uses. Their water skiing models also include features that should appeal to anglers everywhere. This makes them a popular choice for multi-purpose days on the water.
Some of their boats are also great for family outings because they offer large seating capacities and ample space for gear storage. They are also extremely stylish with wraparound seats, a molded fiberglass dash, and stainless steel hardware throughout.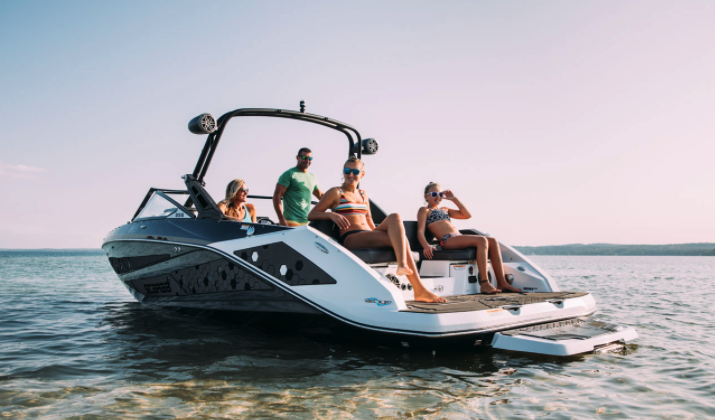 PC Scarab
Scarab is a somewhat unique water skiing boat brand because they primarily make jet boats. The jet propulsion engines in their boats make them easy to handle and fun to drive while also making them very reliable to own.
Scarab is based in Cadillac, Michigan and their boat-building team has more than 40 years of experience delivering high-quality craftsmanship. Their design team also hand-selects every component in their boats to ensure their customers get only the best.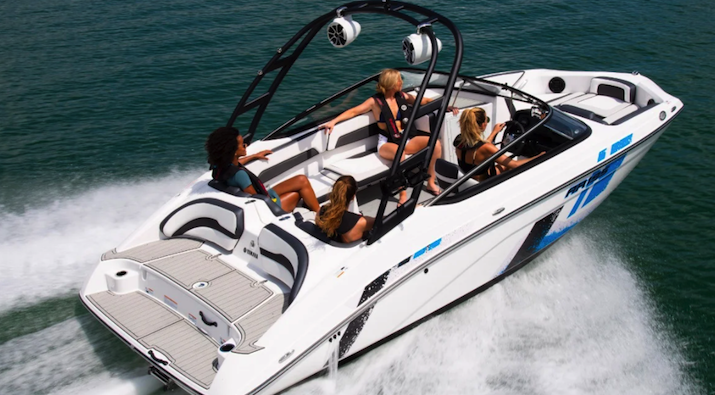 PC Yamaha
The Yamaha boat brand is sometimes known for its jet ski construction. They also make a pretty good boat for water skiing. The nice part about their site is that you can easily shop for a ski boat based on length.
The AR195 is one of their more popular ski boat models. They also have plenty of additional options at 21, 25, and 27 feet in length. They have been fine-tuning their craftsmanship since 1995 and you can find Yamaha jet boats worldwide.
PC Starcraft Marine
Starcraft Marine has been building excellent fiberglass boats for more than 60 years. It actually has more than a century of boat-building experience. Their original models were all built from aluminum, but they have been innovating in the fiberglass boat industry since 1959.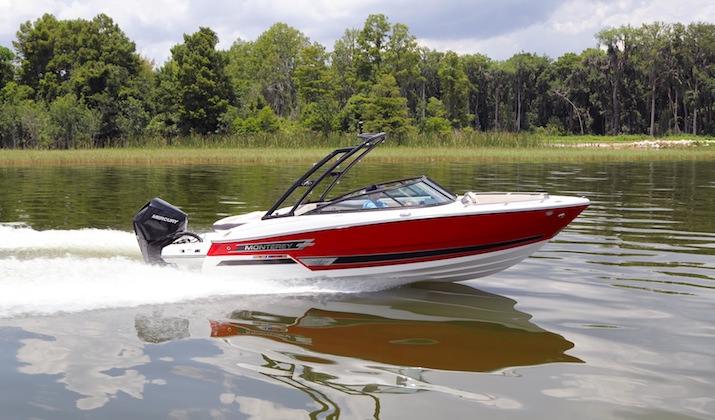 PC Monterey Boats
Monterey Boats has been doing its thing for more than three decades. It prides itself on quality design and ease of maintenance. They specialize in outboard boats for water skiing, wakeboarding, tubing, fishing, and other watersports.
Their building process involves the use of three-dimensional modeling software. This provides precise measurements of displacement, the center of gravity, and other critical building factors.
This increases the quality of their final product by allowing them to fine-tune in the design process instead of in the warehouse.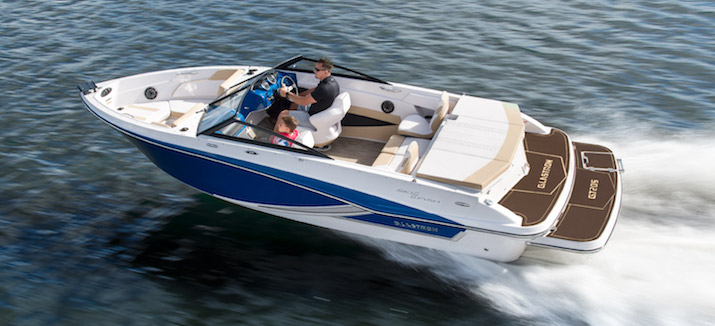 PC Glastron
Glastron's Ski & Fish Series is built for those of you that seek out early mornings and calm flat waters. Whether you are out early to beat other anglers or other water skiers, Glastron's boats can accommodate your varying needs.
These boats seamlessly adapt from one activity to another and also offer ample seating for family outings. From ample rod storage and plenty of space for your beverage cooler, these boats are great for long days on the lake.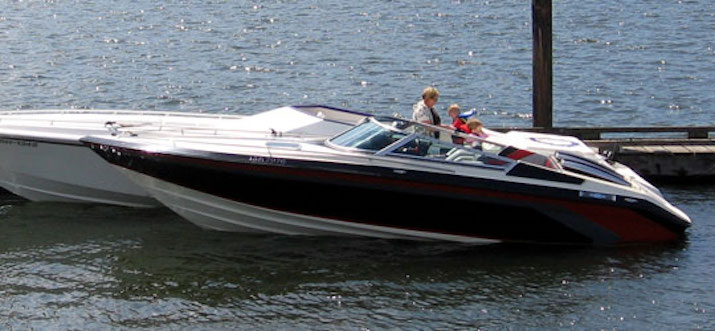 PC iBoats
Mirage Boats is a slightly lesser-known brand, but they offer two different boat models that can both be great for water skiing. The 206SO is the more popular water skiing boat and the 206S features a tower for wakeboarding, tubing, or wake surfing.
All of the Ski Master designs feature stainless steel hardware, a padded swim step, a curved windshield made of safety glass, and a travel cover to keep it in good condition when storing or towing your boat.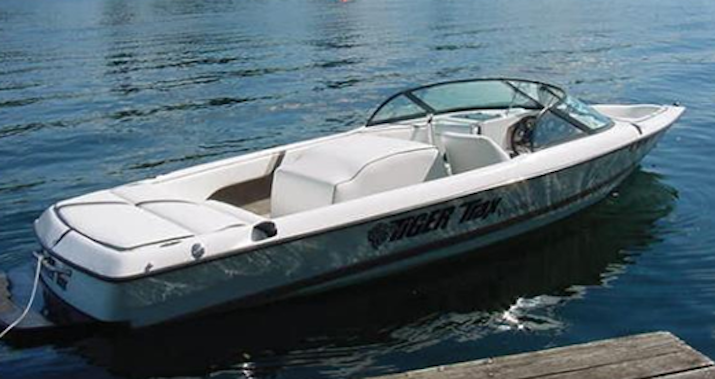 PC National Boat Covers
Tiger Trax's boats are made in the USA and they offer three different boat models. Their TanTara boat is the best closed-bow configuration for water skiing. The Ventara is also a great ski boat with more seating for larger outings.
15 Best Water Skiing Boat Brands – Final Thoughts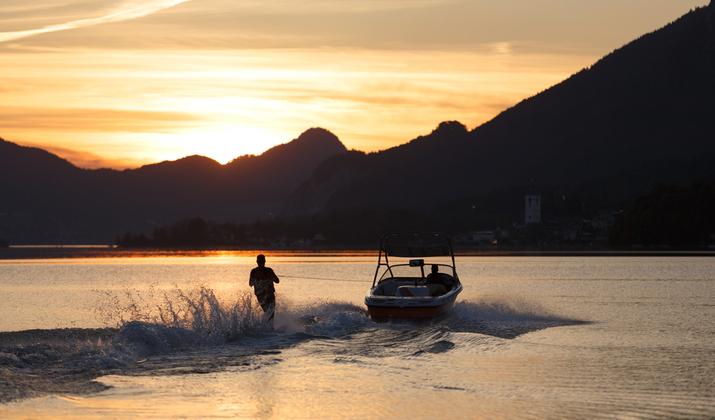 Photo by Olha Sydorenko via Shutterstock
Water skiing is considered one of the top rich people sports. The most restrictive part is the expense of owning and maintaining a ski boat. Therefore, some say BOAT is short for 'Borrow Another Thousand'.
For us growing up, having a boat gave us a great excuse to get up early and spend quality time on the water every weekend during the summer months.
If you are thinking of investing in a new ski boat, we highly encourage you to consider the models offered by one of the best water skiing boat brands out there. Of course, we hope this list gives you plenty of brands to choose from on that front!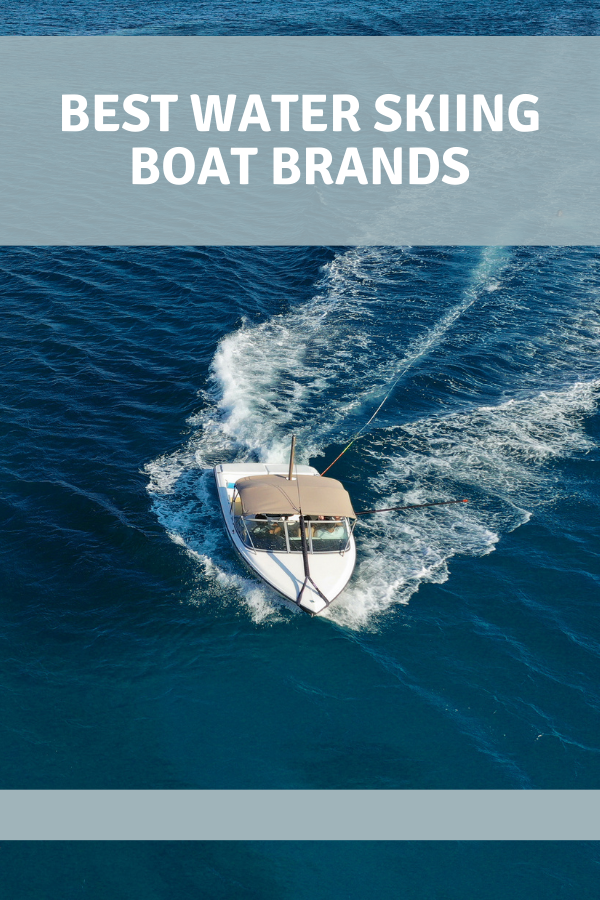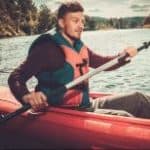 Author: Peter Salisbury
Pete is the Owner of KayakHelp.com. Born and raised in Cleveland, Ohio, he grew up kayaking, fishing, sailing, and partaking in outdoor adventures around the Great Lakes. When he's not out on the water, you can find him skiing in the mountains, reading his favorite books, and spending time with his family.