Regardless of where you are trying to go fishing, you will need a fishing license that complies with local regulations. For travelers that might not know local places for a license, they often ask: does Walmart sell a fishing license?
Whether you are customizing a kayak for fishing or operating from one of the most expensive fishing boats, you will need a fishing license to stay on the right side of the legal system.
Fishing licenses are always going to be state-specific, which means you will need to obtain a new license before fishing in a new state. So does a company with nationwide retail locations offer the ability to obtain a state-specific fishing license?
The short answer is yes. However, there are a few caveats to this answer that all aspiring anglers should be aware of.
In this guide to getting a fishing license from Walmart, we are going to cover which locations offer fishing licenses, how much they cost, operating hours, and much more. So let's bait the hook and get to casting!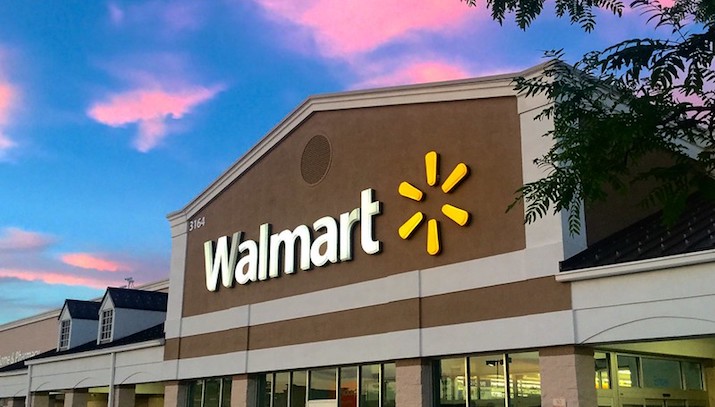 Photo by Mike Mozart via Flickr
Does Walmart Sell Fishing Licenses?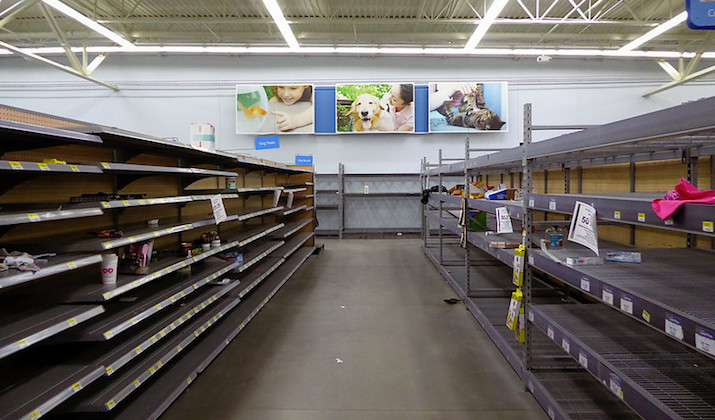 Photo by Nicholas Eckhart via Flickr
Yes, Walmart sells fishing licenses and you can actually obtain one at the store or over the phone. The good news about this is that you can avoid visiting multiple locations to get a fishing license and one of the best rod and reel combinations for saltwater kayak fishing or freshwater angling.
As long as the Walmart you enter has a Sports & Outdoors section, you should be able to obtain a fishing license there. The fishing licenses you can buy at Walmart will usually be associated with the state where it is located, but some locations may also offer non-resident licenses.
Can You Get a Fishing License at Walmart?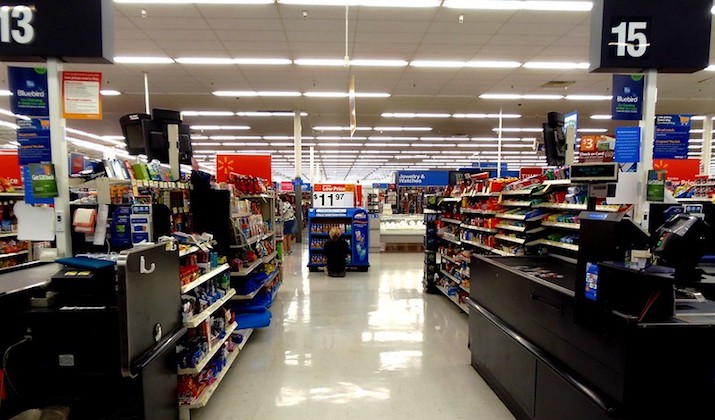 Photo by Rusty Clark via Flickr
If you are an adult over the age of 18, you can get a fishing license at Walmart as long as you pay the associated fee. In some cases, Walmart may offer fishing license discounts to certain special demographics, such as:
Senior citizens
Veterans and/or active military personnel
Individuals with disabilities
Children under the age of 16 (or 14 in some states)

In some states, a fishing license is not required for minors
The process for getting a fishing license at Walmart is as easy as stepping up to the counter. You will be asked to provide the relevant information and show some form of ID, but paying the fee is the only other step you'll need to complete.
There are also several variations of fishing licenses that you can get at Walmart, but a fishing license is only valid in the state it is issued for. Here's a quick summary of the fishing license categories available at Walmart:
Resident versus non-resident
Saltwater versus freshwater
Annual
Short-Term (one-day, two-day, seven-day, 10-day; lengths depend on the state)
Lifetime
The most economical fishing license choice for you will depend on your residency, how much you plan to fish, and where you plan to fish. Don't hesitate to ask a Walmart associate in the Sports & Outdoors section about your options.
How Much is a Fishing License at Walmart?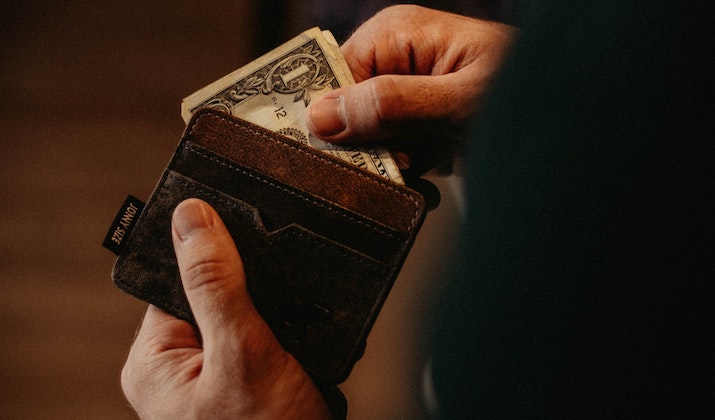 Photo by Allef Vinicius via Unsplash
Prices will vary from state to state because local regulations dictate how much the state charges for a fishing license. Fees also differ depending on whether you are buying a resident or non-resident fishing license.
On average, resident fishing licenses in the U.S. cost approximately $25.42 and the average cost for a non-resident fishing license is $61.52. These costs are associated with annual fishing licenses and you will need a valid photo ID to prove your residency.
In California, for example, the cost of a one-day fishing license is roughly $11, and an annual license costs approximately $40. Keep in mind that Walmart may add a small processing fee when issuing a fishing license.
There are also short-term fishing licenses that cover one day or seven days, but annual licenses are usually the most economical choice. There are also freshwater and saltwater fishing licenses depending on where you plan to fish.
The money collected from these licenses goes to protect fisheries, manage marine resources, and fund education programs. Check out this full list of fishing license costs broken down by state.
Fees from fishing licenses are also used for things like maintaining boat ramps or regular upkeep on fishing piers. So, at least you can rest easy knowing that the money you pay for a fishing license goes to good causes.
What Information Is Required For a Fishing License?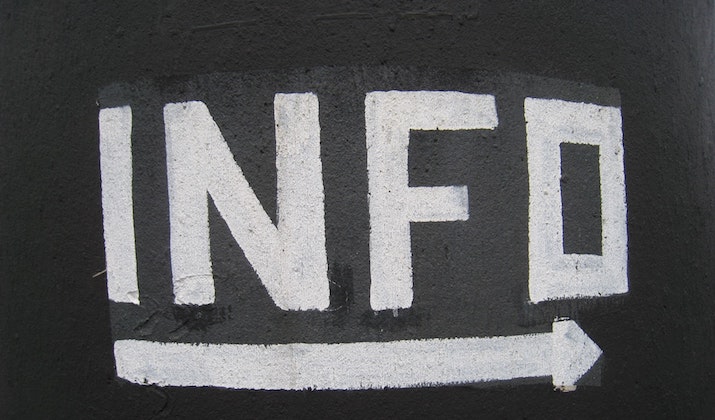 Photo by Giulia May via Unsplash
Certain personal information must be provided to obtain a fishing license in any state. Here is a quick breakdown of what you will be asked about if you want to get a fishing license at Walmart:
First and last name
Driver's license number
Date of birth
Physical address
Phone number
Email address
Some states may require additional information. This information is needed to send your fishing license to you (for online purchases) or to contact you in the event of any rule violations.
Walmart Fishing License Hours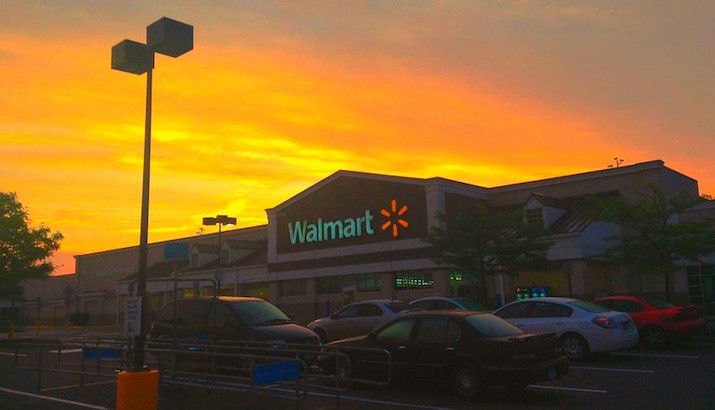 Photo by Mike Mozart via Flickr
Walmart locations in most states are open 24 hours a day, seven days a week, 365 days a year. However, that does not necessarily mean that there will be a staff member present 24/7/365 in the Sports & Outdoors department.
Per our research, the best way to find fishing license hours for the Walmart closest to you is to search 'Walmart sporting licenses in [insert your city]'. This will give you hours for the sporting department at your closest Walmart while also providing you with a contact number for that department.
Walmart Fishing Licenses Near Me
Photo by CardMapr via Unsplash
Your favorite online search engine is the best place to find a Walmart location near you. Once you have located one, it can be helpful to visit their website and find the phone number for the Sports & Outdoors department.
If no number is listed, call any other department and ask to be transferred to someone in Sports & Outdoors. When you speak with a representative, you can then confirm fishing license availability, pricing, and ask any other questions that you might have.
Other Places to Get a Fishing License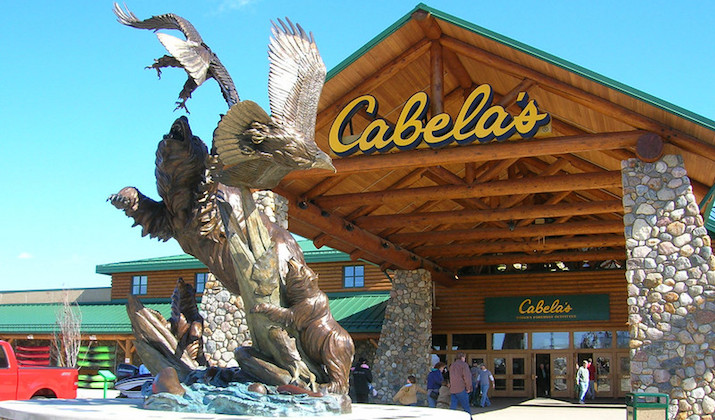 Photo by luchinhazi via Flickr
If you try unsuccessfully to get a fishing license at Walmart, do not be too distraught. There are plenty of other places where you can get a fishing license before you hop into one of the best kayaks for fishing.
Keep in mind that availability may vary from state to state, but this is a general list of the locations you can research to find a fishing license near you.
Local Tackle Shops and Convenience Stores
Fishing outfitters in your area are some of the best places to get a fishing license. If there's a lot of fishing in your region, gas stations and convenience stores may also sell you a fishing license.
Cabela's
Cabela's and Bass Pro rival Walmart in terms of the number of nationwide retail locations they offer. Because they focus entirely on fishing, hunting, and other outdoor recreation gear, however, you may have an easier time obtaining a fishing license at a Cabela's or Bass Pro Shops location than at a Walmart.
Online
You can also go to the fish and wildlife service website that pertains to the state in which you are seeking a fishing license. This is usually the best place to get the most up-to-date information about regulations and you can apply and pay for a license online and then print a copy or save a digital version on your phone.
Ranger Stations
Local ranger stations may also offer the ability to buy an annual, lifetime, or short-term fishing license. You'll need to find the closest ranger station to your location and make sure you call to see if they sell fishing licenses before you drive all the way there and get disappointed.
Hardware Stores
Hardware stores that also sell outdoor recreation gear often have a department that sells fishing licenses. It just may not be as obvious where that is, so just ask the first staff member you come across to see where (and if) they sell fishing licenses.
Final Thoughts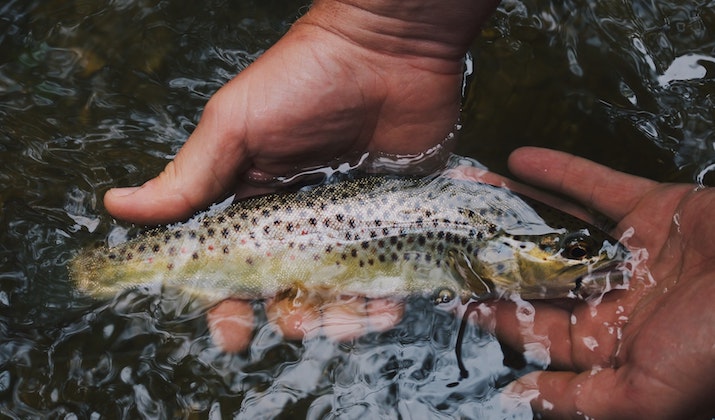 Photo by Hunter Brumels via Unsplash
While we are always going to be fans of supporting local tackle shops or convenience stores that sell fishing licenses, we know that Walmart can often be the most convenient place to get one. It allows you to work obtaining a fishing permit into your visit to Walmart for groceries or other supplies.
We hope that this guide has been useful for you to learn how to get a fishing license from a Walmart near you. As always, we wish our readers the happiest and safest fishing adventures in the months and years to come!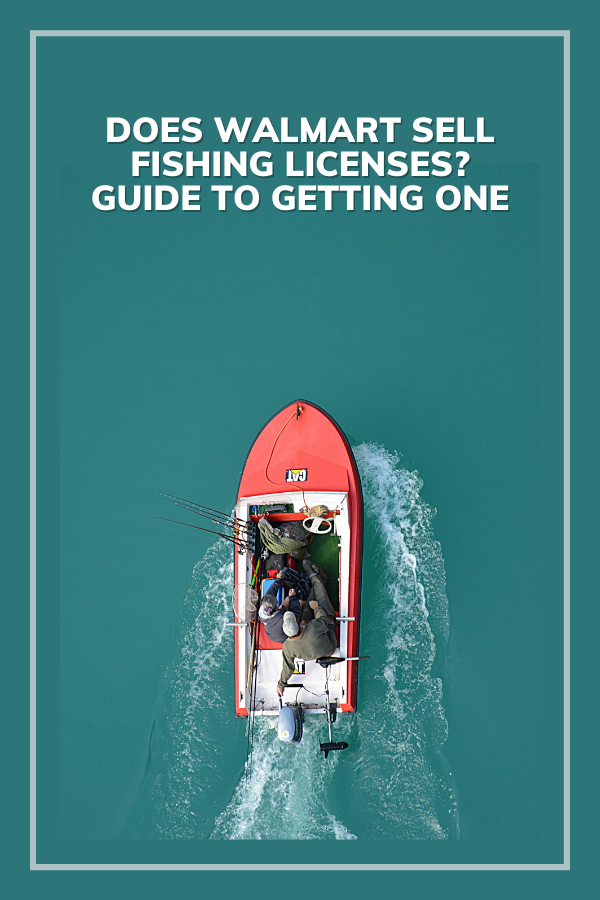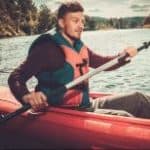 Author: Peter Salisbury
Pete is the Owner of KayakHelp.com. Born and raised in Cleveland, Ohio, he grew up kayaking, fishing, sailing, and partaking in outdoor adventures around the Great Lakes. When he's not out on the water, you can find him skiing in the mountains, reading his favorite books, and spending time with his family.