Getting a hunting license is essential to staying on the game warden's good side before you head out for your next hunting trip. If you are limited as far as other options are concerned, does Walmart sell hunting licenses?
If so, how do you go about getting one? Fortunately, that's precisely the topic we're going to dive into today, as well as offering some ideas for alternative locations to get a hunting license if you can't find a Walmart nearby.
Quickly, the answer to whether you can go hunting on public lands without a hunting license is a resounding no. Unless you have private property that meets all local game regulations, you'll need a license before you shoot anything on public lands.
Whether you're hoping to be ready for the next birding season in your area or you are hoping this is the year you finally take down that prized elk, let's discuss everything you need to know about getting a hunting license at Walmart.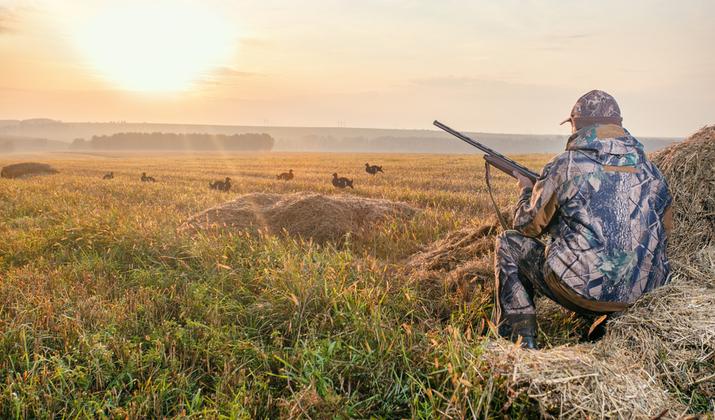 Photo by CHUYKO SERGEY via Shutterstock
Does Walmart Sell Hunting Licenses?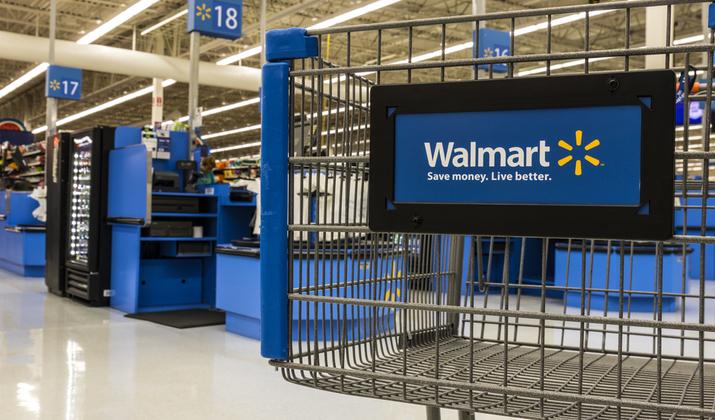 Photo by Jonathan Weiss via Shutterstock
The short answer is yes, and we wish we were able to simply leave it at that. The problem is, there can be a lot of nuance to this question depending on factors like which state you need a license for and which types of game you plan on hunting.
You should also keep in mind that Walmart does not issue hunting licenses as an online service. So, yes, you will actually need to go into the store and track down a real-life employee to get your hunting license from Walmart.
Although most Walmart locations are open 24 hours a day, you can't expect them to staff employees that are trained in administering hunting licenses for those same hours. To play it safe, plan on visiting Walmart within the traditional 9-5 business hours to secure your hunting license.
You can also call ahead to determine whether Walmart is an approved vendor of hunting licenses in your state. If you're having trouble getting a straight answer from a Walmart employee, check with the state agency that is responsible for regulating fish and game in your region.
Guide to Getting a Hunting License at Walmart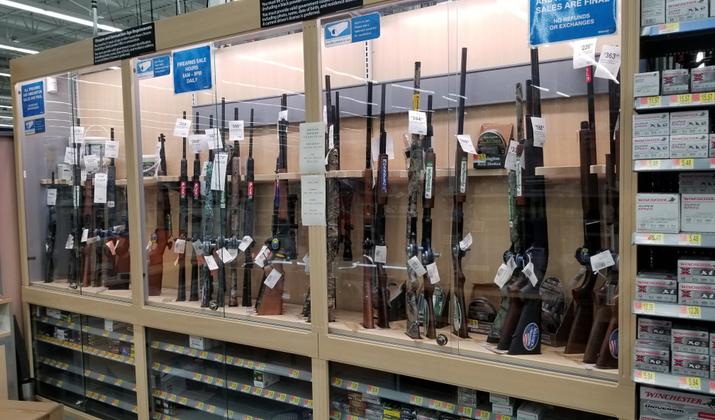 Photo by Eric Glenn via Shutterstock
Once you've established that the Walmart locations near you do in fact sell hunting licenses, there are a few more things you should know before you head over there. This section will help you prepare so that you actually walk out with a bonafide license at the conclusion of your Walmart visit.
Check Walmart Hunting License Hours
Like we mentioned above, don't plan on showing up to Walmart at 11 pm to try to obtain your fishing license. Going during regular banking hours will be your best bet, but some locations will have varying hours specifically for their Sports and Outdoors department.
Check the hours for that department online or call ahead before visiting. That way, you can guarantee that a trained employee is working that can help you fill out any necessary paperwork to procure your hunting license.
Bring the Right Documentation
The required documentation you will need to bring with you to get a hunting license will also vary by state. Check your state's regulations to make sure you arrive with all the documentation you need.
Here are a few items that are required in most, if not all, states:
Driver's license or accepted state identification card
If under 18, a birth certificate or your guardian's identification card may be accepted
Again, please check the documentation requirements and age restrictions for your state before you head to your local Walmart's Sports and Outdoors department.
Head to the Right Place
As you'd probably expect, Walmart locations that do offer hunting licenses administer them from the Sports and Outdoors department. Don't waste your time wandering through the automotive section or getting lost in the garden department.
Find a Sports and Outdoors Employee
Unless this is your first visit to Walmart, you already know that this can be trickier than it initially sounds. For such a massive store, it can be shockingly difficult to find a helpful employee in the right department.
If you are having trouble finding someone in the Sports and Outdoors department, head to the next department over. Any staff member should be able to radio a Sports and Outdoors employee to help you once he or she returns from a lunch or snack break.
Fill Out The Walmart Hunting License Forms
Once you do find an employee, he or she should supply you with the requisite forms to obtain your hunting license. Fill out the forms accurately and completely and hand them back to the employee to review.
Make sure you tell the employee just what type of game you need tags for. Not all states issue a general hunting license and, in most cases, you will need to fill out the right paperwork to make sure you get tags for waterfowl, deer, elk, or anything else you are hoping to hunt.
Pay The Hunting License Fee
Last time we checked, the fee for getting a hunting license at Walmart was about $12. Just like age restrictions and documentation requirements, the fees to obtain a hunting license will also vary by state.
So check into this to make sure you have enough cash on hand to pay for your hunting license when the time comes. Other acceptable forms of payment include check, debit card, and credit card.
Keep in mind that some states offer different prices for youth, adult, and senior hunting licenses. So check the available categories in your state to make sure you're getting the best deal possible.
If you can't find this information online through your state's regulatory agency, you can always ask the Walmart employee helping you. It is best to do this before you fill out the requisite paperwork to make sure you are comfortable covering the cost of your license before you waste your time on the paperwork unnecessarily.
Keep Your Hunting License in a Secure Location
Most states require you to have your hunting license on at all times while you are actively hunting. This allows you to display it if questioned by a game warden or another regulatory authority.
So once you walk out of Walmart with your newly minted license, find a place to keep it safe and secure until you head out. A waterproof license holder is a great option so that your tags don't get ruined or stained if you accidentally spill the next Coke you snag from the Chick-Fil-A drive-thru.
Can You Get a Hunting License with Special Permits and Endorsements from Walmart?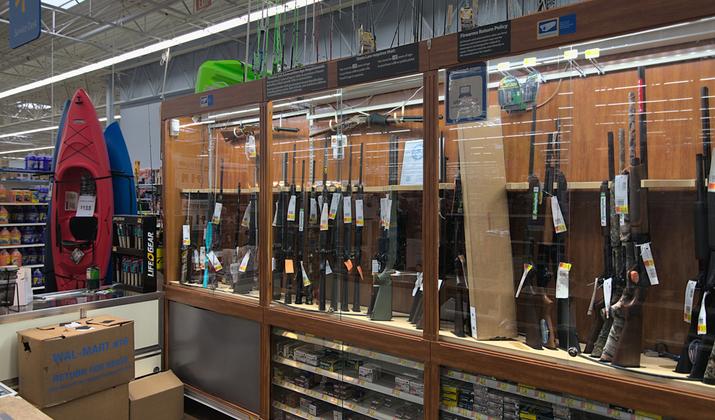 Photo by Cass Tippit via Shutterstock
Yes, you can absolutely get the applicable hunting license endorsements and permits you are looking for from Walmart. Walmart usually works directly with the state agency responsible for regulating fish and game, so they should provide all the same options you would have if you went directly to that state agency itself.
Keep in mind, however, that you will need to be up front with the Walmart employee as to exactly what you are looking for. He or she may not ask as many questions as a well-trained member of your state's fish and game regulation agency.
Additionally, certain extra endorsements or permits can come with additional fees above and beyond the cost of a regular hunting license. So ask about these fees up front so you're not surprised once you've taken 10 minutes to fill out all the necessary paperwork.
Can You Get a Combined Hunting and Fishing License at Walmart?
Photo by Eric Glenn via Shutterstock
Whether you intend to fish from shore or from one of the best fishing kayaks, you will also need a fishing license in your state. So it is reasonable to ask whether you can buy a combined hunting and fishing license from Walmart.
Walmart does sell fishing licenses, but it will depend on your state as to whether or not you will be able to buy a combined hunting and fishing license package at Walmart. In states with a combined license package, you should get away with filling out a little less paperwork.
Even if your state doesn't offer a combined fishing and hunting license package, you can still both separate fishing and hunting licenses at Walmart at the same time. You will just need to fill out the separate application forms for both licenses and pay the appropriate fees for both.
Just like we recommended for a hunting license and anything with special endorsements, ask the Walmart employee about the fees for the various types of fishing licenses. This will allow you to be prepared to pay the applicable fees once you have completed the necessary paperwork.
Walmart Hunting License Near Me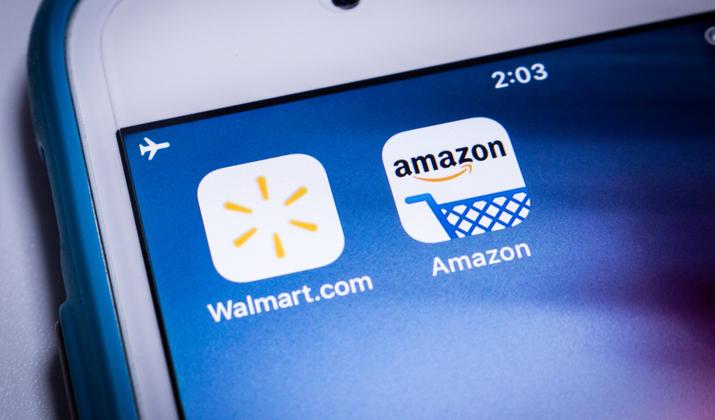 Photo by Koshiro K via Shutterstock
Now that you know how to get a hunting license at Walmart, your next step is simply to find a Walmart location near you. Fortunately, the days of thumbing through the phone book or driving around aimlessly are long gone.
If you are trying to find the closest Walmart to get a hunting license at, you are in luck. It is as easy as going online and using the Walmart Store Finder. You can adjust your search radius to look for stores further away or closer to you as well.
Can You Hunt Immediately After Attaining a Hunting License at Walmart?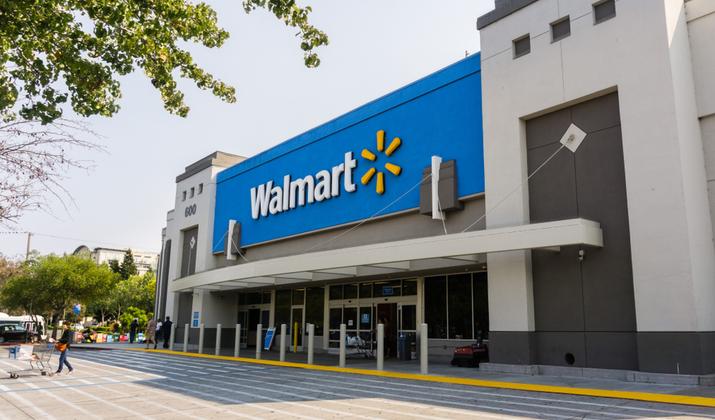 Photo by Sundry Photography via Shutterstock
So long as you've completed the purchase of your hunting license before hunting hours have begun in your state, you should be able to go hunting on the same day you purchase your license.
That being said, this is another area where it is best to check local and state regulations to err on the safe side. At worst, you should be able to pick up your Walmart hunting license on Friday and head straight out to hunt on Saturday morning.
Other Options For Buying a Hunting License
If the Walmart near you does not sell hunting licenses for some reason or you don't have a Walmart near you, you aren't entirely out of luck. Here are a few other options to keep in mind if Walmart lets you down: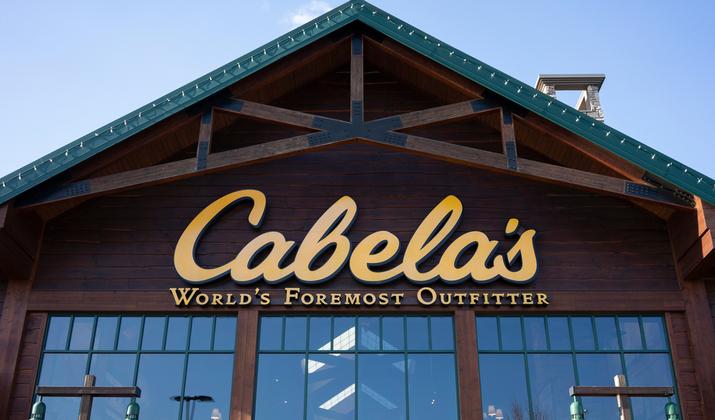 Photo by Tada Images via Shutterstock
Cabela's currently has more than 80 stores scattered throughout 36 states and this outdoor retail chain is owned by the same company that owns Bass Pro Shops. So you can filter their stores by your zip code to find the nearest location to grab a hunting license in your area.
Photo by Roman Tiraspolsky via Shutterstock
DICK's Sporting Goods has more than 850 locations throughout 47 US states and is the country's largest sporting goods retailer (and a member of the Forbes 500). Use their store locator to filter out locations in your state and then enter your zip code to find the retailer around the corner for your hunting license needs.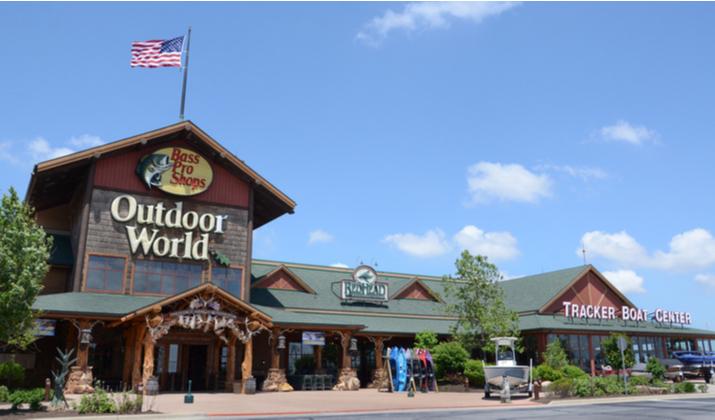 Photo by Susan Montgomery via Shutterstock
Bass Pro Shops has nearly 100 locations in 33 different US states. To find the nearest Bass Pro Shops location, use their store locator and then inquire with a front desk employee about where you can pick up a hunting license once you arrive.
Photo by ​​Trong Nguyen via Shutterstock
Academy Sports and Outdoors has nearly 260 locations in 16 states throughout the south, southeast, and midwest. To find the closest Academy location near you, use their store locator and then head to their hunting and fishing department to inquire about hunting licenses when you get there.
5. Your State's Fish and Game Department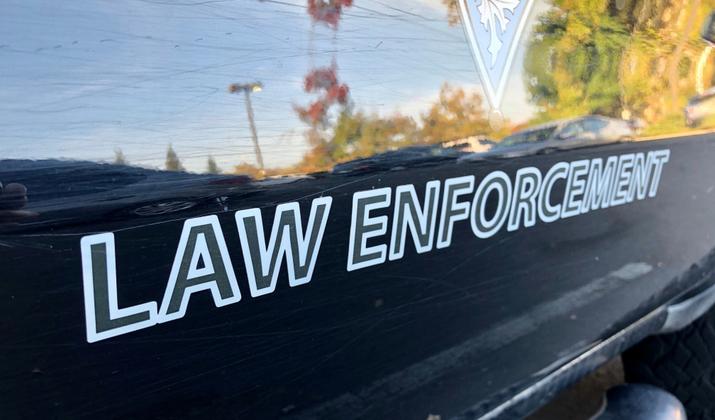 Photo by ZikG via Shutterstock
You can also go directly to the source and get a hunting license from the state agency that regulates fish and game in your area. The US Fish and Wildlife Service has a useful search tool to help you find where you can get a hunting license in your state.
Final Thoughts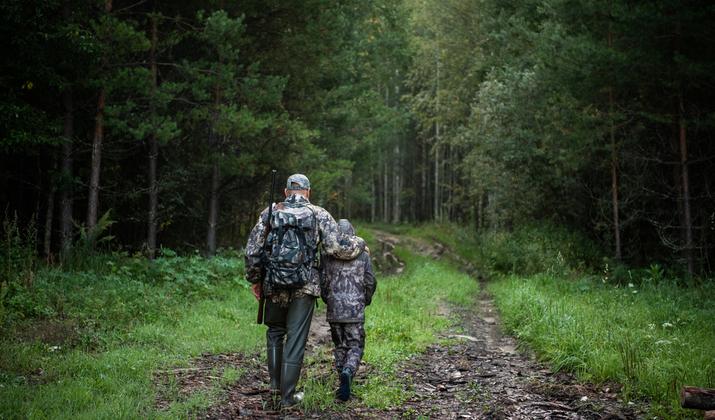 Photo by Roman Kosolapov via Shutterstock
Please don't go hunting without first obtaining the proper tags, license, or permits. The risk is too great and it helps to protect wildlife species from being overharvested so that hunters can keep returning to their favorite spots year after year.
We hope you found this article useful if you're interested in getting a hunting license at the Walmart closest to you. We wish you the best of hunting adventures in the months and years to come!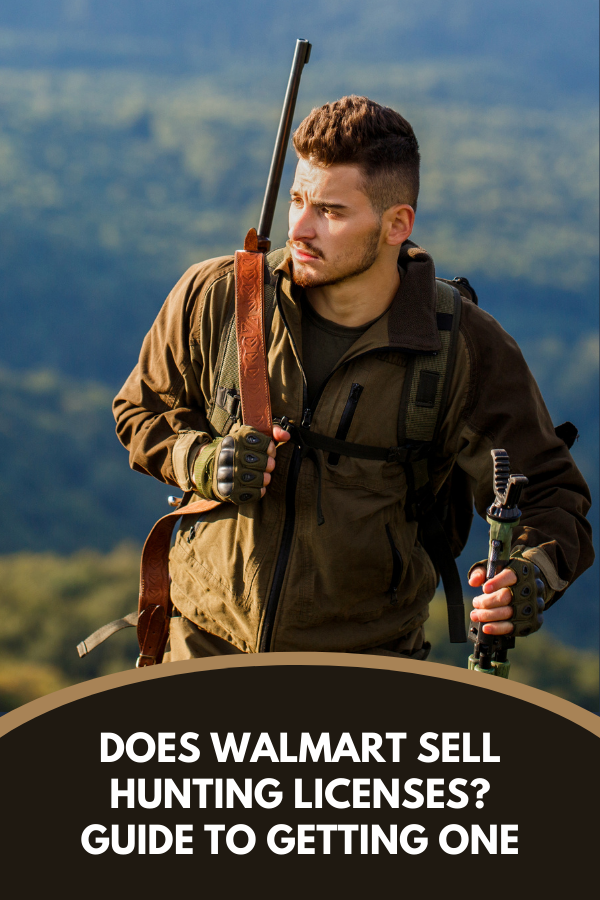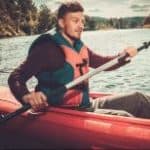 Author: Peter Salisbury
Pete is the Owner of KayakHelp.com. Born and raised in Cleveland, Ohio, he grew up kayaking, fishing, sailing, and partaking in outdoor adventures around the Great Lakes. When he's not out on the water, you can find him skiing in the mountains, reading his favorite books, and spending time with his family.