Not everyone has space in their home or garage to store a traditional kayak. Plus, those rigid kayaks can be heavy and awkward to transport to and from your closest waterway.
These are two of the biggest reasons why inflatable and folding kayaks have become so popular in recent years. You can leave them in the back of a sedan when you aren't using them and you don't need to install a roof rack on top of your vehicle.
Origami kayaks (also known as folding kayaks) are the newest entry into the kayak market. There aren?t too many kayak brands out there making them these days and that is why our origami kayak review is going to focus on one of the best: Oru Kayak.
We will find how good or bad Oru models are.  We will also provide some origami kayaks alternative brands if you are interested in researching the competition.
So let?s get to unfolding these unique, lightweight kayaks!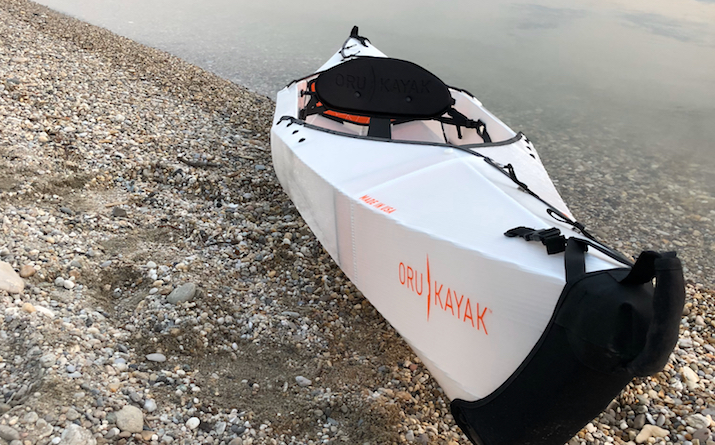 Photo by fivetonine via Shutterstock
How Are These Origami Kayaks Made?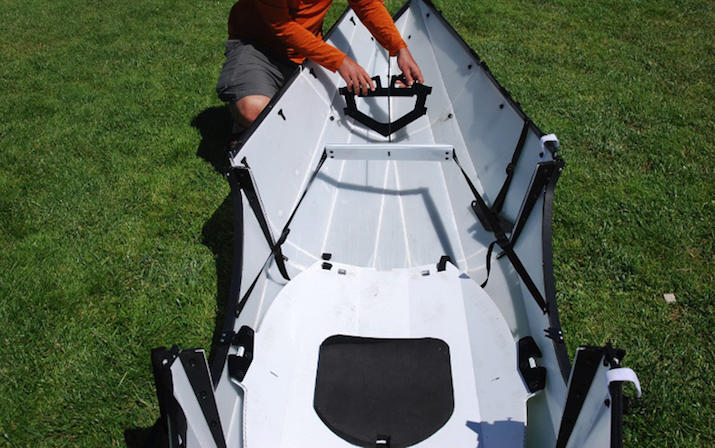 Photo by See it Need it via Flickr
All of Oru Kayak?s models are built with double-layered, custom-extruded polypropylene material. That material is five millimeters thick throughout the body of the kayak and it is finished with a 10-year UV treatment to prevent degradation from prolonged sun exposure.
Each kayak folds down into a compact box with a carry handle that makes it super easy to store and transport. They all come with a seat back and seat pad (some models also come with bulkhead separators to provide additional buoyancy).
Buckles placed at strategic locations make it simple to snap the kayak together during assembly and disassembly. These buckles are also attached to straps that can then be tightened to guarantee a watertight assembly.
Each Oru kayak is a single piece of polypropylene that is pre-folded in a set pattern in order to make it easier to set up. Each also comes with a unique set of instructions to help you set it up without having to actually learn the art of origami.
When you first get one of these origami kayaks, some of the flaps may be a little stiffer than others. This is natural and it simply requires you to bend them back and forth a few times to make assembly easier (kind of like wearing in a baseball glove!).
The Origami (Oru Kayak) Models
Oru Kayak is the leading brand for origami kayaks right now and they have several models to choose from. So let?s begin by providing a brief overview of the five Oru Kayak models.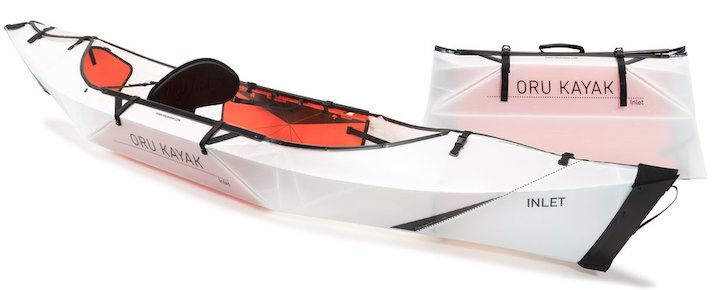 PC Oru Kayak
General Specifications
Length: 9?8?
Width: 31 inches
Cockpit Dimensions: 23? by 44?
Weight: 20 pounds
Weight Capacity: 275 pounds
Folded Dimensions: 42? by 10? by 18?
The Inlet is the smallest and most affordable model that Oru makes. It sets up in three to five minutes and is mainly designed for calm lakes and slow-moving streams or rivers.
It features an open-cockpit design that also makes it a great option for folks that like to paddle with a dog or a small child. It is also a great choice for beginners looking to learn new skills and test out if they really like the sport of kayaking.
It is also a great option for casual, recreational paddles that won?t last much more than 2-3 hours. That is because there isn?t a ton of storage capacity available on the Inlet.

PC Oru Kayak
General Specifications
Length: 12?1?
Width: 29 inches
Cockpit Dimensions: 24? by 69?
Weight: 25 pounds
Weight Capacity: 300 pounds
Folded Dimensions: 33? by 12? by 29?
The Beach LT requires between five and ten minutes to set up and is made for paddlers with a maximum height of 6?6?. It is slightly better than the Inlet for longer paddles because it does boast a total of 140 liters of storage volume.
It still has a large, open cockpit that is great for paddling with a kid, dog, or even your trusted kayak cooler. It also has enough interior storage space for fishing equipment if you are a kayak angler.
While this model is still a great choice for beginners, it performs a little better for intermediate and experienced paddlers. It is still best suited for calm waters on lakes, rivers, and streams but the additional length and storage space make it capable of an overnight paddle for the experienced aficionado.

PC Oru Kayak
General Specifications
Length: 12?3?
Width: 25 inches
Cockpit Dimensions: 16? by 30?
Weight: 26 pounds
Weight Capacity: 300 pounds
Folded Dimensions: 33? by 14? by 29?
You will start to notice a trend that Oru?s larger models require a bit more setup time. The Bay ST requires 10 to 15 minutes and is best suited for paddlers standing 6?3? tall or shorter.
This model features a closed cockpit design that provides a drier paddling experience in inclement weather. You will still be able to enjoy up to 90 liters of storage volume for your kayaking accessories or overnight camping gear.
Oru touts this model as their most versatile option for paddlers that like to experience a lot of different waterways. It can handle everything from smooth lakes to ocean surf and can easily be equipped with a spray skirt for open ocean paddling.
It is best to have a considerable amount of paddling experience before buying the Bay ST, as Oru designed it for intermediate and expert paddlers. Its speed and agility make it a great lightweight alternative to some other touring kayaks.

PC Oru Kayak
General Specifications
Length: 16?2?
Width: 25 inches
Cockpit Dimensions: 16? by 30?
Weight: 32 pounds
Weight Capacity: 400 pounds
Folded Dimensions: 33? by 14? by 29?
The Coast XT is Oru?s longest kayak model designed for a single paddler. It can accommodate paddlers up to 6?3? tall and requires between 10 and 15 minutes to fully assemble (disassembly is slightly quicker).
It is also the best option for advanced paddlers who are most interested in long-distance, expedition-style paddling. It boasts a total of 180 liters of storage volume and can also be equipped with a spray skirt for open ocean paddling.
Because of its higher weight capacity than the Bay ST, it is also better for larger paddlers or folks that just like to bring a lot of safety equipment and other gear on their paddles. It really is designed to handle any conditions you may discover and will help you stay warm and dry, rain or shine.

PC Oru Kayak
General Specifications
Length: 16?1?
Width: 33 inches
Cockpit Dimensions: 20? by 91?
Weight: 41 pounds
Weight Capacity: 500 pounds
Folded Dimensions: 34? by 17? by 29?
The Haven Tandem is Oru?s only two-person kayak. Because they are a forward-thinking company, however, they also made it convertible so that one person can paddle a two-person kayak if you ever need to.
The large, open cockpit even provides enough room for a couple to bring a small child or dog along for their paddle adventures. One of the seats can easily be removed (and the other can be repositioned) to set it up for a single paddler.
Being the longest and widest of all the Oru Kayak models, it is also the most stable. That is what allows it to handle a higher maximum weight capacity and also makes it a popular choice for larger paddlers.
Inside the cockpit, you will also be able to take advantage of the rail track system. This universal mounting system gives you a plethora of anchor points to attach water bottles, fishing accessories (such as a fish finder), and anything else you like to bring with you for a full day on the water.
The Haven Tandem kayak is best suited for calm lakes, slow-moving rivers, and protected coastal waterways. Its added stability, however, makes it a suitable kayak for paddlers of all ages and skill levels.
Pros and Cons of An Origami Kayak
If you are considering whether or not an origami kayak is right for you, it may help to know some of the pros and cons of this kayak type.
Hopefully, these points will help you decide between an origami kayak, one of the best inflatable kayaks, or a more traditional touring kayak.
Pro #1: Portability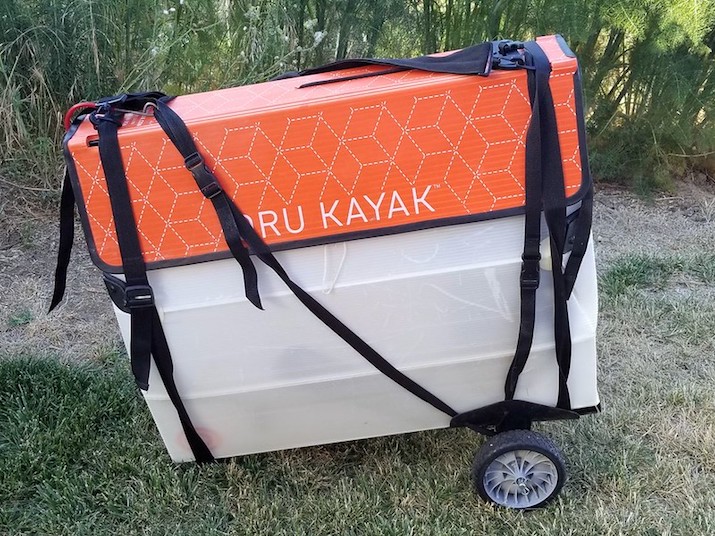 Photo by Ted via Flickr
The main benefit of going with an origami kayak is that it is lightweight and easy to move around. Most of these kayaks weigh less than half of what a rigid kayak of roughly the same size would weigh.
So that eliminates the need to purchase some other kayaking accessories (like a rolling cart). Plus, the entire kayak packs up into a relatively compact box with a carry handle that makes it even easier to move around when you aren?t on the water.
Pro #2: Storage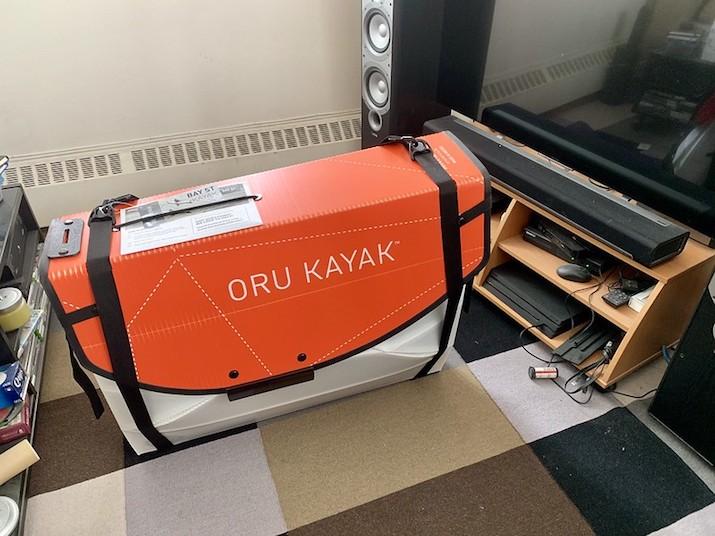 Photo by Michael Kalus via Flickr
Folding kayaks and inflatable kayaks are pretty much on the same level when it comes to the amount of storage space you will need for them. That makes them best for people living in smaller homes or apartments.
Even if you live in a larger home, you won?t have to clear space in your garage or build an outdoor kayak storage rack to have a place to store an origami kayak when you aren?t using it.
Con #1: Assembly and Disassembly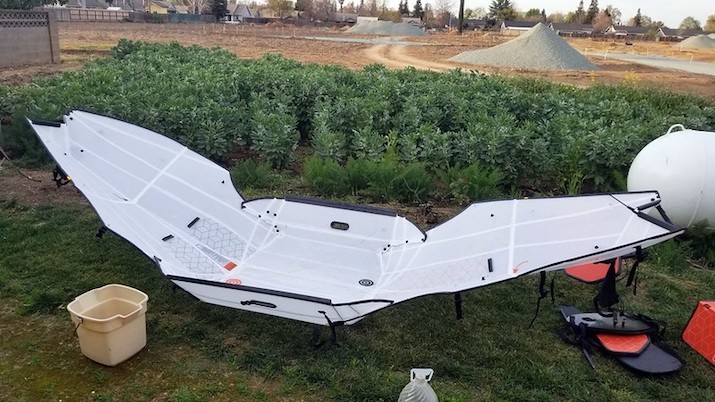 Photo by Ted via Flickr
Origami kayaks can be quicker to set up than inflatable kayaks once you master the process. Many users, however, report that the initial setup can be a bit confusing as you are getting used to it.
Compared to rigid kayaks, however, these models will require anywhere from 5 to 20 minutes of additional setup time when you reach your paddling location.
Con #2: Performance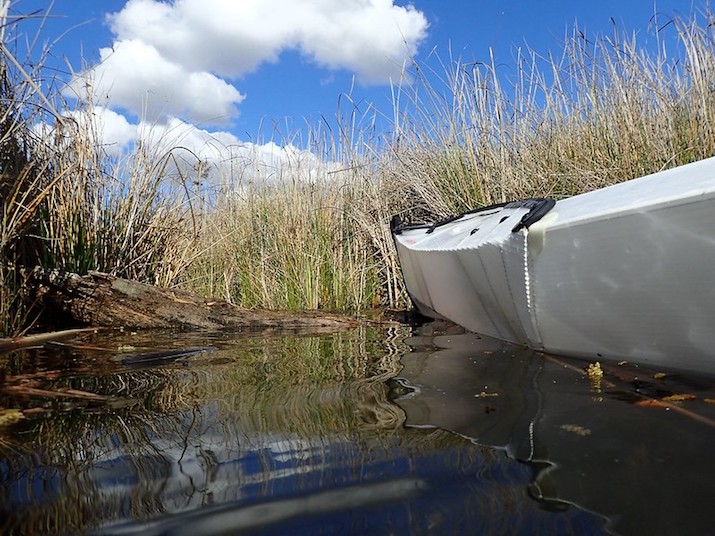 Photo by Ted via Flickr
Try as they might, even the best origami kayak brands struggle to create a kayak that performs as well as rigid models from the best kayak brands on the market.
From unexpected leaks to trouble handling rough water conditions, these kayaks really aren?t made for pushing the limits of your kayaking ability.
Con #3: Safety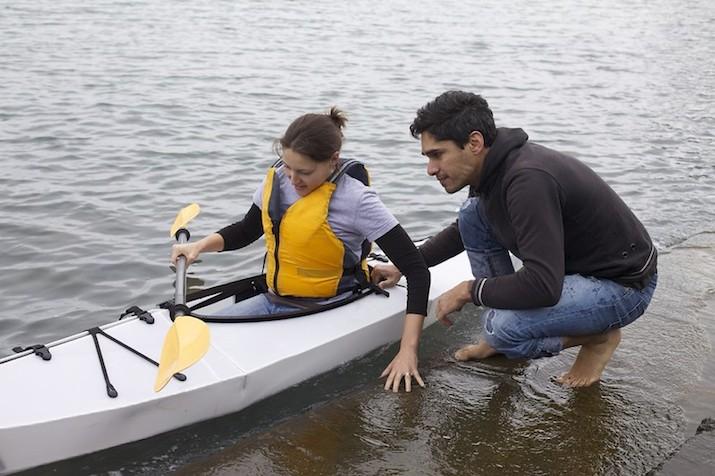 Photo by Cathrine Lindblom Gunasekara via Flickr
These origami kayaks are really made for calm waters (even though some boast the ability to handle waves and the open ocean). While the kayak itself may be stable enough in rough conditions, self-rescue can be much more difficult in a folding kayak than with a rigid one.
That is largely due to the fact that the entire body of the kayak is thin and will push or cave in when you are trying to climb back in from deep water. Plus, the lightweight nature of these kayaks makes you more susceptible to heavy winds than with other kayak forms.
How Do Origami Kayaks Actually Perform?
Photo by Scott 97006 via Flickr
It is virtually impossible to know whether you will like paddling a kayak until you actually test it out. That can be hard to do unless you already know someone that owns one of these origami kayaks.
If you do, don?t hesitate to ask them if you can take it for a test run. If you don?t, you may have some luck reaching out to local guiding or rental companies to see if they have an origami kayak in their inventory.
This will give you a method for renting and testing an origami kayak before you commit to buying one. However, here is what previous users have said about their experience with Oru Kayaks.
Reviews From the Oru Kayak Site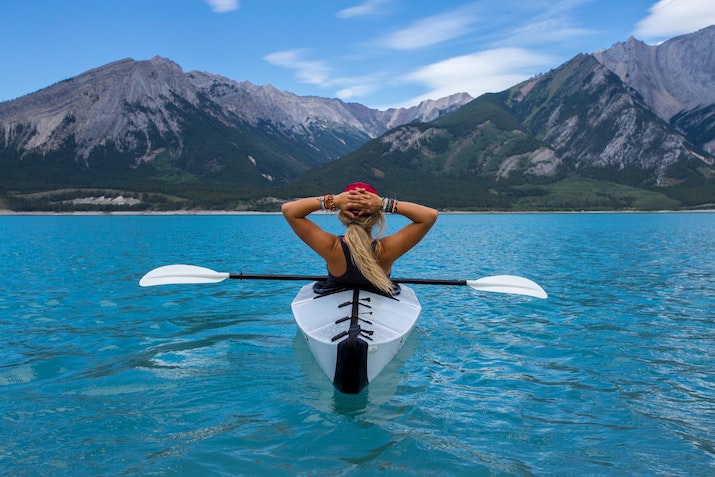 Photo by Kalen Emsley via Unsplash
Inlet = Fast and Easy
?We have a pair of Oru Beach kayaks and added a pair of Inlets to the mix. You cannot beat the Inlet?s easy assembly! We loaded all four kayaks into my small sedan (a bit of a jenga game with four passengers, but it worked) this weekend to kayak the Chassahowitzka River.
As usual, lots of onlookers as we assembled and lots of oohs and ahhhs at the final product as we Effortless carried to launch.
The new Inlets performed well, even paddling back against the wind and the current,
Repeat looks and oohs and ahhs as we broke down upon return and loaded to go home.
Perfect day!?
– Theresa
A Super Experience
?Small car and an apartment home made the Oru an obvious choice. I assembled it three times in my living room. It took about 25 minutes. At the lake I had it assembled and ready to go in about the same time it took my friend to get his traditional kayak off his car roof and return from parking his car.
Even when the wind kicked up and made a chop, my kayak performed well. I am a believer. Putting it back in the box at day?s end took about 30 minutes because of the questions from bystanders.?
– Hal
Amazon Reviews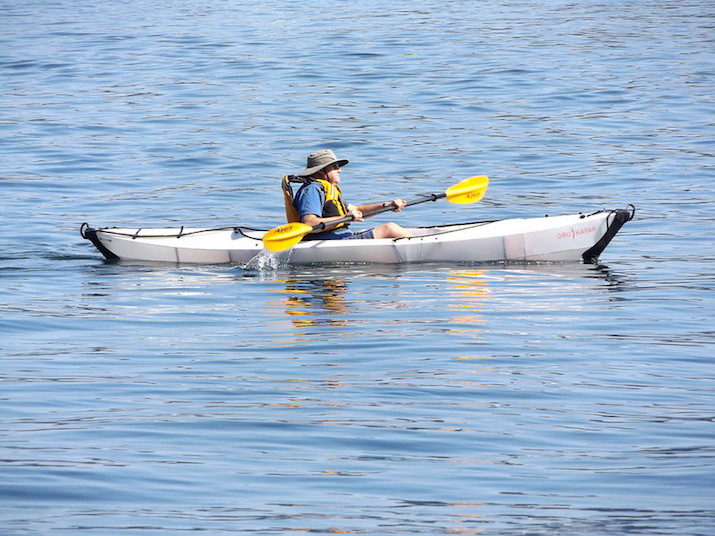 Photo by kazuhikogriffin via Flickr
Ease of Assembly
?I am a 67 year old woman and I can assemble by myself. I put kayak in my golf cart and take it to the water. One bad thing the customer service at ORU is terrible. They do not have a phone number that you can call. Communication done via email and they are slow in responding if they respond at all.?
– Gerald Callen on 1/12/2020
Leaked Within 30 Days of Easy Use
?While I loved the portability and ease of storage and setup, it sprung 4 pinhead size leaks in a folding seam, making me feel unsafe. I returned it to amazon for a full refund, just paying $24 for a box to ship it in. Too bad because I LOVED using it here in Florida. Kayaking in it was blissful. If I felt that it wouldn?t leak I?d buy it again. I?ve reached out to Oru.?
– Amazon Customer on 2/5/2020
There was no indication on Amazon as to whether Oru responded and addressed this customer?s concern.
Online Forum Reviews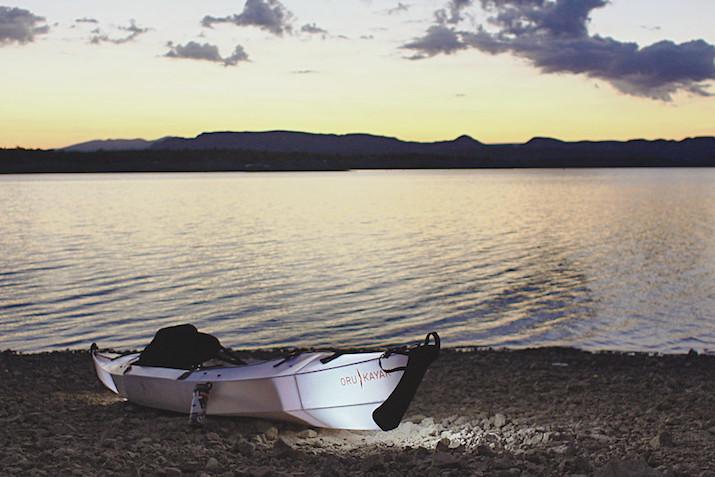 Photo by Carson Cavaletto via Flickr
Very much like the kayak but?
?Very much like the kayak but the customer service appears to be non-existent. The float bag was missing with my shipment and I've been unable to contact ORU via phone, email, or live chat to correct the issue. Very odd as the shipment contains a card indicating "we are here to help!" with the contact information but when I use that information no one is home.?
– paddler1476468 on 6/11/2021
Don?t take it further from?
?Don?t take it further from shore than you can swim. I?m a kayaking instructor and last weekend I tried to teach a student to self rescue in a Bay ST. Even with float bags and a very small paddler, after capsizing and reentering the kayak, it was so full of water that the cockpit rim was below the surface, making it impossible to pump out.?
– guest-paddler on 6/30/2021
Origami Kayak Honorable Mentions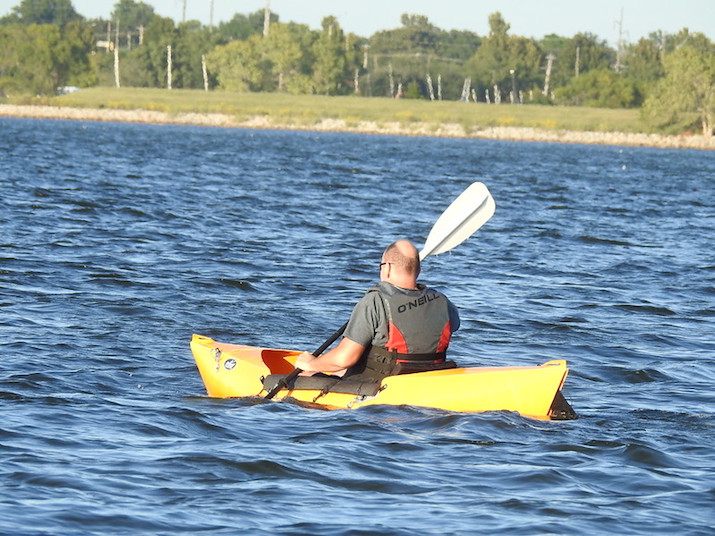 Photo by Andrew Penney Photography via Flickr
Tucktec is a small company based in Myrtle Beach, South Carolina. They basically offer a single kayak model in various colors, but the size is the same (10 feet long by 30 inches wide).
The kayak itself weighs 28 pounds and boasts a weight limit of 300 pounds. When you aren?t using it, it folds into a 15-inch by 47-inch tube shape.
The real selling point for these kayaks is that they tend to perform similarly to Oru?s base Inlet model, but it is available for less than half of the up-front cost. So it may be a more realistic option if you aren?t sure you will enjoy paddling a folding kayak.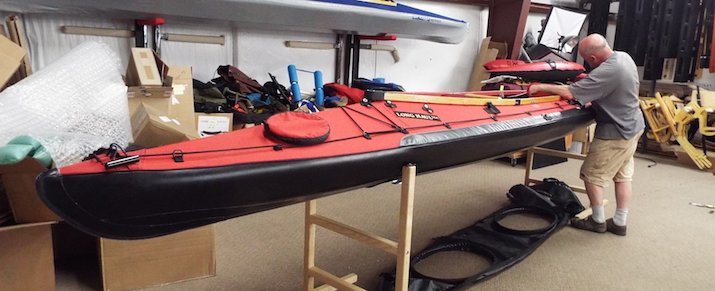 PC Long Haul Folding Kayaks
These folding kayaks are made specifically for long-distance expeditions by the company?s owner (and master boatbuilder) Mark Eckhart. They offer four different kayak models and most are assembled using an ash hardwood and birch laminate frame.
After the frame is assembled, a black CSM rubber material stretches around it. Each kayak is then finished with an acrylic deck material and stainless steel fittings.
Because these folding kayaks are handmade on-site, they come with quite a hefty price tag. That said, they are designed to be incredibly trustworthy (and seaworthy!) for rigorous expeditions.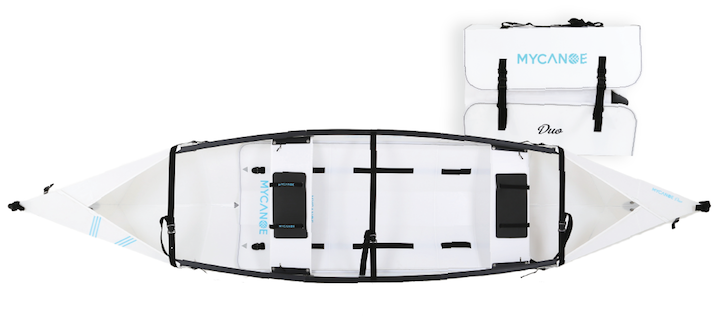 PC Ori Canoe
The MyCanoe Duo is similar to the Oru Haven Tandem with a length of 14?5? and a width of 35 inches. The open cockpit is made for two paddlers plus gear, a dog or child, or even a kayak cooler bag.
When assembled, it weighs 43 pounds and boasts a maximum weight capacity of 480 pounds. It also packs down into an easy-to-carry box that measures 36? by 27? by 10?.
Final Thoughts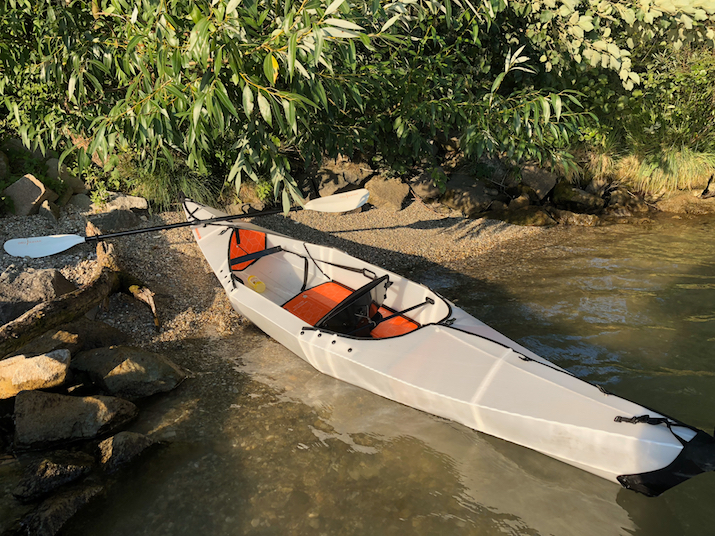 Photo by fivetonine via Shutterstock
Origami kayaks are a great alternative for folks that want to enjoy a more hassle-free kayak transportation experience. They can also be a great choice for folks that live in smaller homes or apartment where storage space for a full-size kayak is limited.
Where folding kayaks really stand out, however, is for travelers. There is quite possibly no better set of kayaks out there for full-time campers, long-distance road trippers, or international travelers than these Oru Kayak models.
So if you are looking for a kayak that can truly go anywhere that your heart fancies, we would highly recommend these choices. Plus, we would love to know where your kayak travels will take you during the upcoming season!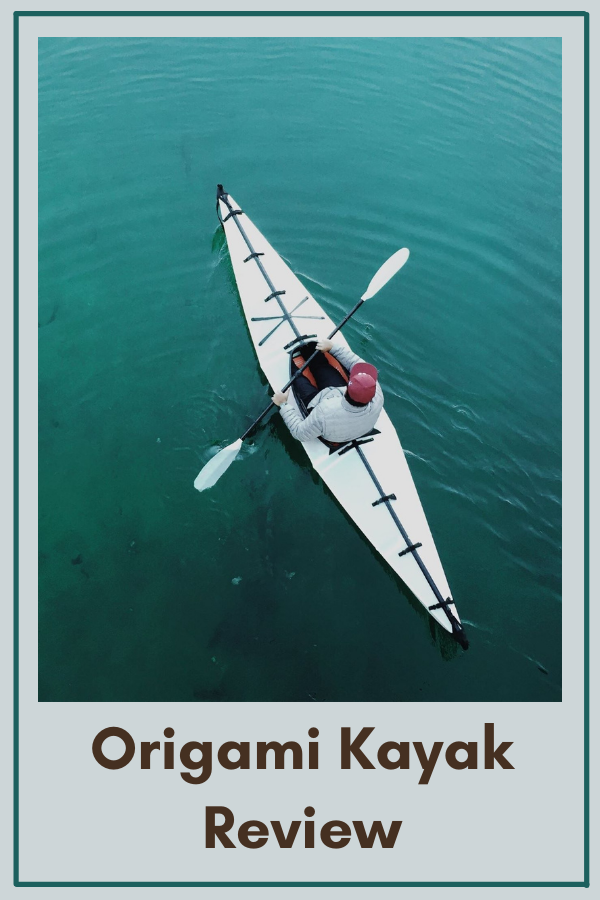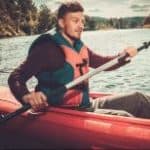 Author: Peter Salisbury
Pete is the Owner of KayakHelp.com. Born and raised in Cleveland, Ohio, he grew up kayaking, fishing, sailing, and partaking in outdoor adventures around the Great Lakes. When he's not out on the water, you can find him skiing in the mountains, reading his favorite books, and spending time with his family.