The American sports industry continues to grow; old sports are gaining popularity and new ones are emerging. The evolution of sports keeps attracting more participants every year.
In the United States, the 'big four' sports dominate the sporting industry. They include basketball, baseball, football, and hockey. Millions participate in and view these sporting activities during their regular seasons.
Other fast-growing sports include pickleball, volleyball, soccer, mixed martial arts, and others.
In this guide, I will highlight some of the rapidly growing sports in America. But before that, let's look at what contributes to the growth of these sports.
Also Read: List of Sports That Start With T
Factors Triggering the Fastest Growth of Sports in America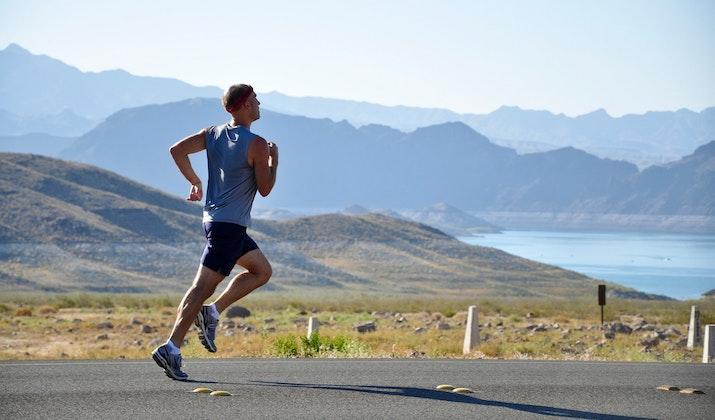 via Pexels
Accessibility
Most people participate in sports that are highly accessible and require minimal space and equipment. For instance, pickleball rose to popularity because of its accessibility.
It requires a smaller court compared to tennis. People of all ages and skill levels can play it.
Technological Advancement
Cutting-edge technologies, like wearable devices, virtual reality simulations, and biomechanics analysis, have transformed how athletes perform and prepare.
Smart stadiums and other sports venues with interactive screens, high-speed Wi-Fi, and location-based services have revolutionized fans' in-person experiences.
Such technology advancements provide instant replays, real-time stats, and interactive games, allowing fans to engage in and enjoy live events.
Also Read: List of Sports That Start With O
Demographic Appeal
Sporting activities that appeal to a broad range of demographics usually grow quicker. For example, soccer appeals to a wider range of cultural and ethnic groups, making it more widespread.
Besides, the increased participation of women in some sports has triggered more interest in basketball and volleyball.
Media Coverage
Media exposure can impact the growth of sports. Extensive media coverage can improve visibility and skyrocket participation rates.
Look at esports, for example. Its growth partly resulted from increased media exposure and the rise of professional leagues.
Societal and Cultural Changes
Changes in societal and cultural norms can contribute to the growth of a sport. Health and fitness are on the minds of most people these days, which is why there's more participation in fitness-related sports, such as pilates and yoga.
Further, the increased acceptance and awareness of LGTBQ+ rights mean more participation in sports leagues for individuals in these groups.
Also Read: List of Sports That Start With Z
Fastest Growing American Sports
1. Pickleball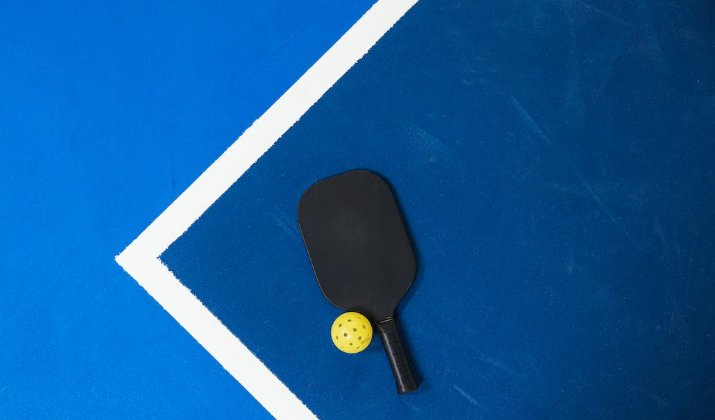 Pickleball is a paddle or racket sport combining badminton, tennis, and ping-pong elements. It's played on a court with a 34-inch net between the players.
Pickleball is easy to learn and play; you need a badminton-size court with a paddle and a perforated plastic ball.
The game has simple rules that even beginners can follow, making it appealing and accessible to people new to sports or simply looking for a game to stay active.
Due to its approachable nature, Pickleball attracts players of any age and fitness level. Friends, families, and communities can enjoy it, enhancing a welcoming and social environment.
The Sports & Fitness Industry Association's (SFIA) 2023 Topline Report shows pickleball as America's fastest-growing sport for three years in a row.
Participation in pickleball almost doubled in 2022, growing by a whopping 85.7% year-over-year and 158.6% for the last three years.
Also Read: List of Sports That Start With K
2. American Football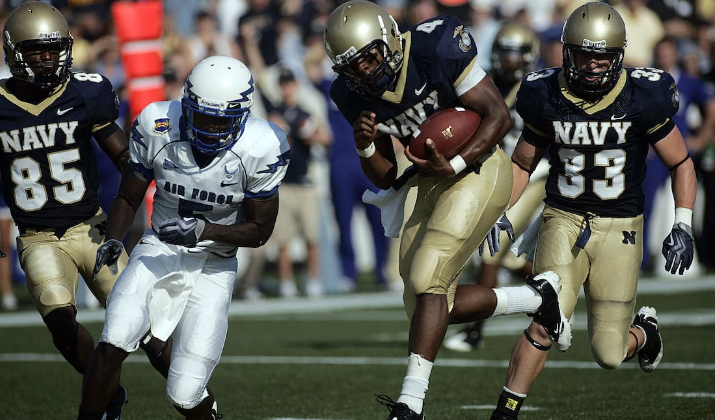 American football is another fastest-growing and most popular sport in the US. It is also an integral part of American culture. It is played almost everywhere, from high schools and universities to international venues.
Most outsiders often confuse rugby with American football. While the two are similar, they are different games that vary in rules, ball size, and field appearance.
They also have a different number of players per team, different balls, and sports gear.
The National Football League is the top most American football league. It has 32 clubs grouped into two conferences of sixteen teams each.
For the 2022 regular season, the NFL had an average audience of 16.7 million.
Some of American football's most famous players include Dan Marino, Ed Reed, John Albert Elway Jr, Brett Favre, and Tom Brady.
Also Read: Top Rich People Sports
3. Soccer
For decades, America's interest in soccer has been low, but that is changing, especially among young Americans.
According to Gallup Polling, between 1937 and 1972, less than 0.5% of Americans gave soccer as the answer when asked to state their favorite game to watch. Up to December 2004, the percentage never exceeded 2%.
However, in a Washington Post poll conducted in 2022, 8% of Americans said soccer was their favorite sport to watch.
In May 2023, the story gets more exciting when 11% of Americans say they are avid soccer fans.
According to a CNN report, soccer has beaten hockey, motor racing, and golf several times after Washington Post's last poll. Indeed, America's interest in soccer is at par with baseball (11%) and basketball (12%).
The same report states that soccer is the most popular among adults between 18 and 29. And 40 years ago, about 200,000 boys and girls in high school played the game, but in 2022, 800,000 high schoolers played it, showing a 300% growth within the past 40 years.
4. Rugby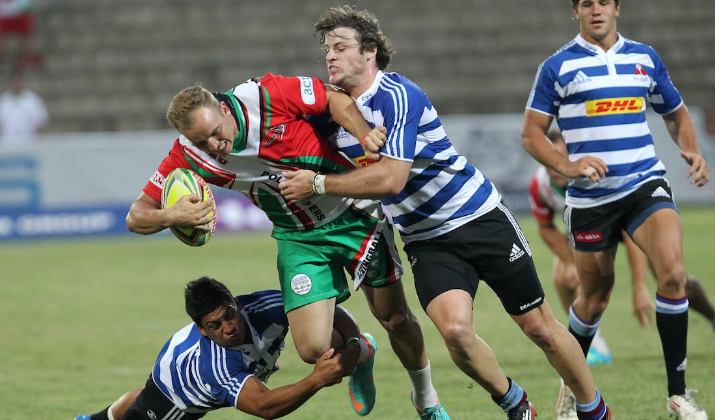 Not only is it among the world's most physical sports, but also one of the oldest. To play rugby, players use an oval-shaped ball.
Rugby is associated with various values like discipline, teamwork, and fair play.
Here's an interesting statistic:
According to a report by World Rugby, the US has the most considerable number of rugby fans globally, with a record 45 million individuals confirming that they are either very interested or interested in rugby.
It doesn't end there. During World Cup 2019, most Americans followed the game. And at least half of those who knew about this tournament watched six or even more live games.
The interest in the game is further reflected in the way most people, rugby fans and non-fans in the US, support the hosting of Men's and Women's Rugby World Cups.
Check Out: Is Skiing a Sport?
5. Volleyball
Volleyball is played with a ball and net on a court. All age groups can play it because it's easy to learn. It also offers variety and flexibility in playing environments; you can play it indoors or outdoors.
Volleyball is gaining popularity in the US, where over 37 million players are registered. The sport is popular at both the collegiate and professional levels.
In the 70s, volleyball was just a tiny part of college sports, but now, there are at least 2,000 women's volleyball teams across the US. While it's a popular sport among ladies, men also play it.
6. Lacrosse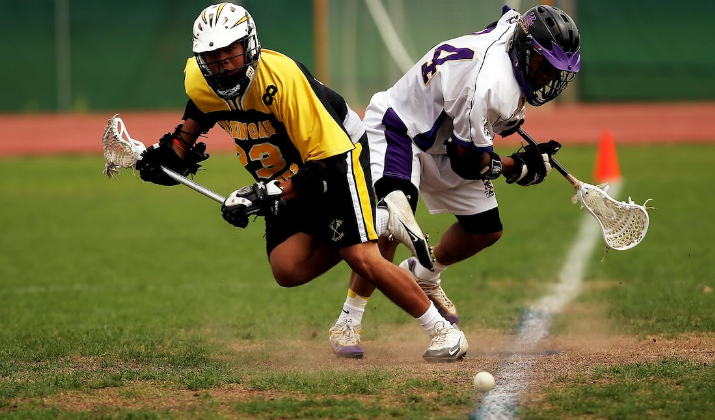 Lacrosse is an outdoor game where players use a long stick with a net at the end to throw and catch a small ball.
It has been one of the fastest-growing American sports over the last 15 years. It has attracted substantial investments from government agencies, local youth clubs, and community clubs.
A significant reason for the game's popularity is its inclusivity of participation. It doesn't just rely on athleticism and physicality, but it's played to suit the participants' pace. It also combines finesse, intelligence, skill, and excitement that all work together to engage the audience.
Also Read: Is Skiing a Rich Peoples' Sport?
7. Basketball

Basketball is a team sport played on a court between two teams with five players. You score more points in basketball by throwing the ball into your opponent's hoop.
Basketball is the most-played sport in the United States. It is a common participant sport, with millions playing it in colleges and high schools across the US.
The National Basketball Association (NBA) is the world's most popular and professional basketball league.
A couple of factors have spurred basketball's growth across the country. First, social media lets fans connect with their preferred teams and players personally, keeping them updated on the sport's events and news.
Besides, the popularity of youth basketball leagues in the country has helped introduce new generations to this sport.
8. Baseball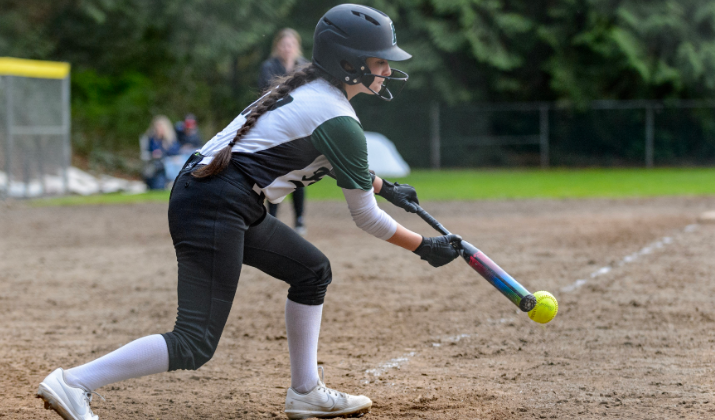 Baseball is a bat-and-ball sport in which a nine-member team plays against another team on a court with a diamond-shaped circuit with four bases. A team wins by scoring more runs than the opponent. To achieve this, you hit the ball and run around the bases.
Baseball has a deep and rich history in America. It has produced top icons like Mike Trout, Jackie Robinson, Joe Dimaggio, Tone Stone, and more. These icons inspire more young people to master the game.
It's also a game that kids from nearly all backgrounds used to play or currently play. Fathers have passed it down to their sons for generations, making stopping it difficult.
9. Mixed Martial Arts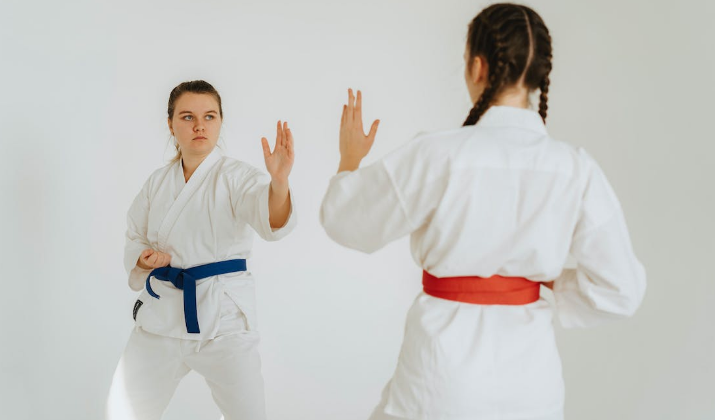 Mixed Martial Arts (MMA) is a full-contact combat game in which participants use different techniques from various martial arts types, including karate, boxing, judo, wrestling, jujitsu, and more.
This sport's popularity has increased over the years. Initially, the Ultimate Fighting Championship (UFC) popularized the idea in the 1990s but received a backlash from doctors and politicians who termed it too violent. The negative publicity halted the UFC's growth.
However, in 2001, Dana White purchased the UFC and developed policies to promote safe fighting. As a result, many states permitted mixed martial arts, making it popular across the country. The UFC has a huge fanbase, attracting some of the top names in the industry.
The sport is popular among people of different ages. About 49% of people aged 18 to 34 say they are fans of the sport, while 16% are avid fans.
Similarly, 51% of those aged 35 and 44 are fans, whereas 17% are avid fans.
10. Esports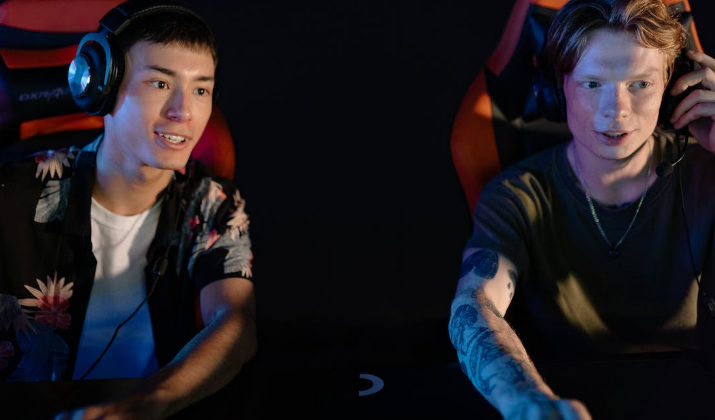 Electronic sports or esports are among the fastest-growing American sports. It entails competitive video gaming between teams or players. It's been popular among younger people mainly because of high-speed internet availability, online gaming platforms, and streaming services.
The pandemic further triggered the growth of esports following the cancellation and rescheduling of most traditional sports.
Esports has a projected market volume of $1,076 million in the US, and it's expected to have a yearly growth rate of 7.95% between 2023 and 2027. Besides, the number of esports users is estimated to increase to 41.4 million in 2027.
Examples of the most common esports include Fortnite, League of Legends, Overwatch, Counter-Strike: Global Offensive, and Dota 2.
11. Skateboarding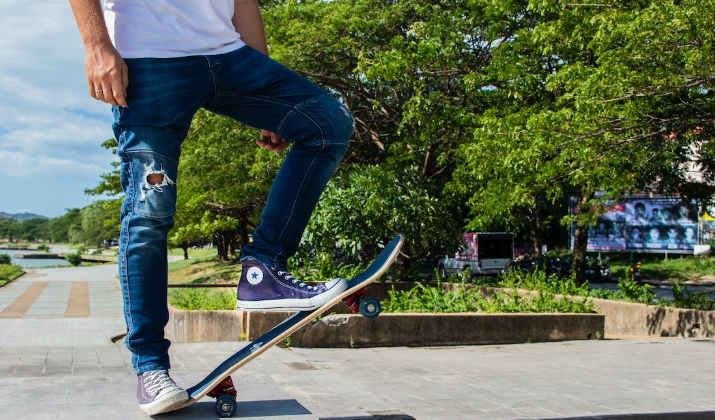 Skateboarding is a recreational sport where an individual stands balanced and rides a small wooden board attached to wheels.
The sport originated in California in the 1950s and has become a favorite pastime for many people worldwide.
Skateboarding has been a popular sport in the US for years. According to a study, the sport had 6.4 million participants nationwide in 2016. Besides, the US leads in the production of skateboards globally.
In 2021, 8.75 million people engaged in the game, contributing to the US skateboard market growth.
Skateboarding was first featured in the Olympics in 1992. Before then, it was perceived as a recreational game for teens and young adults. It's now viewed as an elite sport that requires skill and athleticism to excel at.
Skateboarding is popular because it gives people a sense of community, triggers an adrenaline rush, and allows participants to express their beliefs, style, and personality.
12. Tennis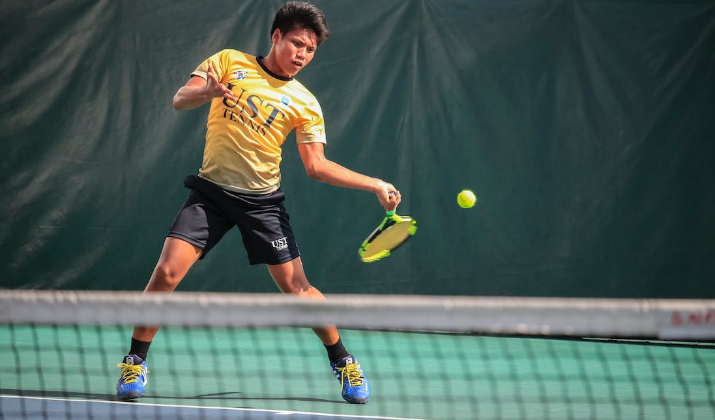 Tennis involves two or four players using rackets to strike a ball over a net across a court.
Tennis is among the fastest-growing American sports. In 2020, player participation increased by 22% compared to 2019, with over 21 million individuals playing it.
America is home to the world's top tennis players. In fact, nearly 20% of global tennis players come from the United States, and some of the top players, like Serena Williams, Andy Roddick, and Venus Williams, are a source of inspiration for America's youngsters.
The interest in this game is also shown via the number of Americans participating in it. The US participation increased by one million players in 2022, with at least 23.6 million playing the game – the third year in a row for this sport to register growth.
13. Motorsports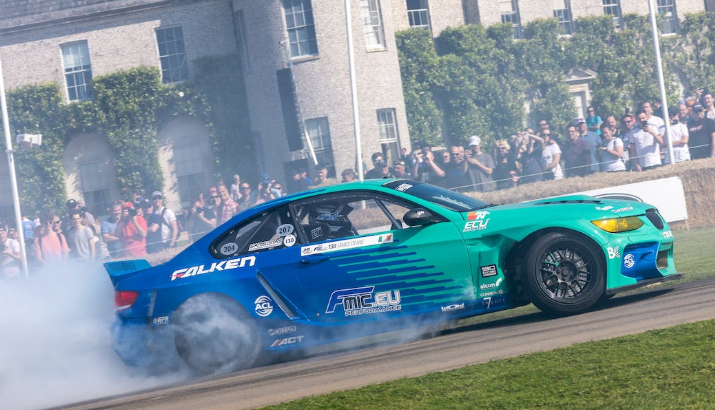 Americans love their vehicles. So, the popularity of motorsports in the US shouldn't come as a surprise.
Interestingly, most Americans prefer exploring their home-grown racing series, like NASCAR and Indianapolis Motor Speedway series, compared to international series like MotoGP and Formula One.
NASCAR is America's most popular organization responsible for organizing races nationwide. It's the most-watched motorsport series in the US and the world's second most popular.
The races organized by NASCAR attract spectators numbering into the millions, including crowds at various tracks.
Examples of America's most popular drivers are Fireball Roberts, Fred Lorenzen, Richard Petty, and Dale Earnhardt.
14. Golf
Gone are the days when people perceived golf as an affluent older adult sport.
One out of every seven Americans played golf in 2022, leading to an economic impact of $101.7 billion, up 20% from 2016.
Although the pandemic made a lot of Americans turn to golf, other factors have kept the passion alive.
Younger participants find golf more appealing and accessible, thanks to the availability of off-course golf entertainment spots, such as Popstroke, Topgolf, and Drive Shack. In 2022, 48% of the golf participants were aged between 6 and 34.
Most youth enjoy the game's traditional values and the opportunity to be outdoors. For others, exciting events, rising golf stars, relaxed rules, innovative brands, and varied forms of the game, such as footgolf, portray golf as young, fun, and cool, drawing their interest.
Organizations like the APGA Tour, First Tee, and Underrated Golf Tour provide more opportunities for young people to keep growing their interest and skills in the game.
15. Ice Hockey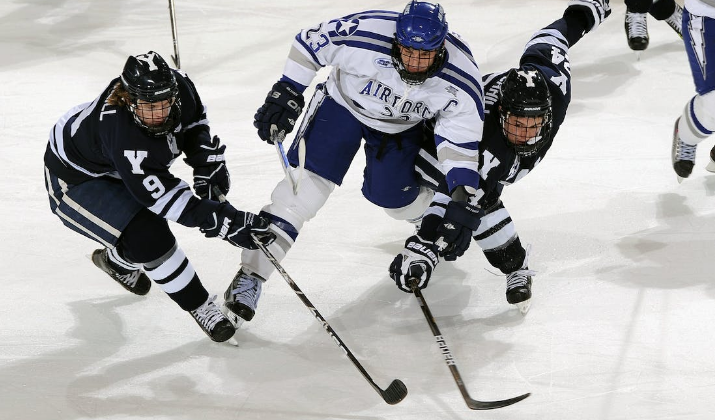 Ice hockey is popular in US regions with extreme winter climates, including the upper Midwest and northeast. Hockey became popular with the construction of ice rinks.
So, what age group enjoys hockey the most? According to a 2023 survey to gauge people's interest in the highest percentage of the National Hockey League (NHL), the most avid and casual fans are those aged 18 to 44.
The National Hockey League (NHL) is the professional hockey league in North America consisting of 32 teams, with 25 in the US and seven in Canada.
Here are some of the most popular ice hockey players in history: Patrick Kane, Mike Modano, Keith Tkachuk, Brian Leetch, Pat Lafontaine, and Chris Chelios.
16. Bowling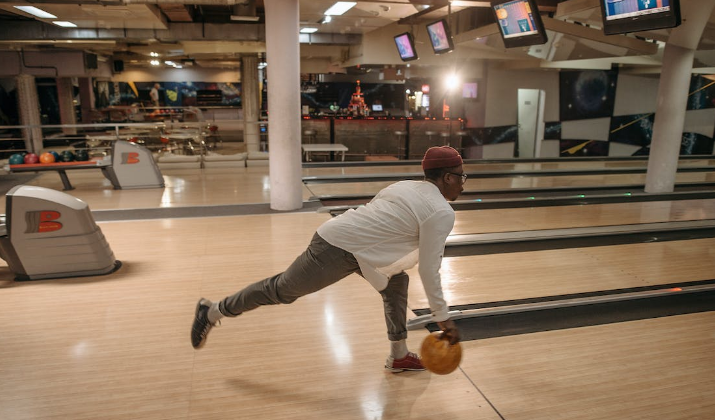 Bowling is a sport and recreational activity involving rolling a heavy ball down a narrow lane to knock down pins.
Bowling is a sport commonly played by younger Americans and is one of the sports most Americans played in 2022.
Bowling's popularity peaked in the 60s, slightly declined, reorganized, and is rising again.
The global growth of bowling centers is projected to be 4.45% between 2022 and 2026. The United States and Canada are expected to lead the market growth by 39% because of the increasing demand and interest in bowling in this region.
17. Archery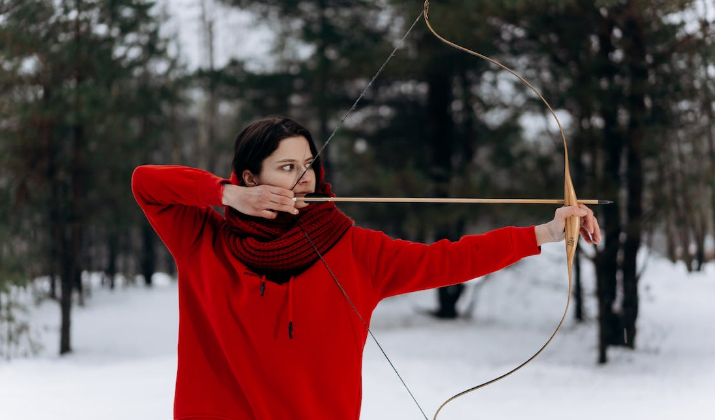 Archery is a sport that involves shooting arrows with a bow. The sport gained momentum during the pandemic, with most families taking it outdoors.
The interest continued even after the pandemic as many archery enthusiasts sought programs and lessons to perfect their skills.
While some people engage in the game for social benefits, such as being with family and friends, 23 million Americans aged 18 and above participate in archery competitions.
USA Archery grows and promotes the sport and helps select US teams for the Paralympics, Olympics, and world championships.
Final Words
Among all these sports, the fastest-growing sport in America at present is pickleball. The most popular sport is American football, and the most watched sport is basketball.
As mentioned above, various factors triggered the growth of these games. They include technological advancements, the availability of more venues, changing rules to accommodate more players, brand promotions, demographic shifts, media coverage, and cultural and societal changes.
The best part is that we all can play these games, or simply attend venues where these games are played and cheer on the participants.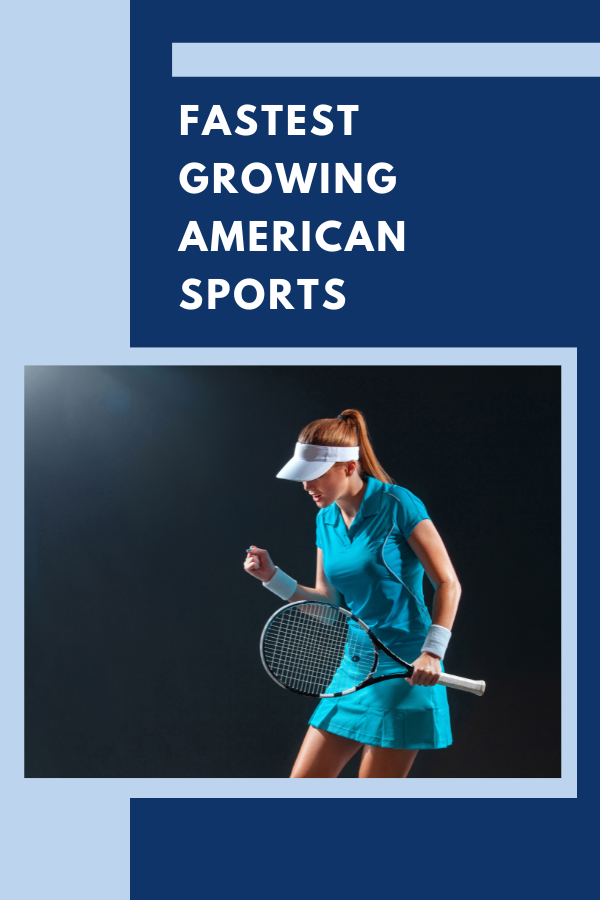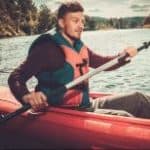 Author: Peter Salisbury
Pete is the Owner of KayakHelp.com. Born and raised in Cleveland, Ohio, he grew up kayaking, fishing, sailing, and partaking in outdoor adventures around the Great Lakes. When he's not out on the water, you can find him skiing in the mountains, reading his favorite books, and spending time with his family.