There is an almost endless number of places to kayak in the U.S. But not all of those places provide the best (or safest) situations for those of you that are relatively new to the sport of kayaking.
Lakes, ponds, and slow-moving rivers tend to be the best places to practice and refine your skills as a beginner kayaker. Fortunately, the best places to kayak for beginners in the U.S. still offer some pretty amazing scenery to enjoy while you're still learning how to paddle.
In this article, we'll offer suggestions for ten stunning places to get out on the water throughout the United States. For each of those destinations, we'll offer some recommendations for where to launch your kayak or where to rent gear if you need it!
Best Places To Kayak For Beginners In The US
1. Lake Tahoe (California and Nevada!)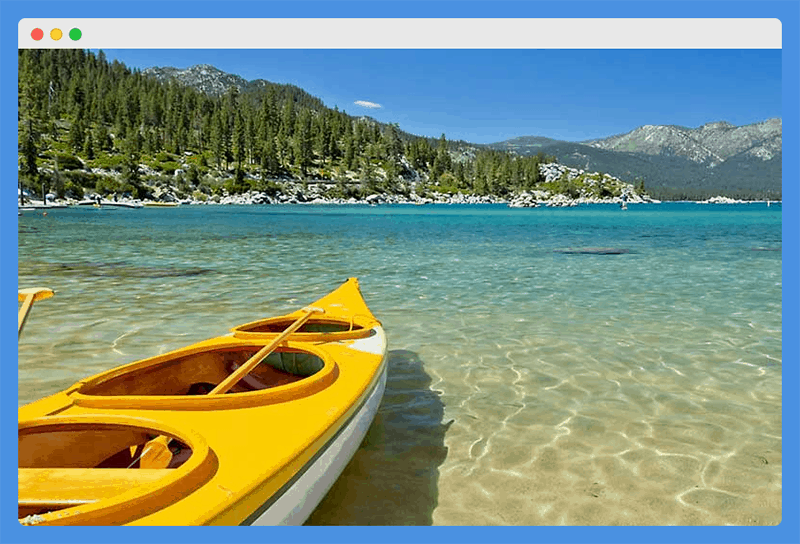 Lake Tahoe is the largest alpine lake (and the second deepest lake!) in the United States. It spans a total of 191 square miles and has a maximum depth of 1,645 feet, which is enough to submerge the entire Empire State Building and still have roughly 400 feet leftover.
Because of its high elevation location (just over 6200 feet), this lake has some of the clearest and cleanest water in the world. It's fed 100% by snow melt, which means the water temperatures can be quite cool in the spring and fall.
But during the summer months, surface temperatures on the lake warm up to the mid-to-upper 60s and the daytime air temperatures often reach the upper 80s or low 90s on the warmest days.
There are so many places to kayak around the lake's 72 miles of shoreline, but one of our favorites is Sand Harbor State Park. This park is located on the lake's eastern shore and also boasts one of Lake Tahoe's largest stretches of sandy beach.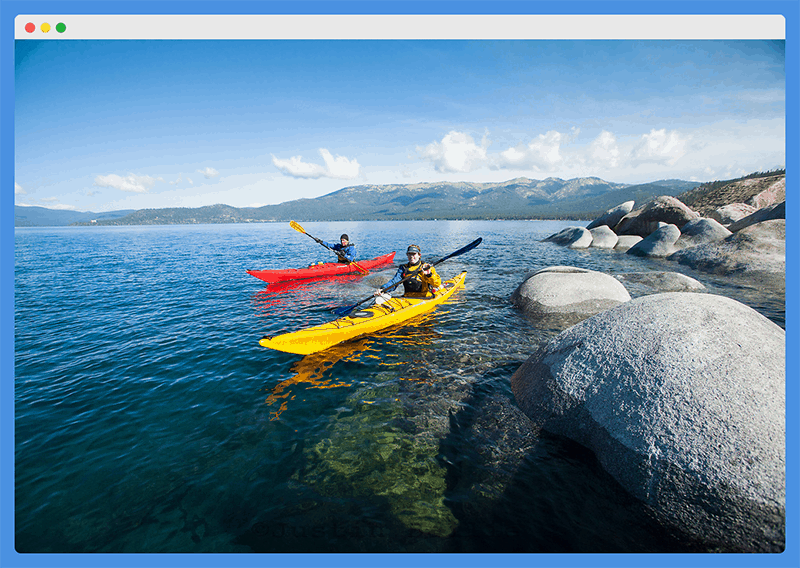 It's a great lake for beginners because it's usually calm and flat, especially during the morning hours. But high winds can sometimes cause large waves on Lake Tahoe, so be sure to check the forecast before heading out.
Additionally, some folks are still surprised by the water temperature at Lake Tahoe. So the safest bet is to always be wearing one of the best kayaking PFDs so that you stay afloat as you get used to the water temp if you do happen to fall in!
Interesting Post: Kayaking In The Smoky Mountains
2. Chesapeake Bay (Virginia)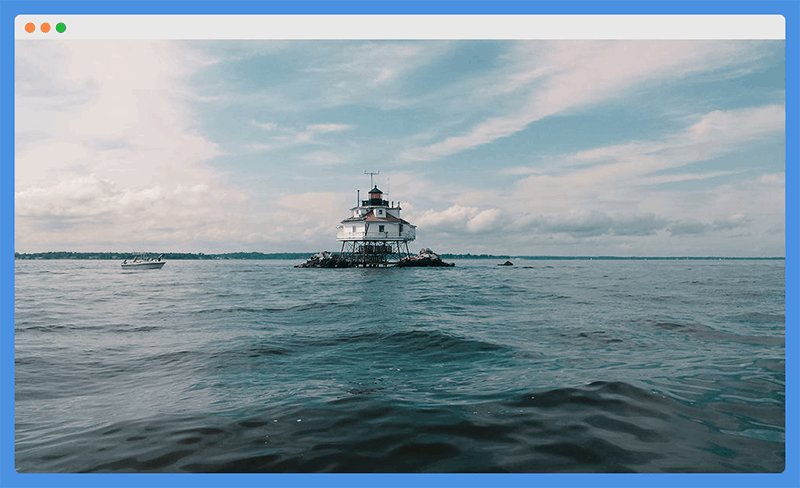 This kayaking location is the largest estuary in the United States. There are more than 100,000 streams, creeks, and rivers that flow through the Chesapeake Bay watershed, but the Potomac, Susquehanna, Rappahannock, York, and James rivers are the five largest.
The borders of the bay are home to thousands of people and the protected estuary provides much-needed habitat for thousands of marine and bird species. One of the estuary's most unique animal residents is the diamondback terrapin, which is a species of turtle that can live up to 40 years in the wild.
You'll need a minimum of two paddling days to explore all that the bay has to offer, and the fishing is also great at this location. Trolling a line from your kayak is a great way to fish on the Chesapeake Bay.
The bay's calm, shallow waters are an ideal location for beginner paddlers. There are many launching locations to choose from, but the Chesapeake Bay Bridge-Tunnel is one of the best starting points for a kayak fishing trip on the bay.
But if you're not into fishing, the bay still provides excellent natural and urban scenery, as well as plenty of opportunities for wildlife viewing. And if you can time your paddle right, you'll catch a beautiful sunset over the bay from the vantage point that your kayak provides.
3. Eleven Point National Scenic River (Southern Missouri)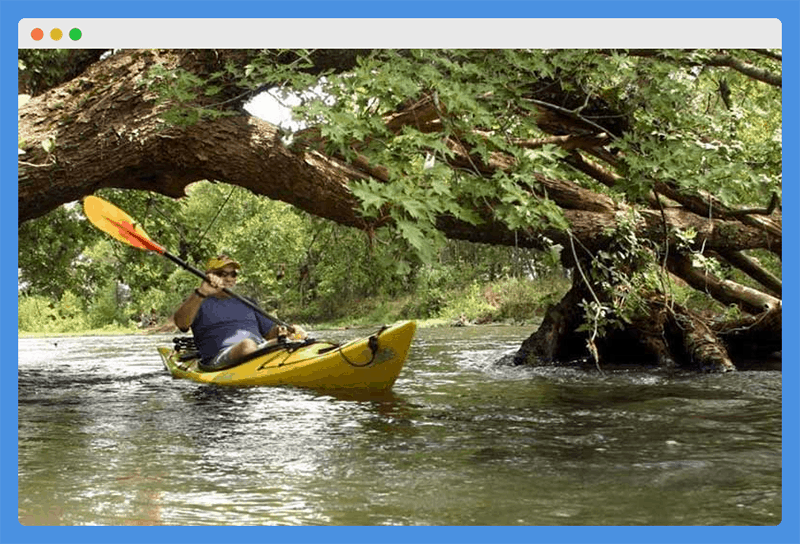 The Eleven Point National Scenic River has gained quite a reputation for its largely undeveloped shoreline and rich natural history. The scenic river was established and protected in 1968 and it provides a total of 44 miles of waterway for beginner kayakers to explore.
Located in the Ozarks of Southern Missouri, an abundance of birch and sycamore trees line the river's banks. These trees can provide an excellent canopy of shade if you're paddling through here on a particularly hot and humid summer day.
While the river begins as a relatively small stream, it widens and deepens as you paddle downstream. The flow rate, however, is relatively slow and there's minimal whitewater for beginner kayakers to worry about.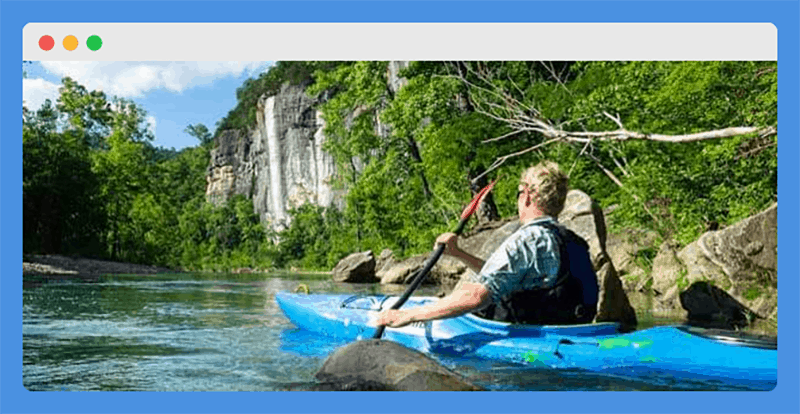 More experienced paddlers may be interested in exploring the camping options along the river for a multi-day expedition. But there are plenty of launching locations that allow you to go out for a single-day paddle if you're newer to the sport.
The river is spring-fed and it runs through the colorful forests of the Mark Twain National Forest. One of the best places to start your kayaking adventure on this Wild & Scenic River is via the Greer Crossing Recreation Area.
4. Juniper Run, Ocala National Forest (Florida)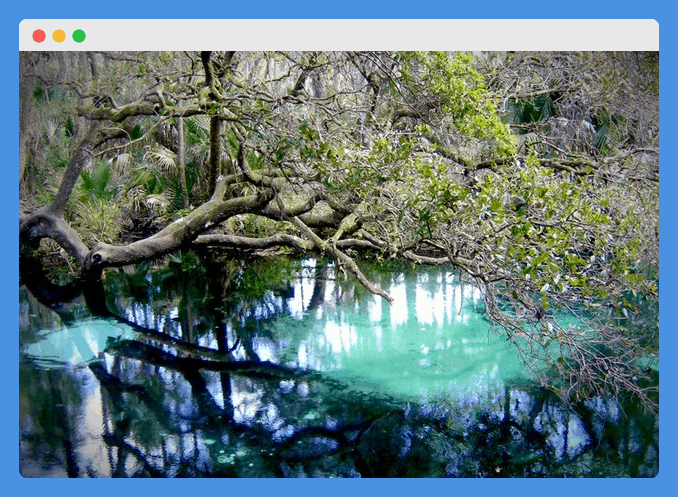 Juniper Run lies in the heart of the Ocala National Forest in Florida. Seven miles of river wind through a jungle-like scene that will leave you feeling like you've stepped right into a Tarzan movie (if Tarzan had a modern-day kayak, of course!).
Even for beginners, the distance of this river is perfect for a full-day kayaking adventure. There's even a shuttle that will bring you back to your starting location for a small fee.
Juniper Creek Run Canoe and Kayak Rentals is the best place in the area to get up-to-date information about the river's current flow rate and other pertinent safety information. But if you want to visit this area, you'll need to bring your own river kayak, paddle, and safety equipment.
Fortunately, there are plenty of small beaches and protected banks that you can stop on for a quick break along this stretch of river. Canoeing and kayaking are the only outdoor activities permitted on the run, so you won't be contending with anglers or any motorized vessels.
Most people that kayak this run start at the Juniper Springs Recreation Area. This recreation area offers campgrounds if you want to stay overnight and plenty of hiking trails if you want to follow up your paddle day with a land-based adventure!
5. Boundary Waters Wilderness Area (Minnesota)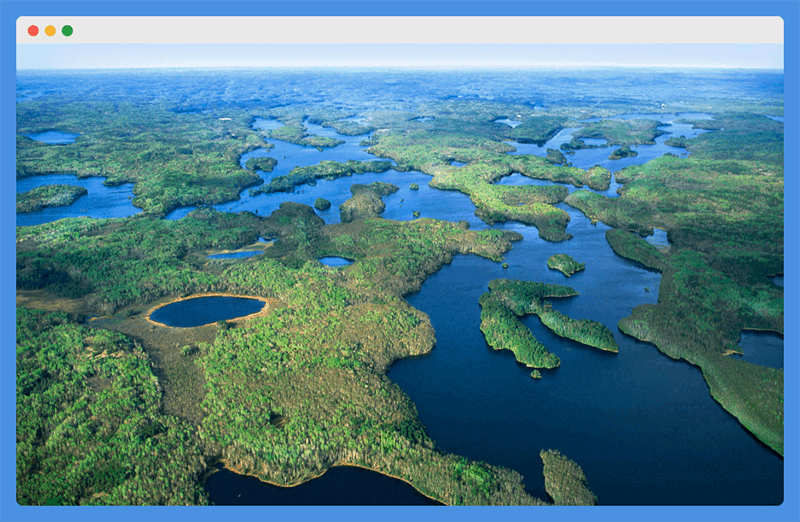 When you start to look into the Boundary Waters Canoe Area Wilderness, it might be easy to get overwhelmed with the options at your disposal. With more than 1,200 miles of established canoe and kayak routes, there's so much wilderness to explore in this Northern Minnesota wilderness area.
The most popular city to visit before venturing into the wilderness area is Duluth. Once you're there, you can visit Way of the Wilderness Canoe Outfitters for any last-minute supplies and information to help you plan a safe and successful trip into the Boundary Waters.
With a total size of more than 1 million acres, there's more territory than you could potentially explore in a lifetime in the Boundary Waters. Many paddle routes end up utilizing multiple lakes or rivers in this area, so it's really important that you know how to portage a kayak before heading to this destination.
There are also more than 2,000 designated campsites in the Boundary Waters and it's an excellent location for kayak fishing. Wilderness permits are required year-round for this area, but the best time of year to visit is during the summer or early fall.
If you're a beginner and you're interested in this area, we'd recommend looking into a guided kayaking adventure. One of the best Boundary Waters guide companies to look into is the Ely Outfitting Company and Boundary Waters Guide Service.
6. Colorado River (Arizona)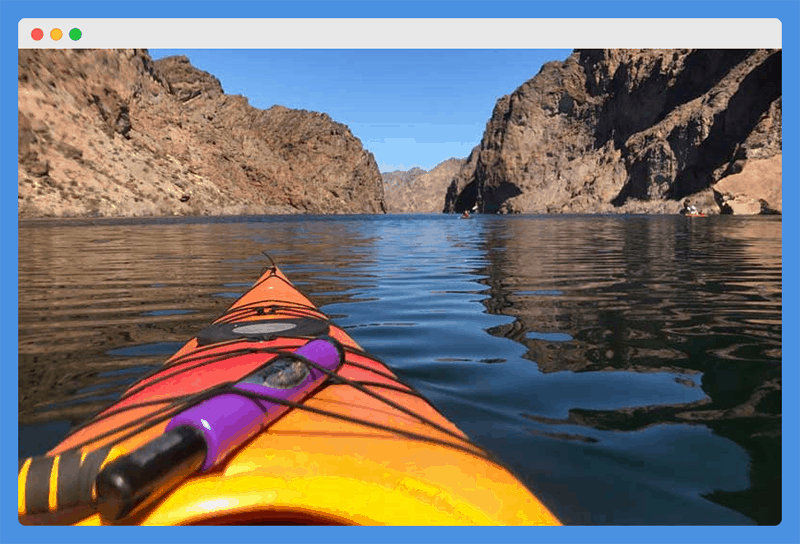 The Colorado River is obviously one of the most famous and iconic rivers in North America. But some of its best kayaking locations are nowhere near the state that shares its name.
The river actually runs through a total of seven states – Wyoming, Colorado, Utah, New Mexico, Arizona, Nevada, and California (in order from north to south) – and covers a total distance of 1,450 miles.
For warm weather kayaking with unbeatable landscape views, there are multiple places in Arizona to put your kayak onto the Colorado River. One of the best Arizona locations for paddling on this river is Black Canyon.
This section of the river actually spans the Arizona-Nevada border and lies just north of the Lake Mead Recreation Area. Desert Adventures is one of the best outfitters for a guided trip on the Black Canyon Water Trail.
While certain sections of the Colorado River indeed offer large whitewater that's not suitable for beginner kayakers, the Black Canyon is a particularly wide and slow-moving section of the river.
Kayakers can explore about 30 miles of the river as it winds through a saguaro-filled (saguaro is the name of the dominant cactus species in the area) canyon with steep ravine walls. Keep an eye out for canyon wrens nested in the cliffs above as you take in the scenery of this epic kayaking destination!
7. Prince William Sound (Alaska)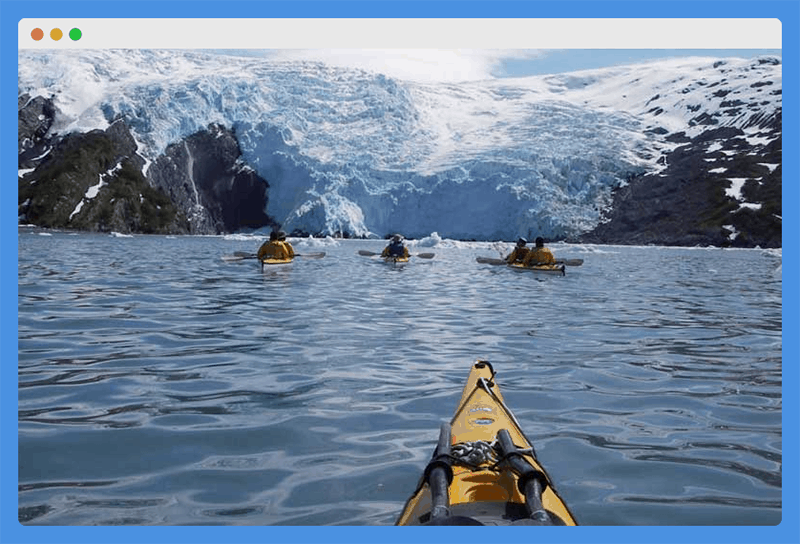 Although this is predominantly a summer-only kayaking destination, Prince William Sound in Alaska is in a class of its own for kayakers interested in experiencing the rugged wilderness of the United States' most northern territory.
This astounding saltwater sound lies inside America's second-largest forest, the Chugach National Forest. This forest spans a total of 6.9 million acres and the sound is home to a wide variety of marine wildlife.
It's not uncommon to see humpback whales, orcas, and sea lions in the waters next to your kayak. Eagles and other fishing hawks are also commonly spotted flying above the sound and black bears can often be spotted fishing from the sound's shoreline.
The sound actually gets a reputation for being a "kayaker's paradise" because of the abundance of wildlife and the astounding views of the Chugach Mountains rising high above the waters of the sound.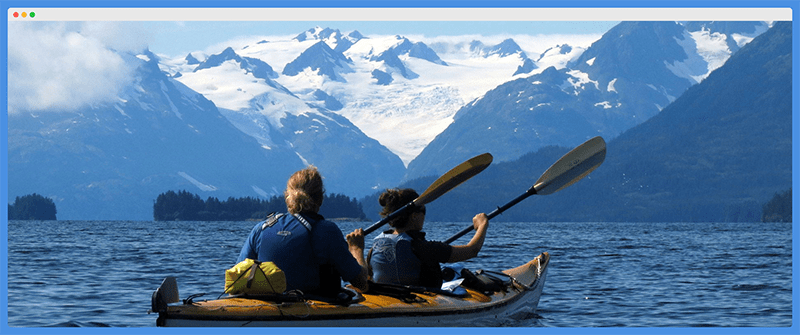 The glaciers that feed the sound are also a sight to behold in their own right. Just don't get too close, as calving can be common these days and this can result in large waves that make it more difficult to maneuver your kayak.
Because of the colder conditions in this location, you'll most likely need one of the best sea kayaks with a proper spray skirt for this kind of trip. And even if you have your own kayak, it can be good to look into a guided trip from an outfitter like Alaska Sea Kayakers.
8. Lady Bird Lake (Texas)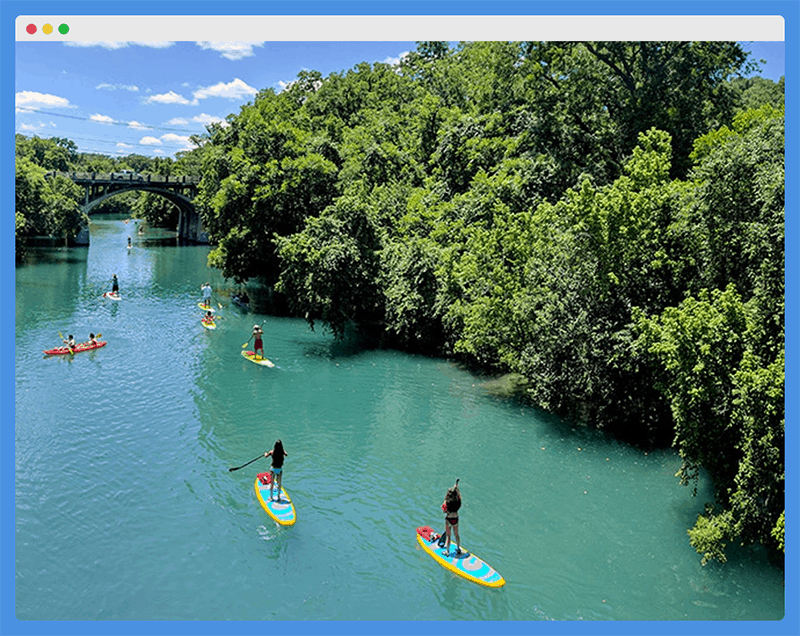 And now we move from one of the cooler kayaking locations on our list to one of the warmest. Austin, Texas is a popular attraction for live music and its vibrant downtown scene, but Lady Bird Lake is also one of the best beginner kayaking locations in the entire state of Texas.
It's also a great way to beat the heat during the day if you visit Austin during the summer or fall. In fact, Lady Bird Lake is an excellent beginner kayaking location for year-round paddling.
The lake is named after Lady Bird Johnson (former president Lyndon B. Johnson's wife). She was a major driving force behind the revitalization of the lake and the establishment of the hike-and-bike trail that runs along the lake's shores.
This "lake" is actually a dammed section of the (Texas) Colorado River, which runs from the northwestern part of the state all the way down and into the Gulf of Mexico. Paddling here offers a way to escape the Texas heat while also enjoying the beautiful urban scenery of the city's downtown skyline.
At certain points of the year, kayaking on Lady Bird Lake also provides an opportunity to view North America's largest urban colony of Mexican free-tailed bats. They nest under the Congress Avenue Bridge and come out right around sunset to eat moths, flies, wasps, ants, and a variety of other insects up!
There are multiple places to launch your kayaks on Lady Bird Lake, but the Austin High Boat Launch is one of our favorite spots if you're bringing your own kayak. If you need to rent a kayak, however, be sure to check out Zilker Park Boat Rentals.
9. San Juan River (Colorado)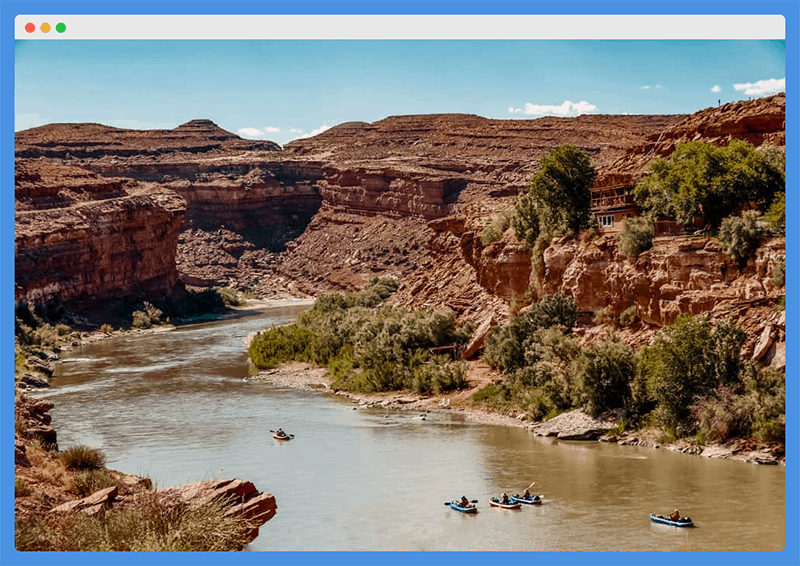 The San Juan River might not quite have the global recognition that the Colorado River enjoys, but it's another excellent place to kayak for beginners in the US. This river is fairly wide and mellow, which means it's great for beginners and offers a fun place for a family kayaking adventure.
The water temperatures here are very nice and the hot summer days will probably give you all the motivation you need to cool off in the river. While you can do a single-day paddle on the San Juan, even beginners can look into a multi-day kayak trip here.
Along the way, you'll be able to see the remnants of old homesteads, spooky ghost towns, and a historic abandoned railroad. There are also ruins from Anasazi dwellings that are only visible from the banks of the river.
The San Juan originates on Southern Colorado's Continental Divide and flows through the southwestern part of Colorado and northwestern part of New Mexico before turning and bending into Utah.
In addition to the remnants of human history along the river, there's also an abundance of natural scenery and wildlife to view. Common species seen along the river include golden eagles, deer, elk, beavers, and bears.
If you're bringing your own kayak for an adventure on the San Juan, one of the best towns to stop in for river information and supplies is Pagosa Springs, Colorado.
10. Snake River on Jackson Lake (Wyoming)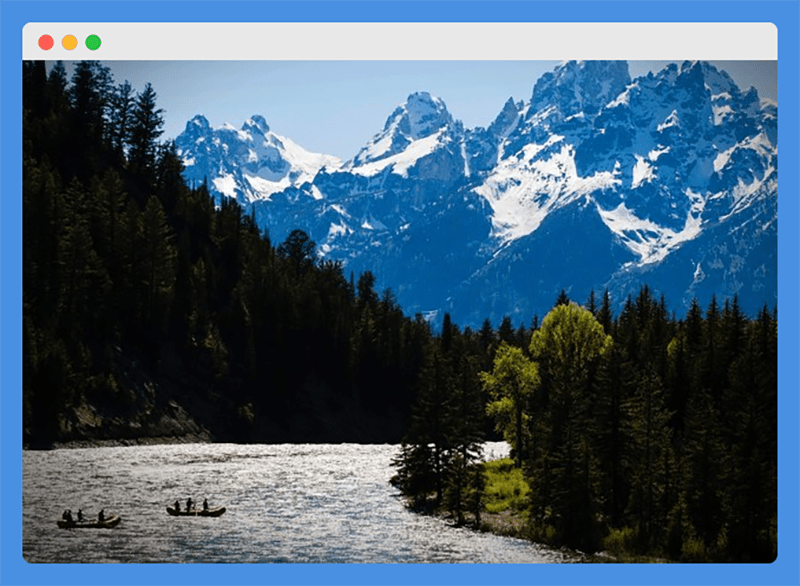 For our final destination, we head a little further north and into the seldom-explored territory of Wyoming. In fact, the Snake River originates in western Wyoming and makes its way through southern Idaho, Oregon, and part of Washington before emptying into the Columbia River.
It's actually the Columbia River's largest tributary and it spans a total of 1,078 miles. While you can find multiple places across that 1,000+ mile stretch to launch your kayak, the Snake River on Jackson Lake is easily one of the most iconic stretches of the Snake River.
This area is located in Grand Teton National Park and the closest town is Jackson Hole, which is a more-than-charming mountain town in its own right. Jackson Lake Dam briefly holds back the flow of the Snake River to give you smooth, placid lake waters to paddle on.
Because of its remote nature, this kayaking location is great for a quiet paddle with plenty of solitude. It also boasts incredible natural scenery with the Tetons rising high to the west of the lake.
It's also a great location for wildlife viewing because it lies within the boundaries of the national park. Some examples of wildlife commonly seen from the waters of the lake include moose, bald eagles, and river otters.
While you'll have to pay for access to the national park to paddle on Jackson Lake, it's more than worth it. And if you bring your own kayaks, be sure to visit the Colter Bay or Craig Thomas Discovery and Visitor Center to obtain a proper boating permit before you launch.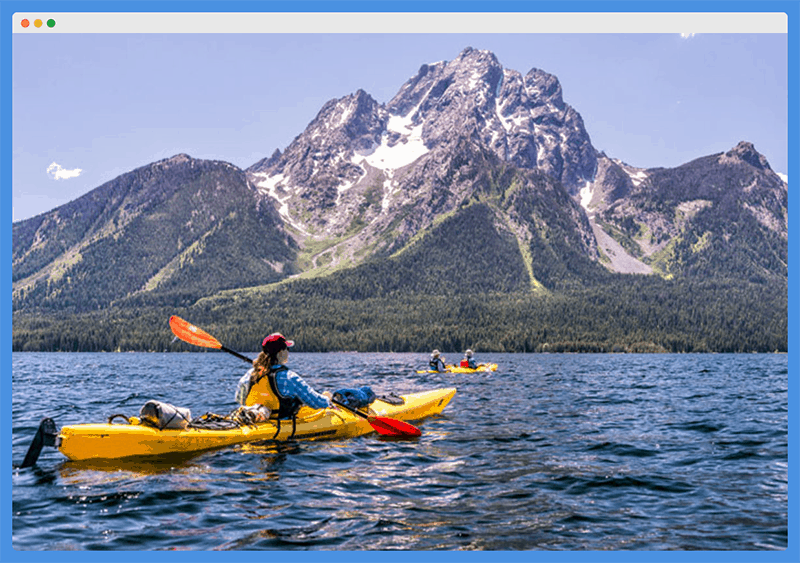 While motorized vessels are allowed on some lakes in the national park (including Jackson Lake), only human-powered watercraft are allowed on the Snake River. So if you choose to paddle on the Snake River here, you won't be bothered by the noise of a gas engine every few minutes.
Our Pick – Lake Tahoe!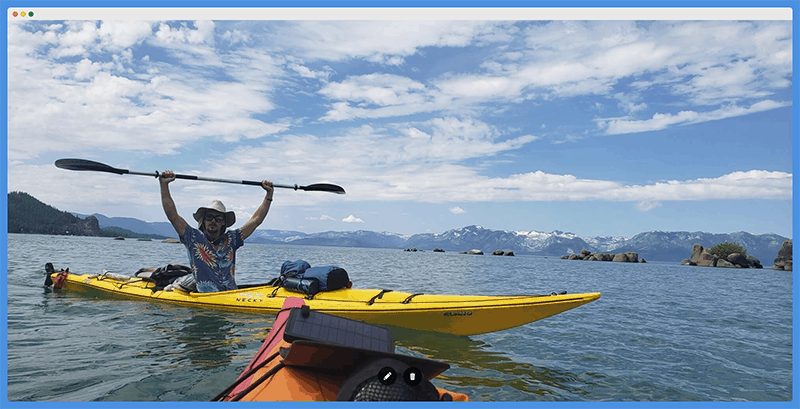 While it's best to visit during the summer or fall, Lake Tahoe is our pick for the best places to kayak for beginners in the U.S. It offers multiple launching points all around the lake and water that's so clean you can almost drink straight from the lake!
(Seriously, don't drink straight from the lake, but it's almost clean enough to do so!).
The lake actually straddles two states, with two-thirds of the lake in California and the other third in Nevada. From north-to-south, the lake is 22 miles long and, from east-to-west, it measures 12 miles across.
Lake Tahoe is also an outdoor recreation mecca for excellent hiking, mountain biking, paddleboarding, and, of course, skiing and snowboarding during the winter months.
But one of the best ways to see more of Lake Tahoe's developed (and undeveloped) shoreline is from the comfort of one of the best recreational kayaks.
There's a lot of history to learn about the early mining, timber, and railroad operations that took place around Lake Tahoe in the mid-to-late 1800s. So a guided tour is a great way to enjoy the lake's beautiful scenery while also learning about its rich natural and human history.
Just be sure to research places to stay while you're in Lake Tahoe while planning your trip. It should be noted that there is no "city" of Lake Tahoe, so you'll have to choose which of the several smaller towns around the lake will offer the best basecamp for your Lake Tahoe vacation.
Options include Tahoe City, Kings Beach, and Incline Village on the north shore. South Lake Tahoe also provides plenty of accommodations and is also a better location if you're looking for a more centralized basecamp for your Tahoe adventures.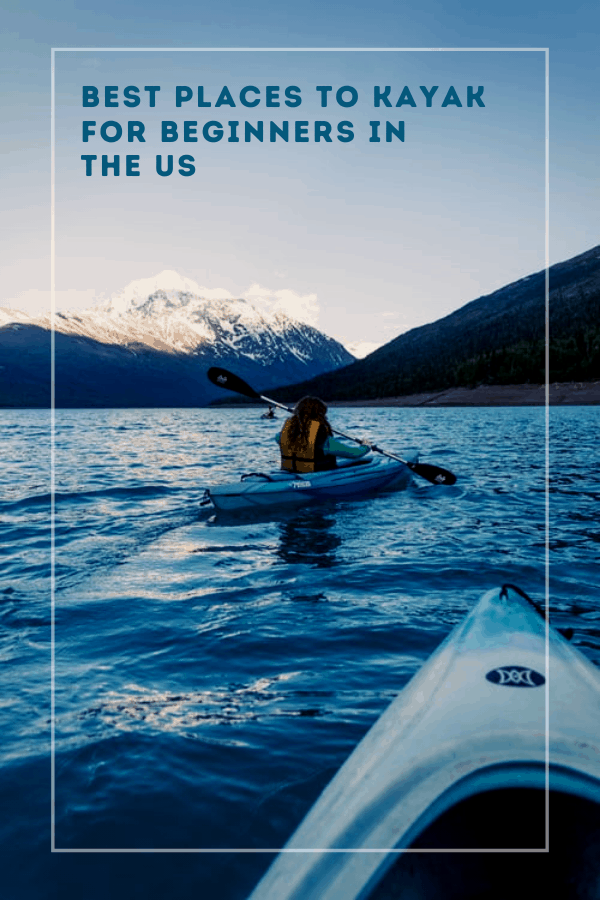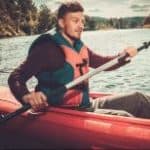 Author: Peter Salisbury
Pete is the Owner of KayakHelp.com. Born and raised in Cleveland, Ohio, he grew up kayaking, fishing, sailing, and partaking in outdoor adventures around the Great Lakes. When he's not out on the water, you can find him skiing in the mountains, reading his favorite books, and spending time with his family.