The Smoky Mountains sprawl out between the border of Tennessee and North Carolina. The vast expanse is home to the Great Smoky Mountains National Park and some of the most beautiful lakes and rivers in the south.
Perhaps known best for its breathtaking views and extensive hiking trails, it is actually home to some of the area's best spots for kayaking and canoeing.
From exhilarating whitewater to quiet lakes, there's something for every type of paddler awaiting in the Smokies.
Best Spots to Kayak In The Smoky Mountains
Fontana Lake
Located in Bryson City, North Carolina, Fontana Lake is a huge reservoir that twists and turns through the lush forests of the Smokies. The water is calm, making it perfect for a leisurely paddle or fishing trip.
But while the conditions are easily manageable, the sheer size of the lake makes it difficult to navigate. If you want to explore the area, make sure you have a suitable map and navigation devices.
With over 30 miles of paddling open to you, you won't want to find yourself lost in the midst of this winding waterway. Your best bet if you're unfamiliar with the area is to book a guided tour with a local agency.
Cheoah Lake
Located below the Fontana Dam just west of Bryson City, Cheoah Lake is a smaller and slightly more manageable lake for paddling. It's especially known for fishing, with a large population of trout and bass packing the lake.
If you're looking for a quiet afternoon of fishing from your kayak, this is a perfect place to go. (Keep in mind though, that a fishing license is required).
The one downside is that there can be a lot of motorboats present. If you're in a kayak, be sure to make yourself visible and steer clear of any larger boats. (Fun fact: The Cheoah Lake Dam was featured in the Harrison Ford movie, The Fugitive).
Nantahala Gorge
The Nantahala Gorge is the area's premier location for intermediate whitewater paddling. The Nantahala Outdoor Center has helped develop the area's reputation for kayaking, and it doesn't disappoint.
Paddlers come from all over to try their skills on the river. The varied  rapids and complex water features make it perfect for those looking to develop their whitewater paddling skills.
The gorge stays at the intermediate class III of rapid, but if you move further up the river you'll find class IV and V rapids, which are much more difficult.
Do not attempt paddling on these rapids if you are a beginner. Check local kayak shops like NOC for classes and instruction if you want to up your skills and get on that whitewater!
Check out this video of the Freestyle Canoeing Championships held on the Nantahala River. You can see some serious whitewater moves from professional competitors! 
Oconaluftee River
This pristine river sprawls its way through Cherokee, North Carolina. Considered sacred waters by the Cherokee tribe, this river truly is something special. Over the course of ten miles, it descends over 2,000 feet.
The water is easy-flowing, so you won't need any expert level whitewater skills for this river. It's not difficult, but the water is varied and makes for an interesting day of paddling.
Full of thousands of trout, the Oconaluftee is one of the most popular spots in the area for fishing. Note though, that a special permit is required if you plan to fish there.
Tellico Reservoir
Often referred to as Tellico Lake, this man-made body of water is a beautiful expanse just south of Knoxville, TN. Home to a large variety of fish and wildlife, it's the perfect place to spend a leisurely day in your kayak.
There are miles of winding shoreline to explore and crystal blue waters throughout. Despite not being a natural lake, the reservoir is incredibly scenic and surrounded by beautiful forests.
It's a great spot for beginner paddlers to explore. Bring a dry bag full of lunch for a shoreside picnic in the secluded area.
Peaceful lakes, winding rivers, and churning rapids are all prevalent in the Smoky Mountains. With so many gorgeous paddling spots, you could easily spend a week kayaking there and not get bored.
Whether you're an advanced kayaker looking for a new challenge or you're just starting out, you'll find the perfect waterway for you in the heart of the Smokies.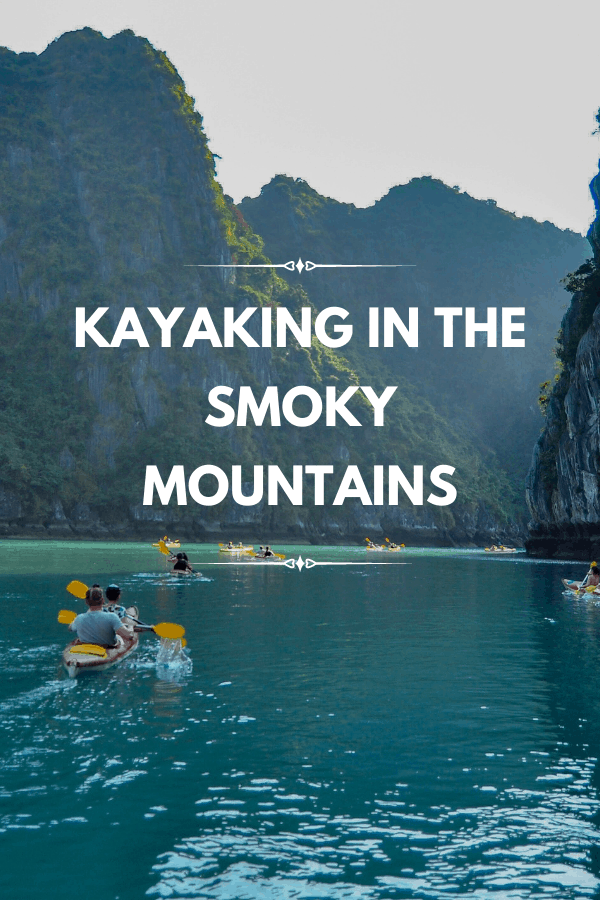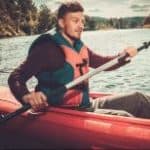 Author: Peter Salisbury
Pete is the Owner of KayakHelp.com. Born and raised in Cleveland, Ohio, he grew up kayaking, fishing, sailing, and partaking in outdoor adventures around the Great Lakes. When he's not out on the water, you can find him skiing in the mountains, reading his favorite books, and spending time with his family.