Since the early days of skiing and snowboarding, people have experimented with different ways to make themselves faster on the slopes. Over time, ski and snowboard wax has been developed and refined to keep the bases as slippery as possible.
But can you use alternatives to ski wax to get the same result?
In this article, we will go through some of the best ski wax alternatives and analyze their effectiveness.
Image Source: Shutterstock
What Is Ski And Snowboard Wax?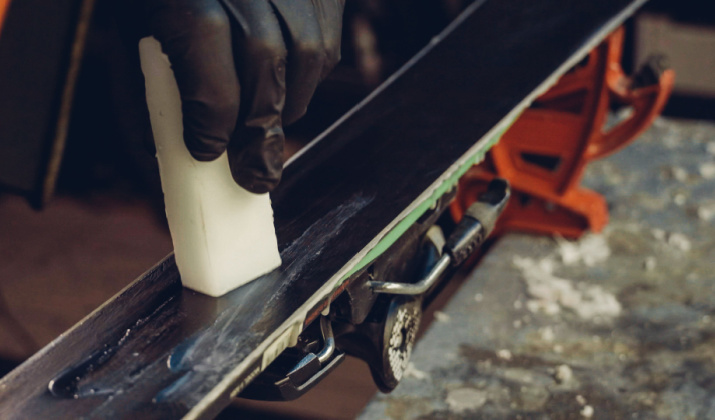 Image Source: Shutterstock
Ski and snowboard wax is specially formulated to be melted onto the bases of your skis or snowboard. The idea is to improve how the base glides on the snow while protecting it.
As a rule of thumb, you should wax your skis or snowboard every week or every trip to the mountains. However, you can often get away with doing it less regularly as long as you monitor the condition of your base.
You can wax your skis or snowboard yourself with the right equipment. Doing so means you can ensure your bases are ready for the next powder day.
If you don't have the time or inclination to wax your equipment, any ski or snowboard shop will do it for you. But you make sure you are organized and get it done overnight, so you don't miss out on the first tracks in the morning.
Why Do You Need To Wax Skis And Snowboards?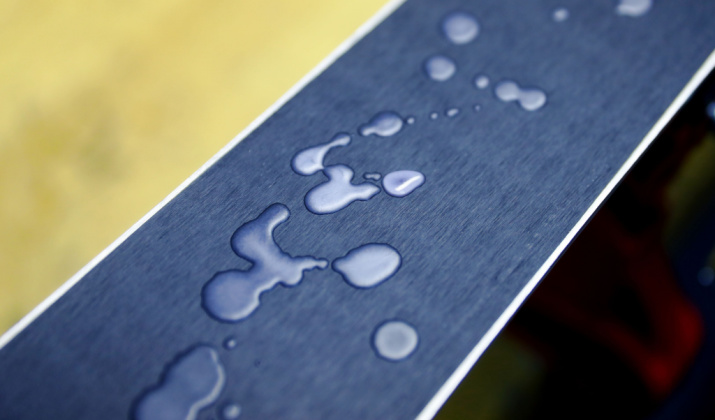 Image Source: Shutterstock
Waxing your skis and snowboards is a vital part of their maintenance. Wax keeps your equipment in good condition and extends its lifespan. You would notice the difference if you skied for long periods without wax.
Unwaxed skis and snowboards run sluggishly as their glide on the snow is compromised. You will find that you will be slower on flat sections, which is more of a problem for snowboarders, as it may cause them to take off their boards and walk.
Skis and snowboards without wax are not as fun to ride due to the bases not running as freely. But, they are also vulnerable to damage, as wax gives the bases an element of protection from rocks.
You can tell if you need to wax your equipment by inspecting the base. A dry base will feel slightly rough to the touch. In extreme cases, the base will feel almost fuzzy.
Another good indication of a dry base is that the base will have a slight whitening, or the colors won't be as vivid as they should be.
Best Ski Wax Alternatives
First, we will go through some household items that skiers and snowboarders have experimented with as ski wax alternatives. We will discuss how effective they are so you can decide if they are worth using.
1. Candle Wax
Image Source: Shutterstock
In an absolute emergency, skiers and snowboarders have tried to wax their bases with candle wax. To apply candle wax, all you need to do is rub it on your base and polish it off with a cloth.
If you are desperate, candle wax may be ok for a few runs for a skier, but it won't work very well for snowboards.
2. Carnauba Wax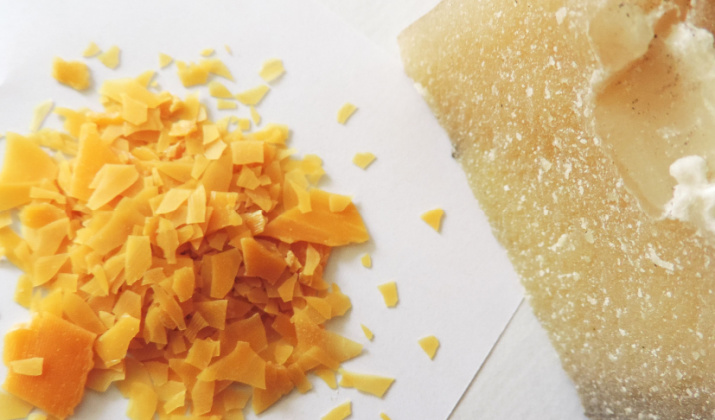 Image Source: Shutterstock
Carnauba wax is often used as an ingredient in other waxes to raise the melting point. This stuff may work as ski and snowboard wax for a couple of runs, but it will quickly make your base stickier than if you hadn't put wax on them at all.
3. Soap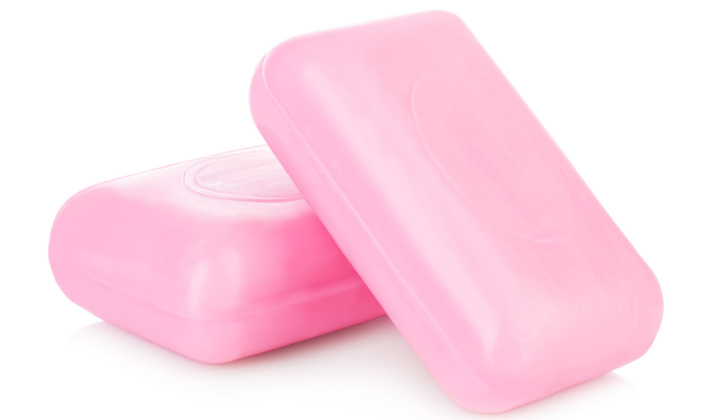 Image Source: Shutterstock
Soap or soapy solutions have been used for dry slope skiing and snowboarding. In fact, in the early days of dry slope snowboard racing, racers kept the ingredients of their soapy solutions a closely guarded secret. They even used windshield washer jets to squirt the solution onto the base as they raced!
However, rubbing soap onto your base may only last one run on snow if you are lucky. Therefore, it's not a long-term way of speeding up your skis or snowboard, but at least you will smell nice.
4. Furniture Polish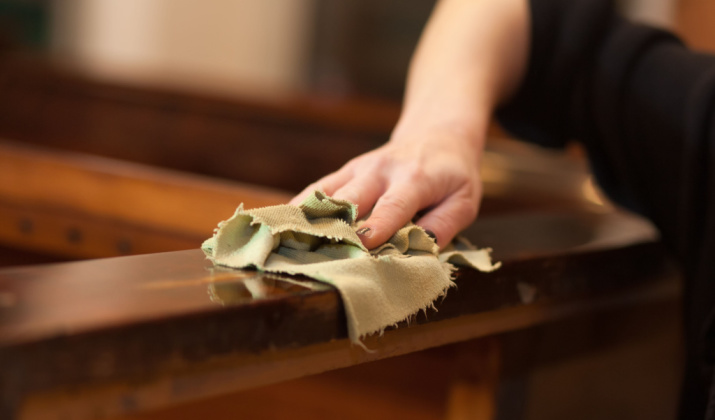 Image Source: Shutterstock
Everyone has furniture polish at home, and it is easy to see why skiers and snowboarders have experimented with it to make their bases faster.
Furniture polish may give your base a nice shine to start with, but it isn't really a viable solution to all-day speed on the slopes. If you are in a race, a layer of furniture polish may last to the end of your run, but if you are serious about your race, you will just get a proper wax job.
5. Paraffin Wax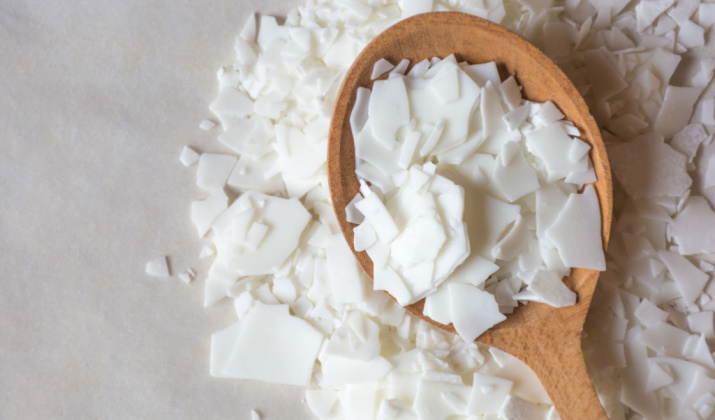 Image Source: Shutterstock
Paraffin wax is often used to make skis and snowboards slide faster. In fact, many ski and snowboard brands use it in the construction of their bases.
If you buy a large block of paraffin wax, you can save yourself a lot of money, as it is much cheaper than regular ski and snowboard wax. It works pretty much the same way, though; however, it doesn't have any fluorocarbons added.
Fluorocarbons are added to ski and snowboard wax to repel water for extra speed. So don't expect to break any land speed records if you opt for paraffin wax.
Genuine Ski Wax Alternatives
As you can see from the list above, household items may give you a little extra glide for your first run, but they are not great for a day on the mountain. However, there are a few ski wax alternatives that are designed for the job of making you faster that you might want to try. Here is a closer look.
Check Price on Amazon
Zardoz NOTwax Base Boost is made from a Teflon fluoropolymer. You can apply it directly onto a waxless base as a treatment or on top of a wax job without cleaning it off.
The great thing about this stuff is that it is convenient to use, as it is so quick to apply. All you need to do is drip it onto the base and massage it into the base with the sponge included.
You can apply it as often as you like, but it lasts two to three full days on the mountain. This is much better than using something that will only be effective for a couple of runs.
Check Price on Amazon
Phantom Permanent Waxless Glide is a special treatment for the bases of skis and snowboards. You only have to apply it once for a base that acts like it is permanently waxed.
Applying it is time-consuming as your base needs to be perfectly clean, meaning you have to remove all traces of wax and any dirt. However, if you get a base grind at a ski shop, the hard work has been done for you.
Once you've applied the treatment, in theory, you never have to wax your equipment again. But, you will still benefit from waxing your bases from time to time.
Check Price on Amazon
This stuff is ski and snowboard wax, but it is made from plant extracts rather than the traditional petroleum ingredients. The great thing about this product is that you can rub it onto the base of your skis or snowboard, let it dry, and head to the mountain.
Rub-on products don't last as long as proper wax, but they have more longevity than the household alternatives.
Check Price on Amazon
This product is an alternative to hot and rub-on waxes. Instead, you spray it onto the base of your skis or snowboard, let it dry, and buff it to a shiny finish.
It is extremely easy and fast to apply, so you can do it in the morning before you head out. It is pretty effective, too, thanks to its excellent water repelling properties.
Check Price on Amazon
The Toko Base Performance Paraffin is also a spray-on product. It's fluoro-free, so it won't make you slide super fast. Still, it is a quick and easy solution if your bases need some emergency attention.
Applying this product is easy, as you just need to spray it onto the base and let it dry. Then use a soft nylon brush to make your base nice and slippery for a fast glide on the snow.
Final Thoughts
There is no real substitute for proper ski wax. You can improve the glide of your skis or snowboard with an alternative or a rub-on wax. Still, these products only last a couple of runs and are not a realistic solution for all-day speed.
The best solution is to get organized and keep your bases waxed and ready to go. You can do this yourself to save some money and ensure your equipment is ready to go.
If you want to save money, it's best to buy your wax in larger quantities, as it gives you better value for money.
A ski shop will wax your equipment for you. They will do a professional job, but it will cost you more, and you must be prepared to drop your skis or snowboard off in the evening and pick them up in the morning.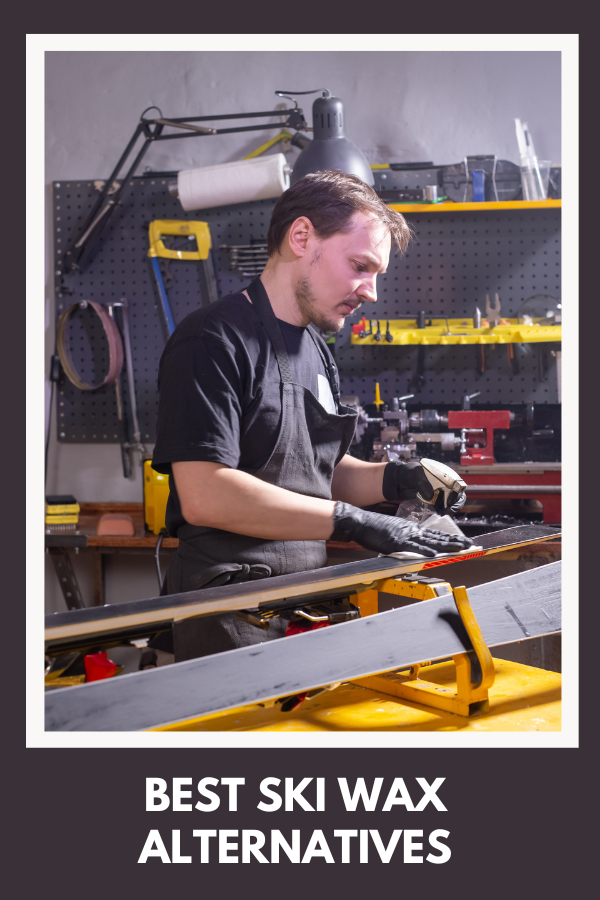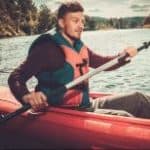 Author: Peter Salisbury
Pete is the Owner of KayakHelp.com. Born and raised in Cleveland, Ohio, he grew up kayaking, fishing, sailing, and partaking in outdoor adventures around the Great Lakes. When he's not out on the water, you can find him skiing in the mountains, reading his favorite books, and spending time with his family.