Kayak fishing is a great way to spend some alone time in the outdoors. But it's also a fun activity for a group of friends that want to see who can catch the day's biggest fish.
Whether your closest body of water is freshwater or saltwater, kayak fishing allows you to explore in ways that other watercraft simply can't. And you'll learn to love your local waterways even more than you already do.
Finding the best fishing kayak for your specific needs is the first step to a successful kayak fishing hobby. But there's a lot more to this recreational (and sometimes competitive) activity than just your kayak.
You'll also need all the important accessories that go along with a fishing kayak. The accessory choices that you make can have a huge impact on your fishing success once you're fully loaded and on the water.
In this article, we'll outline the most important items you should include in your kayak fishing accessories kit. We'll also highlight the single most important accessory that you should never go kayak fishing without!
Also Read: Best Kayak Carts, Wheels, & Trolleys
Buying Guide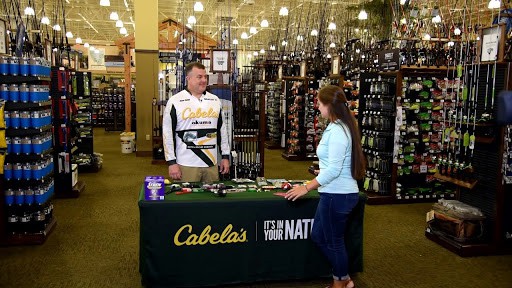 Not all kayak anglers need every single accessory at their disposal all the time. In this section, we're going to highlight a few important criteria that will help you decide whether or not you'll need certain kayak fishing accessories in YOUR kit.
Location, Location, Location
Where you fish is going to be one of the biggest determining factors in the accessories you'll need. Freshwater anglers often outfit their kayaks entirely differently than saltwater anglers.
For example, many freshwater anglers include a bait board in their setup. This is a great accessory for cutting bait, preparing lures, and doing any other tackle exchanges that become necessary on the water.
But the nature of freshwater fishing allows for more of this detailed work to be done on the water.
For saltwater anglers, on the other hand, messing with bait and tackle can be difficult while watching waves, navigating currents, and keeping an eye on the tides.
This is just one example of a fishing accessory that might be better suited for a certain type of kayak fishing, but there are many. In this case, many saltwater anglers prefer to have multiple rod and reel combinations already prepared before they leave the shore.
This means that they might benefit from additional fishing rod holders instead of worrying about where they're going to keep a bait board on their kayak. This way they can simply grab an entirely new setup if they feel the need to change things up.
As you look into kayak fishing accessories, remember to keep in mind the waterways where you'll primarily be fishing. Your environmental surroundings will have a big impact on which accessories make the most sense for you.
Target Species
The type of fish that you're going for can also play a role in the accessories that you need. One great example of this is a landing net for containing your catch while you prepare to remove the hook.
It should go without saying, but a 12-inch landing net isn't going to do a kayak angler any good if you just landed a 55-pound red drum down in the Gulf. You'll need something else for that!
So just keep in mind the species you want to fish for before heading out and purchasing every kayak fishing accessory you can get your hands on. Just like choosing the proper bait, choosing the right fishing accessories is a matter of understanding what you're looking for.
Kayak Fishing Accessories Reviews
Check Price on Amazon
The toughest part about learning how to kayak fish is figuring out where fish like to hide. Experienced kayak anglers can identify these spots based on landscape features of tell-tale current signs.
But still, it's a guessing game unless you can gather more accurate information. That's why the first item on our accessories list is a quality fish finder that's made for kayak fishing.
Not all fish finders are created equal and there are pros and cons of different designs. Many saltwater anglers like to mount a fish finder right to the gunwale of their ocean fishing kayak, but there are benefits of a handheld fish finder too.
We like the Garmin Striker 4 because it's portable and offers a user-friendly interface that's perfect for novice anglers. It also uses chirp sonar to gather a wider range of information and displays data in the classic flasher format, which is ideal for vertical jigging.
Check Price on Amazon
A quality anchor system is essential for kayak anglers. Without one, you'll find yourself constantly having to set down your rod and pick up your paddle to renegotiate back to your desired position.
While this may be less challenging for flatwater lake anglers, ocean and river anglers will find themselves drifting constantly without deploying an anchor system.
And even a slight breeze on a lake can cause you to drift away from where you really want to be fishing.
That's why most serious kayak anglers include an anchor system in their setup. When choosing this accessory, make sure it's not too heavy and comes with enough rope length to remain effective in your preferred fishing locations.
The Airhead Complete Grapnel Anchor System is a great option for kayakers because it folds up when not in use and weighs less than four pounds. It also has 25 total feet of marine-grade rope, but if you're interested in other options, check out this article.
Check Price on Amazon
We think that one of the most important things a kayak angler can do to prepare for the unexpected is to put together a sort of 'bug out kit'. This kit should include extra layers of clothes, maybe a compact blanket, and cooking instruments.
While we hope that you never have to use your kit in an emergency, it's better to have it prepared just in case. Kayak anglers spend a lot of time out on the water and conditions tend to change over that time.
In order to properly keep the items inside your kit protected so that they're actually useful when you need them, you'll need one of the best kayak dry bags possible. The bag you choose should have enough capacity to hold all of your essential items and still seal properly.
The WildPaces dry bag set comes with three separate bags of different capacities. Because of the storage area on your specific kayak, it may actually be easier to have multiple smaller dry bags that can fit into the nooks and crannies rather than taking up a bunch of bulky space.
Check Price on Amazon
Although you've most certainly made a significant investment into your kayak fishing setup, the #1 asset to protect out on the water is yourself. That's precisely why you'll need a quality PFD that's designed for kayak fishing.
A kayak fishing PFD should provide enough buoyancy for your specific body weight. It should also offer a number of unique features that allow you to store essential fishing gear close at hand.
Comfort is another important consideration when it comes to a fishing PFD. Because you'll most likely be spending long hours on your kayak, you'll need a PFD that you can actually wear all day without it bugging you.
The Onyx Kayak Fishing PFD is a great selection because it's available in both universal and oversized sizing. It has a total of six adjustment straps that allow you to customize the fit for your body type and multiple front pockets for fishing gear storage.
Check Price on Amazon
Remember what your hands look like after you've spent an hour in a hot tub or bath? That's what can happen to your hands when kayak fishing because they'll constantly be getting wet as you handle both fish and gear.
Your hands are arguably the most important asset to your kayak fishing endeavors. Protecting them from hooks, scales, and other sharp objects will allow you to fish longer in greater comfort.
That's why we recommend finding a good pair of quick-drying kayak fishing gloves. We like the models that actually don't include fingertips because it allows you to maintain the dexterity you need to change bait or swap out lures.
The KastKing Sol Arnis Gloves are a great option because they also protect your hands from the sun with a UPF50+ sun protection factor. These gloves are made of breathable fabric so that won't make your hands too hot, even in warm weather.
As you start to explore new waterways and grow your understanding of what different fish species prefer at different times of the year, your tackle collection is going to grow exponentially.
As this happens, staying organized is crucial. We're assuming that you'd probably rather spend more time actually fishing than worrying about finding the right tackle or trying to remember how to tie a water knot.
If this is the case, you'll need a tackle crate to keep everything organized while you're on the water. It's an added bonus if you can find a crate that's water-resistant and comes with a few extra fishing rod holders.
The Wilderness Systems Kayak Crate is one of the best options on the market because it allows you to organize your tackle as you like. It has a large capacity and a watertight lid to keep its contents dry even if you flip.
Check Price on Amazon
Kayak fishing is one of those activities that involve a little extra risk. Sure, you're not climbing up a sheer rock face or hurling yourself out of a plane at 10,000 feet, but the likelihood of getting hooked or pricked by your lures can be quite high.
Many experienced kayak anglers also tend to have multiple rod and reel setups on their kayak, as well as numerous additional accessories. This creates the extra potential for hooks and snags.
Even if your injury has nothing to do with the fishing gear on your kayak, you'll be glad to have a waterproof first aid kit on board. The need for a first aid kit when kayak fishing falls into the "it's not if, it's when" category.
The NRS Paddler Medical Kit is a great option for kayak anglers because all of its contents are contained within a watertight dry bag. This kit holds enough supplies for 1-6 people on trips up to one week in length.
Check Price on Amazon
Hopefully, you're starting to realize that there are quite a lot of accessories made for kayak fishing. If your kayak wasn't heavy enough to begin with, it might get difficult to move once you've added all your fishing accessories.
Many kayak anglers try to keep their fishing setup weighing less than 100 pounds. But that's still quite heavy, especially if you have to carry your kayak any distance from a parking area down to a launching point.
Although it has nothing to do with the time you spend in your kayak on the water, a kayak carrier is an essential accessory for any kayak fishing arsenal. It'll reduce the amount of work you have to do to just get your kayak down to the water and ready to launch.
The Bonnlo Kayak Carrier is a great universal solution that's rated to handle kayaks up to 150 pounds. The heavy-duty rubber wheels on this carrier are great for handling a variety of terrain.
Check Price on Amazon
Some anglers don't prefer to bring their phones on the water. But others deem this an essential item so that they can snap a selfie of their latest catch and brag about it when they return home.
If you don't opt to install one of the best GPS units on your kayak, a phone is also super important for navigation and wayfinding. In the event of an emergency, your phone will be a useful tool for contacting help.
The issue is that you need something to keep your phone safe on the water. While you might opt for an additional NRS dry box to keep your phone in a buoyant case, a water-resistant phone case is still a great idea.
Many kayak guides and anglers trust the waterproof capabilities of Lifeproof Cases.
You'll be able to find cases specifically designed for a wide variety of phones and they offer an IP68 Ingress Protection Rating, which means it offers complete protection from ingress of dust and debris as well as the ability to be submerged more than one meter deep while maintaining its seal.
Fish are slippery and they have this annoying tendency to squirm around when you're trying to hold them. It's almost like they don't really want to be caught, but we can't be too sure.
Regardless of the fish's intentions, we're going to bet that you'd rather have an easy way to contain your catch while you prepare to remove the hook or measure its length and/or weight.
That's where a durable, lightweight landing net comes in handy. You'll be able to scoop up your catch and even keep it slightly submerged while you're getting gear ready for your next step.
The SAMSFX Aluminum Landing Net is a great option because it's compact and weighs less than half-a-pound. For a complete list of options, check out some of the best kayak fishing nets.
The #1 Kayak Fishing Accessory
It can be hard to pick the absolute best kayak fishing PFD, but there's no doubt in our minds that a quality fishing PFD is the #1 kayak fishing accessory! There's a reason why the saying goes, "Safety first," and not "safety third" (although some folks do rank 'fun' and 'challenge' ahead of safety).
The first reason why this is our #1 kayak fishing accessory is because you can never be certain of when a casual fishing trip will involve an unexpected swim.
Even great paddlers get caught by surprise and even great swimmers can be affected by an unanticipated plunge.
For ocean and river kayakers especially, a fishing PFD is essential because it's possible for your kayak to drift away from you quickly if you capsize.
Even lake anglers can quickly become separated from their kayaks in unfavorable conditions.
While we recognize that your kayak fishing setup is important, we think that YOU are the most important thing to save if things go sideways.
When you end up in the water unexpectedly, you'll be glad you have some extra buoyancy as you catch your breath and gather yourself.
The second reason why this is our #1 kayak fishing accessory is a matter of convenience. There are certain tools that you'll need quick and easy access to when kayak fishing.
A quality fishing PFD gives you places to store those tools and more. If it's an especially warm day, you'll be glad you can tuck a beverage of choice into the chest pocket of your kayak fishing PFD!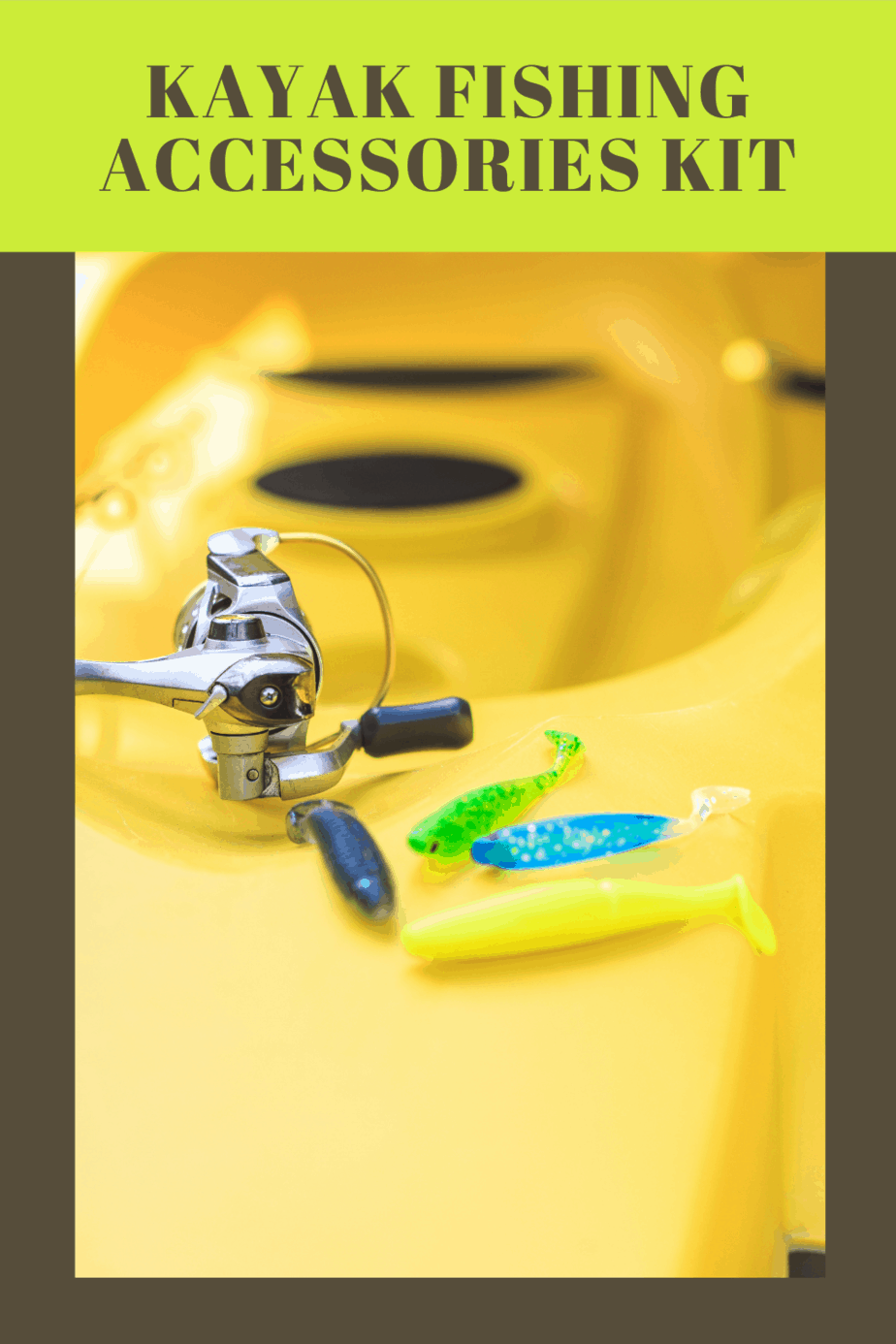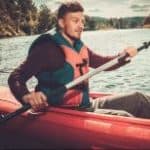 Author: Peter Salisbury
Pete is the Owner of KayakHelp.com. Born and raised in Cleveland, Ohio, he grew up kayaking, fishing, sailing, and partaking in outdoor adventures around the Great Lakes. When he's not out on the water, you can find him skiing in the mountains, reading his favorite books, and spending time with his family.