Brooklyn, NY, is known for many things. From plenty of places to entertain you, fantastic bars and restaurants, to magical tours; the second largest district in New York City is worth visiting.
But kayaking? You may be wondering, can you kayak in Brooklyn, NYC? The answer is yes!
Brooklyn is a subway ride away from Manhattan, and if you have made it a point to do some kayaking no matter what, this guide will provide you with all the information you need to make it happen.
This guide will also highlight the best places to go for kayaking in Brooklyn, where to rent kayaks, and tips to help you choose the right kayak for the job.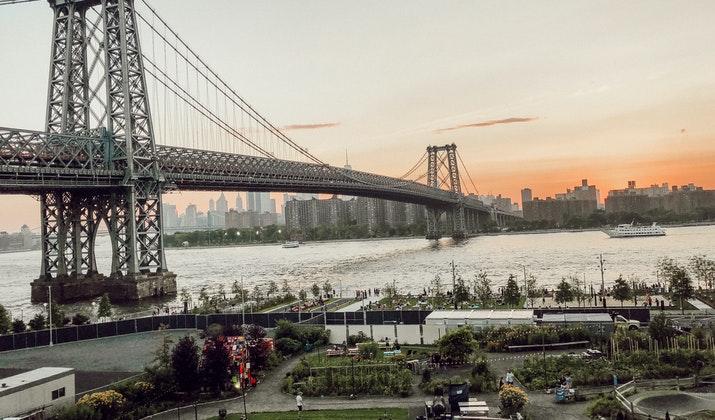 Photo by Sarah O'Shea via Pexels
We hope to inspire you to get outdoors, organize, and schedule a perfect kayaking trip in Brooklyn, NY. Ours is to help you focus on enjoying the sport and the simple life pleasures that come with reconnecting with nature. So let's get to it.
Kayaking Tips for Beginners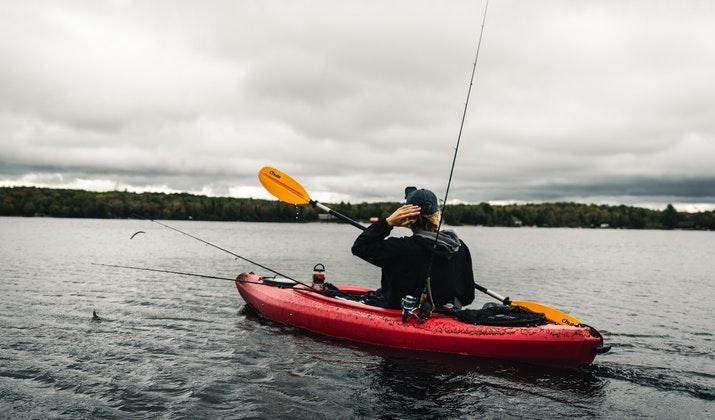 Photo by Harrison Fitts via Pexels
Kayaking is a great water sport that anyone can embrace. Before you know it, you will be paddling along like a pro. However, starting a new activity can be confusing.
The pressure to learn new rules and the fear of taking too long to understand them, among other concerns, can make it hard to get started confidently.
If you are one of the people who prefer to carry out their research first, then we have addressed most of the concerns that any kayaking beginner could have.
What Should You Bring With You?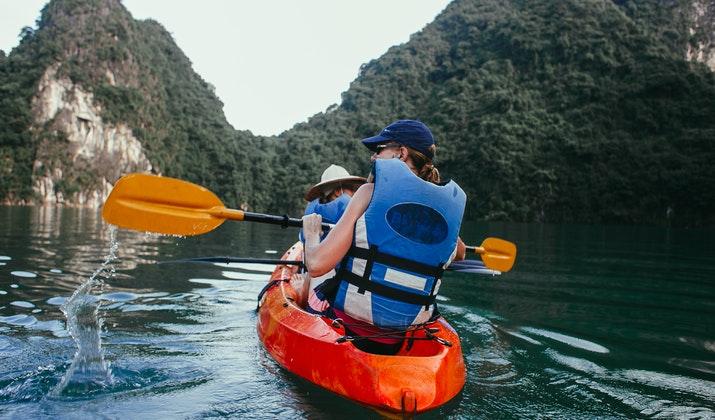 Photo by Rachel Claire via Pexels
Bring a water bottle for hydration, carry some snacks to fuel up your body, sunscreen, and sunglasses to reduce glare. Kayaking is fun, but you will still be exerting a lot of physical energy, even at a beginner level.
It's good practice to have a whistle in case you get lost or encounter trouble during your adventure. Three long blasts are the standard distress signal to get the attention of other boaters and people on land.
Invest in a life jacket that fits you snugly and comfortably enough to be worn at all times.
What Should You Wear While Kayaking?
When kayaking, think about the weather and water. The water may still be chilly away from the shore, even when the land is warm and sunny. In conditions under 60◦F, wear a wetsuit, a lightweight fleece jacket, or a vest.
If the waters are warmer, shorts or swimwear and a rash guard top will work. Ensure that you have waterproof footwear and a sun-shielding hat.
Where to Go as a Beginner Kayaker?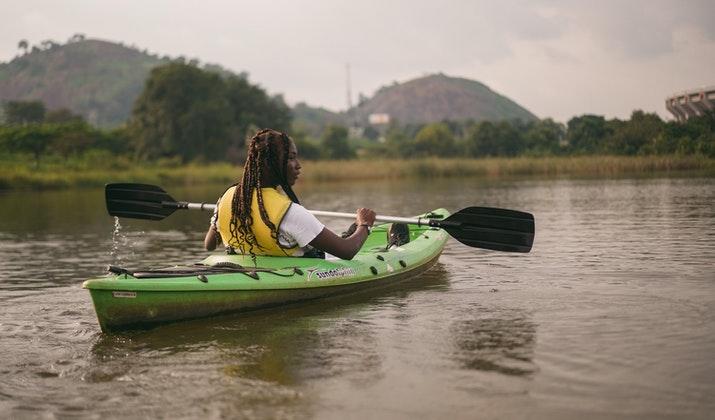 It's pretty tempting to set off for a marathon paddle down the river or out to sea when you get hold of your kayak. However, this is not the best idea for beginner kayakers.
Take your time, develop confidence, and look for the river features to use. Choose a small and calm water body with little or no motorized traffic.
A lake or pond with a gently sloping shore can be ideal for making the most effortless launch and presents the least number of water hazards, hence allowing you to paddle in peace.
How Do You Stay Safe While Kayaking?
Kayaking is a low-impact water sport that can improve your aerobic fitness, flexibility, and strength. While the sport carries many more benefits, your safety should be of utmost importance.
As a sport that involves water, it's prone to risks such as sudden changes in wind and visibility, which can leave you vulnerable to hazards such as hypothermia and sunstroke.
For your safety, bring a friend along whenever possible and commit to keeping each other in sight or earshot. Keep an eye on the weather forecast, and postpone when you cannot avoid it as you don't want to be battered in choppy waves or bogged down in heavy downpours.
As a beginner, you need to know your limits and never paddle further than you can swim your way back until you gain enough experience. Set a leisurely pace and enjoy.
How to Keep Your Stuff Dry?
While you may not be immersed in water during kayaking, the chances are high that your clothes will get wet. Go-to press and seal plastic storage containers to keep items like food or wallets safe and dry.
Use a dry bag to store sensitive things such as clothing and electronics. Always ensure that you seal them properly.
How Do You Get Your Kayak in and out of Water?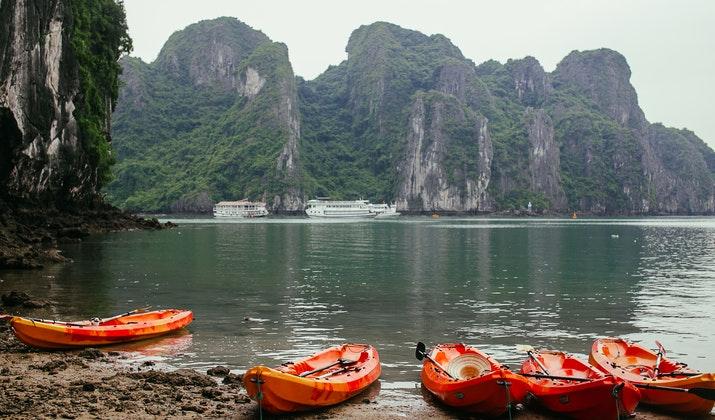 Photo by Rachel Claire via Pexels
You may have mixed feelings about launching your kayak; however, it should only take you a few minutes if done right. Launching your kayak from a dock is one of the best ways to avoid getting wet even before you start kayaking.
Move your kayak close to the water as much as possible and perpendicularly to the shoreline. Ensure that the front of the boat is floating while the back should remain moored.
Sit in the cockpit and adjust your legs. Use your arms to paddle off the shore. To get out, reverse these steps.
How Should You Sit and Hold the Paddle?
Sit upright as much as you can, as good posture can save you from neck, back, and shoulder pains. Slide your legs to the front till the balls of your feet rest against the foot pegs. Slightly turn your toes outward and gently bend your knees.
Kayak paddles are intuitive, so you need to get the surest and most comfortable grip before you set off. Position your arms to get your elbows at a 90-degree angle while ensuring that you distance your arms from the center.
Ensure the long end of the paddle is at the top, and the scooped side of the blade faces you to make it easy to move smoothly.
What is the Best Kayaking Technique?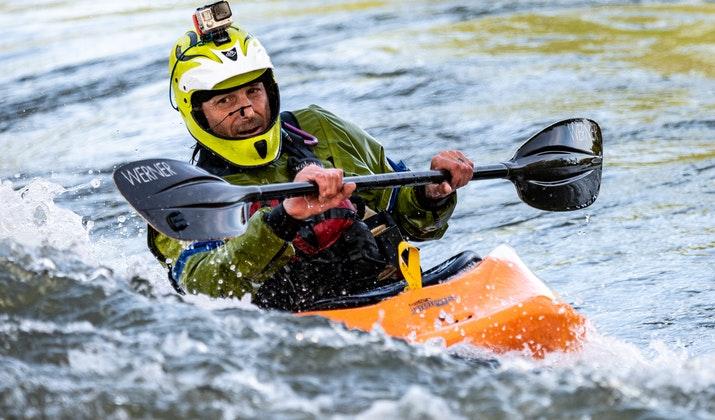 Photo by Brett Sayles via Pexels
Learning proper kayaking techniques can make your time on the water more efficient and enjoyable.
Mostly you'll use the forward stroke, which requires you to immerse the blade fully using your feet, twist your torso to pull it back, then slice it out of the water once it reaches your hip. To stop or move backward, reverse the steps.
What Should You Do Before Heading Home?
What you do before heading home is just as important as setting up. Make sure you double-check and see if all is well. Look for possible dents on your kayak or paddle, and carefully dry all the items to avoid mold and rust.
Make sure nothing is left in the parking lot and make time for yourself. Kayaking can be intense, so you are likely to be worked up.
Perform some gentle exercises to stretch out, and drink plenty of water before hitting the road home. One thing that's for sure, you'll be back on the water again pretty soon.
Free Kayaking in Brooklyn, NY
NYC has got plenty of water, from the Hudson River to Upper New York Bay; you can be sure to enjoy the panoramic view of New York's attractions.
If you own a kayak, that's even better! If you don't, various organizations offer free and paid rental kayaks.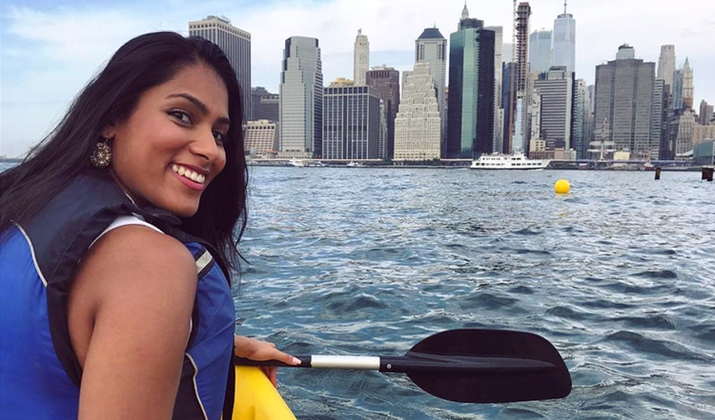 PC Brooklyn Bridge Park Boathouse
The Brooklyn Bridge Park Boathouse offers free kayaking sessions for beginners and experts on the East River. You can choose to enjoy kayaking through the family program, which is open to just kids and their guardians.
Under this program, kids seven years and up can kayak on their own as long as you are present, thanks to the Kayak Foundation's water safety, boaters are specially trained to work with kids.
The general kayaking program runs every Wednesday, Thursday, and Saturday until August. You can enjoy stunning views of the New York harbor for 20 minutes.
Kayak polo is another program you can enjoy at the Brooklyn Bridge Park Boathouse. The program is a mix of basketball, water polo, and kayaking.
It's free and open to the public, and you don't need to have any experience to enjoy kayak polo. On-site safety staff recommends that you wear water-friendly clothing as you are likely to get wet. You are also required to keep your face covered and abide by the time limit.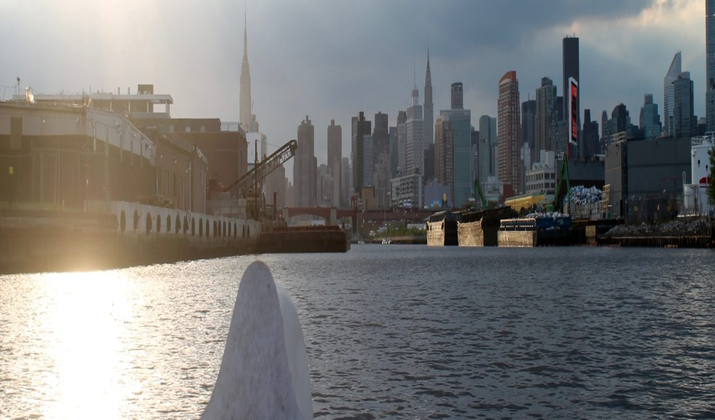 PC North Brooklyn Community Boathouse
The North Brooklyn Community Boathouse is located at the tip of Green Point and offers free kayaking and canoeing during the warmer months from 51 Ash Street by Pulaski Bridge.
The North Brooklyn Community Boathouse (NBCB) allows you to access the waterways of NYC with views of Manhattan no matter where you live.
Public kayaks are free, so feel free to join the trained NBCB for short trips on Newtown Creek and some toward the East River to enjoy the spectacular view of Manhattan.
The kayaks are children and pet-friendly, and you need no experience to enjoy kayaking. Each trip takes 30 minutes, and kayaks require a minimum height of 4'10" to ensure that the vessel is balanced.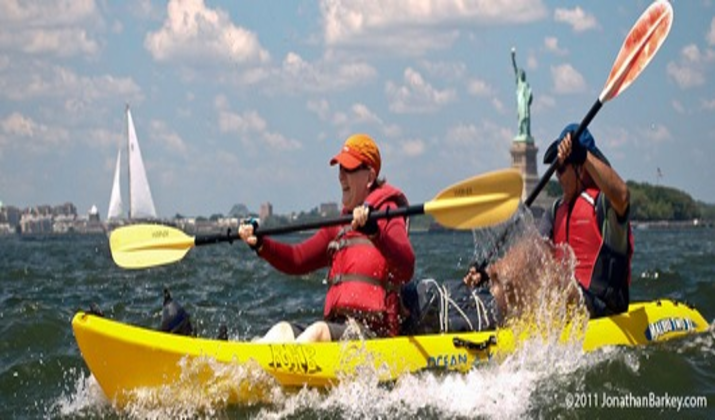 PC Red Hook Boaters
Red Hook Boaters provides free kayaking in Red Hook, Brooklyn. The organization ensures that they get on the water to enjoy the New York harbor, and their program is open to the public on a first-come, first-served basis.
Since 2006, Red Hook Boaters have ushered thousands of kayaking enthusiasts into the protected waters of the Louis Valentino Jr. Pier Park. Red Hook Boaters provides you with all kayaking equipment alongside safety tips.
Once you arrive, enlist your name, take the kayak out, and start exploring the cove at your own pace. Take note, you will get wet!
All programs at Red Hook Boaters are available to everyone. Before kayaking, you must wear their Coast Guard-approved personal floatation devices (PFDs) and adhere to set safety rules.
As a beginner, a Red Hook Boater will help you board the kayak and supervise your departure.
Feel free to enjoy the harbor views and the estuary wildlife.
However, keep in mind that the rides are limited to 15-20 minutes to give a chance to other fellow kayaking enthusiasts. Minors must be accompanied by a legal guardian.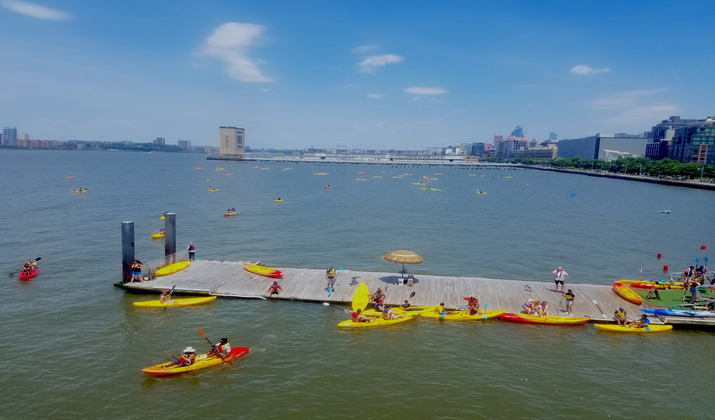 PC Downtown Boathouse
The Downtown Boathouse offers free sit-on-top kayaking for public use from May to October. You must know how to swim, and if you are under 18 years, you must be accompanied by a guardian or parent.
Before you set off, you will receive brief instructions, life vests, a locker and lock, changing room, sun block, and first aid equipment.
Free kayaking is the most popular program for children and adults at the Downtown Boathouse. It is also a program that allows you to create a personal connection with their waterfront regardless of income, age, or location.
Unfortunately, the Downtown Boathouse does not allow animals in their boats for safety reasons.
Free kayaking happens on weekends and holidays from 10 am to 3 pm. A trip should take a maximum of 20 minutes. However, if no one is waiting, you can extend it a bit.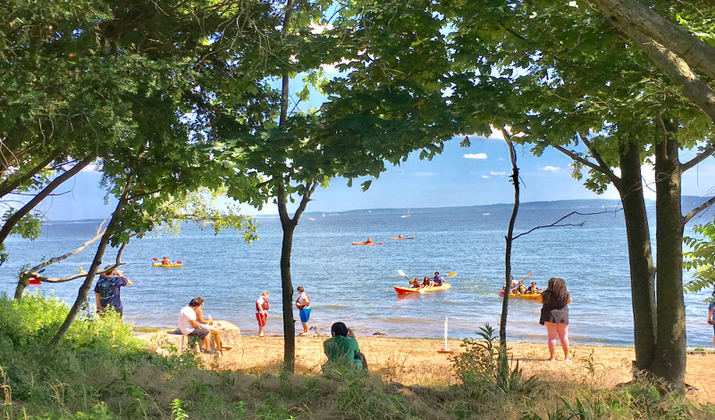 PC Kayak Staten Island
If you are looking for a less urban paddling experience within the five boroughs, then catch the next ferry to Staten Island for free kayaking on Sundays.
Kayak Staten Island (KSI) offers sit-on-top kayaks similar to traditional kayaks. However, KSI's kayaks let you seat yourself in a depression on top of the hull.
In addition to sit-on-kayaks, you also receive life jackets, paddles, paddling tips, and launch/land assistance. Experienced kayakers are positioned in the water for further assistance.
Once you are all set, you may kayak into the embayment area usually marked with buoys. You must sign a waiver, and depending on attendance, you may be forced to wait until a boat is available to start your adventure.
Your trip should last for 15 minutes on a first-come, first-served basis, but you can go back in line for another spin. Make sure that you wear clothes and shoes that can get wet.
Children under 18 years must be in the company of a parent or legal guardian, whose parents must sign the Kayak Staten Island waiver. If you notice high winds or lightning, it's safe to cancel the event.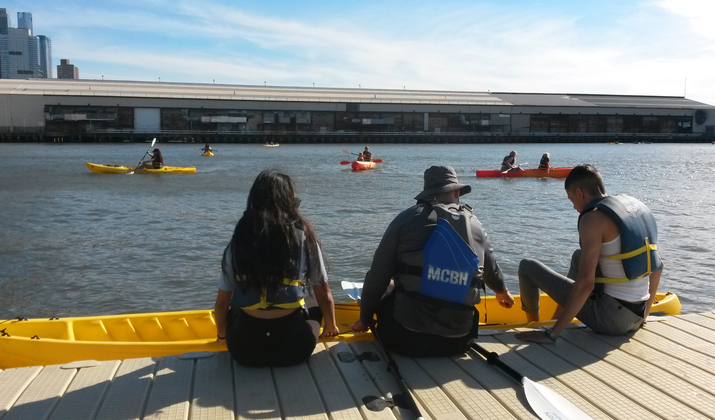 PC Manhattan Community Boathouse
If you wish to enjoy some time on the water, then head over to the Hudson River to get started. The Manhattan Community Boathouse is a non-profit that offers free kayaking in Brooklyn, NYC, at Pier 96 in Hudson River Park.
Free kayaking happens every Saturday and Sunday from 12 pm to 6 pm through reservation. The Manhattan Community Boathouse provides a single or two-person kayak, a life jacket, and a locker to store anything you'd like to keep dry.
You must stay within the boundaries of their protected cove and be ready to return to the dock after 20 minutes to give a chance to others who may be waiting.
You can make your reservations up to two weeks in advance, and it should include a waiver of liability. The Manhattan Community Boathouse recommends kayaking for participants 18 years and above who should know how to swim.
Parents and guardians should accompany participants below 18 years of age, while all paddlers below 16 years must share a kayak with an adult.
Dress appropriately because you will get wet. If you wish to carry some more dry clothes, go ahead as there are changing rooms available.
You are not allowed to carry bags on the water so keep them in a locker. No pets are allowed.
Paid Kayaking in Brooklyn NY
PC Manhattan Kayak Co
Manhattan Kayak has been considered a favorite paddle board provider since 1995. Ever wished to visit the Statue of Liberty via a kayak? Upper New York Bay gives you that and much more.
So, head out from Midtown for a four-hour adventurous round trip to Pier 84 Boathouse on the Hudson River.
Manhattan Kayak provides guided tours which are a great way to see the city. You must go through two to three kayak classes due to the rough nature of the waters surrounding the island, and all renters stay in the supervised cove.
Once you are done with the lessons, start riding the stable sit-on-top kayaks. Non-swimmers are welcome too. Manhattan Kayak offers over 50 activities, and a reservation is required.
Families, kids, and dogs are welcome to enjoy the calm water between the Intrepid Aircraft Carrier and the Pier 84 Boathouse. There is a wide range of kayaks for beginners.
Once your lesson is over, go for a 45-minute adventure. You can also book private cove rentals for groups of 10 or more.
PC NYC Parks
If you are looking for a sanctuary in Brooklyn, do not pass by Marine Park. Many people claim that Marine Park, a 530-acre park, looks more like the Florida Everglades and is not your typical city park.
Marine Park offers safe outdoor adventures for all ages, and for kayaking, you can choose between a one-person capacity kayak or a double kayak.
One-person kayaks are sleek and easy to maneuver and are a great choice if you are looking for outdoor adventure. Come prepared to get a little wet, and you can choose to pay hourly, per half-day, or full-day.
Double kayaks have enough room to accommodate two people. They are sleek, maneuverable, and fun. They are a great choice if you are looking to kayak with friends and enjoy water sights and sounds.
Kayaks are a six to eight-minute walk away from the rental kiosk to the water, and you are given this grace period to enjoy your whole time on the water.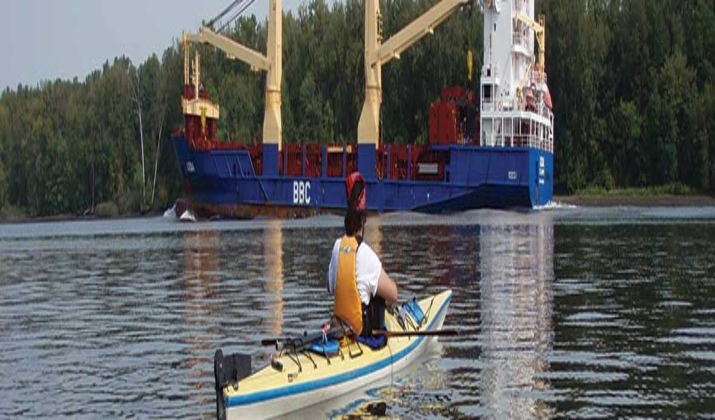 PC Hudson River Greenway Water Trail
The Hudson River seems more home to sailboats, motorboats, and cargo ships and not paddle-propelled watercraft.
You may be wondering, is it legal to kayak the Hudson River? Well, the answer is yes. Local kayakers have contributed to the skyrocketing popularity of paddling in these areas, and now it's a home for kayakers of all skill levels.
Beginners are highly encouraged to have a guide if it's their first time. Still, if you have little previous experience, you need to familiarize yourself with certain safety precautions.
These precautions may include the condition of the river and the amount of boat traffic the Hudson River receives.
It is also essential to be aware of the changing tide when the river flows into the Atlantic Ocean. The weather is also a crucial factor to consider when planning an excursion.
During the rainy season, waters get very choppy, causing reduced visibility. Rain and storms make it hard for the larger boats to see kayakers creating a potentially risky situation.
The Hudson River and Port of New York are busy areas. Therefore, it's not enough to be cautious of motorboat traffic and be aware of the large commercial ships and barges.
For your safety;
Never outrun another boat. It pays to wait.
Be clear with your intentions, and don't assume that other boaters see you.
In high-traffic areas, approach other boats at right angles for them to see you.
Avoid paddling at night. In case you do, mount a light on your kayak.
Final Thoughts
Are you inspired to take your first kayaking trip in Brooklyn? We hope the above information will help you make better decisions.
It's normal to get scared or feel nervous on your first adventure, but remember, fear is a normal thing that affects all paddlers no matter their experience on the water. So, take a deep breath, gain confidence, and set off for an adventure like never before.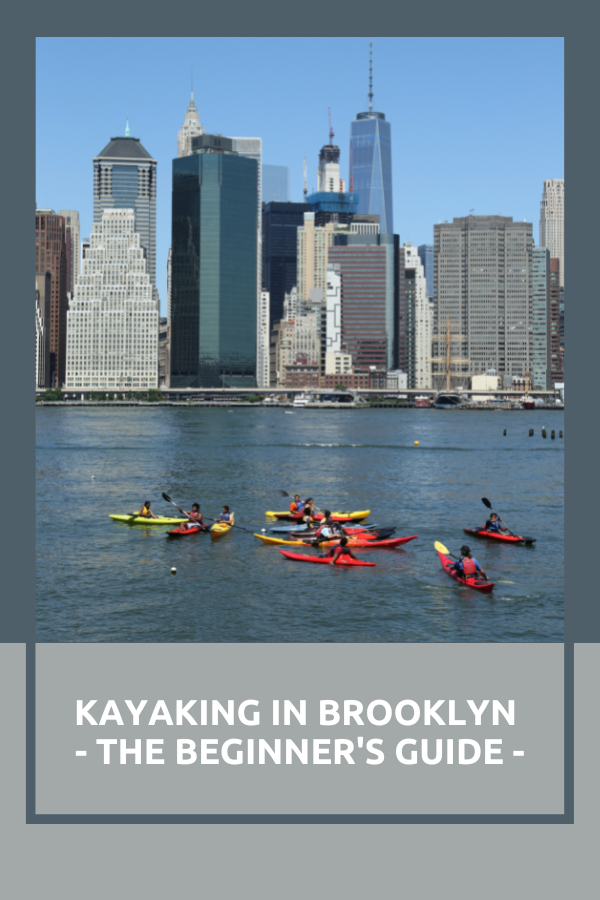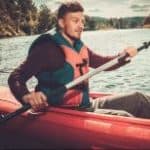 Author: Peter Salisbury
Pete is the Owner of KayakHelp.com. Born and raised in Cleveland, Ohio, he grew up kayaking, fishing, sailing, and partaking in outdoor adventures around the Great Lakes. When he's not out on the water, you can find him skiing in the mountains, reading his favorite books, and spending time with his family.