The United States Of America is a massive country with pretty much every type of terrain you could possibly imagine.
There are ten major mountain ranges scattered over the country; therefore, there are bound to be some great places to go skiing and snowboarding.
In this article, we will go through the most ski resorts state by state in descending order, giving you a good overview of where you can go this winter for your snow fix.
Most Ski Resorts By State
1. New York (52 Ski Resorts)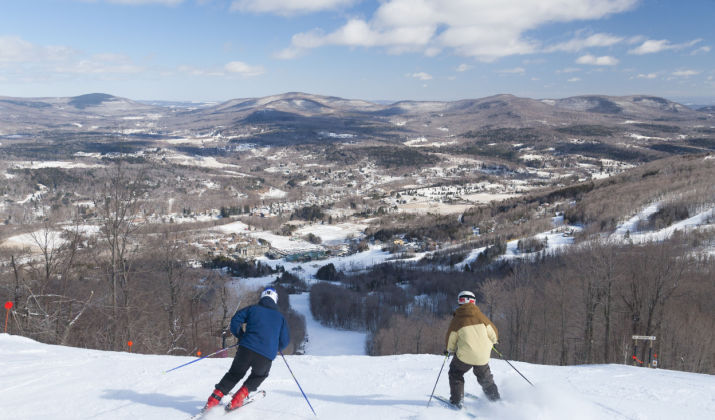 Image Source: Shutterstock
New York state tops the list with 52 separate ski resorts, providing a lifetime worth of winter exploration. Each one of these resorts has its own unique characteristics. Therefore you will indeed find somewhere to satisfy your needs this winter.
Many of the ski resorts are close to New York City and other largely populated areas. You can find some small family-friendly ski resorts and even some large ones to suit more adventurous people and those who like to take advantage of a range of amenities.
Many of these resorts offer night skiing, so you can ski under the floodlights for a different experience and extend your snow time.
The closest ski resort to the New York City area includes the Catskills, which is about a three-hour drive; you can also head to the Finger Lakes and Rochester. But if you want to find the largest ski resorts, head to Lake Placid or the Adirondacks.
2. Michigan (39 Ski Resorts)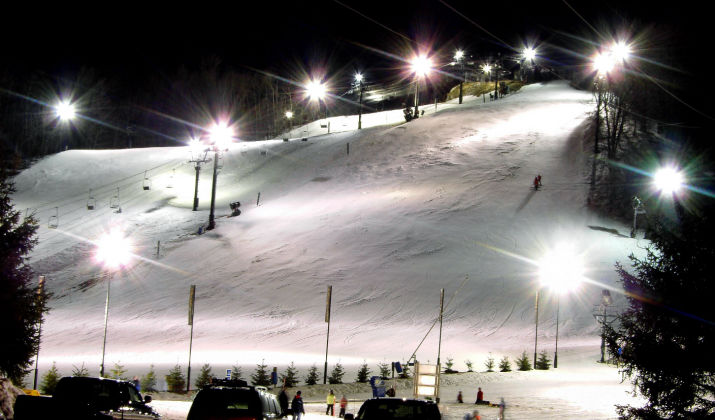 Image Source: Shutterstock
It may surprise you that Michigan has at least 39 ski resorts between the upper and lower peninsulas. This means that whether you are a group of friends, a family, a skier, or a snowboarder, you will find a ski resort to suit you in the Great Lakes state.
One of the highlights of Michigan is Big Snow Resort which gets a coating of over 17 feet of snow every winter. If you want to experience the longest ski run in Michigan which also has great amenities, head to Boyne Highlands in Boyne Resorts.
3. Wisconsin (33 Ski Resorts)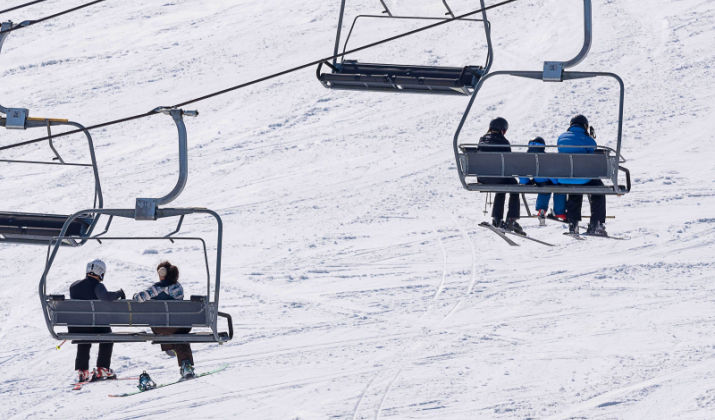 Image Source: Shutterstock
With 33 ski areas, Wisconsin is a fantastic place for skiing in the northern states. As there are so many ski areas in the state, you can expect a wide variety of slopes, not far from Chicago, Milwaukee, and Madison.
The ski resorts are ideally located for short breaks and day trips while offering reliable snow cover and being affordable.
One of Wisconsin's most top-rated ski resorts is known as Granite Peak. It is the largest with 58 runs and has the largest vertical drop. It is excellent for freestylers, as it has four snow parks with an abundance of features to play with.
4. Colorado (32 Ski Resorts)
Colorado is home to some of the country's most high-profile ski resorts. But the state has 32 separate ski areas and excellent snow coverage, so why not mix it up and visit some of the lower-profile resorts?
The most famous ski resorts include Vail Mountain Resort, Aspen Snowmass, and Telluride Ski Resort. However, low-key ski resorts such as Winter Park, Loveland, and Powderhorn offer some great opportunities for families of skiers on a budget.
5. California And New Hampshire (34 Ski Resorts Each)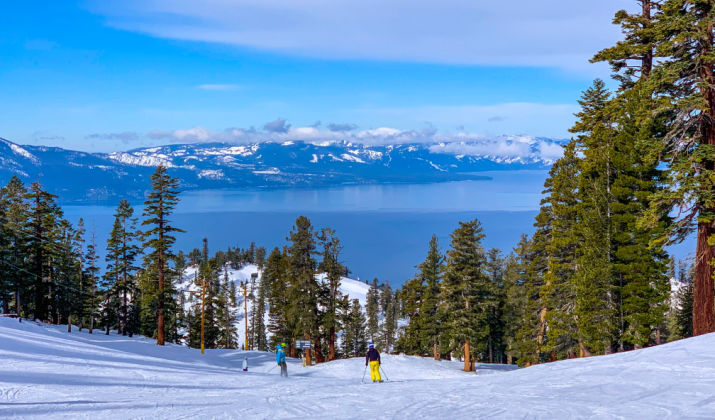 Image Source: Shutterstock
California and New Hampshire share the number five slot with 34 ski resorts each. Still, their locations offer skiers and snowboarders different experiences.
The ski resorts you find in California provide stunning Alpine scenery, mild temperatures, and sunny weather. But they also get excellent snow cover, and many of the resorts are comparable with those in Colorado and Europe.
The most notable California ski resorts lie around Lake Tahoe, Yosemite National Park, and Mammoth Lakes. But you'll also find skiable areas in the San Bernardino mountains, which are pretty close to Los Angeles.
New Hampshire is home to the White Mountains, which include some of the highest mountains in the country. You can expect lots of great snow cover, and many of those ski resorts are meticulous about maintaining their slopes throughout winter.
Many of New Hampshire's ski resorts are close to each other. This means you can ski on several different mountains during your trip. Some of these ski resorts are ideally suited to families. In contrast, others will challenge even the most experienced skier or snowboarder.
However, some of New Hampshire's ski slopes strike a good balance by providing something for everyone. A great example is Bretton Woods Resort, New Hampshire's largest and most refined ski resort.
6. Pennsylvania (22 Ski Resorts)
Pennsylvania might not be on your radar for a great place to ski. But it has at least 22 ski resorts that attract skiers and snowboarders from its neighboring states.
People like skiing in Pennsylvania as it has milder temperatures making it a pleasant experience. Some of the ski resorts are on par with more high-profile East Coast destinations in terms of elevation and amenities. But others are ideal spots for family ski trips.
Most of Pennsylvania's ski resorts are easy to get to from New York City and Philadelphia as you can get to many of them in less than two hours. The top-rated ski resort in Pennsylvania is Blue Mountain resort.
Blue Mountain provides the most vertical drop in the state and has 40 marked slopes, serviced by 15 modern ski lifts. An extra bonus is that most of the mountain is floodlit at night.
7. Vermont (20 Ski Resorts)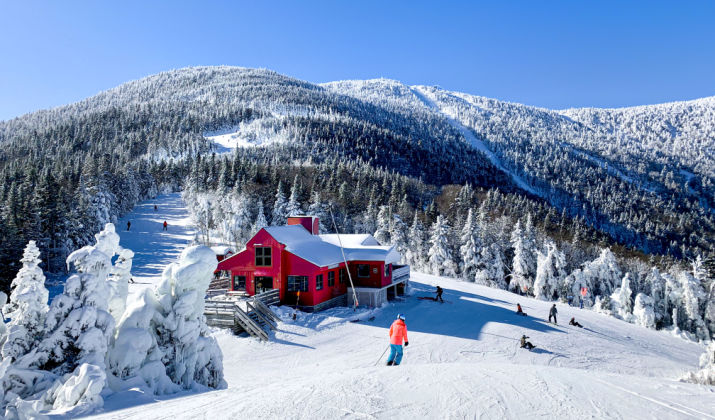 Image Source: Shutterstock
Vermont is renowned for offering legendary skiing. Thanks to a regular covering of 25 feet of snow each year. This, combined with excellent snowmaking facilities, means that ski resorts in Vermont are dependable and have lengthy seasons.
Vermont ski resorts are packed full of luxury accommodations, fine dining, and relaxing spas. But you can also find excellent options if you are on a budget.
A great example of a Vermont ski resort is Okemo Mountain resort. This resort constantly updates its facilities both on and off the slopes. It regularly wins awards for its slope maintenance, snow parks, customer service, and family programs.
8. Maine, Minnesota, and Idaho (18 Ski Resorts Each)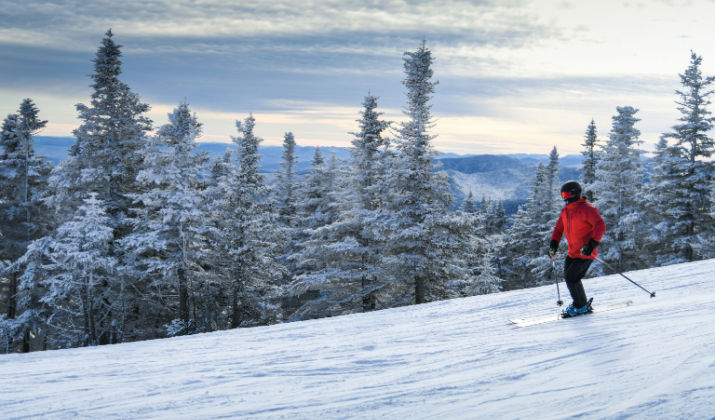 Image Source: Shutterstock
Maine, Minnesota, and Idaho are many miles from each other, but they each have 18 ski resorts apiece.
Maine is the northeasternmost state of the contiguous US, which means it gets plenty of snow. However, its remoteness means most skiers head to New Hampshire and Vermont instead.
Most of the ski resorts in Maine are pretty small, but there are three world-class ones that offer incredible skiing and ocean views. Each resort has its own personality and varied terrain. Some of Maine's ski resorts provide challenging, steep mountains, while others are more beginner-friendly.
Minnesota has some great ski resorts easily accessible from the state's major cities. The largest ones are closest to Duluth, which is a good base for visiting several resorts during one trip.
You will also find many ski resorts around Minneapolis-Saint Paul. These are often frequented by daytrippers and night skiers.
Heading west to Idaho provides skiers with low-key ski resorts. There are two main areas, one in the northwest and the other in the central southern area. But you'll also find a few small resorts in the east.
You can expect good snow cover and quiet slopes in Idaho; the most notable are the Sun Valley resort and Schweitzer Mountain resort.
9. Montana (14 Ski Resorts)
Montana is a fantastic place for adventure lovers, no matter the time of year. However, its 14 ski resorts offer excellent opportunities for skiers and snowboarders to have fun.
Most of Montana's ski resorts are in the western portion of the state, but there are a few close to the southern state lines. The state has world-famous resorts with vast ski areas, such as Whitefish Mountain Resort and Big Sky.
However, heading to smaller family-owned resorts like Lost Trail and Bridger Bowl provides a very different experience.
With a bit of homework, you will undoubtedly find a Montana ski resort to suit every type of skier and snowboarder, whether you like to hit the park, charge, ski groomers, or head into the backcountry.
10. Utah (10 Ski Resorts)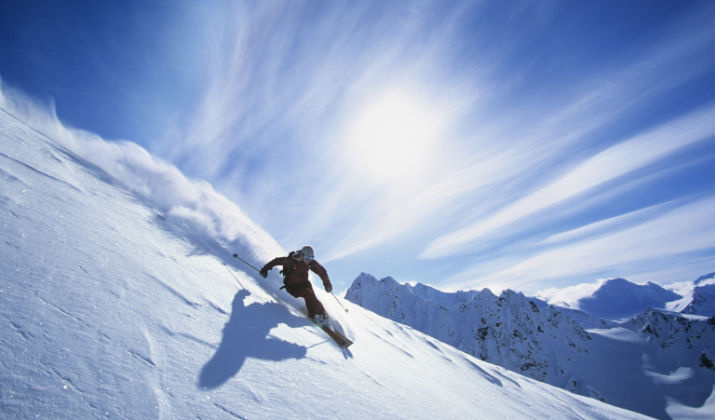 Image Source: Shutterstock
Utah provides access to big mountains and vast ski areas. You can expect everything from high-profile resorts to small hills suitable for day trips. Utah has a few affordable ski destinations, which makes a refreshing change from the big-name Colorado ski resorts.
Most of the skiing and snowboarding in Utah revolves around salt lake city. There are no resorts here, but eight of the state's best ones are within an hour's drive.
One of the best ski resorts accessible from Salt Lake City is Park City, just a 40-minute drive away. You can also visit Deer Valley and Alta if you are not a snowboarder as they are banned from these resorts.
11. Washington, Massachusetts, And Oregon (13 Ski Resorts Each)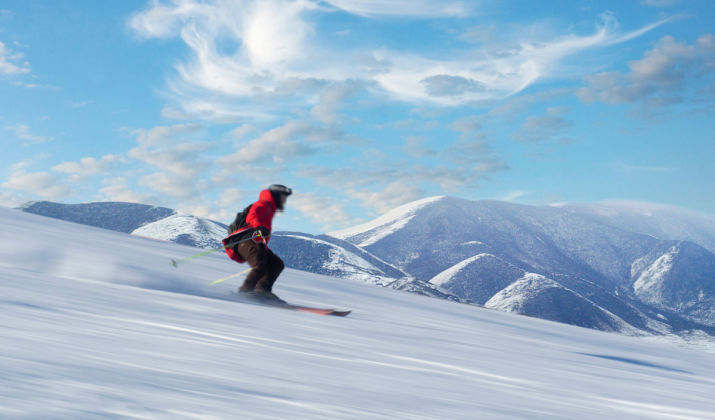 Image Source: Shutterstock
Washington, Massachusetts, and Oregon all have 13 ski resorts to choose from.
Washington is a varied state when it comes to ski resorts with regard to their snow cover and the way they are suited to different abilities. However, the one thing they all have in common is they are absolutely stunning.
The largest ski resort in Washington is Summit at Snoqualmie, which has four different mountains. It is the closest ski resort to Seattle catering to all kinds of skiers and snowboarders.
In Massachusetts, there are a range of family-friendly and affordable ski resorts ideal for day trips. Blue Hills Ski Resort, Jiminy Peak, and Wachusett Mountains are among the best ski resorts in Massachusetts, offering many activities both on and off the mountain.
Oregon gets an average of 35 feet of snow every season, more than most high-profile resorts in Colorado. The four main ski areas in Oregon include Mount Hood, Central, South, and Eastern Oregon. The great thing about them is that most ski areas are within one hour and thirty minutes from Portland.
12. Wyoming And New Mexico (9 Ski Resorts)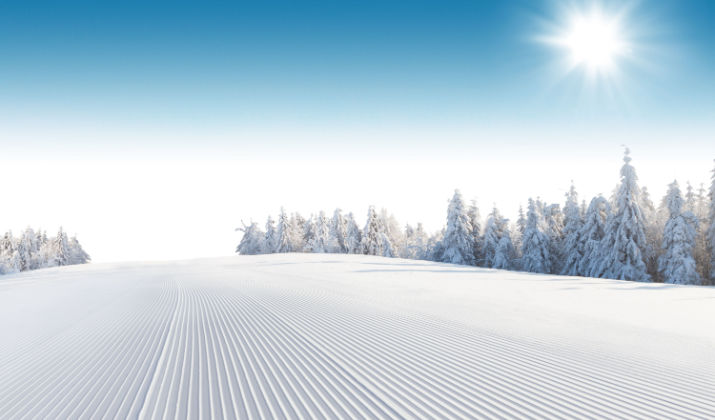 Image Source: Shutterstock
Wyoming only has a handful of ski resorts. Still, they offer some of the finest skiing and snowboarding in North America. Wyoming is home to the Teton Mountains, famous for incredible vertical drops, tons of snow, and breathtaking views.
One of the most famous ski resorts in Wyoming is Jackson Hole Mountain Resort. But there are also some small resorts with a more low-key vibe if that suits you better.
New Mexico also has nine surprisingly good ski resorts, with several mountains above 12,000 feet. These mountains are exposed to Pacific storms as they move inland, dumping huge amounts of snow onto their peaks.
13. Alaska And Ohio (7 Ski Resorts)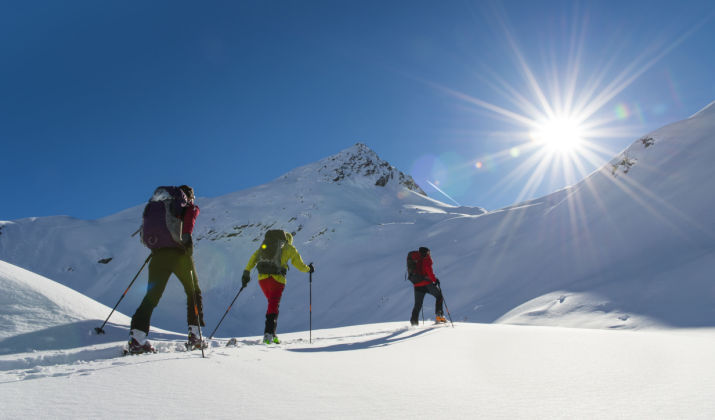 Image Source: Shutterstock
Alaska is famous for its huge, imposing mountains and extreme terrain. It also gets over 40 feet of snow every winter, making it an excellent destination for extremists and freeride enthusiasts.
But did you know it is home to a handful of mid-sized ski resorts to entertain the people of Anchorage and Fairbanks? Most people who visit Alaska yearn for helicopter drop-offs to access the incredible Chugach Mountains.
Alyeska Resort is Alaska's largest ski resort, just a 45-minute drive from Anchorage. You can expect a luxurious experience and incredibly deep snow covering 76 runs.
This is the place where many skiers and snowboarders get some practice before jumping into a helicopter to experience Alaska's gnarly peaks.
Ohio is quite a contrast to Alaska, as many people don't consider it a top winter destination. However, it gets a good coating of snow, and if it doesn't, the ski resorts have excellent snow-making facilities to make use of the cold temperatures.
Some great examples of Ohio ski resorts include Brandywine, Alpine Valley, Boston Mills, and Mad River Mountain. They have all had heavy investments from Vail resorts, bringing them up to speed, and are popular places to go during winter.
14. North Carolina (6 Ski Resorts)
Image Source: Shutterstock
North Carolina surprises many skiers with its quality of ski slopes. The good thing about ski resorts in North Carolina is that they experience mild temperatures, creating a pleasant experience while skiing.
You can also expect some incredible terrain with significant vertical drops. But most of the ski resorts in North Carolina focus on family skiing and beginners.
So, if you are a beginner skier or snowboarder, you will find some great terrain to suit you in North Carolina.
15. Connecticut And Illinois (5 Ski Resorts)
Thanks to the New England weather and extended winter season, Connecticut is an excellent place for skiing and snowboarding.
Its ski resorts are quaint and perfect for learning how to ski or spending time in the wilderness, cross-country skiing, or snowshoeing. A great example of one of these resorts is Mohawk Mountain Ski Area which has a few downhill slopes and some that plunge down the mountain from 3,000 feet.
Illinois has the same number of ski resorts as Connecticut that are enjoyed by locals and visitors every winter. You can expect resorts with beginner-friendly runs and some with steep gradients to suit advanced skiers and snowboarders.
16. Virginia, West Virginia, Arizona, Iowa, North Dakota, and Nevada (4 Ski Resorts Each)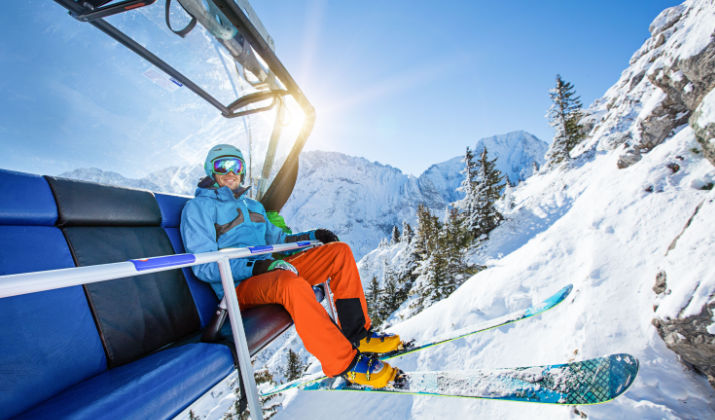 Image Source: Shutterstock
All these states have four separate ski resorts each. This may not sound like a lot when comparing them to New York, but they serve locals and visitors well.
Virginia is blessed with beautiful rolling hills, ideal for family-friendly skiing. Most of Virginia's ski resorts are easily accessed from large cities, so they are great for day trips and weekends away.
Due to the low altitude of the ski resorts, you can expect extensive snowmaking to make the most out of the low temperatures. Many of the ski resorts also offer night skiing which is very popular.
West Virginia has some excellent ski resorts high in the Appalachian Mountains. Ski resorts such as Snowshoe and Timberline get a good amount of snow which keeps the weekend crowds happy.
Arizona is another one of those states that you wouldn't associate with snow sports. Still, if you happen to be visiting at the right time, you stand a good chance of being treated to some excellent snow conditions.
Iowa's largest ski area is Sundown Mountain, which has 475 feet of vertical drop serviced by six ski lifts. This may not seem like much, but Sundown Mountain is worth a visit if you are in Iowa during winter.
Ski resorts in North Dakota are mixed enough to cater to beginners and experts alike. Head to Frost Fire Park to experience thrilling downhill runs, its three tubing hills, and a great snow park.
17. New Jersey and South Dakota (3 Ski Resorts Each)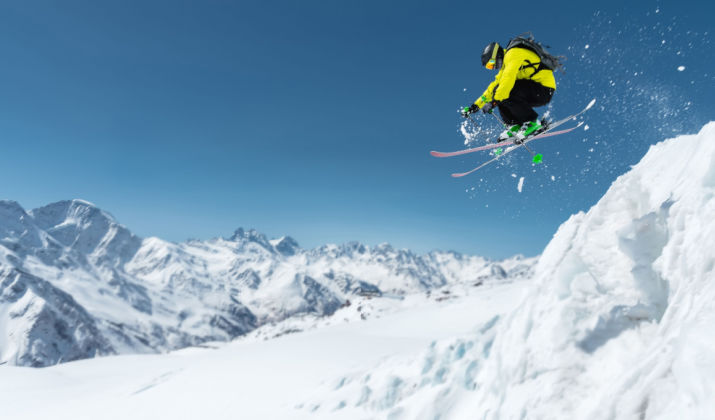 Image Source: Shutterstock
New Jersey and South Dakota both have three resorts each. New Jersey's ski resorts are very convenient for its residents as you can get to them with a short drive.
For example, you can get to Mountain Creek in about an hour and under two hours from Jersey City. Mountain Creek is the largest ski resort in New Jersey, owned by Four Seasons. It features a fantastic snow park and plenty of mellow slopes for families.
South Dakota's three ski resorts vary in what they offer and the size of their ski areas. However, if you want to practice your freestyle in the snow park or enjoy night skiing, you will be able to do so in South Dakota.
Terry Peak Ski Area is the top winter destination in South Dakota. This is a family-focused ski resort set in the Black Hills, just a stone's throw from the towns of Lead and Deadwood.
18. Indiana and Missouri (2 Ski Resorts Each)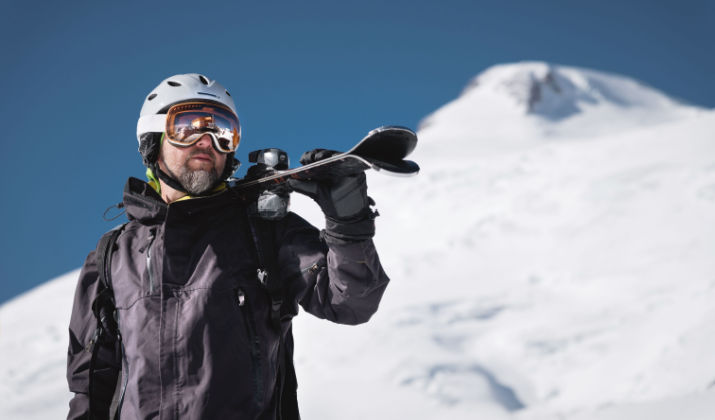 Image Source: Shutterstock
Indiana and Missouri are not big states for skiing and snowboarding. They only have two resorts each, but it doesn't mean you can't get your snow fix during a visit to these two states.
Indiana is home to the ski resorts of Paoli Peaks and Perfect North Slopes. Both are popular, but Perfect North is regarded as slightly better due to the larger vertical drop, and it has a few more slopes suitable for expert skiers and snowboarders.
If you want to ski in Missouri, you need to head to Hidden Valley or Snow Creek. Both have quite a low elevation, but they boast state-of-the-art snowmaking facilities to ensure these resorts have an excellent base to complement their natural snowfall.
19. Maryland, Rhode Island, and Tennessee (1 Ski Resort Each)
The final three states on our list only have one ski resort each. But sometimes that's enough, and many people make do with what they have available to them.
Maryland's ski resort is called Wisp Resort and is located at Deep Creek Lake. This has a ski area measuring 137 acres featuring 33 slopes. You'll find easy beginner runs and more challenging ones for experienced skiers and snowboarders.
The only ski resort you'll find in Rhode Island is Yawgoo Valley, located in Exeter. It is just a 30-minute drive from the town of Providence, making it an excellent spot for snowy weekends and night skiing after work. Much of the terrain is suitable for beginners, and the resort heavily relies on its snowmaking facilities.
Final Thoughts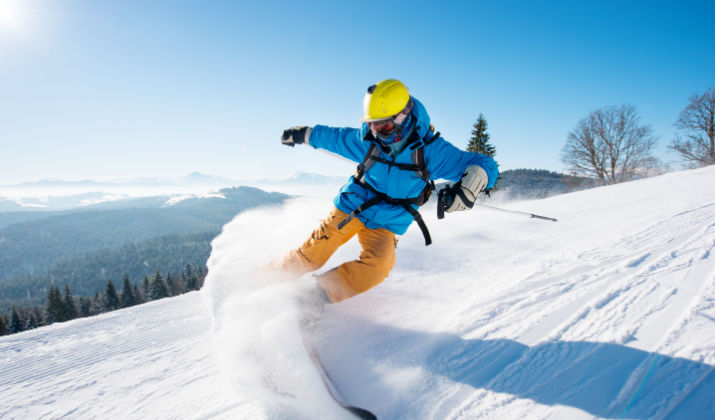 Image Source: Shutterstock
With this extensive list, you should get a good idea of the various ski resorts available in the whole of the United States.
We have just scratched the surface of the 525 ski resorts the country has to offer. As you can see, during the winter, there's a good chance you'll be within easy traveling distance of a ski resort of some kind, wherever you are in the US.
The variety of ski resorts across the country means you can find something to suit your skiing style preferences and abilities. There are big resorts run by large companies and small family-run hills offering different experiences.
You also need to remember that you can experience things other than skiing and snowboarding in ski resorts. Many offer additional activities such as snowshoeing, dog sledding, snowmobiling, and paragliding. Therefore, they are excellent destinations for non-skiers too.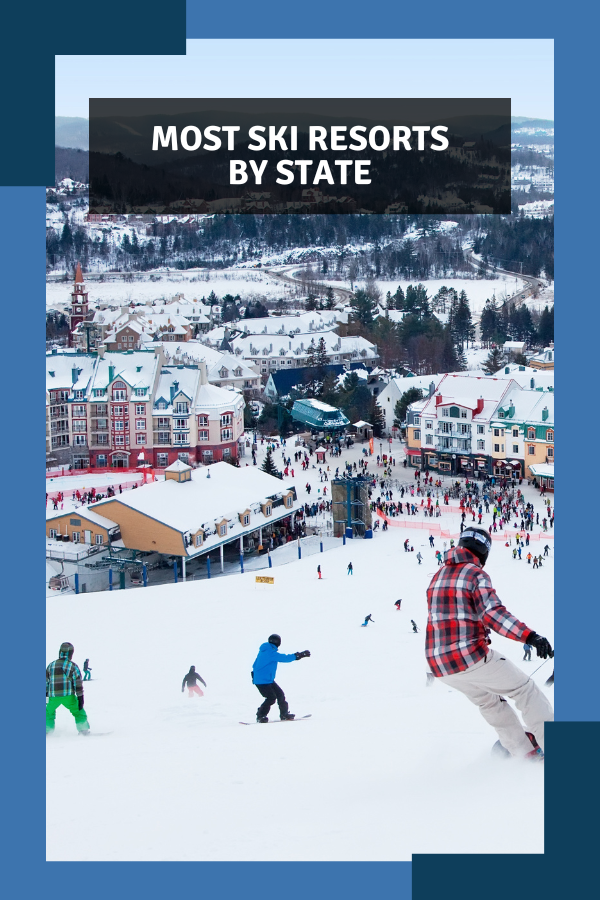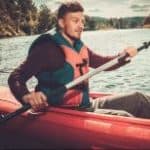 Author: Peter Salisbury
Pete is the Owner of KayakHelp.com. Born and raised in Cleveland, Ohio, he grew up kayaking, fishing, sailing, and partaking in outdoor adventures around the Great Lakes. When he's not out on the water, you can find him skiing in the mountains, reading his favorite books, and spending time with his family.