Experienced skiers and snowboarders love to push the limits of what they are capable of. They relish reaching high speeds and challenging themselves on the most demanding ski slopes.
Luckily ski resorts cater to skiers and snowboarders of all levels, so those that like to be adventurous have the opportunity to take on steep terrain. Some people want to earn bragging rights of having conquered the most challenging ski slopes the resort has to offer.
In this article, we will highlight the 10 hardest ski runs in Colorado. So if you want to tick them all off, you know where to find them.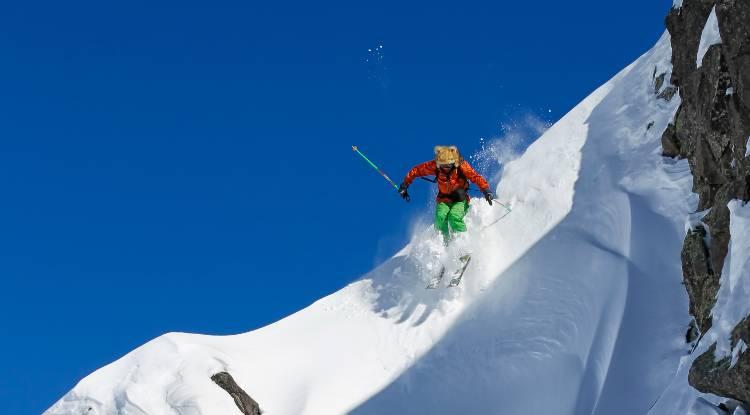 Image by Lone Pine from Shutterstock
Hardest Ski Runs In Colorado
1. Rambo, Crested Butte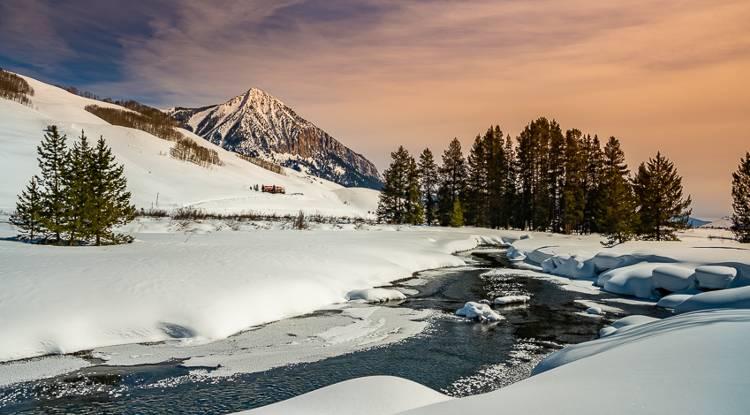 Image by Craig Whiteside from Shutterstock
Crested Butte is home to Rambo, the steepest lift-accessible tree-cut run in North America. This run is genuinely for experts due to its challenging nature, which doesn't just come from its 55-degree gradient.
There are lots of hidden hazards as you make your way down the 300-meter-long slope. Depending on snow depth, you have to be careful of tree stumps and rocks that poke through the snow down the entire length of Rambo.
The top of Rambo is often pretty rocky, as the steepness causes snow to roll off, exposing the unforgiving rocks. Setting off from the top is the most intimidating part of the run as you look down with your ski tips hovering over the edge.
However, if the snow conditions allow it, you can get some nice turns from about a third of the way down. You need to be able to focus on linking challenging turns for the entirety of the run, and many consider the whole run as a no-fall zone.
Rambo will leave a lasting impression on any skier or snowboarder who takes it on.
2. Dihedral Zone, Telluride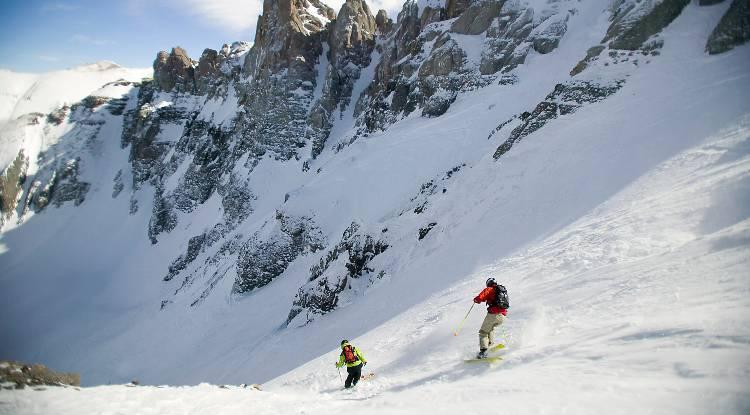 Image by DBSOCAL from Shutterstock
Telluride is a characterful town with western charm, but it also has some superb ski terrain. Many experienced skiers head to Telluride to experience the area's hikable terrain overlooking the box canyon.
One of the most legendary areas of Telluride is the Dihedral Zone. The zone is made up of a handful of challenging double-black diamond slopes.
These slopes include Dihedral Chute and Dihedral Face, located in the Black Iron Bowl. The bowl is well known for its in-bound deep powder, where skiers and snowboarders can shred 1,000 vertical feet in a selection of steep couloirs.
The classic Dihedral Chute is a must-ski if your skills are up to snuff. Also, you need to be prepared to hike for 15 to 20 minutes before you can drop in.
The Dihedral Chute is very steep and has lots of rocks you need to avoid. However, many of these rocks give you the chance to catch some big air if you fancy it and the conditions allow.
Dihedral Face is more open than the chute, and it faces northeast, so the colder temperatures preserve the snow for much longer.
3. The Six Senses, Breckenridge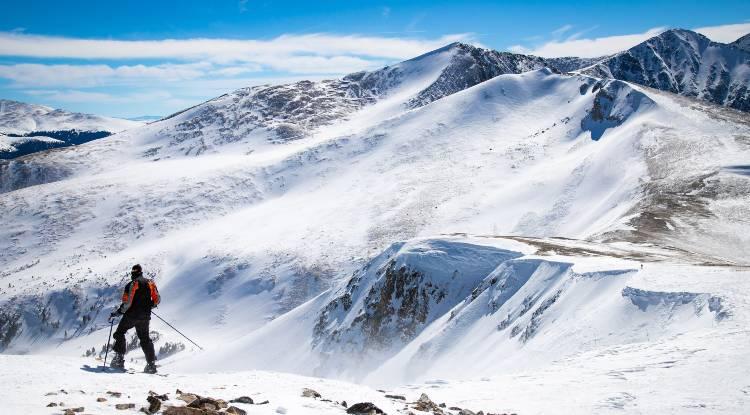 Image by Tinapat B from Shutterstock
Breckenridge is a legendary destination for skiers and snowboarders. It also has the highest quad chairlift in North America, topping off at 12,998 feet.
If you are visiting Breckenridge in the winter, you should head to Peak 9 and Peak 6 for some technical and challenging terrain. In fact, the terrain is pretty extreme, so you need to be in top form and be confident in your abilities.
The Six Senses is an area above the treeline and sits between Peaks 6 and 7. You have to hike to get there, but once you have dropped in, you will realize that the effort was worth it.
You will be greeted to a wide-open face littered with cliffs and couloirs. The many narrow chutes are lots of fun as you charge past the rocky outcrops. The Six Senses is very varied, so you can keep heading back and never get bored, creating your own favorite lines to suit the conditions.
The fact that you need to hike means that fewer people are inclined to head to The Six Senses. Therefore, it takes a while to get tracked out compared to more easily accessible terrain.
4. The Steep Gullies, Arapahoe Basin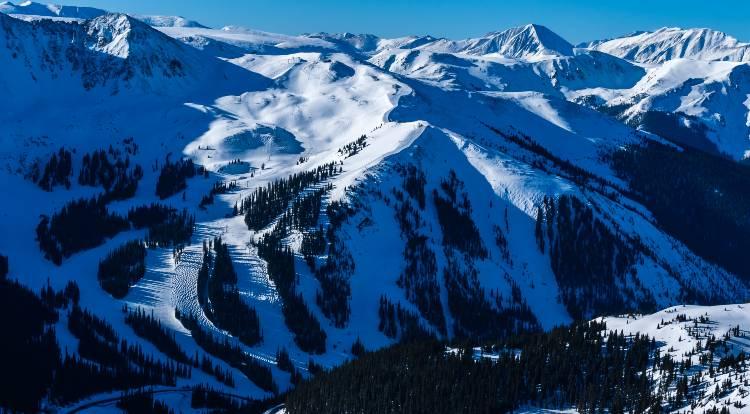 Image by Brian Wolski from Shutterstock
Arapahoe Basin (A-Basin for short) has some of the steepest skiable terrain in Colorado. Winter 2017/18 saw the opening of the Steep Gullies. This area was an excellent addition to A-Basin's backcountry terrain.
If you have conquered the other challenging runs of the area, head to the Steep Gullies to step it up a level, as they provide the most demanding skiing in the area. You can expect a selection of chutes with varying gradients and widths.
These double black diamond runs offer varied routes for the skiers and snowboarders who keep going back. But each gully is actually quite limiting in terms of lines, thanks to the rocks and trees.
You need to bring your A-game to The Steep Gullies to be able to navigate your way down. You also need to be prepared to walk 15 to 30 minutes from the bottom to the nearest chairlift.
If you are an expert skier, you will love The Steep Gullies in Arapahoe Basin. This area is challenging and rewarding, making you want to keep going back time and time again.
5. Prima Cornice, Vail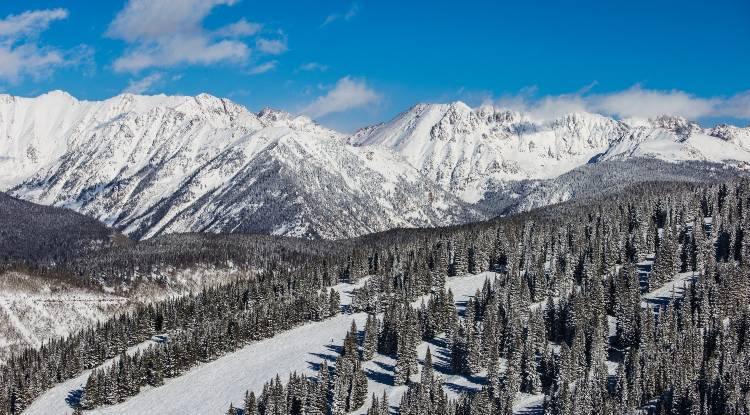 Image by Jonas Tufvesson from Shutterstock
Vail is another big-name Colorado ski resort famous for its expert terrain. Advanced skiers and snowboarders are probably more aware of Vail's Back Bowls, but they will be pleasantly surprised if they head to the front side.
They may also be scared witless, as this area is home to many cliffs, chutes, moguls, and a variety of features to challenge even the most seasoned skier or snowboarder. Arguably, the most challenging run is the Prima Cornice.
The Prima Cornice is probably the steepest run on the mountain and has a well-deserved reputation for its difficulty. Head along the ridge-line to access a short vertical slope for an exciting entry to an incredible open powder field.
Locally, everyone knows how dangerous Prima Cornice is, and a few people say that it should be closed. This comes from an accident that happened in 2012 when a 13-year-old was killed in an avalanche while skiing Prima Cornice.
This tragic accident is a reminder that even areas deemed to be safe by ski resorts have their dangers, not including the steepness and terrain features.
6. Body Bag Glades, Crested Butte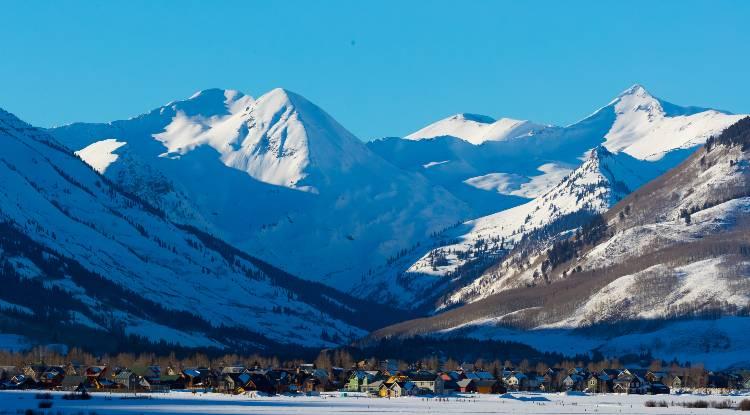 Image by Paul Rhee from Shutterstock
Crested Butte is one of Colorado's more charming ski resorts. Still, it also has some of the state's most extreme skiable terrain.
When you look at the names of some of the runs, you can get a good idea of how challenging they are and who should avoid them. One of those names should bring chills to your spine unless you really know what you are doing.
The run in question is known as "Body Bag," a 55-degree slope that drops 275 feet that provides an incredible challenge for anyone, no matter what your experience on skis or a snowboard is.
When you stand at the top of Body Bag, you can only see the horizon as the slope seemingly drops vertically below you. There is no chicken run to take the safe and easy way down; once you start sliding, you have to commit to the task at hand.
You better be good at landing cliff drops, too. At the bottom of the slope is a 10-foot cliff drop that is unavoidable.
The area where Body Bag is located is part of Crested Butte's "Extreme Limits" terrain. This is only for skiers and snowboarders with high-end skills or a death wish.
7. Wild Child, Loveland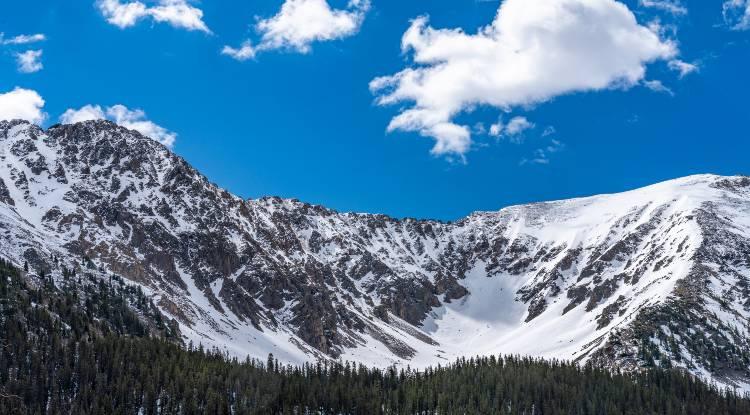 Image by Zachj6497 from Shutterstock
As you approach Loveland, Colorado, along the I-70, you may think the terrain looks pretty tame. However, this perspective is misleading, as there is some very extreme terrain around this innocently-named ski resort.
If you want to challenge yourself, head for Chair 9. The top of this chair sits at 12,700 feet on the Continental Divide and gives you access to double black diamond, Wild Child.
The gradient of Wild Child exceeds 50 degrees and is pretty intimidating. Looking down from the massive cornice at the top requires nerves of steel as you contemplate dropping in.
But you will have had enough time to psych yourself up for what you are about to do, as Wild Child is only reachable after a 10-minute hike. The good thing about the hike is that it puts many people off heading for Wild Child, so the snow remains in good condition after a dump.
The run isn't that long, though. Depending on the conditions, a reasonable skier or snowboarder can do it in a couple of minutes. As you progress down Wild Child, you will notice that it mellows out, allowing you to breathe a sigh of relief after the challenging top section.
8. Senior's Run, Telluride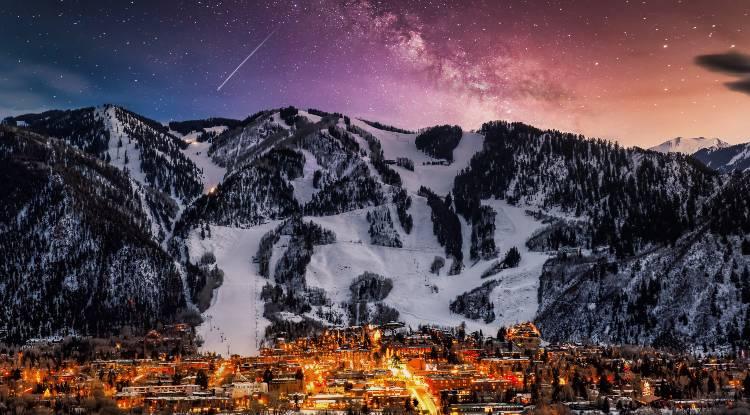 Image by jdross75 from Shutterstock
We are heading back to Telluride for what has been dubbed as "the sketchiest run in North America." If you like big mountain terrain, Senior's Run is the place to go.
The run is a rare beast, as it is extreme terrain located in-bounds. This run is not for ambitious amateurs, as it is strictly for brave and expert skiers and snowboarders.
Senior's Run is a blood-curdling couloir that drops off the top of Palmyra Peak, Telluride's highest point at 13,320 feet. You have to hike up a scarily steep slope for at least two hours to get there; some of it consists of vertical rock climbs.
Once you have caught your breath, you only have one way down. You have to get through a narrow gap between two rocks. This part of the slope has a gradient of 52 degrees and is sure to wake you up.
The whole run measures 2,125-feet and you can expect a selection of twists and turns around rocky outcrops and cliffs.
9. The Heathen, Sunlight Mountain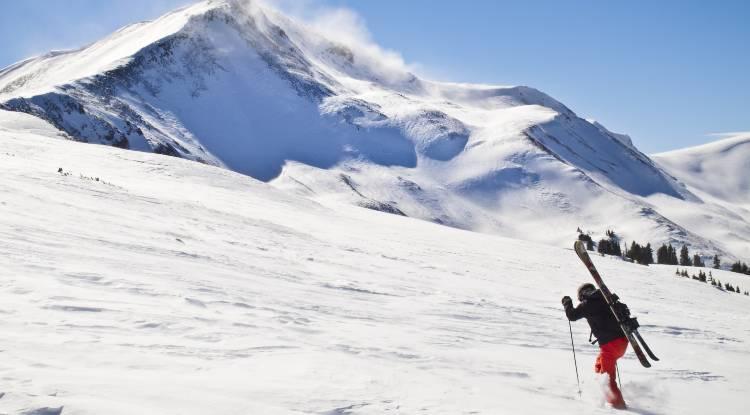 Image by Joshua Schutz from Shutterstock
The family-friendly Colorado ski resort of Sunlight Mountain may not be at the forefront of your mind when it comes to extreme ski terrain. But, it has a few options for expert skiers and snowboarders to challenge their skills.
One of the most difficult runs in Sunlight Mountain can be found off the East Ridge. The Heathen is a 52-degree slope making it one of the steepest inbound runs in the state.
It can be pretty deceptive, though, as the first section is pretty tame and has a gentle gradient. But after the first 100 yards, things start to get serious.
You need to commit to every turn to make sure you stay on your feet from this point. But if you are lucky enough to visit Sunlight Mountain on a powder day, you will love a run down The Heathen. It is regarded as a secret spot for locals, so don't tell anyone!
Every year Sunlight Mountain is the venue of The Heathen Challenge. This is a ski mountaineering race with an 80+ strong field of competitors.
The course is 11 miles long and takes in some of the area's most challenging backcountry terrain. Competitors climb 5,000 vertical feet by the end of the race, so make sure you are at peak fitness if you fancy giving it a try.
10. High Life, Crested Butte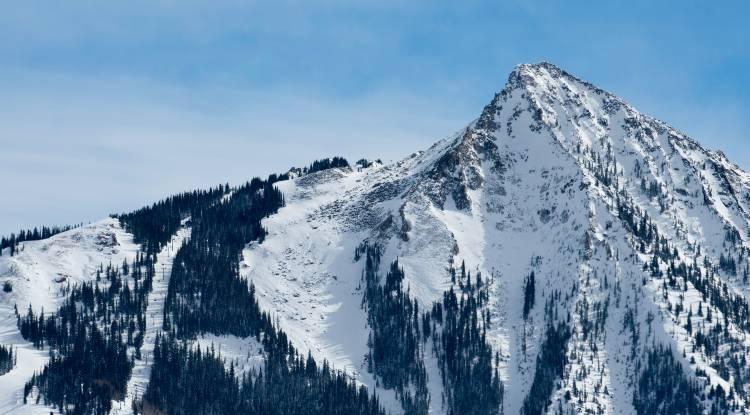 Image by Photoguy1057 from Shutterstock
Crested Butte has already appeared on this list. Still, parts of the terrain there are so intimidating that we are bound to find some of the most demanding ski runs in Colorado there.
One of these runs is known as "High Life" and is regarded by many skiers and snowboarders as one of Colorado's most challenging inbound ski areas.
You access High Life from the top of the North Face lift. But you need to hike along a ridge, trying to ignore the 150-foot cliffs while negotiating the tricky route.
When you reach the top and stand at the entrance to High Life, you may question your life choices with the intimidating view ahead of you. But you have to choose one of two entry points before you drop in.
If you choose the first entry point, you need to pick your way through a cliff band. But the second entry point requires you to sidestep down to the top of a 100-foot cliff.
The cliff is super scary as you cannot see a clear path until you are standing on the edge. The first entrance is more accessible, but you still need to drop an awkward cliff with no option of turning back.
Tips For Skiing Steep Terrain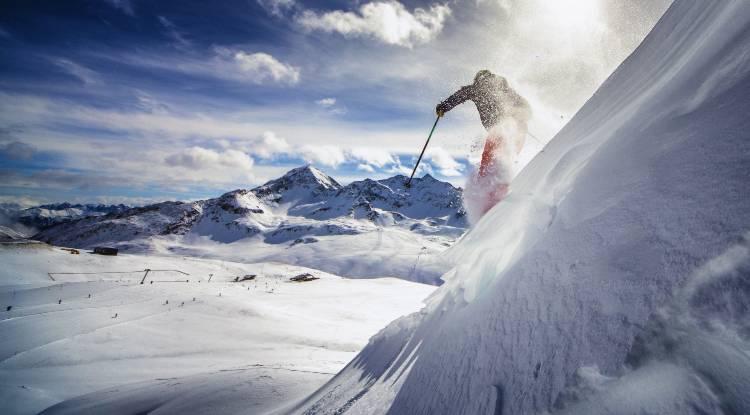 Image by Alex Egorov from Shutterstock
If you are an advanced skier, there is a good chance that you will want to take on some of these runs. But if you are out of practice, it is worth brushing up on your skills.
These difficult runs can be intimidating, but with some practice and experience, you can develop the skills to make your way down safely while having fun.
The best thing to do is book a lesson with a ski instructor before heading to any of these runs. A qualified instructor will be able to assess your skills and improve on them to allow you to take on more challenging terrain.
How To Maintain Your Balance While Skiing Steep Terrain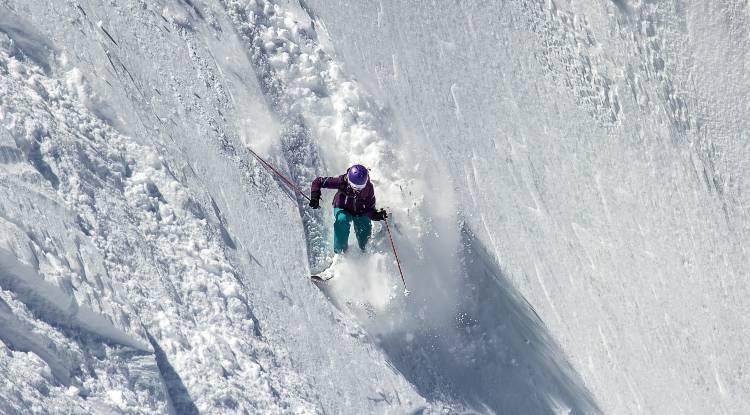 Image by MWiklik from Shutterstock
One of the critical elements of skiing on steep terrain is that you need to keep your balance. To do this, you need to do three things:
You should pay attention to where your body is in relation to your skis. It must be stacked over your skis, both side to side and front to back. This will give you the optimum control to react to the changes in terrain and allow you to turn efficiently.
The next thing to do is ensure your shoulders are always facing down the hill. But they should be slightly tipped over your downhill ski as you ski across the slope. Doing this will put more weight on your outside ski, so you can put more pressure on the edge.
The third element of maintaining your balance on steep slopes is to utilize your poles effectively. By firmly planting your pole, you can get lots of stability.
The technique for this is to reach and plant your pole downhill just before you come off your edges. Use the pole to guide you around the turn as you go around it before going across the slope in the opposite direction.
Use Skid Turns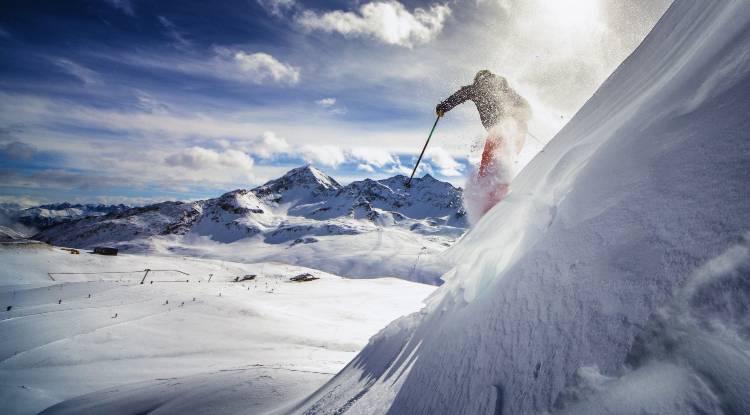 Image by Giorgio Peripoli from Shutterstock
Carve turns are used for fast skiing, but you can't always ski fast on steep and technical terrain. Therefore, you need to use skid turns.
Using skid turns will help you stay in control, as it will allow you to keep your speed under control while making it easier to release the edges of your skis for the next turn.
Performing a skid turn on a steep slope requires you to keep a low edge angle. The reason for this is that the sidecut of your skis won't engage too hard, which would accelerate your skis across the fall line.
Before you head to a steep slope, you should practice the pivot slip. This is a technique that will help you get your skid turns dialed in.
To practice the pivot slip, head to a groomed ski slope that you are comfortable with. Build up some speed, then twist your legs to bring your skis across the slope, but your upper body remains facing down the mountain.
Your skis should slip downhill for a couple of seconds. When you are ready, release the edges of both skis and turn them back across the slope in the opposite direction.
This simple drill will help you to maintain a low edge angle. This will allow your lower body and skis to twist while your upper body continues to point downhill, which is essential for skid turns on steep slopes.
Pick Your Line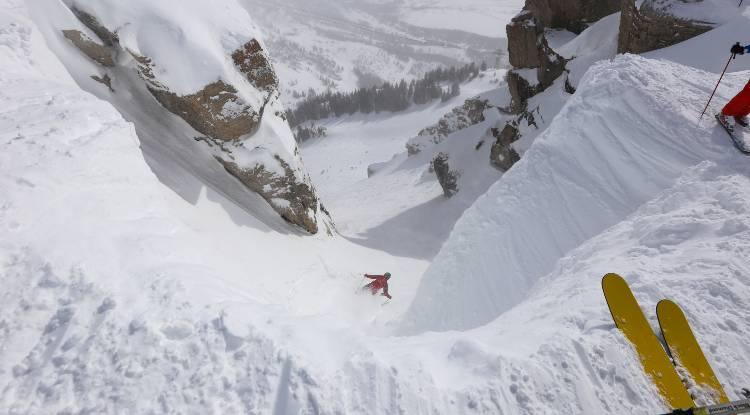 Image by CSNafzger from Shutterstock
You need to be prepared to get down a steep and technical slope smoothly. To do this, plan ahead rather than just coping with everything as you encounter it.
Planning your line makes a huge difference in how you get down the mountain. This goes for how easy and fun you can make it.
Before setting off from the top of a steep slope, take some time to scope out where the nice-looking snow is. You should also check for obstacles, icy patches, and things you can jump off for fun.
Pay attention to the features you can see and think about your ability. This way, you can get a good idea about how fast to go and whether you want to have fun with them or avoid them.
You should carry on your observations as you ski. Keep your head up and be on the lookout for fun lines and dangerous sections. It is best to plan your next two turns and get into a rhythm.
Final Thoughts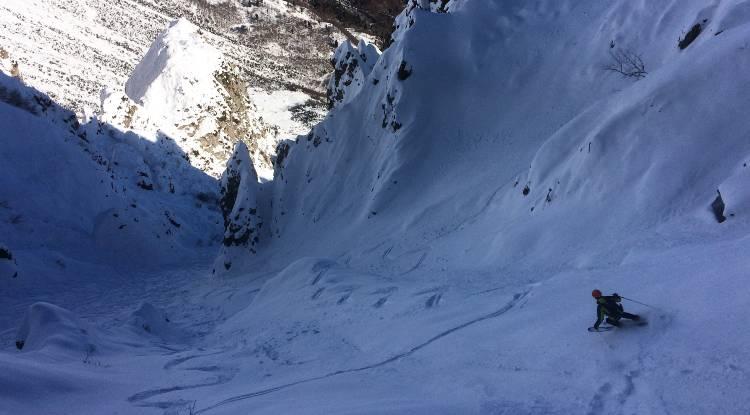 Image by MWiklik from Shutterstock
Now you have some bucket list runs to do in Colorado. But it is essential to stay within your ability. Don't attempt any of these runs unless you have the experience and skills to get down them in relative safety.
If you are not there yet, book some lessons. An instructor will take you to the best places on the mountain for you to develop your skills for the more challenging slopes.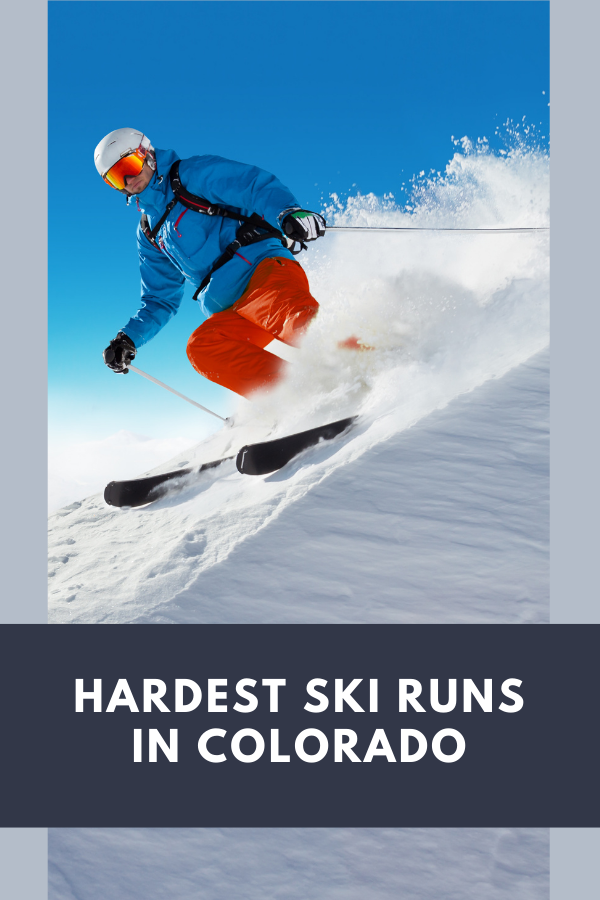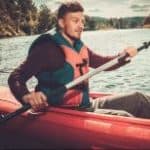 Author: Peter Salisbury
Pete is the Owner of KayakHelp.com. Born and raised in Cleveland, Ohio, he grew up kayaking, fishing, sailing, and partaking in outdoor adventures around the Great Lakes. When he's not out on the water, you can find him skiing in the mountains, reading his favorite books, and spending time with his family.