When purchasing a kayak, it's critical to choose one of the right length.
Seven-foot kayaks, in particular, while rare, are popular among some beginner kayakers and kayakers looking for something with extra maneuverability.
Due to the smaller size of seven-foot kayaks (compared to larger ones that are 12 feet long, for example), it's easy to maneuver them.
Seven-foot kayaks are also great for rivers and whitewater rafting due to how easy it is to turn them, which also makes them great playboats.
In this article, we will be exploring the four best seven-foot kayaks.
Let's get into it.
Best 7 Foot Kayaks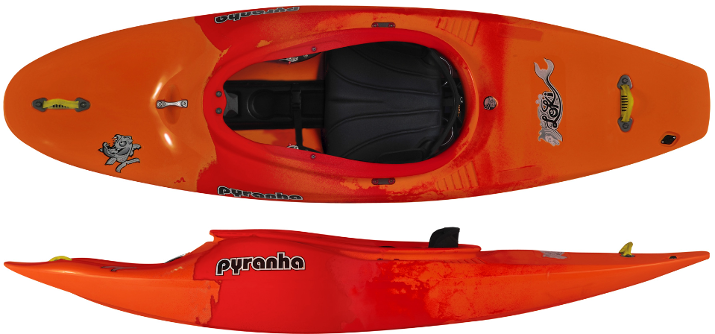 The Pyranha Loki actually comes in several sizes: small, medium, and large. The small and medium sizes are 7'1" in length, while the large size is 7'2" in length.
There are other differences between the small and medium sizes. For example, the small size has a smaller width, less volume, and a lighter weight than the medium size, despite both of them being the same length.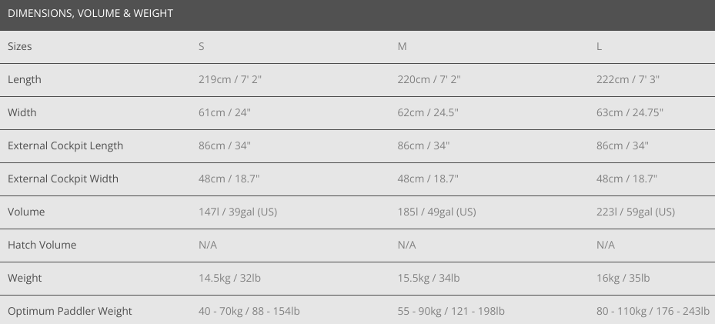 The Loki weighs just 32–25 pounds (depending on the size), making it a perfect lightweight kayak.
This kayak is perfect for tricks and downriver kayaking. It's light and nimble, and it navigates eddies easily.
It's great for doing cartwheels on the water as well, including slow rotation cartwheels.
Due to its small size, you can change direction quickly, including in rapids. If you do happen to capsize, you can easily roll back upright without much effort due to the design of this kayak.
Not only that, but it's great for vertical kayaking, if that is your thing, when you encounter an eddy or hole.
In terms of the design, you will notice the slicey, sharp ends, continuous rocker, and the forgiving edges. With a padded seat and grab handles, it is also surprisingly comfortable.
While not exactly a playboat, it is pretty close, while also allowing for slower tricks, like slow rotational cartwheels.
If you are looking for something fun to play with, this is the boat for you!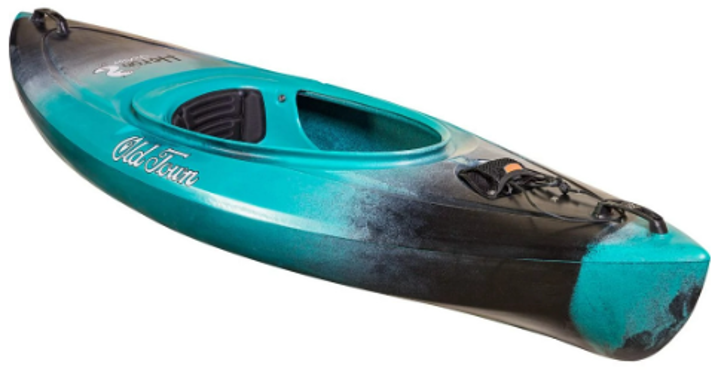 This kayak is seven feet and five inches long. It is a youth kayak, so if you are looking for something for your kids, it's a great choice.
It comes in a beautiful photic color (a sunrise color is available as well), and it is made of a single-layer polyethylene hull that is lightweight yet durable. Weighing just 26 pounds, this kayak is nimble and incredibly easy to maneuver, so it won't be difficult for your child to navigate with it.
It comes with a padded and contoured seat that is designed to fit a child's body, as well as a lightweight foam billet.
To transport the kayak, you can use the handles on the bow and stern.
The kayak supports Old Town Canoe's Tag Along Tow System, which is a tow system that allows parents to tow their children to shore when they get tired of paddling.
However, it is not recommended to use the towline in waters that are not calm. In any case, you should not be taking your child kayaking when the weather forecast is bad, as it is not safe.
Despite being lightweight, the kayak supports a weight capacity of 89 pounds (not including the boat itself), which is sufficient for most youths.
Of the few kayaks on the market that are between seven and eight feet, this is the best one for youths.

The Pyranha Rebel is another seven-foot kayak that is designed for youths. It has a weight of 27.5 pounds and a weight capacity of up to 110 pounds, which should be enough for your child.
The width is 22 inches.
With a responsive hull, this nimble kayak is easy to maneuver and perfect for beginner kayakers.
It is currently available in an interesting Red Rock color, which is a combination of red and black. Two other colors, Smoking Gecko and Fire Ant, are currently sold out, but you can always check back to see if they are back in stock.
The good news is that you can pay in four installments via Shop Pay. It doesn't require a credit check; it will only pull a soft credit check that won't affect your credit score to see if you qualify.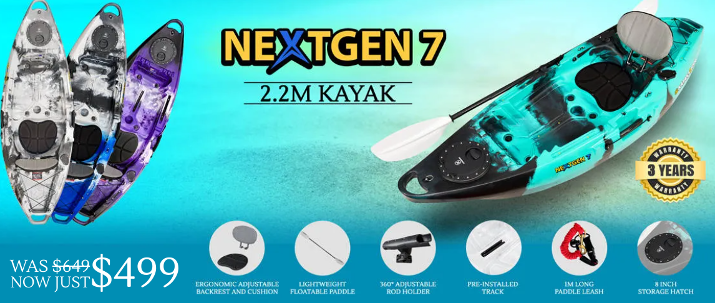 This 7-foot kayak is manufactured by Kayaks2Fish, but it is based in Australia. If you live in Australia, it's a good option.
It's great for all kinds of kayaking, including recreational kayaking. It is also suitable for all types of waters, including rivers, lakes, and dams, and it comes with a lightweight paddle and paddle leash.
Meanwhile, the seat has a comfortable backrest and cushion, ensuring that you can kayak for quite a while without getting tired.
There are back and front handles molded in, which makes this kayak easy to transport. There are also built-in rod holders, which allows you to store your fishing rods.
Remember, this is a fishing kayak.
There is also a storage hatch, which provides a place to store your fishing gear and tackle. It is located in the front of the kayak and easily accessible from the seat due to the small size of the kayak.
In addition, there is an open storage space in the back, where you can tie down items like a cooler.
It has a total length of just over 86 inches (around 7'1").
Conclusion
It is pretty difficult to find seven-foot kayaks, as there are not many on the market.
Youth kayaks tend to be around six feet, while most adults prefer much longer kayaks, as seven-foot kayaks are pretty limited in terms of stability and performance.
Nevertheless, there are a few on the market, and we have listed them here. You may also find other options at local stores and branches of chains like Walmart, Target, and Dick's Sporting Goods.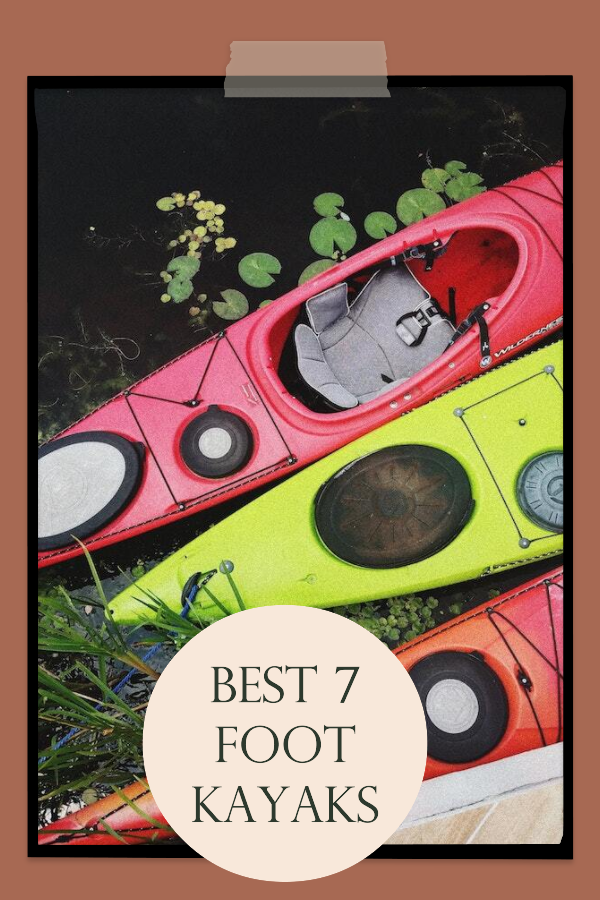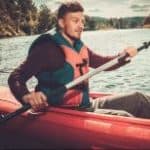 Author: Peter Salisbury
Pete is the Owner of KayakHelp.com. Born and raised in Cleveland, Ohio, he grew up kayaking, fishing, sailing, and partaking in outdoor adventures around the Great Lakes. When he's not out on the water, you can find him skiing in the mountains, reading his favorite books, and spending time with his family.