Bioluminescence is a phenomenon in which living organisms give off light. Most bioluminescent organisms live underwater, and the light they emit comes from chemical reactions in their bodies.
Bioluminescent creatures make the ocean incredibly beautiful and stunning at night when they are present.
One of the best ways to truly experience bioluminescence is to go kayaking in areas with a significant number of bioluminescent creatures. It will allow you to go further from shore and see a greater number of these stunning creatures.
With that said, here are 10 locations perfect for bioluminescent kayaking that you should not miss.
Best Places for Bioluminescent Kayaking
1. Florida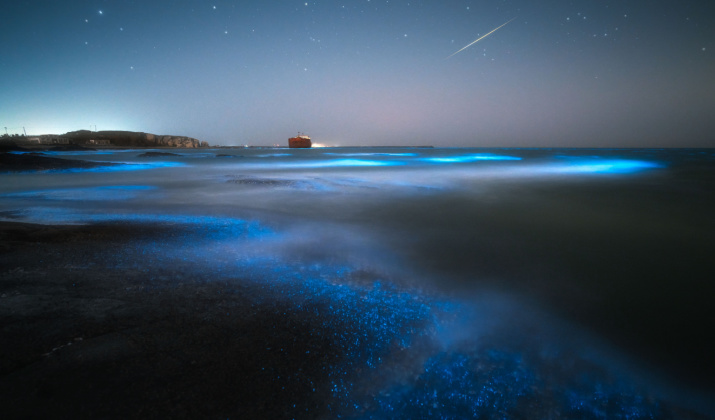 Image Source : Shutterstock
The great state of Florida has many awesome kayaking spots for experiencing bioluminescence.
Cocoa Beach, in particular, is a popular spot for bioluminescent kayak trips. The type of organism you will find in the waters around this city in Florida is a plankton called dinoflagellates.
Bioluminescent creatures light up for different reasons. Some of them light up when they think they are in danger, for example.
The response may serve to warn others or to scare away predators.
In any case, dinoflagellates tend to light up when touched or agitated, so people wanting to see them can put their paddles in the water and drag them as they kayak.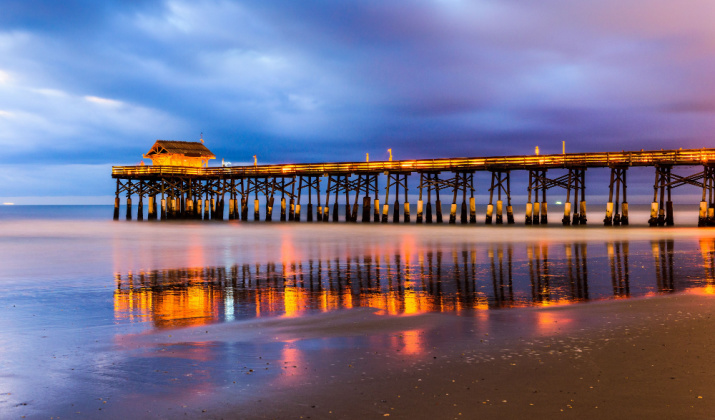 Image Source : Shutterstock
So, where can you go kayaking in Florida? The waters near Merritt Island National Wildlife Refuge is a great spot, because there are a lot of plankton there that light up.
There are even companies that offer guided kayak tours at night there. For example, here is a tour on Viator that you might be interested in.
Of course, if you're an experienced kayaker, you can always go by yourself and save some money.
Cocoa Beach itself is a popular launch spot. However, many people head to the Banana River.
Titusville, around 40 minutes away from Cocoa Beach, is another popular launch spot for bioluminescent kayaking. Like Cocoa Beach itself, there are various companies offering bioluminescent kayaking tours.
However, in terms of where to stay, Cocoa Beach is probably a better choice. It's more of a resort town and tourist destination than Titusville, which doesn't have as much of a selection of great places to stay on a vacation.
The bioluminescent creatures in the area are present year round. However, the best time to view them, without a doubt, is during the summer months up until late autumn.
Even November is a good time, as there are a lot of comb jellies that light up around them.
2. Puerto Rico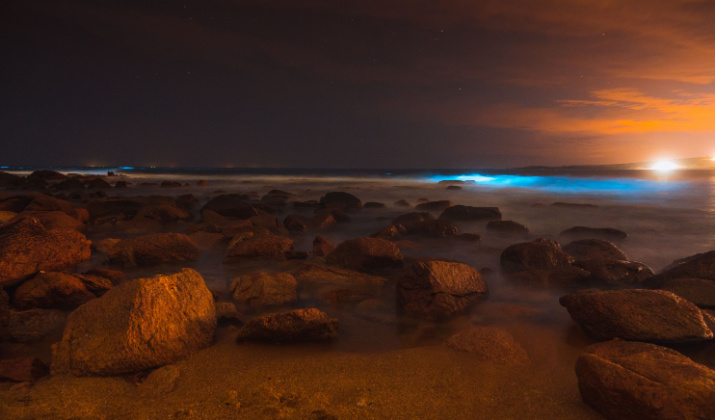 Image Source : Shutterstock
Puerto Rico is also a fantastic place, with plenty of spots for bioluminescent kayaking.
Glass-bottom kayak tours are extremely popular in Puerto Rico. That's because transparent kayaks give you the best opportunity to see bioluminescent creatures.
Image Source : Shutterstock
One of the top places to go on a bioluminescent kayaking tour in Puerto Rico is Mosquito Bay in Vieques, also known as Bahía Bioluminiscente or Puerto Mosquito Bioluminescent Bay.
It is located on the island of Vieques and well known as a hotspot for tourists looking to see bioluminescent creatures. There, there are many of the dinoflagellate Pyrodinium bahamense, which is a type of phytoplankton, also found in places like the Bahamas.
They emit a bluish light when they are agitated, lighting up the waters and turning the bay into a stunning spectacle.
According to Discover Puerto Rico, the official tourism website of Puerto Rico, Mosquito Bay earned the Guinness World Record for featuring the brightest bioluminescent effect. It was even included in Condé Nast's list of the top seven wonders of the world.
To get to the island of Vieques, you will need to take a ferry. There are various small planes that go there as well.
3. Tomales Bay, California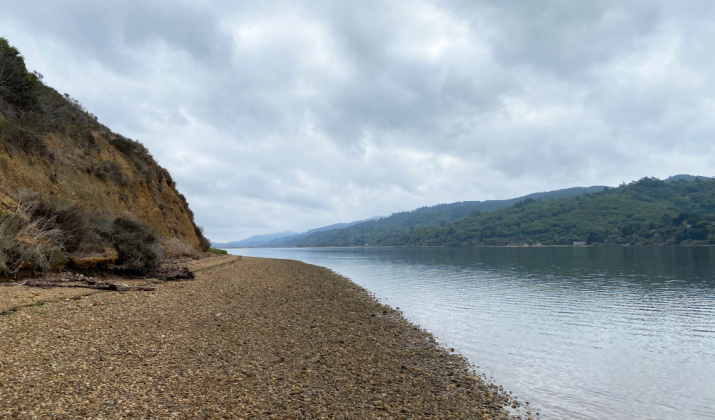 Image Source : Shutterstock
Tomales Bay in California is an inlet of the Pacific Ocean in Marin County, California. Napa Valley Paddle is a company that offers bioluminescent kayaking tours in the bay.
The season is from July to October, which is when Napa Valley Paddle offers its tours. However, since spots can be limited, it's best to book in advance.
The presence of hundreds of marine dinoflagellate in the bay is what gives it its bioluminescence. When disturbed by the movement of water caused by paddle strokes, they emit a whitish, bluish light, causing an amazing effect.
Image Source : Shutterstock
Sometimes, schools of these marine creatures travel together, emitting a phosphorescent trail that looks incredibly beautiful.
A tandem kayak (or a four-seater boat) is provided, as well as paddles and a life jacket. Two tour guides accompany each group, and an EMT is on standby on shore with a radio, ready to assist when needed, so the tour is safe.
Another major provider of night kayak tours in the bay is Blue Waters Kayaking. You will need to book in even groups, as only tandem kayaks are provided.
The tour lasts for three hours, with the first half an hour or so consisting of on-shore preparation. Again, it's recommended to book in advance when possible, so you can secure your spot on the tour.
4. Seattle, Washington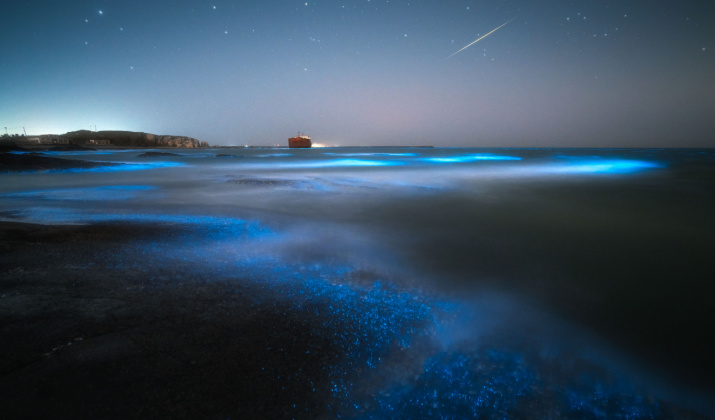 Image Source : Shutterstock
Next on our list is Seattle, Washington. You might wonder whether a city like Seattle could even offer such an experience, but the answer is a resounding yes.
Olympic Outdoor Center offers bioluminescence kayak tours in Port Gamble Bay in Seattle. The tours usually take place under a full moon, but even when it is overcast, you can still see the bioluminescence in the bay.
The tour includes the kayak, safety equipment, kayak lights, head lamps, and accompanying guides. You don't need any experience, and all ages can join the tour.
If you can't make it for the full moon tours, you can check out Olympic Outdoor Center's summer calendar, as there are other tours on offer as well.
5. Costa Rica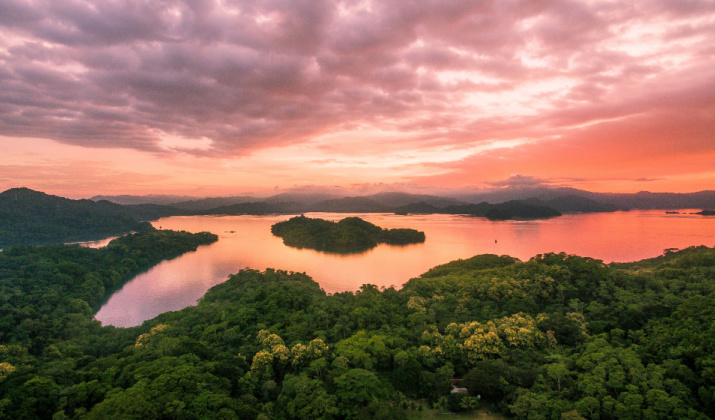 Image Source : Shutterstock
Costa Rica is also known for bioluminescent kayaking, and there are plenty of affordable flights from the US from carriers such as Spirit Airlines.
There are many places where you can spot bioluminescent creatures at night in this beautiful country.
Punta Cuchillos, on the Gulf of Nicoya, is well known as a hotspot destination for bioluminescent kayaking. This tour in Paquera Bay in the Gulf of Nicoya is just one example of the many tours being offered to interested kayakers visiting the area.
One of the things that make the Gulf of Nicoya so good for bioluminescent kayaking is that the algae in the water that emit light are present all year round. It is one of the few places in the world where you can view bioluminescent creatures throughout the year.
The other top spot to go on a bioluminescent kayaking tour in Costa Rica is Golfo Dulce Bay in Puerto Jimenez. Again, the dinoflagellates are visible all year round, making Costa Rica a year-round destination for this kind of tourism.
Of course, Costa Rica has a lot more to offer than just bioluminescent kayaking; there is a reason it is one of the most popular tourist destinations for US tourists. Fortunately, you do not need to get a visa beforehand if you are traveling to Costa Rica as a US citizen.
6. San Juan Islands, Washington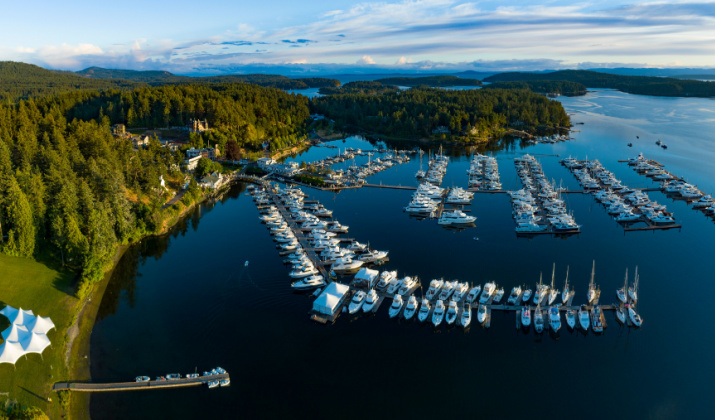 Image Source : Shutterstock
Bioluminescent kayaking off the San Juan Islands is a great nighttime activity if you are in Washington.
Discovery Sea Kayaks is a well-respected provider of kayaking tours in the area. Spots are limited, though, as the tours usually take place when the moon is small.
While kayaking under a full moon can be an interesting experience, it also means there is more light, preventing you from fully experiencing the glowing waters.
When you go on a tour with Discovery Sea Kayaks, you will be accompanied by guides who hold a Washington State Kayak Guide License. The tour takes up to four hours, with two hours on the water, allowing you enough time to fully experience the illuminated waters.
The best time to see bioluminescence in the San Juan Islands are in the summer months, but they are often visible at other times of the year as well.
If you want to do it yourself, I would recommend choosing Roche Harbor on the northwest side of San Juan Island as the best spot for setting off on your kayak. There, you will see very reactive organisms emitting bioluminescent light.
7. Indian River Lagoon, Florida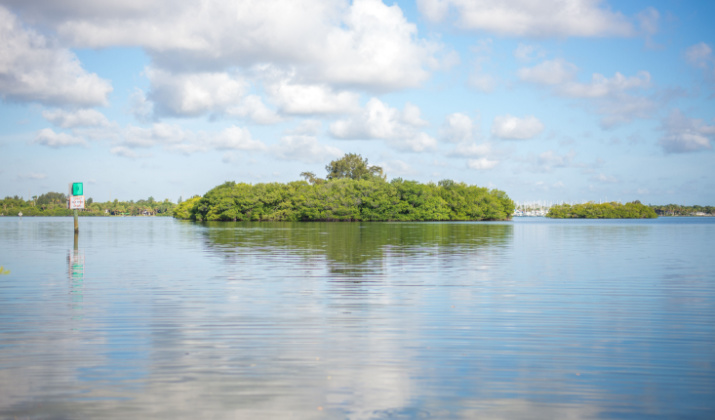 Image Source : Shutterstock
The Indian River Lagoon in Florida is another area in the United States known for its bioluminescent creatures.
Mosquito Lagoon and Haulover Canal in Merritt Island Wildlife Refuge are the two places we'll be recommending.
Mosquito Lagoon Aquatic Preserve, part of the Indian River Lagoon waterways, is best for bioluminescence during the summer months of June to October, when the waters really glow and come alive with brightness.
The dinoflagellates in the waters emit light when you paddle your kayak. Every stroke causes them to light up.
The Haulover Canal is also a great launch spot for seeing bioluminescent creatures in the Indian River Lagoon. You can easily get there from Titusville, Cocoa Beach, Orlando, and other areas in Florida.
There are many companies offering bioluminescent kayak tours on the Indian River Lagoon, such as this one. As usual, booking in advance is highly recommended to ensure you can secure a spot in time.
8. La Parguera, Puerto Rico
Image Source : Shutterstock
Back to Puerto Rico! This US territory is abundant with glowing algae. Another place to enjoy bioluminescent kayaking experiences on the great island of Puerto Rico is in La Parguera, a bioluminescent bay located in a town called Lajas.
Lajas, in the southern part of Puerto Rico, is a two-hour drive from San Juan, which is where most people fly into when they visit Puerto Rico.
The dinoflagellates are beautiful to look at.
But what makes La Parguera special?
The difference between La Parguera and the other bays of Puerto Rico known for their bioluminescence is that La Parguera allows swimming! Yup, you read that right; you can go swimming together with these beautiful glowing underwater creatures.
So, not only can you kayak, but you can swim as well, so bring appropriate clothing.
There are many companies offering tours in the area. You have a lot to choose from, but it's always recommended to plan in advance, as some tour companies can get fully booked quickly.
If you just want to rent a kayak, there are plenty of options as well; not to worry. For example, Parguera Kayak Rentals offers both daily and weekly kayak rental options to tourists visiting the area.
Long-term rentals are available as well. All kayaks offered for rent by this company are well maintained and kept in excellent condition, and they are also made of high-quality materials.
Parguera Water Sports is another company worth looking into. The Bioluminescent Bay Kayak & Swim Tour is one good option, as is the Sunset Swim and Kayak Bioluminescent Bay.
Both of those options are suitable for people of all ages, and they combine kayaking with swimming for a fantastic and fun experience during your Puerto Rico vacation.
A private boat tour is also available, if you are interested. However, it does cost quite a bit more.
If you are visiting San Juan, I would highly recommend finding time to drive down to Lajas and experience the bioluminescence of Parguera. Sure, it's not the only place to see it in Puerto Rico, but you can't pass up on the opportunity to swim in bioluminescent waters!
9. Fajardo Bio Bay, Puerto Rico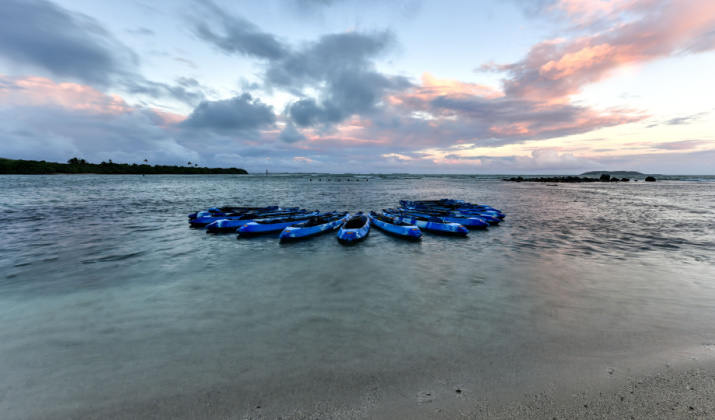 Image Source : Shutterstock
Fajardo Bio Bay in Puerto Rico is another top-notch bioluminescent kayaking destination.
There are many tour companies offering guided kayak tours at night to view bioluminescent creatures. For example, Puerto Rico Eco Tour offers such a tour using tandem kayaks in Fajardo, Puerto Rico, at a very affordable price.
In addition to tours, there are many kayak rentals available in the area for those who would like to enjoy the waters by themselves.
If you are an experienced kayaker and are aware of how to kayak safely at night, this could be a good option for you. There is more flexibility compared to tours, which may only be available during certain dates and times and which may get fully booked in advance.
So, what's special about Fajardo Bay? Well, Fajardo Bay is the biggest of the three bays in Puerto Rico which offer bioluminescent experiences.
During the daytime, there are plenty of kayaking experiences to enjoy in Fajardo as well. There are many small mangroves that you can explore.
So, rent a kayak and get out there, either during the day or at night.
10. Luminous Lagoon, Jamaica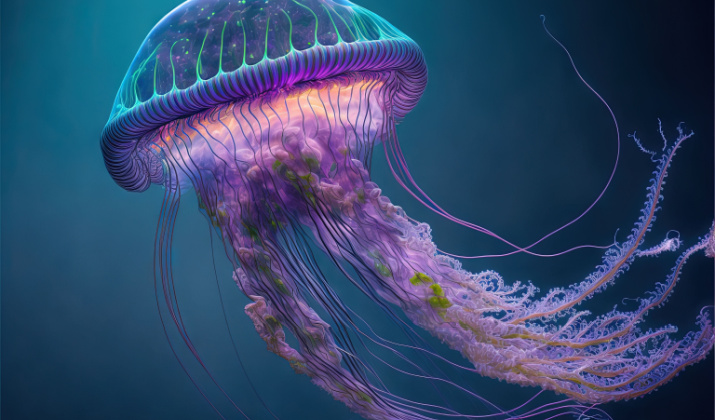 Image Source : Shutterstock
The Luminous Lagoon in Jamaica is also known for bioluminescent waters. That shouldn't be a big surprise, considering its name.
Jamaica is a top tourist destination for Americans, and for good reason. There are cheap flights to the country sold by budget airlines such as Spirit Airlines, so getting there is not expensive.
The lagoon stretches from a small town called Rock to a place called Falmouth. The lagoon has an interesting history.
Back in the 1700s, the sugar trade was booming in Jamaica. At that point in time, Falmouth and the lagoon were important points in the sugar trade, serving as a port for importing and exporting.
There are millions of dinoflagellates in the lagoon, and they light up with a bluish green color. One of the things that makes the lagoon special is that you can easily take a dip in the shallow areas of the lagoon, which are just five feet deep.
That means that even if you are not a good swimmer, you can swim together with these glistening algae. Don't worry, they are not dangerous in the slightest; they are like harmless fireflies, but under the water.
There are many companies offering tours in the lagoon. You can find companies offering swimming tours and others offering boat tours.
Just make sure that the company is offering a kayak tour before you book, so you are not disappointed. Either way you choose to experience the bioluminescence of the Luminous Lagoon in Jamaica, you will not be disappointed in the slightest.
If you are staying in Montego Bay, as many tourists are, there are tour companies offering transfers to Falmouth so you can experience the Luminous Lagoon.
It is just 45 minutes away from Montego Bay, so it's perfect for a day trip, and you can get back at night after seeing the bioluminescence for a few hours.
Conclusion
In summary, the best time to experience bioluminescence is usually during the summer. That is because the algae are out in full force.
Also, it's best to see them at times when the moon is not too bright, as the light makes it harder to view them, especially when the moon shines on the water. However, you can still view them under a full moon.
It is recommended to book a guided kayak tour. If you are experienced, you can venture out solo, but a tour guide will know the best spots to see the bioluminescent creatures.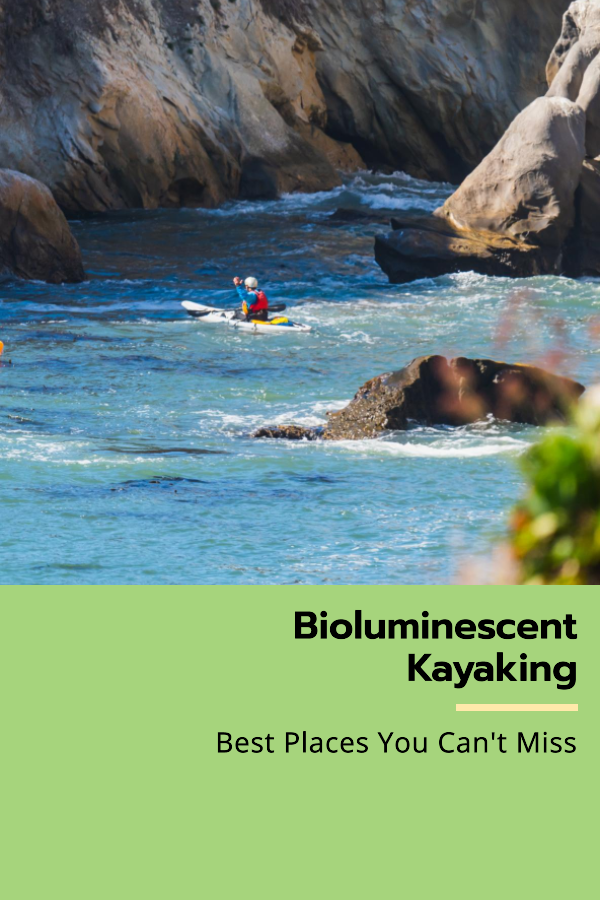 Author: sudeep goyal