Not all kayakers are rule-followers, but it does take some stress out of the equation if you know the boating rules and regulations for your state and region. Of course, things change as you move from county to county as well.
Fortunately, the penalties for violating local kayaking rules are usually nominal. That being said, it is worthwhile to avoid those penalties by becoming aware of the answer to this guide's pressing question: do you need a license for a kayak in your state?
In the first section of this guide, we are going to provide a concise answer to this question. Then, we will also address several of the most common kayaking questions regarding rules and regulations.
Let's hop in and get to paddling (by the rules this time!).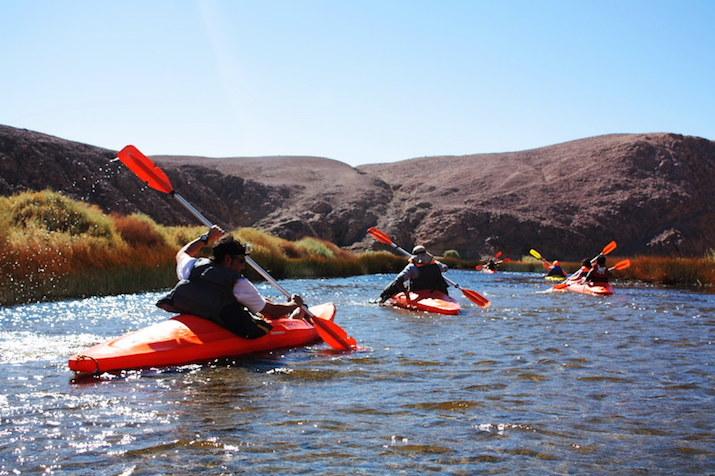 Photo by Mauro Pizarro on Unsplash
Do You Need A License For A Kayak In Your State?
Photo by Viktor Jakovlev on Unsplash
Fortunately, there are zero states that require a boating license to operate a kayak on any waterway. That said, some states do require the registration of a kayak.
Currently, there are six states that require all owners of kayaks (and canoes) to register their paddle craft in certain situations. Those states include Alaska, Illinois, Ohio, Oklahoma, Iowa, and Minnesota.
Pennsylvania also requires some kayak owners to register their vessel if they are using particular access points that are managed by the state's Fish and Boat Commission.
Previously, Arizona also required kayak registration for all boat owners. However, that requirement was repealed more than 20 years ago due to the state's lack of funding and inability to return services to paddlers at a level corresponding to the cost of registration fees.
Additionally, there are several states that have recently proposed new registration requirements regarding the legal use of kayaks and other paddle craft. Those states are Alaska, Connecticut, Maine, Montana, Oregon, Washington, New Hampshire, and Idaho.
How Do I Register My Kayak?
Photo by Katie Moum on Unsplash
If you live in one of the states that require you to register your kayak, you will need to look up the management agency with whom you must register. Fortunately for you, we are going to provide links to the boating regulation management agencies for each of those states.
What If I Travel To A New State?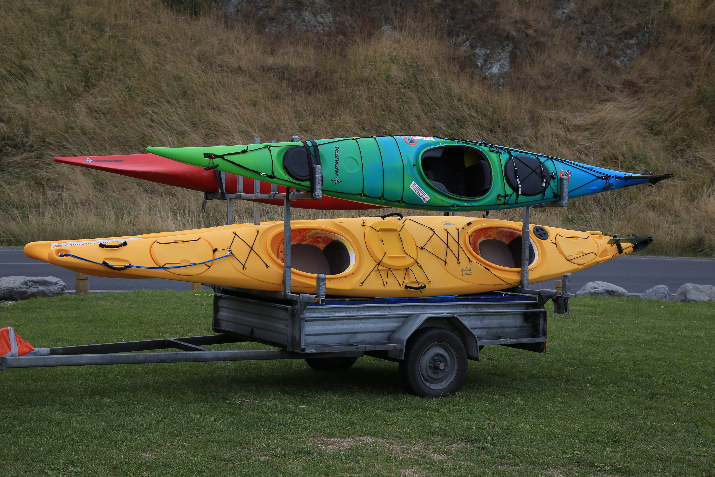 Photo by Nareeta Martin on Unsplash
For the most part, you will not need to worry about registering your kayak in order to paddle in a new state if you are just traveling there temporarily.
If you are moving there permanently, however, you should investigate registering your kayak once you have a new physical address in that state (for states that require registration of course).
In some cases, registrations from other states may be honored in a new state for a fixed period of time. This is usually somewhere between 30 and 60 days to allow a sort of grace period for kayakers moving to new states.
That being said, you may need to be conscious of permits and other boat launch fees when you are traveling with your kayak. Some places may charge access fees in order to launch your kayak onto certain waterways in order to try to restrict the number of paddlers on particularly sensitive waterways.
What If You Make Modifications To Your Kayak?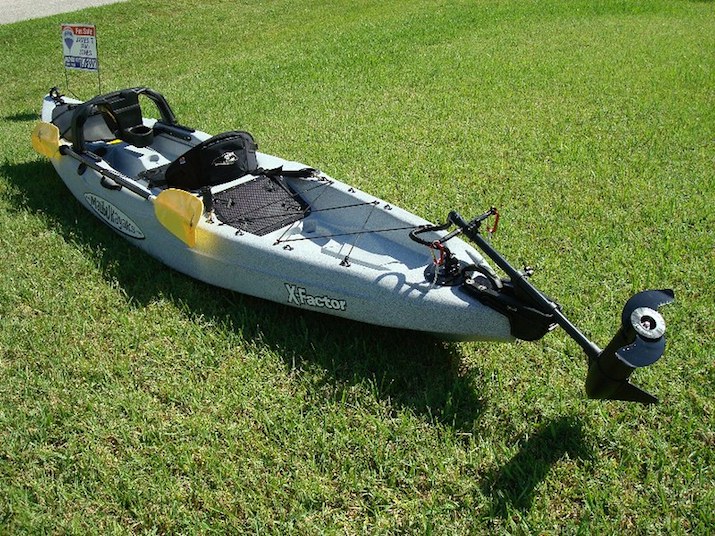 Photo by Fisher Hunter on Flickr
If you make certain modifications to your kayak, you will need to register it and apply for a boating license. The main modification that will require a boating license is adding a trolling motor to your kayak.
You can get away with a pedal-drive system and still avoid the boating license requirement. Any time you add a form of electric propulsion to your kayak, however, you will need a boating license.
This is mainly because you will be able to travel at higher speeds, which comes with the added risk of running aground and injuring yourself or others.
This is why some states will also require kayakers with trolling motors on their kayaks to take a boating education course.
That being said, some states have restrictions that depend on the length of your kayak. Usually, longer kayaks are going to be subject to additional laws and restrictions when compared to shorter kayaks.
Why Would States Require a License For A Kayak?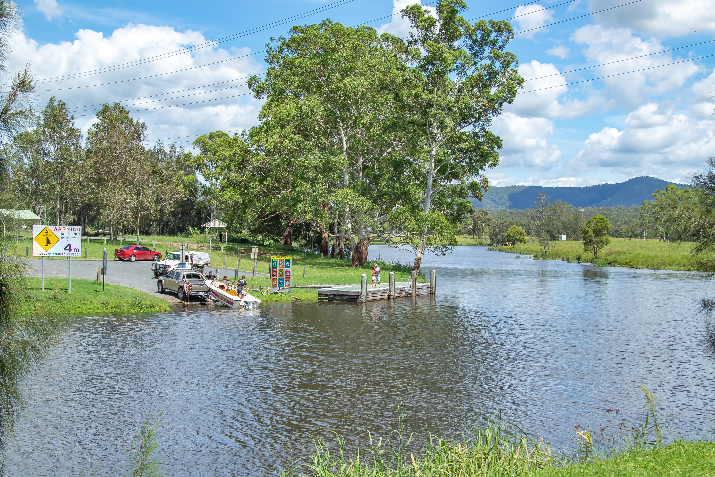 Photo by Lynda Hinton on Unsplash
There are a number of reasons and they are all going to vary based on different legislative decisions that have been made in those states. The main incentive, however, is to collect additional fees that can be used for the maintenance and construction of boating facilities.
After all, somebody needs to pay when the boat launch you always use needs to be repaved or the dock you launch from needs to be rebuilt.
Plus, there are costs associated with maintaining boat ramp parking lots, covering clean-up efforts on your favorite waterways, and keeping those boat ramp restrooms clean and stocked with toilet paper.
Bolstering land conservation initiatives and improving public access to waterways are a couple of other reasons that a state may seek to raise funding by implementing new boating registration and licensing laws.
That being said, the main argument against registration fees for kayaks is that funds collected are rarely used to benefit the paddlesports community. More often than not, they go towards improvements or developments that skew towards benefiting the motorized boating community.
In addition, many folks that are against registration and licensing regulations argue that the funds collected are rarely substantial enough to cover administrative fees and law enforcement costs. So there is rarely little economic revenue leftover for improvements.
To avoid getting too political when diving into this issue, we will say that one potential benefit of having kayakers register their vessels and place a sticker on them is easier kayak identification for law enforcement officials.
Whether it helps in the retrieval and return of lost or stolen property or it aids in the efforts to locate and rescue a lost or injured kayaker, it can sometimes prove helpful to have a record of who a kayak is registered to.
To cover both sides of the aisle before we move on, this can also be solved if kayakers take the time to file an adequate float plan with friends, family, or law enforcement officials before they head out on the water.
A proper float plan should include the names of all paddlers, makes and colors of kayaks, launch date and time, proposed return date and time, general route of the proposed paddle, and other pertinent information.
What Else Do You Need On Your Kayak To Be Legal?
There are a few other kayaking accessories that you should have on board if you get stopped by local law enforcement. So let's review them quickly and touch on why each is so important to your kayaking safety.
Personal Flotation Device (PFD)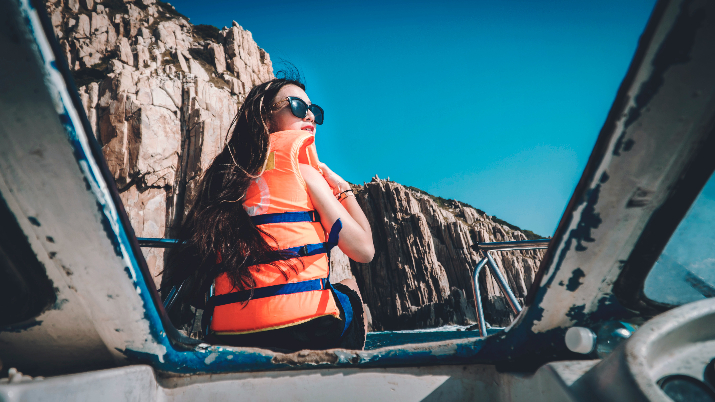 Photo by Digital Sennin on Unsplash
Technically, a correctly sized PFD is the only item that you can be fined for if law enforcement officials find that you don't have one on your kayak.
If you have multiple people on your kayak, you will need enough life vests of the correct sizes for every paddler.
PFDs save lives and it is as plain and simple as that. The vast majority of kayaking deaths and injuries are the result of paddlers neglecting to wear a properly fitting PFD.
If you need to add a PFD to your arsenal to be legal when kayaking in your area, we recommend checking out our articles on the best life vests for kayaking and the best kayak fishing PFDs.
Also, a personal flotation device is only as good as the person who puts it on. So we would also recommend checking out this video on how to properly fit your life vest to make sure it is snug.
Signaling Devices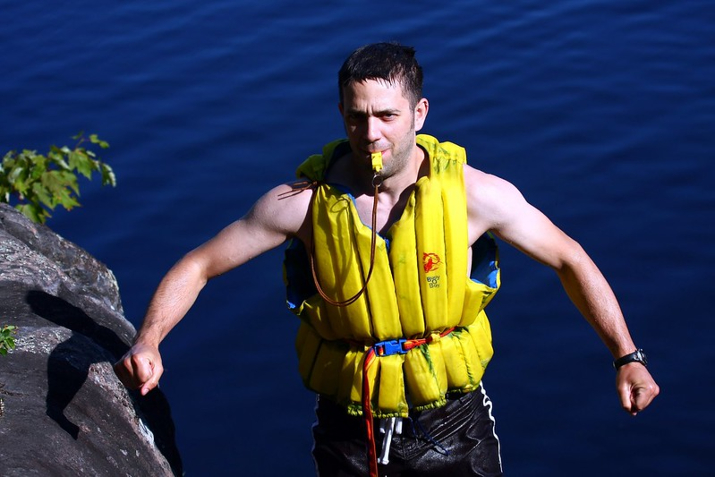 Photo by Martin Cathrae on Flickr
You will need signaling devices on your kayak in case of emergency as well. This includes both audible and visual solutions for alerting other kayakers and boaters to your presence in case you need help.
In terms of an audible signaling device, you can get something as simple as a waterproof whistle and attach it somewhere on the outside of your PFD. It makes sense to keep it within easy reach of your mouth in case you need it quickly.
For a visual signaling device, you will have a few more options. The most basic solution would be to get some sort of waterproof headlamp with a flashing function that has a little bit more visual appeal than a standalone light.
For paddling at dawn, dusk, or after the sun has gone down, we recommend getting one of the best kayak lights and turning it on as soon as the sunlight has faded.
Those of you who are interested in sea kayaking or long-distance kayaking expeditions in freshwater or saltwater should invest in a set of emergency flares that you can keep in a waterproof container in your kayak for emergency signaling purposes.
Bilge Pump and Sponge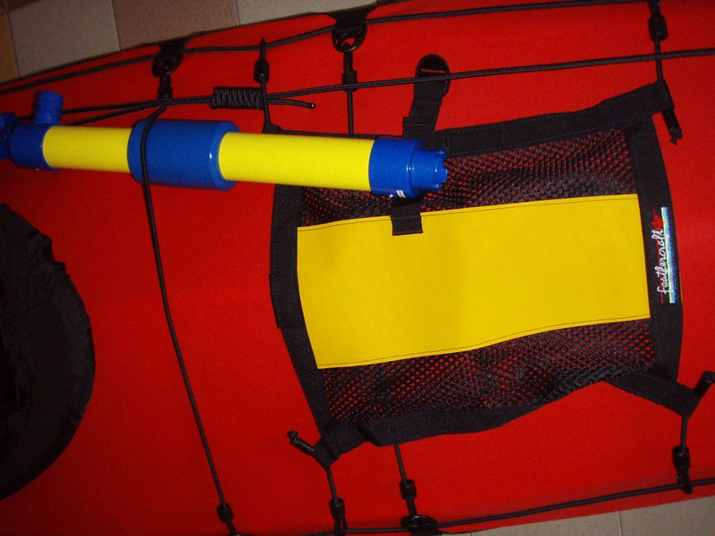 Photo by Yellow Submarine on Flickr
If you paddle a recreational sit-inside kayak or a touring kayak, you will also need to have a bilge pump and sponge on board at all times. These pieces of essential kayak safety equipment will help you remove water from the cockpit of your kayak.
They are not necessary for sit-on-top kayaks because water will naturally drain out of the cockpit through the scupper holes in that type of kayak.
That being said, sit-inside kayaks can fill up with water quickly if you happen to capsize and need to execute a wet exit. They can also fill up with water if you are kayaking in an area that is experiencing heavy rainfall.
A kayak with a bunch of water in the cockpit will be slower, less responsive, and less stable than an empty kayak. So keep these accessories within arm's reach while you are paddling a sit-inside or touring kayak.
Other Items
Photo by Jim Flanagan on Flickr
Legally speaking, you technically don't need to bring anything else on your kayak in order to be considered legal in the eyes of the law. That doesn't mean that going out with only the items mentioned above will keep you safe and prepared for anything that can happen on the water.
There are plenty of other pieces of equipment that can be useful depending on the type of kayaking you are doing. Examples include a GPS unit, dry bag, emergency radio, and so much more.
As a former employer of mine used to say, "It is not a matter of if you will need it but, instead, it is merely a question of when it will be absolutely critical for survival. With that thought in mind, we highly suggest reading through our full printable kayaking checklist.
Do I Need A License For Kayak Fishing?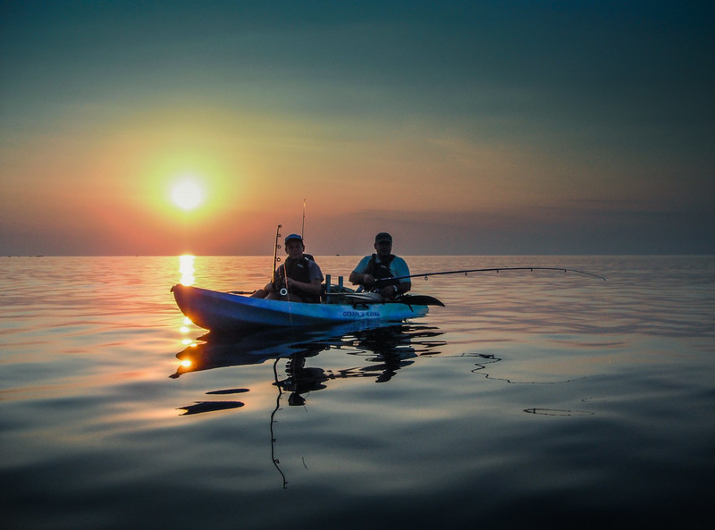 Photo by Tihomir Dimitrov on Flickr
If you are in one of those six states we mentioned above, you will need to register your kayak and obtain a fishing license from the state you will be doing most of your kayak fishing in.
For folks that live in any of the other 44 states, you will still need to obtain your state's fishing license in order to fish from your kayak. So go ahead and check out the fish and wildlife website for your specific state to make sure you have an up-to-date fishing license on hand before you take your kayak out.
If you happen to live on a border between two states, you may need to purchase a fishing license in each state if you like to fish in lakes, rivers, or creeks on both sides of the border.
In some of these situations, however, you may be able to purchase a single license that covers fishing areas regulated by interstate management agencies.
What If I Go Paddling On The Ocean?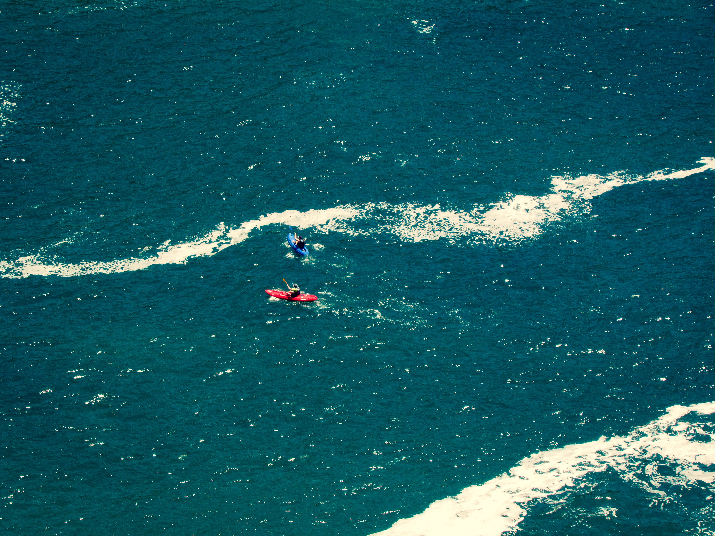 Photo by Zander Janzen Van Rensburg on Unsplash
If you are going to be doing most of your paddling on the ocean, you will need to become familiar with United States Coast Guard (USCG) regulations for paddle craft.
This is because many coastal waterways are patrolled by the Coast Guard as well as local law enforcement officials. Fortunately, there is a lot of overlap in these regulations so you shouldn't need to study each for hours on end to make sure you are in compliance.
That being said, there are even some inland lakes and waterways with Coast Guard presences. Lake Tahoe, for example, is patrolled by county officials in four different counties (in the northwest, northeast, southeast, and southwest corners of the lake) as well as the U.S. Coast Guard because of its sheer size.
Due to their size, it is highly likely that the Coast Guard has a presence on the Great Lakes as well. For kayakers and paddleboarders, this can actually be reassuring because it means that there are more eyes on the water that are ready and willing to lend assistance if you are in trouble.
Final Thoughts
Photo by Murat Bahar on Unsplash
The good news about kayaking, canoeing, paddleboarding, and most other forms of human-powered watersports is that it doesn't take a whole lot to make sure you are on the right side of the law before you go out.
That being said, there are several critical skills that all beginners should learn before simply renting a paddle craft and heading out. Plus, the required skills will differ depending on where you paddle and the type of kayak you rent.
For these reasons, we recommend that all beginners take a lesson or (at the very least) study our article on how to paddle a kayak. That article covers all of the basics that you should know before sitting inside a kayak.
The reality, however, is that it is impossible to learn how to kayak by simply reading about it. You will need to get out on the water and practice, fail or mess up, alter your technique, and try again.
During this process, it can be very helpful to have a skilled kayaker or instructor by your side. He or she will be able to give you real-time feedback on your body position, stroke execution, and much more.
So, if you are a beginner, go get yourself signed up for a kayaking lesson somewhere in your area. If you know how to kayak and you simply want to know whether or not you need to get a kayak license once you purchase your own kayak, we hope that this guide has answered that question!
As always, we also want to wish you the happiest, healthiest, and, in this case, most law-abiding paddling adventures during the coming season!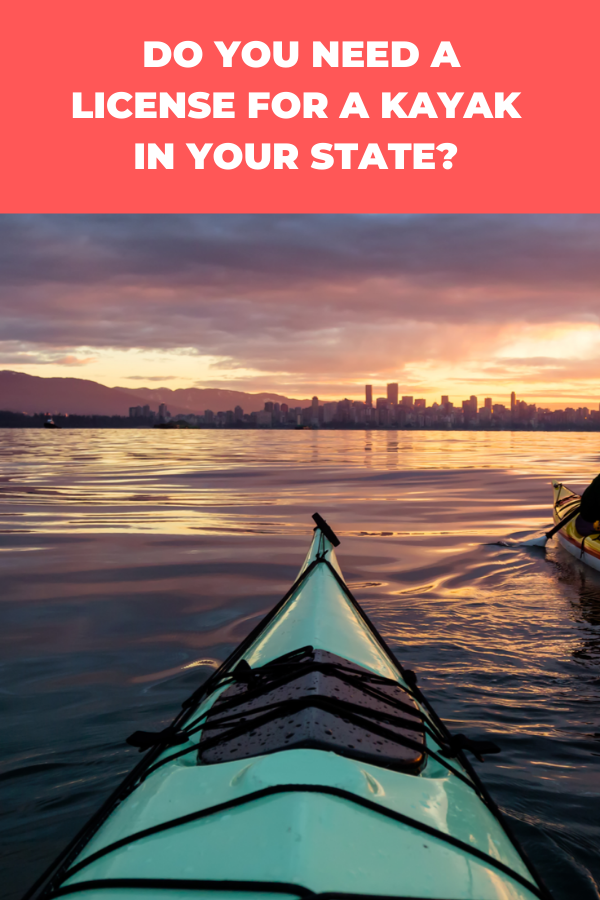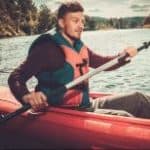 Author: Peter Salisbury
Pete is the Owner of KayakHelp.com. Born and raised in Cleveland, Ohio, he grew up kayaking, fishing, sailing, and partaking in outdoor adventures around the Great Lakes. When he's not out on the water, you can find him skiing in the mountains, reading his favorite books, and spending time with his family.