The pandemic saw the closure of many ski lifts around the world. This led to people finding other ways to get a non-lift assisted snow-fix.
Many people bought ski touring gear and splitboards to get to the top of the mountain. Others decided to take up cross country skiing.
Those that took up cross country skiing enjoyed the many benefits associated with the sport. But from the outside looking in, cross country skiing may seem like a lot of effort for some people.
So is cross country skiing hard?
The short answer is yes; cross country skiing requires lots of physical effort. However, this should not stop you from giving it a go, as it is as hard as you want it to be.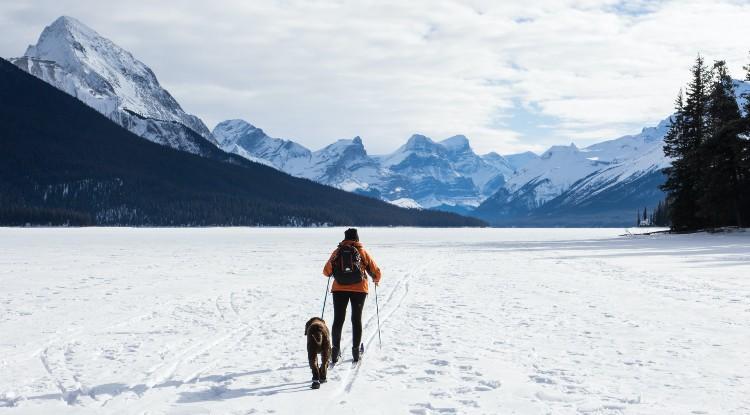 Challenging Competitions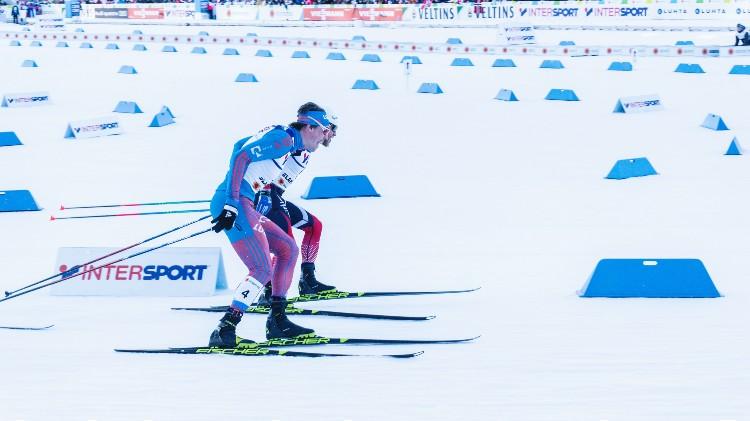 Competitive cross country skiers are among, if not THE fittest athletes in the world. To keep their fitness levels to the required level, they train in freezing temperatures for many hours throughout the winter.
They also need to keep their fitness levels as high as possible during spring, summer, and autumn. They cannot afford to start from scratch when the snow falls.
There are many different races that cross country skiers compete in. The longest cross country ski race takes place North of the arctic circle, the Nordenskioldsloppet, which is 220 kilometers long.
The Nordenskiold Loppet is quite a notable exception. But generally, long cross country ski races are up to 33 miles long.
Cross country ski race courses consist of long distances and steep climbs. The effort required to complete the required distance often sees competitors diving over the finish line and collapsing with exhaustion.
Even with the brutal nature of these races, competitors love them. They revel in challenging themselves and conquering the course while beating their rivals.
You Don't Need To Be An Elite Athlete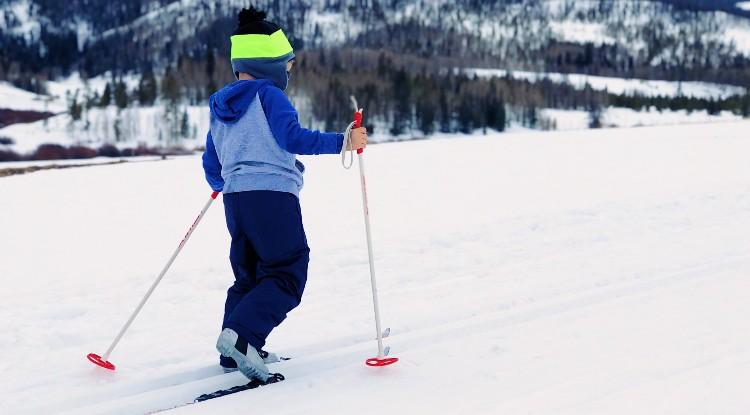 The competitions mentioned above are challenging. But you don't have to be a committed athlete to get into cross country skiing. After all, everyone has to start somewhere.
Cross country skiing is actually relatively easy to get into or even just try out. As long as you have the necessary equipment and a place to do it, you don't need lots of extra stuff.
If you want a low impact form of exercise this winter or want to experience the mountains in a new way, cross country skiing may be for you. Most ski resorts have at least one cross country ski track allowing you to give it a try.
Health Benefits Of Cross Country Skiing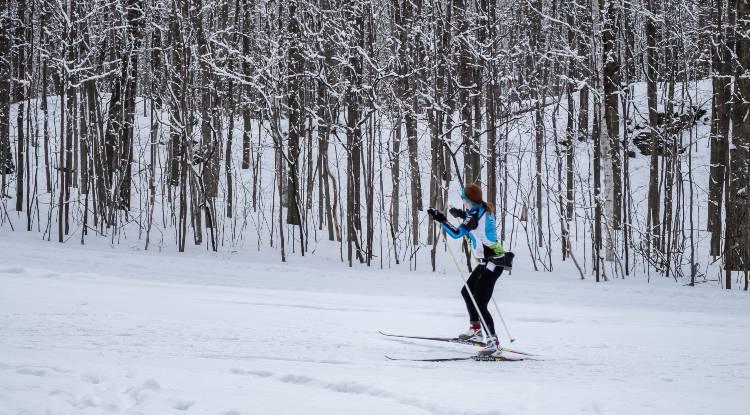 Using your body to power through a cross country ski track is very good for you. For this reason, many people use it as a form of exercise during the winter months. Here are some benefits of clipping into those skinny skis:
Cross Country Skiing Is Full-body Workout
Pushing with the poles in your hands and the action of propelling yourself with your legs creates a full-body workout. You use your muscles in a way that uses most of their range of motion to create forward momentum.
But, your core muscles also get a workout, as they provide you with balance and coordination. It is no wonder why ski fitness machines are so popular.
It's A Great Calorie Burner
Studies show that cross country skiing burns more calories than any other exercise. If you push hard for an hour, you can burn up to 1,122 calories. This goes to show how fit competitive cross country skiers are.
Cross Country Skiing Is Excellent For Cardio
The intense aerobic nature of cross country skiing improves your heart's health. But, unlike other sports or exercises, it doesn't overstress a particular muscle group.
Good cardiovascular health means your heart has a higher capacity for pumping blood efficiently. Cross country skiing improves cardiovascular health, as it keeps your heart rate elevated for a sustained amount of time.
Develop A High Level Of Physical Fitness
Experienced cross country skiers are roughly 40% fitter than the average fit person. This demonstrates that cross country skiing is a good choice if you want to, or need to improve your physical fitness.
Cross Country Skiing Is Great For Social Interaction
As cross country skiing is easy to get into, it is open to people from all walks of life. No matter your age or fitness level, you can go cross country skiing to some degree.
Therefore, cross country skiing is a great family activity. It is also an excellent way to catch up with friends by hitting the track together.
Some ski resorts have cross country ski clubs that add an extra social element to the sport. They also host events and help their members train for races.
It Is A Good Stress Reliever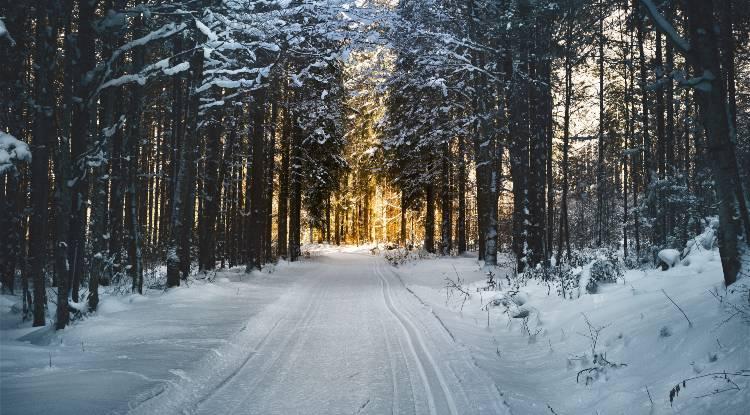 Combining pine forests, fresh air, and exercise is very good for your mental health. Also, getting away from work and screens in favor of a tranquil setting calms you down.
An hour or two of cross country skiing in the fresh air with stunning views refreshes you for the rest of the day.
Cross Country Skiing Improves Your Range Of Motion
Cross country skiing requires you to move in a way your body was designed to move. You use a wide range of motion that not only builds muscle but increases your flexibility.
These actions result in functional strength that translates to other activities and for everyday life.
It Improves Your Stamina
When you get to a fitness level that allows you to ski for longer, you will have lots of stamina. In turn, this will give you more energy for everything else you do.
An Effective Cross-Training Activity
If you do lots of summer sports, cross country skiing is a great way to maintain your fitness during winter. It prepares your muscles to cope with the build-up of lactic acid while enhancing your fitness.
It is also a great fitness activity for alpine skiers when the weather is bad or time is tight.
How To Get Into Cross Country Skiing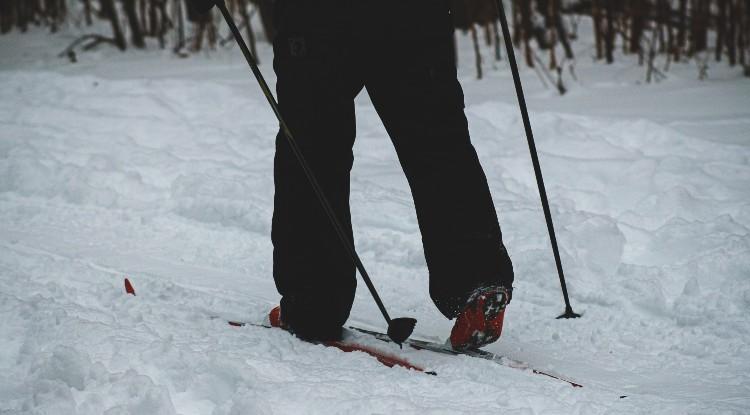 If you want to experience all the benefits cross country skiing can give you, it is time to get started. The following steps will lead to enjoying the outdoors and exercising in a whole new way.
Step 1 – Work On Your Fitness Beforehand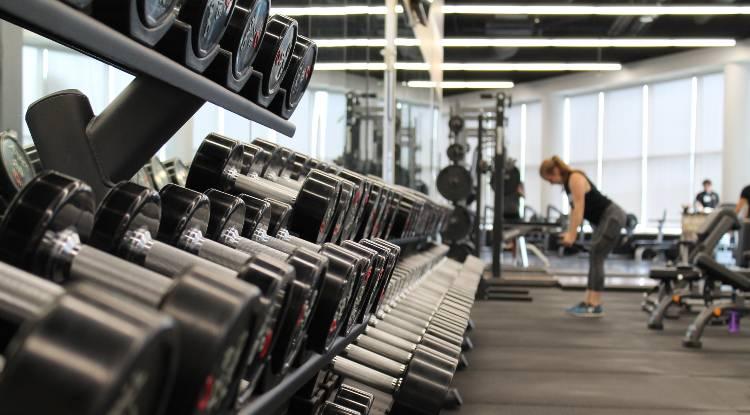 You can start cross country skiing no matter what your fitness level is. However, you will benefit from it more if you have a good base level of fitness.
As we have discussed, the physical nature of the sport requires you to put in a lot of effort. This effort comes from every part of your body.
To prepare your body for cross country skiing, it is a good idea to start exercising a few weeks before the winter begins. Doing any endurance sport such as cycling or jogging will put you in good stead for a few laps of the cross country skiing track.
You may also want to do some Nordic walking, as you use poles similarly to when you are on skis. The motions help train your body to coordinate the opposite arm and leg movements you will need.
Many serious cross country skiers use inline skates to mimic cross country skiing movements. They even use special roller skis for a more realistic experience.
Step 2 – Find A Cross Country Ski Track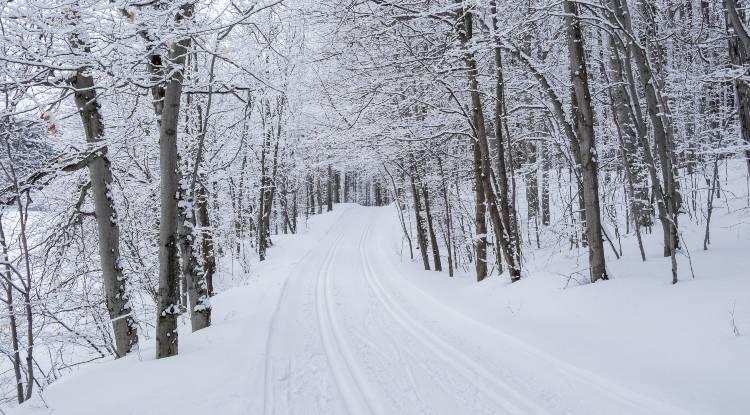 Most ski resorts have cross country ski facilities. But some are better than others.
As a newbie to cross country skiing, you need to find a resort with some low-altitude tracks. Tracks have different difficulty ratings, too, so you need to find easy ones that are reasonably flat and not too long.
Look for tracks that are rated as green and blue for your first few cross country ski sessions. These are suitable for beginners, and skiing on these won't put you out of your depth at this early stage.
Step 3 – Hire An Instructor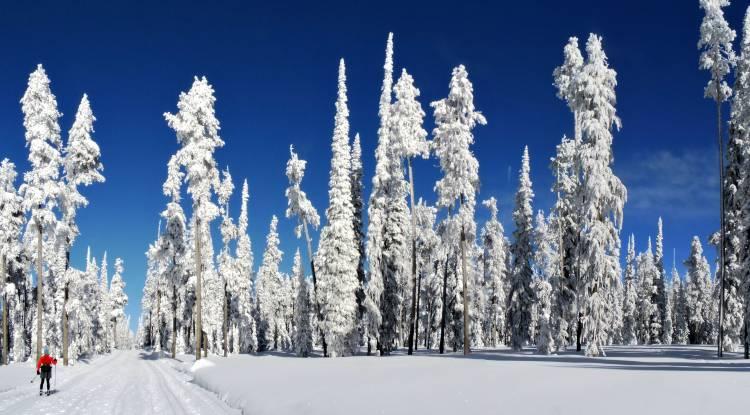 Many people will just give cross country skiing a go with no instruction. Although this isn't as dangerous as trying downhill skiing alone, it is not advisable.
A cross country ski instructor will be able to shorten your path to success. They will teach you the necessary techniques to ensure you are doing it correctly.
By taking out the trial and error of teaching yourself, you will progress much more quickly. Also, you will be able to ski faster and more efficiently using the correct techniques.
The other reason to ensure you get cross country ski instruction is safety. The most common cross country skiing injuries are Cruciate ligament injuries, which can be prevented using the proper technique.
Within an hour or so, your cross country ski instructor will tell you how to push off, glide and brake safely. They will also teach you how to fall in the safest way possible to prevent injury.
With all this in mind, hiring a cross country ski instructor will be better for you in the long run.
Step 4 – Pick A Style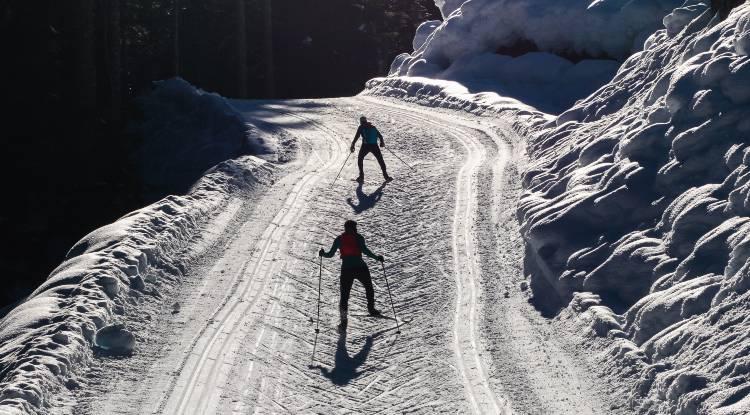 Cross country skiing has two distinct styles, classic and skating. Therefore, you need to have a think about which style you want to do before you take up the sport.
The first reason why you need to choose a style is that they use different equipment. The second reason is that it is a good idea to focus on one style, so you can master it.
Most people regard the classic cross country skiing style as the easier of the two. It is more natural, as it uses the same motion as walking or running.
The main basis of the classic cross country skiing style is the 'diagonal step'. When your left arm places your pole in front of your body, your right foot and ski are behind your body.
As you move forward, you switch your arm and foot position, as they are always diagonal to each other. Learning the correct technique at the beginning makes progression much more manageable.
Not getting the technique right leads to bad habits, which are hard to correct.
Many people choose the classic style of cross country skiing for its lower intensity and reduced strain on their cardiovascular system. The classic style also makes inclines easier to ski.
However, if you have a background involving inline skating or ice skating, you may want to take up the skate style of cross country skiing.
The skate style is more challenging and dynamic than the classic style. It involves pushing off the inner edge of one ski to glide on the other.
You use the poles to give you an extra push and to help you maintain your balance. Skate cross country skiing is much harder work than the classic style, but you can go much faster and climb hills much easier.
Step 5 – Get The Equipment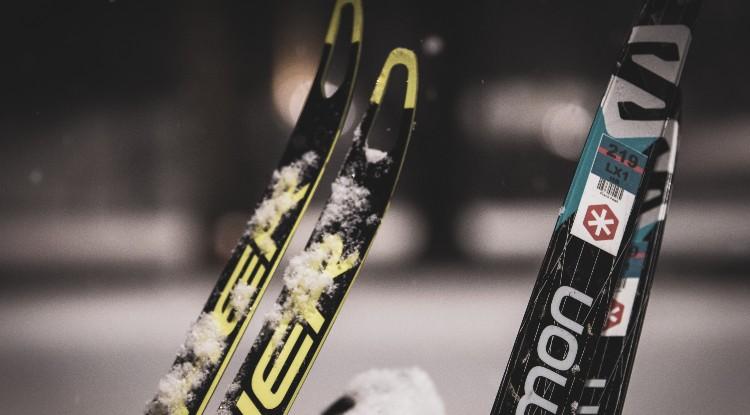 In the early days of your cross country skiing career, you shouldn't buy your equipment. It is best to wait until you have done it a few times to see if you get the bug or until you realize that you will ski enough to justify buying your own stuff.
All ski resorts have a range of ski equipment rental shops. Not all shops will stock cross country ski equipment, but there will be equipment available to rent by the day.
Ski rental shops that stock cross country skiing equipment will have experienced staff members to help you out. They will advise you on which skis, poles, and boots you should use for your skill level.
If you are new to cross country skiing, the ski tech will probably recommend that you go for 'no-wax skis'. In most cases, these skis are the best for getting started on.
No wax skis have a textured area on the base that prevents you from sliding backward. As a beginner, you will find this invaluable when you need to climb a hill.
Cross country skiers with more experience use skis that have a smooth base. To stop them from sliding backward, they rub a sticky wax onto the base.
You will notice that skis used for the classic style of cross country skiing are about 10cm longer than skate skis. This makes them faster in a straight line but slightly more challenging to turn.
To ensure that you have the best control over your cross country skis, you need the correct boots. At a beginner level, you need boots that are not too stiff but high enough to cover your ankle for warmth and protection.
If you plan on buying your own equipment, you need to carefully consider the binding system. Your boots and bindings need to be compatible with each other, and there are several options to choose from.
With the need for skis, boots, bindings, and poles, cross country skiing may seem like an expensive sport. But cross country skiing isn't that pricey, especially when you compare it to traditional alpine skiing.
Step 6 – Dress Appropriately For The Conditions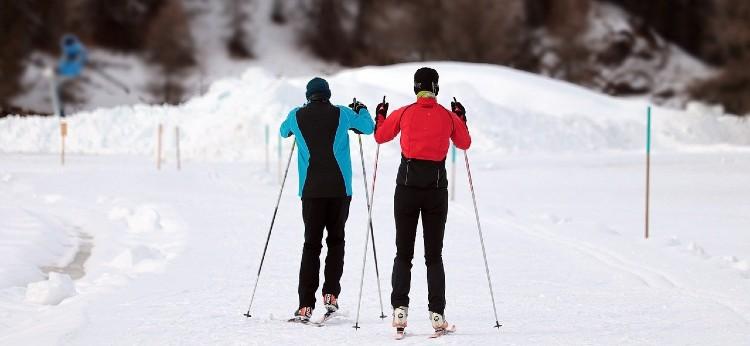 When you visit the snowy mountains, you may think you need to wrap up warm no matter what you are doing there. But, choosing the appropriate clothing is a little more complicated than just wearing everything you have.
The basic rule of thumb for dressing for cross country skiing is to start off feeling cold. But, you need to wear clothing that isn't too cold or too warm.
If you dress up too warm, you will start to overheat pretty quickly when cross country skiing. The physical exertion will get your body temperature to rise in no time.
The best tactic for dressing for cross country skiing is to get your layering right. If you have a selection of layers, you will be able to add and remove them to suit the conditions.
Wear Technical Fabrics
Your layers need to be made from technical fabrics and not cotton. Cotton absorbs moisture rather than drawing it away from your skin. The result of this is that you feel cold and uncomfortable when you stop moving.
Clothing made from merino wool and synthetic fabrics is warm and wicks moisture from your skin. If you opt for these materials, you will be much more comfortable and be able to perform on your skis better.
It is especially important to wear technical base layers. This tight-fitting thermal underwear helps your body manage its temperature while being stretchy, so you have an unrestricted range of motion.
Consider Your Mid-Layer
You need to wear something on top of your base layer, at least on your top half. Your bottom half shouldn't need a mid-layer, as your legs will warm up soon enough.
Again, your mid-layer should be made from technical fabrics. If it isn't, you will get too warm. So, wearing a big snuggly hoodie should be avoided. A good mid-layer could be a thin merino sweater or technical fleece.
You may want to bring an extra top or down jacket to keep you warm once you have finished skiing. If you don't, you will become cold very quickly.
Outer Layer
You must stay warm and dry; therefore, the most important characteristics of your outer layer are breathability and waterproofing.
A thin, breathable jacket and ski pants will keep you dry while you ski during a snowfall. For the best waterproofing, choose items with waterproof coatings, such as DWR or Gore-Tex.
Other features you should look for in outerwear are vents, pockets, and taped seams. These will enhance your time on your skis and keep you comfortable.
Hands And Feet
You will need some gloves to keep your hands warm and dry while skiing on the track. Depending on the temperature, you shouldn't need anything too warm.
Thin ski touring gloves are relatively inexpensive and effective. It is best to buy some that allow you to use your phone without taking them off, for your convenience.
When it comes to socks, you should avoid thick wool or hiking socks. These will rub your feet to a point where they are blistered or very painful, which will ruin your ski trip.
Instead, wear thin ski socks designed for cross country skiing. These are made from smooth material that reduces friction while keeping your feet at a comfortable temperature.
On Your Head
Cross country skiers don't tend to wear helmets due to the nature of the sport. But, not wearing anything on your head can make your head and ears cold.
You may want to wear a thin beanie hat. Alternatively, many cross country skiers wear headbands to keep their ears warm while stopping their heads from overheating.
Accessories For Cross Country Skiing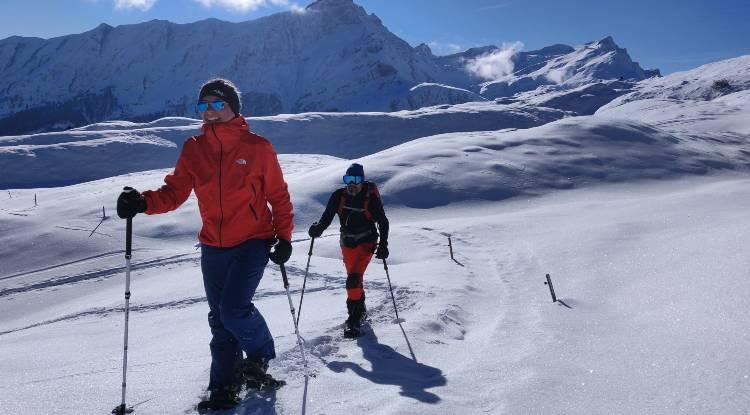 Unlike alpine skiing, you don't need many accessories for cross country skiing. But, there are a few things you should carry with you.
You need to wear a good pair of sunglasses while cross country skiing. These will protect your eyes, not just from the sun but from snowblindness and wind.
Cross country skiers don't wear ski goggles; their sweat cannot escape when they heat up. This causes them to steam up, impairing their vision.
If you use cross country skis that require wax, it is good to carry some spare way with you. If the wax you already have on your skis wears off, you will find climbing hills challenging.
If you are skiing for a long time, you need to carry food and water with you, or even a flask of coffee or hot chocolate. This is essential to keep your energy levels up.
Everything you need for the day can fit in a small rucksack. You don't need anything too big, as long as it is comfortable. You may even find a secret place to stash it next to the track, so you don't need to carry it.
Final Thoughts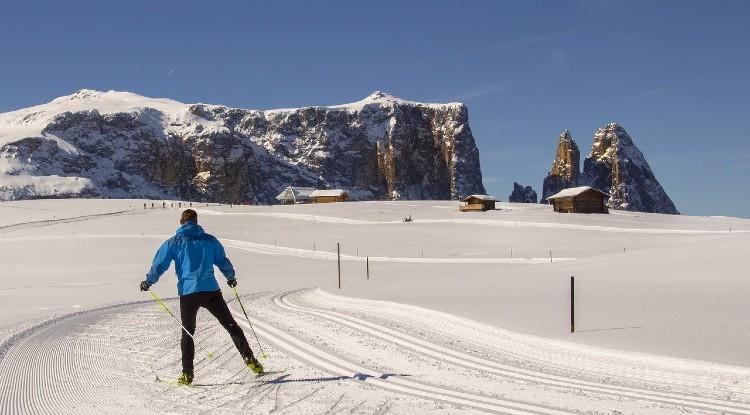 As You can see, cross country skiing is as hard as you want it to be. You can take it easy or take on epic races.
You will get the most out of cross country skiing if you prepare yourself for it. A little knowledge, instruction, and fitness go a long way.
Images from Pixabay and Unsplash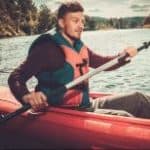 Author: Peter Salisbury
Pete is the Owner of KayakHelp.com. Born and raised in Cleveland, Ohio, he grew up kayaking, fishing, sailing, and partaking in outdoor adventures around the Great Lakes. When he's not out on the water, you can find him skiing in the mountains, reading his favorite books, and spending time with his family.