Oregon is best known for its natural beauty. Oregon's largest city, Portland, has an international reputation for drawing tourists to the town thanks to its welcoming culture.
The city is surrounded by beautiful forests, mountains, and rivers, making it a hotspot for outdoor activities such as canoeing and kayaking.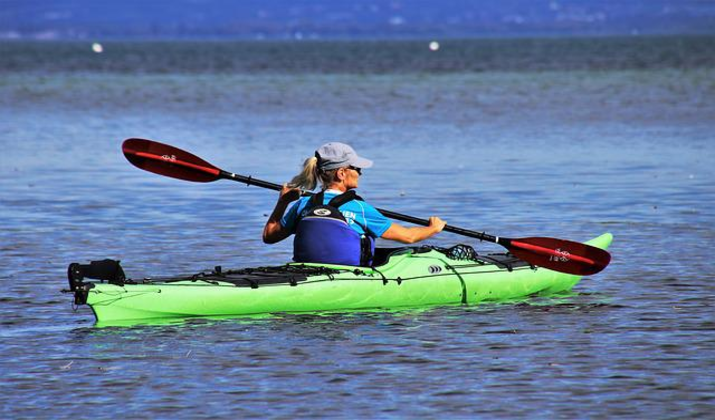 Photo by pasja1000 via Pixabay
Whether you are looking for a peaceful and quiet or a raging water kayaking experience, Oregon offers breathtaking kayaking spots for both new and experienced kayakers.
Kayaking in Oregon can be exciting. From the moonlit trips on the sparkling Cascade Lakes and adventures at the coastal estuaries to thrilling rides on the famous Oregon rapids, Oregon promises you an outdoor adventure that is one of a kind.
Oregon also offers you opportunities to customize your water adventure. Since kayaking in Oregon is an epic experience for all abilities and ages, here are tips to guide you if you are just getting started.
Also Read: Best Kayak Carts, Wheels, & Trolleys
Kayaking Tips For Beginners
Gear
Kayak
There are two kayaks to choose from; sit-in kayaks or sit-on-top kayaks. If you are going on an adventure when the weather is cool, sit-in kayaks are best as they protect your lower body inside the cockpit. You can also attach a skirt to keep the water out.
Sit-on-top kayaks are a bit more stable as they are wider. It's also easy to get in and out of a sit-on-top kayak, and owing to their versatility, they are now in demand by experienced, young children and new kayakers paddling in warmer waters.
As a beginner, I advise you to start by renting a kayak before purchasing one.
Permit
You must acquire a permit from the Oregon Department of Fish and Wildlife if your kayak is longer than 10 feet. The permit also applies to rafts, canoes, and other inflatables.
Once you purchase it, you can display it digitally or have a copy of one permit per kayak. The good thing about this permit is that it's transferable to other non-motorized craft.
Kayak Dolly
If you are going on a kayaking trip with others, you can do without a kayak dolly as you can ask your comrades to help you carry it.
But if you are going on a solo kayaking trip or want to kayak where you'll have to walk a bit between the parking lot and the launch spot, you may need a dolly that you can easily attach or detach by yourself.
Life Jacket vs Personal Floatation Device
Accidents on the water do happen fast. According to the US Coast Guard statistics, 81% of deaths reported in recreational facilities were due to drowning.
83% of those who drowned were not wearing life jackets. According to Oregon law, all kayakers must have personal floatation devices like life jackets.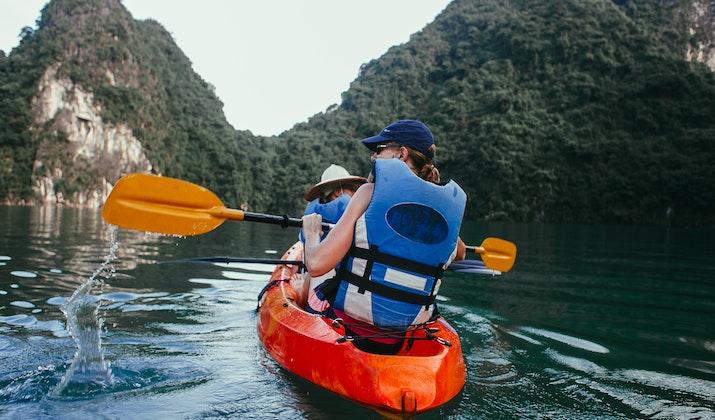 Photo by Rachel Claire via Pexels
Life jackets are buoyant and can help you lean backward in the water. Personal floatation devices are made to assist you if you tip out, and the type of floatation device you need depends on your swimming skills and the kayaking location.
Wet Suit or Dry Suit
You can quickly get away with everyday clothing if you plan to go on a kayaking trip during the warm summer months. However, if you wish to expand your kayaking adventure to cooler days, you might need a wet or dry suit or a combination of the two.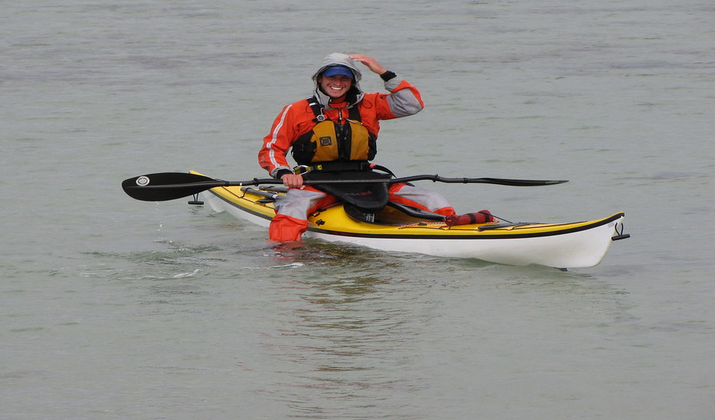 Photo by Kayak Aberfeldy via Flickr
A wet suit has a varying thickness of neoprene that allows it to hold water between the skin and the suit. Look for a skin-tight wetsuit that will enable you to move around quickly.
On the other hand, dry suits are entirely waterproof yet not designed for warmth if used alone. With tight rubber gaskets around your neck, ankles, and wrists, dry suits are designed to completely keep water out and keep your body dry if submerged in water.
Wetsuits and drysuits come in different coverages and styles so you can choose a full suit for the cold winter weather, a dry suit jacket, or mix-and-match dry and wet suit tops and bottoms.
Gloves
Photo by Kelly McGuire via Flickr
I highly recommend investing in a pair of kayaking gloves unless you plan to take only short trips. Kayaking gloves are made from classic materials like neoprene and spandex to help you retain heat and maintain mobility.
Kayaking gloves can also be made from soft, synthetic leather to help retain agility and flexibility. The great news is that you can get them at affordable rates at water sports stores or online.
Booties and Flip Flops
It would be best if you had booties when kayaking in cold water. Kayaking booties offer stability and protection as you kayak and can save you from scratching and bruising your feet.
You can opt for a pair of tough flip-flops or water shoes, but neoprene booties will do a better job as they are hardy and keep your feet warm.
A Dry Bag and a Waterproof Phone Case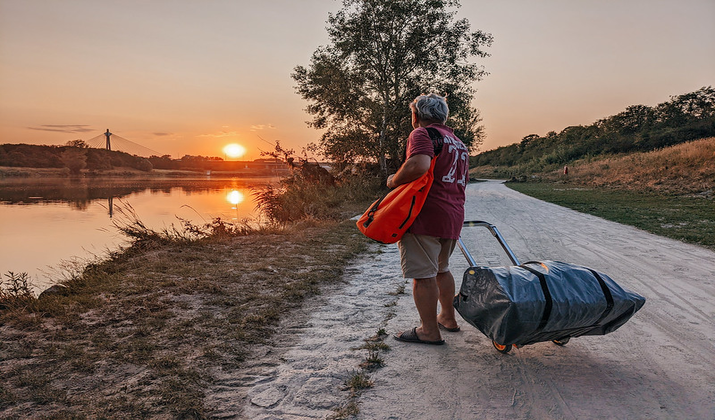 Photo by Ivan Radic via Flickr
It would be best to have a dry bag to keep your belongings dry even when submerged in water. Remember, you'll need food, a camera, your phone, and a change of clothes; you don't want them soaking wet when you need them.
For additional protection of your cell phone, make sure it is in a waterproof phone case that attaches to you so that you can capture the moments of your trip, access GPS, or send a text.
Plenty of Water
If you plan your trip during summer, make sure you come prepared with lots of water to drink. Kayaking is an intense activity. Therefore, you need to stay hydrated.
Not taking enough water may only leave you feeling sluggish and with less energy. Attach your water bottle to your kayak using clips or stick them in the storage area.
Time to Get on the Water: Tips for Your Maiden Kayaking Experience
The best way to start your kayaking experience is to do it with friends or family or take a lesson with a local outfitter.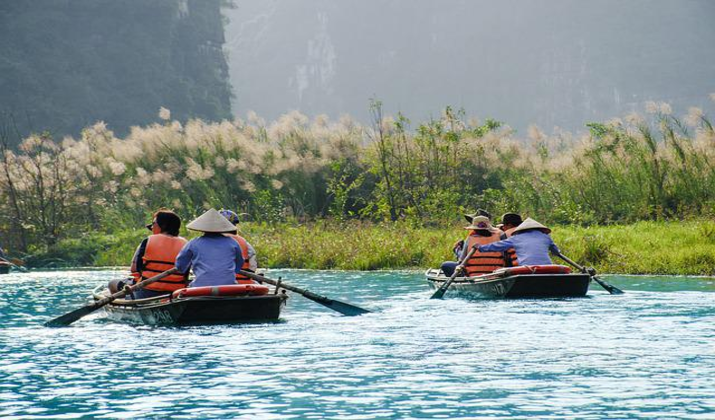 You may feel like kayaking is easy, but getting professional guidance and understanding its ins and outs can make a huge difference. Another way to get started is to check with the paddle shop listings during spring.
You'll find out that many shops host weekends dubbed 'paddlefest'. Paddlefests are made of a range of activities and free kayaking demonstrations.
Learning about basic strokes is essential as you plan to get on the water. Pull or twist back the paddle blade placed in the bow to achieve a forward stroke.
Place the blade in the stern for the reverse stroke and push or turn it forward. Once you get the backward, forward, and reverse strokes right, try a more advanced stroke like the draw.
Place your blade on your left or right and draw concentric circles in the water using the blade. If your kayak or boat is pulled towards the blade, know that you are doing it right.
Basic Kayaking Safety Tips for Beginners
Like with all recreational activities, there is always a possibility of injuries or even death during kayaking. Before you take your kayaking trip in Oregon, ensure that you understand and follow the safety rules at all times.
Ensure that you are aware of the weather conditions and water temperatures and dress appropriately. As discussed earlier, wear a wet or dry suit when paddling in cold water and a long sleeve shirt to protect against the sun in warm weather.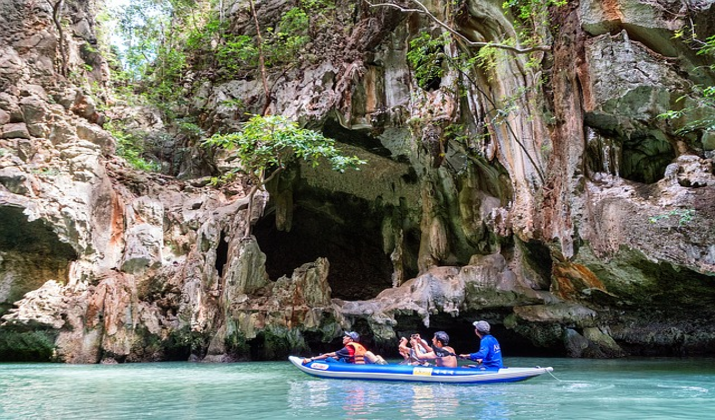 Stay alert to the possibility of off-shore winds that can make it difficult to return to the shore. Make sure that you follow the boating rules of your present area and never exceed the weight capacity of your boat.
To ensure that all is well, inspect your kayak for any possible wear or tear before embarking on your paddling adventure.
As a newbie, seek proper guidance to learn needed paddling techniques, basic first aid, and water safety.
Polish up on self-rescue techniques in shallow, calm, and warm waters before hitting more extreme conditions. But most importantly, ensure that you wear a personal floatation device and have a lifejacket on board, as required by the Coast Guard regulations.
Always tell someone about your plans to go on a paddling trip. Give details on where you'll be going, what you'll be doing, how long it will take, and stick to the plan.
Check with the locals concerning weather patterns, shoreline conditions, and currents. If possible, have an alternative "escape" route should the weather fluctuate abruptly. Paddling in a river can be dangerous; have your helmet on and don't mix drugs or alcohol with kayaking.
Best Places for Beginners to Kayak in Oregon
Willamette River at Cathedral Park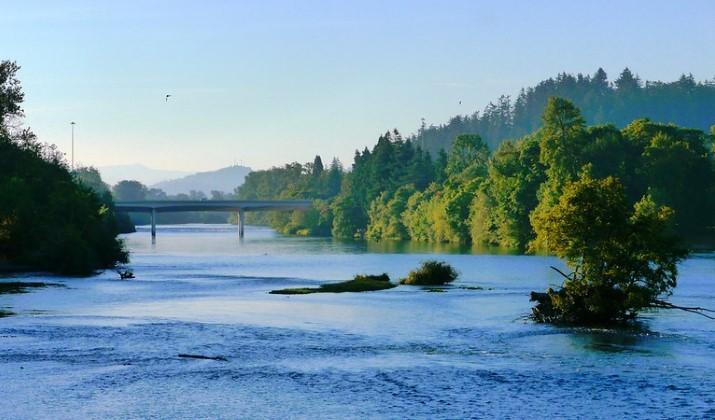 The Willamette River is one of Oregon's beautiful treasures and is a popular place that's ideal for kayaking, thanks to its petrified forests and acres of greenways.
The Willamette River is a significant tributary to the Columbia River that cuts through some of Oregon's larger cities, including Portland. Each section of this river is calm, making it ideal for novice paddlers while still boasting breathtaking scenery for kayakers of all levels to enjoy.
The Willamette River has several launch points. However, Cathedral Park offers a friendly, safe, and clean beach that is a favorite for kayaking enthusiasts and families.
As you move towards the south, you'll find a lovely sandy beach that can accommodate multiple groups to enjoy the sun and launch paddle boards and kayaks.
The Willamette River draws its waters from the purest lake in Oregon, Waldo Lake. The river is not only clean but also home to almost 50 different fish species, including Rainbow trout.
As you paddle down the river, look out for petrified wood and shiny jasper, too! The Willamette River is also home to wildlife like ospreys, eagles, and herons, which are observable from the water.
As a new paddler, you should stick to the main river channel as it calms and widens through the city of Portland.
Its smooth waters are suitable for kayaking through all seasons, and you can also enjoy swimming at Poet's Beach, exploring Powell's City of Books, or hiking around Forest Park.
Kayaking on the Willamette River is also an excellent chance to taste some of the best wine in the city, as the Willamette Valley is a famous wine region.
Rogue River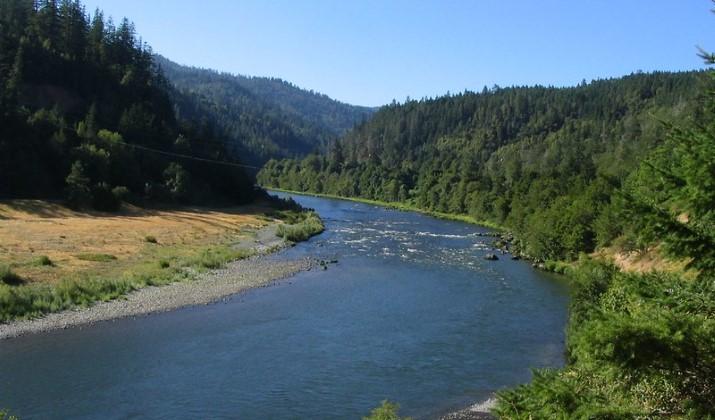 The Rogue River is ranked among the world's top rafting and white water paddling destinations. The river has a variety of calm waters and rapids, which can redefine your next kayaking adventure.
Its waters are accessible to all ability levels. However, the intermediate and experienced lot prefer consistent class III rapids.
Most kayakers prefer to launch their vessels at Grave Creek Bridge. From here, experienced kayakers enjoy a wild ride guided by the class III rapids downstream towards the epic Rogue River challenge at Rainie Falls.
Beyond Rainie Falls, newbies can enjoy cruising down the river and even get a chance to spot bears in the surrounding forest.
A day spent on the Rogue River is undoubtedly full of adventure. You'll find many outfitters ready to offer guided kayaking trips and help you quickly navigate the river's rushing waters.
Be mindful of the rapids as you launch your vessel at Grave Creek Bridge, then sit back and enjoy the exciting paddle trip you've always wanted.
Alton Baker Canal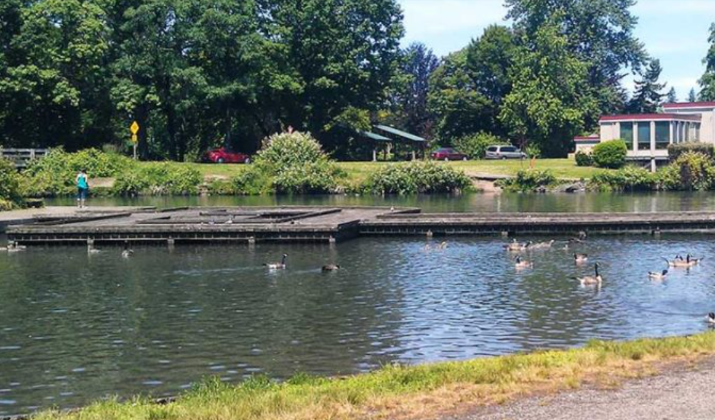 Alton Baker Canal is a perfect kayaking spot for families and beginner kayakers. The Alton Baker Canal starts in Springfield, Oregon, and is a side channel of the Willamette River.
The small waterway flows into a peaceful nature park, Alton Baker Park, named after a newspaper owner who developed the park in the 1900s.
In addition to the kayaking spot, you will also find a dog park, golf course, and trails. Kayaking on Alton Baker Canal is also a chance to enjoy bird watching, and the canal is also frequented with catchable trout for an additional fishing adventure.
Kayaking begins at Duck Pond. Carry your own kayak or rent one from a local outfitter and enjoy the audience of geese and ducks as you launch your vessel. There is a slight current, but it's easily accessible.
You'll see a large wooden grating as you approach the bridge. It's possible to bypass it and paddle under the bridge; however, the waterways narrow rapidly.
The lower side is the perfect spot for beginner kayakers as the current is mild with few obstacles. Here, you can learn basic kayaking skills, enjoy fishing, and paddle with the young ones you brought on the trip.
You'll enjoy paddling the beautiful natural area surrounding Alton Baker Canal. Watch various birds, beautiful areas crowded by trees and bushes against the river banks, and the grassy fields that spread away from the waterway.
Continue paddling past the slough to a view full of lovely canal-front homes. Before you get to the Willamette River, turn around the way you came and go with the flow to savor the views.
Scappoose Bay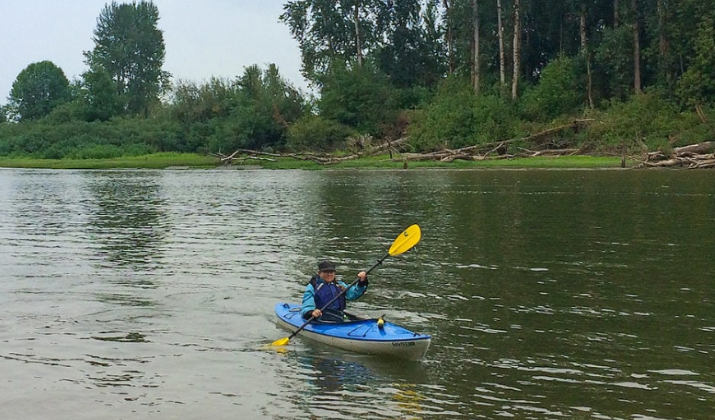 Scappoose Bay is an excellent kayaking spot for families and beginner kayakers. Scappoose Bay is a network of channels, lakes, and tributaries and a peaceful oasis for canoeing and kayaking.
Located a few minutes from downtown Portland, the bay is also home to wildlife, including numerous fish and bird species that you can easily spot from your boat.
You can rent kayaking gear right at the shore. You can enjoy kayaking at this shallow spot for three hours, but if you wish to take part in longer paddles, you can proceed to St. Helens Marina, a few miles down the Columbia River.
Tualatin River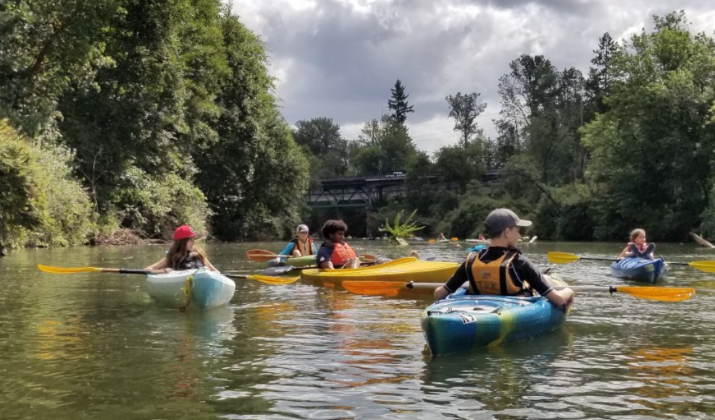 The Tualatin River is a calm and mellow river to cool off in on hot summer days. It is an excellent spot where outdoor lovers come together to enjoy the natural resources of Portland.
The river can be easily accessed from Tualatin Community Park and is a perfect spot for novices to take on a kayaking adventure in Oregon. As a beginner kayaker, you'll enjoy kayaking around the area.
As your skills grow and you wish to take on more challenging waters, you can paddle down to the last two miles of the river. Here, small rapids are a fun change of pace as the Tualatin River joins the Willamette River.
Once the rapids are over, pull aside to enjoy Willamette Park. The river's pristine waters result from the hardworking community river keepers who maintain the river, and paddling along the Tualatin River gives you a sense of belonging and unity.
Final Thoughts
I hope that this guide encourages you to take on a kayaking journey through some great kayaking spots in Oregon.
But before you head out, ensure you partake in a safety course to learn the basics.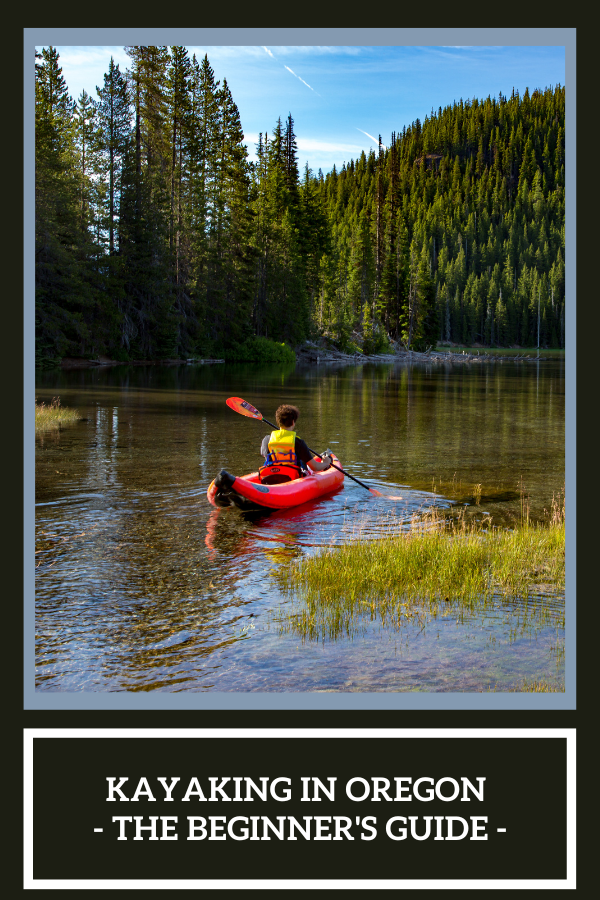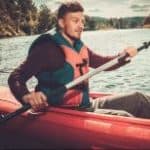 Author: Peter Salisbury
Pete is the Owner of KayakHelp.com. Born and raised in Cleveland, Ohio, he grew up kayaking, fishing, sailing, and partaking in outdoor adventures around the Great Lakes. When he's not out on the water, you can find him skiing in the mountains, reading his favorite books, and spending time with his family.