When you think of Hawaii, skiing and snowboarding are not the first things that come to your mind. Instead, you picture fantastic views, lush forests, sandy beaches, surfing, luxury holiday, resorts, and much more.
But did you know it is possible to ski or snowboard down the side of one of Hawaii's volcanoes during the winter? Incredibly, although not a typical winter destination, if you time your visit right, you can get your snow fix with a view of the Pacific Ocean from the top of a volcano before going for a surf.
Skiing and snowboarding in Hawaii should not be taken lightly. This is not a thing that is easy to do or encouraged, so you need to go about it the right way.
In this article, we will give you all the information you need for skiing in Hawaii. You will learn what to expect, the history of the mountain, how to stay safe, and what it entails.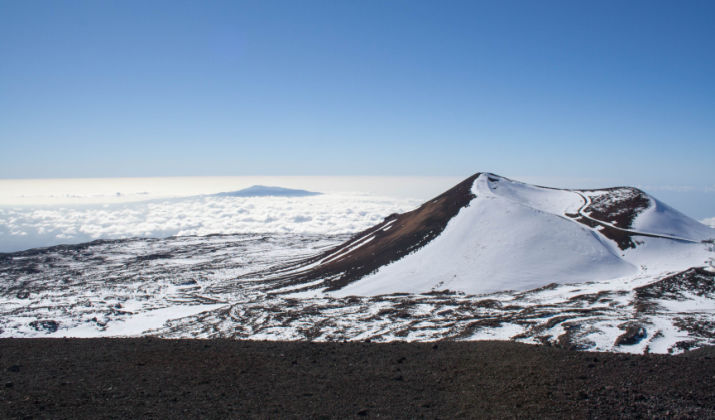 Image Source: Shutterstock
A Snowy Hawaiian Volcano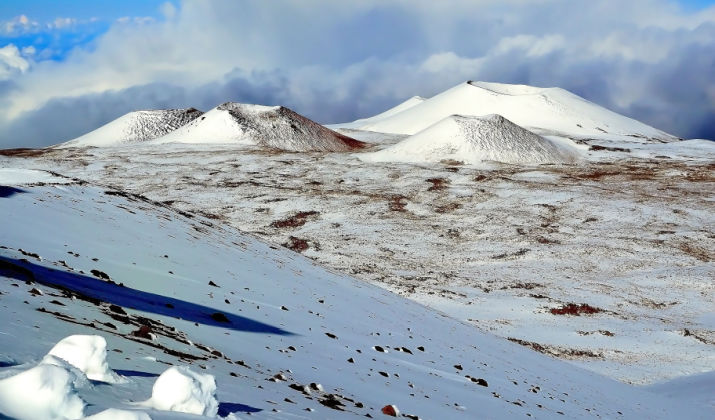 Image Source: Shutterstock
Mauna Kea is a dormant volcano located on the island of Hawaii in the United States. It is the highest point in the state of Hawaii, with a summit elevation of 4,207 meters (13,802 feet) above sea level.
Mauna Kea is known for its astronomical observatories, which take advantage of the mountain's clear and dry air, as well as its high altitude, to study the cosmos. The summit is home to thirteen observatories run by various organizations, including NASA and the University of Hawaii.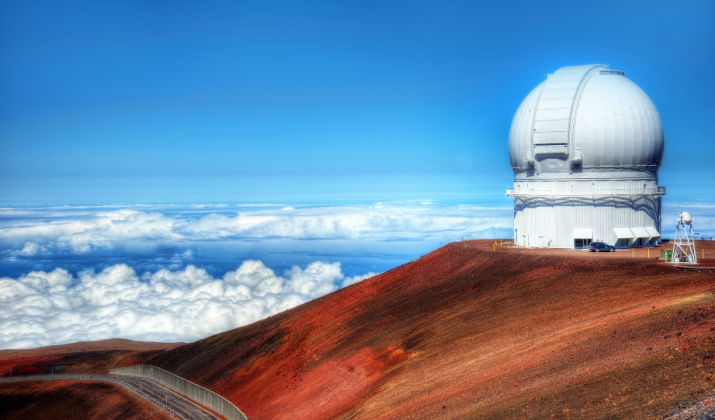 Image Source: Shutterstock
The mountain is also significant to the indigenous people of Hawaii, who consider it a sacred site. Mauna Kea has been the site of protests and legal battles over the construction of additional observatories and the impact on the mountain's environment and cultural significance.
Mauna Kea translates to "white mountain", as it gets a coating of snow typically from November to March. Due to its high elevation, temperatures on the mountain can drop below freezing, resulting in snow and ice accumulation.
Snow on Mauna Kea can accumulate to several feet, making it possible to ski and snowboard. However, access to the summit during snowy conditions can be limited. Visitors are advised to check weather and road conditions before attempting to reach the summit for their safety.
The snow on Mauna Kea provides a source of water for the mountain's plants and animals. In addition, the snowpack can affect the mountain's hydrology and geology, including groundwater recharge and landslides.
The History Of Winter Sports On Mauna Kea
Image Source: Shutterstock
The Hawaii Ski Club was founded in 1936 by the first people to ski on the volcano. Back then, there weren't any cars suitable for the brutal volcanic terrain. Also, the observatories had not yet been built, so there were no roads leading toward the summit for easy access.
So, in those early days, intrepid Hawaiian skiers hiked up the mountain and camped overnight so they could make the most of the snow from the summit.
This was the start of Mauna Kea's rich skiing history where pioneers such as Jimmy Pfleuger became the first person to drive a Jeep on the volcano. This led people to realize that they could access snow much easier than hiking to it.
Then the 1970s saw the first "Ski Hawaii Week" which was announced by local governor John A. Burns. Once the news got out that it was possible to ski on the Hawaiian island, it became a trendy thing to do. In 1971, Olympic skier Susy Chaffee put Mauna Kea in the headlines when she skied the mountain for the first time.
But skiing here became more popular after 1967 when a local skier Dr. E. Gordon Dickie visited with two friends. One of which was renowned photographer John Jay, one of the pioneers of modern ski films.
The team drove most of the way up the mountain in Land Rovers but were then taken to the summit via helicopter where they made first tracks down the extremely technical terrain in dangerous conditions. They also documented their adventure on film, putting Mauna Kea further in the limelight for adventurous skiers.
In 2019 three athletes released a video of them sliding down the volcano that went viral. Many locals saw this as disrespectful as the mountain is incredibly sacred.
But that didn't stop a woman who tried to slide down the snow on a bodyboard in 2021; she crashed into some rocks and was critically hurt and had to be rescued.
Is Skiing And Snowboarding Legal On Mauna Kea?
Image Source: Shutterstock
Skiing and snowboarding are not condoned on Mauna Kea, and the Hawaii ski club denies up to 10 requests every year from people wanting to ski the volcano. But it is possible to do it if you don't mind being controversial or disrespectful to the local people or environment.
Will Mauna Kea Erupt While I'm Skiing On It?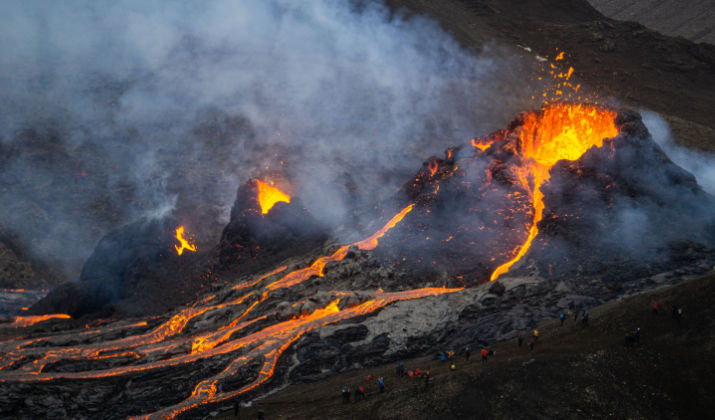 Image Source: Shutterstock
Scientists specializing in volcanoes believe that Mauna Kea has gone past the shield-building stage. This means it won't erupt anymore or build its terrain by spewing lava from its crater. However, there is a slim possibility that Mauna Kea could erupt once again.
If this were to happen, there would be many signs pre-warning the scientists and islanders it's about to do so. Scientists believe, however, that Mauna Kea won't erupt in the near future, making it a relatively safe volcano to scale and enjoy in terms of its volcanic activity.
However, there is another volcano on the island that also gets covered in snow called Mauna Loa. You can ski and snowboard on Mauna Loa, but doing so is incredibly dangerous. This is because it is still in the shield-building stage, which means it could erupt with very little warning at any moment.
The last time Moana Loa erupted was 1984, which isn't that long ago in the lifespan of a volcano. So if you are thinking of skiing or snowboarding on a volcano, maybe Moana Loa is not the best choice, as volcanic eruptions add to an already dangerous activity.
Skiing And Snowboarding In Hawaii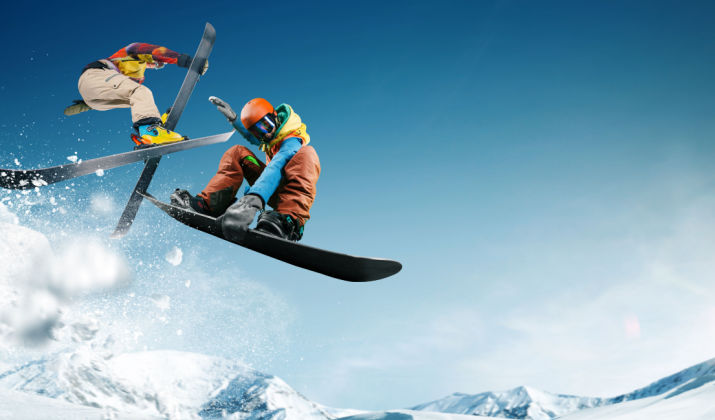 Image Source: Shutterstock
Skiing and snowboarding in Hawaii is different from going to a traditional ski resort such as the ones you find in Colorado or California. You won't find developed ski resorts with high-tech ski lifts and well-thought-out infrastructure in Hawaii.
As winter sports are not popular in Hawaii, you won't find any rental shops, ski lifts, apres-ski bars, or any kind of amenities associated with modern ski resorts. Skiing and snowboarding in Hawaii is a raw experience and not something to be taken lightly.
But what Hawaii does offer is skiing and snowboarding in the morning, high up on the volcanoes, followed by surfing in the warm water of its beaches in the afternoon. This is especially attractive to snowboarders who can surf as they get to do two of their favorite things in one day, which is incredibly rare.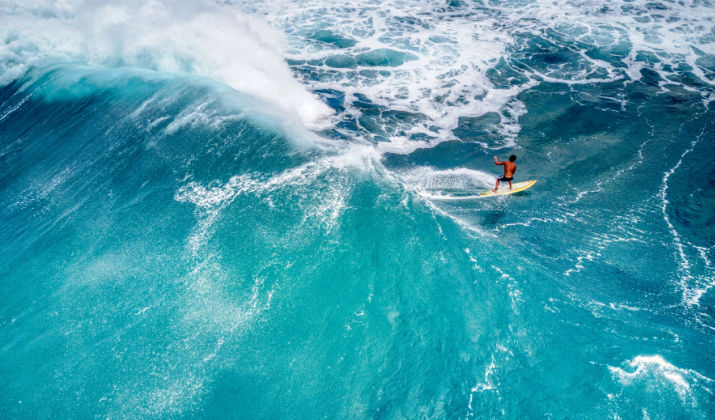 Image Source: Shutterstock
However, the conditions for skiing are incredibly dangerous and only suitable for those with the skills and knowledge to enjoy it safely.
What To Expect When Heading Up Mauna Kea?
Here is what to expect when you head to the summit of Mauna Kea for skiing or snowboarding:
Technical Terrain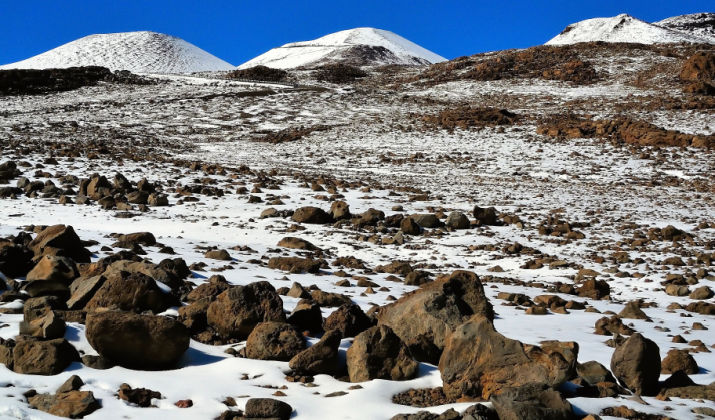 Image Source: Shutterstock
Hawaii is not a family-friendly or beginner-friendly destination for skiers and snowboarders. Skiing or snowboarding on these volcanoes requires skill, experience, an excellent fitness level, and bravery.
From the summit of Mauna Kea, you have access to about 100 square miles of skiable terrain. Depending on how much snow has fallen, you can expect up to 4,500 feet of vertical drop. The minimum vertical drop you get is usually about 2,500 feet, which is pretty significant.
This all sounds great, but these runs are not easy, and you need to be skillful enough to take them on. This is because they are not marked or groomed, and there are many exposed rocks all the way down.
You also need to be prepared to take evasive action as the snow can often stop and unexpectedly expose hard volcanic rock. This can be highly treacherous for an unwitting skier or snowboarder having the time of his life blasting down the side of a volcano.
Hitting sharp volcanic rock at high speed is not fun and can lead to severe injuries or death. This is why it is imperative that you have the necessary skills and experience to react to sudden changes in terrain.
Extreme Weather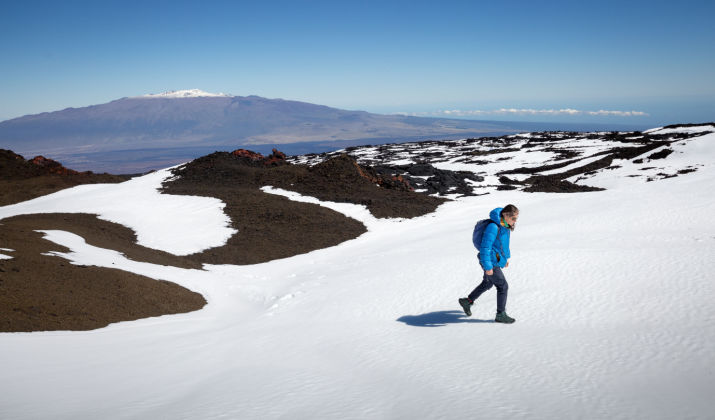 Image Source: Shutterstock
The summit of Mauna Kea is often subjected to extreme and changeable weather patterns. The high altitude means that the mountain gets battered with high winds, which often reach between 25 to over 100 knots.
On these days, don't even bother heading up the mountain; instead, head to the beach and sip piña coladas.
Whether you are skiing, snowboarding, or just sightseeing on Mauna Kea, you are exposed to the strong Hawaiian sun. The UV light is much stronger at altitude and when it reflects off the snow. Therefore it is essential to wear sunblock and sunglasses to protect you from the sun's harmful rays.
The temperatures at the summit of Mauna Kea can range from -42 to +4°C. This may not seem that cold, but the wind chill makes it feel much colder than that.
Therefore, it is essential that you wear the appropriate clothing for a trip up to Mauna Kea. Just because you can wear a T-shirt and shorts on the beach, it doesn't mean you can get away with it at the top of the volcano, even in Hawaii.
The weather can change unexpectedly, making your trip to the summit incredibly dangerous. You could get to the top, and the weather will be calm and beautiful, perfect for your snowy Hawian adventure. However, a few minutes later, you can experience high winds that make the conditions potentially life-threatening, let alone suitable for skiing or snowboarding.
The Effects Of Altitude Sickness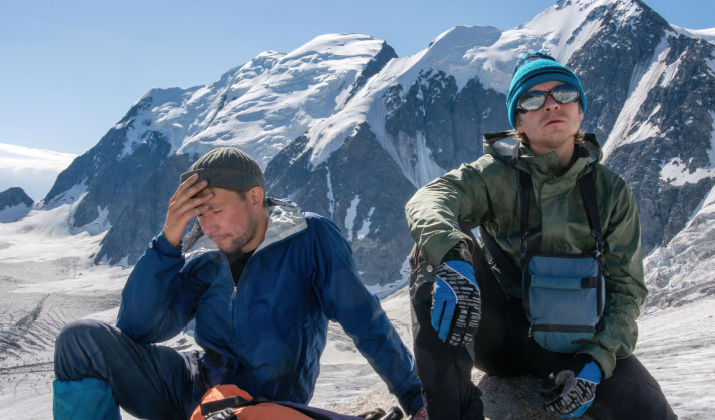 Image Source: Shutterstock
If you are not used to high altitudes, there is an increased risk of altitude sickness when heading up Mauna Kea. This is because it is at 4,207 m above sea level. And when you drive up the mountain roads, you experience a rapid change in altitude which can dramatically affect your body.
Altitude sickness doesn't affect everyone in the same way. Therefore it is also hard to predict who will suffer and how badly.
Symptoms of altitude sickness include headaches, nausea, dizziness, tiredness, shortness of breath, and loss of appetite.
If you feel any of these symptoms while ascending the mountain, you need to take a break until they subside. If they don't subside, you need to go to a lower altitude. Most doctors and experts recommend a drop of 500 meters.
If the symptoms persist, even after reducing your altitude, you may need to be treated with oxygen or medicine.
What It's Like To Ski And Snowboard On Mauna Kea?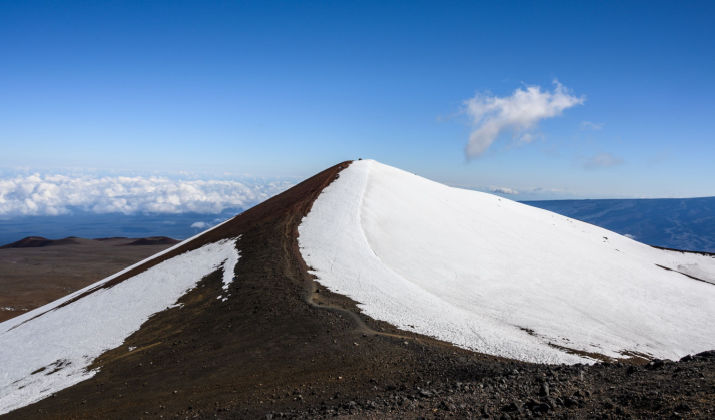 Image Source: Shutterstock
Mauna Kea used to have its own ski resort, but it is now closed. There are no official or recognized ski trips on the volcano, and none of the ski clubs in Hawaii use the volcano anymore.
If you're willing to make an effort and take on the dangerous conditions, you can organize a trip up the volcano yourself. But it would be best if you remembered there is no ski lift, so you have to drive up the mountain in a 4×4 rugged enough to handle the terrain.
When you drive up the mountain, you have to find a suitable spot to set off on your skis or snowboard. You could get a longer run by hiking, ski touring, or splitboarding further up the mountain. But remember doing this is much more challenging at high altitudes.
Heading up to Mauna Kea is a unique experience when you compare it to jumping on a ski lift in a traditional ski resort. Remember, you are driving up a volcano in Hawaii looking for snow, which is not something many people have even considered, let alone done.
The gradient of the slopes is pretty good for skiing and snowboarding. Many people who head up Mauna Kea for skiing and snowboarding manage two or three runs in a day with a driver, ferrying their friends up and meeting them at the bottom for another go.
Skiing and snowboarding on Hawaiian volcanoes is different from staying in a traditional ski resort. It is way more adventurous than that, where you have to take on extreme weather conditions before heading back down to the warm waters and paradise below.
Remember To Look At The Views
Image Source: Shutterstock
As we've already highlighted, the weather conditions at the top of Mauna Kea can be highly hazardous. However, when you get clear skies, you can have uninterrupted views of the unique landscape before you.
From the top of this unique snow-capped volcano, you are treated to breathtaking views you wouldn't usually see while wearing skis or snowboards on your feet. Below you, you will see lush, green rainforests, clear blue sea water, and stunning beaches.
All these things are unique to Hawaii and make the island one of the most gorgeous places in the world. Seeing all of this from the top of the volcano creates an unforgettable experience.
It is the perfect activity for the adventurous and experienced skier or snowboarder looking for big rewards for their efforts.
Staying Safe While Skiing Or Snowboarding In Hawaii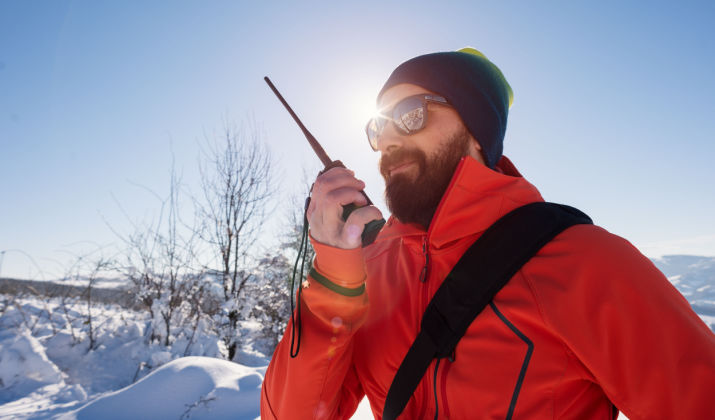 Image Source: Shutterstock
We've already gone through many of the hazards associated with skiing and snowboarding on a volcano in Hawaii. But all these are regarding the weather conditions and the terrain you will encounter on the mountain.
One of the popular activities to do in Hawaii is scuba diving. So if you intend to do some diving during your trip as well as skiing, you need to consider the altitude difference you will experience.
As a scuba diver, you will obviously go below sea level. Therefore, if you are planning to head up to Mauna Kea on the same trip, it is best to wait a day or two after coming down the mountain before diving. This will reduce your chances of getting the bends when returning to the surface.
Planning Your Hawaiian Ski Trip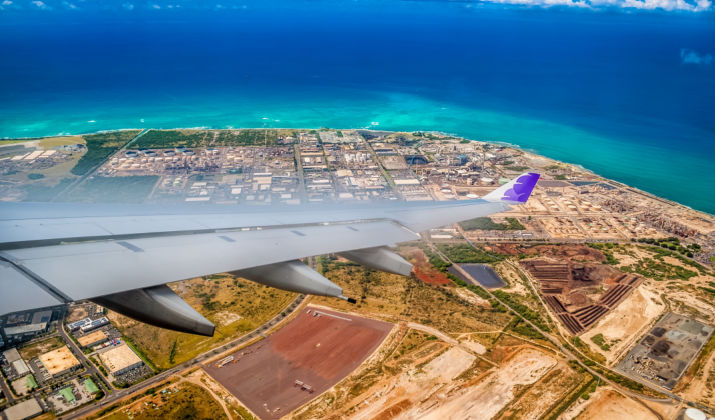 Image Source: Shutterstock
Obviously, the best time to ski or snowboard in Hawaii is during the winter and after a fresh coating of snow. You can experience snow up to three feet deep on a good day if you're lucky.
You will need access to a vehicle to get to the snow on Mauna Kea. But anything less than a 4×4 won't cut it, as the terrain can get extremely rough.
If you need to rent a vehicle, be aware that few car rental companies will permit you to drive one of their vehicles on the saddle road, connecting Mauna Loa and Mauna Kea. This is because of how rough the terrain is, and they want their vehicles back in full working order.
You also need to know how to drive off-road to ensure that you get to and from the snow safely during your trip.
As Hawaii doesn't have any ski or snowboard rental shops, you will need your own equipment. The advantage of having your own stuff is that you will be able to head up the mountain without delay if the conditions are just right with fresh snow.
It would be best if you also considered that Hawaii is a hot and sunny place. Therefore it is best to head up to the volcano early in the morning as the snow rapidly turns to slush throughout the day. This isn't so much of a problem for snowboarders, but skiers don't usually like to ski in slush.
As we've already discussed, skiing and snowboarding on the volcanoes is generally frowned upon and are not official past times. Hawaii's ski clubs discourage anyone from using the slopes on the volcanoes. However, locals are known to head up the mountain when the snow conditions are good.
With all this in mind, if you want to ski or snowboard on the volcanoes of Hawaii, you'll have to plan the excursion yourself. Also, you may have to contend with upsetting locals as the mountains are considered sacred places and not for recreation.
Another reason locals discourage people from skiing and snowboarding on the volcanoes is to manage the effect on the environment and preserve the landscape.
Final Thoughts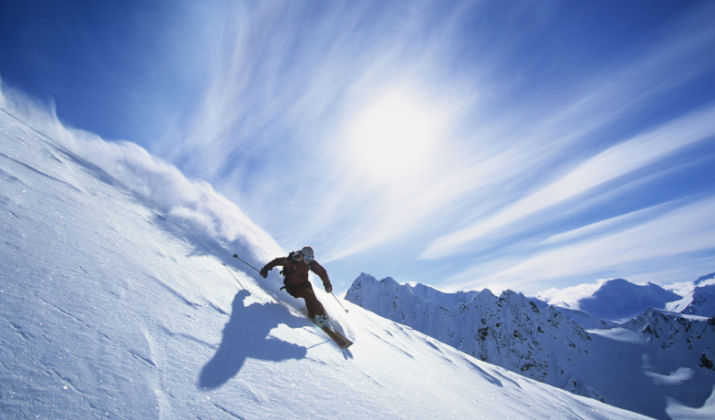 Image Source: Shutterstock
Skiing and snowboarding in Hawaii is a niche activity for many people. There are locals who enjoy the snow and tricky terrain of the volcanoes. Still, it is rare for anyone to head to the island specifically for winter sports.
Of course, skiing or snowboarding on a Hawaiian volcano is a unique experience, and it would be an excellent thing to add to your bucket list.
If you happen to be in Hawaii during winter and have access to the equipment and vehicles necessary to take on the volcano, why not give it a try?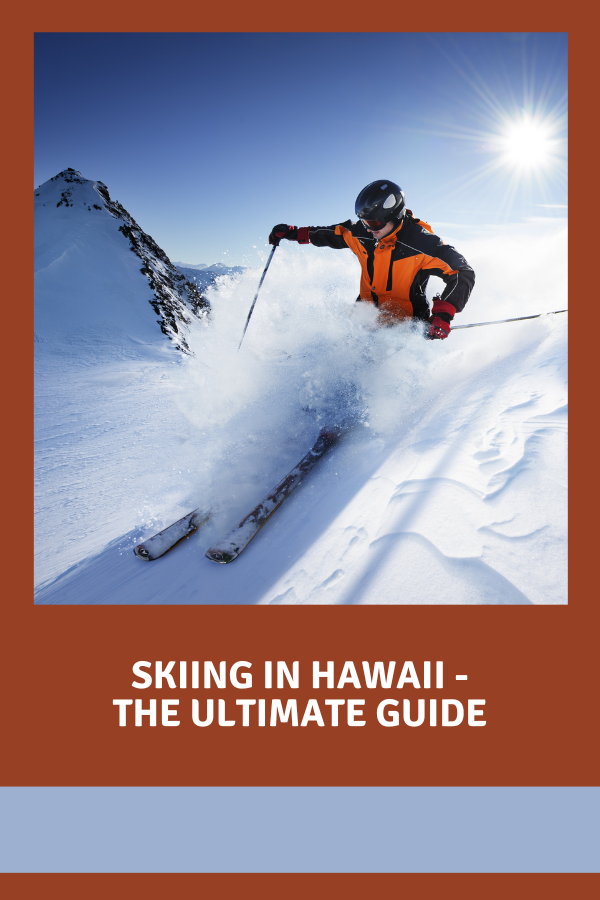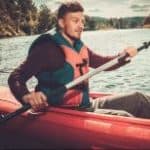 Author: Peter Salisbury
Pete is the Owner of KayakHelp.com. Born and raised in Cleveland, Ohio, he grew up kayaking, fishing, sailing, and partaking in outdoor adventures around the Great Lakes. When he's not out on the water, you can find him skiing in the mountains, reading his favorite books, and spending time with his family.