Kayaking has been rapidly gaining popularity in recent years and that can lead to a lot of competition for available models. That is why it is good to have options and be aware of the best places to buy kayaks.
Kayaks can be a somewhat difficult thing to buy online, but if you know what you want it is the best place to find discounts and deals. Once you have a good idea of the different types of kayaks and what style is best suited to you, you can compare prices at some of these online retailers.
Some of these places specialize in certain types of fishing kayaks and others that are used for specific purposes. Others can be more accurately categorized as general wholesale sellers and there are pros and cons to each, which we will also highlight in this kayak buying guide.
In the interest of giving you as many places to buy kayaks as possible, we have found 15 reasonable options for this list. So let's dive in!
Photo by Linda McKusick via Shutterstock
Best Places To Buy Kayaks
Amazon
REI
Sportsman's Warehouse
Dick's Sporting Goods
Scheel's
Wal-Mart Supercenter
L.L. Bean
Gander Outdoors
Cabela's
Bass Pro Shops
Backcountry
Northwest River Supply (NRS)
Moosejaw
Geartrade
Your Local Sporting Goods Store
Guide to Kayak Resellers and Manufacturers
If you have ever done much shopping for nearly anything, you know that not all retailers are created equal. So let's discuss some important factors that will help you recognize whether or not you can really trust some of these places to buy kayaks.
Product Knowledge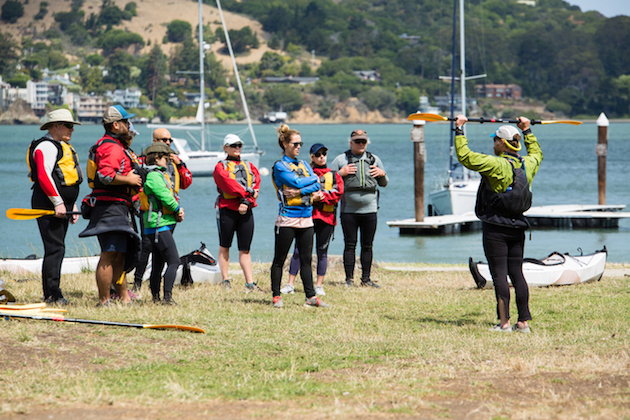 Photo by Geartooth Productions via Shutterstock
The actual amount of knowledge that the representatives have when you are shopping in person can vary a lot. Typically, however, you are going to find more knowledgeable assistance if you are shopping directly at a manufacturer's location versus a third-party retailer.
With the latter, you may be surprised to find employees working in the paddlesports section that do not have a lot of firsthand experience with kayaking. That is if you can even find someone working in that section at all.
If you are just starting to learn about what you are looking for, we advise going directly to a manufacturer to at least learn more about the various elements of kayak design that pertain to their unique models.
This will allow you to get a better sense of whether or not those design elements are what you are looking for even if you don't walk out with a kayak from there. You can always go bargain shopping later.
Kayak Styles In Stock
Photo by Edgar Lee Espe via Shutterstock
Generally speaking, third-party resellers are more likely to have recreational kayaks in stock. They will be less likely to keep more niche kayak models in stock because these models tend to be designed for more experienced paddlers and the demand for them is much lower.
If you are looking for a cheap pedal kayak, resellers can be a great place to find some of the best prices available. Plus, you will not have to pay for shipping and you will be able to visually inspect the kayak to make sure it doesn't have any weird design flaws or damage.
That being said, more experienced paddlers tend to veer away from resellers because their kayak style preference changes. When you are looking for some of the most expensive kayaks out there, you will usually need to go directly to the manufacturer.
The main downside of going directly to a manufacturer is that they may not maintain a large number of their kayaks in stock at all times. Because they often distribute over large areas, you may be able to find a larger number of kayak models available at a third-party reseller than directly at a manufacturer's showroom.
Online Versus In-Store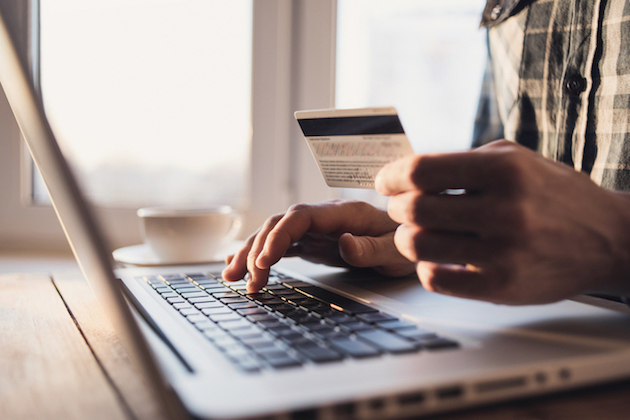 Photo by Kite_rin via Shutterstock
The main drawback to buying something like a kayak online is the inability to feel what it feels like to actually sit inside and paddle it. It is kind of like trying to buy shoes online because so many of us really need to feel them on our feet in order to finalize our decision.
That being said, we all know that shopping online is usually where we can get the best deals and discounts. So we have to find a balance between doing our research to establish exactly what we are looking for and then shopping around online to find a deal.
A fringe benefit of shopping in a local sporting goods store is that you are doing more to support your local economy instead of supporting a nationwide chain store. On the other hand, prices are typically going to be higher at these stores.
So if you are working with a limited budget, finding a kayak online is usually your best bet. Luckily, some of the kayaks online are also part of package deals that come with one of the best kayak paddles, a kayak seat, and other essential safety equipment.
Warranty Policy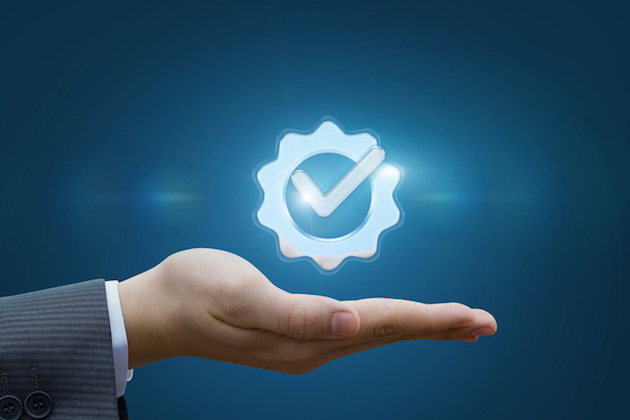 Photo by Natali _ Mis via Shutterstock
You also need to consider the return and warranty policy offered by the various retailers or manufacturers out there. The best policies will cover your kayak if it breaks or malfunctions during the first year or two it is in use.
Of course, many of these warranty claims will be dependent on you proving that you were not negligent in the way you used your kayak. Negligence must not be the cause of damage if the seller or manufacturer is going to cover the cost of repairs or replace your kayak altogether.
In many cases, you will also have to register the kayak with the manufacturer regardless of where you actually buy it. This registration process sets the manufacturer's warranty into effect, which is usually going to be a better policy than what a third-party retailer would offer.
Best Places to Buy Kayaks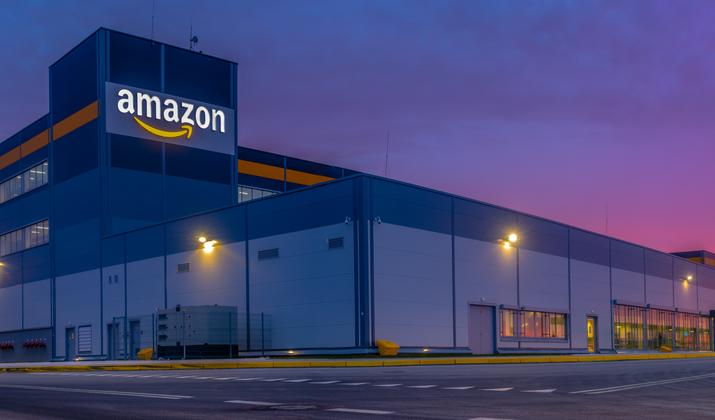 Photo by Mike Mareen via Shutterstock
Amazon is one of the easiest and fastest places you can go to order a kayak online. Delivery times may vary slightly depending on your location and how close you are to a distribution hub, so make sure you input your zip code before you begin searching for kayak availability.
The recent increases in the popularity of kayaking have somewhat placed a strain on Amazon's kayak inventory. You may experience extended wait times for certain kayak models and, obviously, Amazon makes it impossible to see or test a kayak in person before you buy, but Amazon still offers some of the most affordable kayak prices you will find online.
Photo by Autumn Sky Photography via Shutterstock
REI (Recreational Equipment, Inc.) is one of the most recognizable outdoor brands in the entire industry and they offer kayak sales both online and in many of their brick-and-mortar locations. Just be aware that certain locations may carry larger or smaller inventories depending on the demand in that area.
One of the best perks of shopping for a kayak at REI is that their salespeople tend to be incredibly helpful and knowledgeable. Plus, REI members earn dividends on all purchases, which is like a little annual gift to yourself when you are able to cash in and treat yourself to a new outdoor gear item or kayaking accessory!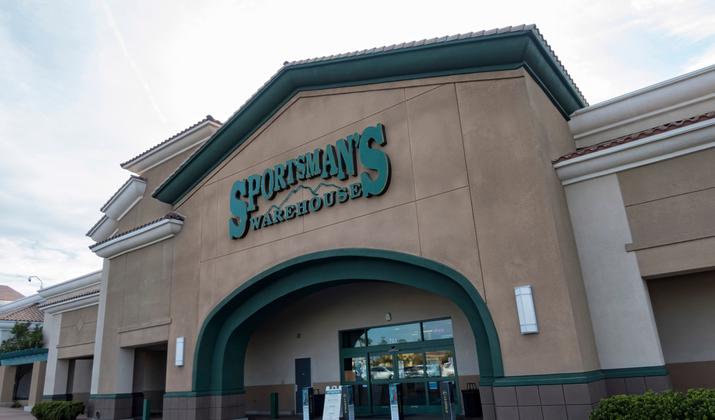 Photo by Kit Leong via Shutterstock
Sportsman's Warehouse has been around since 1986 and they also offer both in-store and online kayak shopping. Their online marketplace gives you the option of shopping through a larger inventory of kayaks because it includes models that can be shipped to the store closest to you.
They currently have more than 110 stores throughout the United States and they are in 28 different states. Their largest presence is along the west coast, with multiple locations in Washington, Oregon, and California, respectively, but plenty of others throughout the other 25 states.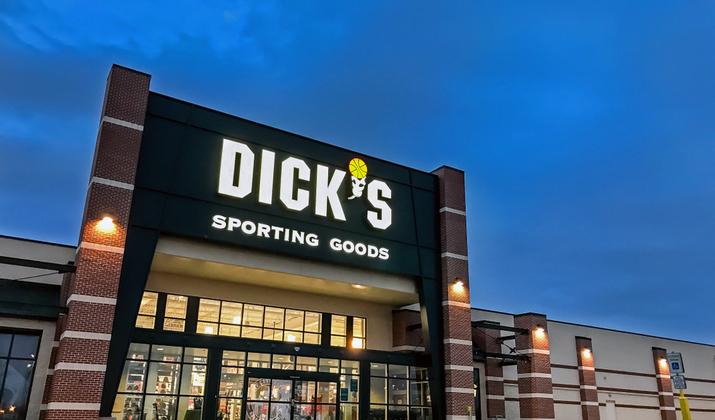 Photo by Roman Tiraspolsky via Shutterstock
Dick's Sporting Goods is another large outdoor retailer with a significant presence throughout the United States. They have a slightly larger reach than Sportsman's Warehouse and they boast locations in each of the lower 48 states.
Their inventory usually focuses on recreational and cheap fishing kayaks, but you may also find some of the best inflatable kayaks for sale online or in the store.
Like Sportsman's Warehouse, shopping Dick's inventory online will allow you to order a kayak from a further distance and have it shipped to the store closest to you.
Photo by Harry Thomas Flower via Shutterstock
Scheels is another large U.S. retailer that sells kayaks both online and in their massive superstores. Going into a Scheels location is usually an experience in and of itself because many have an operational Ferris wheel at the center of all the shopping action.
This makes Scheels a great shopping stop for the whole family and your partner can take the kids on the Ferris wheel while you check out the kayak options.
Keep in mind that most of the models available in Scheels will usually be recreational sit-on-top kayaks, but you may find some other styles there as well.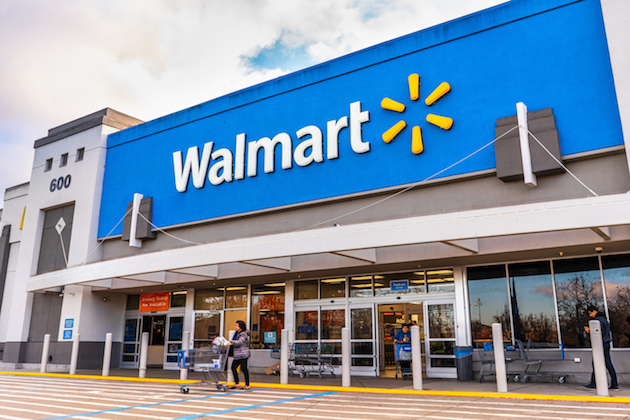 Photo by Sundry Photography via Shutterstock
We all know and love Walmart Supercenters for the ease and convenience of getting a lot of different household items, groceries, electronics, and even gardening supplies all in one place. Buying a kayak might not be one thing you consider on your typical Walmart visit, but they do have a selection available.
In many cases, you will find a much larger inventory online than you will find in any Walmart store. That being said, you can order and have your preferred kayak shipped to the store closest to you and that is really the largest benefit of shopping for a kayak at Walmart because it is rare that you will find a super knowledgeable paddle sports staff member here.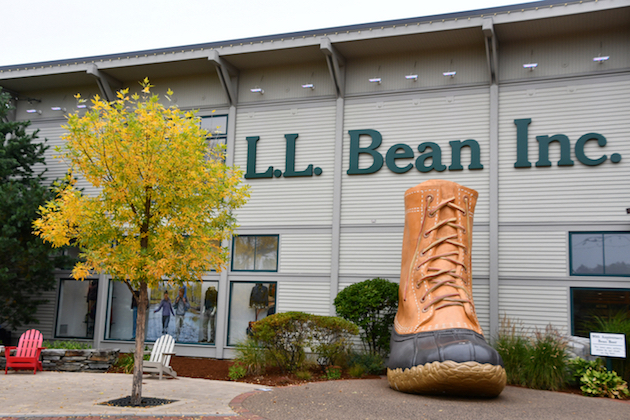 Photo by Ritu Manoj Jethani via Shutterstock
L.L. Bean, Inc. is headquartered in the small coastal town of Freeport, Maine and they have been in business since Leon Leonwood Bean invented the Maine Hunting Shoe in 1911. For more than a hundred years, the company has grown and it now includes stores in 19 different states.
If you are looking for a brick-and-mortar location, their flagship store in Freeport is definitely worth the visit, but most of their other locations are concentrated in the northeast and midwest with the farthest west location being in Colorado. Fortunately, they ship kayaks throughout the U.S. and even to some international destinations.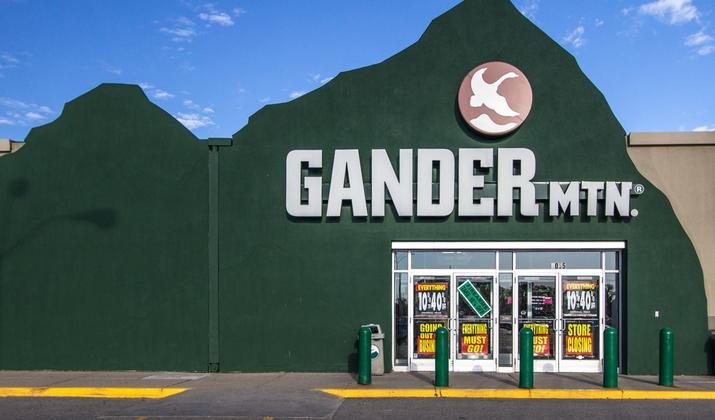 Photo by Ehrlif via Shutterstock
Gander Outdoors is a more well-known name in the RV industry, but they also sell a variety of outdoor gear, including traditional kayaks and even some of the best folding kayaks. You will be able to browse their entire kayak inventory online, but they also have brick-and-mortar stores in 26 states.
Gander Outdoors also partners with large outdoor brands like Camping World, Good Sam, and Overton's. So there is a good chance that you can find the exact kayak or accessory you are looking for on one of their partner's websites if you can't find it on theirs.
Photo by Tada Images via Shutterstock
Not only is Cabela's a great place to spend a free night in your RV when you are between destinations, but it is one of the best places to shop for a lightweight fishing kayak.
You will probably see plenty of kayak models lined up along the wall outside when you are walking into Cabela's, but go ahead and pop inside to discuss your options with a sales representative.
Cabela's also has an online platform where you can shop through their entire kayak inventory and choose a model to have shipped to you. If you are looking for a store you can go to in person, they have 169 different locations in 45 states and also have Canadian locations as well.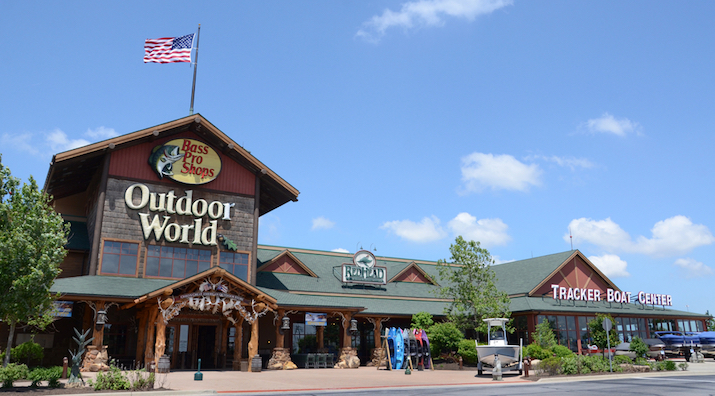 Photo by Susan Montgomery via Shutterstock
Bass Pro Shops and Cabela's are actually under the same ownership nowadays. So their locations are wrapped into the 169 in 45 states that we mentioned above and their online inventory is synced up with Cabela's.
There is little to differentiate both their online and in-person stores, aside from the name on the outside. Again, they are going to specialize in carrying kayaks that are designed to be used for hunting and fishing, but you may also find a recreational model or two in their inventory.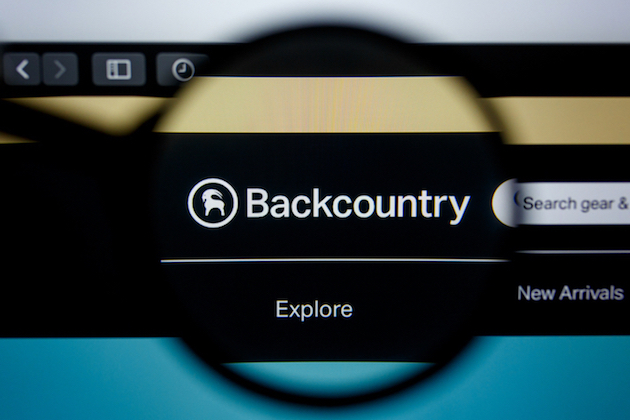 Photo by Il.studio via Shutterstock
Backcountry is a 99% online retailer that only has three brick-and-mortar locations in Boulder, Colorado, and West Valley and Park City, Utah.
They have embraced the online shopping boom and they provide some of the best discounts on a wide variety of outdoor gear that you can find out there.
Their inventory of kayaks mainly consists of recreational, fishing, and tandem kayaks, but they ship items very quickly and do so for free in most cases.
They also offer financing on larger purchases through Klarna and you may also be able to take advantage of Special Group offers or Student offers if you qualify.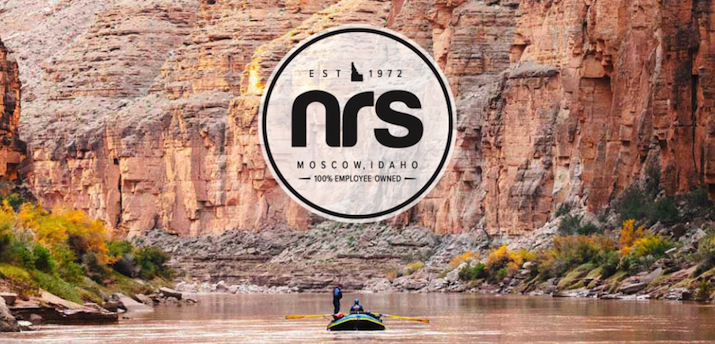 PC NRS.com
Northwest River Supply (NRS) has been around since Bill Parks stockpiled a collection of outdoor gear in his garage and typed out the first NRS newsletter in 1972. Since then, they have been one of the leaders in kayaking and paddle sports gear.
They mainly distribute their products through a network of dealers today, as well as through their online store. They specifically specialize in providing some of the best inflatable whitewater kayaks on the market, but they also have whitewater rafts and inflatable paddleboards available through their online store.
Photo by Susan Montgomery via Shutterstock
Known for their creative social media posts labeled with the #moosejawmadness, this company has been around since 1995. Their online kayak inventory includes inflatables, sit-insides, fishing kayaks, and even pack rafts.
While they offer online shopping and shipping to most U.S. states, they also have 11 brick-and-mortar locations in five states. Seven of those stores are in Michigan and the remaining five are in Boulder, Colorado, Chicago, Illinois, Olathe, Kansas, and Kansas City, Missouri.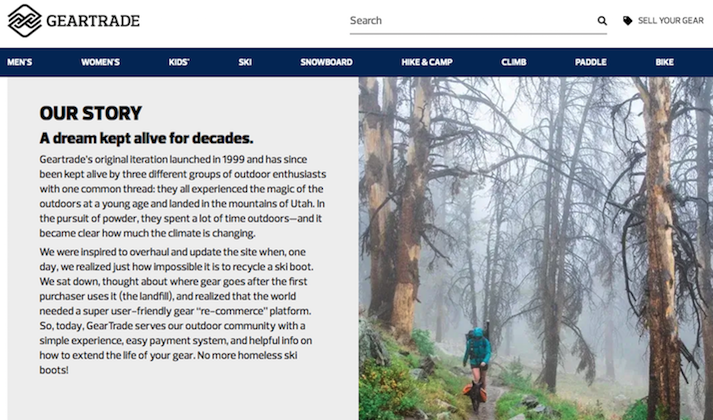 PC Geartrade.com
Geartrade is a super cool online platform that allows private resellers to connect with folks that are interested in buying used gear. You can advertise and buy products through the platform and they help to facilitate fast and affordable shipping.
As you might imagine, their kayak inventory will fluctuate depending on the number of private parties currently looking to part ways with their models. That said, this platform could be a great way to expand your search if you are intent on buying a used kayak.
15. Your Local Sporting Goods Store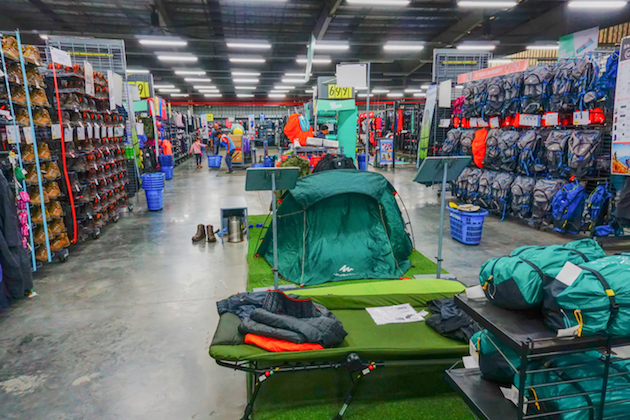 Photo by Rudra Narayan Mitra via Shutterstock
You can never forget your reliable local sporting goods store in a world inundated by massive chain retailers. Sometimes it just feels good to support a store with employees who live in your town and managers who have kids in the same youth sports league as your own.
Aside from giving you a feeling of moral satisfaction, your local sporting goods store will usually be the closest and easiest place to start your kayak shopping adventures. Even if they do not have the exact kayak you are looking for in stock, make sure you ask if it is possible for them to order it for you.
In addition, your local sporting goods store is usually the best place to try out multiple different styles of kayaks to see what you like best. They may even offer daily rentals that allow you to get out on the water and really experience what a certain kayak feels like.
If your local store doesn't offer rentals, they probably know someone in town who does. Renting and testing out a few different kayak models is still one of the best ways to really hone in on the precise style that is going to serve your needs best.
Final Thoughts
In addition to the 15 spots we mentioned above, there is usually a healthy resale market that allows you to buy a new kayak from a private seller. Your location will typically dictate how robust the used kayak market is near you.
As you might imagine, locations that are close to oceans, rivers, lakes, and other paddle-friendly waterways are more likely to boast healthier resale markets. Because a warranty policy won't be an option at all if you go this route, you should know what to look for when buying a used kayak.
In addition, you should not be afraid to compare prices at multiple retailers and even pit them against each other when trying to get the best deal possible.
If you found the kayak you want for $100 cheaper across town at Dick's Sporting Goods, for example, there is a chance that the sales representative at your local REI will be willing to beat that price.
At the end of the day, there are many places to buy kayaks and they are all competing for your hard-earned dollars. Hopefully, you can use this resource to find the right kayak for you and get the best price on it.
As always, we wish you the best of luck with your kayak shopping efforts and your future paddling endeavors!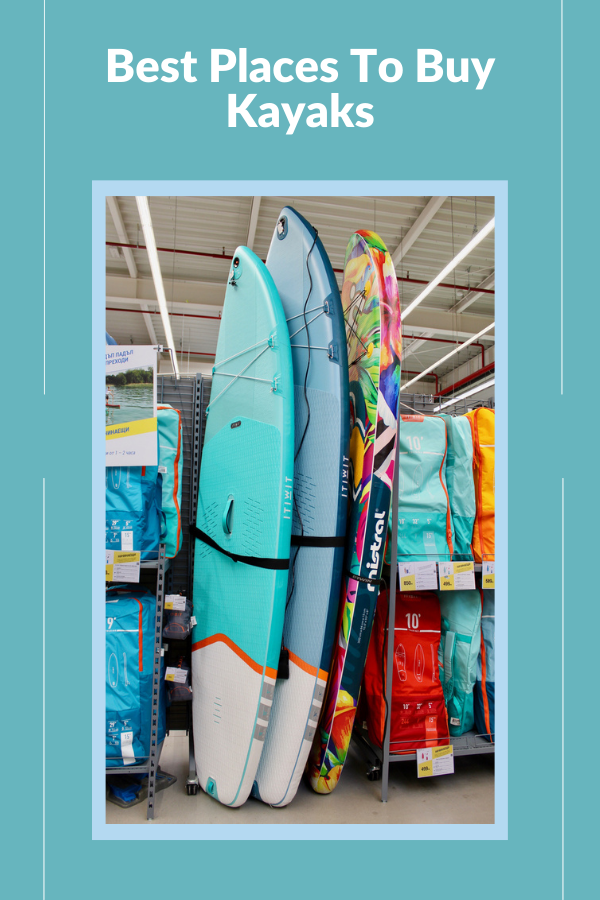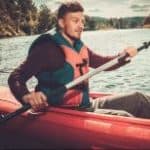 Author: Peter Salisbury
Pete is the Owner of KayakHelp.com. Born and raised in Cleveland, Ohio, he grew up kayaking, fishing, sailing, and partaking in outdoor adventures around the Great Lakes. When he's not out on the water, you can find him skiing in the mountains, reading his favorite books, and spending time with his family.