Skiing has been around for thousands of years, so it has had time to accumulate some fascinating facts. There have also been millions of people who have learned to ski, creating many exciting stories to be told.
So, in this article, we will give you some fascinating ski facts. These will interest you and give you some cool things to talk about on the chairlift.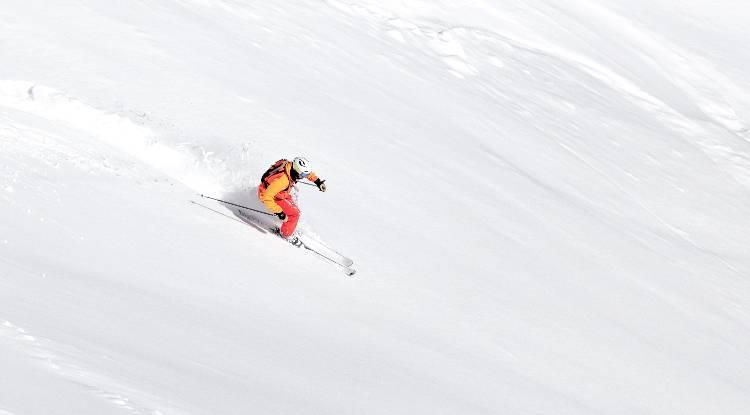 Image by MWiklik from Shutterstock
Fascinating Ski Facts
1. Where Does The Word "Ski" Come From?
Ski comes from the word 'skíð,' which is a Norwegian word. It translates as "split piece of wood."
2. Where Was The First Downhill Ski Race Held?
The first downhill ski race was held in Sweden in 1879.
3. When Did Skiing Become An Olympic Sport?
Skiing has been a Winter Olympic sport since 1924. Nordic skiing was the only discipline in those early days. It wasn't until 1936, at the Garmisch-Partenkirchen games in Germany, that downhill skiing was introduced.
4. What Are The Official Skiing Disciplines?
The FIS recognizes alpine, cross-country skiing, ski jumping, Nordic combined, freestyle, and snowboarding as Olympic sports.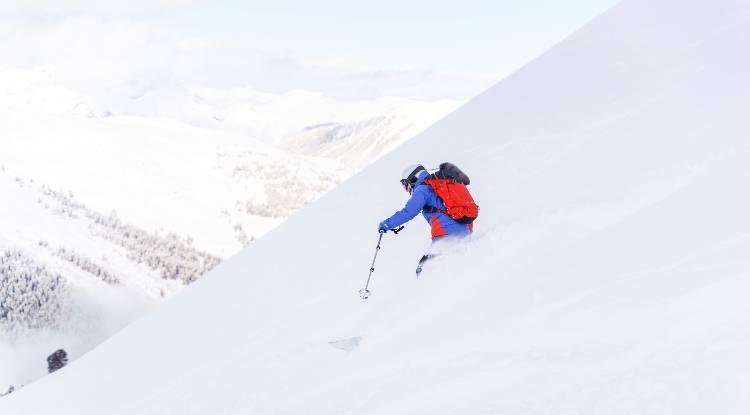 Image by Sergey Mironov from Shutterstock
5. The Fastest Recorded Speed On Skis
In 2016, Italian Ivan Origone clocked a top speed of 254.95 kph (158.4mph). The speed skier broke his previous record while wearing an aerodynamic suit and helmet that reduced wind resistance.
He broke the record in Var, France, on a specially prepared slope that allowed him to charge in a straight line to go as fast as possible.
Speed skiing is a very niche discipline and is the fastest non-motorized sport on land.
Archeologists have found skis that date back to 8,000 BC. The two-meter-long skis were found in Central Asia, were made from wood, and covered in horsehair.
7. Skiing Is Extremely Popular In The U.S
There are over 40 states in the U.S that have their own ski resorts. How many have you visited?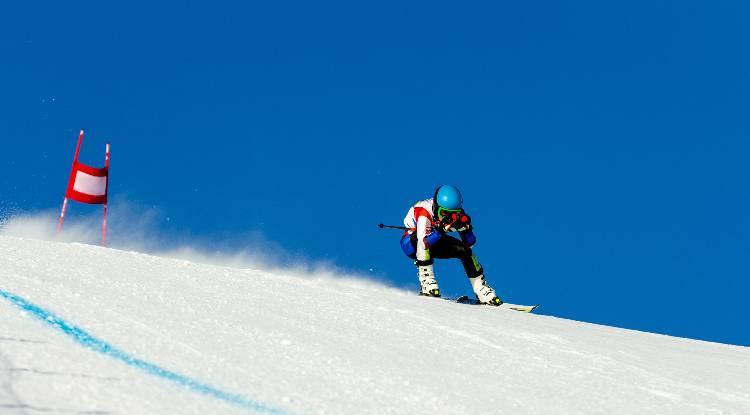 Image by sportpoint from Shutterstock
8. Sir Arthur Conan Doyle Is Partly Responsible For The Popularity Of Skiing
Sir Arthur Conan Doyle not only created Sherlock Holmes, but he was a keen skier too. He was instrumental in convincing the English-speaking world to take up the sport.
He wrote several inspiring articles in The Strand Magazine that promoted the Swiss Alps as the best place to go skiing.
9. Cross Country Skiing Is Favored By Astronauts
Astronaut Harrison Schmitt was a member of the space shuttle Apollo 17 crew. He advocated that cross country skiing is the ideal training for walking on the moon.
The technique involved moving efficiently on cross country skis and helped with walking in the reduced gravity astronauts experience on the moon's surface.
10. Skiing is Popular All Over The World
Worldwide, ski resorts see 350 million visitors every year. These ski resorts reside in about 80 countries in both the northern and southern hemispheres.
Image by yanik88 from Shutterstock
11. Skiing Is An Excellent Fat Burner
Skiing takes a surprising amount of effort, even though it involves gravity and sliding downhill. Most skiers use moderate effort while on the mountain and can burn around 350 to 400 calories every hour.
12. The Ancient Methods Are Still Used Today
The Mongol/Kazakh tribe who live in the Altai Mountains in the Xinjiang province of China still use ancient skills to make their skis. The method involves splitting local spruce trees with hand tools to make the skis. Then, they wrap the planks in horsehair to give the skis grip in deep snow.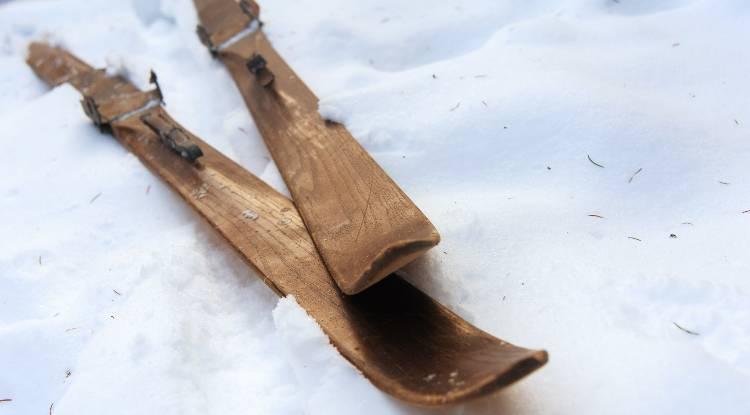 Image V_Lisovoy from Shutterstock
There are many theories of who made the first snowboard. But one thing we are sure of is that a version of the snowboard was built in 1965.
This board was built by Sherman Poppen of Michigan, who wanted to create a snowboard for his daughter. He did this by attaching two skis together to make one plank with a rope attached to the front for the rider to hold on to.
Sherman Poppen named this new contraption the "snurfer." He sold about a million snurfers over the following 10 years.
Skiing was considered a man's sport in the late 19th century, with very few women taking part. During this time, women were encouraged to take up ice skating, as it was deemed more appropriate for them.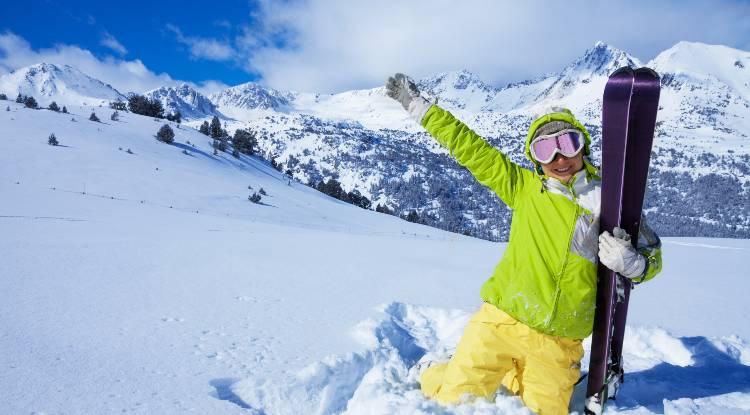 Image by Sergey Novikov from Shutterstock
15. Telemark Bindings Were A Huge Leap Forward In Ski Technology
Norwegian skier Sondre Norheim invented the Telemark bindings, named after his hometown. These bindings allowed the use of plastic shelled boots, similar to what most skiers wear today.
The new boot and binding combination made it possible for skiers to jump their skis and have more control. This paved the way for modern ski boots, bindings, and skiing techniques.
16. Skiing Has Been A Part Of Military Life For Many Years
Scandinavian countries were the pioneers of using ski-based troops. For example, Norwegian soldiers wore skis during the Battle of Oslo in 1200. Also, Sweden has used ski troops since 1452m while Finland, Norway, Russia, and Poland have had skiing soldiers since the 15th century.
Norwegian army captain Jens Emma Hausen put together the first skiing manual in 1733. This led to many ski competitions throughout the Norwegian military, the first being in 1767.
The competitions had monetary prizes and were a precursor to the modern biathlon contests. Biathlon combines cross country skiing and shooting and now features some of the fittest athletes in the world.
Ski troops had fought in both world wars and have been instrumental in promoting skiing when they returned to civilian life.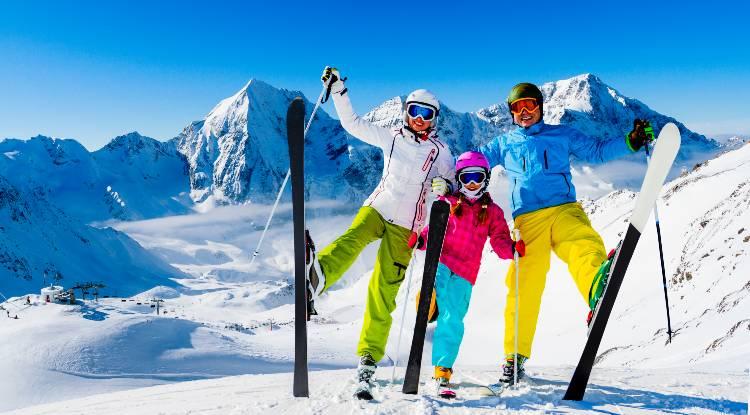 Image by gorillaimages from Shutterstock
17. The First Ski Lifts Were Installed In The 1930s
Before ski lifts, alpine skiers had to hike up the mountains before they could ski back down. This limited the number of runs a skier could do in a day.
Some snow-covered mining towns managed to utilize their mining equipment to ascend the slopes. But in the 1930s, rope tows and chairlifts began to be installed on ski hills.
Idaho's Sun Valley was the first ski resort to install a ski lift. This was developed by engineers from the Union Pacific railroad company.
18. TV Brought Skiing To The Masses In The 1950s and '60s
The 1936 winter Olympic Games in Garmisch Partenkirchen in Germany had limited TV coverage featuring competitive skiing. But after the world wars, Italian TV broadcast live coverage of the Olympic Games at Cortina d'Ampezzo.
American TV audiences got to see coverage of the Squaw Valley Games in 1960. The increasing TV coverage of skiing events throughout the 1950s and 1960s went a long way to build on the popularity of skiing worldwide.
19. The Rise Of Snowmaking Machines
The first snow-making machine was invented in 1936 by Warner Bros. technical director Louis Geib. The design consisted of three blades that shaved ice from a huge block using rotating blades.
A high-powered fan blasted the shavings into the air, creating the next best thing to natural snowfall at the time. This machine was mainly used for the film industry, but it also made its way into ski resorts.
The snow cannon was invented in 1950 by Art Hunt, Dave Richey, and Wayne Pierce. In 1952, snow cannons were installed at Grossinger's Catskill Resort Hotel, which became the first ski resort to use artificial snow.
It wasn't until the early 1970s that snowmaking became widespread as many ski resorts began to rely on it.
These days, snowmaking is an incredibly complex process requiring skilled operators and computer-controlled machines.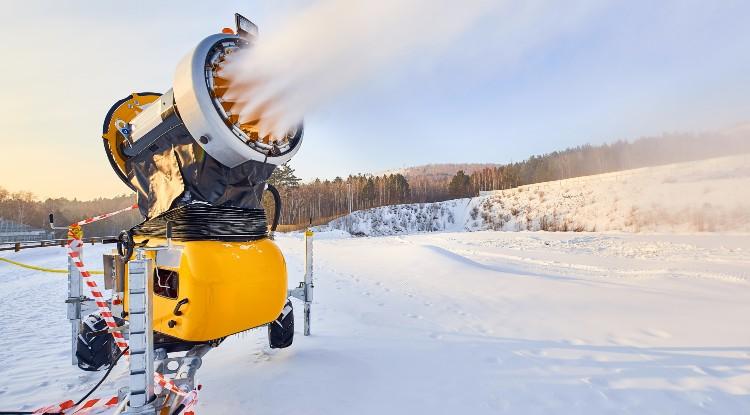 Image by al7 from Shutterstock
20. The Birth Of Freestyle Skiing
Freestyle skiing is a discipline that consists of acrobatic tricks. The original format has three different events, moguls, acro, and aerials.
Acro was the first freestyle skiing discipline, which was formerly known as ski ballet. The first acro competitions took place in Europe in the early 1930s.
Acro routines were 90-seconds long when athletes performed figure skating and gymnastics moves. They were judged on difficulty and artistic merit.
The aerial event is still part of the Winter Olympic Games and sees skiers launch themselves vertically off a large ramp. While in the air, the skier performs somersaults and other technical tricks.
Skiers who compete in the mogul event have to ski over a bumpy course at speed. They are timed but get extra points for freestyle tricks at strategically placed ramps.
Modern freestyle skiing has disciplines that are derived from snowboarding. These include halfpipe, slopestyle, and big air.
Competitive skiing is governed by the FIS (Fédération Internationale de Ski ). The FIS was founded in 1924, and it has sanctioned Nordic world championship events since 1925 for males and 1954 for females.
22. Snowboarding's Governing Body
Snowboard competitions were initially governed by the ISF (International Snowboarding Federation). This federation was established in 1991 and held its first world championships in 1992.
In 1994, the FIS recognized snowboarding as a sport and held its own snowboard world championships in 1996. This was when the International Olympic Committee made the FIS the official body for Olympic snowboarding.
Snowboarders that wanted to compete in the Olympics had to compete in FIS events to qualify, leading to the death of the ISF.
Snowboarding became an Olympic sport in 1998 at the Nagano Games in Japan. The events included the halfpipe and giant slalom, and gold medals were won by Ross Rebagliati, Gian Simmen, Karine Ruby, and Nicola Thost.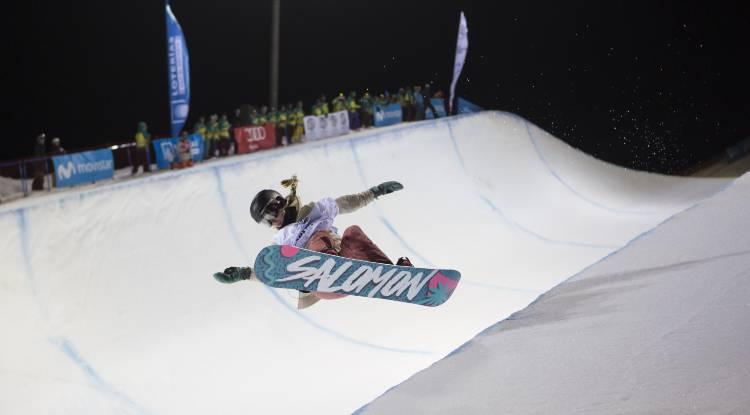 Image by Alfaguarilla from Shutterstock
Originally skis were made from a single piece of hickory wood. But in the 1930s, ski manufacturers introduced lamination into the construction process.
In the 1950s, skis were given plastic bases to make them faster and more durable. But, in the 1990s, ski construction consisted of a wooden and foam core wrapped in fiberglass.
Ski manufacturers improved the flex and strength of their skis with Kevlar, aluminum, titanium, or carbon inserts.
If you look down the side of a ski, you will notice that it is curved. This is a feature that has been around since the 19th century, introduced by Norwegian pioneers.
The 1990s saw the sidecut become more pronounced, creating the parabolic ski. This design allowed skiers to carve on an edge and ski much faster and is now standard on all skis.
The first ski jump was recorded in 1808. It was performed by Norwegian Ole Rye, who jumped 9.5 meters before ski jumping was even recognized as a sport.
The first ski jump competition was hosted in Ofte, Høydalsmo in Norway in 1866, kickstarting a whole new discipline. The longest ski jump was recorded in Vikersund, Norway, in 2017 by Austrian Stefan Kraft, who jumped a distance of 253.5 m (832 ft).
Norse mythology refers to "Skaði, "who is the goddess of winter. However, she is also known as the "ski god," as she was most at home in the snow-covered peaks.
Skaði was regarded as an excellent skier and a very competent bow hunter. Legend describes her as dressed in a white hunting dress with silver armor and weapons, allowing her to hide in the snowy landscape.
Skiing comes with risks due to the speed and nature of the sport. 35% of recorded skiing accidents end up with a knee injury.
However, snowboarders are more prone to shoulder and upper arm injuries, as their feet are strapped to the board.
But footballers and rugby players are more prone to serious injury than skiers and snowboarders.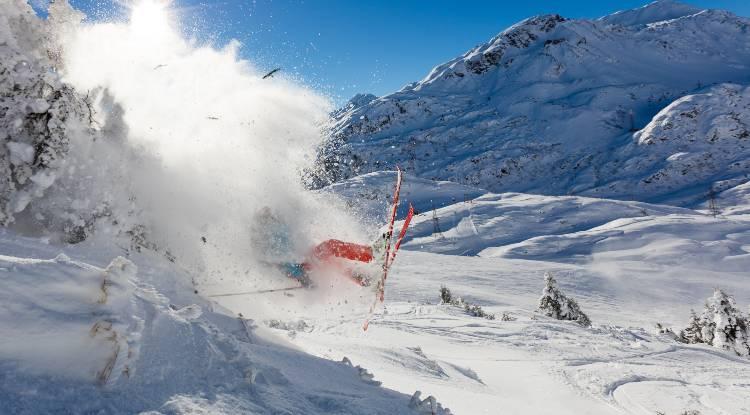 Image by Jag_cz from Shutterstock
27. The Toughest Downhill Ski Race
The Streif in Kitzbühel, Austria, is regarded as the most challenging venue for a ski race in the world. This slope is home to the Hahnenkamm Race weekend, which is comprised of Super G, Slalom, and Downhill events.
The Streif is 3312 meters (2,058 mi) long, one of the most technically difficult racecourses. This is partly due to its insanely steep gradient of 40.4 degrees and a vertical drop of 860 meters (2,822 ft).
In the late 1990s and early 2000s, skiing was a dying sport. The trendiness of snowboarding was luring people away from two planks to one.
However, ski manufacturers adopted technology used in snowboard manufacture to win back skiers. They introduced twin-tip skis, large sidecuts, and baggy clothing, which appealed to the younger generation.
These adaptations began to work, as snowboarding became a victim of its own success, becoming more mainstream and less trendy at the time.
In 2005 Australian Nick Willy broke the record for the longest time skiing without stopping. The New South Wales native skied for 202 hours and 1 minute in Thredbo.
He broke the record by skiing the Thredbo slopes 916 times, taking over 1,150 kilometers (715 miles).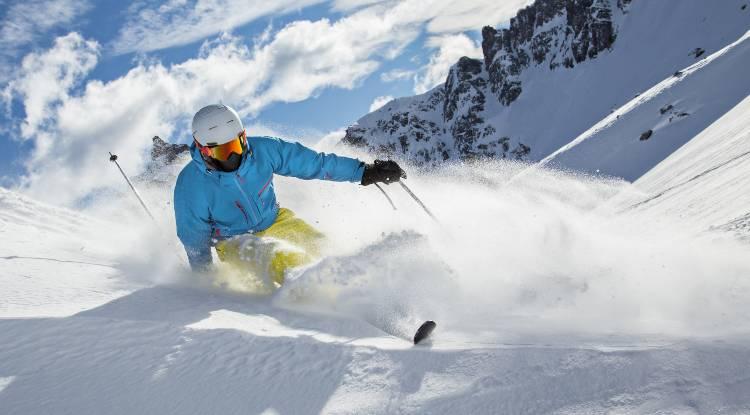 Image by Lukas Gojda from Shutterstock
China is home to the world's largest indoor ski slope. This colossal building is in Harbin, Heilongjiang, and measures 43,919.7 square meters (472,747 square feet).
31. The Patron Saint Of Skiing
Did you know that skiing has a patron saint? St. Bernard of Menthon founded a monastery and hospice in a dangerous part of the Swiss Alps. This area is now known as the St. Bernard Pass, and the hospice gives its name to the famous dog breed.
St. Bernard's patronage isn't limited to skiing but also extends to snowboarding, backpacking, hiking, and mountaineering.
32. Ski Resorts In Unexpected Places
We mentioned earlier that there are ski resorts all over the world, but there are resorts in places you would never have dreamed of.
For example, North Korea's Masik Pass has a ski resort that opened in 2018 in the hope of hosting some winter Olympic events. There are also ski resorts in Israel and Afghanistan.
Dubai has an indoor ski resort too, but the slope is only 60 meters long.
33. The World's Most Successful Snowboarder
American snowboarder Shaun White is regarded as the most successful snowboarder of all time. The five-time Olympian and gold medalist is estimated to have a net worth of over $60 million, making him the seventh richest Olympian ever.
Image by Leonard Zhukovsky from Shutterstock
34. The Most Influential Snowboarder
Most snowboarders regard Travis Rice as one of the most influential snowboarders of the last 20 years. He has been in over 20 snowboard films and has been instrumental in some of the most iconic and pioneering films.
Travis Rice's most famous film, The Art Of Flight, changed snowboard films forever with its cinematic style and world-class riding.
35. Most Successful Female Ski Racer
Lindsey Vonn had an incredible career as a World Cup Alpine ski racer. Vonn won the overall championships four times during her racing career and was the first American woman to win gold at the Winter Olympics in 2010.
She won her 20th world cup title in 2016, which is an all-time record. Unfortunately, Lindsey Vonn had to retire in 2019 due to an injury.
36. New York State Has The Most Ski Resorts In The U.S
New York has 51 operational ski resorts; however, it doesn't have the most visits from skiers. Vermont only has 25 ski resorts, but it gets the most visitors every winter.
Ski resorts in Colorado, Idaho, and California, also have more skiers visiting them each year.
37. A Cross Country Skier Can Burn 1,000 Calories An Hour
Cross country skiing can be taken at a slow pace, allowing you to enjoy the countryside and views. However, top cross country skiers can burn over 1,000 calories every hour while racing.
Most people burn off about 600 calories an hour while cross country skiing. This makes it an excellent way of exercising during the winter.
Cross country skiing is a low-impact sport that works your whole body and is excellent for your cardiovascular system.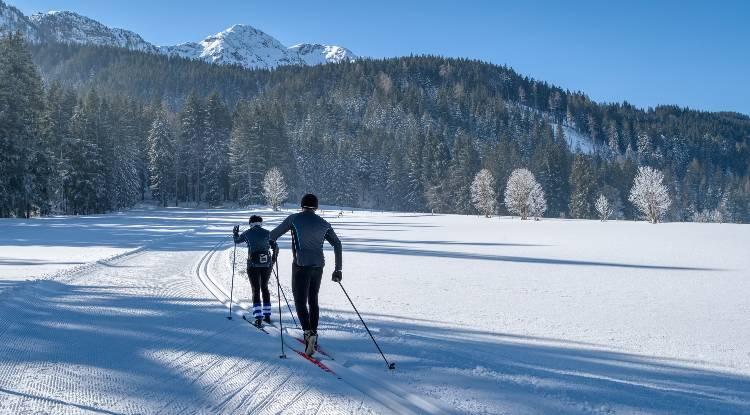 Image by Yamagiwa from Shutterstock
The snowboard speed record is broken often, but it is currently held by Frenchman Edmond Plawczyk. He wore an aerodynamic speed suit that allowed him to reach 203.275 kph (126.309 mph).
Plawczyk beat a 16-year speed record previously set by Darren Powel in 1999.
39. The First Skiing Computer Game
In 1991 Microsoft produced the first computer game to feature a skier. The game was called SkiFree and was part of the Microsoft Entertainment Pack.
The game was super simple and didn't really have a goal. You had to control your character as he descended a mountain trying to escape from a Yeti.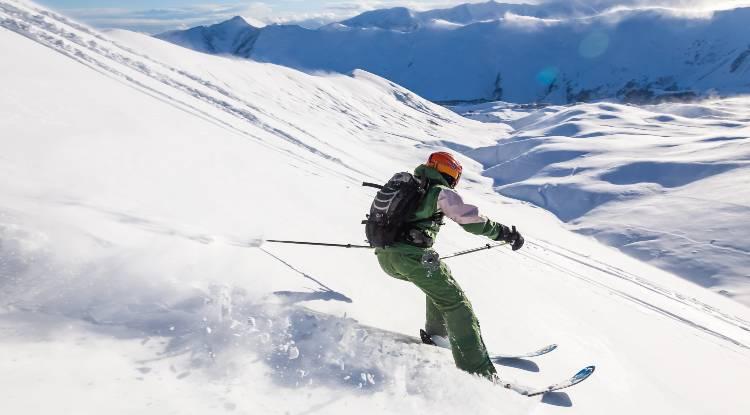 Image by Taras Hipp from Shutterstock
40. There Are 15 Winter Olympic Sports
Skiing and snowboarding often take center stage during the Winter Olympics. But there are many more winter sports that fall under three different categories.
You can watch the world's best compete in ice sports, alpine skiing and snowboarding, and Nordic events.
41. Biggest Vertical Drop In The U.S
Some skiers hunt for the steepest slopes and longest runs. If this is you, you need to head to Snowmass in Colorado.
Snowmass's highest lift will take you to the top of a slope with 4,406 vertical feet to enjoy. If you want even more, head to Revelstoke in Canada of a vertical drop of 5,620 feet, the biggest in North America.
Final Thoughts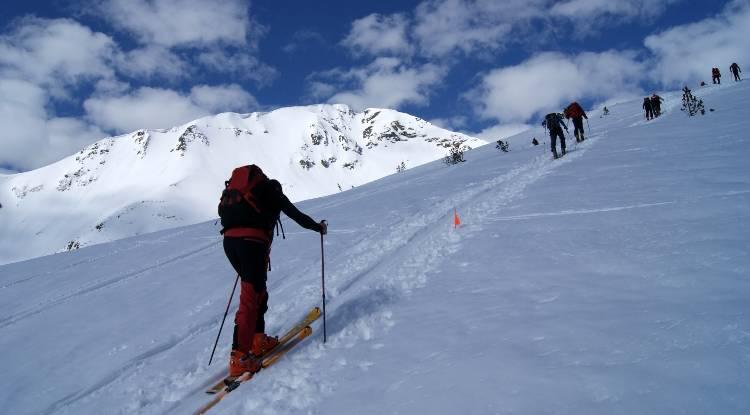 Image by Iasen Doltshinkov from Shutterstock
Now you have a ton of skiing and winter sports trivia to impress your friends with.
You know about all kinds of statistics, historical moments, and winter sports personalities in your arsenal of fascinating ski facts.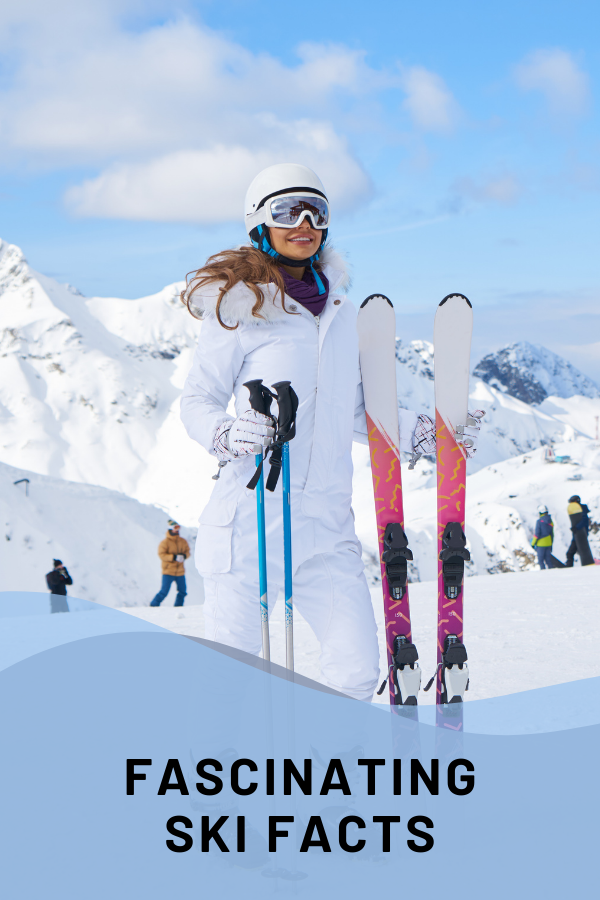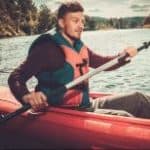 Author: Peter Salisbury
Pete is the Owner of KayakHelp.com. Born and raised in Cleveland, Ohio, he grew up kayaking, fishing, sailing, and partaking in outdoor adventures around the Great Lakes. When he's not out on the water, you can find him skiing in the mountains, reading his favorite books, and spending time with his family.