Are you looking for a quiet place to go kayaking in the Northeast? York, Maine, is a sleepy little town on the southern tip of the state, near the ocean.
It offers many kayaking opportunities, as it features sandy beaches and offers proximity to the York River. Read on to see our full beginner's guide to kayaking in York, Maine.
Where Is York, Maine?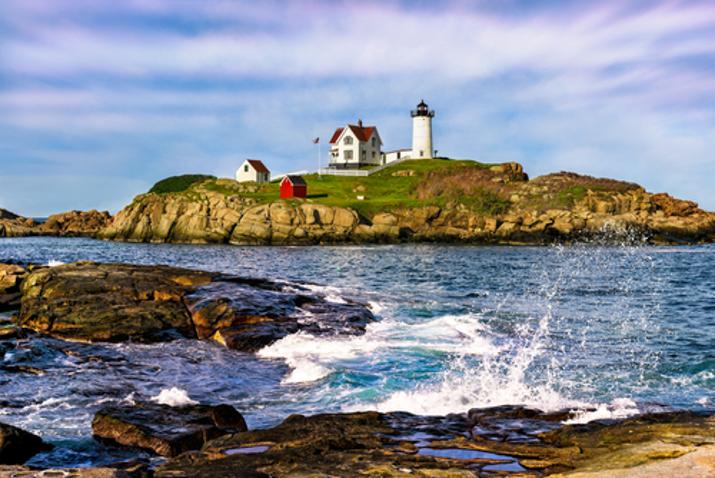 Benjamin F Sullivan/Shutterstock.com
York, Maine, is a town in York County, Maine. It features a population of around 14,000. However, while it's quiet for most of the year, it turns into a popular tourist and resort destination during the summer months.
One of the most popular activities in York, Maine, other than spending time on its beautiful beaches, is kayaking.
During the summer months, the population of York swells to over 50,000 people. Hotels may be fully booked, but some people may own or rent vacation homes in the area. That's when the beaches are the busiest.
Other activities include hiking, eating out, spending some time in York Harbor, and visiting the famous lighthouse.
The general area is known as "The Yorks," which includes York Village, York Harbor, and York Beach. It also includes Cape Neddick.
Note: If you are a complete beginner and worried about safety, read our article on what you need to know as a beginner kayaker.
Why Kayak in York, Maine?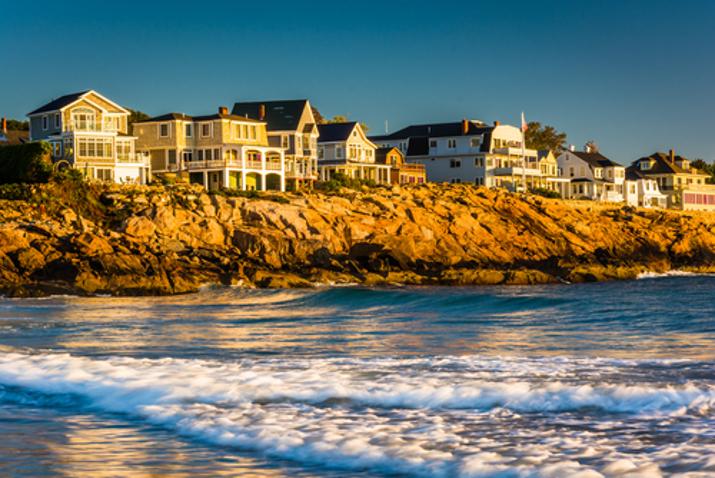 Jon Bilous/Shutterstock.com
York, Maine, offers a certain sense of tranquility that is hard to get elsewhere. When there are few people at the harbor, the place is serene and calming – almost like in a fairytale.
The York River, near York, offers a wide variety of wildlife, including fish and birds such as egrets, kingfishers, sandpipers, and herons. If you're lucky, you'll even come across beautiful bald eagles hunting for fish.
As it feeds into the ocean, freshwater and saltwater mix, allowing for a variety of grasses to grow and flourish.
If you venture further up the York River, away from the ocean, you'll be able to enjoy stunning scenery and quiet stretches of seemingly endless waters.
Kayaking isn't the only way to enjoy yourself while in York. When you're tired of kayaking, you can head to York Village to see the historical town, get breakfast or dinner, and go shopping.
You can also watch the sunset.
Fishing is possible as well, but you'll need a license for fishing, as per Maine regulations. You can fish for bass, flounder, and more, according to YorkHarbor.org.
Make sure to check out our guide to buying a fishing kayak.
The Best Time of the Year to Kayak in York, Maine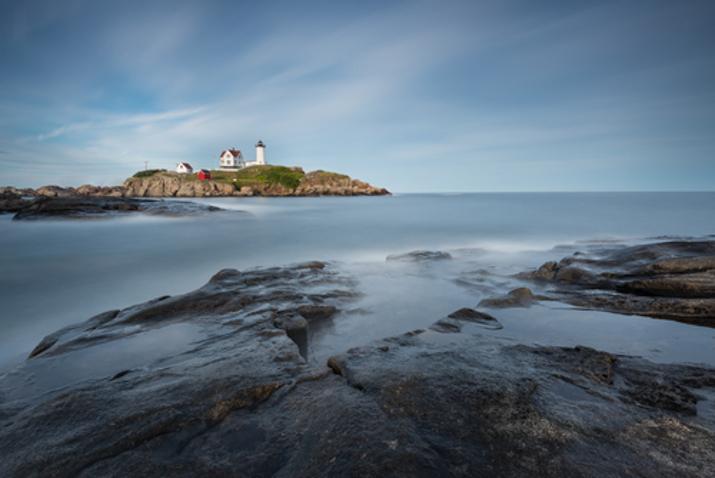 JKom/Shutterstock.com
The best times of the year to kayak in York, Maine, are late spring and late summer.
In late spring, the weather will already be warm. However, temperatures won't be scorching hot.
During the peak of the summer season, on the other hand, some days can be boiling, which may interfere with your ability to fully enjoy your experience.
That's not to say you shouldn't kayak during the summer. Many people go and stay in York during the summer, and it may be the only time you have off.
Just make sure to track the weather and take enough water with you so you stay hydrated.
There's another thing to consider: crowds. I mentioned that the population of York multiplies many times over during the summer.
If you want to kayak on the York River when there are few kayakers around, skipping the peak summer season might be ideal.
In late summer or early autumn, the weather will cool down a bit, but it won't be too cold. The entire Northeast turns into a dazzling array of colors during autumn, but early autumn might be too early.
If you wait a bit, it may be colder, but it may be a good trade-off, as you can experience kayaking up the York River surrounded by such beauty.
Where to Kayak in York, Maine?
There are a few places to go kayaking in and around York, Maine. Let's start with York Harbor.
York Harbor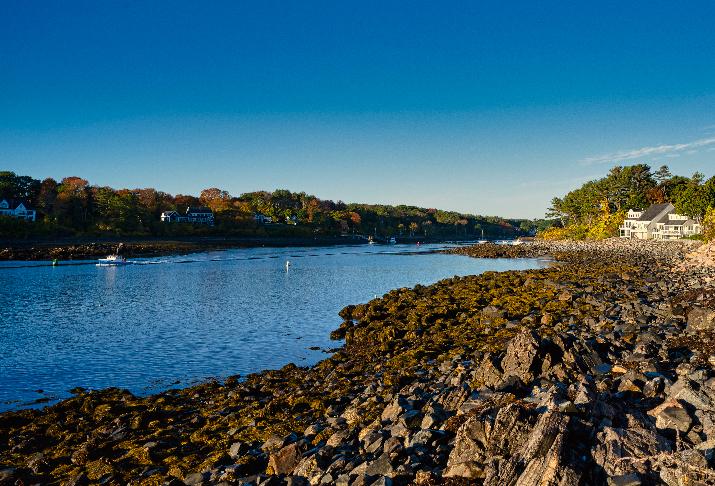 Thomas Kloc/Shutterstock.com
York Harbor is an area in York Town with a census population of around 3,000. It was a big seaport a few hundred years ago, and it now features kayaking activities and York Harbor Beach, which is usually quiet with few crowds.
Near York Harbor, on Harris Island Road (search for it on Google Maps), is Town Dock #2. There, you can launch a kayak and go upriver.
Town Dock #1 on Strawberry Island is another place to launch kayaks. Strawberry Island is at 2 Harris Lane Road – it's a little bump jutting out on the ocean.
It was acquired by the town for the purpose of providing easier access to kayaking and recreational boating to the public.
Alternatively, you can head to Scotland Bridge Road, where you will find the "York River Boat Ramp" on Google Maps. It's a place where you can launch kayaks and other boats.
York Beach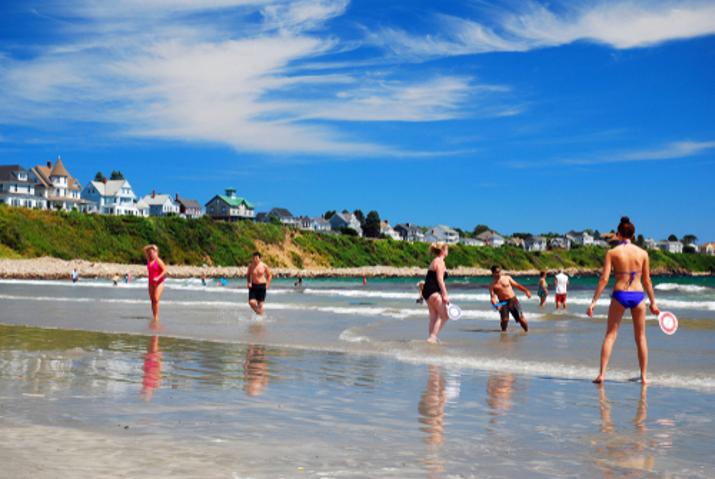 James Kirkikis/Shutterstock.com
York Beach is another area within York, with an estimated year-round population of under 3,000. It actually features two beaches, which are separated by Cape Neddick, where the famous lighthouse is.
While many people go to York Beach to experience swimming in the Atlantic Ocean or to get some sun-tanning in, others go for sea kayaking. There are several companies that offer kayak rentals around York – scroll down to the next section to find them.
If you enjoy sea kayaking, check out our ultimate guide to buying a sea kayak.
Where to Rent a Kayak in York, Maine?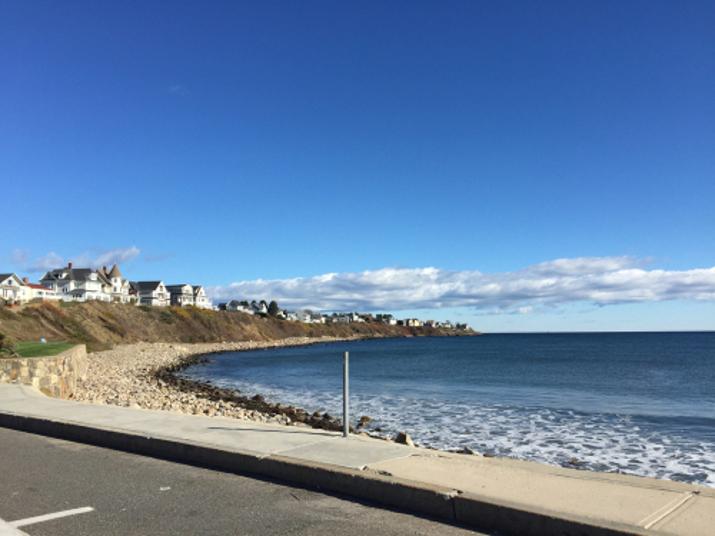 Michelle Claiborne/Shutterstock.com
There are many places to rent kayaks from in and around York. Of course, if you have your own kayak, that would be optimal.
However, if you can't afford your own kayak, don't have a way to transport it, or aren't ready to invest in one yet, you can instead rent a kayak from one of the many companies in the area offering kayak rentals.
Read on to learn the best places to rent kayaks from in and around York, Maine. Keep in mind that not all of these places are in York itself, as York is a small town with a limited availability of places to rent from.
However, the other kayak rental shops are located not far from York, usually a 15-30 minute ride away (or even less, depending on where in York you are located). Whether you live in York or are heading there for the summer, you can stop by one of these places and pick up a rental kayak.
Liquid Dreams Surf, or LDS, is a small shop in Long Sands Beach, York Beach, York, Maine. It was founded by Mark Anastas, who grew up in New England, owned a surf shop in Florida for a year, and then decided to start a surf shop in Ogunquit, a bit further north of York.
After eight successful years in Ogunquit, Mark decided that it was time to open up a second location in York Beach.
As implied by the name of the shop, Liquid Dreams Surf mostly focuses on surfing, which York Beach is perfect for. It offers surf lessons, surf camps, and surfing equipment.
However, it also offers kayak rentals.
Prices start at just $40 for a single kayak for four hours. For a full day, it's $60, and for an overnight rental, it's $70.
Tandem kayaks are available as well, but they come with a $10 surcharge.
Stand-up paddle boards are available for rent as well, and they are a bit cheaper than kayaks. You can also rent surfboards and other equipment.
The York Beach branch is located at 171 Long Beach Avenue. It's open daily from 9 am to 9 pm, but consider giving them a call at 207-351-2545 before you arrive to confirm kayak availability and pricing.
Liquid Dreams Surf Shop is open throughout the year. You can get sunscreen and bikinis in the summer and winter wetsuits and gloves during the colder months.
Esther's Marina, LLC, is located in Portsmouth, New Hampshire. Depending on traffic, it's around a 15-25 minute drive from York.
You can rent a kayak from Esther's Marina and even launch it from the shop. If you want to get out of York and explore new areas, Esther's Marina is a good option.
Kayak rentals are available starting from just $30. Both single and tandem kayaks are available for rent.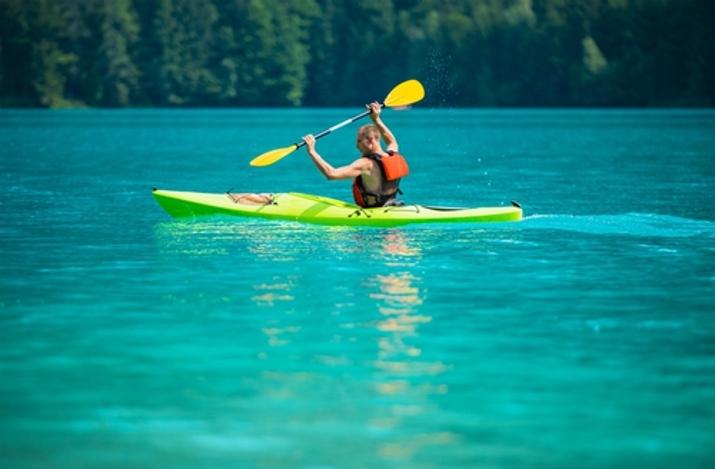 Virrage Images/Shutterstock.com
Coastal Maine Kayak is located in Kennebunk, Maine, around a half-hour's drive north from York. It offers both kayak rentals and guided tours.
Half-day rentals are available for kayaking on the Kennebunk river only. However, you can also choose a full-day or multi-day rental, so you are not limited to the Kennebunk river.
If you pick a multi-day rental, the team will help you load the kayak onto your vehicle and give you some tips on where you can go kayaking. Here are the multi-day rental options currently available from Coastal Maine Kayak:
Two-day rentals
Three-day rentals
One-week rentals
If you want to rent a kayak for longer, you may be able to do so by contacting Coastal Maine Kayak and requesting a custom quote. All rentals come with a personal flotation device.
Coastal Maine Kayak also offers tours around Cape Porpoise Harbor and the Kennebunk River. Both are good day-trip options if you are staying in York for the summer.
The Cape Porpoise Harbor tour is particularly interesting, as you will visit several islands, including Goat Island, which has a famous lighthouse.
Tours usually last around two to four hours, and some tours even include free snacks like cheese and fruit.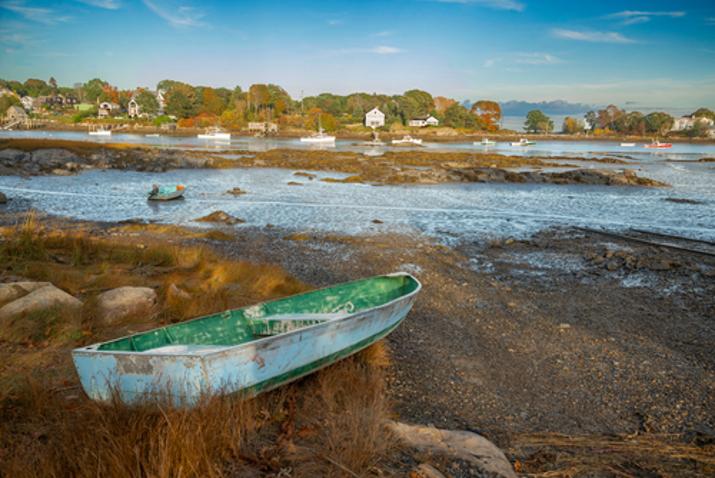 Enrico Della Pietra/Shutterstock.com
World Within is located on the Ogunquit River, just south of Wells, Maine. It's around 10-15 minutes north of York, Maine.
However, it's only open during the high tide cycle. Fortunately, the website provides a useful tide chart to help you plan your trip for the high tide season if you wish to rent from World Within.
If you are a beginner with no or little kayaking experience, World Within might be a good place to learn how to kayak. Private lessons are available upon request.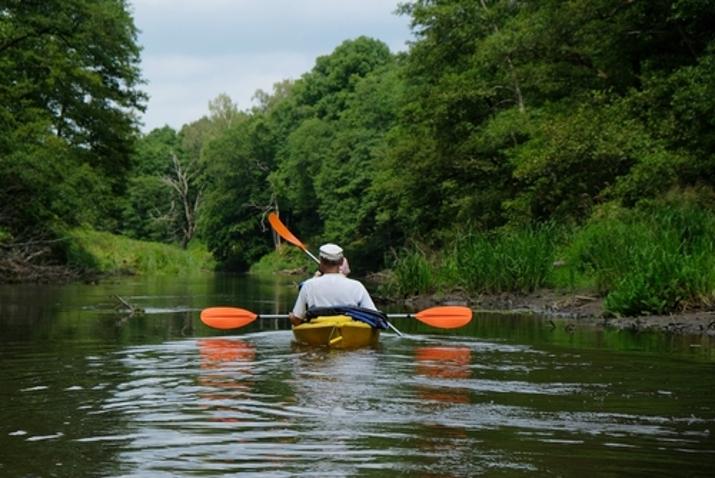 iwciagr/Shutterstock.com
Seven Rivers Paddling, like Esther's Marina, is located in Portsmouth, New Hampshire, not far from York. It offers kayak rentals.
In addition, it offers a variety of instructional classes and training lessons for kayakers of all skill levels. All instructors are ACA certified.
Beginner and intermediate kayakers can take lessons teaching key techniques and maneuvers and essential self-rescue skills. Advanced kayakers can take the more advanced training lessons, which teach you how to paddle on the ocean and also provide a lot of information about tides, water movement, wind, and more.
Various tours are available for different skill levels as well.
Essential Kayaking Laws to Know About in York, Maine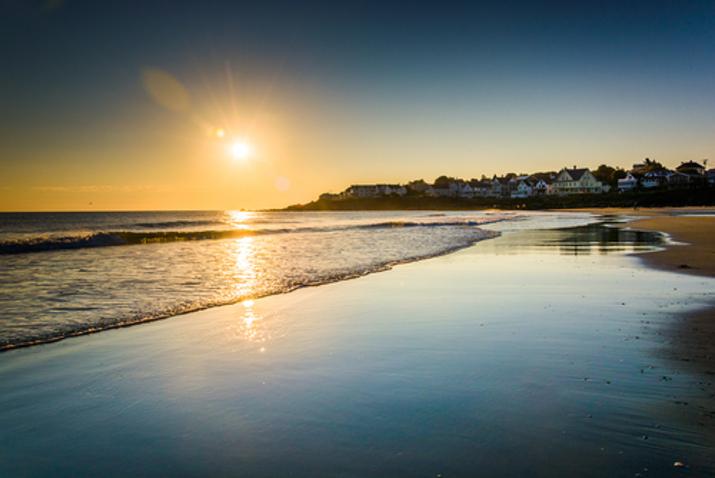 Jon Bilous/Shutterstock.com
Before you embark on your kayaking journey, it's important to know the local rules and regulations. Read this section for all you need to know about kayaking in York, Maine, legally.
First, know that the York Harbor Master is in charge of enforcing local laws in the harbor. The harbor master does issue fines for illegal behavior, but as long as you stick to the rules, you will be fine.
Remember to wear your personal flotation device (life jacket). All boaters under the age of 10 must have a personal flotation device on at all times.
See our list of the best life jackets for kayaking to keep yourself and your family safe.
You must keep your arms and legs inside the boat. Bow riding, which is riding with your feet outside the boat, hanging over the bow, is extremely dangerous; it is illegal in York.
If you are kayaking at night, you must have a white light on board. You must turn it on and use it to prevent collisions.
There are right-of-way rules in the waters. Boats are supposed to stick to the right side of the channel.
If two boats approach each other at an angle, then the boat on the right has the right of way.
If you are approaching another boat heading in the same line as you but in the opposite direction, both of you are supposed to steer to your right sides, so you can pass each other. You steer to your right, and they steer to their right (your left).
While you can enjoy kayaking on the river, jet skis (personal watercraft) are not permitted. If you have a larger, motorized boat, you must stick to the posted speed limits and avoid making wakes in the No-Wake Zones.
The No-Wake Zones are designed to keep small boaters, like kayakers, safe. Wakes not only lead to river bank erosion and disturb wildlife, but they can make it dangerous for kayakers and other small boaters.
Fishing in York, Maine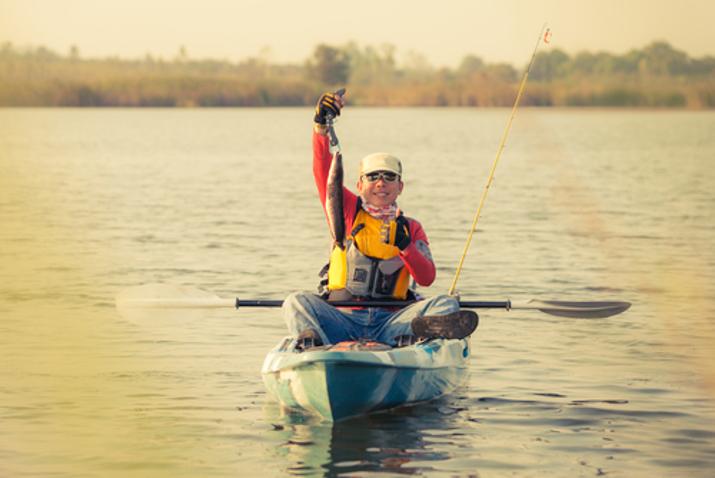 If you have a fishing kayak, York is a great place/
I recommend fishing in the York River, which offers a wide variety of fish you can catch. You may also fish from one of the bridges or in one of the ponds near York, such as York Pond, which is a shallow pond not far from York.
Note that you need a valid license to go fishing in Maine. There are separate licenses for freshwater and saltwater fishing.
For an overview of the different types of inland fishing licenses available, fees, and how to apply for one, see this page. It's actually pretty easy to get a fishing license – it mostly involves paying a fee, and you can get a license online, from agents (such as convenience stores), and from town clerks.
You don't have to be a resident of Maine to get a Maine fishing license, but some town clerks may only be able to issue licenses to residents.
What if you prefer fishing in the ocean? Ocean kayakers who enjoy fishing can get a saltwater license.
If you already have a Maine freshwater fishing license, you don't need a separate saltwater license. However, that only applies to freshwater fishing licenses that expire; if you have a Lifetime License for freshwater fishing, it does not cover you for saltwater fishing.
You may not need a saltwater license if you are already licensed for saltwater recreational fishing in another state. For more information, see this page.
Where to Stay in York, Maine?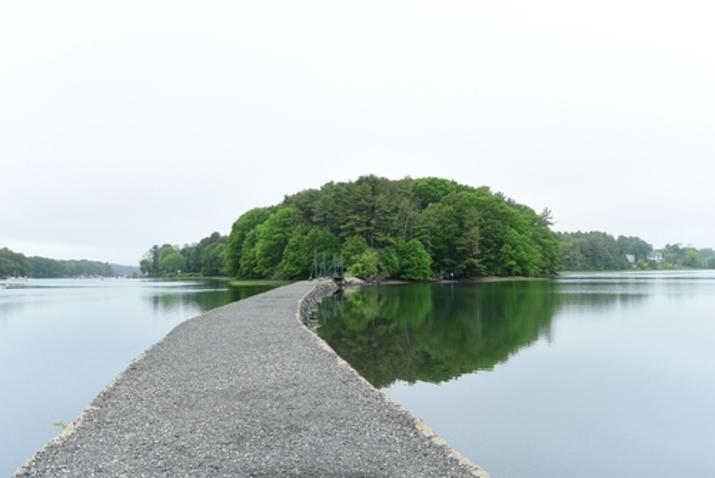 360photograffiti.com/Shutterstock.com
Fortunately, there are many amazing places to stay in and around York, Maine. Whether you're heading to York specifically for kayaking or want to stay in York for a weekend and are interested in adding kayaking to your activities, here are the best places to stay in the area.
York Harbor Inn is a family-friendly and pet-friendly inn right on the York coastline. It features beautiful family rooms and suites with views overlooking the water.
The inn has a total of seven buildings, including a tavern, a pub, and a restaurant.
It's also perfect for couples, as there is a romance package upgrade. It's an add-on that includes a vase of roses upon arrival, champagne, chocolates, and more!
Rates vary based on the season. During the winter, you can get cheaper rates.
Anchorage Inn is located in York Beach, Maine. It has over 200 rooms and suites and four swimming pools (two inside and two outside).
There is a gym, poolside café, oceanfront dining, and other amazing amenities. It's right across from the lighthouse, which means the rooms have great views!
If you don't mind not having ocean views, you can get the cheaper rooms on the other side of the motel. On the other hand, if money isn't a barrier, you can get the ocean-view rooms, which have balconies, fireplaces, jacuzzi tubs, and other luxuries.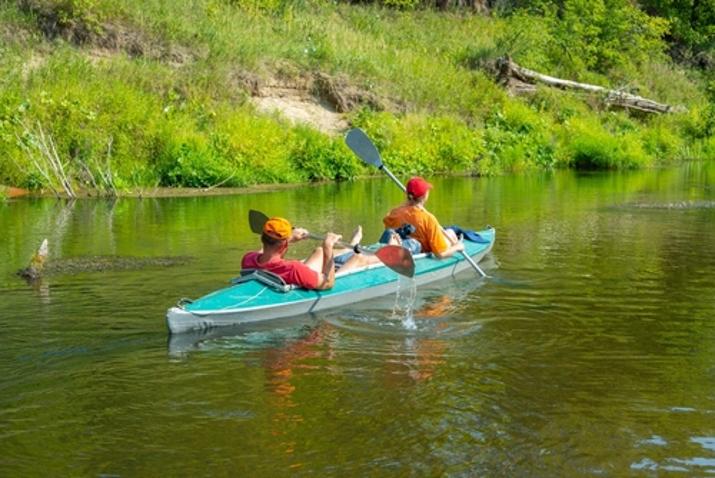 Endless luck/Shutterstock.com
A Lovely or Quaint Airbnb Cottage, Condo, or House
Airbnb is growing in popularity. Unlike traditional hotels, inns, and motels, Airbnbs offer a more private and unique experience.
There are many cute cottages and other properties on Airbnb around York. Here are some of the best ones.
Endless luck/Shutterstock.com
This condo is in Cape Neddick, where the lighthouse is. It's one mile from the lighthouse but yards away from Long Sands Beach, so you won't have to walk far to get some sun and ocean!
It has plenty of sunlight and access to a pool.
This quaint little standalone cottage is just a few hundred feet from the beach. The host, Nathaniel, is a Superhost, which means he has met the highest Airbnb hosting standards.
As it's a standalone cottage, it offers a unique experience that you won't get in a hotel. It is 200 feet by 200 feet, which is a bit less than the average hotel room size in the US, so keep that in mind.
Note that there are other cottages nearby.
There are plenty of other Airbnbs too. Remember that Airbnb availability varies; since hosts often own just one or two properties, they can get booked pretty quickly.
Check this page and enter your dates to see Airbnbs available for your trip.
Other Things to Do in York, Maine
Ann Stryzhekin/Shutterstock.com
If you need a break from kayaking, try out these other attractions in York, Maine:
The beaches: Long Sands Beach and Short Sands Beaches are great for swimming, surfing, suntanning, and relaxing.
The zoo: York's Wild Kingdom is both a zoo and an amusement park. It has interesting animal exhibits and exhilarating rides for the kids, with an ice cream stand and gift shops.
The lighthouse: Nubble Lighthouse, in Cape Neddick, is a beautiful lighthouse worth a visit. It's pictured above.
Wiggly Bridge: Pictured below, Wiggly Bridge is the world's smallest suspension bridge. The bouncy bridge is a popular tourist attraction.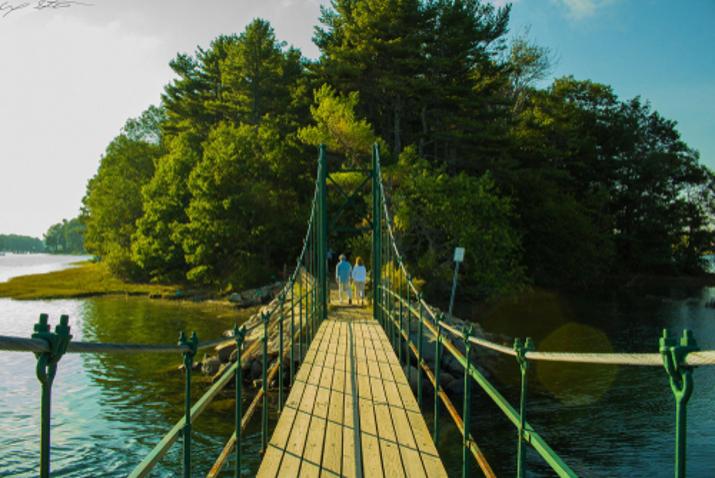 Alex Stafstrom/Shutterstock.com
Wrapping It Up
I hope this guide has helped you as you plan your kayaking trip in York, Maine. Bookmark it so you can come back to it later.
If you enjoyed this guide, please share it with a friend so they can plan an amazing trip too! Also, you may want to check out our guide to kayaking on Lake George if you're up for other fantastic kayaking adventures in the Northeast.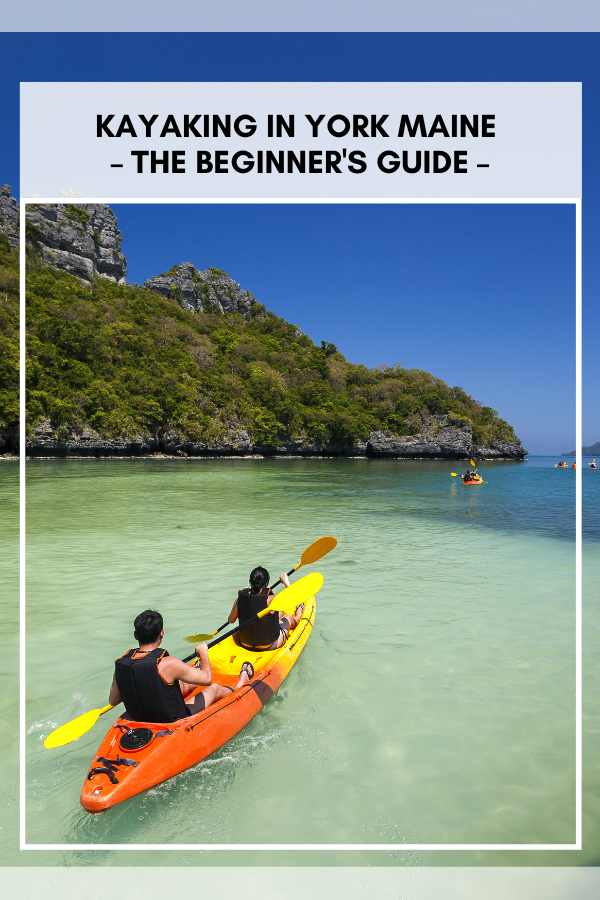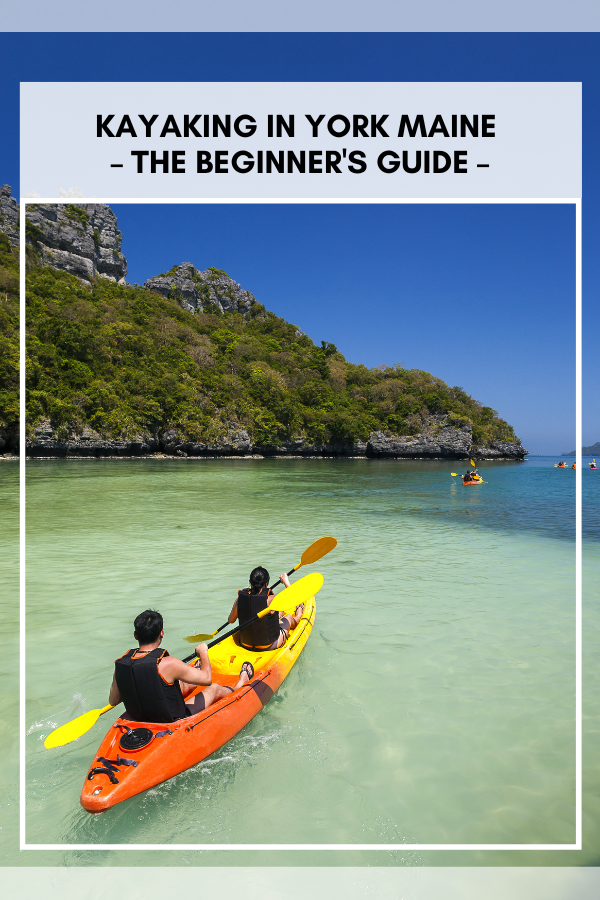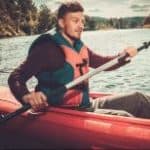 Author: Peter Salisbury
Pete is the Owner of KayakHelp.com. Born and raised in Cleveland, Ohio, he grew up kayaking, fishing, sailing, and partaking in outdoor adventures around the Great Lakes. When he's not out on the water, you can find him skiing in the mountains, reading his favorite books, and spending time with his family.