Float trips in Arkansas are one of the exciting ways to step out and enjoy nature's beauty. But, you might be wondering what exactly are float trips?
As the name suggests, float trips involve floating down the river in a canoe, kayak, raft, or tube.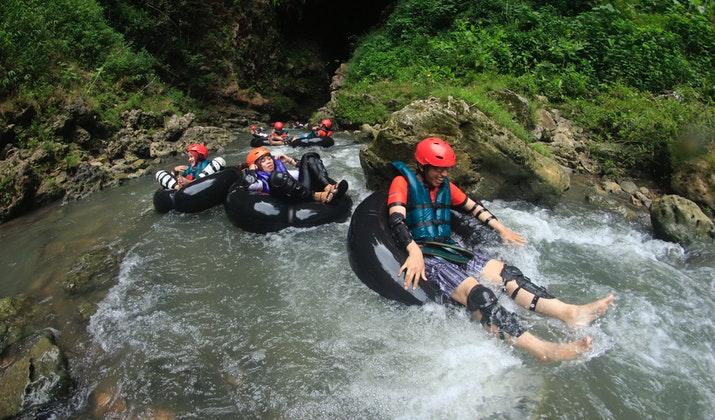 Float trips can be different depending on what you wish to achieve. So, you can surely capture great moments if you want to join friends for a float trip party or prefer floating down a quiet river without many people.
Float trips in Arkansas mean enjoying the beautiful scenery, from the stunning rocky bluffs to the lovely cypress trees.
In this ultimate guide to these trips, we're also going to discuss what to bring on a float trip, and our top review on the best float trips will surely give you a reason to visit the state.
Best Float Trips in Arkansas
The Buffalo River
The Kings River
The Mulberry River
The White River
The Spring River
The Caddo River
Lake Ouachita
The Ultimate Float Trip Essentials
This section will give a quick overview of what to bring on your float trip. The list includes float supplies and river floating essentials, so you don't miss a thing on your anticipated trip.
Float trip accessories
A float trip would not be complete without accessories. First off, ensure that your float trip accessory list also includes a waterproof phone pouch.
We know you'll carry your phone to take as many pictures. So, please don't risk it getting wet or dropping it in the river.
Have a packable beach towel, a sun hat, and sunglasses to protect your face from the sun and keep you cool.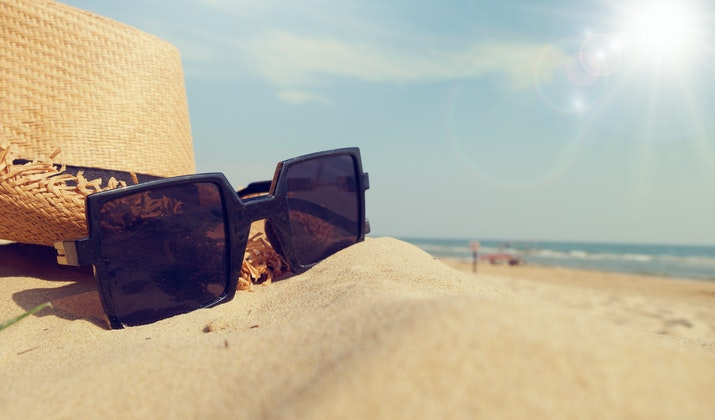 Photo by Porapak Apichodilok via Pexels
A hands-free drink holder will upgrade your floating trip experience because whether you are canoeing or kayaking, your hands will be engaged throughout; therefore, having a drink around your neck can be a total game-changer.
A dry backpack is also essential for your trip, but don't forget the sunscreen. Go for high-quality sunscreen that will not cause damage to the ecosystem of the river. Sunscreen protects you from harmful UV rays, thereby reducing the risk of sunburn and cancer.
Best coolers for float trips
If you plan your floating trip on a small kayak or tube and don't have enough room for a big cooler, a floating cooler should also be at the top of your list. You can stock it up with beer or lemonade because no matter what, you'll need a cool drink on your journey.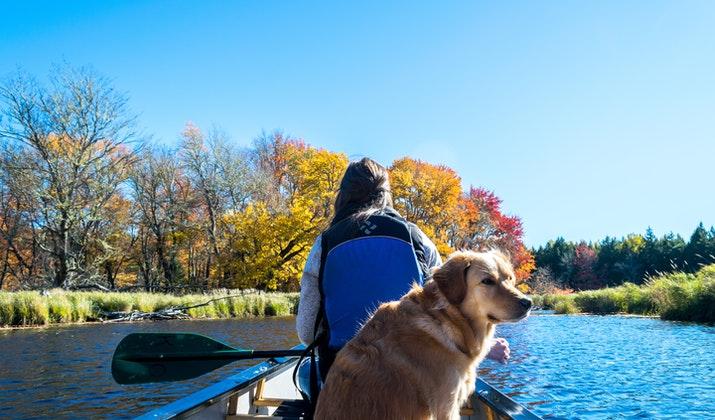 Photo by Enrique Hoyos via Pexels
A backpack cooler is another fantastic hands-free option, especially if you don't want to tow a cooler along.
What to wear on a float trip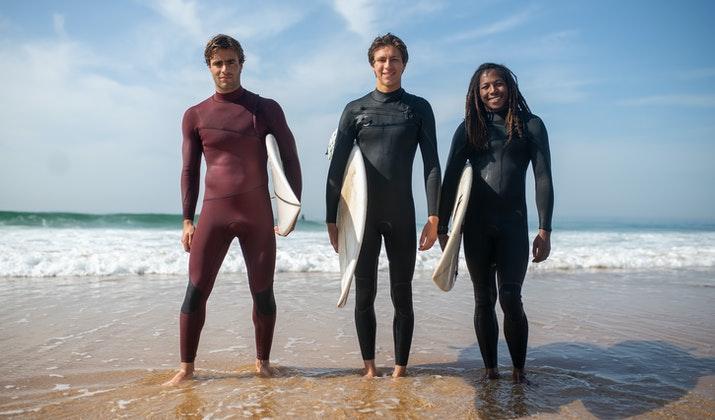 Photo by Kampus Production via Pexels
If you wish to avoid applying sunscreen from time to time, you need rash guards. Rash guards offer added coverage to protect you against UV rays and help prevent sunburn. Rash guards are excellent for swimming and are cool and breathable.
The best float trip shoes
When planning for a float trip, waterproof shoes are a must-have. Waterproof shoes are comfortable, dry off quickly, and have an excellent grip to help you easily get in and out of the river.
Best river floating equipment
A kayak is ultimately the river floating equipment you need for your trip. Kayaking gives you the ability to navigate easily around and go anywhere you want on the river.
While you may be concerned about how much a kayak will cost you, the good news is that you can still get a kayak that suits your budget.
Float trip raft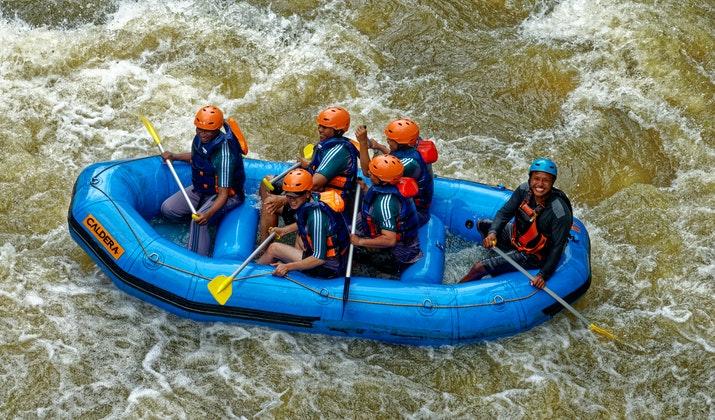 If a kayak isn't available, a reliable raft should be at the top of your river floating gear list. Rafts are usually found for rent at any outfitter along the river, though they are expensive. However, having your raft to carry around whenever you want can save you money in the long term.
Floating Safety Measures
I believe that being armed with safety knowledge is life. So, whether you are taking a floating trip on a calm river, or hitting some serious rapids, I encourage you to familiarize yourself with some essential safety tips.
Canoeing and kayaking are fun activities to engage in during the summer but can be dangerous if you act recklessly or fail to take precautions.
Wear your personal flotation device (PFD)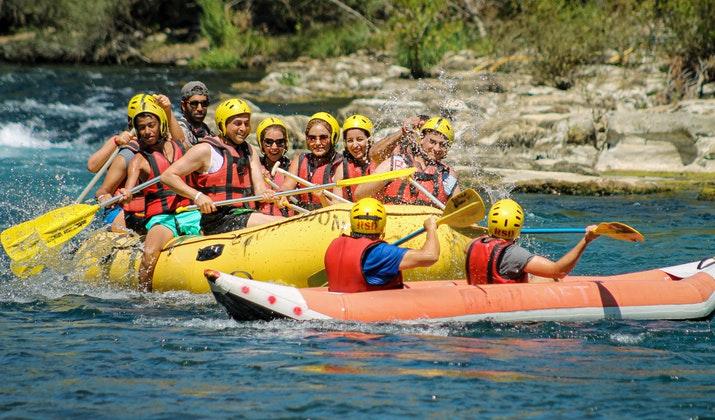 Photo by Hilmi Işılak via Pexels
A personal floatation device might be the most undervalued safety tip, but a PFD can save your life. The law requires that children under 12 years should wear a PFD when floating. A PFD can prevent 90% of boating-related drowning and reduces the initial impact when you fall in the water.
Be aware of the current river conditions
Going on a float trip needs the same preparation as for any outdoor event. Check out the weather before you go, and be mindful of any river conditions that might make your trip unsafe.
The great news is that river conditions are constantly updated online, as well as the paddling skills that you require to navigate a river at its practical level. Call an outfitter ahead of your trip to confirm if the river is safe to float at any given time.
Floating with children
Photo by Quang Nguyen Vinh via Pexels
To float with children is entirely a personal decision. No one can stop you from carrying your loved ones on a float trip, as you better understand your paddling skill level and ability to handle whatever river conditions you are likely to encounter.
However, children can be unpredictable in their movements, so you have to factor in this aspect. If you choose to go on a float trip with children, at least they should be six years or older and should know how to swim.
They should also wear personal floatation devices all throughout the journey, and you should supervise them anytime they are on the water.
High water guidelines
Launching in high water can be risky. It is a personal decision and you should use caution, especially if you have other people accompanying you. Make sure your swift-water rescue skills are up to the challenge and wear proper floating attire.
If you are new to paddling, take a look at the river and visit with a professional before deciding to get into the water. If you are new, go paddling on a day when the water is on the low side and ensure that you stay upright in your boat most of the time.
Other safety measures include wearing sunscreen to protect your skin, a hat, and protective footwear. Pack your first aid kit in case of bruises, bumps, or scratches, and bring along an insect repellent.
If you go over in a current, keep floating and only get out where you feel safe. Swim away from the boat to avoid it washing down on top of you.
In case you fall out of your kayak, do not try to stand up. Your foot may get stuck on the bottom of the river and the pressure of the current could overwhelm you.
What to Do on Your Float Trip in Arkansas?
Arkansas is home to over 9,700 miles of rivers and streams. It is a perfect destination for floating, be it by canoe, in a boat, or in a kayak.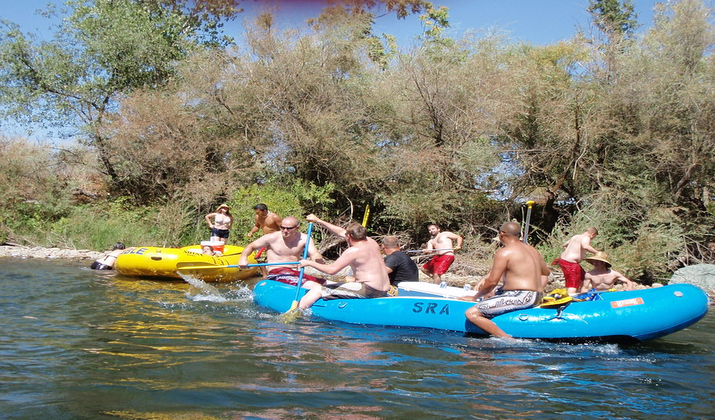 Rivers offer the best floating experiences, ranging from matchless trout fishing trips and rugged white water rafting to peaceful float trips that accommodate first-timers too.
A paddling vacation in Arkansas is fun and inviting. Here, you will also find the perfect waterway for your desired adventure.
So, whether you want to combine your trip with a fishing excursion, wilderness journey, camping expedition, or travel through the parks and forests of Arkansas, you can be sure of a great experience.
Best Float Trips in Arkansas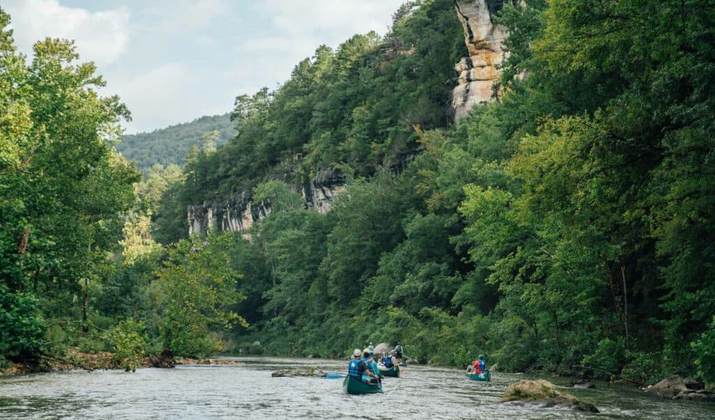 PC Buffalo Outdoor Center
The Buffalo River is one of the most famous Arkansas rivers, perfect for your upcoming float trip. The entire river is protected by the National Parks Service and was named America's first national river.
If you are planning a float trip on this river, choose from the following sections: the upper, the middle, or the lower Buffalo from west to east. The river flows freely for 151 miles.
The upper section is characterized by more water, making it more attractive to paddlers who wish to take on a high-level challenge of whitewater kayaking and lazy floats. The paddling season then moves downstream, varying with rainfall and from month to month.
The Upper Buffalo River
The Upper Buffalo River is full of the most stunning bluffs that you'll ever come across on your float trip. However, it is the most rain-dependent section. Therefore, it's no surprise that this section can either be too low to float or may be flowing more quickly, making it hard to enjoy your float trip.
The Middle Buffalo River
The Middle Buffalo River section is near Tyler Bend and still has stunning bluffs. Its waters are somehow consistent, which can give you more flexibility as you plan your float.
This section also has beautiful stopping spots such as Grinder's Ferry, among other swimming holes and cliff jumping locations.
The Lower Buffalo River
This section is near Buffalo Point and is much more consistent and generally floatable all year round. It is also a section with fewer floaters; hence a perfect spot if you are looking for a little more solitude on your float trip.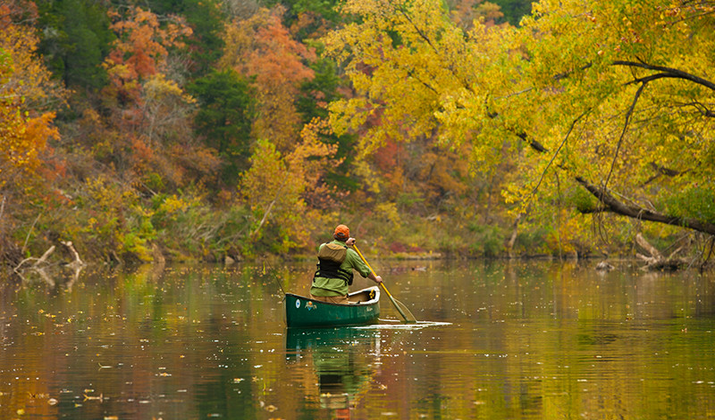 PC Arkansas The Natural State
A float trip wouldn't be complete without trying out Kings River. The river is loaded with adventure, and a float trip along Kings River brings crystal clear pools, shady tree-lined banks, and sloping gravel bars.
It's a diverse river with over 80 miles of scenic beauty, starting from the Boston Mountains, then flowing north until it ends at Table Rock Lake.
Mostly, people divide Kings River into the Upper and Lower sections. Lower Kings River is a leisurely float and often rated class I-easy. Upper Kings River is rated as class III, and it's a bit intense, with several areas considered intermediate.
The most popular section of Kings River to float is the area between Trigger Gap and Rock House. The banks along the river are a mixture of trees and bluffs, and the many deep pools and gravel bars make it a perfect place to float.
Generally, you are likely to experience the best float trip here.
PC Mulberry Mountain Lodging & Events
The Mulberry River is a tributary of the Arkansas River that rises from the intersection of various streams of the Ozark Mountains in the northern parts of Franklin County and Johnson County. It is a great river and an excellent choice for anyone wishing to take floating a notch higher.
The Mulberry River is also categorized into two sections: Class I (easy) and Class III (intermediate).
Most of its waters come from the Boston Mountains to the East. So, the river can get a little low sometimes, but that doesn't stop it from being floatable anywhere from October until June.
The Mulberry River water is exceptionally beautiful. Its greenish-blue tint makes it outstanding, while its house-sized boulders and untamed scenery make it popular among whitewater kayaking enthusiasts.
The entire river is about 70 miles, and the section is famous for float trips in the area near Mill Creek and Wolf Pen.
A float trip on Mulberry River is also an excellent opportunity to try whitewater rafting. However, planning your trip is challenging as the river keeps fluctuating based on recent rainfall.
Therefore, there will be times when the river will be too low, only to start running like crazy after a short while.
The outfitters in the area usually start and stop trips based on the condition of the river for safety reasons. So, stay in close contact with your outfitter days leading to the trip, to know what to expect from the river.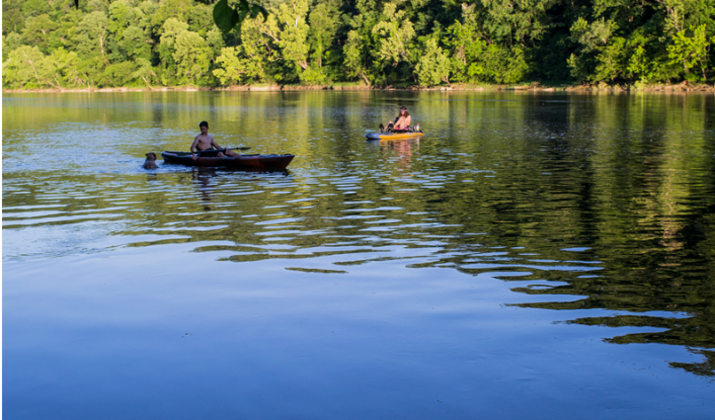 PC Explore the Ozarks White River
If you have enjoyed a float trip on the Buffalo River before and wish to try something new, the White River is a great option. The river runs about 720 miles through the beautiful Ozark Mountains down to the lower delta region of the state of Arkansas.
The White River is home to some of the best trout fishing, and since the water is always ice cold, it is one of the best spots to beat the summer heat. The river is floatable all summer and has wildlife all throughout.
The river offers all you need, from tiny little streams that you'll find fun to navigate to larger sections that are easy-going. The most popular site to float is the section near Buffalo City, where the White River and the Buffalo River meet.
The White River also offers many eye-catching bluffs and is a great river for fishing not only trout but also smallmouth bass. Along the White River, you will also find more homestead areas.
The river offers a variety of float trips, so whether you are looking for a short float for a few hours, want a more extended trip of up to 12-14 hours, or even multi-day trips, you can be sure to find it on the White River.
If you wish to take a weekend along the banks of the White River, you will find countless cabins along the river since the White River is a popular destination for many anglers.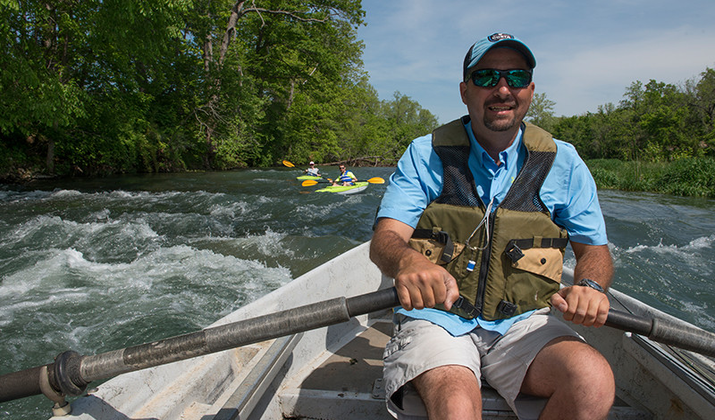 PC Arkansas The Natural State
You are certainly not going to be sweating during a Spring River floating trip. The calm waters and constant crisp temperatures make Spring River flows perfect for muggy and hot days.
The Spring River is one of Arkansas's best rivers that offers year-round floats. The river got its name '"spring" because it's fed by Mammoth Spring, and it's described as the state's most dependable natural stream.
The Spring River emerges from the Missouri border in north-central Arkansas. The Mammoth Spring serves the river with plenty of fresh water throughout the year, making it crystal clear, with long pools and white waterfalls.
The rivers offer beautiful scenery mainly made of rocky bluffs and hardwood forests. As the Mammoth Spring feeds the Spring River, it pumps water out at a crisp 58 degrees, making it a perfect choice for beating the summer heat.
While most of the floating rivers in Arkansas are fed with rainwater, the Spring River is quite different and unique. The river supports floating all year round since it's not dependent on rainwater, and since the water is crystal clear, it makes it easy to spot fish and swim.
Spring River offers a variety of floating options for both first-timers and seasoned veterans who are looking for something more exciting.
The Spring River sections range from Class I (easy) to Class III (intermediate). The famous sections for floating are the areas between Hardy, Arkansas, and Mammoth Spring.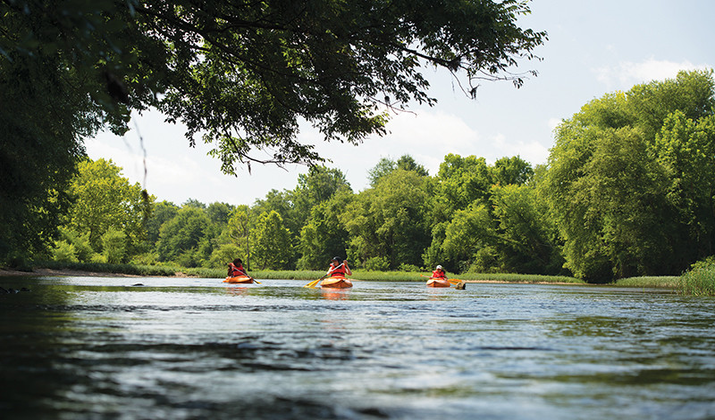 PC Arkansas The Natural State
If you are looking for a floating adventure to take on, the Caddo River is a solid option. The relatively short river (40 miles long) is considered calm and gentle enough for novice paddlers to learn.
It also has enough Class I and Class II rapids that make things more exciting, with numerous places to stop for swimming and fishing.
The famous floating route for the Caddo River is a section from Caddo Gap to Glenwood, which measures 7.5 miles in length. The Caddo River is a host of a mix of calm waters and rapids strategically positioned for swifter floating.
Caddo River floating is a perfect choice for anyone looking for a more relaxing float or anyone looking for an experience that would be good for families. The Caddo River is located over an hour and a half southwest of Little Rock, Arkansas.
The entire river is rated Class I to Class II – easy to moderate. So, regardless of your skill level, you will encounter no problem floating down River Caddo.
Its preferred floating section is popular for a reason. The Caddo River is located within the Ouachita forest; therefore, the scenery along the river is pretty amazing.
The area also features a mixture of rocky outcroppings, which will interest everyone in the group. The gravel bars, on the other hand, can be used to scope out the river, rest, or enjoy lunch.
The river is convenient and centrally located, making it a destination for visitors who wish to spend a few days in the surrounding environment.
You can rent or hire floating equipment such as kayaks, tubes, or canoes. But if you have your own equipment, you can access the river via a private launch or use the public access option if you wish to use your own shuttle.
The best time for Caddo River float trips is between March and June. However, since the river is a little more consistent than other rivers in Arkansas, sometimes you can float into September, depending on the pattern of the rains.
PC Arkansas State Parks
Floating trips do not always have to end up in a river. Lake Ouachita is Arkansas's largest lake, with little shoreline development.
However, the natural shoreline is surrounded by scenic beauty and is considered one of the country's cleanest lakes, making it a fantastic spot to explore.
Ouachita offers about 45 miles of the floatable river from near Pine Ridge until it becomes Lake Ouachita near AR Hwy 27. Along this stretch, you will find seven landing sites, five of which are float camps that are accessible to the public.
The scenery of Lake Ouachita is breathtaking when viewed from within the Ouachita National Forest. The sunset here is unique; the area is abundant in wildlife, offers top-notch fishing, and attracts scuba divers from all over the world who enjoy the clarity of Lake Ouachita's waters.
Final Thoughts
I just shared seven amazing float trip options to help you cool down as the weather warms up. Clearly, there is a reason why Arkansas is referred to as the 'Natural State.'
It is simply a beautiful place, and I hope the above information helps you plan a fun-filled trip. So, free up some weekend time, hit up friends or family, and start planning for your next floating adventure.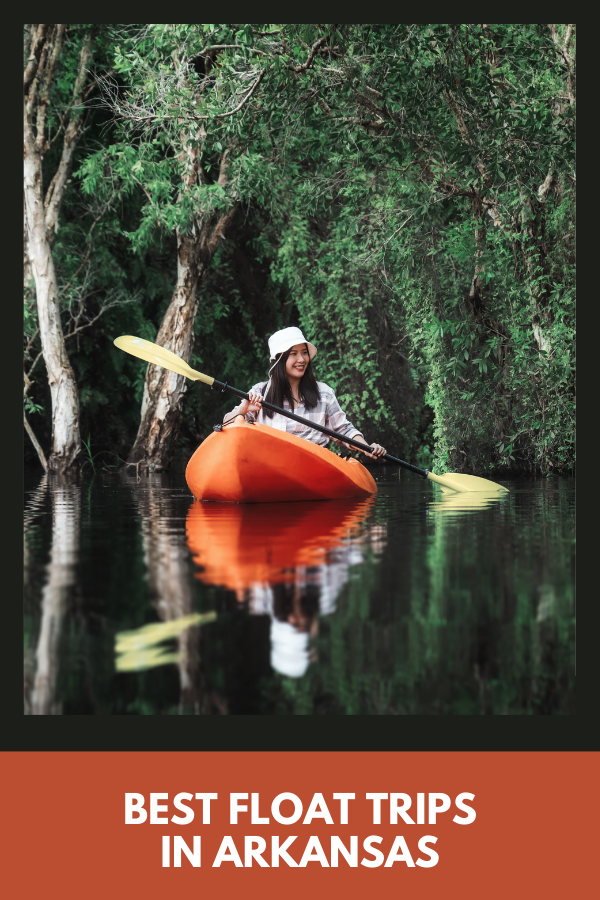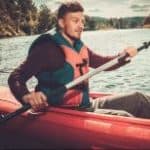 Author: Peter Salisbury
Pete is the Owner of KayakHelp.com. Born and raised in Cleveland, Ohio, he grew up kayaking, fishing, sailing, and partaking in outdoor adventures around the Great Lakes. When he's not out on the water, you can find him skiing in the mountains, reading his favorite books, and spending time with his family.