Float trips are a great way to get the family together and enjoy nature. They're also great for a solo escape and provide an opportunity to meet other people that are passionate about outdoor recreation.
The best float trips in Missouri will give you a great reason to visit this state or experience a new part of your backyard if you live here. Most of these trips are day trips, but we have included a couple of overnight options if that's what you're looking for.
Keep in mind that float trips are usually done in a whitewater raft and with an established guide company. If you plan on using a whitewater kayak or a touring kayak for your adventure, make sure you plan and prepare accordingly.
You'll need to know things like how to pack a kayak for a camping trip and how to self-rescue if you capsize. You'll also need to pack everything from our essential list of kayak safety equipment and know how to use these tools in case you need to get yourself out of a jam.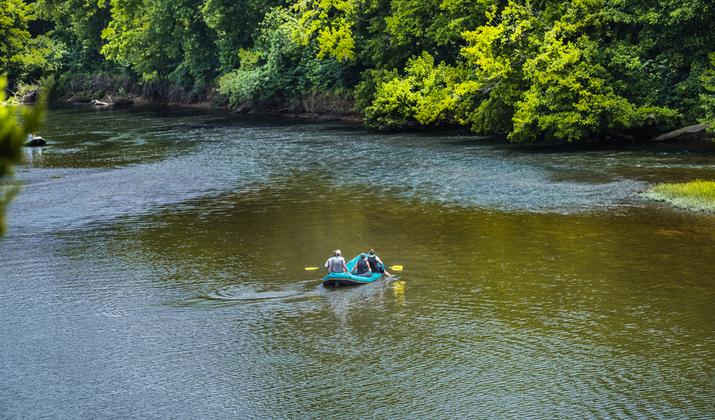 Photo by LanaG via Shutterstock
Best Float Trips in Missouri
The Gasconade River
The Jacks Fork River
The Big Piney River
The Meramec River
The Niangua River
Eleven Point River
The James River
The Big River
The Black River
The Current River
Tips for Float Trips
Float trips require more planning than your average day of casual kayaking that starts and ends at the same location. So here are a few tips to help you plan your next float trip:
Prepare For Variable Weather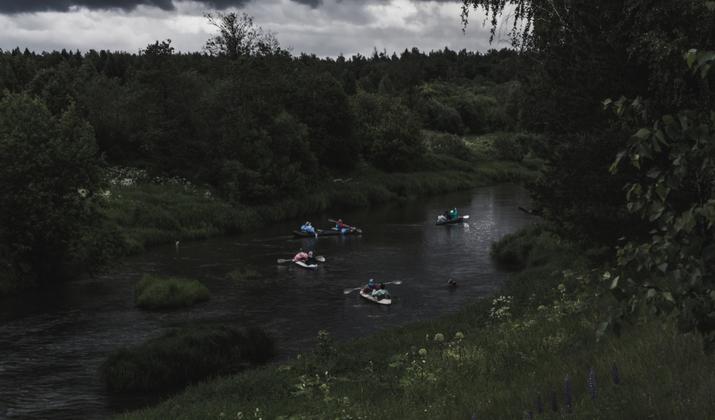 Photo by BobrinSKY via Shutterstock
Float trips typically involve spending all day, if not multiple days, on the water. When you're in the middle of a river, you're completely exposed to whatever weather happens to blow in from the predominant wind direction.
Plus, you'll be out in the cooler hours of the morning and evening as well as the hottest part of the afternoon. This means preparing for temperature swings, wind, and the potential for precipitation.
Check the weather before your trip and up until the last minute before you get on the water. You'll also want to pack layers and keep them stored in the right size dry bag so you have warm, dry clothes if you need to change once you make landfall.
Protect Your Feet
Photo by malgosia janicka via Shutterstock
If you are new to river floats, you may imagine kicking back and feeling the breeze between your toes as the river gently propels you downstream. While you will certainly have chances to do that during your float, you also need to consider the health of your feet when getting in and out of your watercraft.
Not every location you make landfall at will have a pristine, soft, sandy beach to cradle your feet gently as you exit your kayak. Some places will have jagged rocks or a collection of slippery logs you must navigate to make it ashore.
The best thing you can do for your feet on a river trip is to wear a pair of water shoes or kayaking sandals. These will protect your feet while still keeping them cool throughout the day and they dry much more quickly than regular shoes so they aren't as uncomfortable to put back on in the morning on a multi-day trip.
Waterproof Your Essentials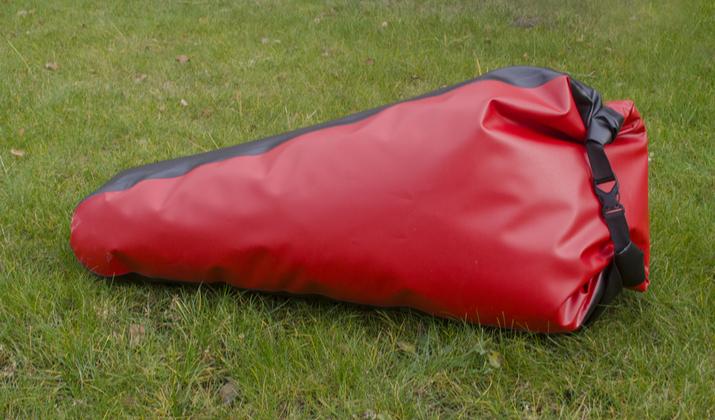 Photo by OlgaUA via Shutterstock
The best solution to avoid damage to sensitive electronics like your smartphone on a float trip is to simply leave it behind. If you're going with a guide company, your guide will have the means to radio for help in the event of an emergency, so it's a bit easier to leave your communication device behind in those instances.
If you're organizing your own float trip, on the other hand, you should have some sort of waterproof device that allows you to make a call or send a message if you and your crew get into trouble.
In many instances, the easiest device to bring along for this purpose is your cell phone, but simply putting it in a Ziploc bag isn't enough to protect it from getting wet if you go for a swim. Double-bagging is an absolute minimum, but the better solution is to get a case that is specifically designed for waterproof phone storage.
You'll also need to consider what else you need to keep dry on your float trips, such as camping equipment, rescue gear, and food supplies. Anything that can't get wet will need to go into a waterproof duffel or some sort of sealed container so that it won't get soaked even if your entire watercraft flips over and everything dumps out.
Stay Hydrated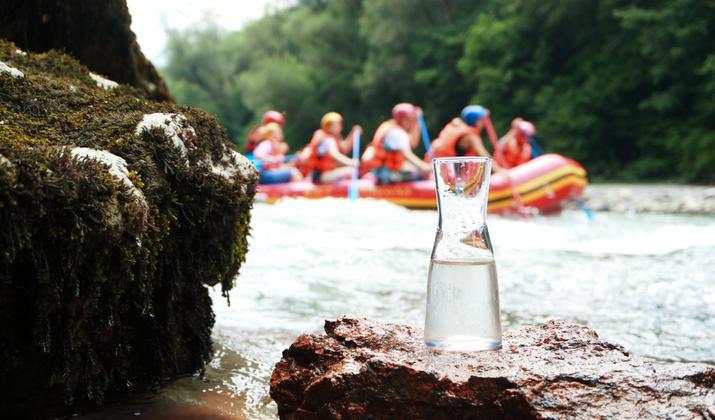 Photo by Foriris via Shutterstock
Staying hydrated on a float trip is something that many of us undervalue time and time again. When we're on our vessel and concentrating on the rapids the river is quickly bringing us towards, getting a drink is often the last thing on our minds.
But when you're sitting out in the sun for hours at a time, you're losing more water through sweat than you probably think. Replenishing what you are losing is vital to your health on your float trip.
There are a number of heat-related illnesses that can be compounded by improper hydration. Things like heat exhaustion and heat stroke can be real risks on a river float trip if you and your crew aren't staying hydrated.
File a Float Plan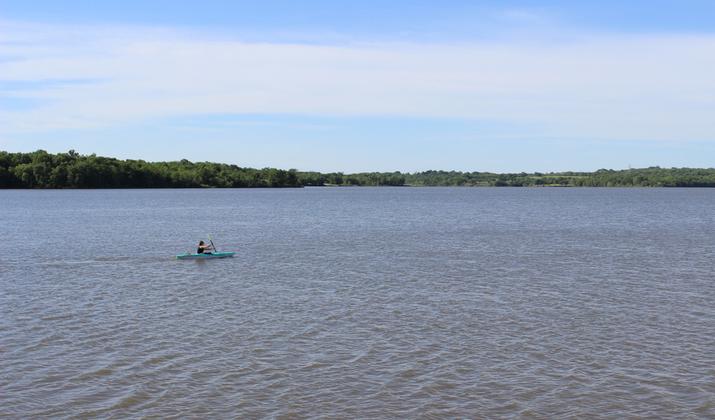 Photo by Jon Kraft via Shutterstock
There should always be someone that's not part of your river trip that knows your plan. That could be an authority like the US Coast Guard, a local river authority, or simply a significant other who can contact Search and Rescue if you don't return as planned.
A proper float plan should include where you're starting and where you're planning on ending. It should also include the names of everyone in your party, the color and hull identification numbers of your watercraft (if they have them), the anticipated timeline of your journey, planned camping stops (if applicable), and anything else that could aid the search effort if you get into trouble.
It may sound like a simple step, but it is all too often overlooked with disastrous consequences. It's always better for someone to know when to expect you home than to be worrying your friends and family members unnecessarily.
Make It Fun!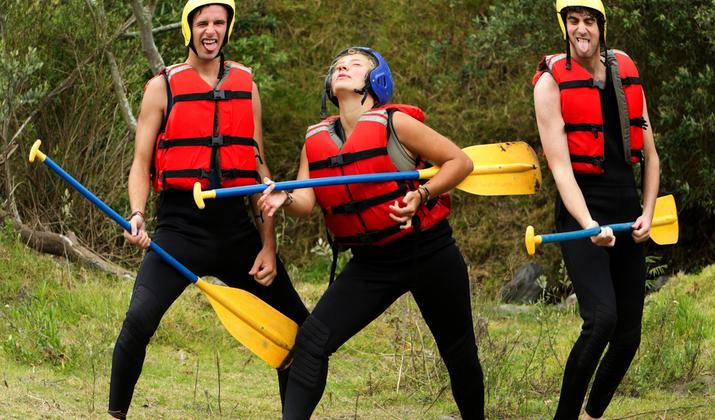 Photo by Ammit Jack via Shutterstock
Last, but not least, you should prepare to kill some downtime on most river float trips. While some rivers offer constant thrills in the way of new rapids around seemingly every river bend, most trips have a few stretches of calm, flat water where your vessel will move relatively slowly.
Research some funny kayaking and canoeing quotes to have a joke or two to tell in these slower stretches. Or if you're on an angling trip, you might be more interested in funny fishing quotes.
Reviews of the Best Float Trips in Missouri
1. The Gasconade River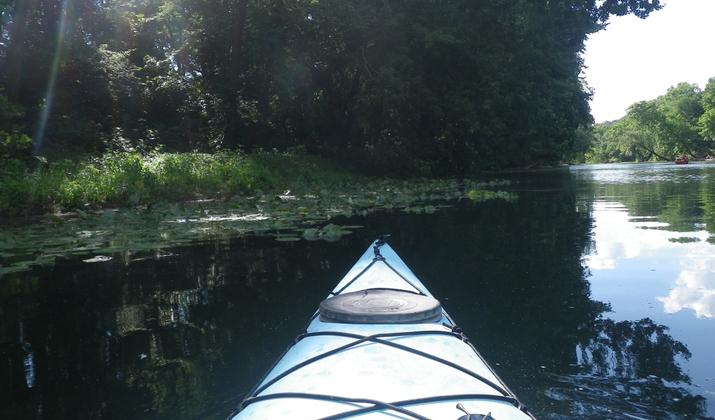 Photo by Lost_in_the_Midwest via Shutterstock
The Gasconade River is nearly 280 miles long, but you don't need to tackle its entire length on your float trip–unless you really want to. This river originates in the Ozarks and eventually winds through the Mark Twain National Forest before emptying into the Missouri River.
Along its path, it winds through a number of towns, including its namesake. There's beautiful scenery throughout its journey, including limestone cliffs, natural springs, and natural caverns.
One of the best stretches for a float trip, however, is near the town of Dixon, Missouri. More particularly, you can use the Boiling Springs Campground about 10 miles southeast of town to set up your basecamp for exploration on the Gasconade.
The campground rents canoes, kayaks, whitewater rafts, and even river tubes. There are shuttles available to take you upriver and you'll have the option of choosing a three-mile, five-mile, or eight-mile float.
Being able to end your float right back at your campground is the best selling point of this Missouri float trip. Just be aware that the campground is only open for RV and tent campers from May 1st through October 15th.
2. The Jacks Fork River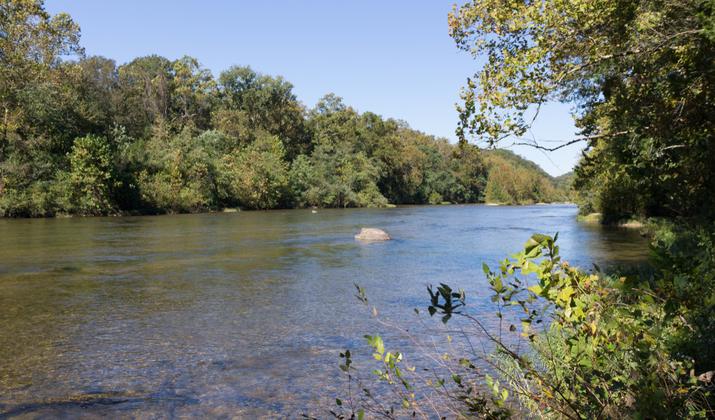 Photo by Kevin Hurt via Shutterstock
The Jacks Fork River is one of the most history-laden stretches of the Ozark National Scenic Riverway. The best place for a float trip on the Jacks Fork starts near Alley Spring about six miles west of the town of Eminence, Missouri.
The historic Alley Mill is the main attraction on this stretch, but there's plenty of natural scenery to enjoy as well. Constructed in 1893 for grinding grain for bread, tours are still offered of the mill if you want to hop out of your watercraft and stretch your legs.
Speaking of watercraft, Harvey's at Alley Spring is a great spot to rent kayaks, tubes, rafts, and canoes for your float trip. From their location, their single-day floats can cover as little as seven miles and as much as 18 miles.
They also offer a few different multi-day float options. The longest of these options covers a total distance of 62 miles with everything from shuttle service to boat rentals included.
3. The Big Piney River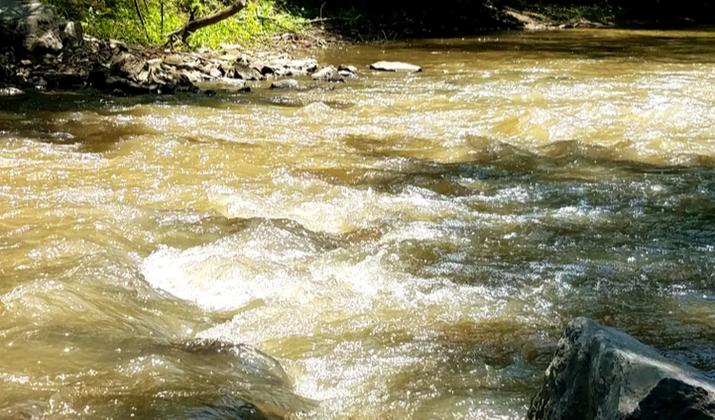 Photo by Redwing via Shutterstock
If you're looking to do a little kayak fishing on your float trip, the Big Piney River is an excellent choice. The Big Piney is actually a tributary of the Gasconade River and it stretches for nearly 110 miles in total.
This stream system is one of the best hatcheries for rock and smallmouth bass in the state. The float itself is super family-friendly (think lazy river), which means plenty of time and calm waters for fishing.
For a good place to start your trip on the Big Piney River, check out Peck's Last Resort. They offer half-day and full-day floats and they rent canoes, kayaks, and rafts for your trip.
This location will give you access to one of the most pristine stretches of the river before it empties into the Gasconade. There are also campsites and RV spots available there if you're looking to spend more than one night exploring the Big Piney River.
4. The Meramec River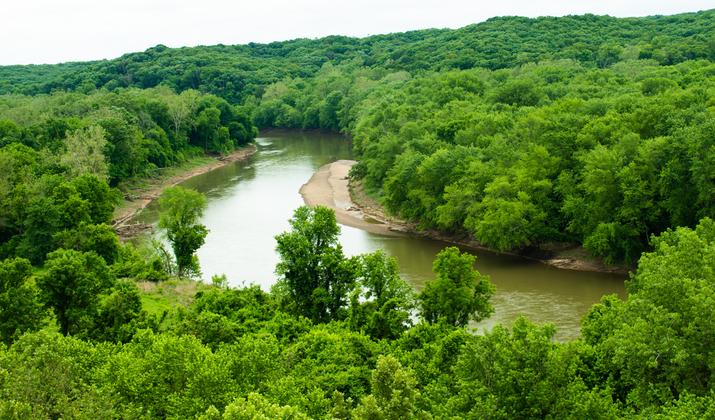 Photo by PhoenixDesigns via Shutterstock
The Meramec River is one of the longest free-flowing (meaning undammed) rivers in the entire state and it's also close enough to St. Louis for folks that are looking to escape the city for their float trip.
The meandering river features limestone bluffs, natural caverns, and soothing springs along its banks and a day trip on it gives you a chance to imagine its importance as an early trade route for the lumber, iron, and lead industries in the area.
Meramec State Park is a great location to start your float trip on the river and their offerings include kayaks, canoes, and 6-8 person whitewater rafts. The five-mile float typically lasts between two and four hours, depending on how many stops you make.
If you have your own watercraft, park staff will even shuttle you and your vessel up to the starting point at Sappington Bridge. That way, you can just float down and take out right at the state park's boat ramp where you parked your vehicle.
5. The Niangua River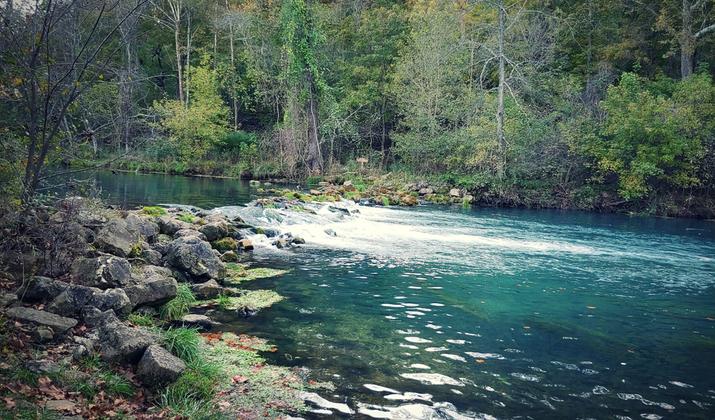 Photo by laketherapyquotes via Shutterstock
The Niangua River is one of the lazier rivers in the state and it meanders for a total length of 125 miles through the Ozarks before emptying into the Osage River. Bennett Spring is one of the more popular locations along the river to start a float trip.
From that location, you'll have float trips varying from four miles to 11 miles in length. NRO Canoe Rental and Campground is your go-to company for rentals and tours along the Niangua.
In addition to floats from Bennett Spring to their location. They also offer floats from their location to Rendezvous Point and Oldhams Riverview, which stretch for total distances of seven and 14 miles, respectively.
Check out their website for more information.
6. Eleven Point River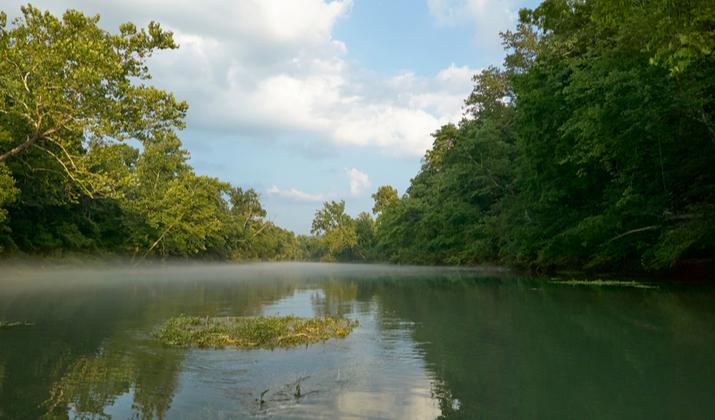 Photo by CLP Media via Shutterstock
If you're looking to get away from human development, the Eleven Point River is the best choice for you. It offers one of the most undeveloped stretches of river shoreline in the entire state and also features several floating resorts that are only accessible by boat.
Because of the slow nature of the river, canoeing and kayaking are extremely popular here. That said, it can also be a good river for a family-friendly float in a whitewater raft if you're okay with doing a bit of rowing.
Hufstedler's Canoe Rental is a great resource for planning your float trip on Eleven Point River. If you don't have your own watercraft, they'll rent you canoes, kayaks, rafts, jon boats, and even river tubes.
They also offer a campground if you're looking to stay along the river for a few nights. They can also give you more information on those floating resorts if that sparks your curiosity.
Check out their website for more information.
7. The James River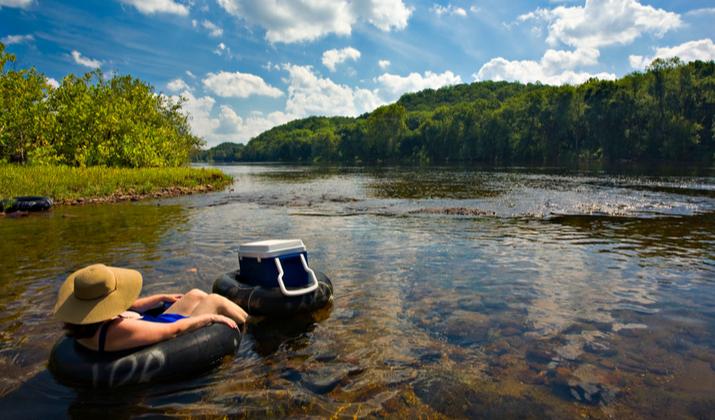 Photo by jack looney photography via Shutterstock
As you can see from the image above, the James River is an excellent location for a casual float trip. The river is known far and wide in the state for its unusual green color, but sections of it run as clear as filtered tap water.
Where it is green, the color is caused by a naturally occurring, but totally harmless, bacteria. The river stretches a total of 130 miles through southeastern Missouri, but most of it flows slowly enough for a calm day on a comfortable river tube.
James River Outfitters is an excellent resource for all things float trip-related on the James River. They offer rentals of kayaks, canoes, tubes, rafts, and even cooler tubes–not to mention their shuttle service if you have your own watercraft.
They also offer a couple of different overnight trips and camping options for the more intrepid adventurers. Plus, their property has sites for overnight tent and RV camping if you just want to use their location as a basecamp.
Check out their website for more information.
8. The Big River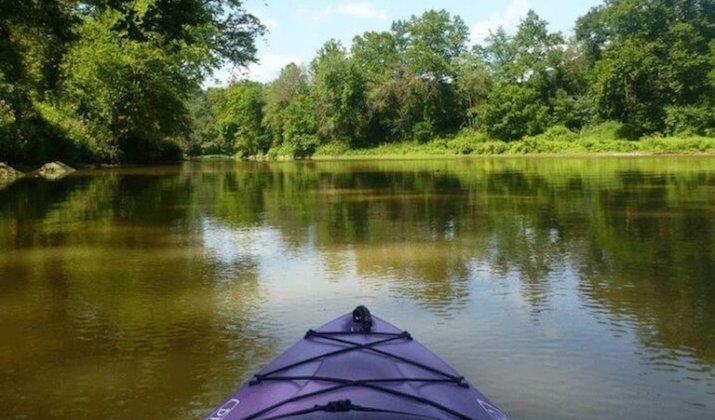 PC Unearth the Voyage
For the multi-sport adventurer, the Big River is a cool choice for a float trip because you'll also be able to stop to enjoy hiking at a few different locations. Along its course, the river flows through several of the state's best state parks.
While you'll have to choose your starting location carefully depending on whether you want to explore Washington, Twin River, Cedar Hill, or St. Francois State Park along your trip, they're all worth it when you need to stretch your legs.
The river itself is close enough to St. Louis for a day float to get out of the city and it's calm enough for a family-friendly adventure. It's definitely not a party river though, and your two best options for outfitters are located at Washington State Park and Cherokee Landing.
Cherokee Landing is probably your best bet for equipment rentals, but Washington State Park is a great place to camp to explore the river for multiple days. As a bonus, check out Magic Tipi Retreat if you're looking for a glamping experience close to the Big River.
9. The Black River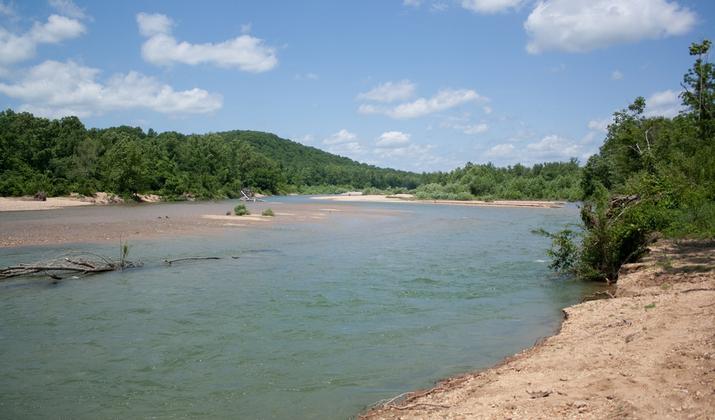 Photo by Scott Sanders via Shutterstock
Despite its somewhat misleading name, the Black River offers one of the best clear water river floats in Missouri. Visitors often spot wildlife along the banks of the river and the sandstone bluffs are a sight to behold in their own right even if you don't spot any critters.
The upper sections of the Black River are also great if you're looking to do a little bass fishing on your float trip. Check out Black River Camping and Outfitters if you need more information to prepare for your float trip here.
They offer equipment rentals and also run a campground with sites within walking distance of the river. So even if you bring your own equipment, this is a great location to basecamp as you make your final float trip preparations.
10. The Current River
Photo by CLP Media via Shutterstock
The Current River is the perfect selection for the dog days of summer because it is fed by natural underground springs that make it a bit cooler than the rest of the rivers we've mentioned up to this point.
Along with the Jacks Fork River, the Current is part of the Ozark National Scenic Riverway and they just so happen to be the first two rivers protected by the US National Parks System. If the cool waters aren't tempting enough, check out the Current for its gorgeous Ozark scenery.
One of the best places to float this river is as it runs through Montauk and near Current River State Park. It is also a great choice for a multi-day float trip because there are multiple primitive campsites managed by the park service along the banks.
If you need equipment rentals to explore the Current River, check out Carr's Canoe Rental. They offer tubes, rafts, canoes, and kayaks and they can even pick you up at your campground or lodging for your one-day or two-day float trip.
Final Thoughts
Photo by Leonard Jerry Horsford via Shutterstock
Whether you're just looking for a casual river float or you're interested in a multi-day expedition, we hope you have found something you're interested in among the best float trips in Missouri.
Follow the safety tips above for a safe adventure and be sure to reach out to local river authorities and management agencies to get up-to-date information on river conditions and incoming weather before you set out!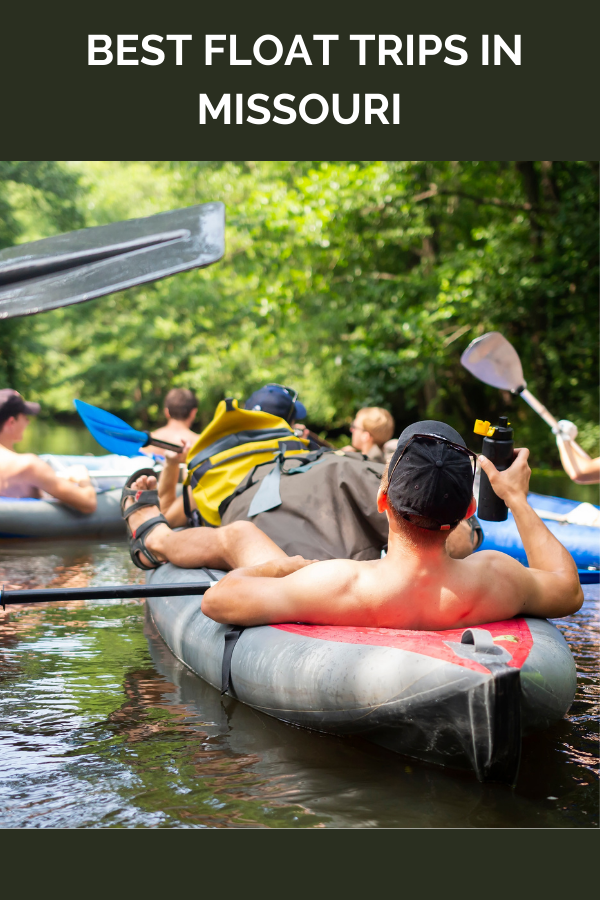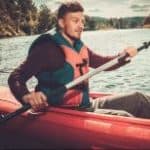 Author: Peter Salisbury
Pete is the Owner of KayakHelp.com. Born and raised in Cleveland, Ohio, he grew up kayaking, fishing, sailing, and partaking in outdoor adventures around the Great Lakes. When he's not out on the water, you can find him skiing in the mountains, reading his favorite books, and spending time with his family.