Wisconsin is particularly famous for its cheese and the Green Bay Packers. Also referred to as America's Dairyland, Wisconsin is one of the leading dairy producers and a source of cheese products such as cheese curds.
Wisconsin is also known for its beer, particularly in Milwaukee, the headquarters of the Miller Brewing Company. The state is also known for outdoor activities such as fishing, hunting, and snowmobiling.
It is also an excellent paddler's paradise as there is a lot of water to enjoy in Wisconsin. It is easy to fall in love with its 15,000 lakes and over 20,000 rivers. Wisconsin is also filled with many types of wildlife and beautiful sceneries that make it ideal for adventure.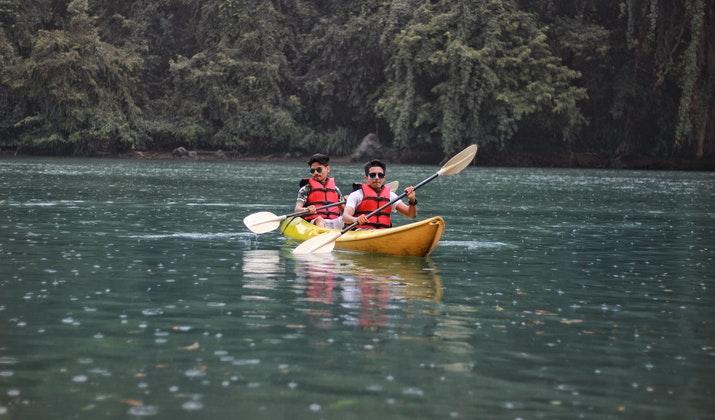 Photo by Shivkumar Sd via Pexels
If you are planning a kayaking trip, you have picked on the correct state. Kayaking is one of the best ways to explore Wisconsin's natural beauty, and regardless of your kayaking experience, you'll find lakes and rivers to enjoy.
Keep reading to discover the top places to kayak in Wisconsin.
Best Kayaking Trips in Wisconsin
Apostle Islands
Mirror Lake
The Lower Wisconsin River
Madeline Island Sea Caves
St. Croix River
Namekagon River
Flambeau River
The 'Mighty' Pine River
Neenah Creek
La Crosse River
Tips for Kayaking Trips in Wisconsin
Kayaking laws in Wisconsin are set and governed by the Department of Natural Resources. The rules are enforced by county sheriffs, conservation wardens, and municipal police.
The law considers kayaks as recreational vessels that are propelled manually. Hence, they are exempt from registration.
There are plenty of opportunities for water activities in Wisconsin because Wisconsin is home to many rivers and reservoirs.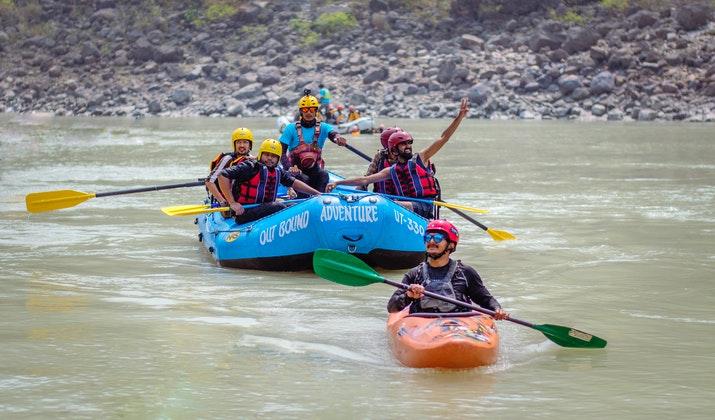 Photo by Manik Mandal via Pexels
However, before you paddle, make sure that you plan your kayaking route based on the experience level of your team, notify someone where you'll be going, and check the weather before you embark. Also make sure to wear appropriate clothing, i.e., wear a wetsuit during cold weather.
Before setting off for kayaking, check the water levels. Avoid kayaking in a river near its flood stage, as high water levels can create dangerous kayaking conditions.
Additionally, avoid kayaking in a river with low levels as you may be forced to step out occasionally to push the kayak for long stretches. If you doubt the water levels, ask for guidance from a local outfitter.
An adult must accompany anyone below the age of 15 who wishes to participate in kayaking with a valid boating safety certificate. No one is allowed to operate a vessel under the influence of drugs or alcohol.
Reviews of the Best Kayaking Trips in Wisconsin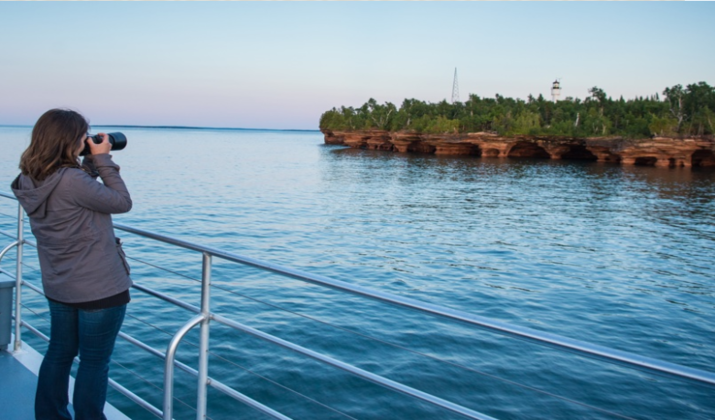 PC Apostle Islands Cruises
Paddling enthusiasts flock to the Apostle Islands of Wisconsin, seeking the adventure of exploring the place by boat. It is the most popular paddling destination in the entire midwest that promises a more personalized kayaking experience to a small group of up to six people.
Whether planning a single-day trip or a multi-day adventure, the place has so much to see and do as you kayak around this hidden gem.
The Apostle Islands are on Lake Superior, the world's largest freshwater lake. Apostle Islands is famous for its water resources, including beaches, lighthouses, sea caves, and Island camping.
Before you get to kayaking, ensure you have the right equipment, as Lake Superior's power can be unpredictable. The Apostle Islands National Lakeshore is made of 22 islands.
Meyers Beach and Little Sand Beach are the launching points along Lake Superior, while the most popular routes for kayaking are Myers Beach, Outer Island Loop, and Madeline Island.
You will also find several primitive camping sites on the Apostle Islands National Lakeshore that tend to fill up quickly.
Kayaking on Lake Superior can be exciting and fun. However, it can also be hazardous when the weather conditions become unfavorable.
While kayaking in and around the Apostle Islands promises a great experience to novice and experienced kayakers, always ensure that you keep safety measures in mind and stay up to date with the weather forecasts to help you enjoy your adventure safely.
PC Mirror Lake State Park
Mirror Lake is a perfect kayaking spot for beginner kayakers looking for quiet, flat water. Mirror Lake is exceptionally calm, and no ripple marks its surface. Its surroundings make it a peaceful and preferred spot to practice paddling techniques.
The lake reflects a wooded shoreline with cliffs, a swimming beach, and wetlands home to wildlife. Mirror Lake State Park has 2,200 acres filled with wooded campsites, picnic areas, summer rentals, and even a cabin for people living with disabilities.
You don't want to miss kayaking on Mirror Lake when in the Madison-Dells area. You'll enjoy a series of stunning views of the red and white pines, sandstone bluffs, and the cliffs and bluffs that hang over the waters.
The lake offers a laid-back kayaking experience making it ideal for novice kayakers. There are not many places to rest along Mirror Lake, but there are some private properties and cabins for rent.
As you launch your kayak into the calm waters of Mirror Lake, you'll be amazed at the sight of the beautiful blue water that sharply contrasts with the neon-green algae floating on it.
As you plan your trip, stay updated with the weather forecast as you don't want to be caught in the rain on the water.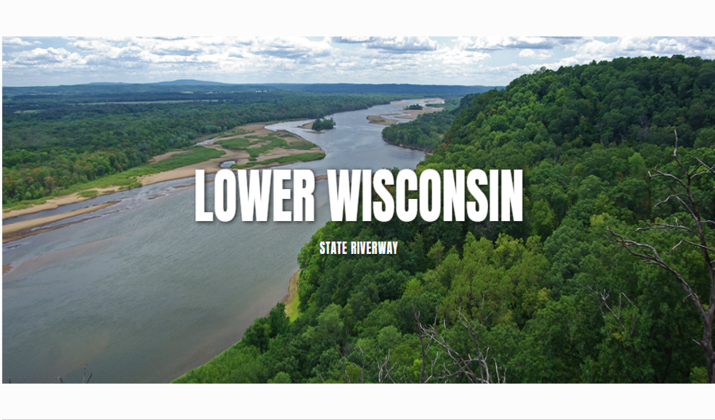 PC Wisconsin Department of Natural Resources
The Lower Wisconsin River is one of Wisconsin's most famous stretches of free-flowing rivers. The river runs about 92 miles from Sauk Prairie to the Mississippi River and offers a tranquil and scenic riverway ideal for both experienced and novice kayakers.
You don't have to worry about rapids or dams on the river, as the Wisconsin River offers a flatwater kayaking experience. Fishing is also popular here.
As you launch your vessel into the free-flowing and navigable Lower Wisconsin River, you'll find various sights to see. You'll see sloughs, sandbanks, open prairies, and dense forests.
The river is also surrounded by dozens of wooded islands and is home to a fantastic amount of birdlife of over 250 species. So if you love bird watching, you'll be in for a treat. If you are lucky, you may catch a glimpse of a bald eagle as you kayak down the Lower Wisconsin River.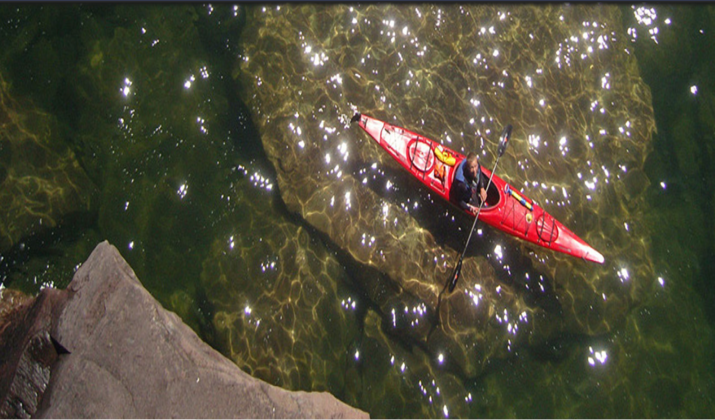 PC Madeline Island Chamber of Commerce
Madeline Island is the largest out of the 22 Islands of Lake Superior, WI. Madeline Island is 14 miles long and 3 miles wide and is the only island inhabited.
These island sea caves are excellent for paddling, promising an exotic paddling getaway experience. The sea caves are suitable for both experienced and beginner kayakers.
You'll enjoy the beautiful views of rock formations and sandstones inside the sea caves, and it takes you four to five hours to kayak the three-mile Madeline Island stretch from your launching point.
You can launch your kayak from Big Bay Town Park or Big Bay State Park. These parks have access to the beach, camping, trails, picnic sites, and overlooks.
People visit Madeline Island for adventure. Exploring this area by sea is one of the best and most fun ways to enjoy the views of the beaches, sea caves, cliffs, and lagoons.
However, it can also be hazardous, especially when the weather conditions become unfavorable. Therefore, ensure that you prepare your trip well, and follow precaution measures as stipulated by the National Park Service for a safe and successful trip.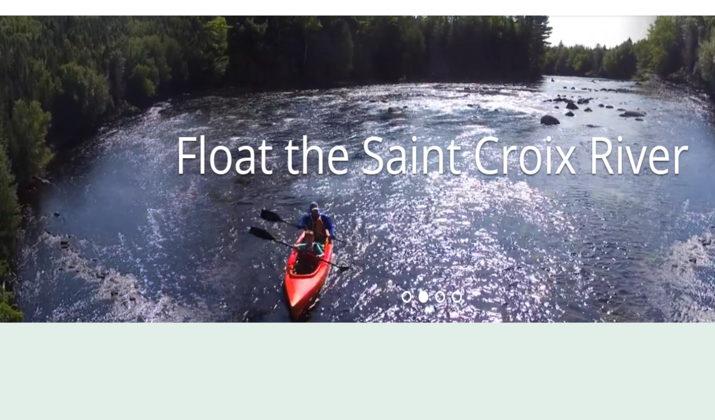 PC Saint Croix Valley Regional Tourism Alliance
The St. Croix River is famous for its beauty. It is a 170 miles tributary to the Mississippi River, whose most beautiful parts stretch from Taylor's Falls to Osceola Landing.
This beautiful part of the St. Croix River features impressive views of cliffs that make the Minnesota and Wisconsin Interstate Parks famous.
The river is surrounded by forests and marshlands, home to a wide range of wildlife. While kayaking down the St. Croix River, you might be lucky enough to spot eagles and ospreys.
Other birdlife available in the surroundings includes finches, woodland ducks, swans, and warblers often spotted during spring. The river has also surrounded the habitats of mammals such as otters, beaver, black bear, and whitetail deer.
The St. Croix River is one of the original eight rivers protected by the National Wild and Scenic Rivers Act of 1968.
It boasts a diverse and scenic landscape of basalt rock gorges and cliffs formed by glaciers. The meandering river is an excellent kayaking spot for both beginners and experienced kayakers.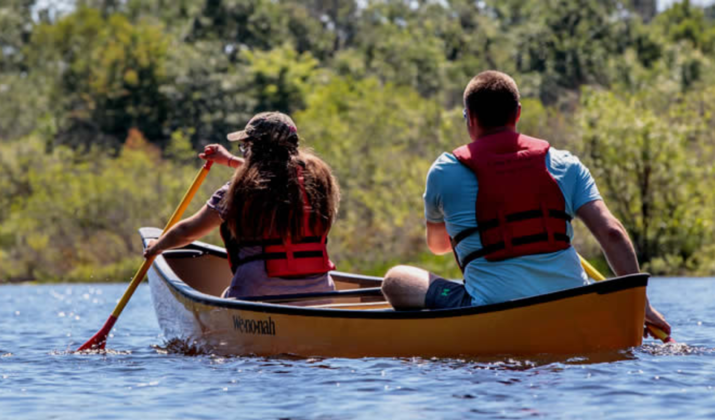 PC Namekagon River: Wisconsin's Moving National Park
The Namekagon River is a tributary of the St. Croix River, measuring 101 miles long. The river is located in the northwestern part of Wisconsin and is a popular destination for kayakers going on a multi-day kayaking trip.
Namekagon River is part of the National Wild and Scenic River system, and the river features tight meandering turns and stretches around various minor islands.
Namekagon River is shallow with a rocky bottom. However, it gets better as you near its confluence with the St. Croix River, where a sandy bottom begins. The rapids on this river hardly reach class II, which promises a calm paddling experience.
The river meanders through towns and islands, meaning your kayaking trip will be full of the beautiful scenery of Wisconsin's forested and rural landscape.
The Namekagon River is also home to plentiful wildlife including the woodland duck and ruffed grouse. Brook and brown trout live in Namekagon River's colder waters in the north. So, don't miss out on the trout fishing experience while on a kayaking trip.
Don't worry about a place to rest if you plan a multi-day trip as there are numerous campsites along the Namekagon River.
PC Wisconsin River Trips
The Flambeau River is considered the best paddling destination in all of northern Wisconsin. The river is a tributary of the Chippewa River, which offers kayaking opportunities for all skill levels.
The Flambeau River is also famous for fishing, a variety of wildlife, and Hemlock-Hardwood forests – an ideal place for a scenic kayaking adventure.
The Flambeau River descends from 1570 to 1060 feet as it heads to the Chippewa River. The river passes through Price and Rusk Counties, displaying an array of moods, from whitewater to gentle, slow curves and pools.
There is a stretch for every kayaker, and as a famous recreational waterway, the river allows kayakers to paddle either the northern or the southern parts of the river.
The most challenging part of the river to paddle is the 15-miles southern fork with class I-V whitewater rapids. If you are a beginner, stick to the northern fork as it is calm and offers a leisurely kayaking experience.
The good thing about kayaking on the Flambeau River is that you will not be charged to use the six landings along the river, and if you are camping overnight, you can also park for free.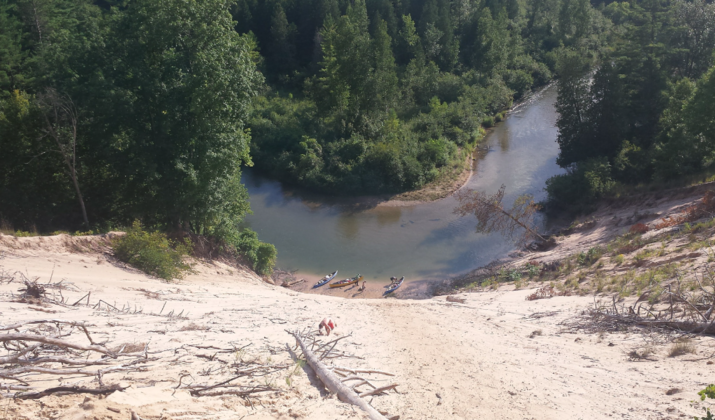 PC Pine River Paddlesports Center
While the 'mighty' in the Pine River might suggest powerful rapids, the Pine River is one of the kayaking destinations that offer a tranquil kayaking experience with class I rapids.
The river originates from the springs of Vernon County in the southern region of Wisconsin, and its seventeen miles stretch is currently classified as a Class II trout stream. The remaining part of the river is a warm water spot for fishing.
You'll enjoy fishing and kayaking on the Mighty Pine River as it winds through valleys, a natural bridge, and boasts scenic views of lowlands and bluffs. The breathtaking views can be exciting for a quiet family-oriented trip for a couple of hours or a day of fun.
The best spot to access the Pine River for kayaking is the Richland Center at Rockbridge. You can also access the river from several country roads as you journey through the rich beauty of rural Richland County.
As you kayak down the Mighty Pine River, you'll enjoy seeing diverse wildlife, farmlands, maple forests, and stretches of rocks.
If you are only interested in a few hours of kayaking, you can enjoy the stretch between County N Landing and Oxford Landing, which most locals prefer. Camping is available at the Chequamegon-Nicolet National Grounds if you plan an overnight kayaking trip.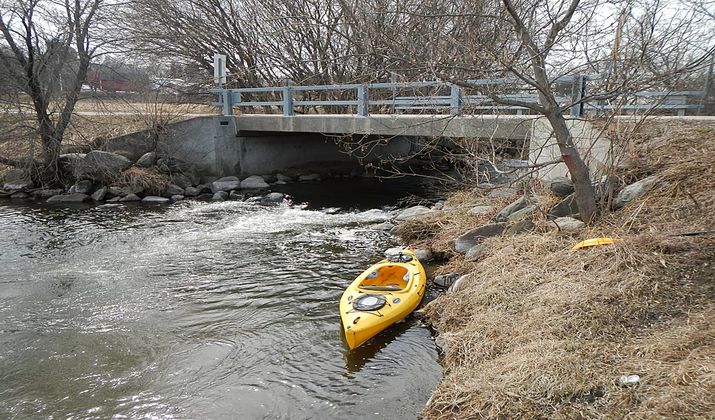 PC Wisconsin River Trips
Neenah Creek is also an excellent kayaking destination for novice and experienced kayakers. Neenah Creek is class I trout water and home to valuable fishery resources and wildlife habitat.
All of the creek can be paddled. However, some segments are impractical. Neenah Creek is characterized by a slow-moving current and a couple of tight turns, usually shallow and narrow, until its last 10 miles.
Neenah Creek is a great bridge landing located north of Madison. Therefore, you're guaranteed to see beautiful wildlife. You will also be amazed at its stunningly beautiful environment with a rugged and wild feeling.
What will excite you about the creek is the crystal clear water that allows you to see the sandy lines and occasional minnows. The creek does not run shallow in the upper section, and you will likely spot birds, primarily geese and ducks, on your trip.
Neenah Creek is also known for its open grassy areas, waterfowl, wetlands, and tributary to the iconic Fox River. There are no shuttle services in the area. Therefore, we recommend using a bike as it has a pleasant route that promotes bike shuttles by the local tourism agencies.
It will take you at least an hour and a half to paddle Neenah Creek. The length of the creek totals about three miles. If you are taking a multi-day trip, don't worry about where to rest, as there are several camping sites in upper Neenah Creek.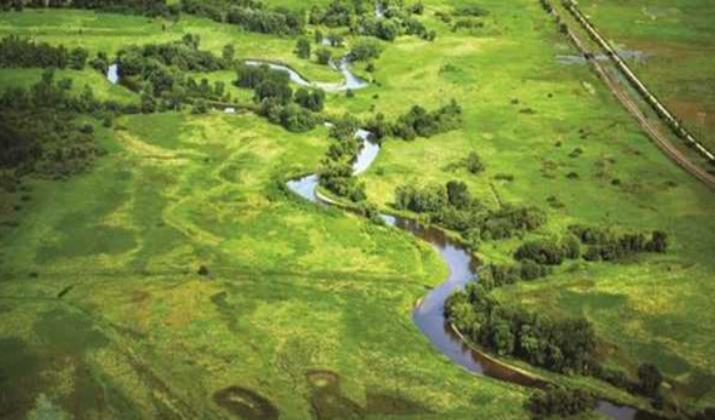 PC Travel Wisconsin
You'll enjoy kayaking in the meandering waterways of the La Crosse River. It is perfect for a gentle family paddling ride through the relaxing wetland courses. Clean and clear waters await your kayaking adventure at the La Crosse River.
Your five-mile paddle will start from the city of Sparta in the southwestern part of Wisconsin. It then stretches to merge with the Mississippi River.
The scenic stretch of the river starts from Sparta to Rockland. You'll enjoy the panoramic views of the lush vegetation and covered bridges here.
You will also spot ample wildlife along the La Crosse River. Stay alert for water snakes, muskrats, painted turtles, and a few dragonflies.
The best place to launch your kayak is from Fisherman's Park in Sparta and follow the river as it meanders through wetlands and prairies.
The river has six boat landings that are conveniently spaced below Lake Neshonoc. The La Crosse has a few riffles and a few moderate ledges with class I and II rapids.
Final Thoughts
Indeed, Wisconsin is a kayaking paradise. Whether you're an experienced kayaker or new to kayaking, you'll have a great time exploring Wisconsin. We hope the above information inspires you to take your first kayaking trip.
It's normal to get scared or nervous on your first kayaking adventure, but remember, most paddlers are affected by fear no matter their experience on the water. So, take a deep breath, gain confidence, and embark on an adventure like never before.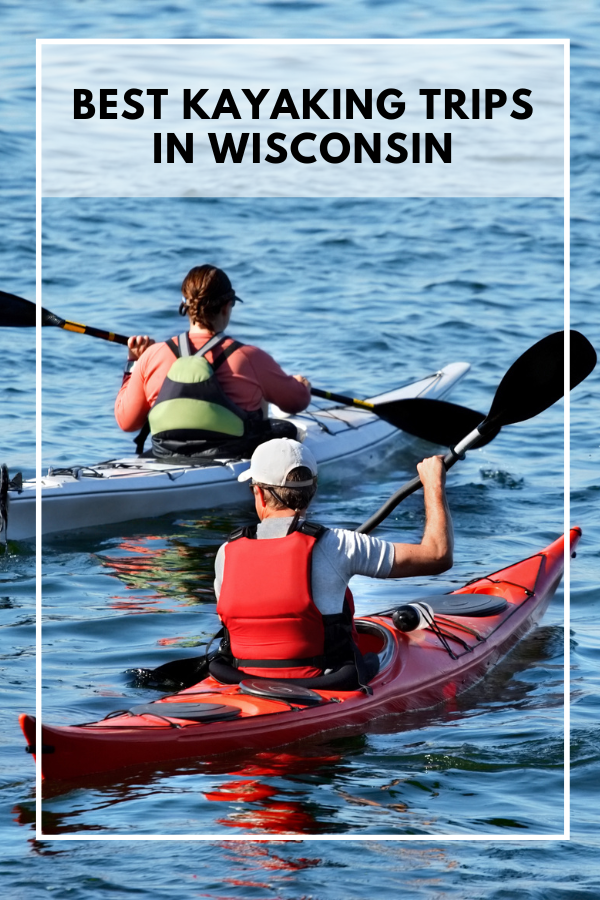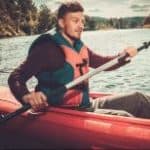 Author: Peter Salisbury
Pete is the Owner of KayakHelp.com. Born and raised in Cleveland, Ohio, he grew up kayaking, fishing, sailing, and partaking in outdoor adventures around the Great Lakes. When he's not out on the water, you can find him skiing in the mountains, reading his favorite books, and spending time with his family.