Skiing comes with its dangers which come from the environment and high speeds. Unfortunately, from time to time, tragedy strikes, and someone loses their life doing what they love.
Local newspapers often report these horrific accidents. But when a celebrity dies while skiing, the story catches the public's attention more.
In this post, we will go into famous celebrity skiing deaths. Hopefully, we will be able to learn from these incidents to prevent similar events from happening in the future.
1. Natasha Richardson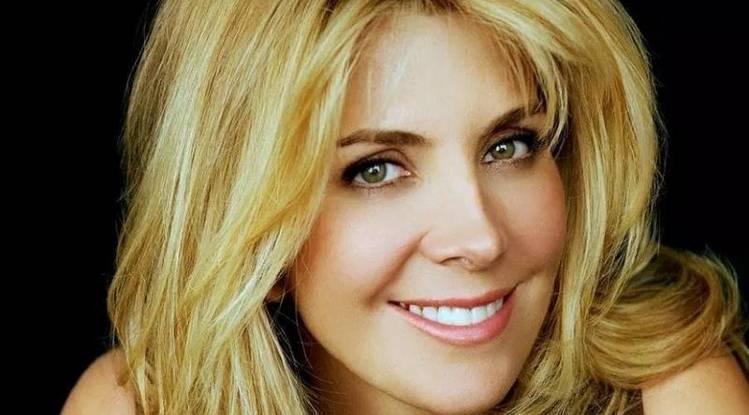 Image from Historydaily.com
Natasha Richardson died from the resulting injuries from a fall while skiing. The former wife of Liam Neeson was skiing in the Mont Tremblant ski resort in Canada when the accident happened on March 19, 2009.
She was 45 when she died of an epidural hematoma. This was caused by a blunt impact to her head when she fell. Her husband and family members were at her side when she passed.
She seemed okay after her fall and even joked about it. But, the Mont Tremblant ski patrol insisted that she be seen by a doctor.
She was taken to the infirmary but didn't want to stay there, against the medic's advice. She signed a hospital waiver and walked to her hotel with her ski instructor.
An ambulance was called to meet Richardson at the infirmary but was sent away, as the paramedics were told they were not needed.
But later that afternoon, the paramedics were called. They saw hematoma symptoms and took her to the Centre Hospitalier Laurentien in Ste-Agathe. She was then transferred to Hôpital du Sacre-Coeur in Montreal before being flown to New York City's Lenox Hill Hospital, where she died.
So what happened? Sometimes when you have a head injury, it doesn't seem too bad at first. But, the injury can get worse over a few hours or even days.
Initially, patients don't take medical advice seriously, as they feel fine.
Maybe if Natasha Richardson had taken the medical advice given to her, she would still be with us today. But, if she had worn a helmet, she would have stood a better chance of surviving her fall.
2. Sonny Bono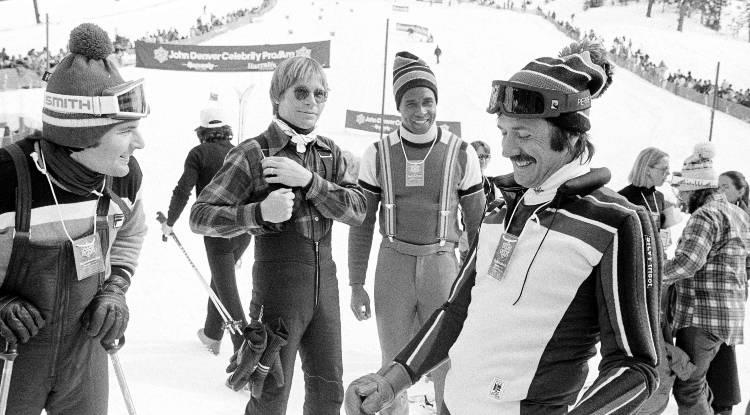 Image from Pennlive.com
Sonny Bono was the other half of the husband and wife singing and acting duo, Sonny and Cher. He left the entertainment business to become a U.S congressman in California.
But tragedy struck on January 5, 1998, when Sonny Bono died in a skiing accident. He was on vacation in Lake Tahoe with his family when the accident happened.
After skiing with his wife, son, and daughter in Heavenly Ski Resort, he went off on his own for the afternoon. But he was reported missing after he didn't return at the end of the day.
Sadly Sonny's body was found in the evening in a forested area. He had hit a tree, which caused a massive head injury that killed him.
Again, we can determine from this accident that head injuries can happen while skiing. But they can also have dire consequences for the skier, so wearing a helmet is essential.
Another thing we can take away from this is that you need to take care when skiing on your own. It is always best to dial it back a bit when skiing by yourself, rather than skiing at 100%.
You also need to be careful where you go alone. It is not wise to head off the groomed slopes by yourself, even if it is lots of fun.
3. Micheal Kennedy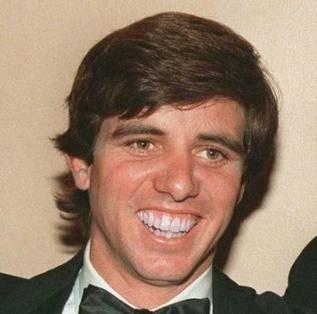 Image from Wikipedia
Not long after Sonny Bono's death, Michael Kennedy was also killed in a skiing accident, although Kennedy's accident was under very different circumstances.
He was playing a game that generations of Kennedys have taken part in, football on skis. He crashed into a tree while playing football with some relatives after losing control of one of his skis.
The impact with the tree caused a severe head injury. Family members tried to resuscitate him at the scene as did the medical staff at the hospital, where he died.
Michel Kennedy was a very experienced skier and an excellent athlete. Family members stated that he could ski downhill backwards and blindfolded.
Unfortunately, it doesn't matter how good a skier you are; accidents can happen. Accidents are more likely to happen when you get carried away, are tired, or simply not concentrating.
Therefore, you should always be aware of what is going on and know when to stop.
4. Alfonso, Duke Of Anjou and Cádiz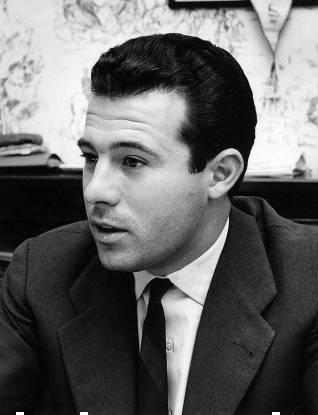 Image from Wikipedia
Alfonso was the Spanish King's cousin and a champion skier. He was also a member of the international governing body of ski racing when he was killed in 1989 at the Beaver Creek Ski Resort.
He skied into a cable that was being raised to support the finish-line banner at the bottom of the men's downhill course. The cable lacerated Alfonso's neck, causing him to die instantly.
Eyewitnesses to the accident stated that former Austrian Olympic champion Toni Sailer warned Alfonso about the cable. He heard the warning but still skied into the cable that killed him.
The racecourse was closed for inspection, but it is unclear if Alfonso and his friends were permitted to be on it.
Lots of accidents happen when skiers ignore closed slopes. We need to remember that the slopes are closed for a reason, and most of the time, it is due to safety.
5. John McWethy
Image from Denverpost
John McWethy was ABC News' national security correspondent. He had moved to Boulder, Colorado, enjoying his retirement.
While he was skiing on the Porcupine trail in the Keystone Ski Resort, the 61-year-old lost control and hit a tree. He was wearing a helmet, but he collided with the tree chest first, causing horrific injuries.
We do know that he died doing something he loved, which is the closest thing to a positive we can make of this accident. So we shouldn't let these terrible stories stop us from doing the things we love to do the most.
6. Barbara-Maria "Barbi" Henneberger
Image from Wikipedia
Barbara Henneberger was an Olympic alpine ski racer from West Germany. She won bronze in the 1960 Winter Olympic Games in Squaw Valley.
After the 1964 winter season, Barbara was with friends in Switzerland, not far from St.Moritz, to film a promotional movie with Willy Bogner. But, while skiing off-piste, an avalanche was triggered.
She and U.S. racer Buddy Werner managed to stay ahead of the avalanche but were caught in a second one released from an opposing slope.
Both skiers died from suffocation from being buried in the avalanche, as they could not be rescued in time. They were found several hours later under 10ft of snow.
Willy Bogner was tried by a Swiss court but was acquitted. However, the prosecution launched an appeal, and he was later charged with manslaughter by negligence. As a result, Bogner received a two-month suspended sentence.
Avalanches are a severe hazard to anyone skiing in the backcountry. They should not be taken lightly, and anyone heading out of bounds needs to be educated and equipped to deal with the hazards.
7. Michel Bozon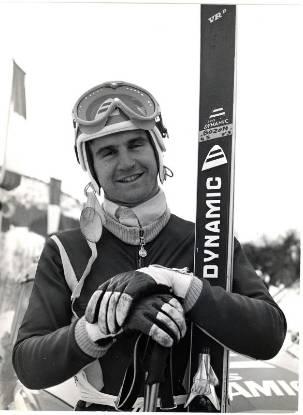 Image from Graves
Michel Bozon was a World Cup Alpine ski racer from France. He died during a World Cup downhill event in Megève.
The course he was racing on was notoriously challenging and dangerous, measuring 3,328m. One of the most dangerous parts of the course is a particularly steep section near the bottom.
This section is about 280m and is where Bozon had a heavy fall when he lost control. The accident caused him to break his leg and his skull.
He later died in hospital of his injuries, several hours later. He was a cousin of French alpine skier Charles Bozon, who died tragically in an avalanche in 1964.
8. Joseph Walcher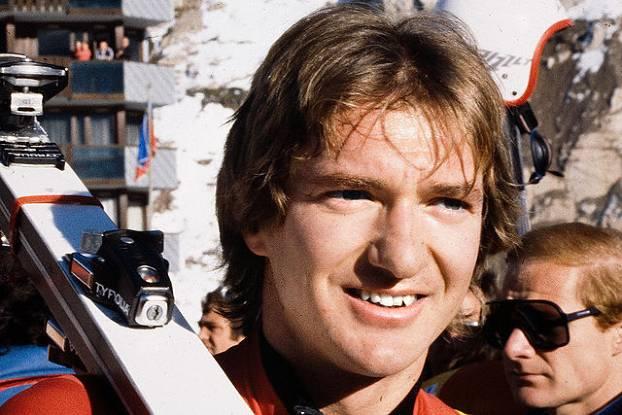 Image from Wikipedia
In the 1984 Austrian World Cup alpine ski racer Joseph Walcher died in a benefit race at his hometown ski resort of Schladming. Details of his death are scarce, but he had a glittering racing career beforehand.
His specialty was downhill racing, in which he won gold at the World Championships in 1978 at Garmisch.
Walcher won his first World Cup race in January 1977 at Morzine, France. But 1977 and 1978 were his most successful seasons, coming in second after Franz Klammer both years.
Walcher retired from ski racing after the 1982 season with five World Cup victories and thirteen podium finishes. But he died two years later during the charity race.
This is another example of an excellent skier dying under unfortunate circumstances. Even the best get it wrong sometimes, and other times, the accident may not even be their fault.
9. Leonardo David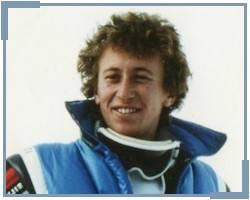 Image from Findagrave
Leonardo David was an Italian alpine skier with a distinctive style. In 1979 he was racing in a pre-Olympic race at Lake Placid when he fell just a few meters from the finish line.
He complained about headaches before his run, which is thought to have contributed to his fall. When the 18-year-old fell, he went into a coma.
His parents took their Leonardo to specialists in the United States, Austria, the Soviet Union, and Italy, to see if they could revive him.
But they returned home to Gressoney La Trinite, an Alpine ski resort near the Swiss border in the north of Italy. He remained in a coma while his friends paid regular visits in the hope of sparking some reaction. He also underwent physiotherapy in an attempt to keep his muscles conditioned.
Leonardo died five years after his fall at the age of 24.
10. Ulrike Maier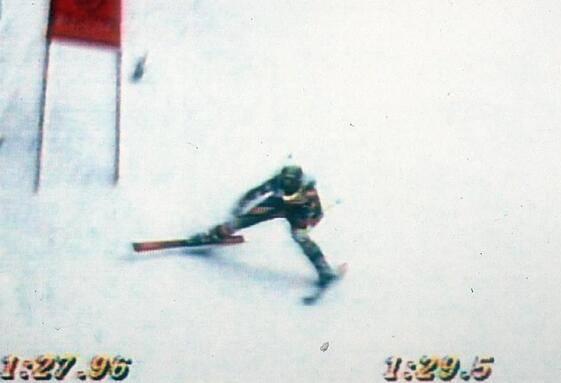 Image from Vaaju
Ulrike Mair won the Super G World Alpine Ski Championship twice. But despite her incredible skills, the Austrian broke her neck racing in Garmisch, Germany.
She hit a pile of snow on the edge of the course that caused her to lose her balance. The accident happened about two-thirds of the way down the course when she lost control.
Her head hit a timing post, which dislodged her helmet. One of her skis came off and hit her in the head when she fell.
Race medics gave her mouth-to-mouth and CPR before putting her on a respirator.
The 26-year-old was helicoptered to a hospital 15 miles away. But, unfortunately, the doctors could not save her life. The surgeons said that she was virtually dead when she arrived and had no chance.
Ulrike Maire's accident was broadcast live on Austria TV, so millions saw it happen. Bizarrely she crashed on one of the safest parts of the course.
The mound of snow she hit came from an overnight snowstorm. Officials delayed the race while they groomed the course and pushed the excess snow to the sides.
Downhill ski racecourses are meticulously looked after and prepared. So it just goes to show how a short lapse in judgment can get you into trouble.
Most of us will never ski on a downhill racecourse, but the slopes in the ski resorts are rarely perfect. Skiers and snowboarders create ruts and moguls, making the surface unpredictable.
Therefore, we need to be vigilant about how fast we ski and be ready to adapt to the terrain ahead of us.
11. Sarah Burke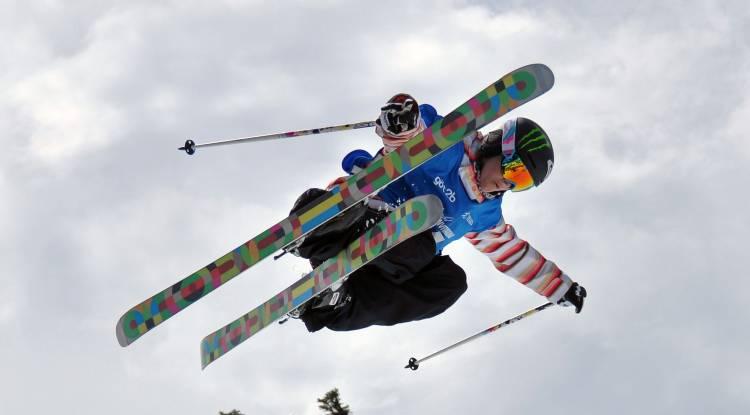 Image from Wikipedia
In 2012 Sarah Burke, a freestyle skier from Canada, suffered fatal injuries from a fall.
She was training in Park City Mountain Resort's superpipe when she fell. The impact caused her to rupture a vertebral artery, which supplies blood to the brain.
The rupture caused severe bleeding, and medics performed CPR on the snow. But they could not get a pulse or restart her breathing.
Sarah fell into a coma and was put on life support as soon as she got to the hospital. After many tests, the doctors determined that Sarah had severe and irreversible brain damage.
The brain damage was caused by a lack of oxygen and blood after her heart stopped.
Before her death, Sarah campaigned for superpipe to be included in the Winter Olympics. Her efforts were successful, as the IOC included superpipe in the 2014 Winter Games in Sochi.
It is a tragedy that Sarah could not see the result of her work or compete in the games herself.
12. Mieczysław Karłowicz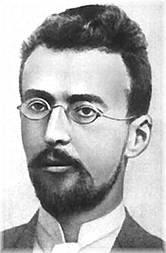 Image from Karłowicz
Mieczysław Karłowicz was a famous Polish composer and conductor who wrote several violin symphonies. He was passionate about the mountains, especially the Tatra mountains.
In February 1909, Karłowicz left the villa he was staying in at Zakopane. He was heading out on a trip into the mountains by himself, staying at a refuge on the way.
He left the refuge on Hala Gąsienicowa to head towards Czarny Staw. But Karłowicz never made it as he was buried in an avalanche.
The avalanche came down a slope from Mały Kościelec, which suffocated Karłowicz, killing him. His body was recovered and was buried in Warsaw.
13. Duncan Macpherson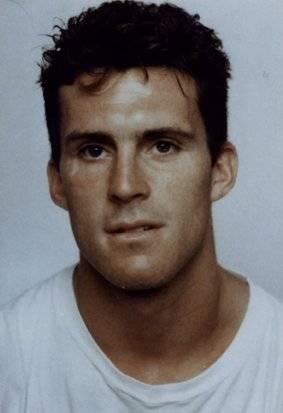 Image from Terriblethingshappiningincoldplaces.com
Duncan Macpherson was a professional ice-hockey player. In 1989 the 23-year-old left New York for Austria before starting his new job in Scotland.
He wanted to learn how to snowboard, so he took a lesson on the Stubai Glacier. But, he mysteriously disappeared, which was followed by an alleged cover-up about what happened to him.
However, in 2003 Macpherson's body appeared as the glacier's ice melted.
Macpherson's parents spent many years campaigning to find out what happened to Duncan. Despite being hindered by the Austrian authorities, they managed to get forensic evidence to discover their son's fate.
The likely cause of Duncan's death stems from a fall while snowboarding. But images of his body suggest that he was run over by a snow groomer.
His body was then hidden in a crevasse on the glacier before being buried. Since then, the locals and authorities have covered up the incident.
An Austrian journalist named Florian Skraber investigated Duncan's case and published an article in 2009. The investigation revealed horrendous safety standards and a reluctance to investigate the event.
This article suggests that the incident was covered up to protect the community. Someone knows what happened, but they will never come clean. The article goes on to say that any outsider that investigates will be treated as hostile.
14. Giacinto Sertorelli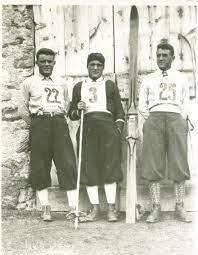 Image from stefanosertorelli.it
Giacinto Sertorelli was an Italian alpine skier who was born in 1914. He competed in the 1936 Winter Olympics and finished seventh in the alpine skiing combined event.
He was another unfortunate victim of a crash in Garmisch-Partenkirchen in Germany. While racing in 1936, he fell and crashed into a tree on the edge of the course. He sustained horrific injuries that took his life later that day.
15. Michel Trudeau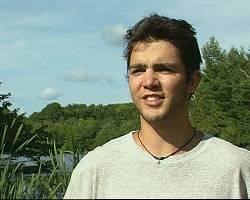 Image from Wikipedia
In November 1998, the former Canadian prime minister's son was tragically killed in British Columbia's Kokanee Glacier Park.
While skiing on a marked slope, he and some other skiers were swept away by an avalanche. Three other skiers were rescued, but the avalanche took Trudeau into the Kokanee Lake below, where he drowned.
Ten months after the incident, Royal Canadian Mounted Police divers went into the lake to find Trudeau's body. However, bad weather made it impossible to retrieve the body at the time, as the divers could not get deep enough.
After a month of searching, the Trudeau family called off the search and built a chalet nearby in memorial.
To commemorate Trudeau's life, a variety of roses was named after him. Sales of the "Michel Trudeau Memorial Rosebush" raise money for the Canadian Avalanche Foundation.
The foundation supports survivors and victims of avalanches in Canada to help them recover from their ordeal.
Final Thoughts
These accidents and incidents are tragic, but many lessons have been learned from many of them.
Ski racecourses have much more stringent safety measures in place. For example, specialized fences are designed to stop racers from crashing into trees. It is also extremely difficult to access a racecourse before a race while preparations are underway.
Some incidents cannot be predicted or prevented due to the nature of skiing. But, we can manage the risk to reduce the likelihood of them happening.
To manage the risk, we need to prepare ourselves. For example, always wear a helmet and get educated on the best techniques and staying safe.
But the most effective way of staying safe is to use common sense. Paying attention to what is going on around us, thinking before we drop-in, or simply looking around goes a long way to keeping us safe.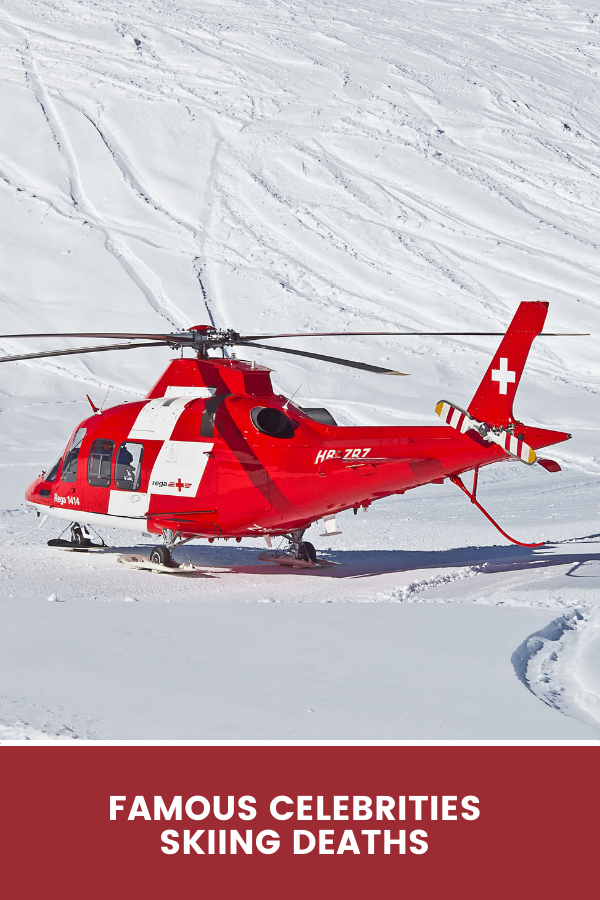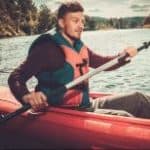 Author: Peter Salisbury
Pete is the Owner of KayakHelp.com. Born and raised in Cleveland, Ohio, he grew up kayaking, fishing, sailing, and partaking in outdoor adventures around the Great Lakes. When he's not out on the water, you can find him skiing in the mountains, reading his favorite books, and spending time with his family.