Whether you are looking to explore a thriving local arts scene, enjoy world-class cuisine at affordable rates, or experience thrilling outdoor adventures, Portland, Maine is one of the best travel and vacation destinations in the United States.
The city is dotted with hundreds of gorgeous islands, beaches, and waterways that make it a haven for anyone who loves or wants to try kayaking or other water activities.
This guide is going to show you everything you need to know about planning a kayaking trip to Portland, Maine from the best time to visit to the best kayaking spots in the city.
It will also cover the best type of kayaks to use and where you can find companies offering kayak rentals or guided kayaking tours. With this information, you should be prepped and ready to discover the joys of kayaking in Portland, Maine.
Let's get started!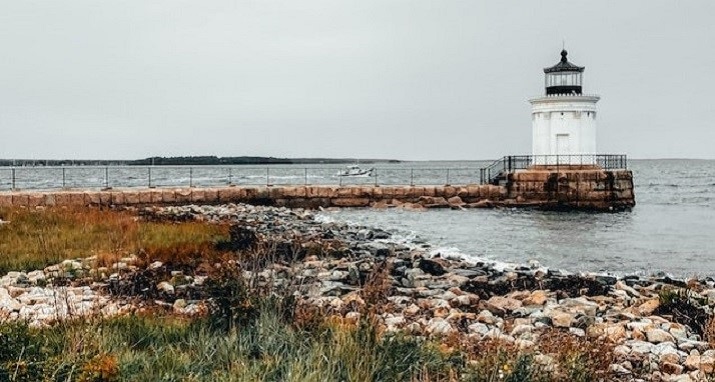 Photo by Inera Isovic on Unsplash
Where is Portland, Maine?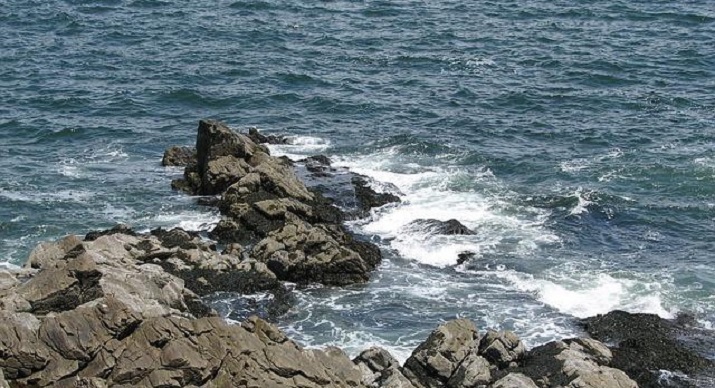 Photo by J. Lynne Hardesty from Pixabay
The picturesque coastal city of Portland, Maine is perched on the Gulf of Maine and the Atlantic Ocean on two rocky peninsulas looking over Casco Bay. It is the largest city in the state of Maine with a population of over 68,000.
Portland serves as the seat of Cumberland County, as well as the hub of Greater Portland, a metropolitan statistical area that covers the cities of Westbrook and South Portland and the towns of Freeport, Windham, Falmouth, Gorham, Cumberland, Scarborough, Yarmouth, Cape Elizabeth, and Old Orchard Beach.
Portland manages to blend the wonders of modern-day living with the character and flavor of an ancient fishing and trading center. It is home to the Portland Head Light which was established in 1791, making it one of the oldest lighthouses in the U.S.
The seaside city has a lot to offer those who love passing the time in the company of the beautiful outdoors. You can paddle across Portland's spectacular rivers and lakes, sunbathe on gorgeous beaches, go island hopping, or take in the dazzling scenery along hiking routes.
Depending on when you visit, you can catch sightings of some of the wildlife that calls Portland, Maine their home including moose, bears, puffins, bald eagles, and many kinds of whales — minkes, humpbacks, finbacks, pilots, orcas, sperm whales, right whales, and sei whales.
Lovers of craft beer might be excited to learn that Portland, Maine has the most microbreweries per capita of any city in the United States. When you are not out on the water, you can spend your day touring any of the city's 17 microbreweries.
And if that's not enough, Portland, Maine has tons of historical landmarks, cultural attractions, and events to keep you hooked and busy whenever you decide to take a break from sailing the waters and explore the city on foot.
Interesting Post: Kayaking In The Smoky Mountains
What is the Best Time of Year for Kayaking in Portland, Maine?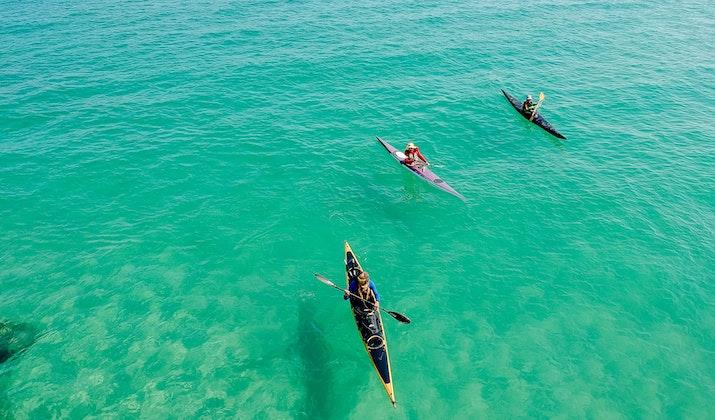 Photo by Alexander Bobrov on Pexels
Portland, Maine is one of those rare wonderful locations where you can experience outdoor activities all year round.
However, if you want to make the most of your kayaking trip, especially as a beginner, it's important to pick your timing wisely. You don't want to be wrestling with the weather and canceling plans because the conditions aren't conducive to being out on the water.
The best time of year to visit Portland, Maine for Kayaking is during the summer. The summer season in the region starts in June and lasts until late August.
Plan to arrive around this time so you can take full advantage of the warm weather, dry skies, coastal breezes, lustrous views of the harbor, and the absence of annoying black flies and mosquitoes.
There is very little rainfall in the summer in Portland which makes it perfect for outdoor fun like kayaking, swimming, fishing, sailing, camping, rafting, biking, hiking, water skiing, and dining alfresco.
Temperatures can reach up to 79°F with average lows around 50°F-60°F, especially in July and early August, so you will do well to pack light, airy clothing so you don't overheat.
It's also wise to bring along a sweatshirt and raincoat because, while humidity is very low, some rainfall and cool spells are still to be expected.
If you can't make it during Summer, Fall is the next best time to go kayaking in Portland, Maine. Most of the summer crowds will be gone by then but the weather will still be warm enough for outdoor and paddling adventures and the landscape will be bursting with colors.
Just be sure to pack a jacket to keep you cozy and protected on cool evenings and whenever the chilly sea breeze comes to visit. Fall in Portland, Maine lasts from September to November.
If you can stand the grating cold or you don't mind a lot of rainfall, you can still have a fun time kayaking and embark on plenty of outdoor activities during Winter or Spring. Just make sure you pack clothes that can withstand the cold or humidity.
What is the Best Type of Kayak for Kayaking in Portland, Maine?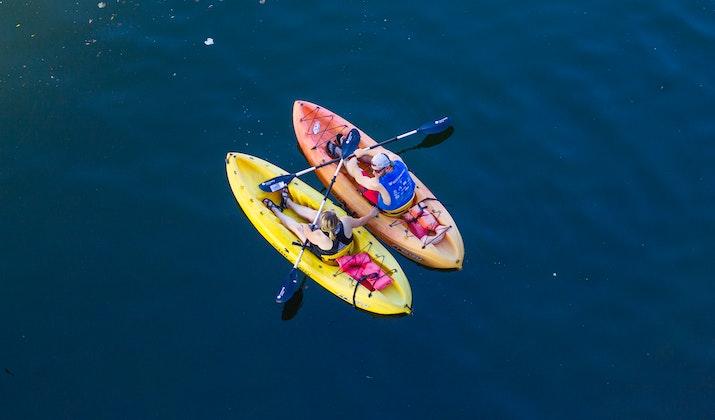 Photo by Roland Chanson on Pexels
Kayaks come in many shapes and styles, but not all of them might be right for you. As a beginner, you need to prioritize comfort, safety, and stability when choosing kayaks to buy or rent.
Your choice of kayak will depend on the kayaking opportunities in Portland, Maine that you want to take advantage of. If you plan on embarking on a multi-day trip or going kayak camping, a sea kayak would be more suited to your needs.
For short casual day tours around rivers or lakes, you can opt for a river kayak or a lake kayak. You can also choose between a sit-on-top kayak and a sit-in kayak.
With a sit-on-top kayak, the entire length of your body will be spread on top of the kayak and you can feel the water more closely as you paddle. This type of kayak is easier to get on or off and it's ideal for people with long legs, large body types, or limited flexibility because there's more to move about.
Sit-in kayaks come with a built-in enclosure or cockpit where you can sit and tuck your legs into. Go with a sit-in kayak if the water is cold or you want to avoid getting wet while paddling.
If your goal is to do some fishing and not expend too much of your energy on paddling, a fishing kayak is an excellent choice.
When it comes down to it, the right kayak for you is the one you are most comfortable in. But if you can't decide what type of kayak to go with after some deliberation, I recommend letting the rental company make the best decision for you.
Their experience and expertise make them equipped to evaluate your needs and help you select the right kayak.
Where Should You Go Kayaking in Portland, Maine?
From beautiful marshes to big lakes, chill ponds, winding rivers, charming streams, and scenic coastal routes, Portland, Maine has so many easily accessible waterways to offer kayakers looking for great spots to dip their paddles into.
Whether you are a beginner or a seasoned paddler, here are some of the best places to go kayaking in the region that you are going to love.
Fort Gorges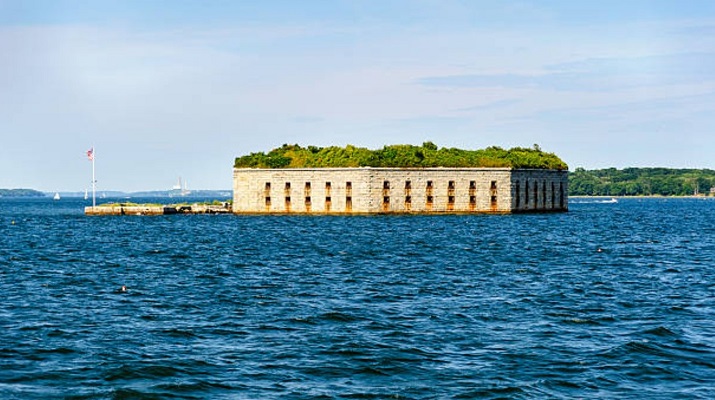 Photo by Danlogan
Fort Gorges is a military granite fort built in 1857 on a ledge on Hog island in Casco Bay. Unfortunately, no troops ever got stationed there and no battles were ever fought there because the invention of advanced military equipment like ironclad ships and heavy artillery rendered the fort obsolete before it could be completed.
Now, Fort Gorges functions as a public marine park and one of the fascinating places to go kayaking in Portland, Maine. A float trip to Fort Gorges blends historical excursion with the excitement of sailing across the sea.
It only takes between 60 to 90 minutes to paddle the one-mile distance to the legendary fort when launching from East End Beach. This makes the trip a great way for newbies to get introduced to the pleasures of kayaking at a moderate pace.
However, the waves, tides, and currents in this area can be quite strong and the weather conditions can turn on a dime so it's best not to attempt the trip alone as a beginner.
Be on the lookout for seals, guillemots, eagles, ospreys, elder ducks, and other varieties of seabirds that like to roam around the waters, and be prepared to get slightly wet.
Casco Bay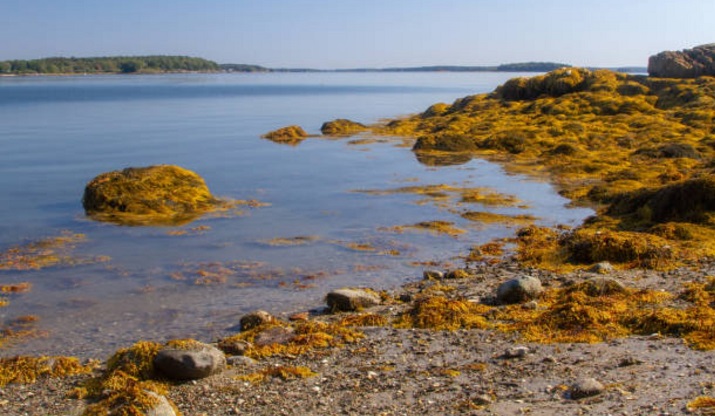 Photo by Ryan McGurl
If you want a more extensive and challenging kayaking experience, Casco Bay's many inlets, beaches, islands, and coves are bound to delight and amaze you.
While touring the bay, you will get to experience the two faces of the Maine coast – calm water passages on the inner, Portland-facing side of the Bay and rough ocean-like conditions on the outer, ocean-facing side.
For sea kayaking beginners or people who don't have the skills to recover an overturned kayak, it's best to stick close to shore where Casco Bay's waves and currents will present less of a challenge.
You can begin your paddle from the launch zones at East End Beach, Mere Point, or Peaks Island.
This kayaking route will take you across Portland harbor's busy waterfront into serene waterways lined with hidden beaches, rocky headlands, rugged terrain, small island villages, and an abundance of sounds and spectacular sights to enjoy.
You will get to enjoy panoramic views of the coast, watch ospreys dive for their next meal, and hop around the islands on the Maine Island Trail including Jewell, Harpswell, Raspberry, and Whaleboat
Be sure to bring along your binoculars and camera so you can capture sightings of seafaring birds and seals splashing around the water.
Peaks Island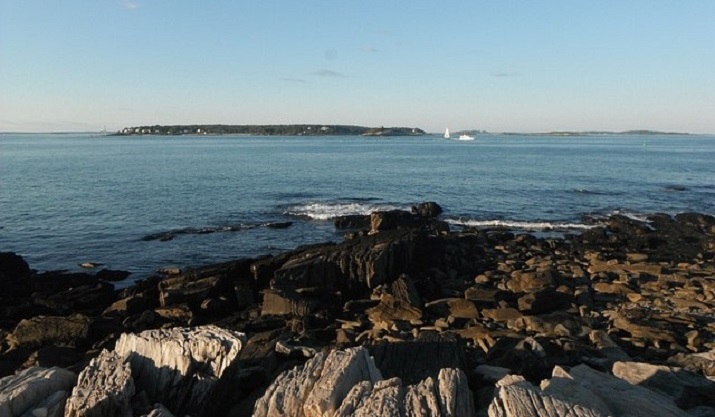 Photo by LinneaFlower from Pixabay
Peaks Island is situated at the southern entrance of Casco Bay and it's the perfect spot to head to if you are looking to give sea kayaking a go. The great thing about the island is that you can paddle around it in one go because the trip is less than five miles, give or take a few extra miles depending on your launch site.
The easiest place to launch from is East End. From there, you can make the crossing to Little Diamond Island to the central harbor, which is nestled between a huddle of piers and buildings, and begin kayaking around Peaks Island.
Various kinds of vessels journey along this route on their way from or to inner Casco Bay, so you will need to watch out for heavy traffic, especially during the Summer.
As you explore the island's coastline, you will notice many gorgeous sandy beaches, of which all but two are private so avoid landing or trespassing on them.
Your trip will take you through Whitehead Passage, past the Austere Ram Island Ledge Lighthouse, and out into open waters all the way up to Wharf Cove on Peak Island's northeast coast.
Entering Wharf Cove will bring you to the entrance of Husset Sound and past a few more coves and islands until you get to Diamond Pass where the open sea narrows into the island's northwest coast.
A southwest turn will take you along a gorgeous sandy beach leading to City Point which marks the circumnavigation point.
Beyond the excitement of kayaking, Peaks Island also gives your eyes plenty to feast on along the way including quaint houses, pine trees, iconic lighthouses, sea roses, towering cliffs, harbor seals, and a dazzling array of seabirds.
Presumpscot River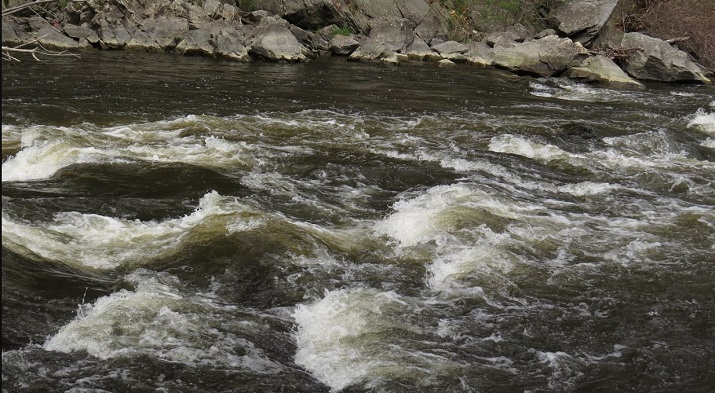 Photo by MaineMountainOwl
If you're looking for a place to go kayaking in Portland, Maine that's great for beginners and families, head to Presumpscot River. The 25-mile river runs from Sebago Lake to Casco Bay and offers many impressive routes to explore along the way.
Presumpscot River offers excellent views and calm waters that make it an easy paddle for those who don't want to spend their time maneuvering rough fast-paced waters. One of the most exciting sections of the river that you can explore lies north of Westbrook so I recommend launching from the boat ramp there.
If you are lucky, you might spot some of the animals native to the area as you paddle along the wooded shoreline. Unless you are an experienced kayaker, avoid paddling south or downstream on the river or you risk ending up at the wild and turbulent waters of Saccarappa Falls.
Keep in mind that there are no rental companies at the Westbrook launch site so you will need to bring your own kayak or rent one from elsewhere before heading up there.
Jewell Island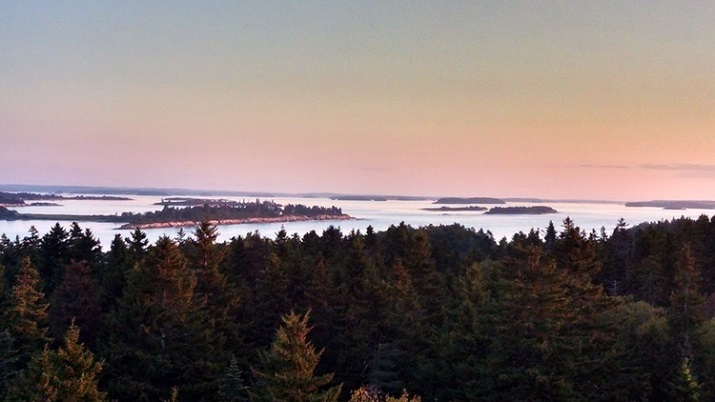 Photo by Erin Quigley
The beautiful Jewell island rests on the boundary between Casco Bay and the ocean and it takes less than a full-day paddle to get there from Portland Harbor. It boasts of awe-inspiring rugged coastline and magnificent views accentuated by plunging seabirds and transient lobster boats.
There's a lot to see and do on Jewell Island, making it one of the best destinations for kayak camping in Portland, Maine. If you decide to make the trip, plan to stay for a while.
This way you will have enough time to wander the intricate trail network, hop around neighboring islands, and take a tour of one of the submarine towers used in World War II.
Paddling to Jewell Island is about 8 to 10 miles long and will require you to make considerable crossings over pathways that are exposed to the open sea, so it's going to be quite the challenge.
You can expect to kayak a few hours at a time with intermittent breaks, but you will find every minute of the trip to be worth it.
Great Diamond Island
Photo by Diamond Cove
Great Diamond Island is one of the 785 islands and exposed ledges that are located within Casco Bay. These islands are fondly referred to as The Calendar Islands because you can visit one every day of the year without running out of options.
The island was once a military base built in the 19th century, and although most of it is now privately owned, the commitment to preserving its architectural and historical integrity is unwavering.
A visit to the incredible Great Diamond Island not only serves as a fun escape from the hustle and bustle of city life in Portland, Maine but also as a great kayaking destination for those who love paddling in serene waters.
The scenic views, sightings of various waterfowls and sea creatures, and the delicious sounds of nature all come together to provide a blissful kayaking experience that won't be forgotten in a hurry.
If you plan to dock and go ashore, make sure you arrange for a tour of the island's private properties beforehand. Though you are welcome to explore the Island's public areas like the restaurants and general store any time.
Other Locations
There are plenty more waterways that are excellent for kayaking in Portland, Maine. Here is a round-up of other interesting paddling spots that you can research when planning your float trip and check out once you arrive:
New Meadows River
Crescent Lake
Tenny River
Panther Pond
Guide or Rental Companies for Kayaking in Portland, Maine
A good quality kayak can cost hundreds of dollars. As a beginner, you might not want to commit to such an investment early on. Even if you have a kayak, dragging it along with you to Portland, Maine might be terribly inconvenient.
Thankfully, you don't have to buy a kayak before you are ready or worry about packing the one you own because there are lots of places where you can rent a kayak when you arrive. You can even find companies to take you on guided tours to make your kayaking experience safer.
Here are a few options to consider: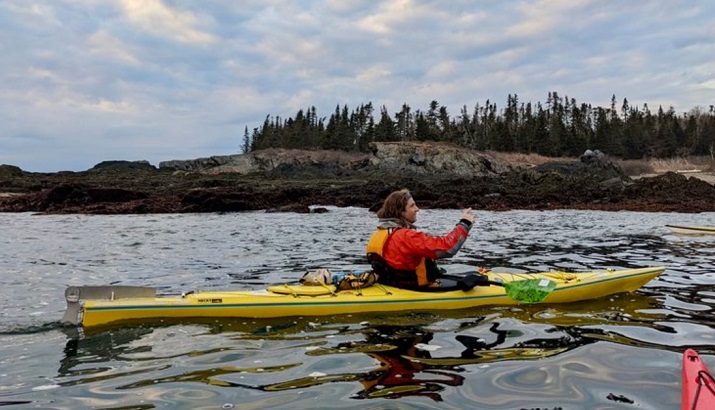 Photo by Portland Paddle
Portland Paddle is arguably the foremost kayak guide, training, and rental company operating in Portland, Maine. It offers guided kayak and stand-up paddleboarding tours led by highly qualified licensed guides who are eager to share their love for kayaking and knowledge of the Portland Harbor waterfront and the Casco Bay area.
You can choose to join one of Portland Paddle's day trips, overnight camping expeditions, and multi-day adventures, or have the company create a customized paddling trip for you and your friends or family.
Whether you want a solo recreational kayak, solo sea kayak, or a tandem kayak, you can easily rent one along with other kayaking gear and accessories from Portland Paddle at an affordable rate.
The company also offers a wide range of paddling classes that you can take advantage of to beef up your skills and experience.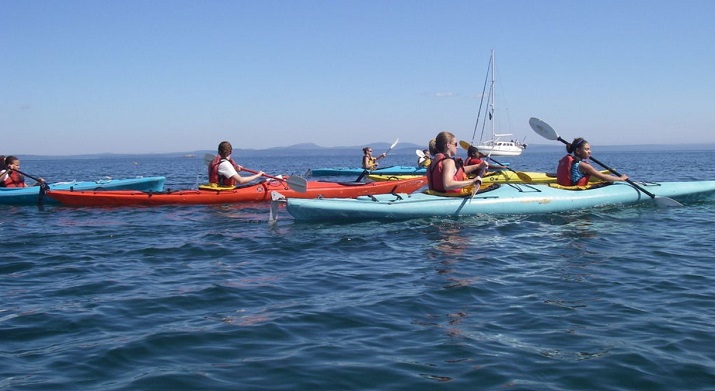 Photo by Alice's Awesome Adventures
Alice's Awesome Adventures is a guide company and provider of private, individual, customized, and small group tours in Maine's greater Brunswick area and the Casco Bay region.
The company plans trips and instructions on coastal waters, lakes, ponds, streams, and slow-moving rivers across Portland, Maine. It gives you the option of paddling easy waters or more challenging locations depending on your interests and abilities.
In addition to kayaking excursions, Alice's Awesome Adventures also offers guide preparation, outdoor skills, compass and navigation training, and workshops to help you improve your kayaking skills.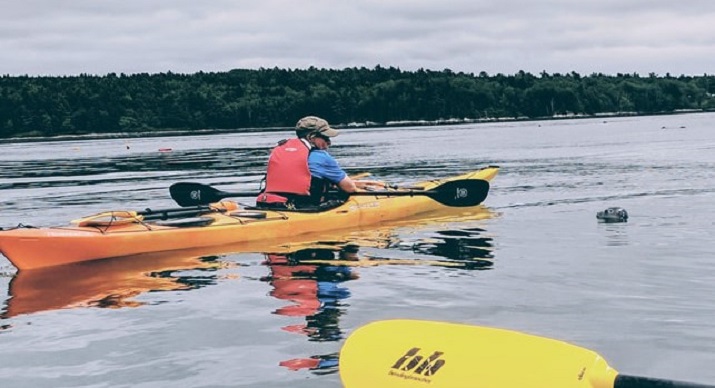 Photo by Casco Bay Kayak
Casco Bay Kayak is a touring company that offers small private, personalized kayaking group tours throughout Harpswell and the Casco Bay area.
Whether you are looking for an easy cruise or a kayak tour that pushes you out of your comfort zone, Casco Bay Kayak can help you customize the trip to suit your preferences and abilities.
The company also offers kayak lessons for beginners who want to learn the basics or sharpen up their kayaking skills before hitting open waters. You can also sign up for advanced rescue classes to learn rescue techniques that you can use to right a kayak after it capsizes.
Kayak rentals are included in the tour and classes package for customers exclusively so you won't need to worry about hiring or bringing your own boat when you use Casco Bay Kayak.
Final Thoughts
That's my complete beginner's guide to kayaking in Portland, Maine. Hopefully, all your questions about planning a kayaking trip to this epic destination have been answered and you have gotten some great ideas to build your trip around.
Cheers to your next kayaking adventure!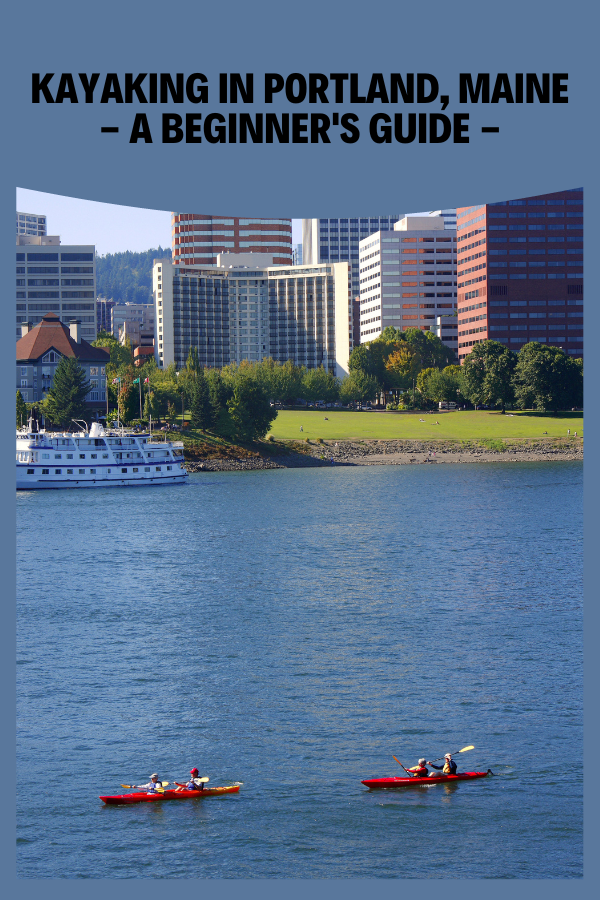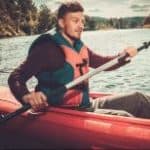 Author: Peter Salisbury
Pete is the Owner of KayakHelp.com. Born and raised in Cleveland, Ohio, he grew up kayaking, fishing, sailing, and partaking in outdoor adventures around the Great Lakes. When he's not out on the water, you can find him skiing in the mountains, reading his favorite books, and spending time with his family.